The battle against cheaters in Call of Duty: Modern Warfare 2 has taken an intriguing turn. Team Ricochet, a dedicated group of COD developers tasked with countering the game's relentless hackers, has revealed an update featuring a unique anti-cheat technology called Hallucinations. This innovative measure aims to plague cheaters with deceptive visuals and disorienting gameplay experiences.
The Power of Hallucinations
In their update, Team Ricochet explains that Hallucinations introduce decoy characters within the game, visible only to cheaters who have been specifically flagged by the system. These virtual apparitions serve a single purpose: to sow confusion among hackers.
Legitimate players are blissfully unaware of their presence. By mimicking the movement of actual players, these hallucinatory characters trick cheaters into believing they are engaging with real opponents.
What makes this strategy particularly devious is that the hallucinatory players still provide the kind of information that hackers rely on, making it nearly impossible for them to differentiate between reality and illusion. As a result, cheaters waste their time and effort pursuing phantoms while the genuine players enjoy an uninterrupted gaming experience in Modern Warfare 2 or Warzone.
A Calculated Approach
Some may wonder why Team Ricochet doesn't simply ban cheaters outright instead of engaging in these elaborate mind games. While an outright ban might seem like a straightforward solution, the COD anti-cheat team highlights the ever-evolving nature of cheating in the gaming world. Cheating has become a lucrative business that constantly adapts to circumvent detection.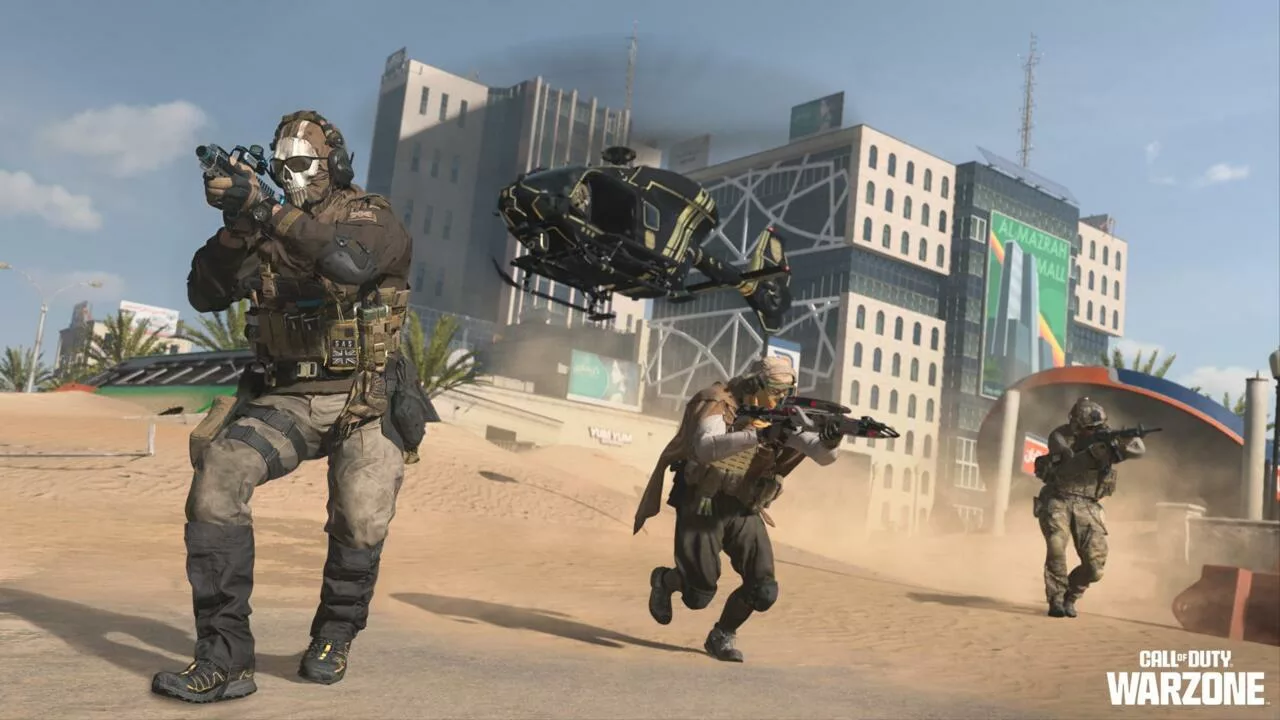 By allowing cheaters to remain in the game in a controlled state, Team Ricochet gains valuable insights into their behavior. This data can be leveraged to strengthen future anti-cheat measures. Additionally, keeping cheaters occupied and uncertain serves to protect the in-game experience of legitimate players.
Quicksand: A Hilarious Yet Unfitting Solution
Alongside the introduction of Hallucinations, Team Ricochet briefly discussed another anti-cheat technology called Quicksand, which has since been shelved. Quicksand had a comical effect on hackers' controls, causing their characters to move at a sluggish pace or randomly remap their keybindings.
However, the COD anti-cheat team recognized that Quicksand's visual impact could be jarring for other players in the lobby, potentially disrupting their gameplay experience. Consequently, Quicksand will not be part of COD's future anti-cheat efforts, even though it evokes amusement at the thought of hackers being punished by bizarre visions and inexplicable movements.
In the ongoing battle against hackers, Call of Duty continues to innovate and deploy creative measures to protect the integrity of the game. The introduction of Hallucinations adds a new layer of psychological warfare, ensuring that cheaters are constantly on their toes.
As Team Ricochet remains dedicated to combating cheating, players can look forward to fair and enjoyable gaming experiences in the ever-evolving world of Call of Duty.