After years of uncertainty and delays, gamers can finally get their hands on the highly anticipated tactical shooter, "Six Days in Fallujah." The game, which many thought would never be released, is set to debut today, initially as an early version available exclusively on PC through Steam Early Access.
The developers have indicated that the early access phase is expected to last for approximately one year, with console releases planned for a later date.
The Journey to Release: A Bumpy Road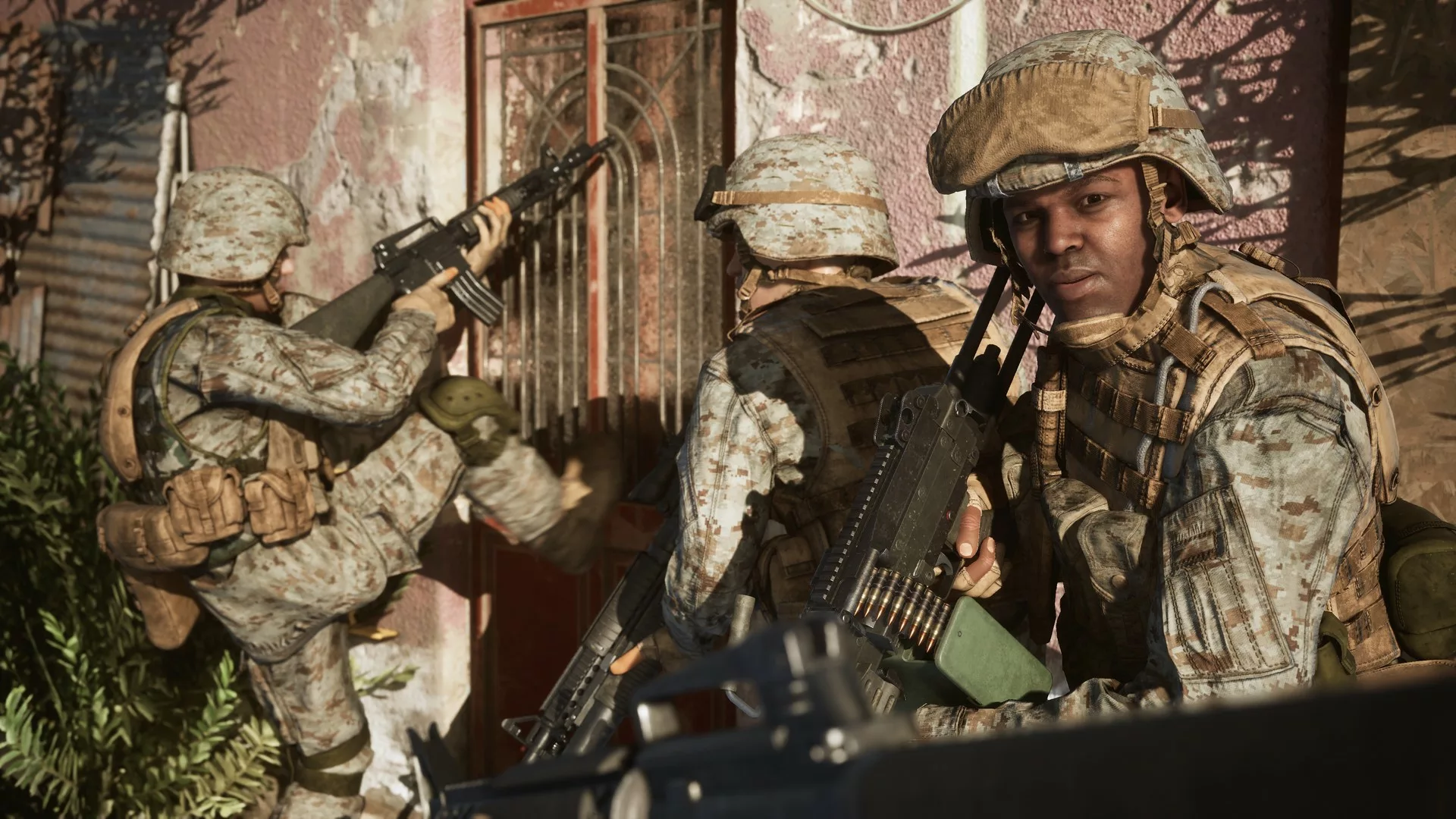 "Six Days in Fallujah" faced numerous obstacles on its path to release. The game was first announced fourteen years ago, initially intended to be published by Konami.
However, due to the controversies surrounding the project, Konami withdrew its support, leaving the developers struggling to secure a new investor and causing the project to be put on hold. Unexpectedly, development resumed two years ago, and now players will finally witness if the long wait was worthwhile.
Early Access and Future Plans
The Steam Early Access version of "Six Days in Fallujah" will offer players a co-op mode for up to four players and a set of four procedurally generated missions.
Players will also have the option to tackle these challenges solo. The developers have ambitious plans for the game's development, including the addition of new quests and a single-player story campaign.
While the PC version takes the spotlight today, console releases are also on the horizon. Although an exact release date has not been specified, it is highly likely that the console versions will launch alongside the 1.0 edition on PC. It is important to note that the game will not feature a Polish language version at launch.
System Requirements: Are You Ready?
For those eager to jump into "Six Days in Fallujah" on PC, it's essential to ensure that your system meets the game's minimum and recommended requirements. The minimum system requirements include a 7th generation Intel i5 or AMD Ryzen 5-2600 processor, Nvidia GeForce GTX 970 or AMD Radeon R9 390/580 graphics card, 8GB of RAM, and 22GB of available disk space.
On the other hand, the recommended system requirements call for an Intel i7-8700 or AMD Ryzen 7-2700x processor, Nvidia GeForce RTX 2070 or AMD Radeon RX-5700XT graphics card, 16GB of RAM, and 22GB of available disk space. Operating systems should be Windows 10 64-bit for both minimum and recommended configurations.
As "Six Days in Fallujah" finally makes its debut, players will embark on an intense and immersive experience, uncovering the outcome of its long and tumultuous development journey. Whether it lives up to expectations remains to be seen, but for fans eagerly awaiting its arrival, the wait is finally over.
Modern War Gaming Controversies: The real-life horror of war transformed into gameplay: Join our deep dive into "Six Days in Fallujah gameplay and ethics" and witness how real-world events shape the video gaming landscape.