From her humble beginnings in the suburbs of Madrid to the glittering lights of Hollywood, Penélope Cruz has undeniably etched her name into the annals of film history. Recognized for her ability to imbue each role with a fiery passion and emotive depth, Cruz has given life to a plethora of characters across various genres, captivating audiences worldwide with her undeniable talent. Join us as we embark on a cinematic journey through some of the iconic actress's most memorable roles in this article: 'Penélope Cruz on Screen: 15 Must-Watch Films Starring the Iconic Actress'.
With every performance – be it a poignant tale of hope and love, an exploration of life and art, or a lighthearted narrative on love and relationships – Cruz's on-screen prowess is a testament to her versatility and enduring appeal. From 'Open Your Eyes' to 'Vicky Cristina Barcelona,' here we celebrate the most remarkable moments of Penélope Cruz's illustrious filmography.
Open Your Eyes – A Cinematic Journey into the Mind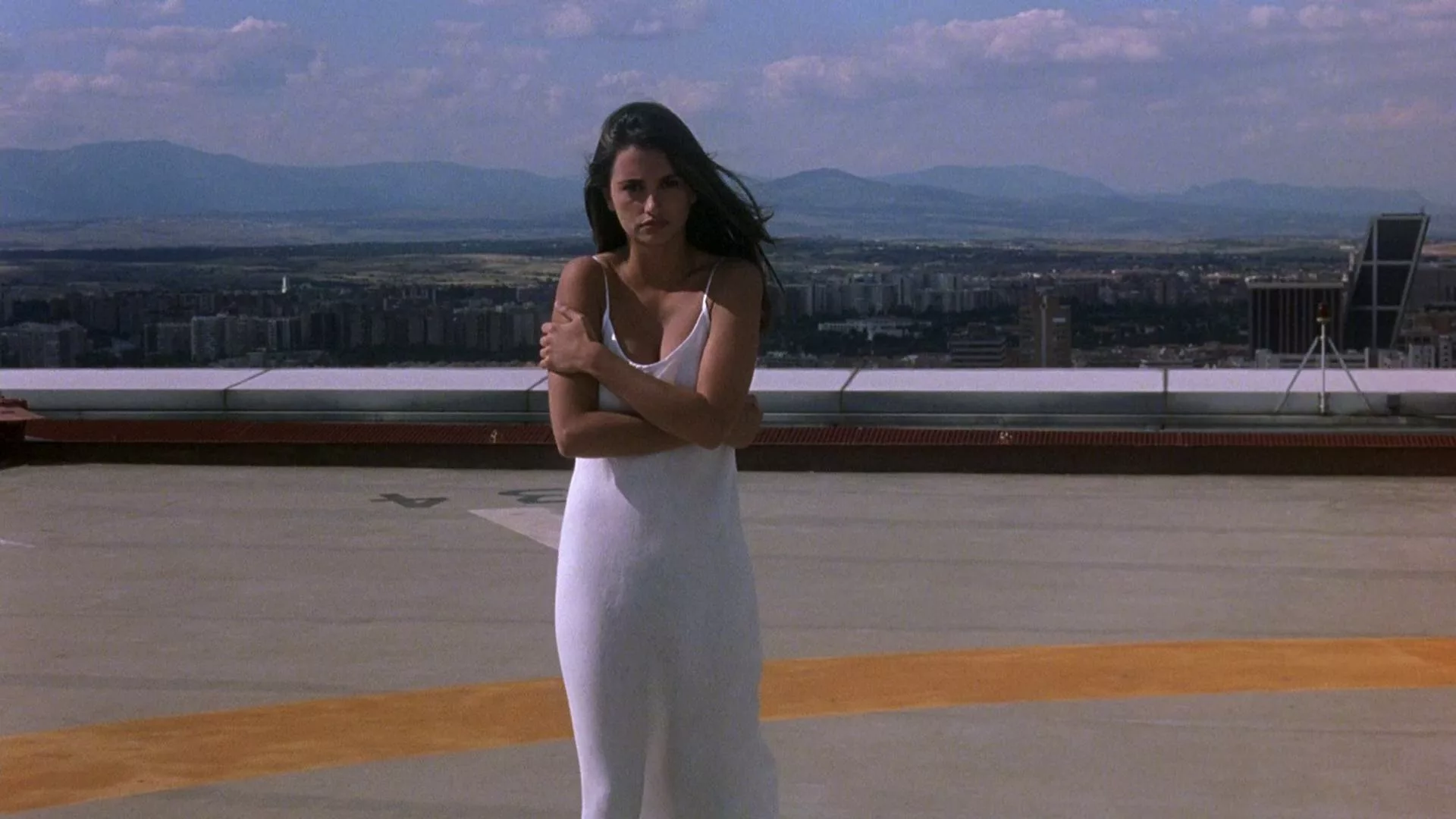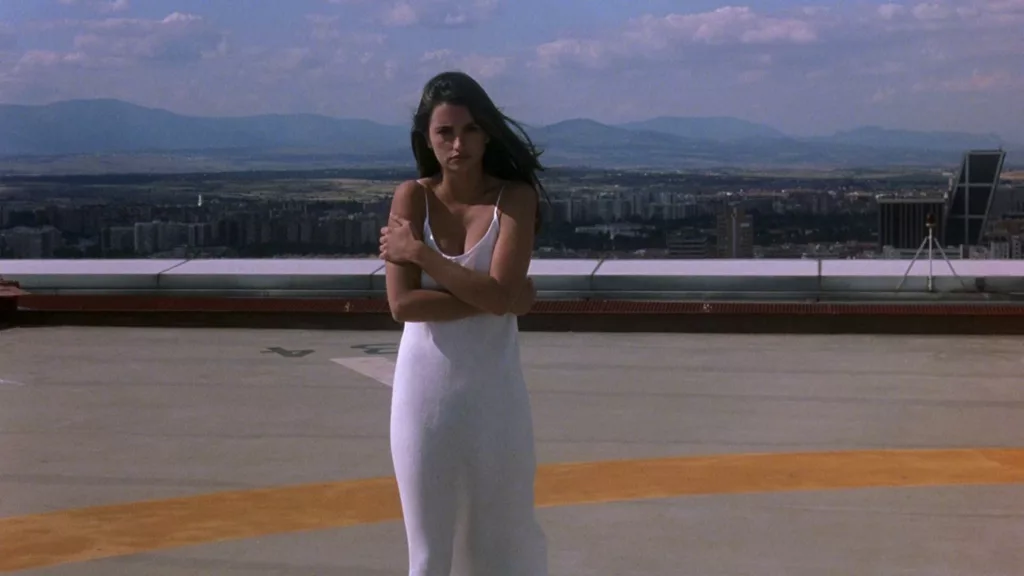 In the year 1997, a film emerged from the creative mind of director Alejandro Amenábar that riveted audiences for a suspenseful duration of 117 minutes. This film was 'Open Your Eyes', a psychological drama that unfolded in ways audiences had not experienced before. Not only did it feature the inimitable talents of Penélope Cruz and Eduardo Noriega, but it also earned such critical acclaim that a remake, 'Vanilla Sky', was produced in 2001. In this reimagining, Cruz reprised her role, this time alongside the iconic Tom Cruise.
'Open Your Eyes' earned an impressive ten Goya award nominations, a testament to the mastery of its storyline. The plot revolves around César, a strikingly attractive young man blessed with inherited wealth and a life of opulence within the confines of his magnificent abode, a hub for extravagant parties. However, his life takes a dramatic turn when his friend, Pelayo, introduces him to the enchanting Sofia. The entrance of Sofia ignites the jealous fury of César's past lover, Nuria, which culminates in a tragic car crash, leaving César horrifically disfigured.
The Girl of Your Dreams – A Journey through Love and War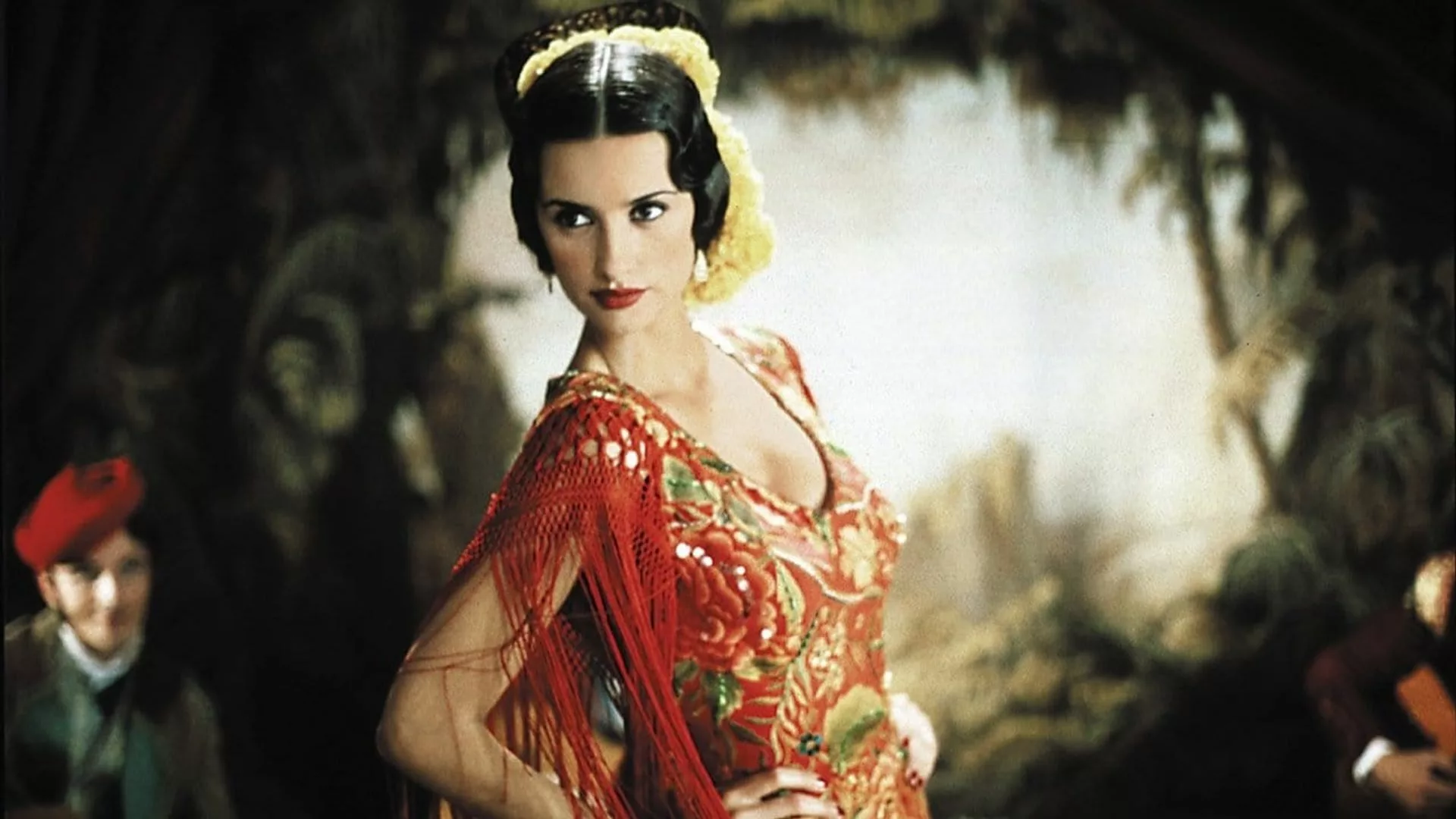 Fast-forward a year to 1998, Fernando Trueba graced the film industry with a 121-minute comedy-drama that would earn a place among Penelope Cruz's most laudable performances. 'The Girl of Your Dreams' is an award-winning film that garnered a remarkable seven Goyas, with Cruz herself receiving the honor for Best Actress.
An ensemble of notable Spanish actors, including Antonio Resines, Jorge Sanz, Rosa María Sardà, Santiago Segura, Neus Asensi, Loles León, and Jesús Bonilla, lent their talents to this film. Set in the throes of the civil war, it tells the tale of Spanish artists journeying to the German UFA studios to produce a folkloric film amidst the tense atmosphere of the Nazi regime. The ideological chasm between the Spanish and the Germans leads to a series of provocative encounters, including a confrontation between the film's protagonist – a Republican prisoner's daughter – and the infamous Goebbels, the mastermind behind the Third Reich's propaganda.
Ma Ma – An Emotional Tale of Hope and Love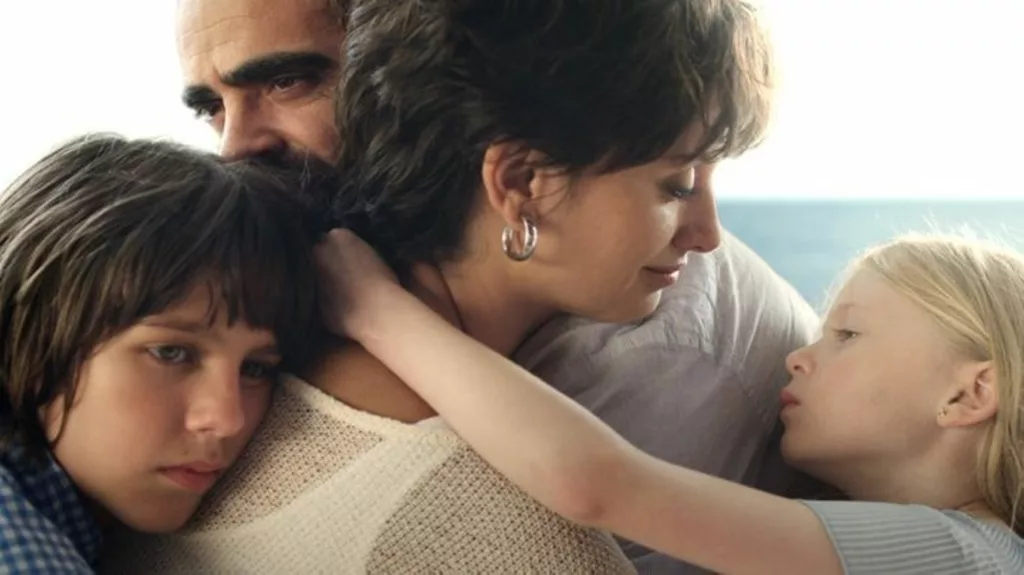 In the year 2015, audiences were introduced to a deeply emotional drama titled 'Ma Ma,' directed by the Basque filmmaker, Julio Medem. While some critics found the film's narrative somewhat predictable, there's no denying the remarkable performance of Penélope Cruz that commands attention.
In 'Ma Ma,' Cruz assumes the role of Magda, a single mother and teacher who is diagnosed with breast cancer. Amidst the life-altering diagnosis, she finds solace and companionship in Arturo, a character convincingly portrayed by Luis Tosar. This unexpected romantic twist introduces a complicated emotional triad with her doctor. Despite the melodramatic overtones, Cruz's conviction in her portrayal of Magda makes it a worthwhile watch. The film resonates deeply with audiences, encapsulating a whirlwind of emotions, thanks largely to Cruz's vivid performance.
Nine – A Melodious Tapestry of Life and Love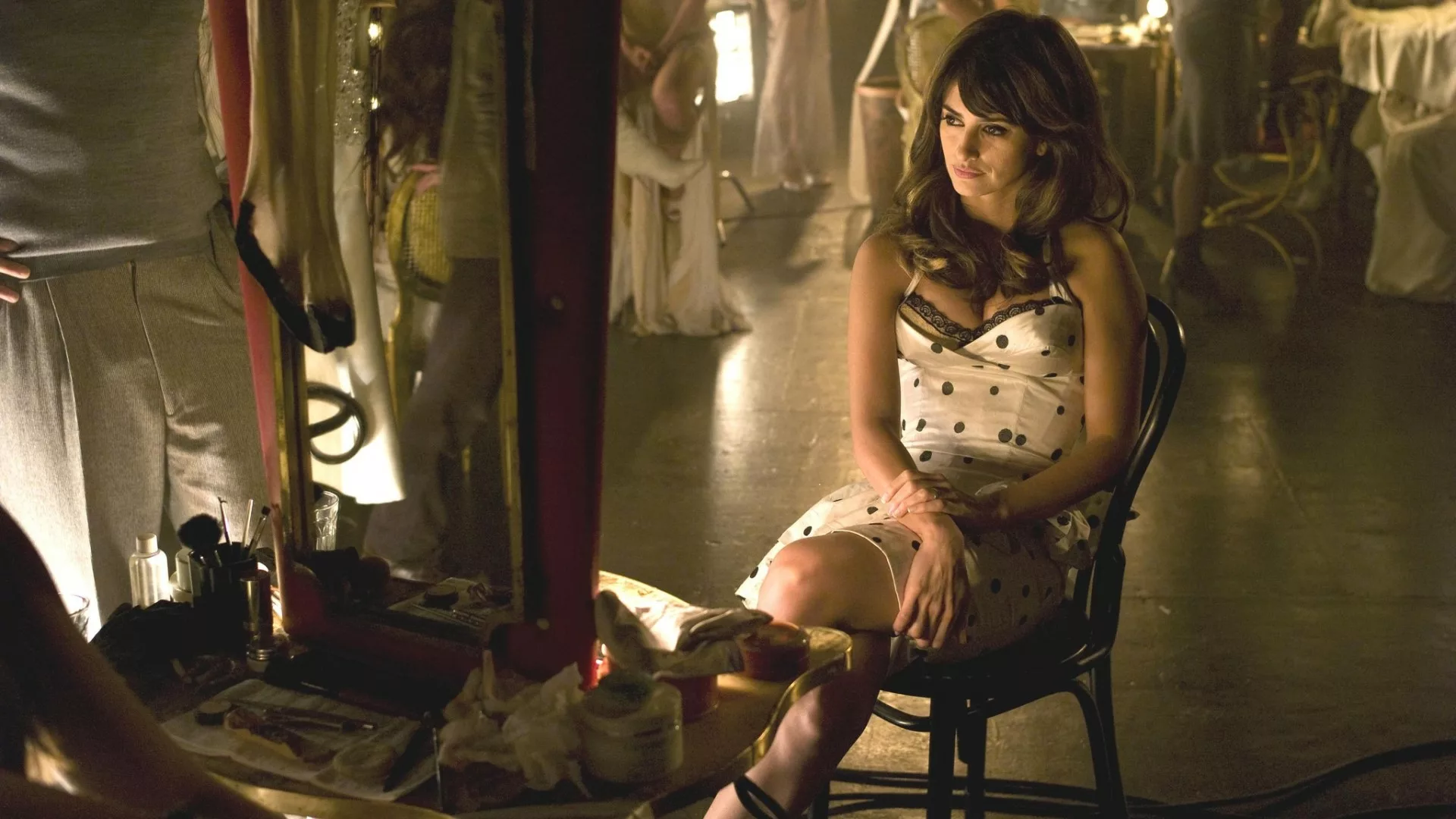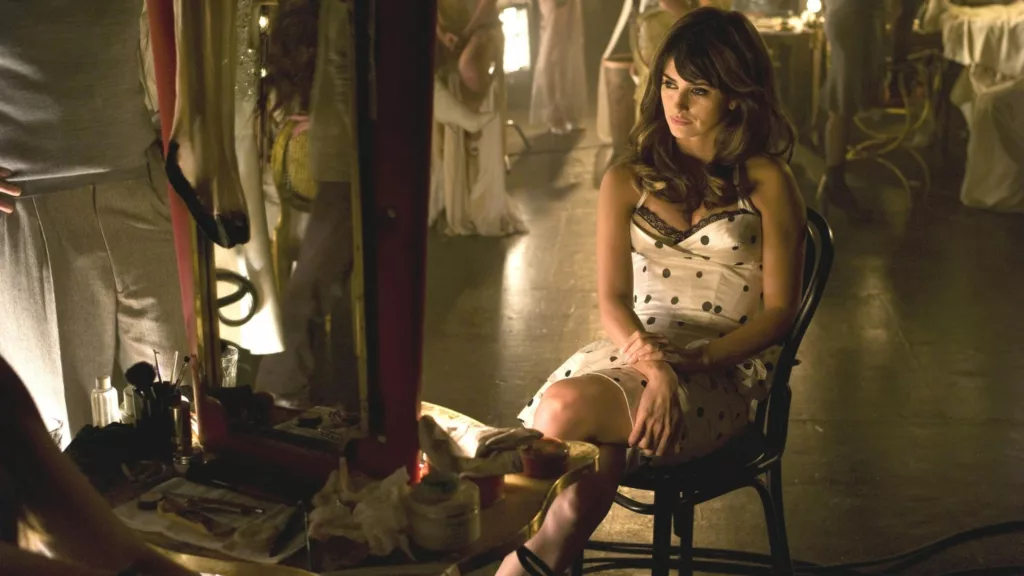 In 2009, Penélope Cruz took part in a spectacular musical drama titled 'Nine,' an adaptation of the 1982 Broadway musical which was, in itself, a fresh take on the classic Fellini film '8 and a Half.' Directed by Rob Marshall, 'Nine' brought together a star-studded cast that included Daniel Day-Lewis, Marion Cotillard, Kate Hudson, Nicole Kidman, Judi Dench, Fergie, Sophia Loren, Sandro Dori, and Ricky Tognazzi.
'Nine' explores the tumultuous life of renowned film director Guido Contini, brilliantly played by Daniel Day-Lewis. Guido's world is a maelstrom of women – his wife, lover, muse, confidante, a fashion journalist, the object of his platonic affections, and his mother. Cruz's notable performance in 'Nine' earned her a well-deserved Oscar nomination for Best Supporting Actress.
Captain Corelli's Mandolin – A Tale of Forbidden Love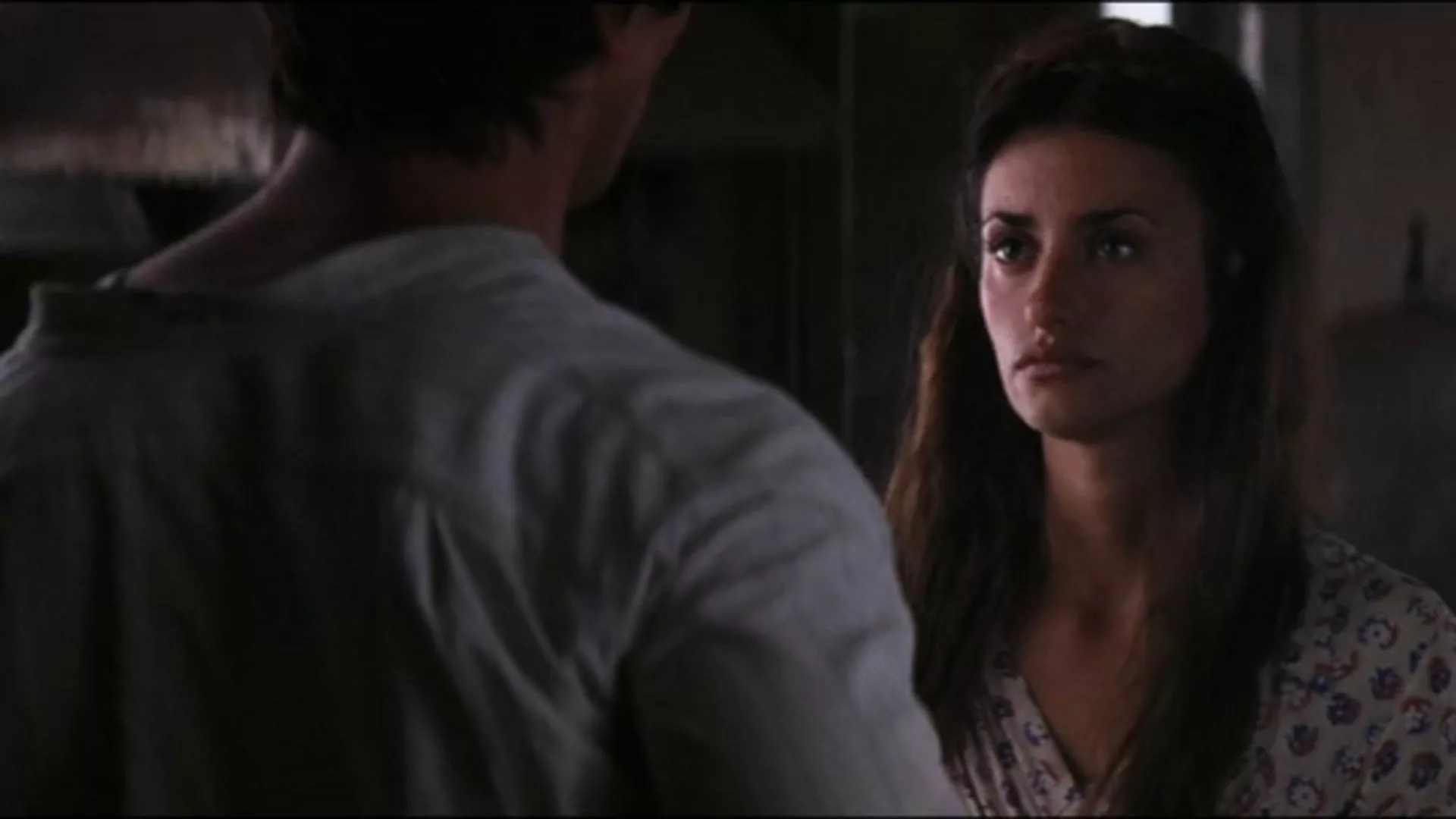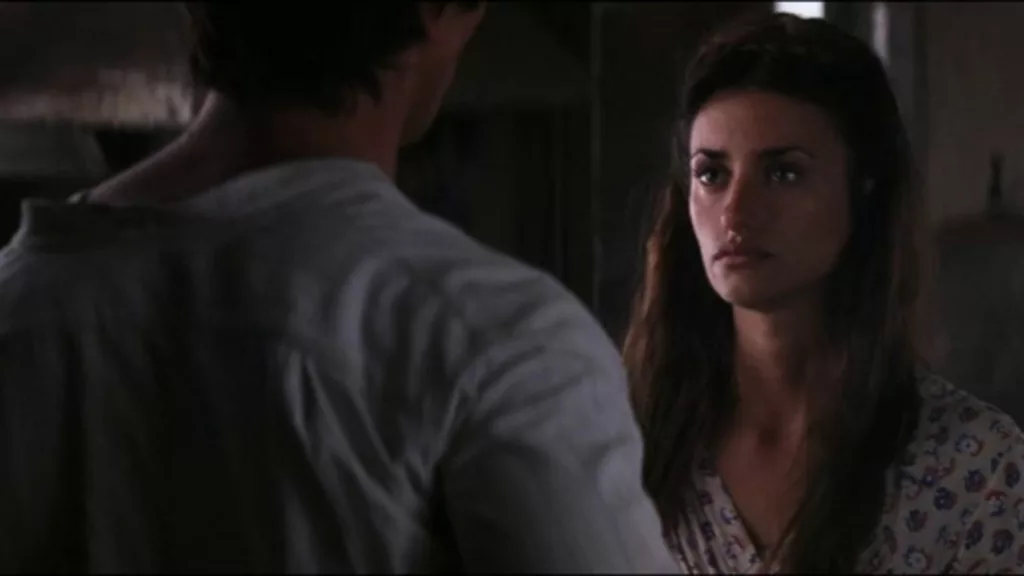 Unveiled in 2001, "Captain Corelli's Mandolin" is a deeply emotional war romance directed by John Madden. The film features stellar performances from Nicolas Cage, Penélope Cruz, and Christian Bale. Adapted from Louis de Bernières' novel of the same title, the plot unfolds amid the backdrop of World War II, specifically on the picturesque Greek island of Cephallonia.
In this dramatic narrative, we encounter a love story that defies societal norms and expectations. Cruz portrays Pelagia, a local Greek woman who falls for an Italian captain, Antonio Corelli, depicted by Nicolas Cage. He is a part of the Italian occupation force stationed on the island, which initially causes resentment in Pelagia due to historical hostilities between Greeks and Italians.
Despite the circumstances, Pelagia and Corelli share an undeniable connection that blossoms into a covert love affair. Their relationship faces hurdles, including the disapproval of Pelagia's fiancé, Mandras, performed by Christian Bale, a member of the Greek resistance. As the war progresses, their forbidden romance only grows stronger, weaving an unforgettable love story in the throes of war.
Parallel Mothers – Bonds Formed in Unexpected Places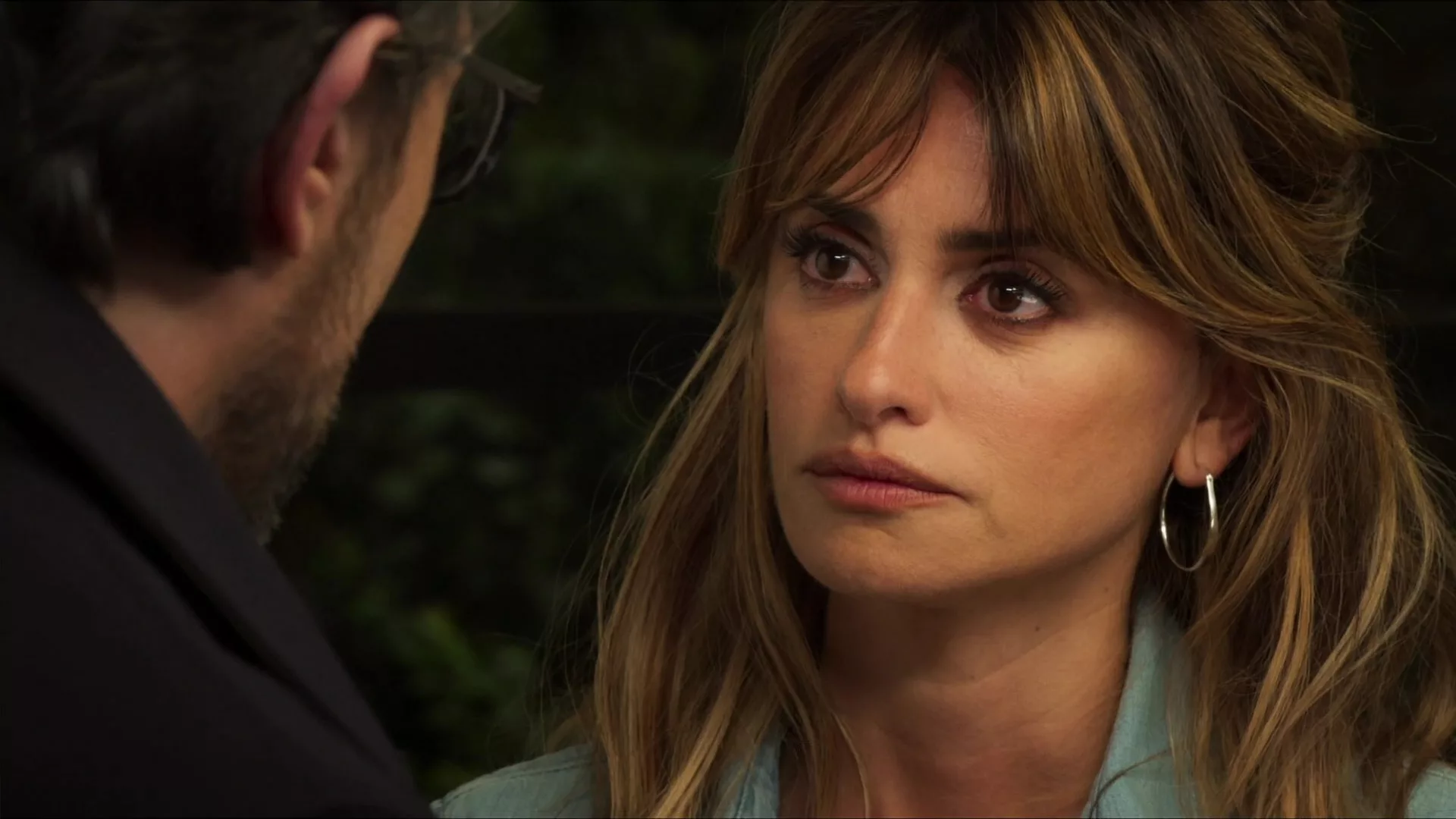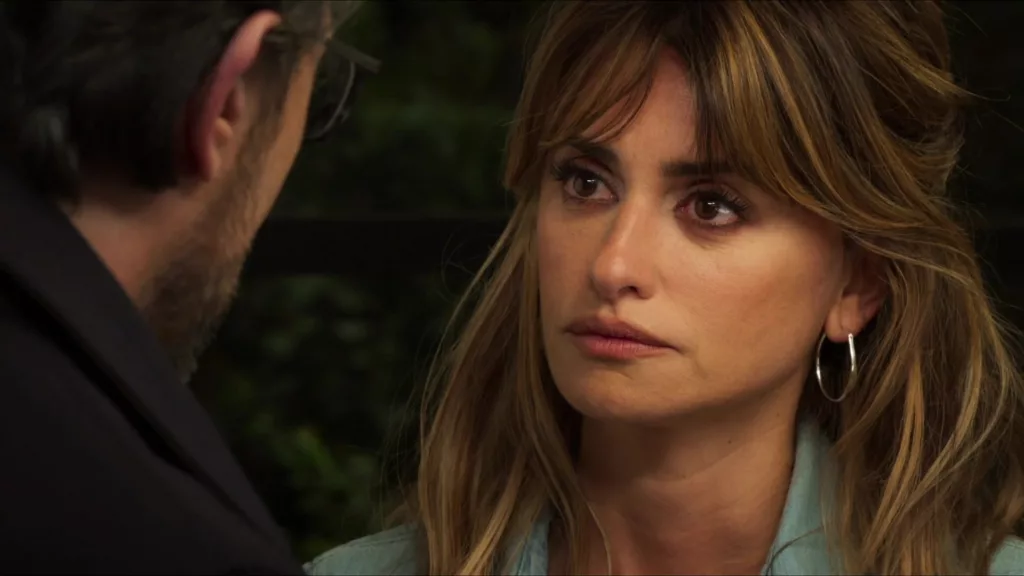 Fast-forwarding to 2021, Penélope Cruz shines again in Pedro Almodóvar's drama, "Parallel Mothers." Sharing screen space with Milena Smit, Israel Elejalde, Aitana Sánchez-Gijón, and Rossy de Palma, Cruz delivers an awe-inspiring performance.
The narrative pivots around two single women, Janis and Ana, who unexpectedly find themselves on the precipice of motherhood. Their paths cross in a hospital room, each dealing with the upcoming event differently. Janis, in her middle years, is elated about the impending birth, while teenage Ana is filled with terror and regret.
In the few hours they share, the women provide mutual support, planting a seed of companionship that will shape their futures. Cruz's performance in "Parallel Mothers" was recognized with an Oscar nomination for Best Actress, which ultimately went to Jessica Chastain for "The Eyes of Tammy Faye."
All About My Mother – A Journey of Grief and Rediscovery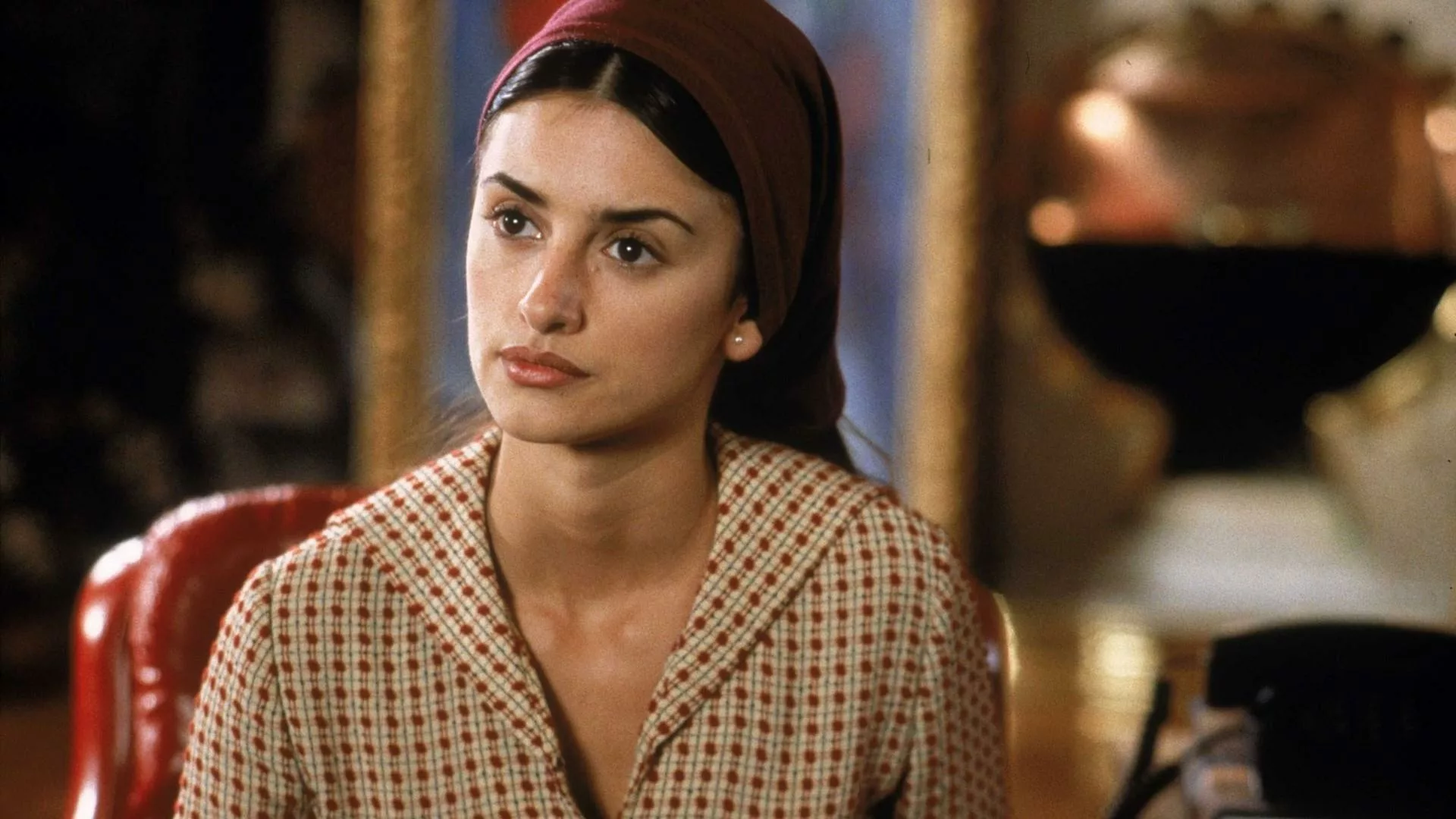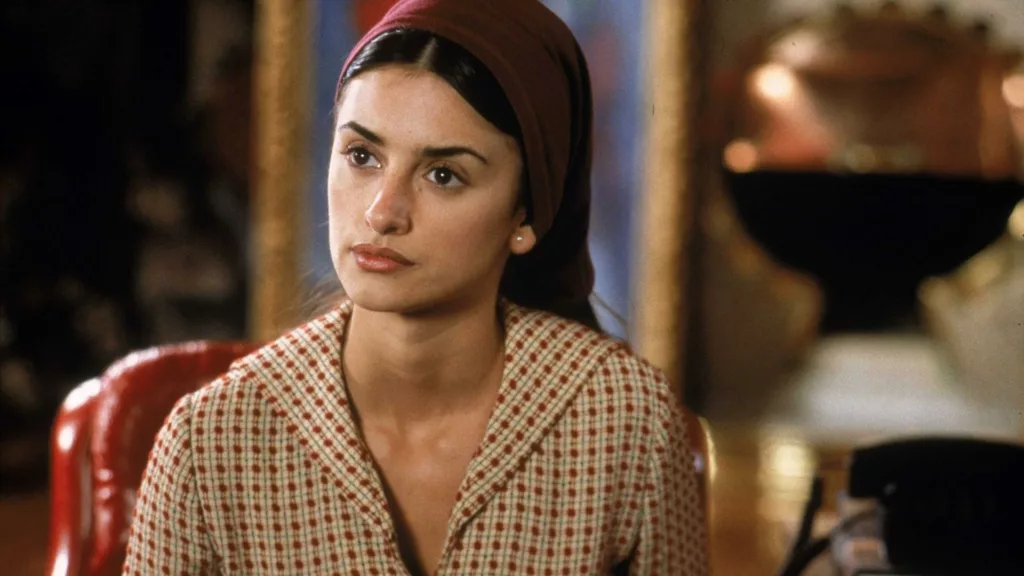 In 1999, Penélope Cruz starred in what is often hailed as Pedro Almodóvar's best work, "All About My Mother." A social drama, it boasts a cast including Cecilia Roth, Marisa Paredes, Candela Peña, Antonia San Juan, Rosa María Sardà, and others.
This Oscar-winning film for Best Foreign Film takes us on an emotional journey with Manuela, a single mother who suffers the tragic loss of her only son on his 17th birthday, when he is hit by a car while chasing the autograph of his favorite actress, Huma Rojo. In her despair, Manuela retreats into her past, fleeing to Barcelona, the city she left while pregnant. Her mission is to find Esteban, her child's father, using her past as a refuge from the unbearable pain of her present.
Broken Embraces – A Web of Love and Betrayal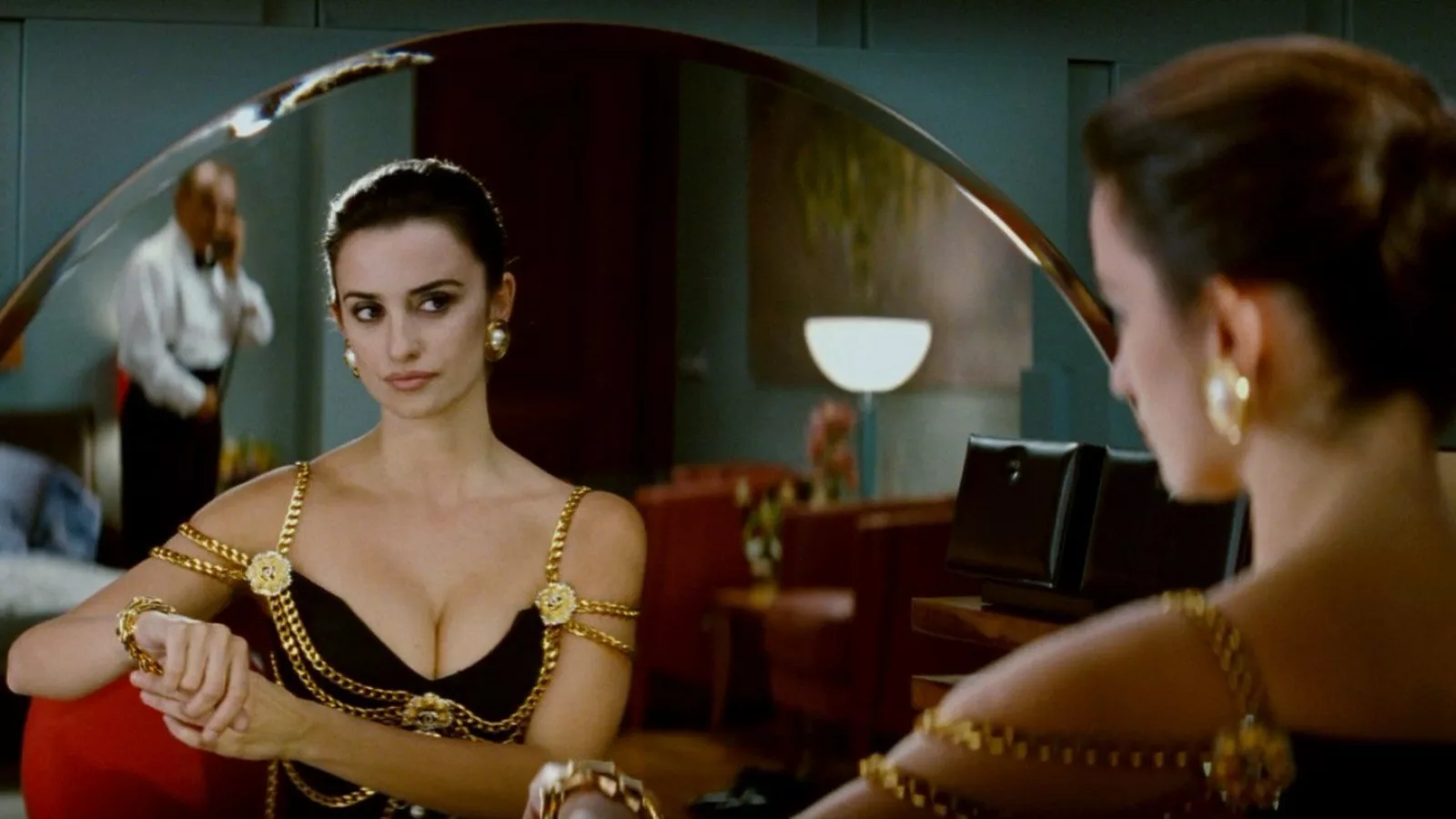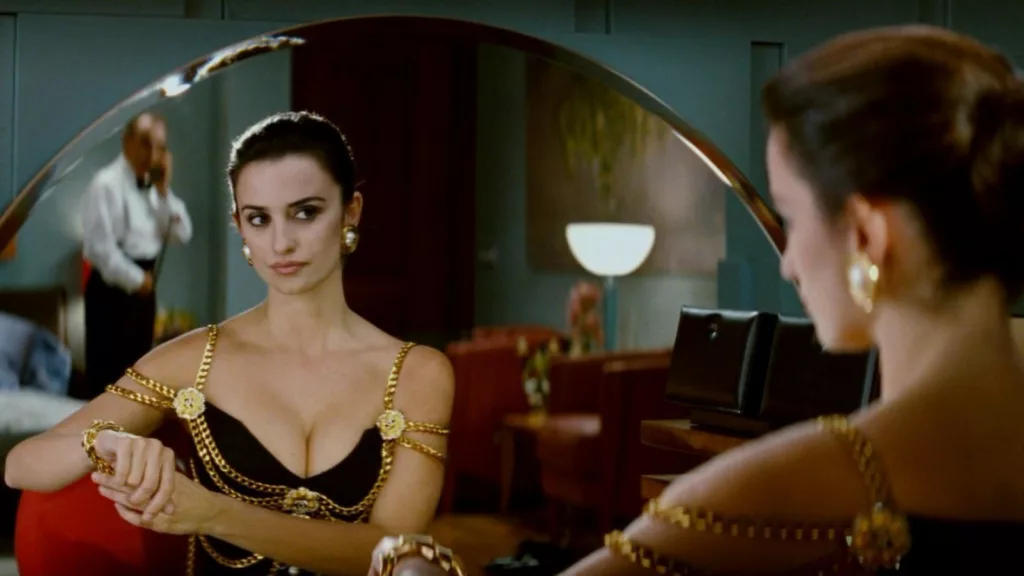 Also in 2009, Cruz was once again under the direction of Pedro Almodóvar in a film titled 'Broken Embraces.' Alongside a host of talented actors like Lluís Homar, Blanca Portillo, José Luis Gómez, Rubén Ochandiano, Tamar Novas, Ángela Molina, and Chus Lampreave, Cruz delivered a mesmerizing performance.
'Broken Embraces' unveils the story of Mateo Blanco, a writer who lost his sight in a tragic car accident while traveling with the love of his life, Lena. Choosing to go by the pseudonym Harry Caine for his literary works and using his real name for his directorial work, he navigates life with the help of Judit García, his loyal production manager, and Diego, her son who doubles as his secretary and guide. The intertwining lives of Mateo, Lena, Judit, and Ernesto Martel unfold in a riveting tale dominated by themes of fatality, jealousy, power abuse, betrayal, and guilt.
Vanilla Sky – A Love Story Wrapped in Mystery
In the year 2001, Penélope Cruz starred in a film that would become one of her most recognized roles. This film was none other than 'Vanilla Sky,' directed by Cameron Crowe. In this mystery-laden movie, Cruz shares the screen with the ever-charismatic Tom Cruise. They portray star-crossed lovers caught in a whirlwind romance that is destined for turbulence due to Cruise's character's playboy tendencies and a scorned ex-lover, played by Cameron Diaz.
Cruz's portrayal in 'Vanilla Sky' was not just memorable but also praiseworthy, winning her the ALMA Outstanding Actress award. Interestingly, the on-screen romance kindled real-life feelings between Cruz and Cruise, leading to a relationship that lasted three years. While rumors circulated about their relationship during the film's production, Cruise clarified that the attraction only developed after their professional commitments had ended. This passionate performance undeniably marked a significant milestone in Cruz's career, possibly blurring the lines between reality and fiction.
Twice Born – A Return to the Past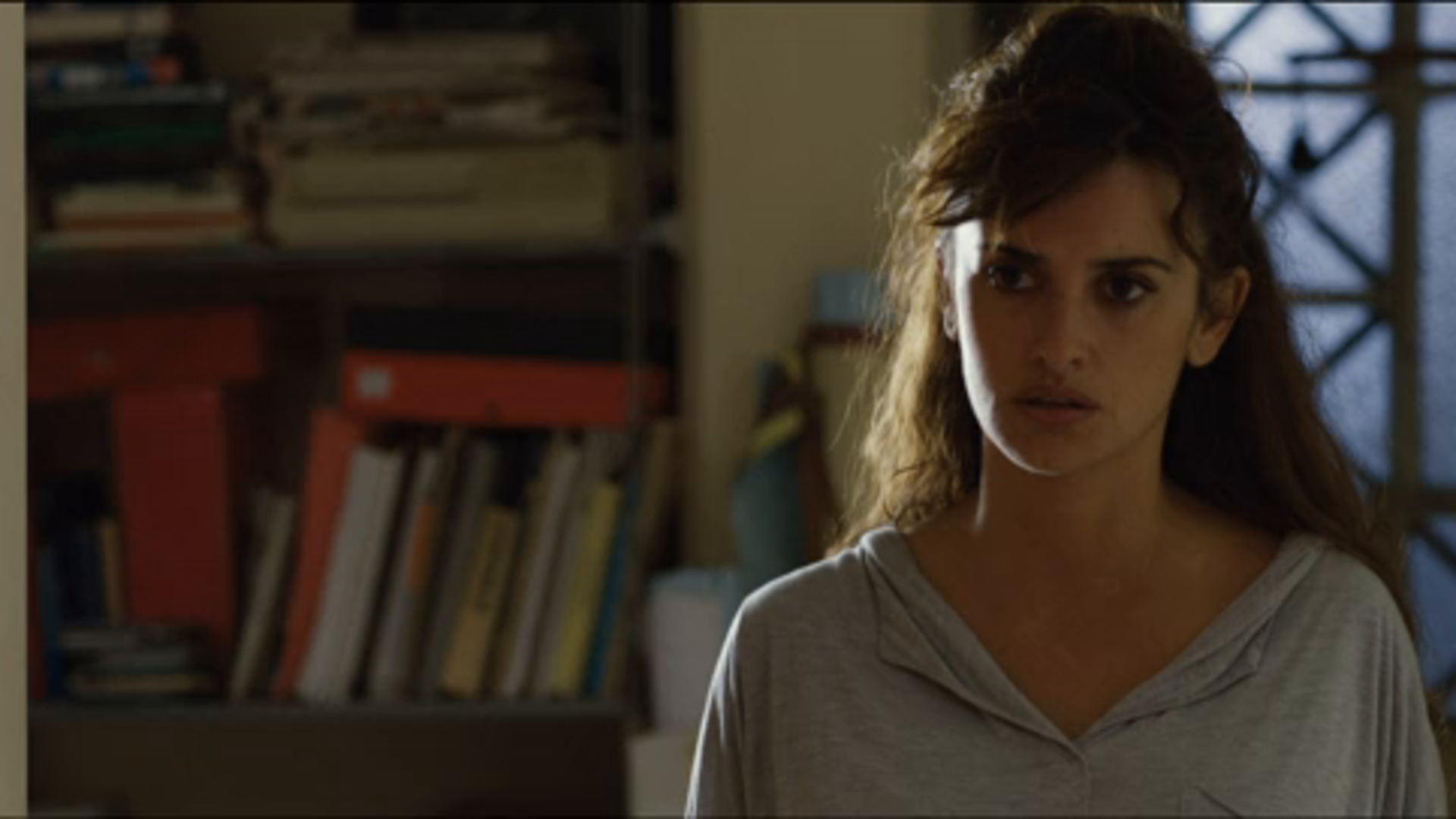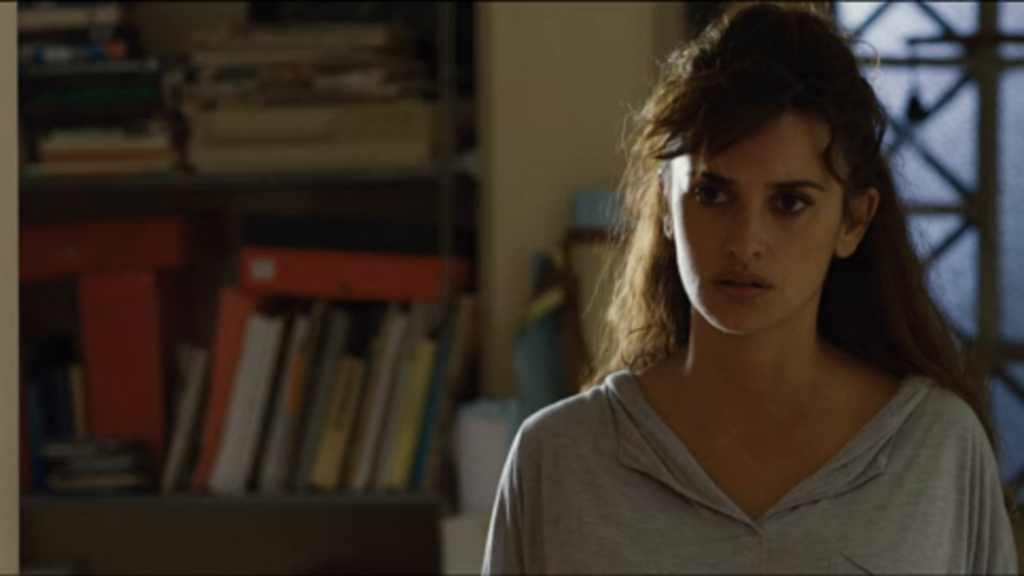 Directed by Sergio Castellitto, the 2012 drama film 'Twice Born' presents Penélope Cruz in a poignant story that explores the past's enduring shadows. Cruz, sharing screen space with actors like Emile Hirsch, Pietro Castellitto, Jane Birkin, and Saadet Aksoy, offers a captivating performance.
In 'Twice Born,' Cruz plays a single mother who decides to revisit Sarajevo, a city besieged during the Balkan War, after sixteen years. Accompanied by her teenage son, she embarks on a journey to confront her past and let her son learn about his father, whom he never met. The plot seamlessly intertwines personal struggle, historical turmoil, and the quest for identity, making it a remarkable entry in Cruz's filmography.
Pain and Glory – A Tale of Art and Life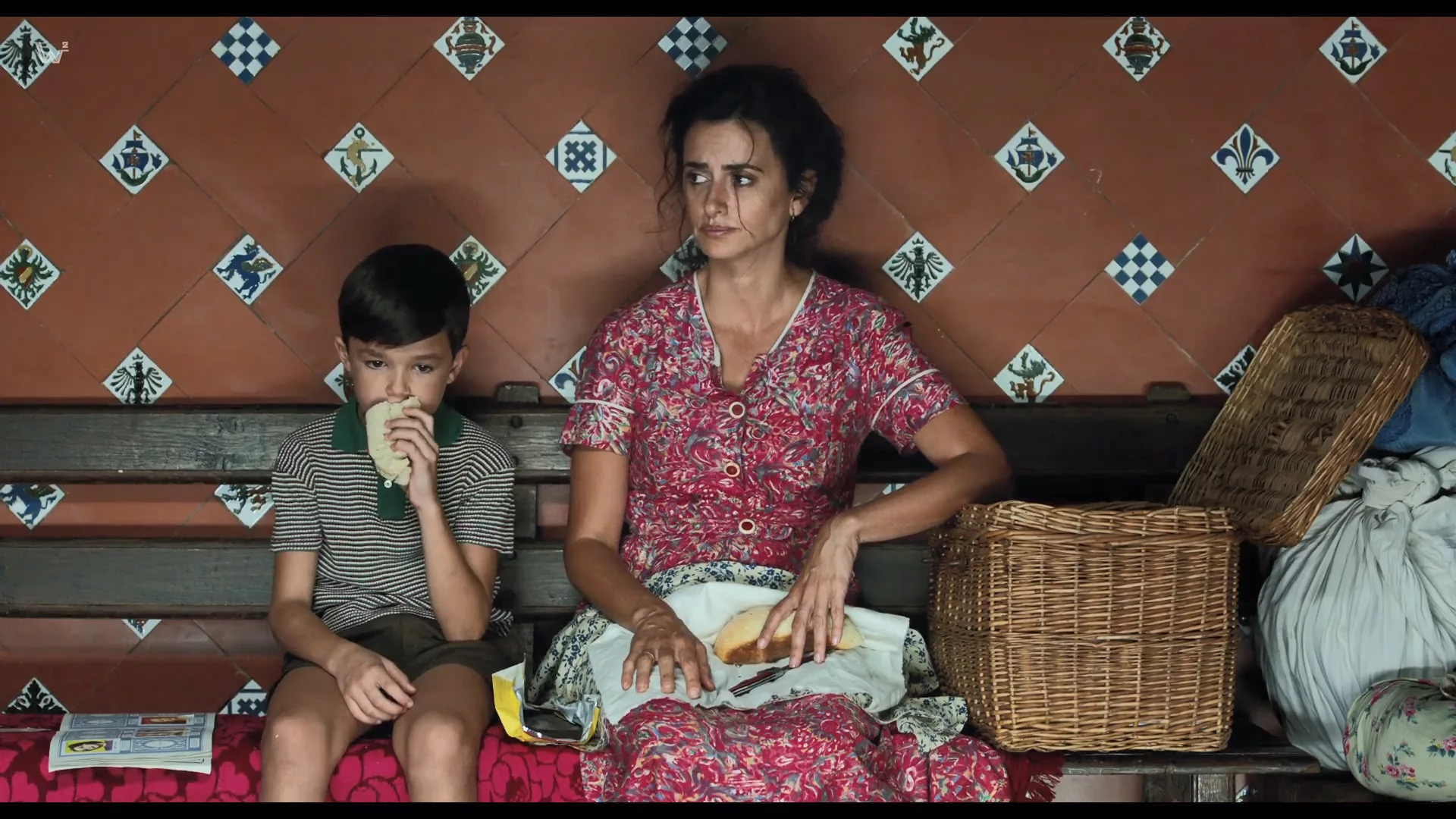 2019's 'Pain and Glory,' directed by Pedro Almodovar, is another critically acclaimed film featuring Cruz's acting prowess. This film not only swept three Goya awards for Best Film, Best Director, and Best Original Screenplay but also scored an Oscar nomination for Best International Film, solidifying its place among Cruz's most commendable works.
In 'Pain and Glory,' Cruz shares the stage with a cast of talented actors, including Antonio Banderas, Asier Etxeandia, Leonardo Sbaraglia, Julieta Serrano, Nora Navas, and Asier Flores. The narrative delves into the life of Salvador Mallo, a seasoned film director in the twilight of his career. The plot intricately explores themes of creativity, the complexities of separating art from personal life, and the passions that fuel hope.
As Salvador reencounters his past, he feels a profound need to narrate it. In this pursuit of storytelling, he discovers his redemption, making 'Pain and Glory' a compelling examination of life, art, and their inextricable bond.
Live Flesh – A Tale of Obsession and Redemption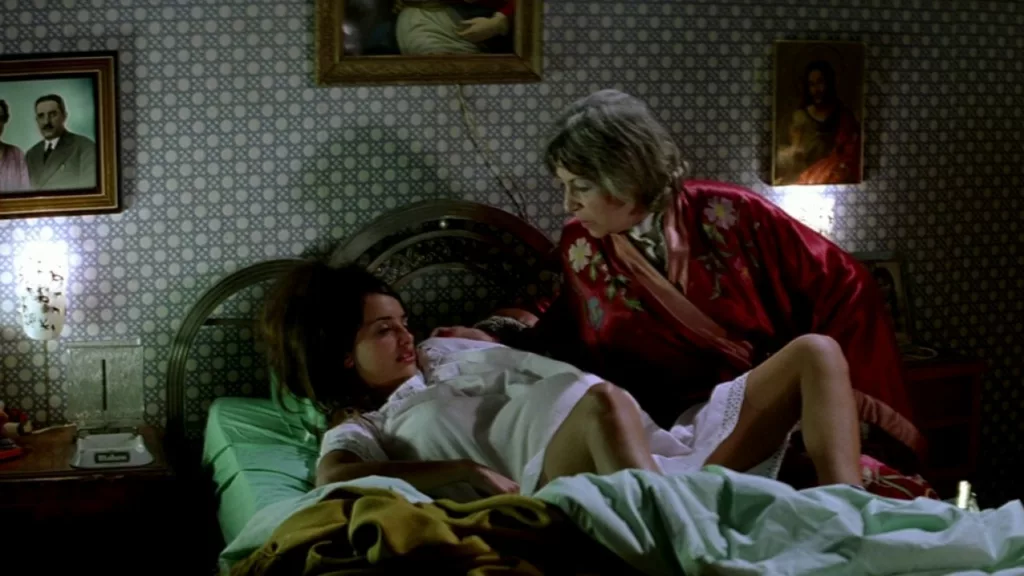 In that same year, 1997, Pedro Almodovar directed a thrilling 101-minute masterpiece, 'Live Flesh'. Among the list of Penélope Cruz's illustrious roles, her performance in this film, alongside her future husband Javier Bardem and a constellation of Spanish cinema's finest like Francesca Neri, Liberto Rabal, Ángela Molina, José Sancho, Álex Angulo, and Pilar Bardem, stands out.
Inspired by Ruth Rendell's novel, 'Live Flesh' explores a complicated love triangle between Elena, Víctor, and David. Víctor, a young man harboring a troubling obsession with Elena, finds his life changed forever when a visit to Elena erupts into violence. Policeman David and his partner Sancho arrive at the scene, leading to a heated altercation that results in Victor shooting David, for which he is subsequently arrested. Upon his release from prison years later, Victor discovers a shocking truth – Elena has married David, the man he once shot. This revelation sets the stage for a narrative filled with suspense, and an exploration of the intricate dynamics of relationships.
Volver – A Riveting Tale of Life, Love, and the Supernatural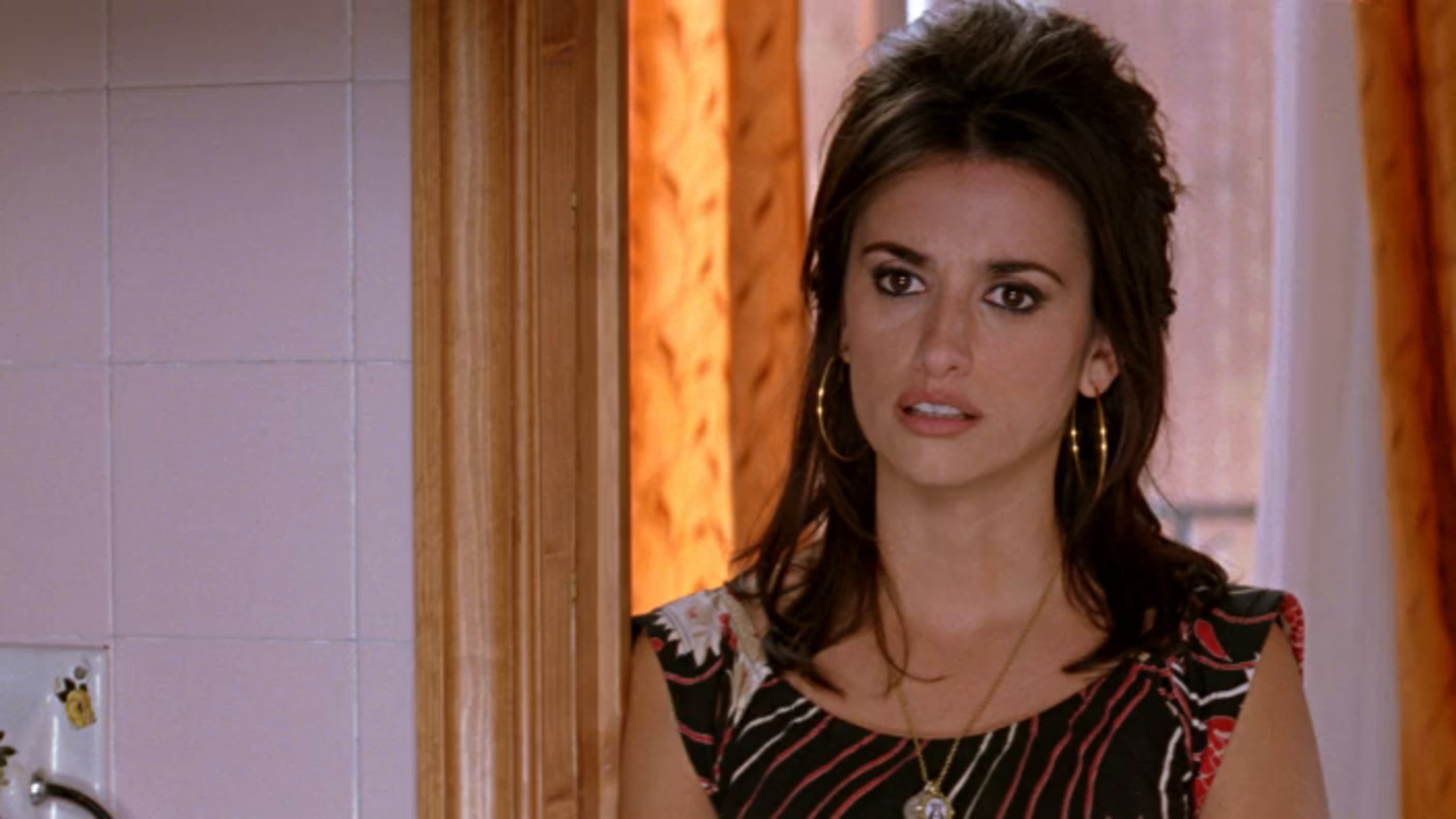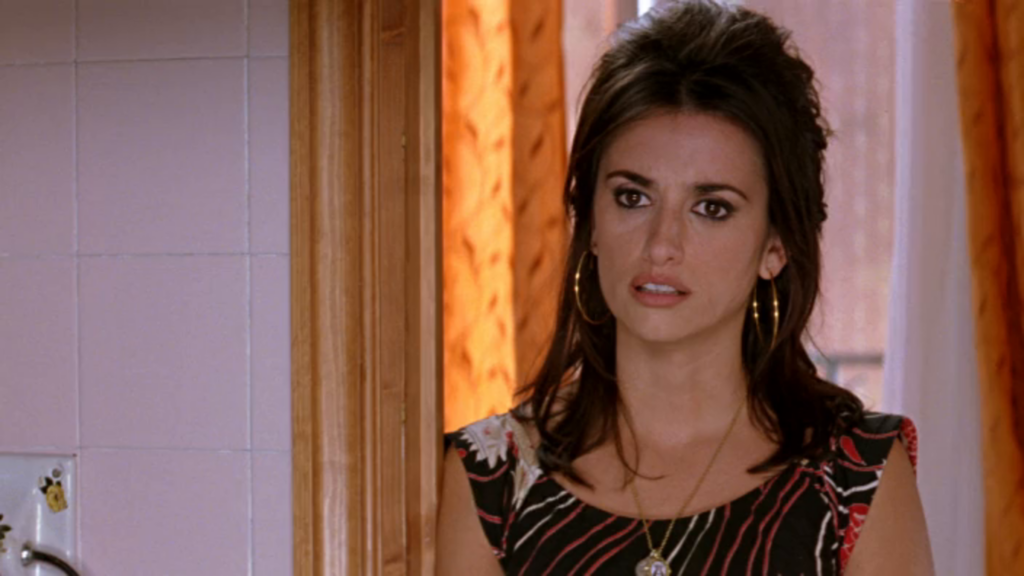 In the year 2006, acclaimed director Pedro Almodóvar introduced audiences to a cinematic experience that blended elements of comedy and drama in a unique way. This film, titled 'Volver,' showcased the incredible talents of Penélope Cruz alongside a cast of accomplished Spanish actors including Carmen Maura, Chus Lampreave, Lola Dueñas, Blanca Portillo, Yohana Cobo, and Antonio de la Torre.
'Volver' delves into the world of Raimunda, a young woman from the rustic region of La Mancha who now resides in the bustling city of Madrid. Married to an unemployed worker and mother to a teenage daughter, Raimunda's life is tinged with the sadness of loss, as she and her sister, Sole, grieve for their mother who tragically perished in a fire. This story takes a supernatural turn when their supposedly deceased mother makes a sudden and inexplicable appearance, first visiting Sole, and then reaching out to Raimunda and Agustina, a neighbor from their hometown.
Everybody Knows – A Journey Through Fear and Family Bonds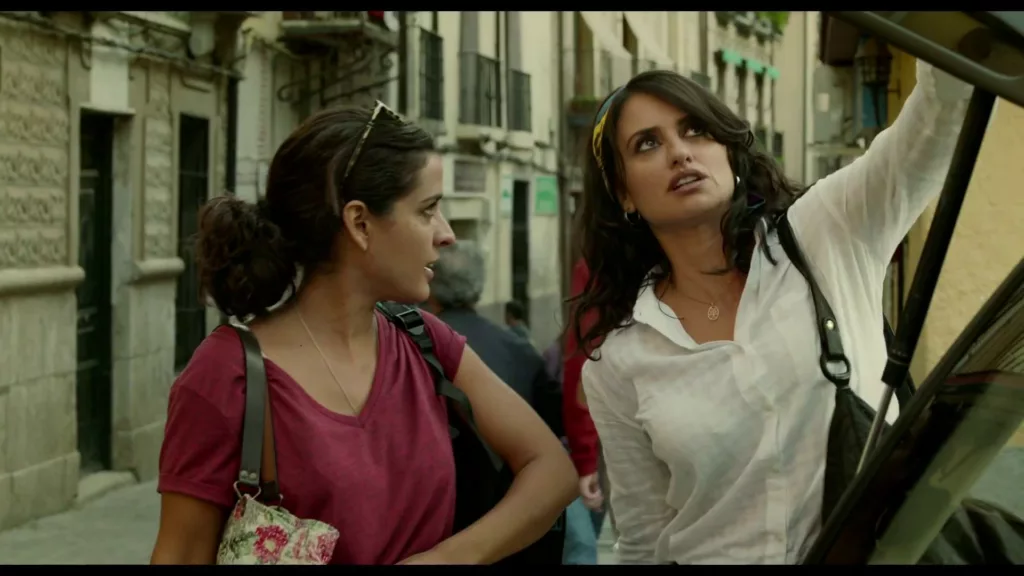 Fast forward to 2018, and Cruz is once again center stage in a cinematic masterpiece, this time in Asghar Farhadi's crime drama, 'Everybody Knows.' In a role that Cruz herself has identified as her most challenging, she portrays Laura, a woman juggling her roles as a wife and mother of two, who finds herself entangled in a harrowing ordeal when her daughter is abducted during a family wedding.
Opposite Cruz is her real-life husband, Javier Bardem, who plays Paco, Laura's former flame, now also a married man. The complicated dynamics of their past relationship add another layer of tension as Paco steps in to help when Laura's daughter is kidnapped. This film took five years to develop, with Farhadi specifically tailoring the role of Laura for Cruz. It offered her the opportunity to delve into the depth of a character that reflected aspects of her own off-screen life, making her performance all the more authentic and compelling.
Vicky Cristina Barcelona – A Lighthearted Exploration of Love and Relationships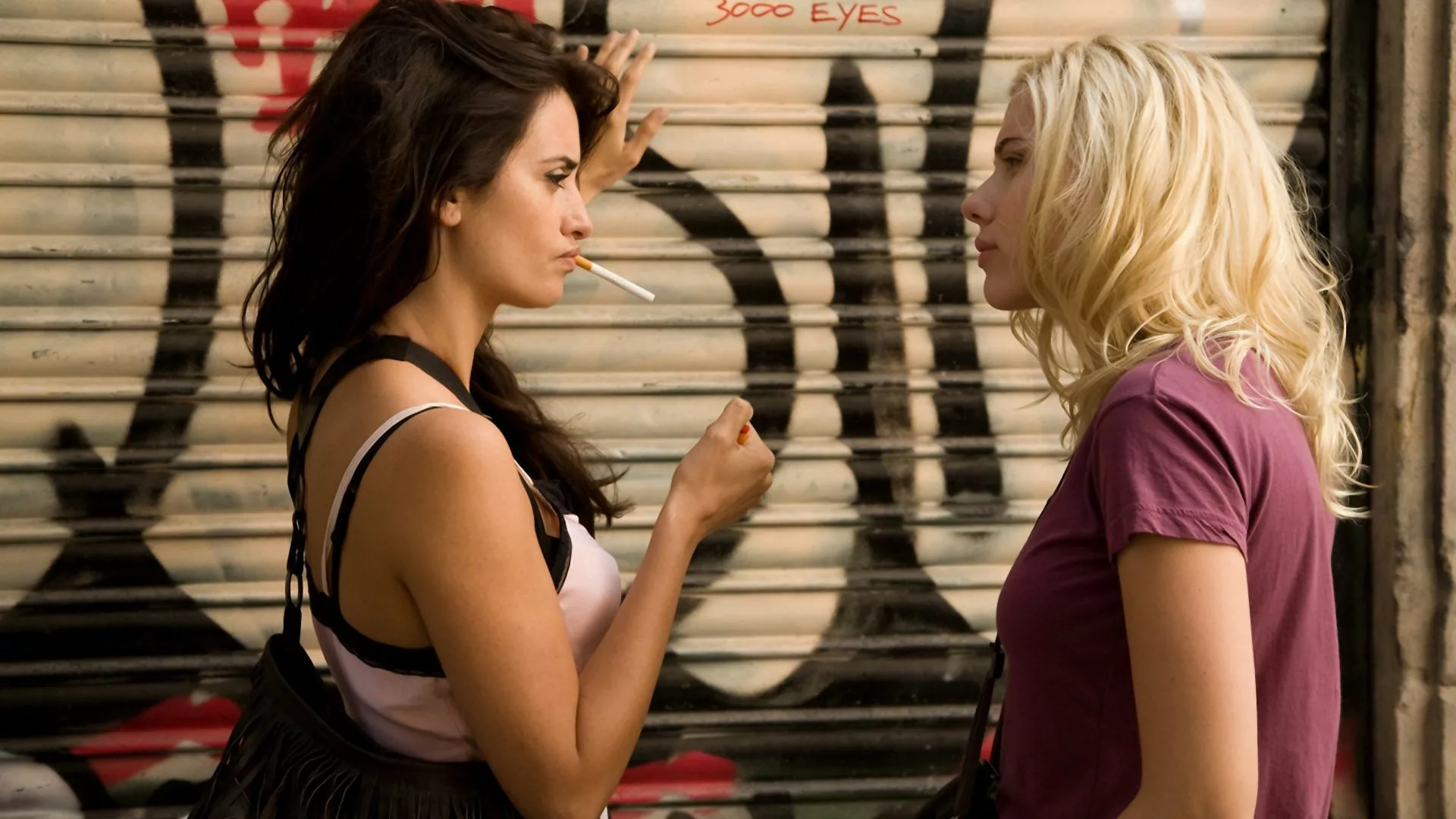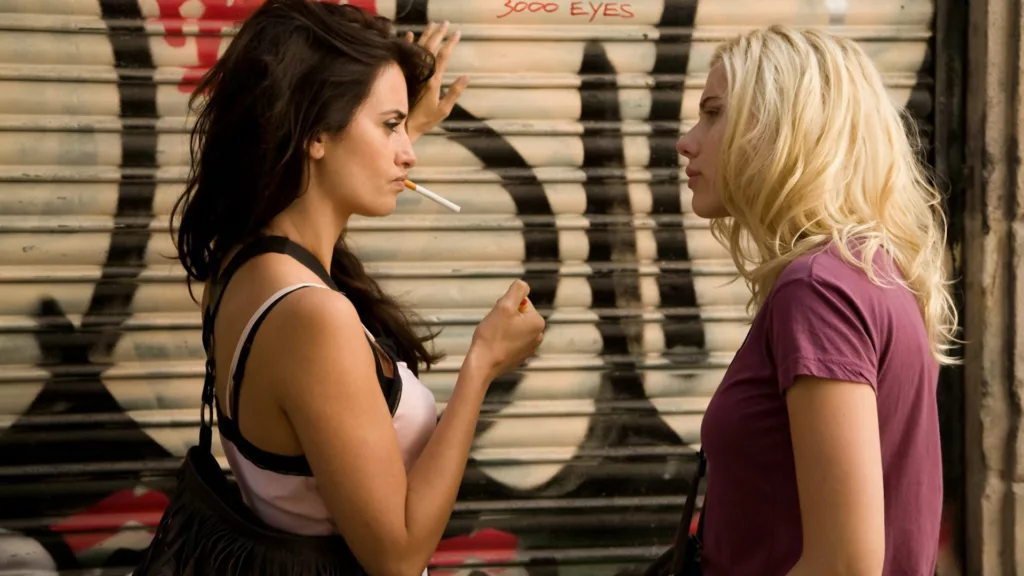 In that same year, 2008, Penélope Cruz found herself in a different genre, a romantic comedy titled 'Vicky Cristina Barcelona.' Directed by the iconic Woody Allen, the film cast Cruz alongside Rebecca Hall, Scarlett Johansson, and Javier Bardem.
'Vicky Cristina Barcelona' tells the story of two American friends, Vicky and Cristina, who journey to the vibrant city of Barcelona, seeking an idyllic summer escape. Vicky, the more practical and sensible of the two, is on the verge of marriage, while Cristina, passionate and adventurous, is in search of new thrilling experiences. Their holiday takes an unexpected twist when they become embroiled in a complex romantic entanglement with Juan Antonio, a famed painter who maintains a tempestuous relationship with his fiery ex-wife, María Elena. Cruz's impeccable portrayal of María Elena in this film won her an Oscar for Best Supporting Actress, marking her as the first Spanish actress to achieve this prestigious honor.