Get ready for a thrilling journey through the dark and perilous world of Lords of the Fallen! A captivating gameplay video has emerged, teasing breathtaking landscapes and exhilarating co-op gameplay.
The gameplay showcase opens with an epic boss fight against the formidable Pieter. The duel is a spectacle of riposte attacks, parries, dodges, and visceral hits that seamlessly combine both ranged and close-quarters abilities. This intense encounter sets the stage for the high-octane action that awaits players in this action-RPG.
Traversing Umbral and Axiom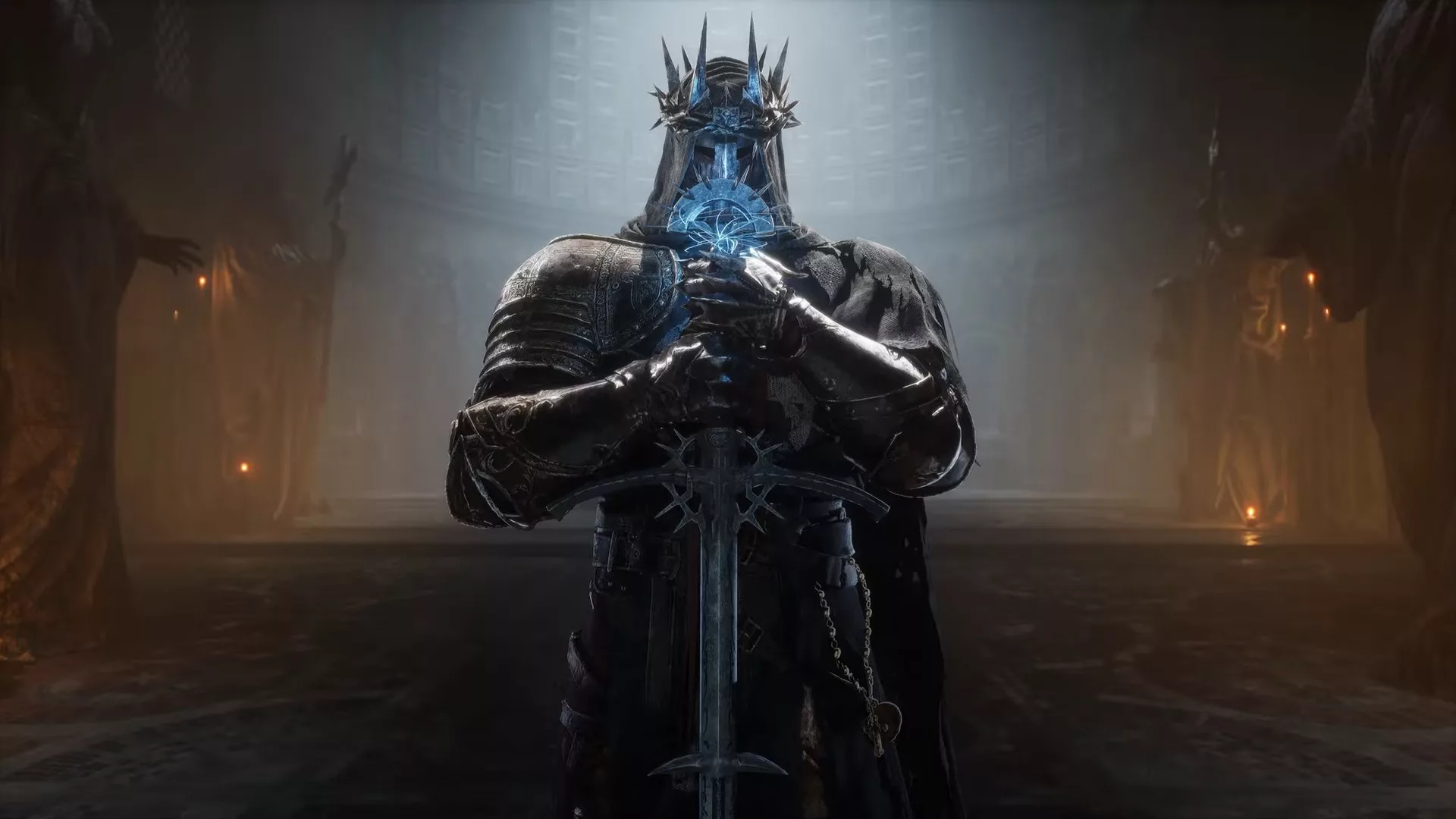 Venture through Umbral, the land of the dead, and Axiom, the land of the living. Dying in Lords of the Fallen doesn't immediately lead to game over, but instead, transports you from the land of the living to the land of the dead. Each realm boasts unique pathways, loot, enemies, and more, making them far more than just reskinned versions of each other.
Players can seamlessly switch between the land of the living and the land of the dead at any time, but this comes at a cost: one of your lives. The gameplay trailer reveals that this mechanic is crucial for exploration. If you find yourself at the end of a pathway with no apparent way forward, using a mystical lamp allows you to peer into the other realm and discover potential pathways.
Pilgrim's Perch – The Blighttown Impression
Next, we encounter Pilgrim's Perch, a collection of small huts and walkways nestled into the side of a stormy cliff. Pilgrim's Perch gives off a strong Blighttown vibe, though it's not located underground. Nevertheless, the verticality of the level design and its intricate layout evoke memories of the challenging moments in the original Dark Souls.
The gameplay video also showcases the flashy Soul Flare ability, enabling players to rip out an enemy's soul and temporarily immobilize them for massive damage. This formidable skill adds an exciting dynamic to combat encounters.
Seamless Co-op and Ally Summons
Lords of the Fallen's co-op gameplay shines brightly as summoning allies is refreshingly straightforward. By selecting a random player or a friend at a checkpoint Vestige, they can join your adventure and remain by your side for as long as needed.
Mark your calendars for October 13, as Lords of the Fallen's reboot is set to launch on PC, PS5, and Xbox Series X/S. From the enthralling gameplay video, it's evident that this new entry in the Soulslike series promises a captivating mix of horror and thrilling entertainment.