The new R-rated comedy Strays brings the funny with a foul-mouthed pack of chatty canines. This comedic romp follows Reggie, an ever-optimistic Border terrier voiced by Will Ferrell. After Reggie's owner cruelly abandons him in the big city, he befriends a group of fellow unhoused hounds. Together, this motley mutt crew navigates urban adventures while plotting revenge against Reggie's former owner.
Strays riffs on classic animal adventure films like Homeward Bound, but pumps up the profanity, potty humor, and psychedelic hijinks. Director Josh Greenbaum brings his flair for oddball laughs to the talking dog genre. The movie aims to balance raunchy jokes with genuine heart, commenting on toxic relationships and the importance of companionship.
In this review, we'll take a closer look at Strays and its place in the pantheon of chatty animal comedies. Does this foul-mouthed foursome deliver enough laughs and feels? Or is it just an exercise in crude canine humor that ultimately lacks bite? We'll break down the story, characters, themes, and filmmaking. Plus, we'll compare Strays to other movies that gave animals a hilarious voice.
While talking dog films can be polarizing, this one brings some A-list comic talent to the table. And who can resist giggle-snorting at a cussing CGI pooch? But good boy humor alone does not a great comedy make. Let's dig into all the details on Strays to determine if it merits a hearty belly rub or a reprimanding newspaper swat. Put on your cinema spectacles and settle in, dear readers. The dog days of summer movie season aren't over yet. Time to head to the theater kennel and review this pack's latest comedic outing.
A Dog Dumps His Owner in Strays
Strays focuses on the tale of Reggie, an ever-optimistic Border terrier voiced by Will Ferrell. Reggie lives a simple life with his owner Doug, played by Will Forte. Though Doug treats Reggie poorly, blaming him for his failures and trying to abandon him, Reggie sees Doug's mistreatment as mere games. Reggie's innocence comes from his endless capacity for unconditional love.
The story kicks off with another failed attempt by Doug to ditch Reggie. He drives far from home and leaves Reggie in an unfamiliar city, certain the loyal dog won't find his way back this time. Lost and alone, Reggie wanders the streets until he meets fellow stray, a streetwise Boston terrier named Bug, voiced by Jamie Foxx. The scrappy Bug takes Reggie under his paw, teaching him how to survive as a stray.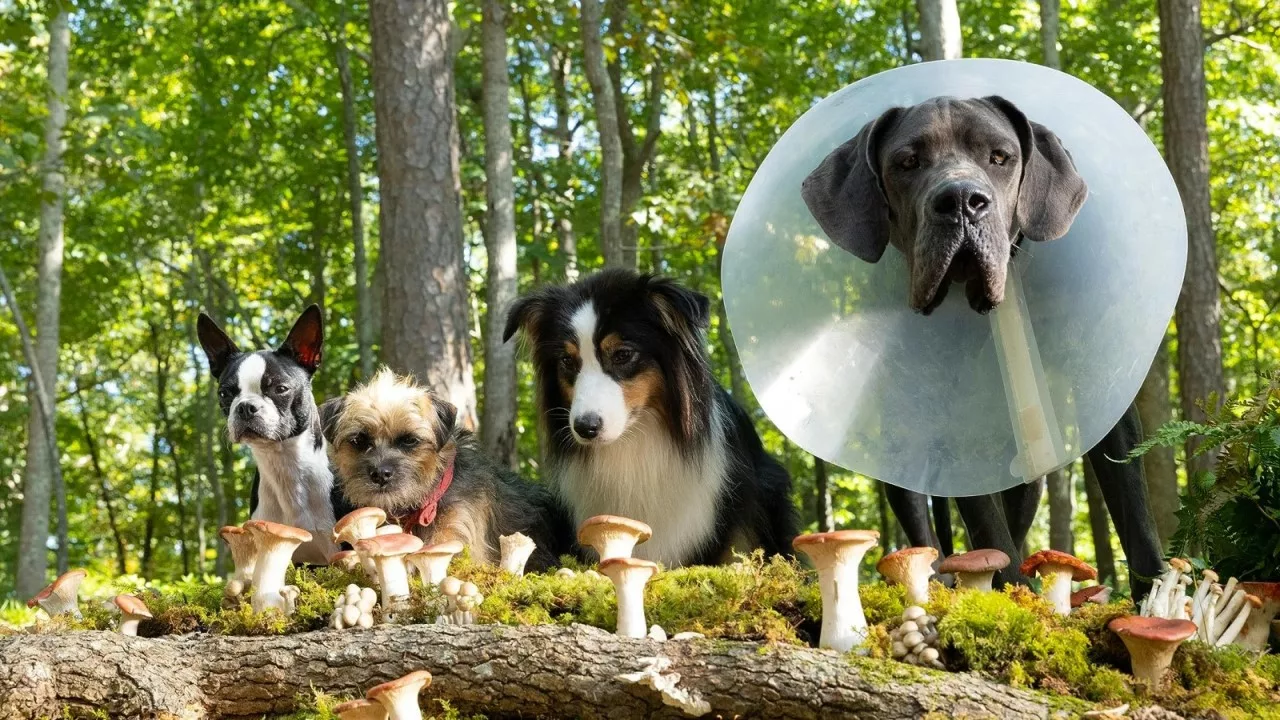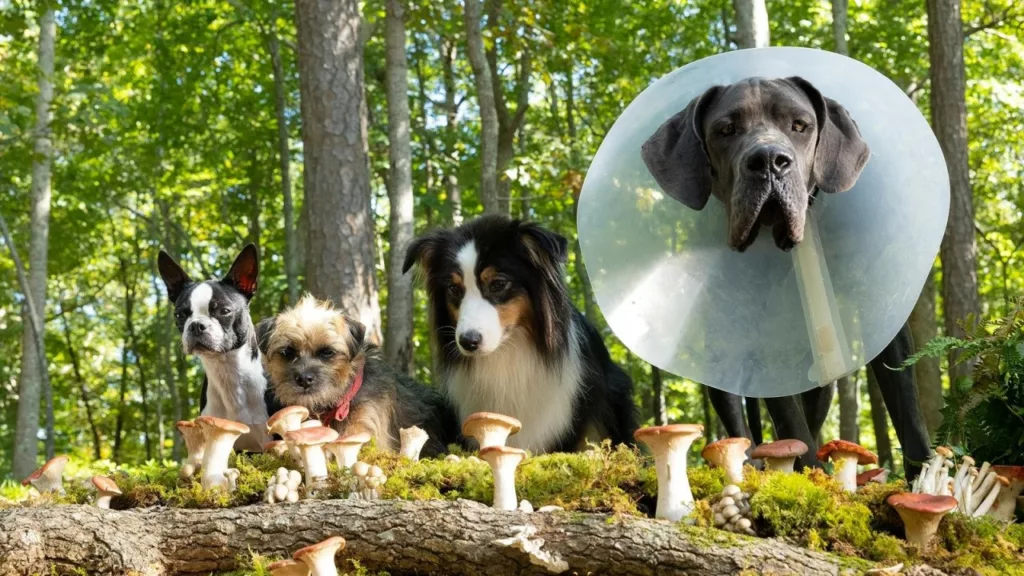 Reggie also meets Bug's friends – Hunter, an anxiety-ridden Great Dane therapist dog voiced by Randall Park, and Maggie, a house pet turned stray Australian shepherd, voiced by Isla Fisher. This ragtag group helps Reggie realize the truth – Doug is not coming back for him. Reggie sees Doug's actions for what they are, abandonment and abuse. Something snaps in sweet Reggie. He decides he needs to go home – not to reunite with Doug, but to seek revenge.
Reggie convinces his new stray friends to embark on an odyssey back to his hometown. The pack of pooches traverse forests, country roads, and more to reach their goal. They face various calamities along the way, including a run-in with animal control and a psychedelic misadventure after eating some questionable mushrooms.
Through it all, friendships deepen as this foursome realizes they've become each other's family. Maggie and Hunter even kindle a romance. And Reggie comes into his own as a leader. He sheds his naivete and channels his hurt into fuel for vengeance.
The climax comes when the dogs finally make it back to Reggie's hometown. They infiltrate Doug's home and Reggie enacts his plan. He does not aim to repair his bond with Doug. Rather, Reggie seeks to sever Doug's bond with his favorite body part – his penis. Reggie bites Doug's crotch, delivering righteous punishment.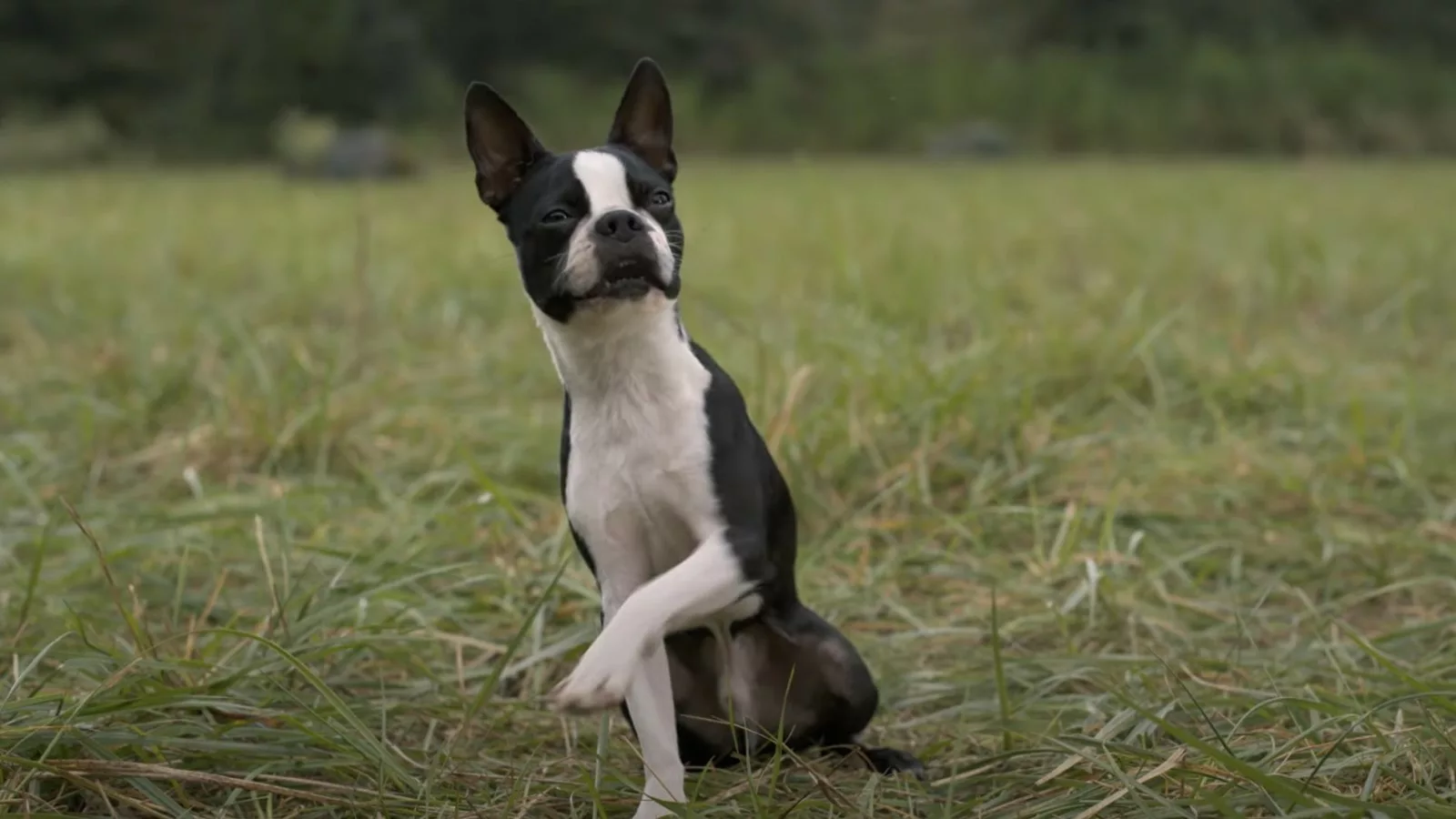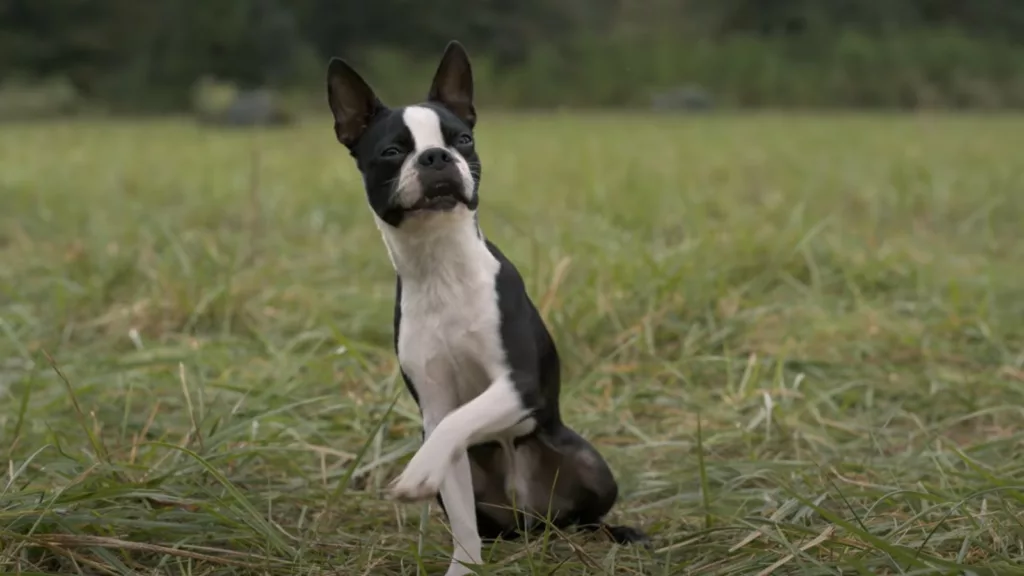 In the end, Reggie finds peace, surrounding himself with the unconditional love of his found family of strays. He emerges wiser, taking on a leadership role and helping other abandoned dogs. Strays thus becomes a story of chosen families, standing up to abuse, and emerging stronger. At its heart, it's a redemption tale as Reggie goes from doormat to bold pack leader.
Meet the Motley Mutt Pack of Strays
Strays features a furry cast of chatty canines, voiced by an A-list pack of comedians. Let's take a closer look at the key characters:
Reggie: Our wide-eyed protagonist is a Border terrier voiced by Will Ferrell. With his endless optimism and innocence, Reggie embodies the quintessential "eager to please" dog. Even when abused by his owner Doug, Reggie's capacity for unconditional love never wavers. But over the course of his urban adventures, Reggie gains grit and confidence. He sheds his naivete and emerges a bold, compassionate leader of a found family of strays.
Bug: The street-smart scene-stealer of Strays is a trash-talking Boston terrier voiced by Oscar winner Jamie Foxx. Bug becomes a mentor to Reggie, teaching him the art of being a savvy stray. Bug appears tough and cynical on the outside but has a heart of gold. He becomes Reggie's fiercely loyal best friend. Foxx brings infectious comedic energy and attitude to the role.
Hunter: Randall Park voices Hunter, an anxiety-ridden Great Dane who failed out of police K-9 training. Hunter gets saddled with a cone of shame and demoted to therapy dog status. His low self-esteem starts to heal through his travels with his new friends. A blossoming romance with Maggie also boosts Hunter's confidence.
Maggie: Isla Fisher voices Maggie, a gifted sniffer Australian shepherd. Formerly a happy house pet, Maggie got abandoned when her family brought home a new puppy. She harbors resentment toward humans but begins to open her heart again through her new relationships with Reggie, Bug and Hunter.
Doug: Will Forte plays Reggie's callous owner Doug. Doug is the one human character with significant screen time. He serves as the story's antagonist, representing toxic masculinity and unrepentant abuse of Reggie's unconditional love. Doug provides the impetus for Reggie's character growth when Reggie finally sees Doug for who he is.
While the movie boasts A-list voice talent, the canine cast steals the show. Their bonds deepen throughout their journey, both through shared adversity and humor. Each dog undergoes emotional growth in their own way as they become chosen family. The stellar cast brings heartfelt gravitas and humor to this band of misfit mutts.
Laughs and Feels: Strays' Raunchy Yet Heartfelt Humor
Strays brings the funny with its foul-mouthed canine crew, aiming for humor that balances raunchy and heartfelt. The R-rating promises loads of profanity, potty humor, and humping aplenty. And Strays certainly delivers on that front.
The dogs drop F-bombs relentlessly, channeling the inner monologues many pet owners imagine their precious pooches have. No bodily function or fluid is off limits for jokes. The dogs get into all kinds of crass shenanigans, from sloshing in toilet water at the animal shelter to tripping out on psychedelic mushrooms. And humping behavior amps up to absurd levels, from couches to legs.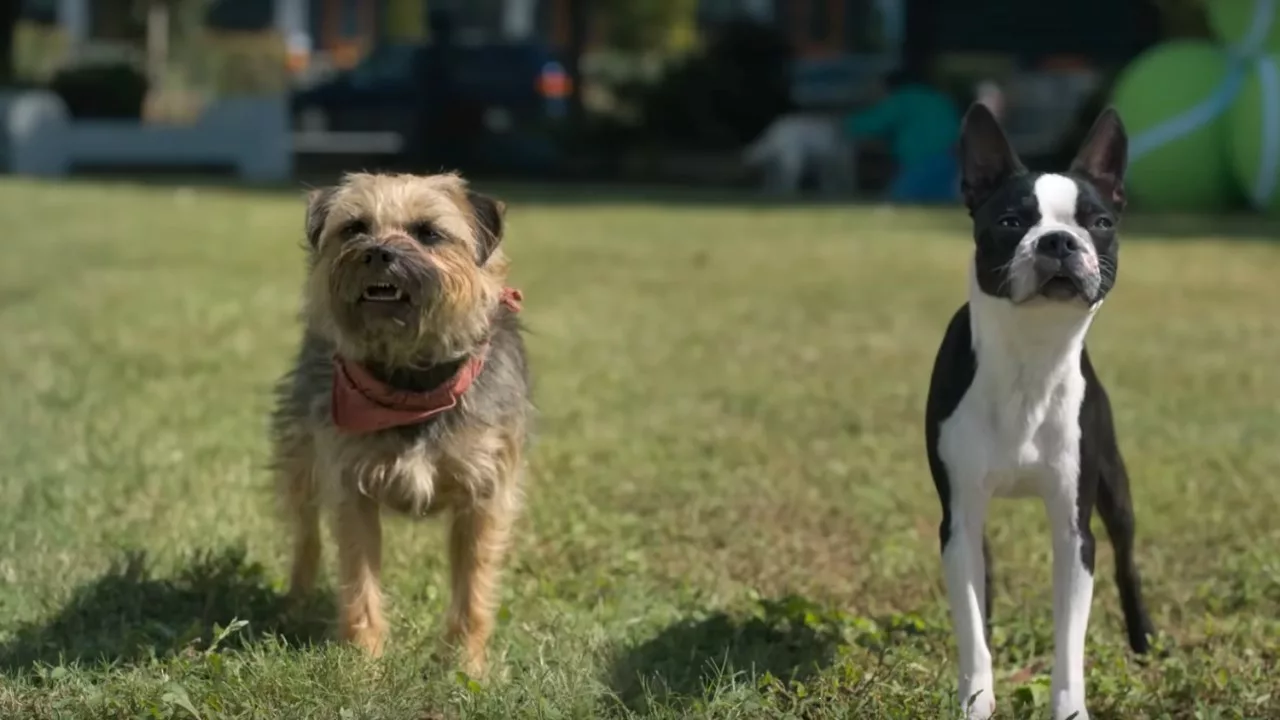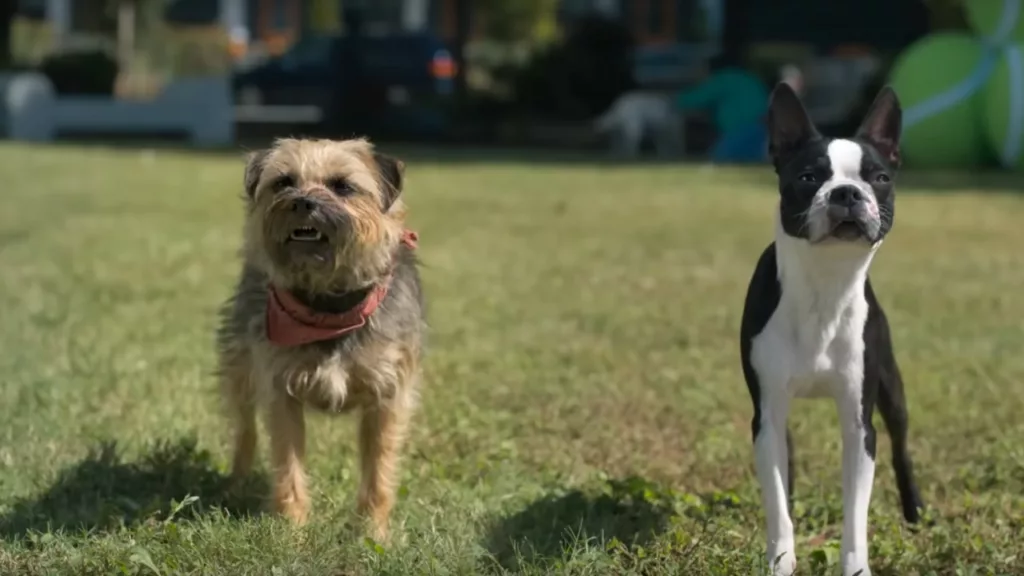 These raunchy gags echo similar recent comedies like Sausage Party. They lend an air of playful transgression to the talking animal genre. Yet the humor isn't all crude laughs. In the hands of director Josh Greenbaum, it takes on shades of absurdity that almost become existential comedy.
There are moments of sheer weirdness, like the recurring quips about handsome serial killers at a carnival. The bunny massacre scene also balances dark humor with adorable visuals. These left-field jokes keep the laughs unexpected.
And the humor benefits from A-list voiceover talent riffing off each other. Will Ferrell and Jamie Foxx have fantastic chemistry as wide-eyed Reggie and streetwise Bug. Their odd couple dynamic rings true in both comic moments and emotional exchanges.
While the potty talk provides consistent chuckles, the film strives for more than just base laughs. It explores universal themes about human-pet relationships through the lens of comedy. The jokes motivate crass conversations that actually mirror what real pet owners ponder about their furry friends.
Strays also threads in feel-good humor via the dogs' camaraderie. Their supportive bonds provide as many laughs as their foul mouths. The film leavens crudeness with genuineness. Strays' humor may be juvenile, but has enough heart and wit to amuse adult audiences. It's no comedic masterpiece but provides goofy, cathartic summer fun.
Strays Explores Toxic Bonds, Found Families, and Inner Strength
On the surface, Strays is a raunchy comedy about foul-mouthed pooches. But a few key themes give the story emotional depth. At its core, this is a movie about toxic relationships, the families we choose, and finding inner strength.
A main theme is unhealthy attachments. Reggie's unconditional love blinds him to Doug's abuse. Their toxic dynamic highlights how even loving bonds can be twisted. Many cling to harmful relationships out of habit, innocence, or denial. But Reggie gains perspective on Doug's mistreatment after building healthy new bonds. He breaks free to forge a new family.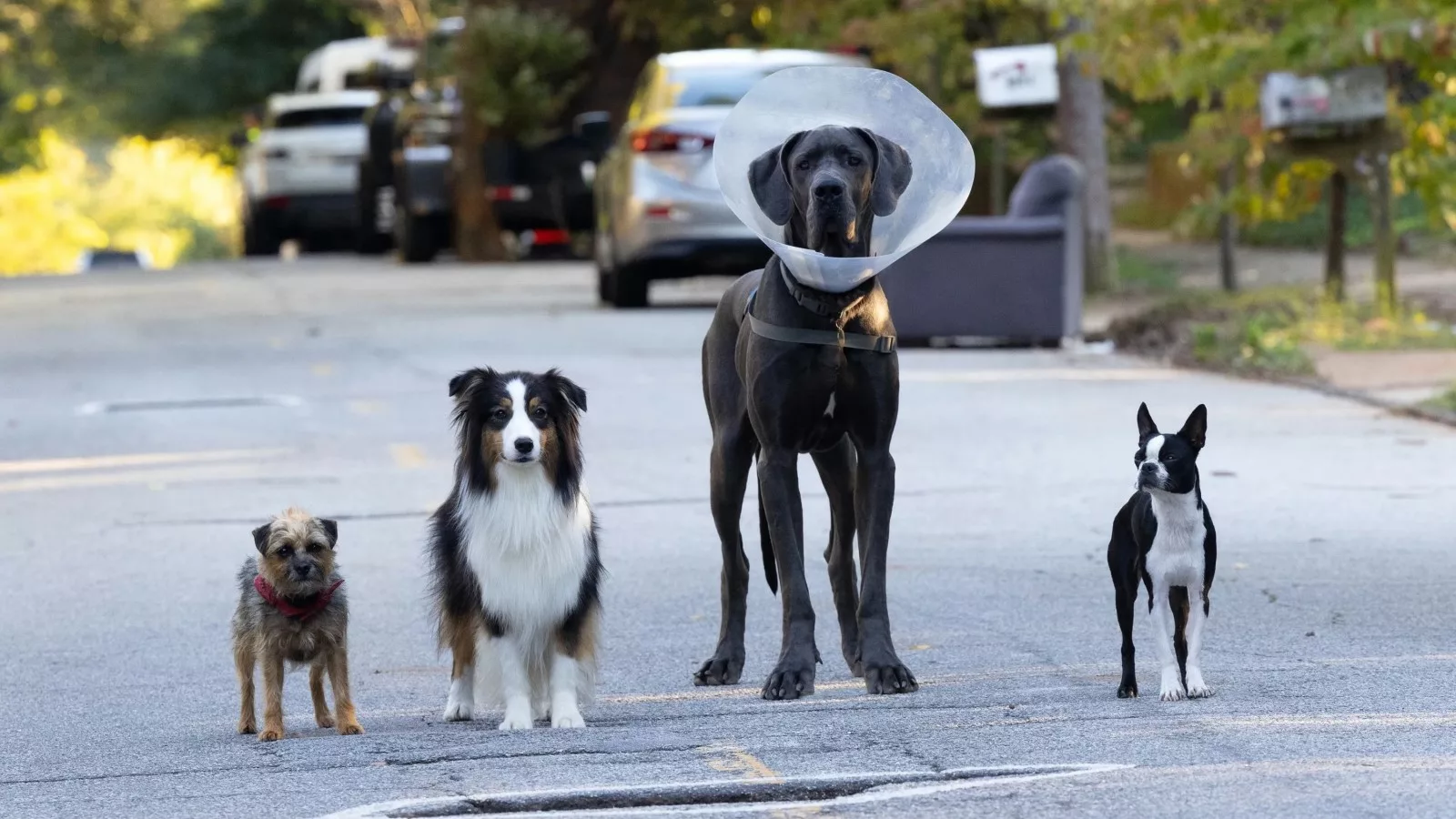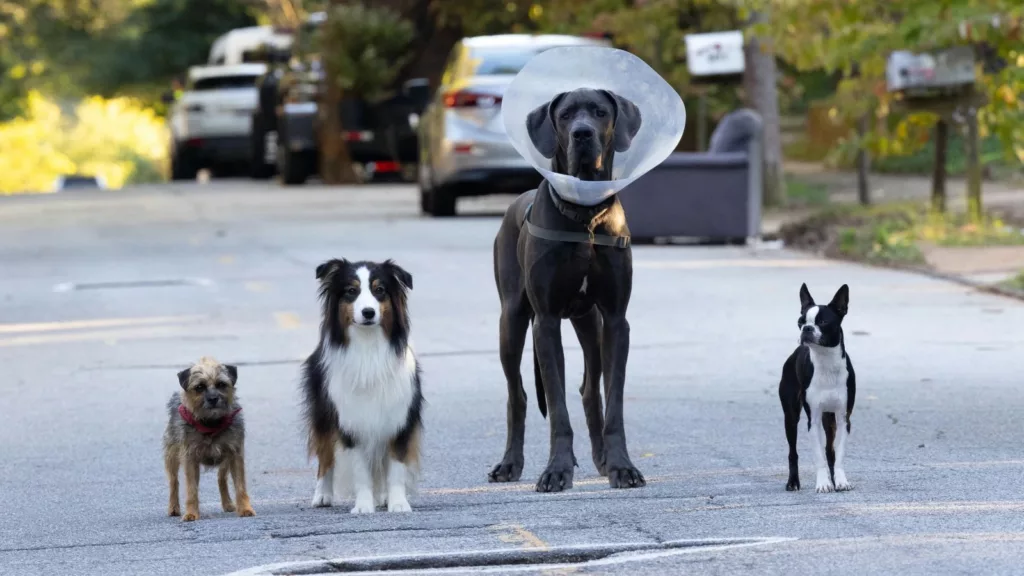 Strays celebrates the healing power of "found families" – kinships forged out of care rather than just blood. Reggie, Bug, Maggie and Hunter become each other's chosen family. Despite their differences, they bond through empathy and humor. The love between this ragtag pack ultimately proves stronger than any human-pet relationship in the film. Their loyalty to each other fuels growth.
Each dog undergoes a journey of self-discovery. Reggie evolves from naive doormat to courageous leader. Bug softens his cynical exterior to embrace friendship. Hunter gains confidence, shedding the shame of failure. And Maggie overcomes resentment to open her heart again. Their adventures prove they're stronger together. But also that true strength comes from within. Each dog summons untapped grit and dignity on this eye-opening odyssey.
In between profane jokes, Strays celebrates the resilience of the underdogs and outcasts. Its heroes learn they deserve love and loyalty. The film's feel-good moments focus on their latent courage. And how unconditional compassion, even during struggles, can redeem lost souls.
Strays has jokes aplenty about dog behavior we rarely see. But it also glimpses the dignity, loyalty, and affection real dogs exemplify daily. The movie taps into our endless fascination with the hearts and minds of our four-legged companions. Behind the butt sniffing humor lies a timeless story about self-worth, empathy, and embracing outcasts.
Flawed Filmmaking That Lets Down the Talent in Strays
Strays boasts an impressive comedy pedigree behind the scenes. But the execution doesn't quite live up to its potential.
Director Josh Greenbaum showed off his absurdist comedy chops in Barb and Star Go To Vista Del Mar. But his flair doesn't fully translate to the talking animal genre. The CGI used to animate the dogs is distractingly uneven. The visual effects lack polish, undermining the illusion.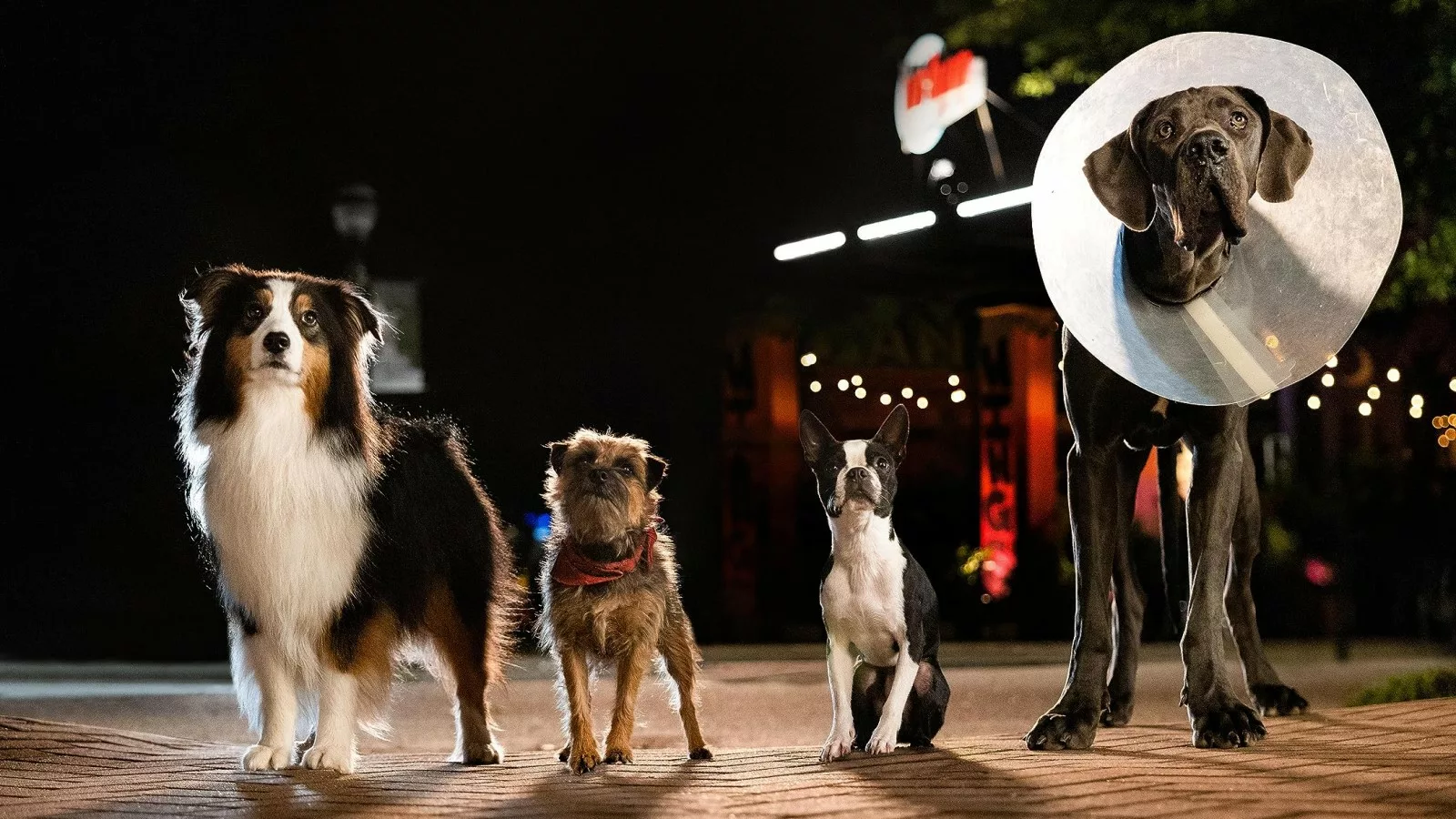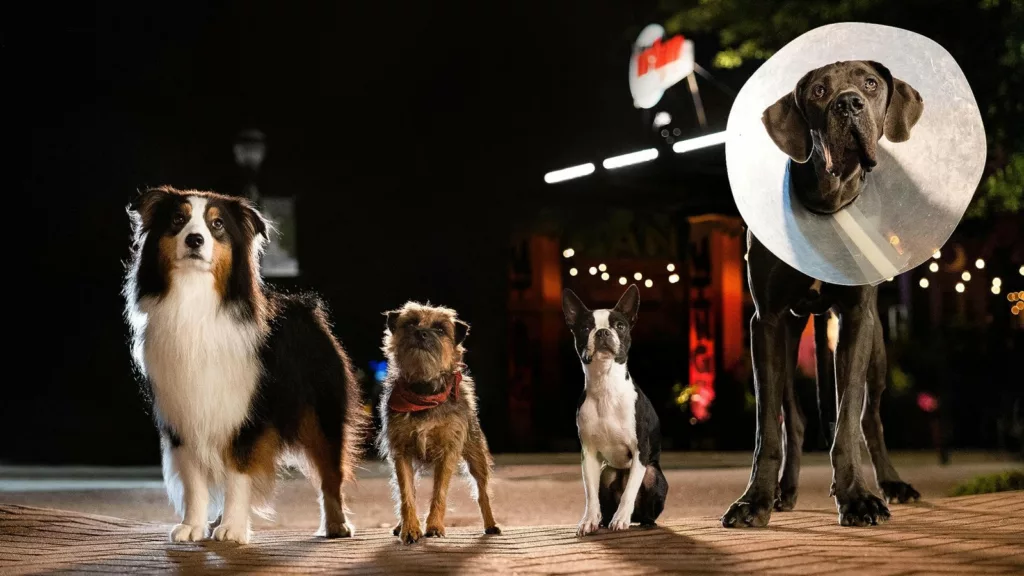 Screenwriter Dan Perrault crafted the hit mockumentary show American Vandal. Yet the script for Strays leans too heavily on lazy potty humor over witty writing. The jokes rarely rise above juvenile provocation.
The vocal performances fare better, especially Jamie Foxx as fast-talking Bug. Will Ferrell embodies wide-eyed Reggie with characteristic endearing glee. Isla Fisher and Randall Park also provide humor and heart as the smitten Maggie and Hunter. But the stars are limited by broad stereotypes versus nuanced characters.
While a few gags land solidly, much of the filmmaking lacks sophistication. Strays had potential given its pedigree. But the execution leaves you wanting more bite from this raunchy canine comedy.
How Strays Measures Up In the Talking Dog Movie Genre
Strays clearly takes cues from family-friendly talking dog classics like Homeward Bound. It takes that story template of pets navigating home solo and adds R-rated hijinks. Potty humor and profanity replace the G-rated peril.
It also follows in the paw prints of darker, satirical entries like Isle of Dogs. Yet while Wes Anderson crafted charming stop-motion artistry, Strays relies on mediocre CGI. And it lacks the crisp writing and nuance of Isle of Dogs.
Strays shares some DNA with other recent foul-mouthed CGI animal comedies like Sausage Party. But again, it mimics the raunchy gags without matching the smarts.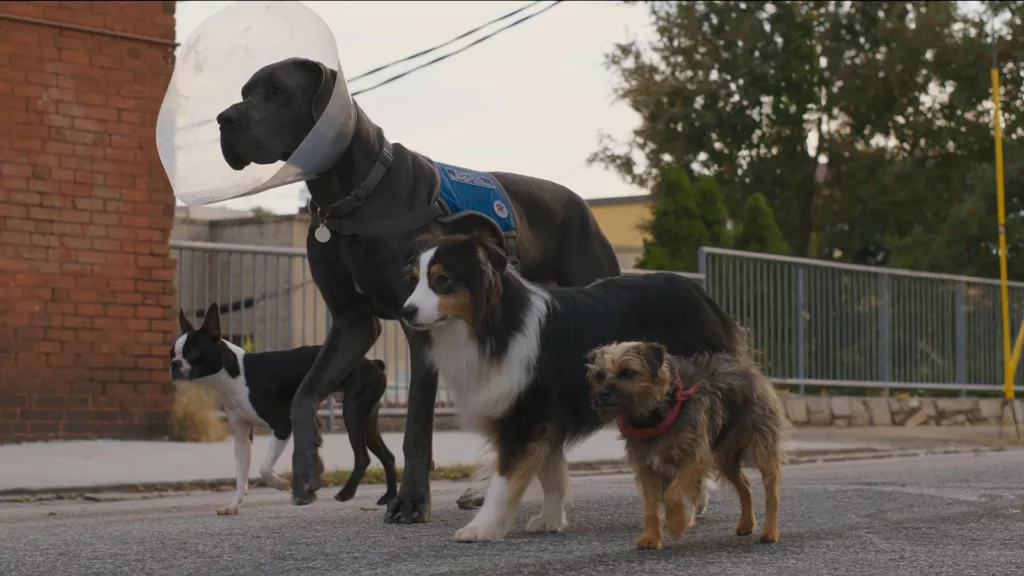 By swapping expletives and drug trips for more innocent child-friendly content, Strays aims to freshen up the talking pet formula. But it fails to put much of a unique stamp on the genre beyond easy shock value. While it tries to add a layer of emotional maturity, it's undermined by clumsy execution.
Strays follows conventions when it should upend them. It coasts on R-rated gimmicks without enough imagination. A few solid performances aside, this strays too far from what makes the best talking animal comedies so inventive and endearing.
Does Strays Succeed As a Comedy?
Strays definitely provides laughs, especially for those seeking lightweight summer viewing. Jamie Foxx's magnetic voice work as Bug makes it worth watching for his performance alone. When the pack's chemistry clicks, the humor sings even at its crassest.
But mediocre filmmaking and an over-reliance on vulgar gags prevent Strays from being a talking animal comedy for the ages. It falls short of delivering lasting characters and imaginative storytelling to match its A-list talent.
Diehard Will Ferrell fans will find things to enjoy in his upbeat characterization of Reggie. For audiences seeking whimsical cinematic escape, though, you'd be better served watching classic family-friendly dog movies versus this vulgar spoof.
Strays aims to update the talking dog formula for modern audiences, but does so without enough heart or wit. It's a mildly diverting comedy that unfortunately lives down to rather than upends the clichés of the genre.
The Review
Strays
Strays offers sporadic silly laughs courtesy of its cast, but lacks the heart and smarts to be a standout entry in the talking animal genre. This mildly naughty canine romp settles for crass gags without enough imagination to justify its existence. Unless you're a hardcore Ferrell fan, your time is better spent revisiting classics like Babe and Homeward Bound for animal movie magic. Strays aims to reinvent the talking dog movie for the raunch comedy crowd but plays it too safe despite the risqué elements. With mediocre filmmaking and a derivative story, the talented vocal cast is saddled with lateral jokes and stereotypes. A few solid gags and Jamie Foxx's charismatic performance make this passably entertaining for undemanding audiences. But ultimately, Strays is a forgettable stumble for this pedigreed comedy team.
PROS
The vocal performances pop, especially Jamie Foxx as Bug. He brings infectious attitude and flawless comic timing. Will Ferrell also delights as wide-eyed Reggie.
The humor can be uproariously funny in parts. The film takes gleeful pleasure in having dogs behave badly. Some moments embrace weirdness in ways that pay off.
It has genuine emotional beats about self-worth and toxic bonds. The canine cast has charm to spare when not spouting profanity.
CONS
The scatological humor and humping gags become one-note and repetitive. Shock value drives jokes more than wit or insight.
The computer animation lacks refinement. The dog's facial expressions and mouth movements can be stilted.
Outside the main dogs, characters lack dimension. Will Forte's villainous owner Doug is a flat stereotype.
It adheres too closely to standard talking animal movie formulas without enough inventiveness. The story and themes cover familiar ground.
Strays aims for humor with heart but doesn't fully deliver on the heartfelt side. The emotional moments feel sappy next to the crude jokes.
The raunchy content limits the audience appeal. It's too crude for families but too silly for adults seeking sophisticated comedy.