Attention Valorant players! Get ready to experience the vibes of Los Angeles in the new map called "Sunset." Riot Games unveiled this exciting addition during the VCT Champs finals.
Inspired by their own hometown, this map is all set to debut with Valorant Episode 7 Act 2. Let's dive into the details of this sunny Californian delight with a strategic twist.
California Dreaming on Sunset Map
Imagine strolling through the sunlit streets of Los Angeles, and that's the essence of the "Sunset" map. Riot Games, located in California, brings their home to life with this new battleground. However, it's not an exact replica. The map is designed to offer competitive gameplay and strategic challenges while capturing LA's essence.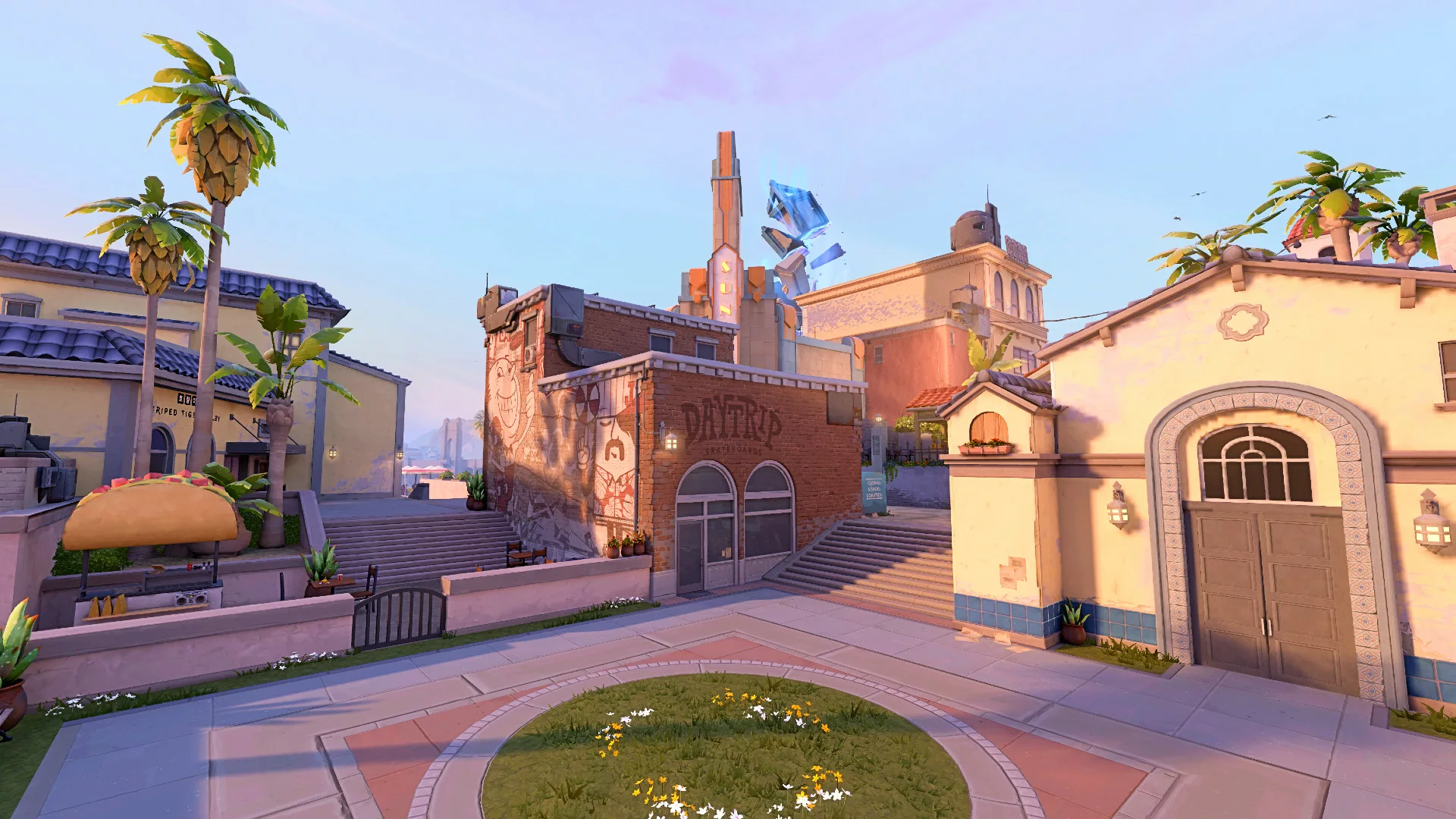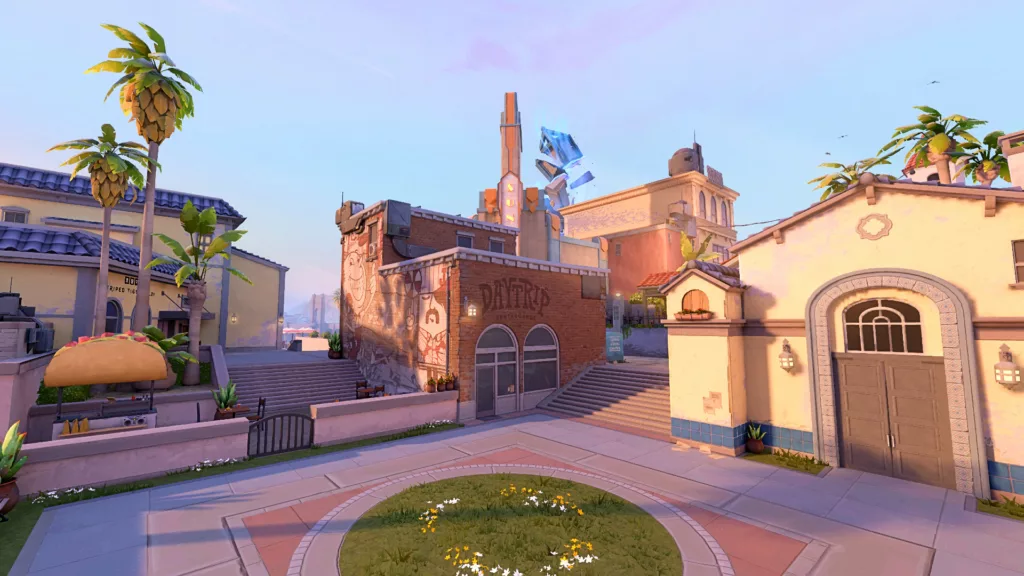 "Sunset" is a three-lane, two-site map with a central focus on mid control. As you roam through this digital LA, you'll encounter various settings, from tempting churro stalls and Vietnamese cuisine spots to auto repair shops, recreation centers, and even a bustling flea market. The map is dotted with low-rise buildings, allowing the warm sunlight to paint vibrant colors on architecture and graffiti art.
Design and Gameplay Balance
Creating the right mood was crucial for Riot Games. They aimed to reflect the pink-hued sunsets and distinct LA vibes while ensuring gameplay clarity.
The map's center, although challenging to dominate, doesn't favor either team, offering an engaging struggle for control. The emphasis on mid control encourages tactical gameplay strategies for both sides.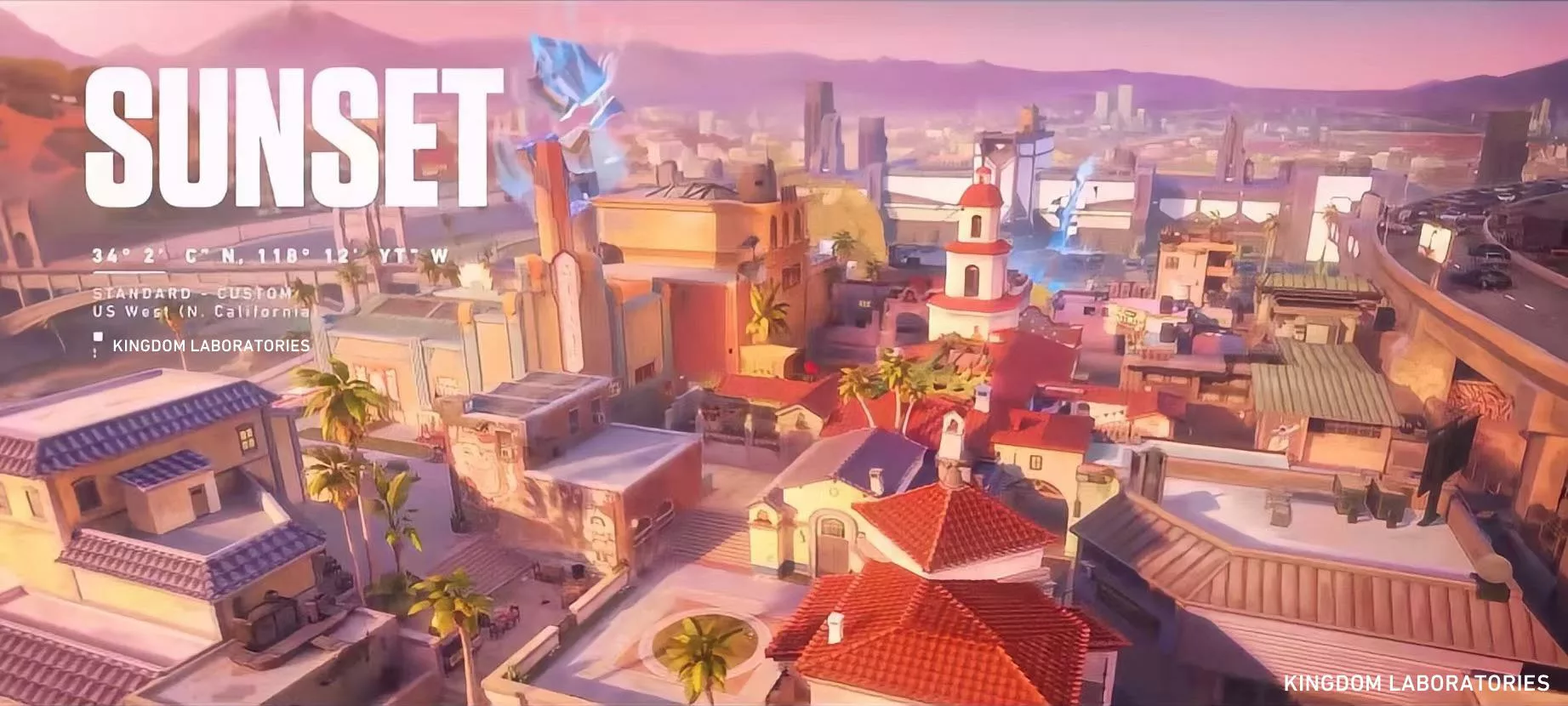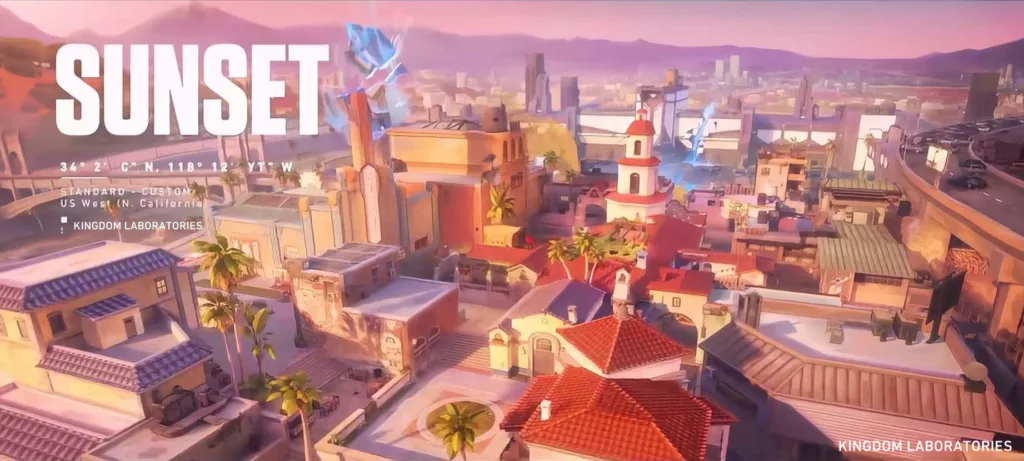 One standout feature is a large crater within the decaying highway on the map's outskirts. A pool of mesmerizing neon purple swirls below, while radiant cyan energy seeps through cracks, casting an eerie glow on abandoned vehicles.
While there was an early version with hazardous "acid pools," rest assured, those won't be in the final version, allowing you to concentrate on outplaying your rivals.
Excitement peaks as the "Sunset" map and Valorant Episode 7 Act 2 are set to drop on Tuesday, August 29, 2023. Get ready to explore this vibrant battleground, where California dreams meet competitive intensity.
Looking for a chaotic multiplayer game to enjoy with friends? Don't miss our comprehensive review of Moving Out 2, where friendships are tested in a whirlwind of furniture-flinging action!