Step into the cosmos with Everspace 2, a remarkable sci-fi odyssey that transcends star systems. At the helm of Adam, a former military clone pilot in search of his niche amidst a perilous universe, you're poised to traverse over 100 meticulously designed locales.
Navigate through the galaxy aboard nine distinct ship types, each offering unique classes and capabilities. The universe itself unfurls in a vibrant tapestry of Outlaw hideouts, extraterrestrial lifeforms, ancient remnants, desolate starbases, and a plethora of enigmatic surprises waiting to be unearthed.
In Everspace 2, gameplay takes center stage, especially within its sprawling main storyline and abundant side areas. With the potential to invest more than a hundred hours unearthing concealed enigmas, the game's pivotal aspect lies in capturing the essence of spaceflight.
This endeavor, pursued diligently over six years of development, is crucial to ensuring a seamless experience—whether it's maneuvering through confined spaces within derelict space stations, evading Outlaw ship assaults amidst asteroid belts, or deftly navigating a developing planet's active mining equipment.
A Symphony of Immersion
The creators of Everspace 2 have meticulously embraced the principle that hands are conduits to the mind—a direct line where sensory feedback orchestrates player engagement. When embroiled in high-octane dogfights against marauding Outlaw vessels, drones, and extraterrestrial patrols, players must feel their ship's responsiveness as an extension of their own selves to endure the onslaught.
Leveraging the capabilities of the DualSense wireless controller, the game's designers empower PlayStation enthusiasts with unparalleled methods to plunge deeper into the adrenaline-pumping combat encounters.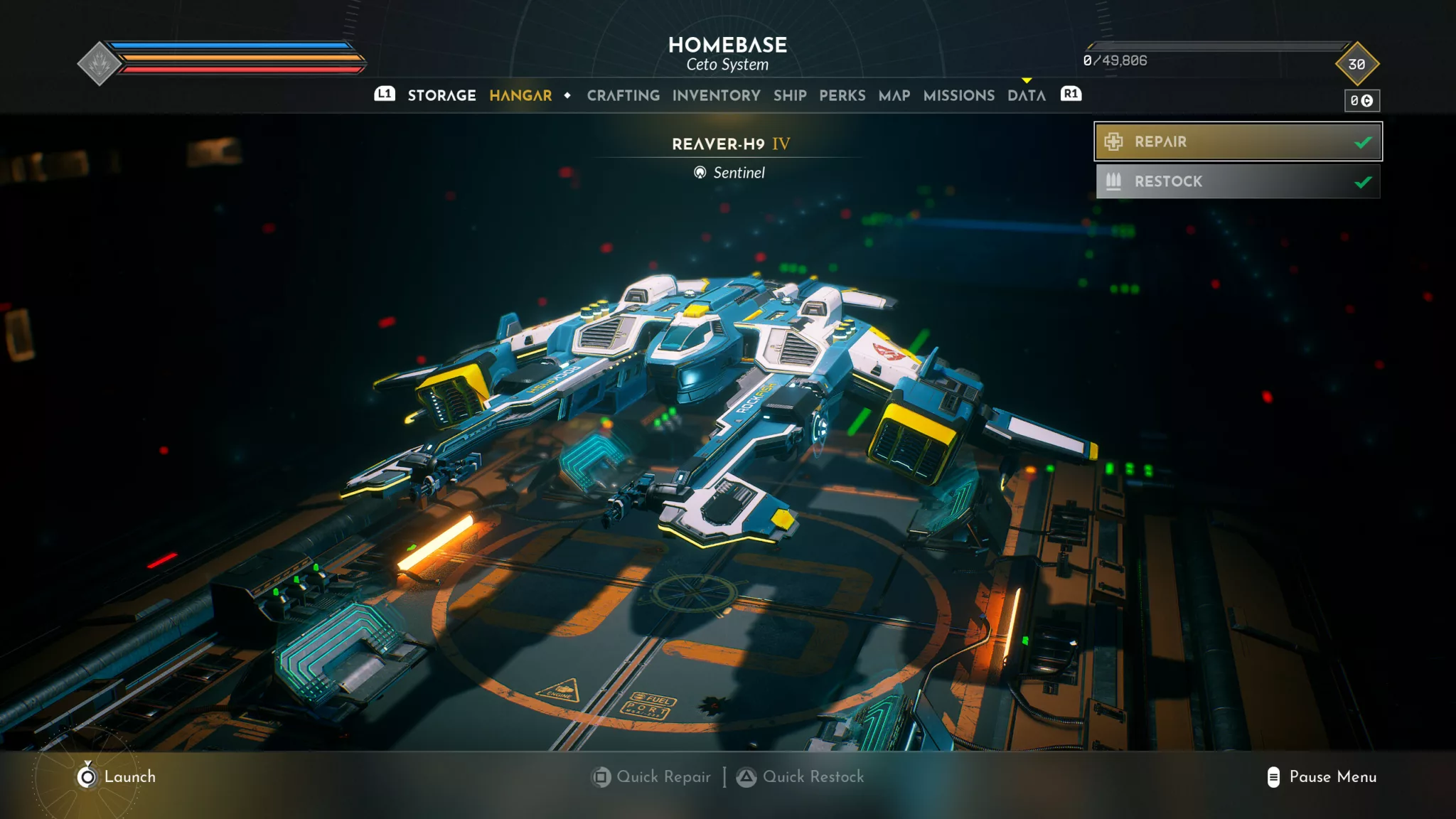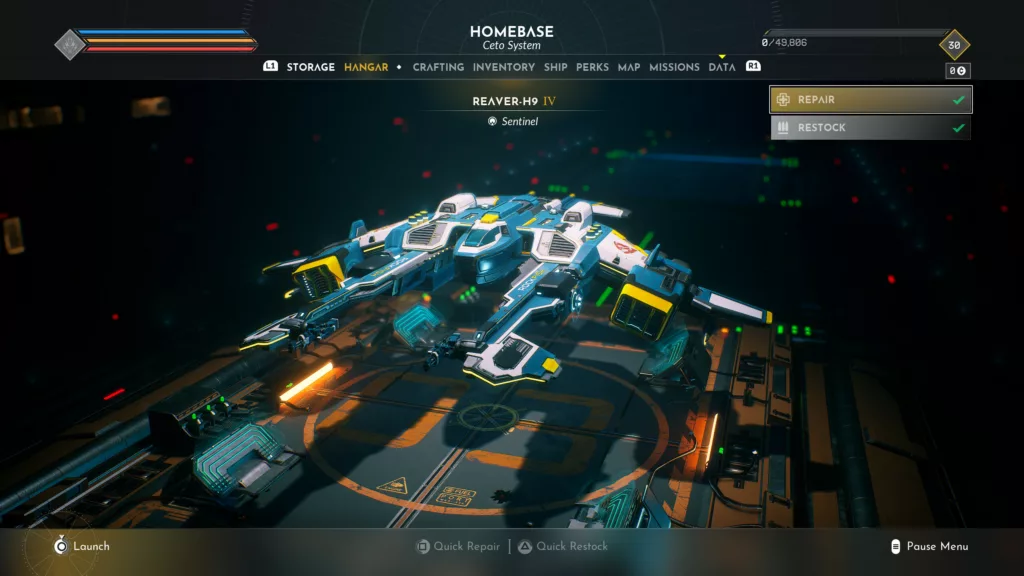 Sculpting DualSense Immersion
Crafting Everspace 2 with the DualSense controller's features in mind, the aim is clear: maximize communication between the game and its player. Haptic feedback and speaker cues provide instantaneous reactions upon device and consumable activations. The controller's speaker offers real-time notifications while cycling between primary and secondary armaments, enabling players to swiftly respond to incoming threats like missiles.
In the heat of a space battle, nothing surpasses the urgency of energy conservation—a momentary lapse could prove catastrophic. With the DualSense controller, vital weapon and boost depletion updates are conveyed through force feedback on the triggers, accompanied by audible depletion signals from the controller speakers. This information is paramount, especially during intense firefights.
The thin line between evading a sniper drone's projectile and falling prey to it underscores the value of split-second decisions. The adaptive trigger-based boosting mechanism grants players heightened control over velocity adjustments, enabling swift dodges and precise maneuvers. The thrill of executing a swift evasion, followed by obliterating adversaries with a burst of autocannon fire, is truly unparalleled.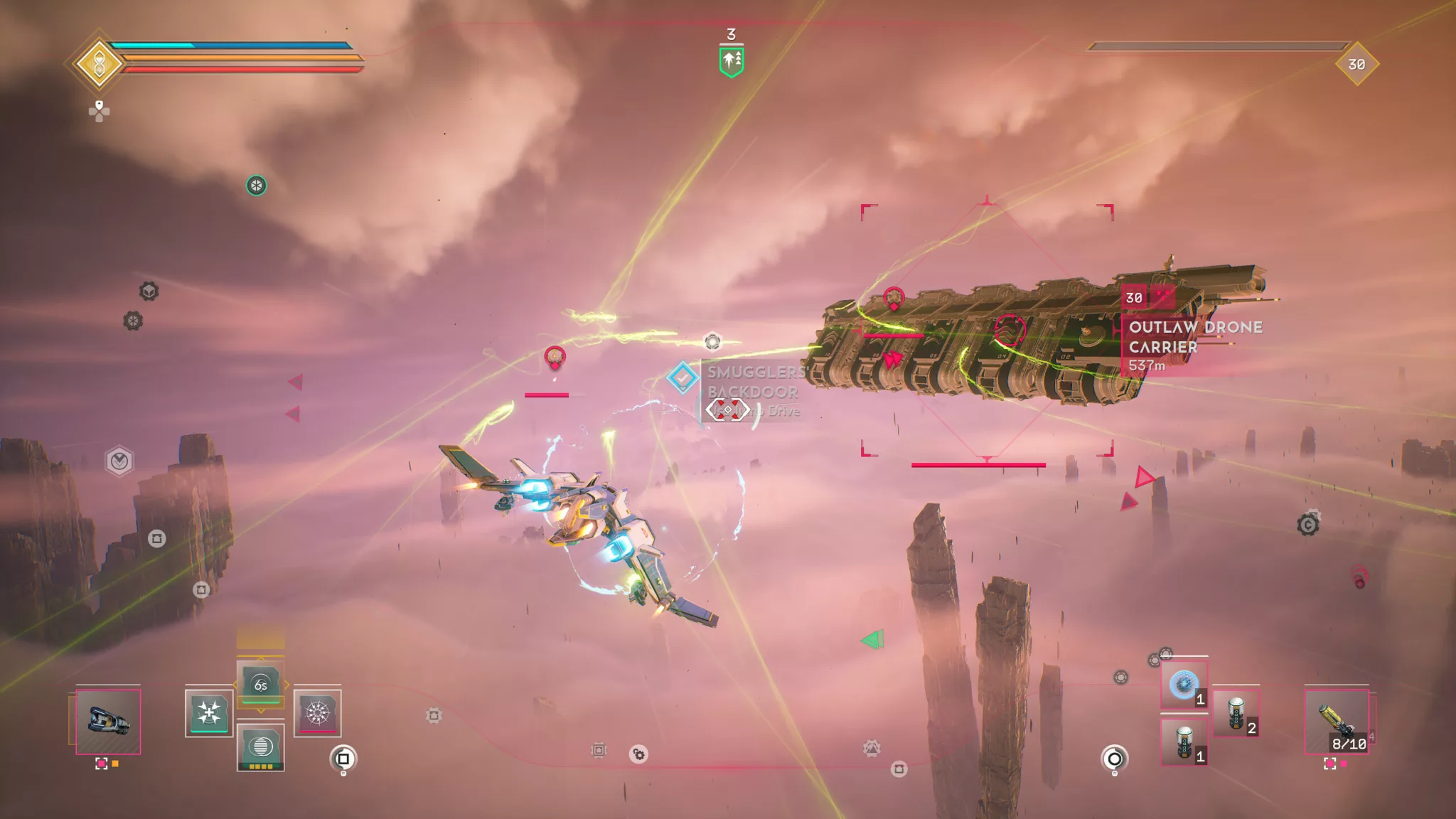 Variety of Ships, Array of Styles
Everspace 2 furnishes pilots with a spectrum of nine ship types available for acquisition from in-game dealers. Each vessel offers a distinctive play style and ultimate ability. The nimble Interceptor caters to enthusiasts of agility, while the resilient Gunship is a haven for those who seek resilience and firepower. The satisfaction of wielding each ship's ultimate ability is further amplified through DualSense controller feedback and trigger sounds.
On August 15th, PlayStation 5 aficionados can delve into Everspace 2's universe, set to unfold at a seamless 60 frames per second. With companions to encounter, boundless destinations to explore, and a spectrum of customization avenues to unlock, the 30-hour narrative campaign promises an enthralling journey that spans the cosmos.
Dive into the Magic! Curious about Cococucumber's latest release and its whimsical narrative? Take a journey with us as we unravel the world of "Ravenlok" in our comprehensive review. Read our Ravenlok Review here.