It's quite a challenge to overlook the creations of the Cococucumber team, even amidst the abundant array of chic indie games that continue to proliferate in the market on a regular basis. Cococucumber's unique adoption of the voxel style sets their games apart, creating an indelible aesthetic hallmark that has almost become synonymous with their brand.
The review of their latest release, "Ravenlok," is eagerly anticipated, as it is expected to encapsulate the zenith of their self-styled "voxel trilogy." In several aspects, the team has indeed hit their mark, though some might argue that further advancements in the structure and gameplay mechanics could have been achieved to match the game's impressive aesthetics and captivating atmosphere.
The Cococucumber team's intent was crystal clear – they aspired to craft an interactive narrative that echoes the whimsical intrigue of "Alice in Wonderland", amalgamating it with undertones of Gothic, classic teenage film tropes, and elements drawn from 80s culture, which has now become a recurring motif in their game designs. This much was already discernible in the preview of "Ravenlok."
From this perspective, one must acknowledge their success. The game does indeed immerse the player in a peculiar, fantastical narrative meticulously structured around traditional fairy tale elements, deeply rooted in Propp's morphology. Moreover, it impressively pairs these elements with an engaging action-adventure experience that artfully blends action sequences and puzzle-solving.
That being said, these core elements can often feel somewhat watered down due to a number of peripheral missions and a challenge level that could arguably have been amped up. Keep an eye out for our comprehensive review of "Ravenlok" if you're curious about whether this distinct game is worth adding to your gaming repertoire.
Embracing Change: A Journey Begins
The storyline is intentionally straightforward, adhering to the conventional framework of a fairy tale. Our protagonist is Ravenlok, a young girl adorned with raven-dark hair who recently moved to a rustic family home in the country at her parents' urging. Ravenlok is less than enthusiastic about this transition, and her reluctance highlights the age-old narrative of a teenager taken from a familiar environment and thrust into a new one that demands adaptation and exploration. This experience incites the more adventurous and rebellious sides of her personality.
The game glosses over this adjustment phase. It doesn't delve deeply into dialogues and introspection, opting instead to stage interactions reminiscent of those in a children's picture book. Despite this brevity, an underlying allegory is discernible, hinting at deeper themes and concepts beneath the simple surface.
Stepping Through the Looking Glass: A Wonderland Awaits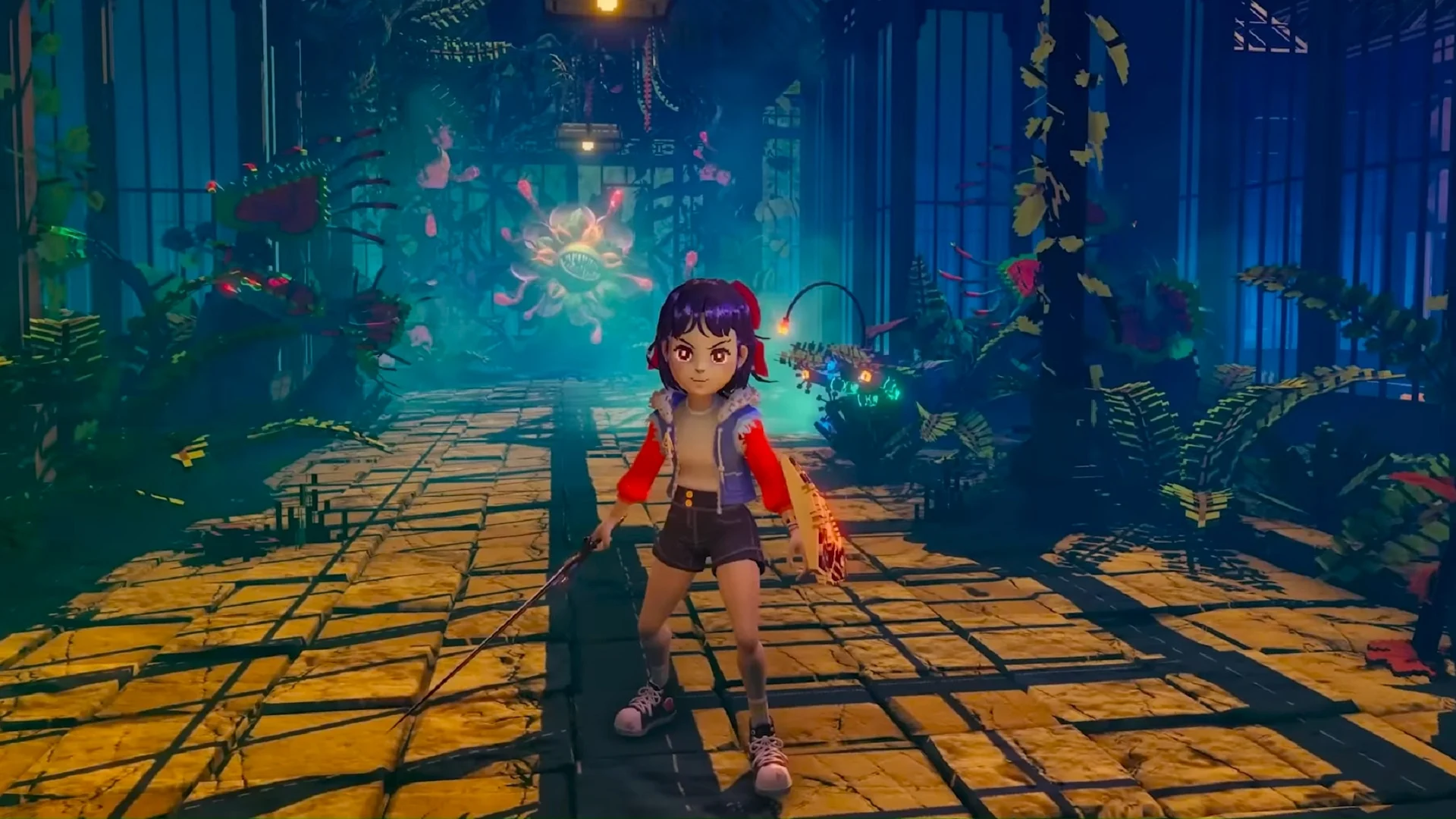 The game is unmistakably influenced by the writings of Lewis Carroll, a feature that adds a layer of intrigue and depth to the narrative. Ravenlok, like Alice, steps through a looking glass into a magnificent world. This new realm teems with odd talking creatures and showcases breathtaking landscapes. However, this idyllic world is overshadowed by the ominous presence of an evil queen whose reign has upset the peace and tranquility of the realm.
Rising to the Challenge: A Heroine Emerges
In alignment with an ancient prophecy that speaks of a black-haired savior, Ravenlok bravely embraces her destiny. Eager to liberate this beautiful world from the wicked queen's grip, she embarks on a mission. But to accomplish this, she must first collect three emblems necessary to open the castle gates. Each emblem is linked to a series of tasks and challenges that she must overcome.
The structure of the narrative is basic, a deliberate choice that allows it to faithfully adhere to the structural norms of a fairy tale, featuring an initial situation, complication, development, and resolution, much like Propp's narrative theory. This simplicity is part of its charm and allure. What truly sets the game apart, however, is the stunning visual representation of Ravenlok's world. It successfully immerses us into a diverse, fantastical landscape, whisking us away on an unforgettable journey.
Engaging in the Action: Classic Yet Simplified Gameplay
Ravenlok's gameplay tends to rely on traditional models without introducing substantial novel elements. The game brings to life an action-adventure genre that pays homage to classics like Zelda, interspersed with elements of action RPGs. However, it maintains a light, almost minimalist, approach to these features.
The level of challenge it offers is indeed quite gentle. Even though there are some impressive boss battles, the game keeps the difficulty level decidedly low. This seems to suggest that the game targets a younger audience, a supposition reinforced by the chosen narrative style. Nonetheless, the game remains versatile and appropriate for a wide range of age groups.
Discovering and Conquering: An Explorer's World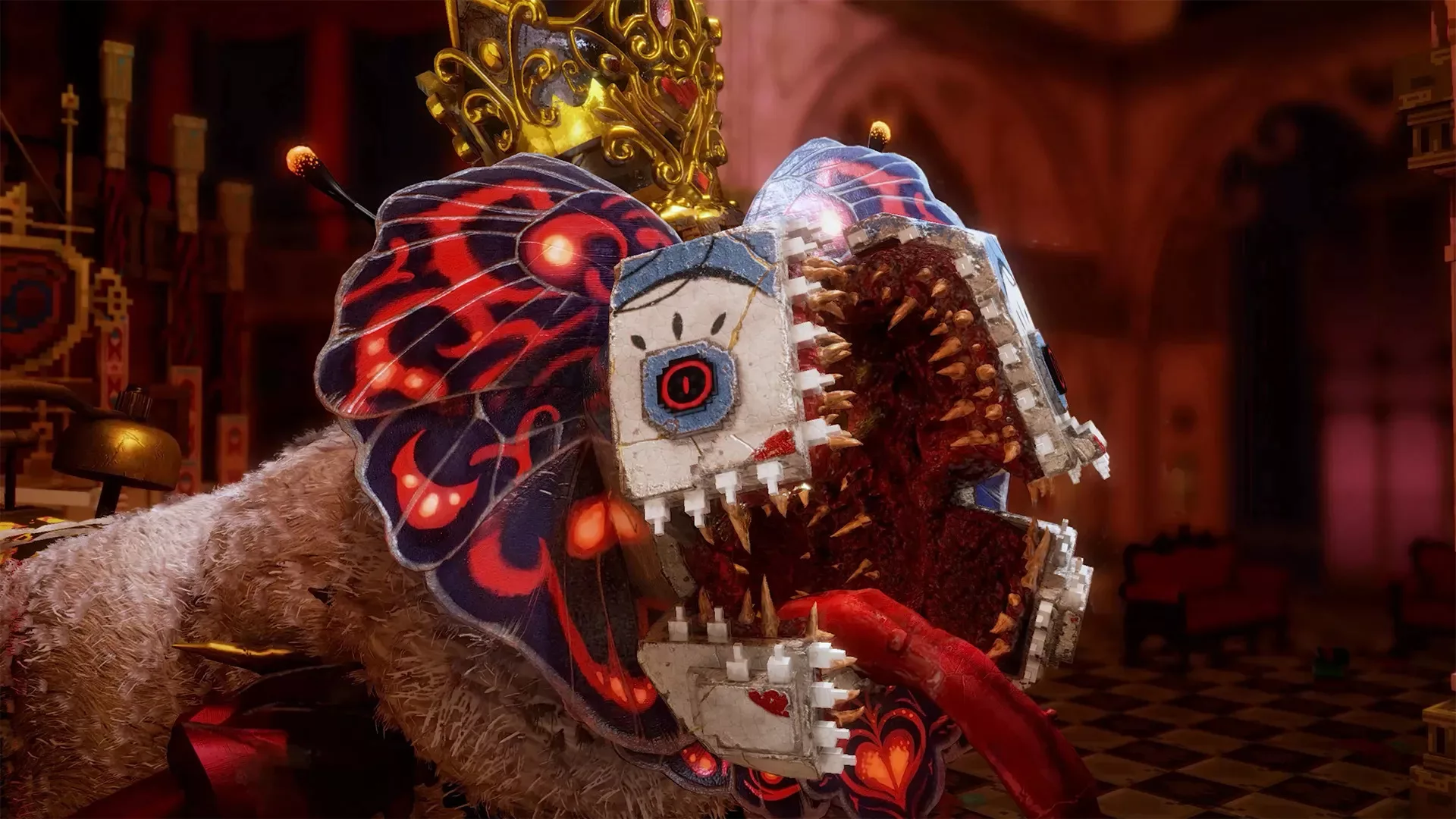 From a slightly elevated third-person perspective, players find themselves navigating stunning landscapes. Defeating various adversaries with a sword and special techniques that are progressively unlocked as the game progresses, all without much effort. The gameplay respects traditional cooldowns associated with such techniques.
With dodge and shield mechanics, the combat system, although not profoundly complex, still manages to offer moments of satisfaction, especially during boss fights.
Solving Puzzles and Completing Quests: More than a Fighter's Journey
A significant portion of the gameplay revolves around solving puzzles and completing numerous quests triggered by interactions with characters inhabiting this peculiar realm. The game offers some puzzles that require a bit of focus, primarily to connect clues dispersed across the eclectic settings that players explore. However, most quests primarily entail classic "fetch" missions, involving the collection and delivery of items to various Non-Player Characters (NPCs).
Consistent with the overall light-hearted approach to gameplay, the RPG elements present are few and uncomplicated. They essentially revolve around level progression that follows a simple incremental logic. Levelling up involves manually investing experience points at a "bank" designed to enhance the protagonist's attributes, a task that adds an extra layer of engagement to this fairy-tale inspired adventure.
Unveiling a Unique Universe: The Aesthetic Appeal of Voxels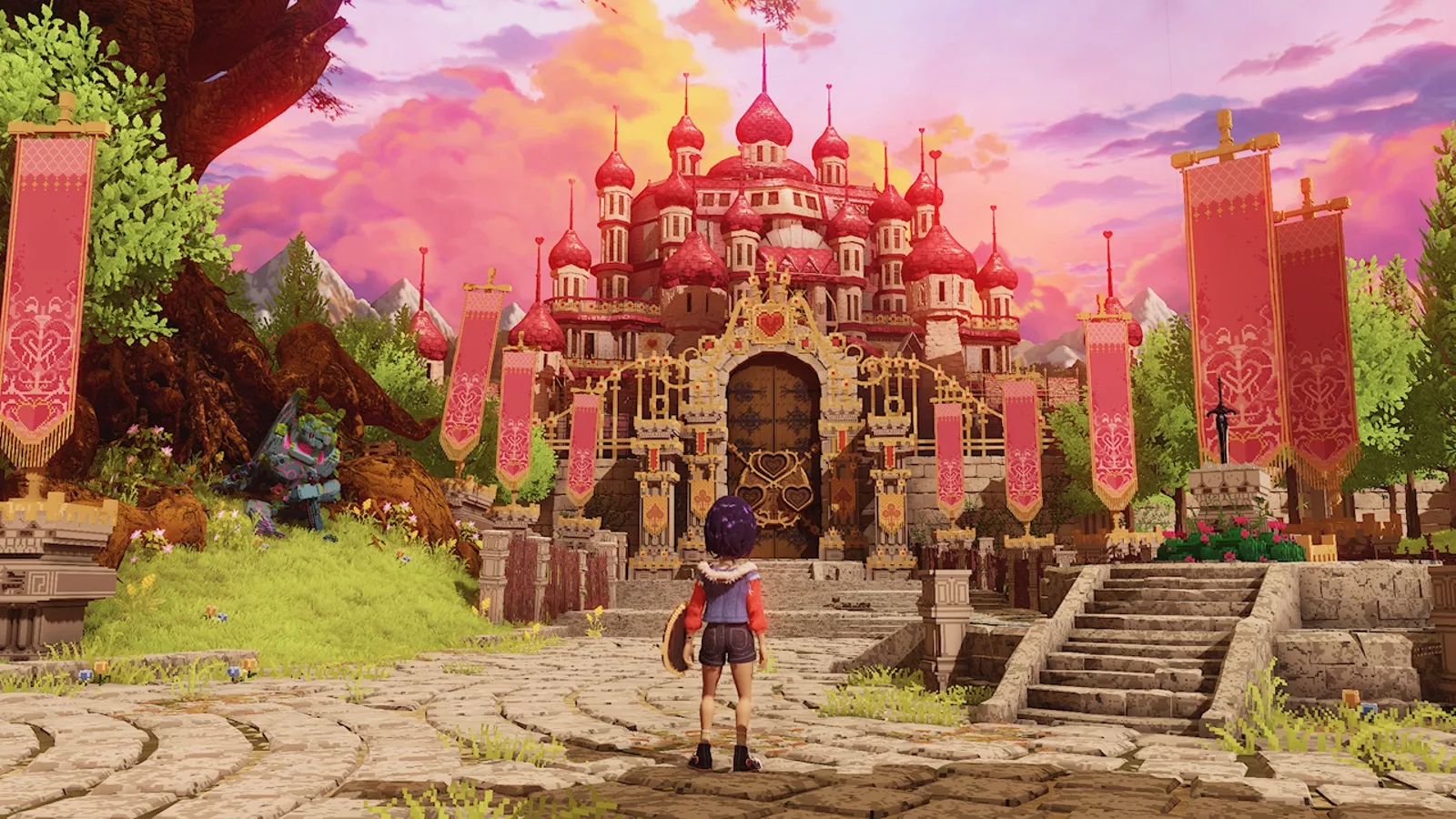 Ravenlok's most compelling attribute lies in its unique aesthetic appeal, which is largely drawn from a voxel-based graphic style. This distinct look has become a trademark of the Cococucumber team, so much so that it informs the concept of a "voxel trilogy". This trilogy, which includes the titles Riverbond, Echo Generation, and Ravenlok, showcases a stylistic choice that evidently plays a pivotal role in the game's design.
In the case of Ravenlok, the game successfully achieves its objective of creating a fantastical, stunning world that truly delights the senses. Players find themselves yearning to keep exploring new landscapes amidst the continuous shifts in settings and atmospheres. The developers have demonstrated remarkable skill in managing voxel graphics, blending them with more intricate 3D structures and models to present softer, more refined shapes and surfaces while preserving the signature angularity of voxel stylization.
Exploring from Different Angles: Framing the Adventure
Despite the view being only partially modifiable, it effectively showcases a substantial portion of the scenario. This contributes to the game's "expository clarity," which is a hallmark of its overall simplicity. The game's desire to immerse the player in its unique fairy-tale ambiance is apparent in the numerous instances where Ravenlok pauses at panoramic vantage points. These offer wider views of this quirky wonderland, allowing players to fully appreciate the crafted environments.
Immersion through Sound: An Orchestral Companion
Adding to the game's immersive qualities is the orchestral musical accompaniment. Though it tends to be somewhat repetitive, the music perfectly complements the general atmosphere. It serves as an apt soundtrack for the adventures and explorations that unfold in this unique voxel wonderland. The music enhances the players' emotional connection to the game, rounding off an experience that is visually stunning and engagingly simple.
The Review
Ravenlok
"Ravenlok," developed by the Cococucumber team, is an engaging game that shines in its unique aesthetic, narrative, and atmospheric depth. While the gameplay can sometimes feel simplified, its charm lies in the voxel-style visual feast and immersive sound design that perfectly complements the fairytale-like adventure. Players will appreciate the gentle challenge level, making it suitable for a broad range of ages. Despite room for further advancements in structure and gameplay mechanics, the game's impressive narrative, mesmerizing universe, and simple but captivating mechanics make it a noteworthy addition to any gaming collection. A standout title in Cococucumber's voxel trilogy, "Ravenlok" offers an unforgettable journey into a fantastical world, combining classic gameplay elements with a modern, voxel-based aesthetic.
PROS
The game's stunning voxel-based graphics create a visually captivating and distinct world.
The game's narrative draws inspiration from classic fairy tales and incorporates elements of "Alice in Wonderland," providing a whimsical and intriguing storyline.
The game successfully immerses players in a peculiar and fantastical world, with beautifully crafted environments and panoramic vantage points.
The game combines action sequences and puzzle-solving, offering an engaging gameplay experience that pays homage to classic action-adventure games like Zelda.
The game's light-hearted approach and gentle difficulty level make it suitable for a wide range of players, including younger audiences.
CONS
The game relies on traditional gameplay models without introducing significant novel elements, which may be considered lacking in depth or complexity.
The overall difficulty level of the game is low, potentially leading to a less challenging experience for players seeking a more demanding gameplay experience.
Many quests primarily involve classic "fetch" missions, which may feel repetitive and lack variety in gameplay mechanics.
The RPG elements in the game are few and uncomplicated, primarily focusing on simple level progression and attribute enhancement.
The orchestral musical accompaniment, while suitable for the atmosphere, can become repetitive over time, potentially diminishing the overall impact of the soundtrack.