As the highly anticipated RPGs of 2023 keep making their way to players, it's almost time to prepare for the grand launch of 'Starfield.' Bethesda, the game's developer, has shared the official launch details today, ensuring that everyone is aware of when exactly this space-themed game will be available. Depending on whether you're an early access premium edition purchaser, the release date could be either September 1 or September 6.
Different Interpretations of "Early Access"
Similar to recent trends in the gaming industry, 'Starfield' introduces a twist to the concept of "early access," and as a result, the definition of the "launch date" is also being blurred. Bethesda's release times infographic aims to bring clarity to the situation.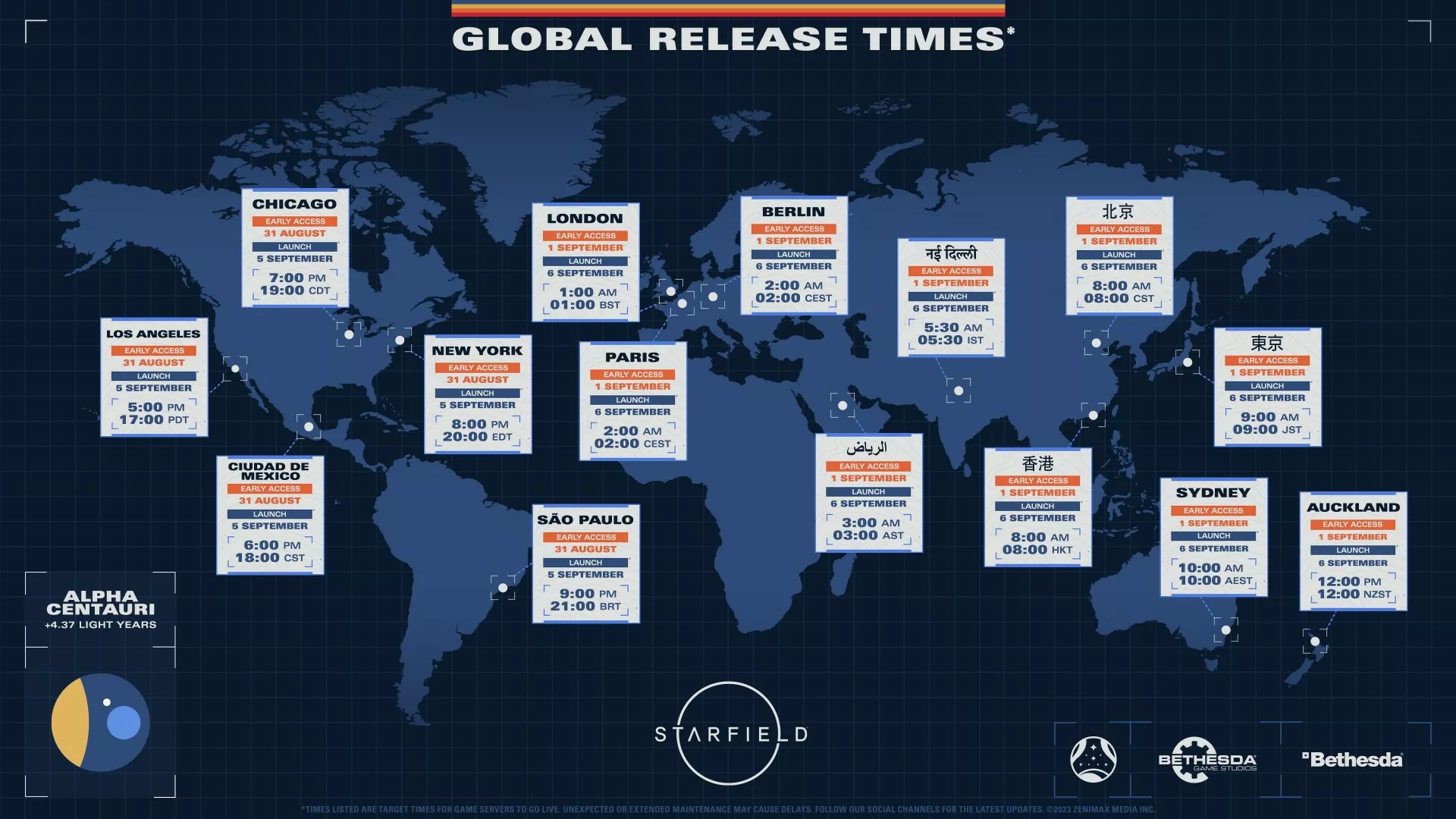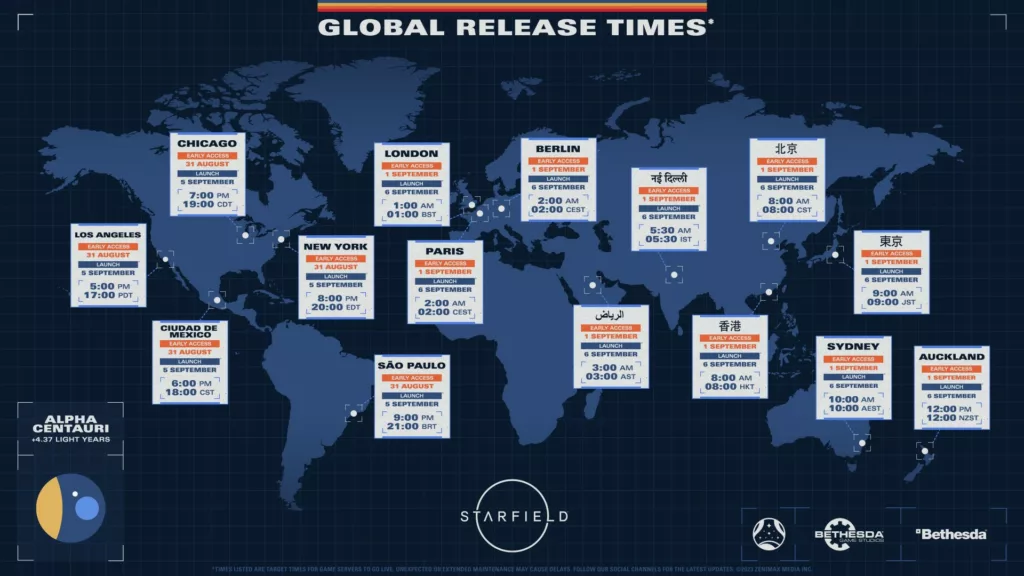 For those who have purchased the Premium Edition or a higher version, 'Starfield' will launch on September 1 (August 31 for players in the Americas).
However, if you have acquired the standard edition or are playing through Game Pass, the launch date shifts to September 6 (September 5 for players in the Americas). Regardless of the edition, 'Starfield' will become playable at 5 pm PDT on the respective dates. This corresponds to 1 am BST and 10 am AEST.
Clearing Up Constellations
Bethesda has been emphasizing the official launch date as September 6. Yet, it's highly likely that September 1 will feel just as vibrant as a launch day across the internet. Brace yourselves for a surge of screenshots and live streams on that day.
When it comes to preloading the game, the process is split depending on the platform. PC players who purchased the game through the Microsoft Store can already start preloading. On Steam, preloading becomes available starting from August 30.
Maeth's Masterpiece Unveiled: Indie games are reshaping the gaming landscape. Unravel the narrative and action-packed sequences of "Sprawl" with our in-depth analysis. Explore Sprawl's Gaming Experience here.