At the highly anticipated Comic-Con San Diego event, Mortal Kombat 1 took center stage as Warner Bros. Games and NetherRealm Studios delighted fans with thrilling news. The iconic fighting game will see the addition of three new playable characters: Li Mei, Tanya, and Baraka.
These fierce warriors were showcased in a captivating trailer that also introduced the Umgadi, a group of warrior priestesses dedicated to safeguarding the royal family from the Outside World. The trailer offered a glimpse into their unique gameplay and intriguing story elements, leaving fans eager to experience their fighting prowess.
Exciting DLC Lineup Revealed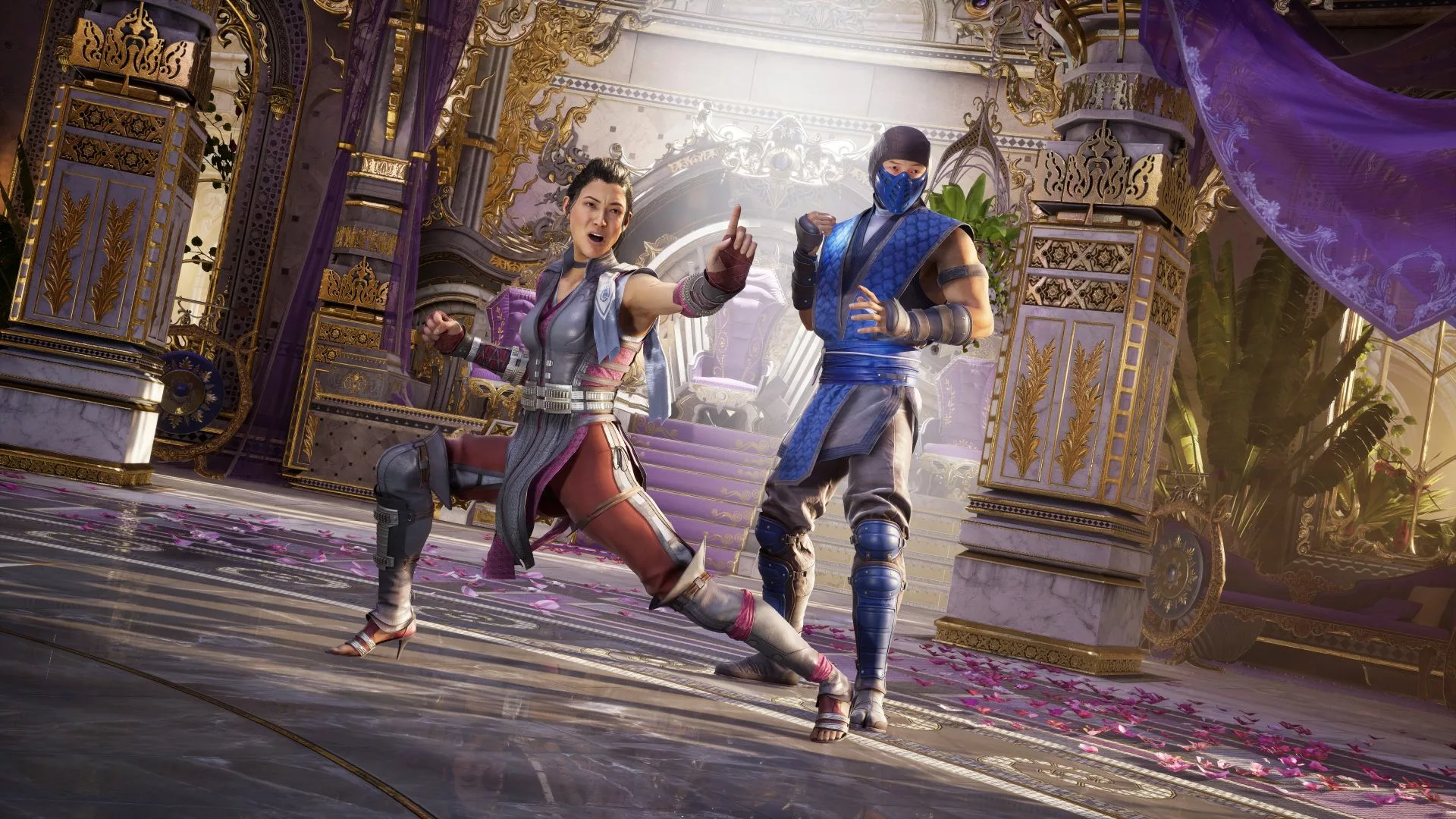 The excitement didn't stop there, as the much-anticipated Kombat Pack DLC was unveiled during the event. This downloadable content will feature six playable characters, adding depth and variety to the already impressive roster.
Among the Kombat Pack fighters, players can look forward to classic Kombatants making their return, including Quan Chi, Ermac, and Takeda Takahashi.
Additionally, three guest fighters from other universes will join the battle: Peacemaker from the Suicide Squad movie and MAX series, Omni-Man from the original comic and the Invincible animated TV series, and Homelander from the hit series The Boys, arriving in Spring 2024.
The Kombat Pack DLC boasts an impressive lineup that caters to every fan's preferences. The roster includes not only beloved classic characters but also guest fighters from different entertainment mediums.
In a nod to martial arts legend Jean-Claude Van Damme, the DLC includes a Johnny Cage skin that embodies the famous actor and martial artist's voice and appearance. Additionally, cameo fighters such as Ferra, Johnny Cage, Chameleon, Mavado, and Tremor further enhance the game's thrilling universe.
Mortal Kombat 1: A Rebirth of the Iconic Franchise
Mortal Kombat 1 marks a new era for the acclaimed Mortal Kombat franchise. This latest installment offers a fresh narrative, reimagining iconic heroes and villains like never before.
Players will delve into the Mortal Kombat Universe with a new story and an array of legendary fighters, each with their own compelling backgrounds and stories.
The game is set to launch on September 19, 2023, across various platforms, including PlayStation 5, Xbox Series X/S, Nintendo Switch, and PC (Steam and Epic Games Store).
With the announcement of the new fighters and the promising Kombat Pack DLC, excitement for Mortal Kombat 1 continues to grow.
Fans can't wait to step into the fighting arena and experience the reborn Mortal Kombat Universe, brimming with thrilling battles and captivating storytelling. The game's upcoming release promises to be a memorable and immersive experience for fans and newcomers alike.
Dive into the thrilling world of Mortal Kombat 1 with our comprehensive Mortal Kombat 1 Review. Discover how it balances tradition with innovation, from the revamped Kameo tag-team system to its stunning visuals and engaging narrative. Click here to read more!