In an exciting revelation, THQ Nordic has officially introduced Titan Quest 2, a sequel to the classic 2006 action RPG developed by Iron Lore Entertainment. Known for its captivating gameplay akin to Diablo, the original game took players on a journey across Ancient Greece, Egypt, and China to vanquish formidable mythical creatures.
This time around, the sequel is being crafted by Grimlore Games, the ingenious minds behind Spellforce III, marking it as one of THQ Nordic's premier in-house development projects. The game's focal point centers on the pursuit of Nemesis, the goddess of retribution, whose erratic behavior threatens to disrupt the Threads of Fate.
Venturing into a Mythical Realm
Powered by the impressive Unreal Engine 5, Titan Quest 2 unfolds within a meticulously designed open world that boasts a dynamic day-night cycle. Players are immersed in a universe brimming with mythological wonders and horrors.
Among the fantastical creatures that roam this landscape are the fearsome Stymphalian birds, monstrous beings renowned for their deadly beaks of bronze and sharp, metallic feathers capable of launching lethal assaults on their prey.
Titan Quest 2 faithfully brings back and expands upon the original game's Masteries system, allowing players to blend skills from any two of the eight available unlock trees. This customizable skill system empowers players to tailor their characters to their unique playstyle, fostering a sense of individuality and strategic depth.
A Fresh Perspective on Loot and Combat
In a departure from the norm, THQ Nordic is keen on revitalizing the concept of meaningful loot in the ARPG genre. Rather than a mere focus on stat comparison, Titan Quest 2 is set to deliver an engaging and gratifying loot loop.
This enhancement promises to enrich the overall experience, making each discovery of valuable loot a rewarding endeavor. Moreover, the game's combat system is designed to challenge players with intricate RPG battles that hinge on tactical choices to secure a competitive edge.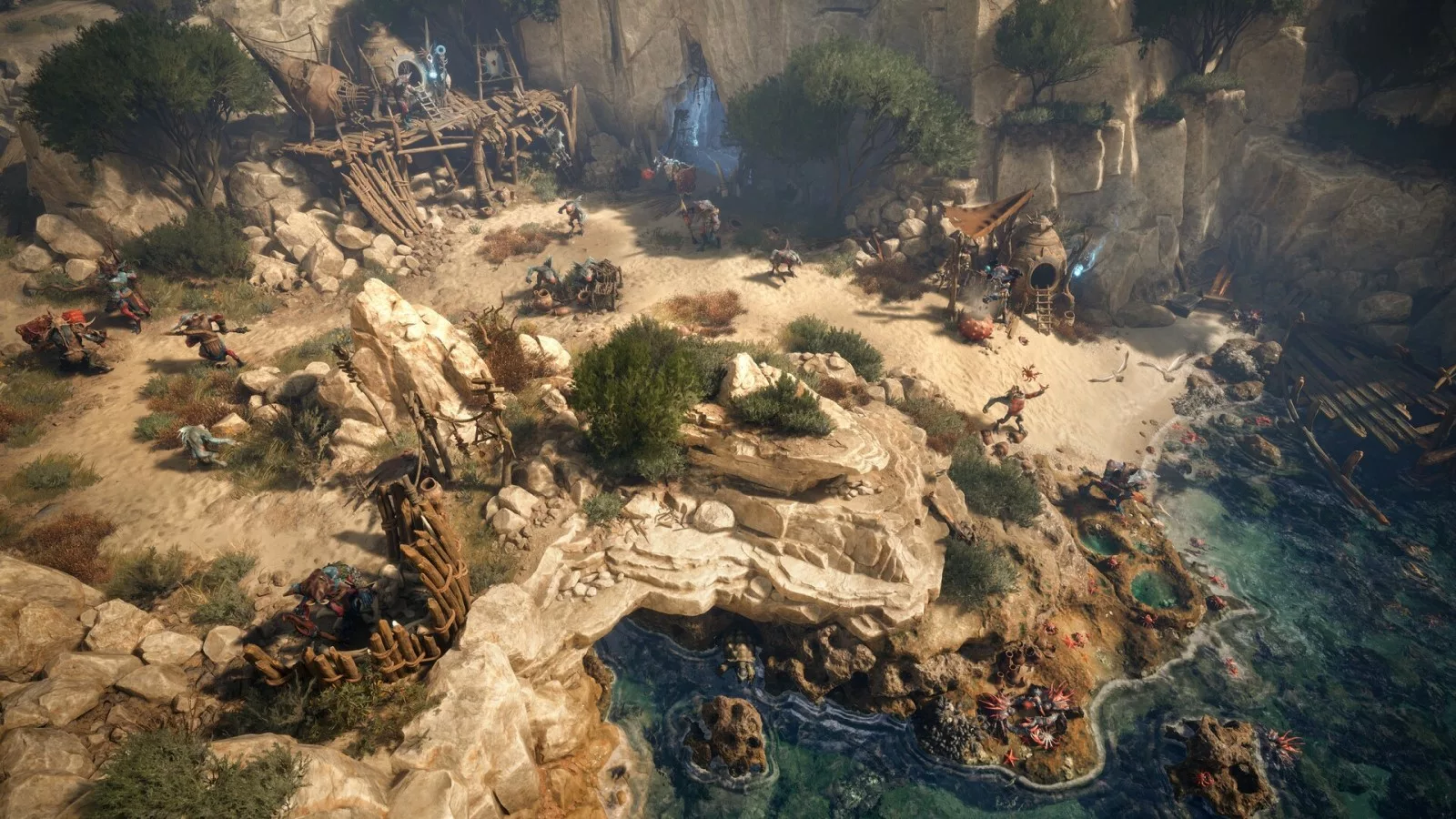 Since obtaining the intellectual property after the original THQ's closure in 2013, THQ Nordic has diligently expanded the Titan Quest universe with various expansions. This sequel arrives as a testament to their dedication to the franchise's legacy.
As the gaming community steps into the promising horizon of Titan Quest 2, it's important to reflect on the enduring allure of action RPGs. This year, with the impending release of Diablo 4, the genre seems poised for a captivating resurgence that will undoubtedly captivate fans old and new.
So, whether you're a veteran of the original game or a curious newcomer, Titan Quest 2 beckons you to embark on an epic adventure through ancient mythology, weaving together timeless tales of heroism and confrontation against mythical odds.