Ubisoft recently unveiled the eagerly awaited system requirements for the next installment in the Assassin's Creed series, Assassin's Creed Mirage. However, an initial oversight in the announcement led to the omission of crucial information regarding support for Nvidia DLSS and AMD FSR (FidelityFX Super Resolution).
Fortunately for PC gamers, a subsequent update to the post has clarified that Assassin's Creed Mirage will indeed incorporate these advanced upscaling technologies.
The original post by Ubisoft detailed the system requirements for Assassin's Creed Mirage, providing gamers with valuable insights into the hardware recommendations to ensure a smoothly optimized gaming experience.
While it included Intel's AI-powered XeSS Super Sampling, there was no mention of Nvidia DLSS or AMD FSR, which initially raised concerns among enthusiasts.
In a surprising turn of events, Ubisoft revised the post to address the omission, explicitly stating, "You'll also be able to leverage features like Intel's AI-assisted XeSS Super Sampling, Nvidia DLSS, or AMD FSR to upscale resolution while enabling hardware to pump out more frames per second." This announcement brings a sigh of relief to PC gamers who were anxious about missing out on these upscaling technologies.
Despite this welcome addition, Ubisoft did not clarify whether Assassin's Creed Mirage would feature Nvidia DLSS and AMD FSR at its launch. The initial announcement on September 19 indicated that the game would be fully optimized for Intel Arc GPUs and 13th-generation CPUs.
It remains uncertain if the game will offer full optimization on Nvidia or AMD hardware from day one, though future updates could potentially address this concern.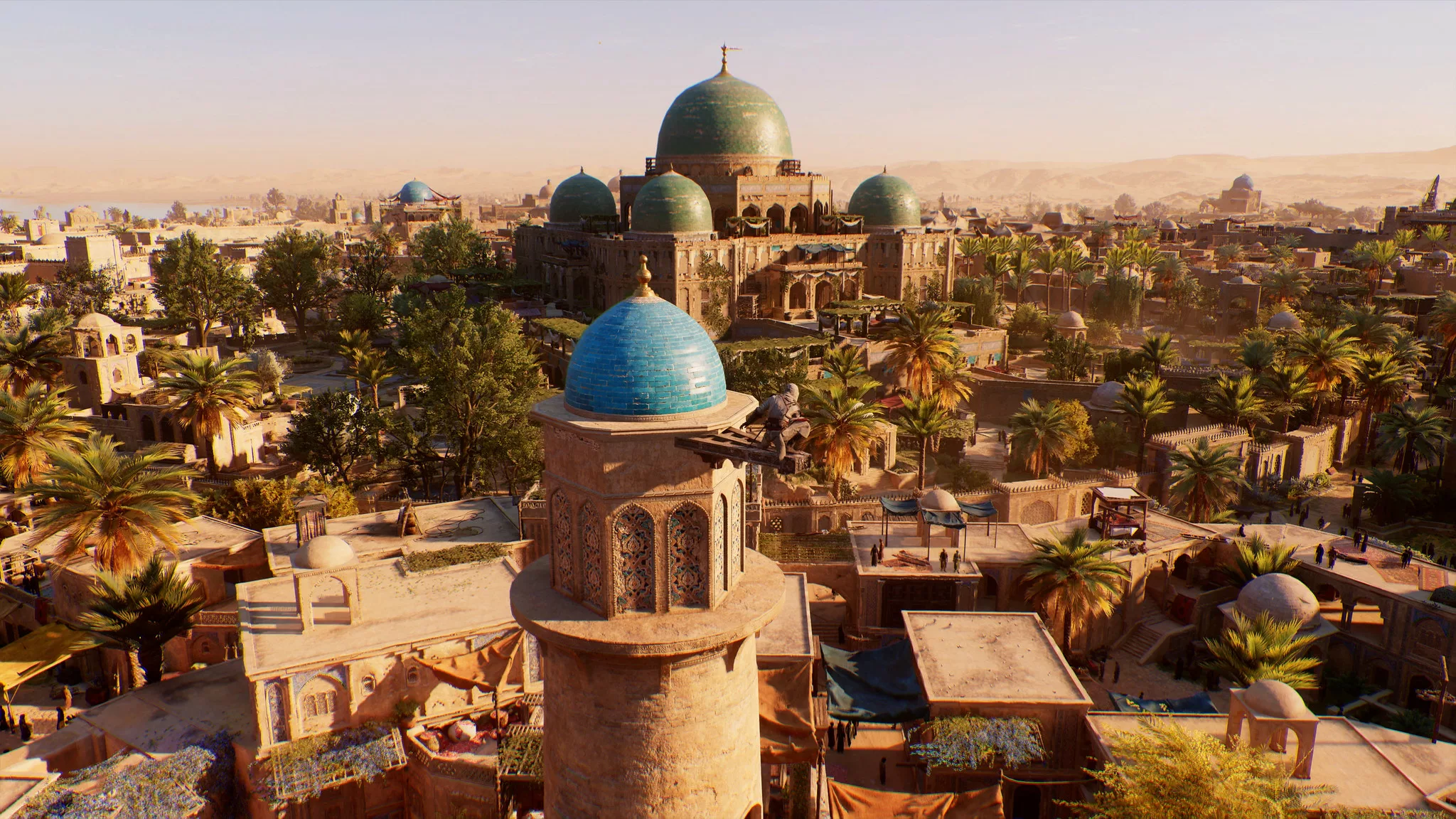 Notably, the original system requirements announcement assured gamers that even older PC configurations would be capable of running Assassin's Creed Mirage with ease.
However, the subsequent inclusion of DLSS and FSR ensures that players can enjoy a seamless experience while traversing rooftops and engaging in epic battles without the fear of frame rate drops disrupting their gameplay.