Few horror films have attained the legendary status of 1973's The Exorcist. Directed by William Friedkin and adapted from William Peter Blatty's novel, the original film became a pop culture phenomenon. Its shocking displays of demonic possession, thought-provoking religious themes, and masterful direction culminated in critical acclaim, box office success, and enduring notoriety. Nearly 50 years later, the franchise returns with a new sequel, The Exorcist: Believer. Set decades after the events of the first film, Believer aims to recapture the macabre magic that captivated audiences.
Believer centers on a widowed father, Victor (Leslie Odom Jr.), whose daughter Angela (Lidya Jewett) becomes possessed along with her friend. Desperate for help, Victor seeks out Chris MacNeil (Ellen Burstyn, reprising her iconic role) who dealt with a similar ordeal years before. With the assistance of various religious figures, the group attempts to free the girls from demonic control through an unconventional exorcism. Directed by David Gordon Green, known for the recent Halloween reboot trilogy, Believer blends legacy connections with modernized religious commentary and updated visual effects.
In this review, we will dive deep into The Exorcist: Believer to determine if it honors the terrifying legacy of the original while bringing something fresh to the table. Does it conjure up the same visceral dread and provocative themes that made The Exorcist an enduring masterwork? Or does it become just another limp horror sequel trading on former glory? By examining key strengths and weaknesses, we'll evaluate if this return of a horror icon delivers worthwhile scares.
Echoes of the Past
One of the major selling points of Believer is its direct connections to the esteemed original Exorcist. The most prominent link is the return of Ellen Burstyn in the role of Chris MacNeil, providing a dose of legacy star power. Now in her 90s, Burstyn's screen time is limited but impactful. Her wisdom and experience lend credibility to the supernatural threat, while alluding to unresolved trauma from her past ordeal. Her reunion scene with the demon Pazuzu channels nostalgic horror without feeling like a cheap repeat.
Beyond Burstyn's presence, Believer mirrors the original's core premise of a single father seeking salvation for his possessed daughter. This dynamic allows for poignant themes of parental fear and religious disillusionment. However, Believer handles the material with more restraint, favoring ominous dread over the original's shocking sacrilege. Moments evoking the first film's iconic vulgarity seem poised for repetition before diverging in more subdued directions. This reflects evolving cultural tolerance for graphic content in mainstream films.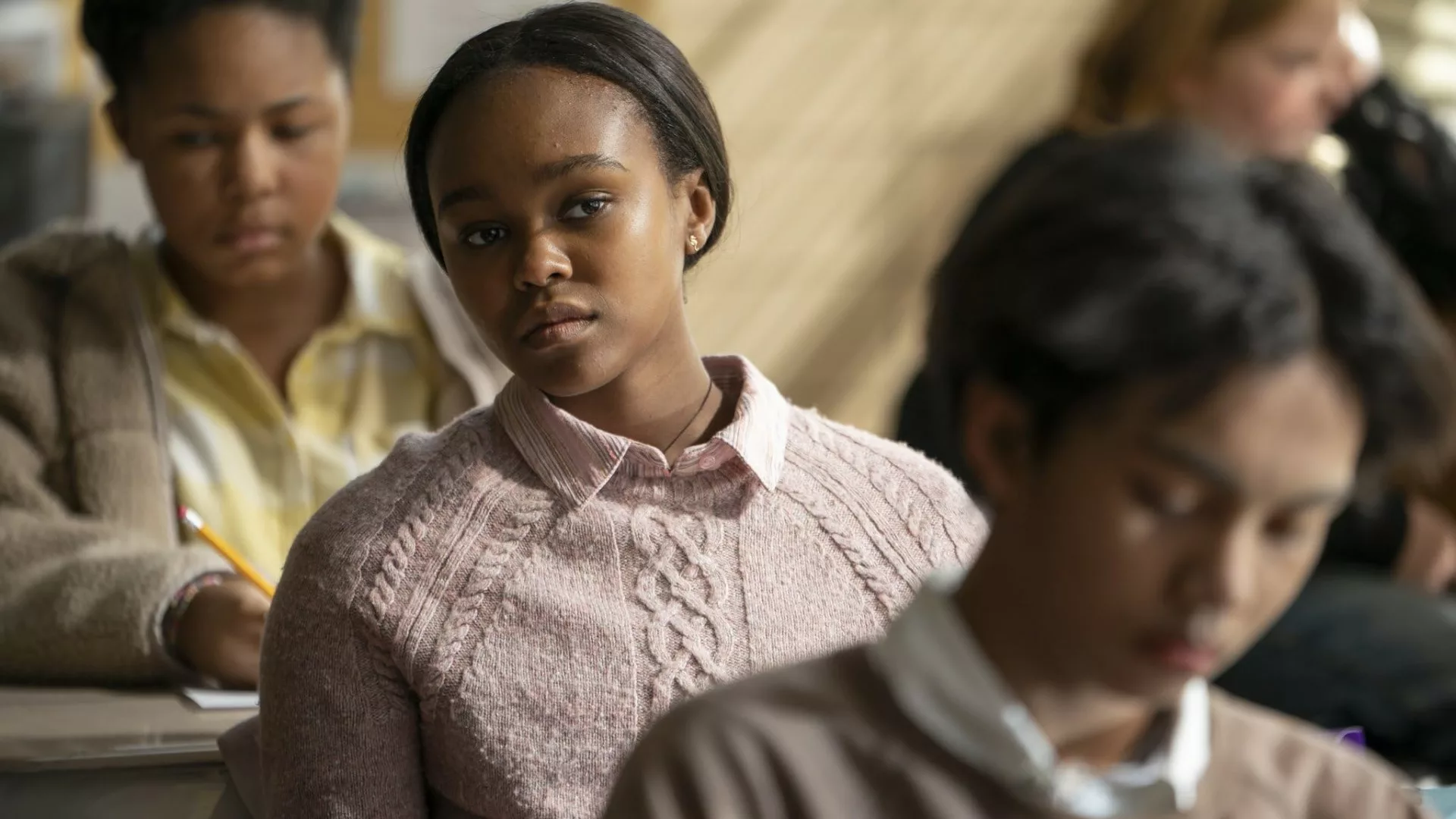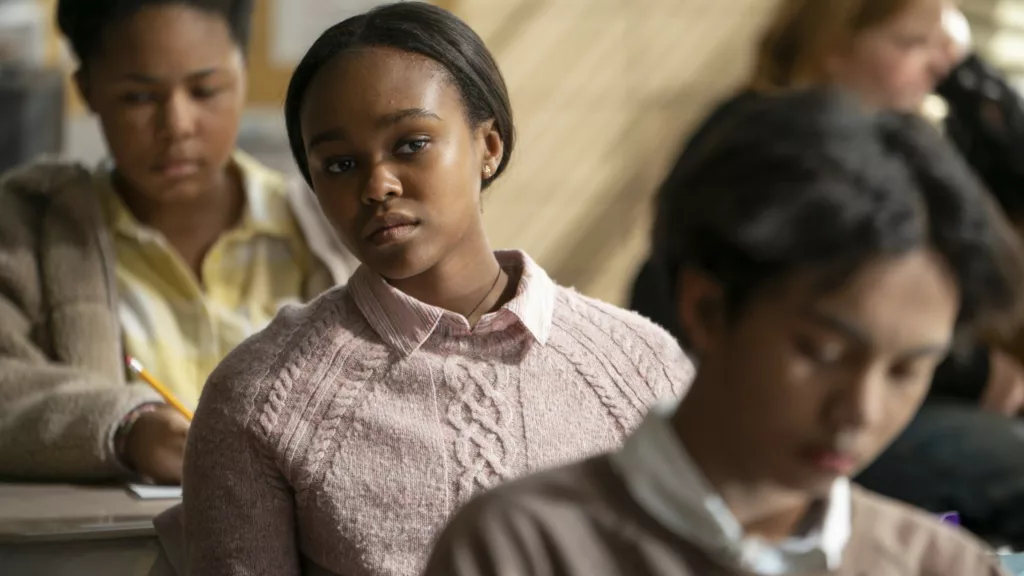 Stylistically, Believer emulates the original's grim, realistic aesthetic with a muted color palette and gritty texture. Quick cuts and jarring audio jumps amplify unease and disorientation. The quasi-documentary approach grounds the horror through handheld cinematography and natural light, much like Friedkin's provocative filmmaking. However, Believer's polished CGI and frenzied editing don't haunt quite as much as the original's crude practical effects and patient buildup. Believer follows modern conventions more suited for brief shocks than lasting nightmares.
What separates the two most is the broadened religious scope. Whereas The Exorcist focused squarely on Catholicism, Believer acknowledges numerous faiths capable of exorcism. This reflects our pluralistic society compared to the original's release amidst a Vatican II-fueled Catholic identity crisis. Yet with so many cooks in the spiritual kitchen, Believer lacks a clear religious commentary. It engages with the topic broadly but without the bite of The Exorcist's intimate Catholic drama.
Ultimately, Believer succeeds more as an homage than a standalone narrative. The remake-heavy modern horror climate breeds skepticism, and Believer doesn't fully escape the trappings of a cash-grab sequel. But by honoring the original while cautiously evolving, it finds a fair balance between replication and reinvention. Burstyn's emphatic performance helps bridge generations, accompanied by just enough familiar imagery and sounds to satisfy nostalgic cravings without excess replication. Believer shows reverence for The Exorcist legacy when it could have easily exploited it.
Examining the Battle Against Evil
One of The Exorcist's greatest impacts was its provocative exploration of spirituality through the lens of demonic possession. Believer revisits religious concepts but tailored for modern sensibilities. While not as sacrilegious as the original, it still crafts thought-provoking discourse around good versus evil.
Believer takes a more inclusive approach to faith, showcasing multiple perspectives surrounding exorcism. Catholic priests, Protestant pastors, and pagan healers all participate in the ritual, accentuating its global prevalence. This highlights the value of interfaith cooperation against darkness – a progressive notion compared to the original's singular Catholic focus. However, it also dilutes the religious commentary by generalizing it. The nuanced crisis of faith so deeply examined in The Exorcist gives way to a more vaguely spiritual battle of good against evil in Believer.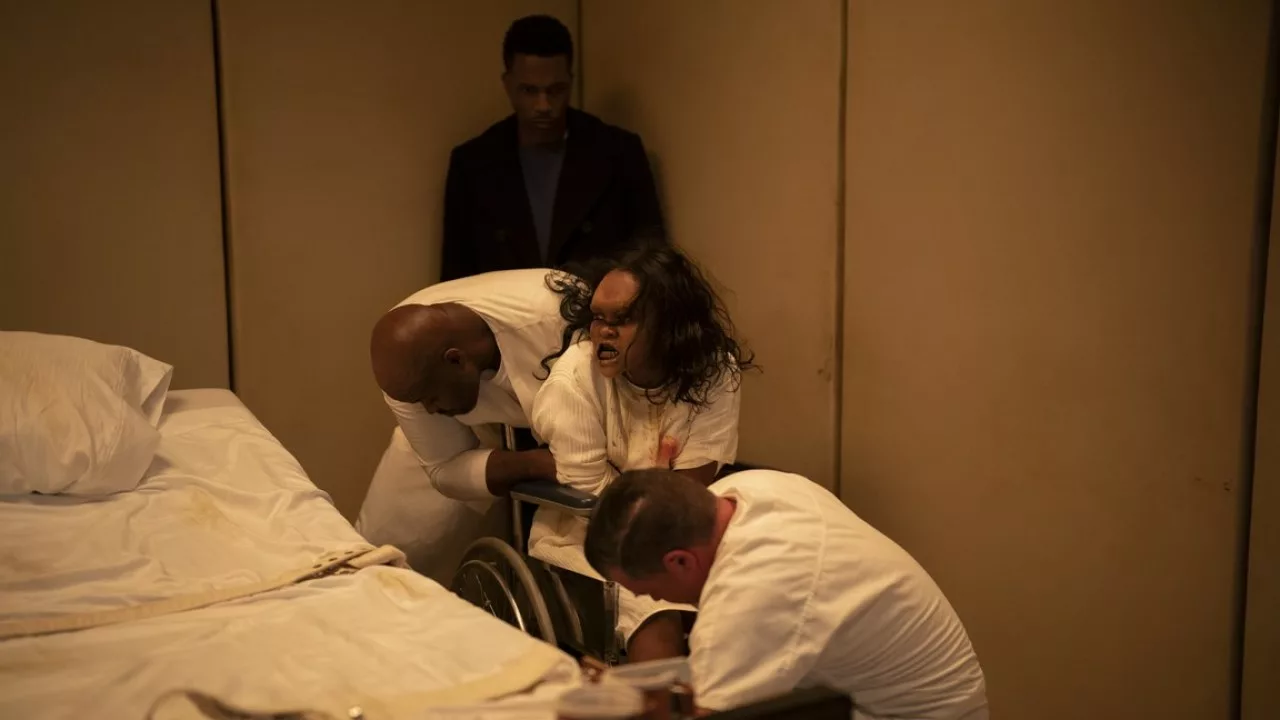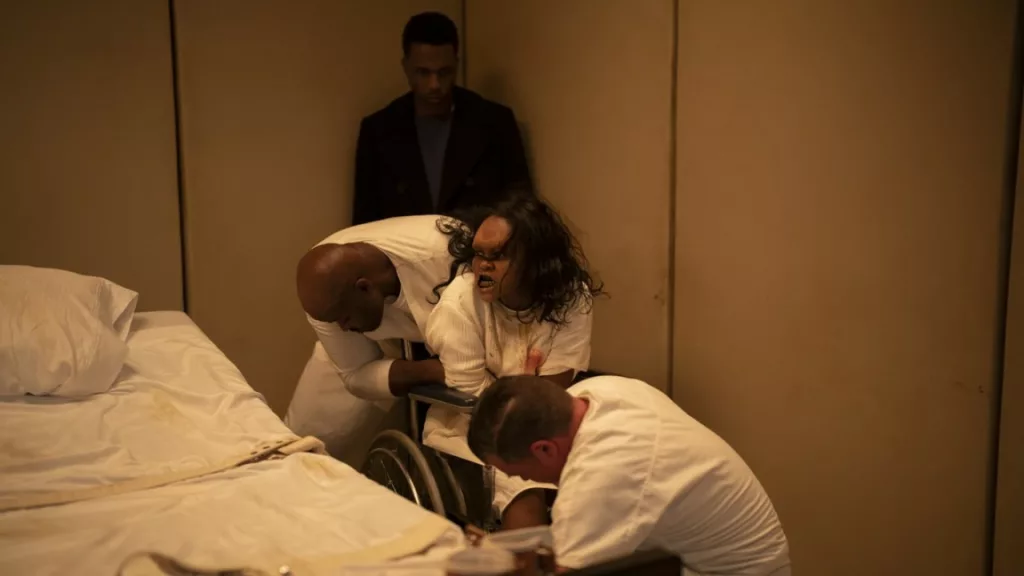 Contemporary audiences may appreciate Believer's ecumenical outlook, but it steers the narrative away from bold religious interrogation. The original's sacrilegious moments powerfully challenged both faith and comfort levels regarding the supernatural. Believer broadly equates religion with love and community rather than grappling with its institutional flaws. While perhaps more accessible, it lacks the daring insight that made The Exorcist truly transcendent.
However, Believer still depicts exorcism with chilling gravity. The ritual clashes science and spirituality, rationality and faith. The film embraces this complexity, granting credence to both medicinal and mystical methods. Believer suggests that phenomena beyond understanding have always existed, with or without religious doctrine to explain them. Yet just as the original followed ecclesiastical procedure closely, Believer finds terror in the formal rite of exorcism, regardless of denomination.
Ultimately, Believer trades controversy for optimism regarding religion. Its good-over-evil climax resembles a faith-based film more than a ruthless horror. But glimmers of profundity shine in its liberal take on overcoming darkness. Exorcism as a ritual persists because people long to confront and conquer the unknowable forces that haunt life. Faith evolves with culture, but our primal need for security and meaning endures.
Whereas The Exorcist channeled post-60s anxiety around a rapidly secularizing society, Believer reflects the modern longing for spiritual connectedness outside of organized religion. Both films provoke thought around the inexplicable mysteries of our existence. But Believer soothes where the original unsettled, replacing ominous ambiguity with hopeful clarity. This makes for a far less harrowing experience, but one that still engages the mind through pop culture allegory.
Standout Portrayals Amidst a Crowded Cast
While Believer juggles numerous characters and subplots, several portrayals help ground the sprawling narrative. Leading the film is Leslie Odom Jr. as the tormented father Victor. Odom conveys harrowing anguish as a man still paralyzed by past trauma and struggling to save his daughter. His nuanced performance provides an emotional anchor through internalized expressions.
Equally impressive are young actresses Lidya Jewett and Olivia O'Neill as the possessed girls. They contort their bodies and voices into frightening fits of demonic rage. Yet glimmers of their innocence remain visible, amplifying the tragedy of their plight. Their unsettling turns enhance the horror while eliciting empathy.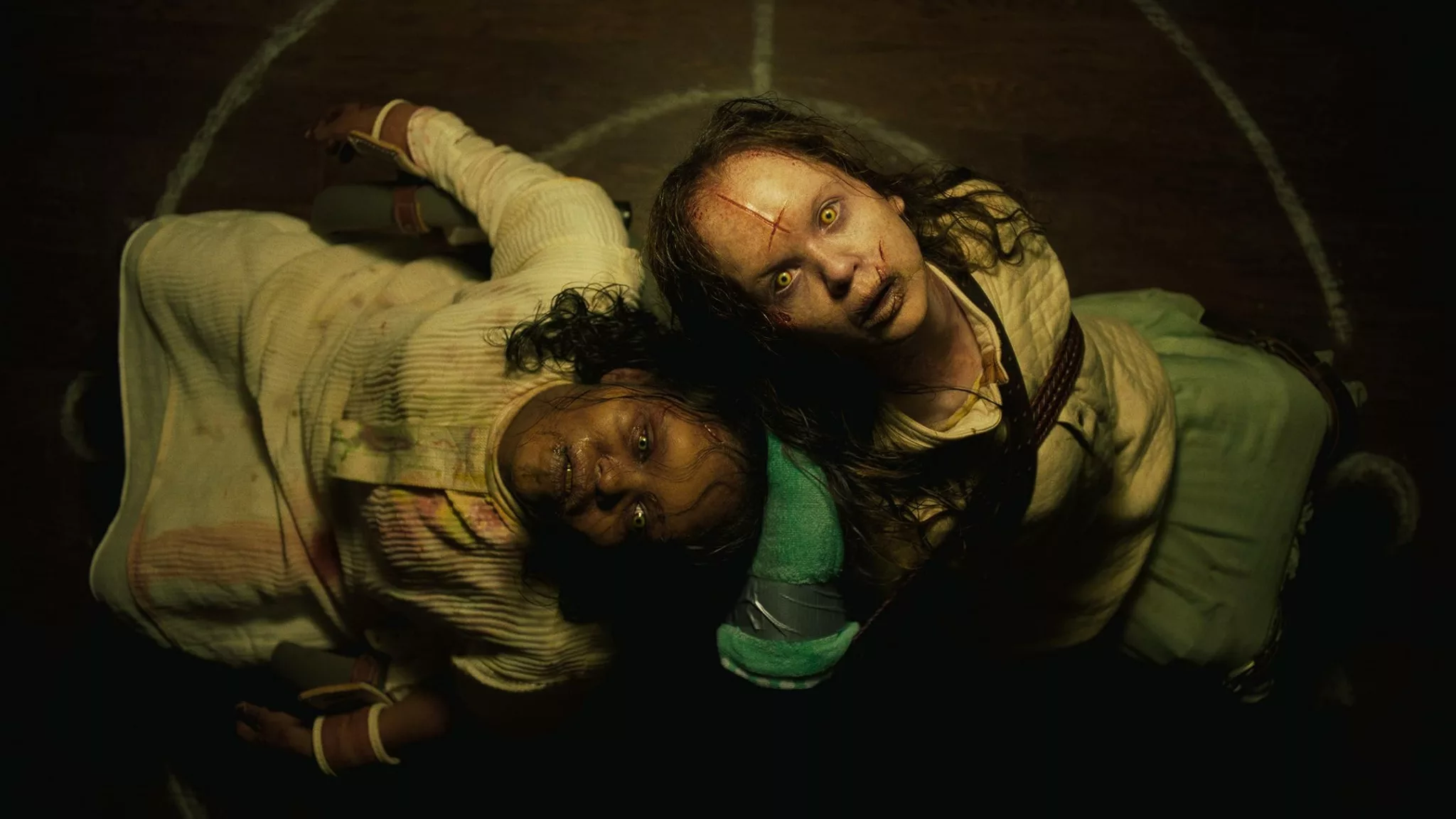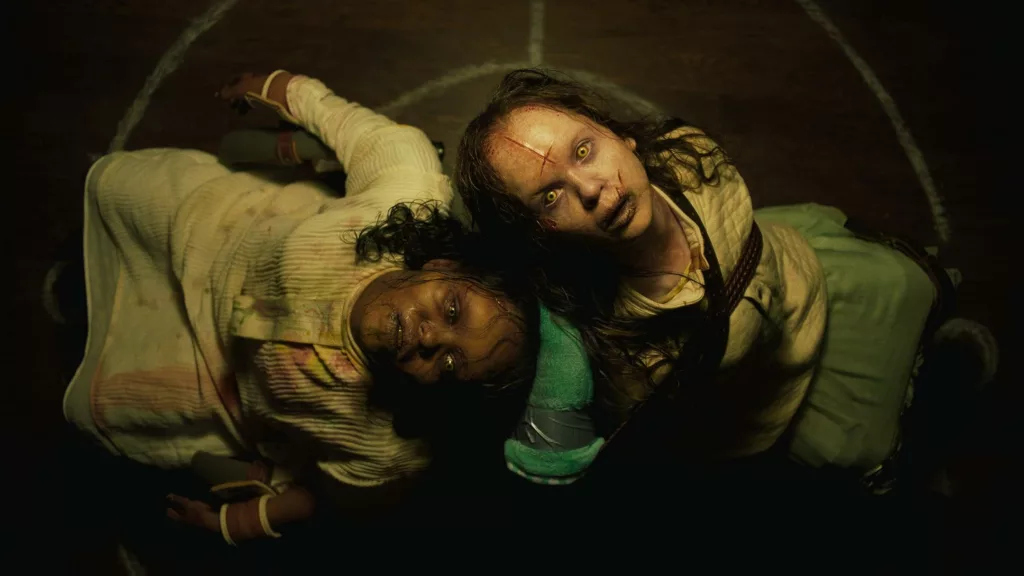 Of course, Ellen Burstyn's highly-anticipated return as Chris MacNeil lends credibility despite limited screen time. Wise yet weary, her gravitas derives not just from acting chops but from how Pazuzu haunts her eyes. She adds texture to Chris's survivor's journey while passing the torch to a new generation. Her presence alone elevates the material.
Supporting characters like the various clergy and neighbors establish that the forces of good require a collective effort. Priests played by E.J. Bonilla and Raphael Sbarge contrast youthful fervor against veteran wisdom in engaging ways. Ann Dowd also impresses as a former nun whose experience aids the cause. While relatively underdeveloped, these characters remind us that courage can be found in unexpected places.
However, with so many characters cycling through the plot, few get the attention needed to be truly impactful. Chris MacNeil especially deserved more meaningful interactions after decades away from the franchise. The scale of the film works against forging strong connections between the audience and characters. We get glimpses of depth but not the full picture.
Still, Believer should be commended for assembling talented performers that bolster even underwritten roles. Odom and the young stars capture the essence of The Exorcist's most resonant qualities – the intertwined suffering of children and parents. And Burstyn's powerhouse presence, though criminally brief, brings priceless gravitas. The cast elevates the material, conjuring emotions strong enough to momentarily distract from flaws in the crowded narrative. Their performances ensure Believer is at least partly saved from the failings of its wild ambitions.
Crafting Atmosphere and Suspense
Helming a legacy horror sequel presents challenges, but director David Gordon Green rises to the occasion through thoughtful construction of mood and tension. His creative choices pay homage to The Exorcist's impact while updating the formula for modern viewers.
Green mimics the original's grim realism through a muted color scheme and natural lighting. The shadowy, grimy aesthetic grounds the horror in a believable world. Quick cuts and abrupt audio cues unnerve the audience on a subconscious level. Gleaning from Friedkin's bag of tricks, Green amplifies the scare factor through slick technical execution.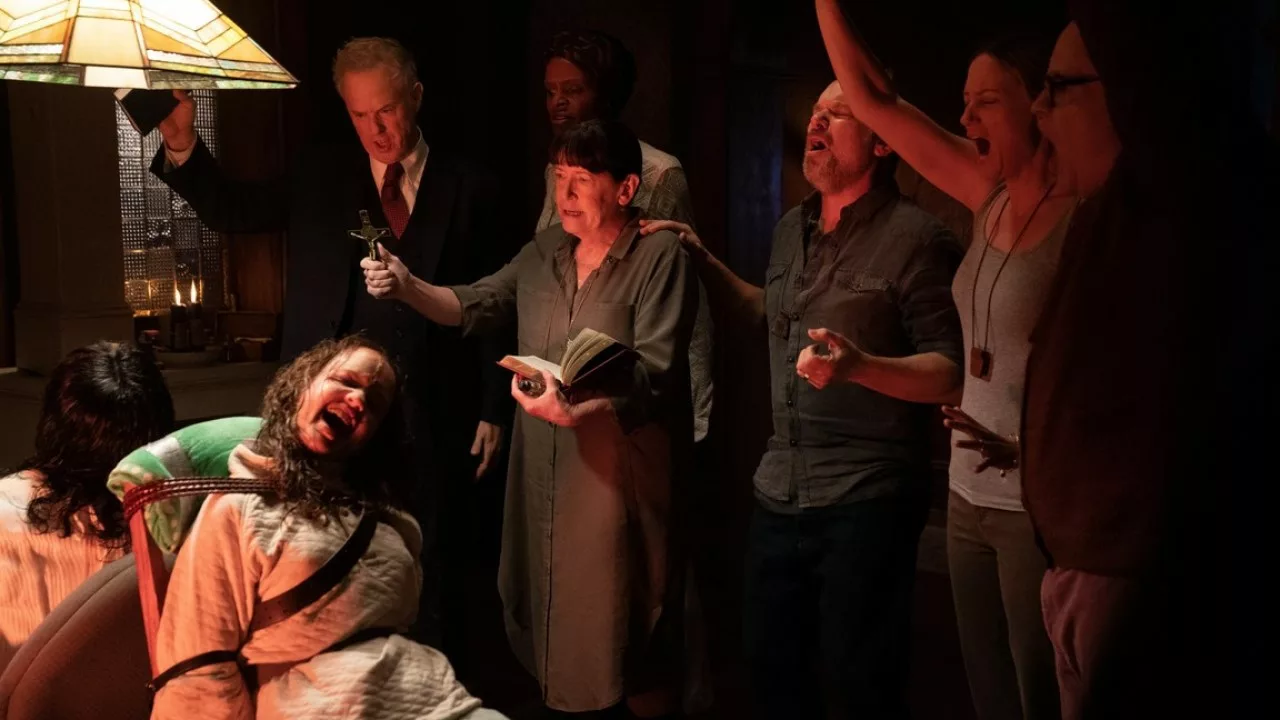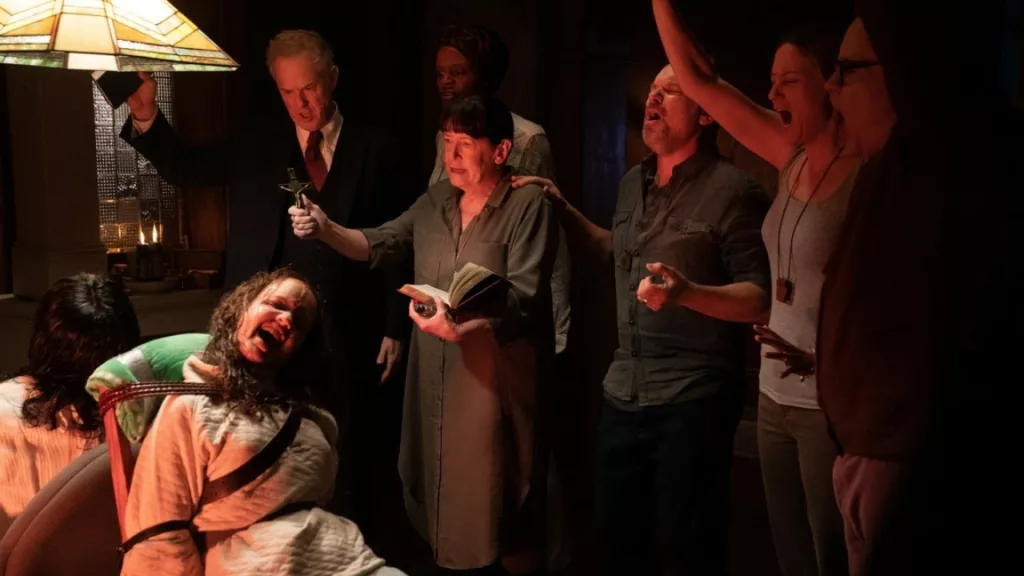 He also implements a quasi-documentary style, including handheld camerawork and extended takes. This grounded approach effectively blurs reality, an especially potent tactic for horror. The organic framing and editing often provide glimpses of terror just outside the action. Green manipulates negative space and off-center compositions to shroud the film in ominous uncertainty.
At the same time, Green modernizes aspects like the polished CGI and rapid-fire editing. While this sacrifices some restraint, it fulfills today's shorter attention spans and higher expectations for visual effects. The Exorcist relied more on suggestion; Believer is obligated to show us more, for better or worse. It borrows the form of documentary filmmaking to achieve immediacy, if not authenticity.
Green arguably tries to serve too many masters. Paying tribute while modernizing, restraining while revealing more. But ultimately his directing choices expand the franchise's visual language rather than just replicating the past. And he constructs genuinely suspenseful sequences through the marionette dance of filmmaking technique.
However, Believer lacks its predecessor's pervasive sense of unease that infuses every frame. It doesn't fully retain The Exorcist's patience and almost banal naturalism transmuting into psychic tension. While Green checks the boxes for genre thrills, he crafts an experience more shocking in the moment than deeply haunting. The collection of technical tricks works better on paper than in practice.
Still, Green exhibits technical craft and style even when the material struggles. While not visionary, he avoids reducing Believer to a lazy cash grab coasting on the franchise name. His cinematography, editing, and sound design showcase a thoughtful approach to reinvention rather than replication. Green puts in the effort to honor The Exorcist's legacy through tone and technique, if not impact.
Where the Film Falls Short
While reverent to the source material, Believer stumbles in translating legacy into a gripping new chapter. In aiming to please fans and newcomers alike, it loses narrative focus and thematic depth. One issue is the overstuffed cast of characters resulting in diluted development. Beyond the main father and daughter, few supporting characters earn significant emotional investment. The film splits attention between multiple perspectives when honing in on fewer arcs would lend more impact.
This overcrowding affects the pacing. Generous time granted to establishing characters saps momentum from the latter half, making the climax feel rushed and anticlimactic. Believer loses steam when it should escalate, making for a structurally imbalanced narrative.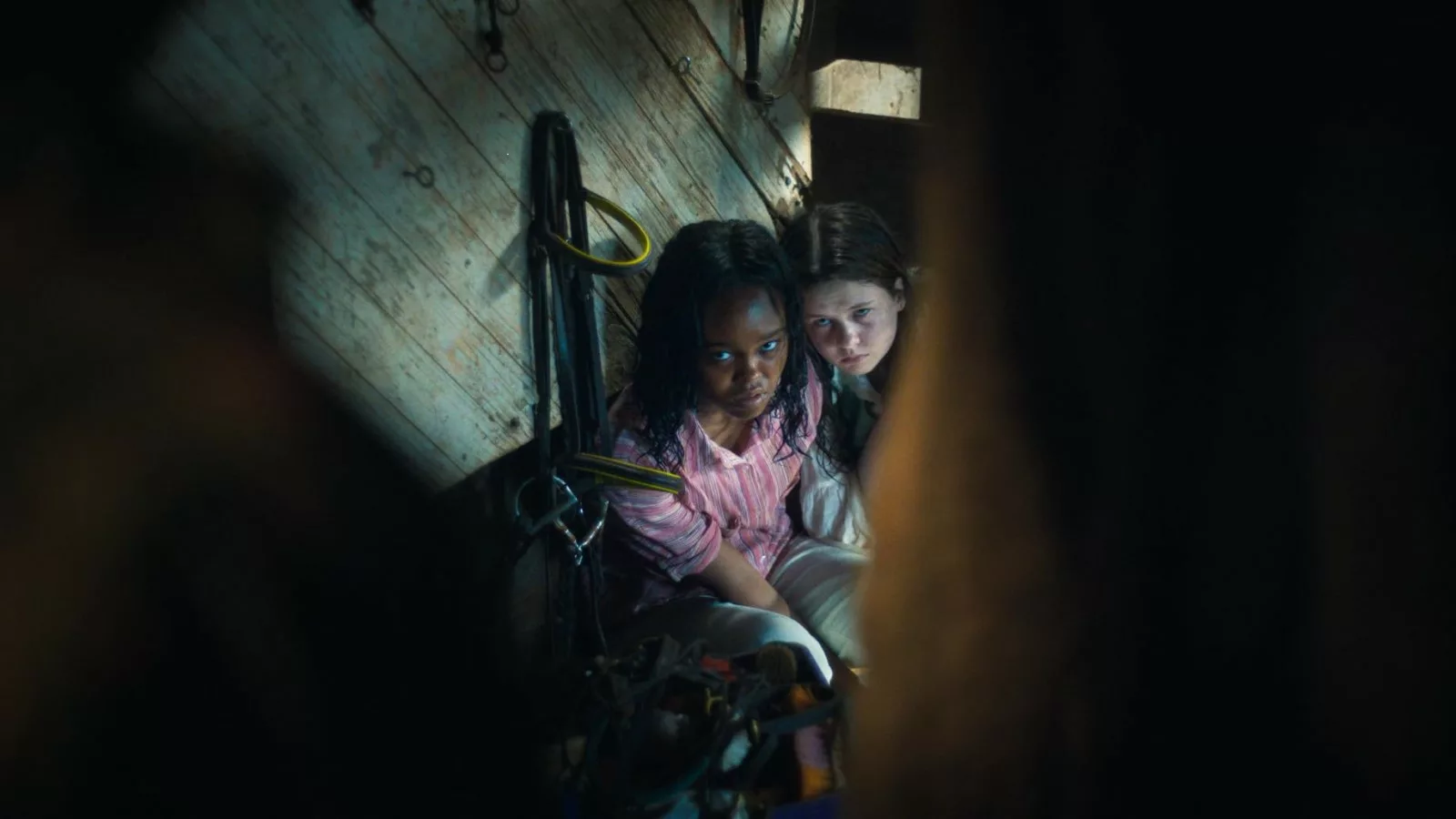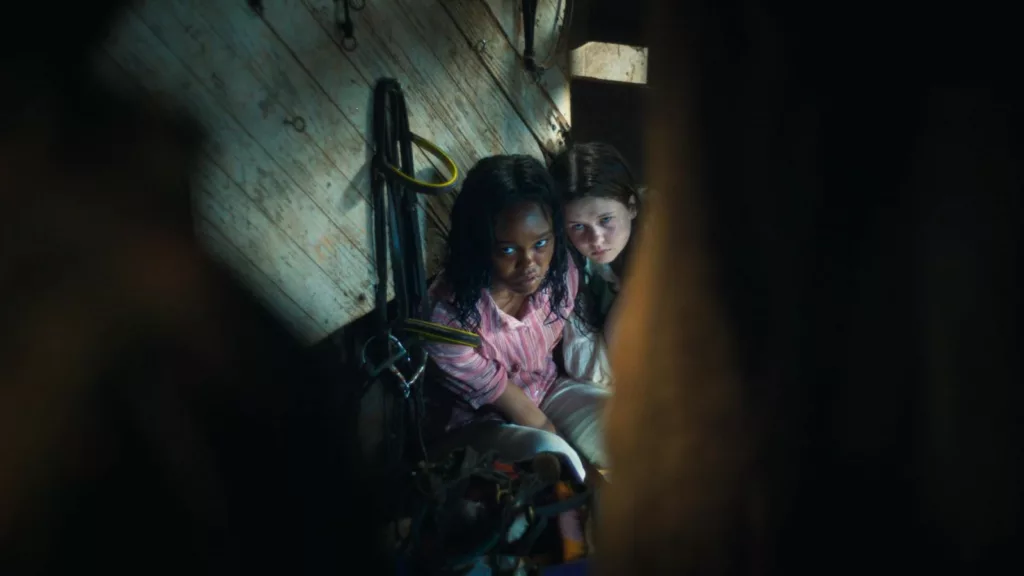 The film also introduces thought-provoking concepts like grief, trauma, and the relativity of faith, but fails to explore them thoroughly. Ideas surface in dialogue but get muddled in the crowded proceedings rather than crystallizing into potent themes.
While clearly well-intentioned, Believer tries packing in too much. Homages to the original, contemporary social commentary, expanded mythology – it adds up to a disjointed experience. Believer wants to say a little about a lot when focusing on saying a lot about a little may have served it better. Some bloat could be forgiven as an indulgence for fans, like Ellen Burstyn's cameo. But even legacy elements feel underutilized, making the sequel setups seem more opportunistic than organic.
The flaws reflect the difficulty of expanding upon masterful source material. Believer mimics The Exorcist's notes but not its soul-chilling melody. It will undoubtedly entertain hardcore fans, but those seeking a truly memorable horror experience may leave unsatisfied. While far from an abject failure, Believer lacks the focused vision and execution to hauntingly linger like its esteemed predecessor. It plays more as a tribute act than an inspired new entry, satisfying surface-level expectations without achieving horror greatness.
Is This Exorcism Worth Witnessing?
While falling short of its legendary predecessor, The Exorcist: Believer succeeds as a respectful expansion of the franchise for devoted fans. By honoring the past while evolving, it finds a commendable balance between nostalgia and reinvention.
Believer pays admirable homage through Ellen Burstyn's involvement and numerous references to the original film. This loyalty to the legacy will gratify fans. However, the by-the-numbers sequel setup leaves something to be desired in the creativity department. Future installments will hopefully take more daring risks.
On technical merits, Believer exhibits skillful direction, strong performances, and slick production values. The atmosphere conjured through tone, aesthetic, and sound design transports viewers into a convincing nightmare. But the final product lacks the bone-chilling patience and pervasive psychological horror that made The Exorcist trauma-inducing. Believer relies more on jump scares and modern sensibilities.
The sprawling cast of characters fuels intriguing religious commentary about the universality of evil and salvation. But it ultimately detracts from plot focus and development in favor of spectacle. Believer brings depth to the table, but needs refinement.
Casual moviegoers may appreciate Believer as a well-crafted horror film requiring limited franchise knowledge. Yet it will undoubtedly appeal most strongly to Exorcist devotees thirsting for Easter eggs and legacy appeal. It recaptures the essence of what captivated fans while modernizing for new audiences. But it lacks distinction as a standalone entry.
Horror enthusiasts should give Believer a fair chance, but temper expectations. It succeeds more as a tribute than a revelatory new chapter. Considering the benchmark set by its predecessor, Believer earns points for effort and technical prowess. However, it likely won't haunt your dreams or dominate pop culture conversation like The Exorcist phenomenon it follows. For better and worse, this Exorcist reminds us that some legends should not be resurrected except to honor their undying influence.
The Review
The Exorcist: Believer
The Exorcist: Believer plays like a respectful tribute, but falls short of horror greatness. This sequel aims to continue an iconic legacy yet lacks the singular vision and execution to stand shoulder-to-shoulder with its legendary predecessor. Still, franchise devotees should appreciate the efforts to carefully expand the mythology and honor the source material's impact. This Exorcist reminds us that some legends should not be resurrected except to honor their undying influence.
PROS
Strong lead performance by Leslie Odom Jr. as the grieving father
Impressive acting from young stars portraying possessed girls
Ellen Burstyn returns to add gravitas and bridge to original film
Slick direction and cinematography create tense atmosphere
Expanded religious commentary for modern audiences
Pays homage to The Exorcist legacy respectfully
CONS
Too many underdeveloped characters and subplots
Lacks focus and patient buildup of original
Themes and ideas not fully realized
Uneven pacing and anticlimactic ending
Over-reliance on jump scares over psychological horror
More fan service than bold new vision
Doesn't stand out as much beyond franchise name