Paradox Interactive, the renowned publisher of strategy and simulation games, has made an exciting announcement that has caught the attention of gamers worldwide. The company is set to publish 'Foundry,' an inventive factory-building sandbox simulation game developed by Channel 3 Entertainment.
In Foundry, players will embark on a creative journey, tasked with the challenge of constructing an efficient factory within a procedurally-generated sandbox environment. This announcement follows the game's impressive ascent to the top of itch.io's best-selling game list.
Drawing inspiration from beloved factory-building titles like 'Satisfactory' and 'Factorio,' Foundry places players at the starting point of the technological ladder. Here, they must manually mine and process resources, paving the way for their industrial empire's growth.
As progress unfolds, players will unlock the ability to craft advanced machinery, delve into cutting-edge technologies, and ultimately, automate their entire production line. The game's focus on creativity, resource management, and problem-solving promises an engaging and rewarding gaming experience.
Exclusive Steam Next Fest Demo
Paradox Interactive has even more in store for gamers eager to dive into the world of Foundry. A brand-new demo will be available during the upcoming Steam Next Fest, scheduled to run from October 9 to October 16.
This demo offers players the opportunity to step into the shoes of a factory tycoon, either solo or alongside friends. Together, they can embark on the quest to construct highly efficient production lines and create self-sustaining factories in the voxel-rich universe of Foundry.
Patrik Meder, Vice-president at Channel 3 Entertainment, expressed his enthusiasm for the collaboration with Paradox Interactive. He stated, "The overwhelmingly positive feedback we received from the Foundry Alpha on Itch.io was encouraging and highlighted the game's immense potential.
To fully realize this potential, it was essential to collaborate with the perfect partner. Being published by Paradox Interactive allows us to fulfill the vision and ambitions we have for Foundry."
A Hybrid of Creativity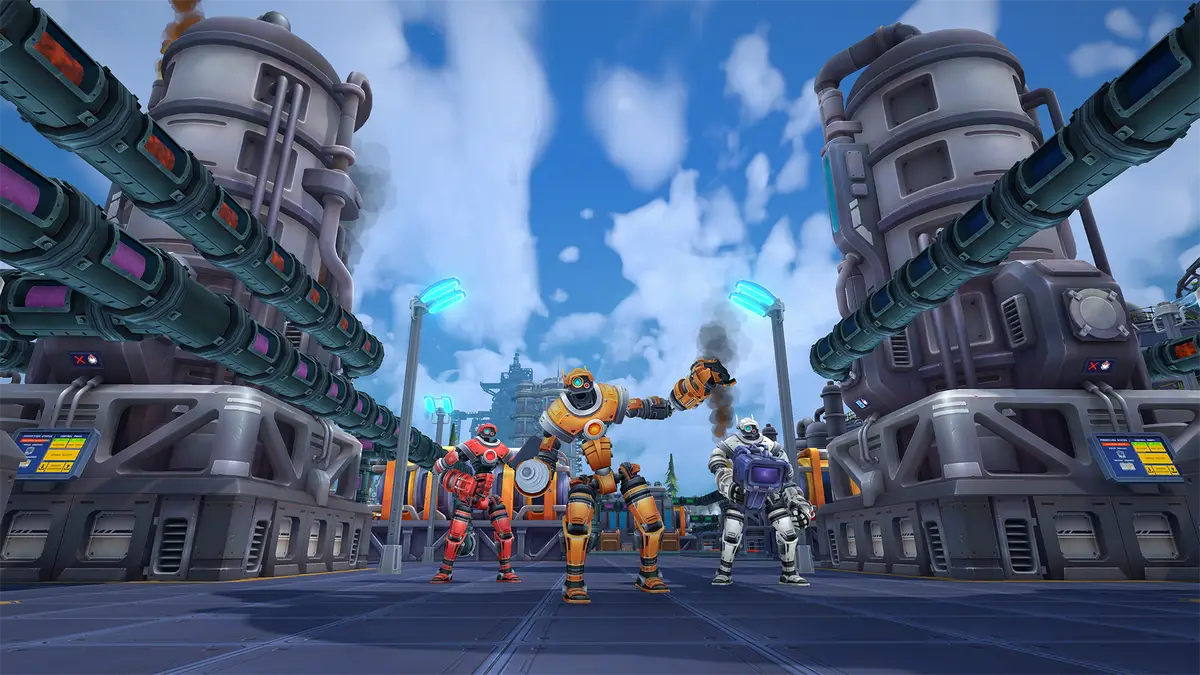 Foundry's announcement trailer hints at a finely-crafted hybrid between 'Satisfactory' and 'Factorio.' The first-person perspective and 3D world evoke comparisons to 'Satisfactory,' while the intricate production lines bear resemblance to the complexity of 'Factorio.'
Furthermore, the game introduces a unique voxel-style world, a groundbreaking addition to the factory-building genre that promises fresh and innovative gameplay experiences.
While no specific release date has been provided for Foundry, eager players can look forward to a week-long demo extravaganza starting on October 9. To get a taste of what Foundry has to offer, simply visit the Foundry Steam Page and download the demo once Steam Next Fest kicks off. Prepare to embark on a thrilling journey of creativity, automation, and industrial innovation in the captivating world of Foundry.
🎮 Experience the Magic of Farming RPGs: Curious about the latest in the Rune Factory series? Dive into our comprehensive Rune Factory 3 Special review and analysis.
From the creators of Valhalla Hills, Galaxy Grove brings another masterpiece. Uncover the charm and strategy behind Station to Station in our latest review.