Epic Games, the developer behind the popular battle royale game Fortnite, recently introduced age ratings for creative islands and skins within the game. This new feature, which categorizes each island published in Fortnite with an age rating ranging from E (Everyone) to T (Teen), was implemented to assist players and parents in making informed choices about the game's content. However, this rollout has not been smooth, with significant impacts on the usability of paid premium skins in various game modes.
One of the major issues that emerged following the implementation of age ratings is the restriction placed on certain skins, especially those with age-restricted elements. Players who purchased or unlocked such skins found themselves unable to use them in game modes rated E for Everyone. This limitation led to dissatisfaction among players who expected full access to their purchased content across all game modes.
Epic Games' Admission and Response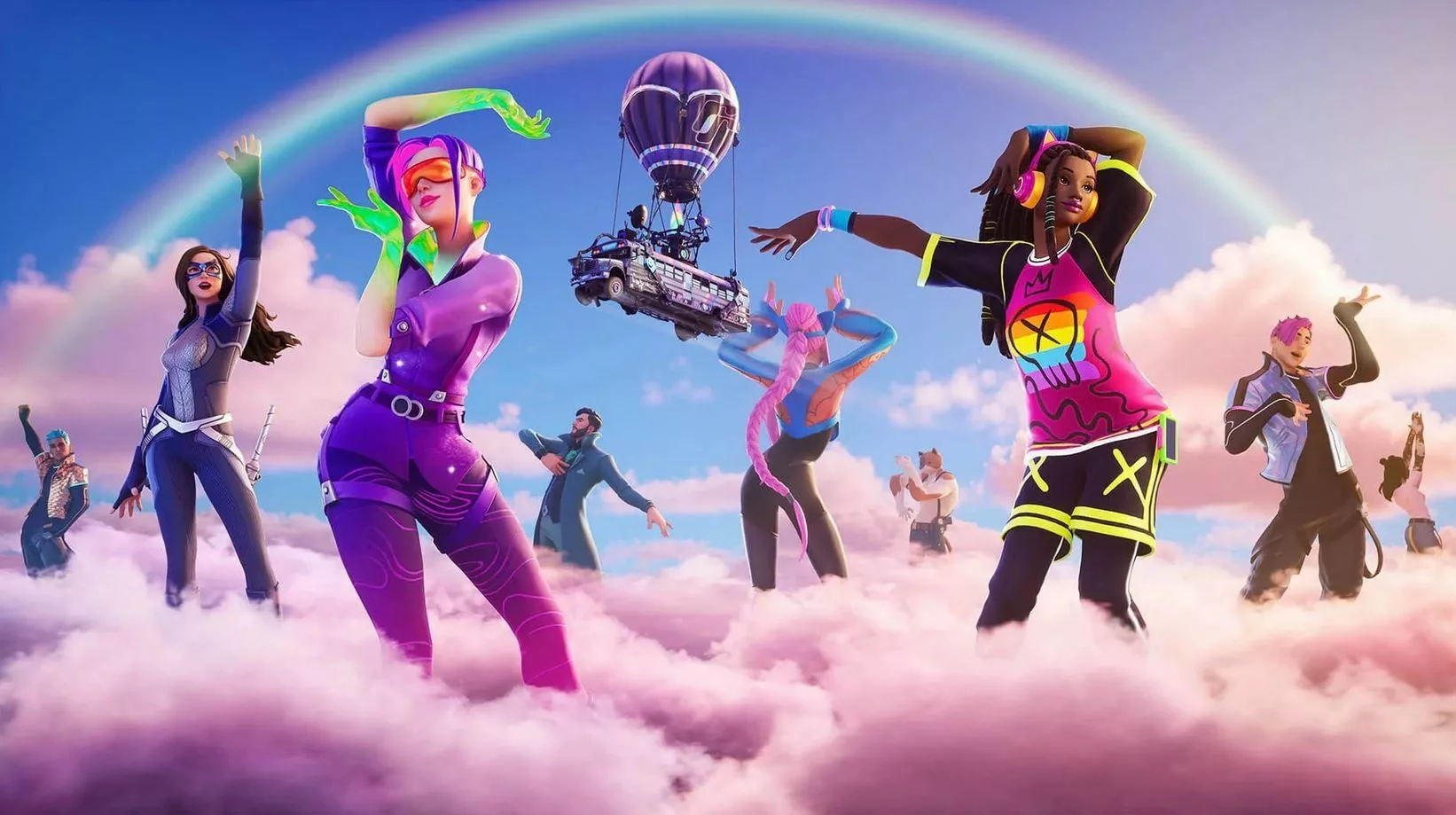 Acknowledging the shortcomings of this approach, Fortnite's official communication channels admitted that the plan for integrating cosmetics with the ratings update "didn't hit the mark."
In response to the community's concerns, Epic Games is actively working on new solutions, aiming to introduce changes in time for a significant upcoming in-game event, likely marking the beginning of Chapter 5.
Epic Games has outlined a plan to address these issues. Initially, they noted that about 7% of Fortnite outfits are currently restricted to Teen-rated islands or their regional equivalents. The proposed solution involves enabling most of these outfits to be compatible across all ratings.
This compatibility would be achieved by automatically adjusting the appearance of certain outfit elements based on the rating of the island being played. For instance, an age-restricted accessory like the Runaway Racer's back bling might be altered rather than completely restricting the outfit.
Looking Ahead: Balancing Player Experience with Safety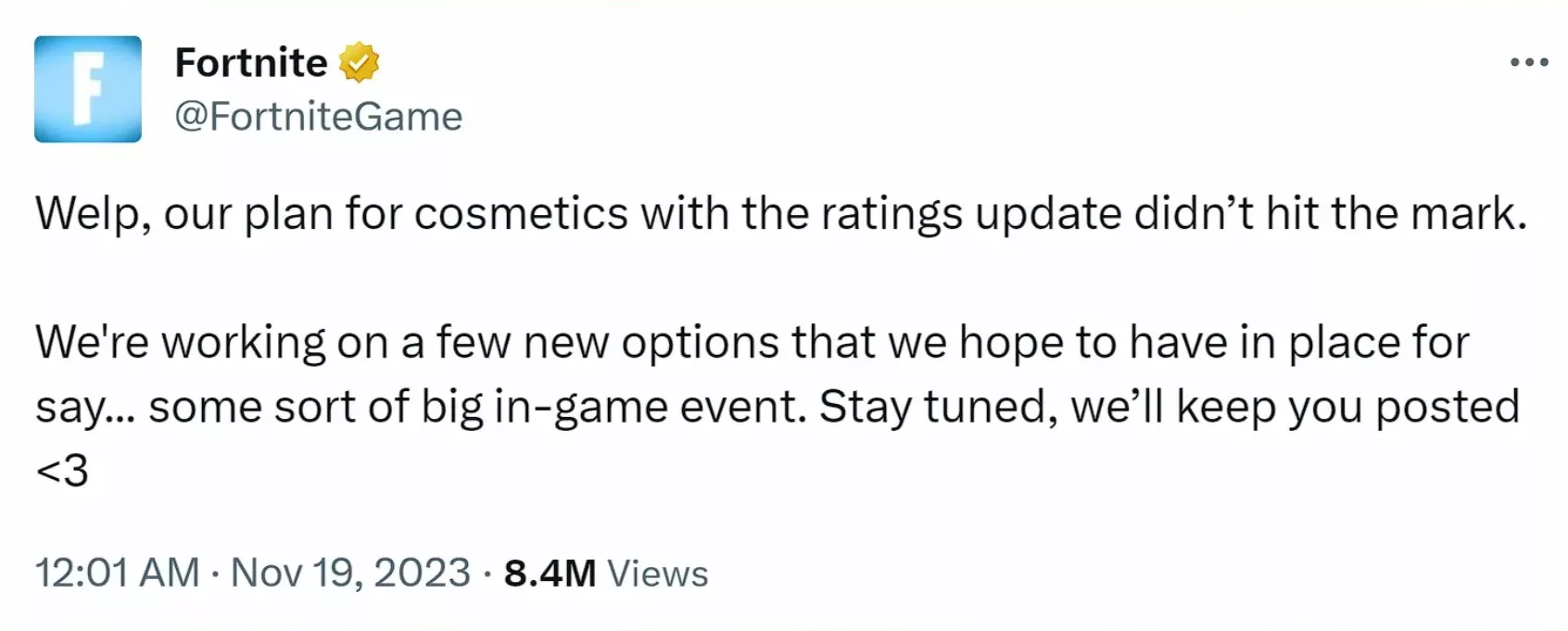 While Epic Games strives to maintain a balance between ensuring a safe and age-appropriate environment and respecting the investments of its players, the company plans to roll out interim fixes with Chapter 5.
A more comprehensive solution is expected to follow, addressing the broader challenges of integrating age ratings with the game's diverse content offerings.
Epic Games' introduction of age ratings in Fortnite represents a complex challenge of balancing player freedom with content appropriateness. The initial rollout highlighted the difficulties in implementing such a system, especially concerning paid content.
However, with planned adjustments and ongoing efforts to refine the system, Epic Games is working towards a solution that respects both the needs of its players and the importance of providing a safe gaming environment.