The Gap, developed by Label This and published by Crunching Koalas, is a psychological thriller that takes players on a surreal journey into the complexities of the human mind. As soon as you boot up the game, you are drawn into the story of Joshua Hayes, a dedicated neuroscientist whose family tragically falls victim to a rare genetic neurological disorder. Their memories begin to vanish and their grasp on reality starts to slip away, leaving Joshua determined to find a cure before their essence is lost forever.
Armed with this compelling premise, The Gap sets out to deliver a unique gameplay and narrative experience that explores the intricacies of memory, emotion, and the subconscious mind. You take control of Joshua and guide him through the fragmented landscapes of his own psyche, hunting for clues and piecing together solutions to unlock suppressed memories. These memories offer glimpses into pivotal moments from his past, providing the keys to understanding his family's condition and how to save them.
Over the course of this review, we will delve into the various facets that make up The Gap, from its minimalist art style to its philosophical themes. We will examine both the highs and lows, critiquing where improvement could be made while also highlighting where the game truly shines. Ultimately, we aim to provide a comprehensive look at what this psychological thriller offers across story, gameplay, aesthetics, and more. By the end, you'll have a clear picture of whether or not The Gap is worth adding to your gaming library. So let's dim the lights, quiet the mind, and begin our descent into the rabbit hole.
Descending into the Depths of Memory
At the heart of The Gap lies the gripping narrative of Joshua Hayes, a neuroscientist desperately searching for a way to rescue his family from the grasp of a rare genetic disorder. This condition slowly erases the memories and essence of who they are, prompting Joshua to delve into the farthest reaches of his own mind to find the cure.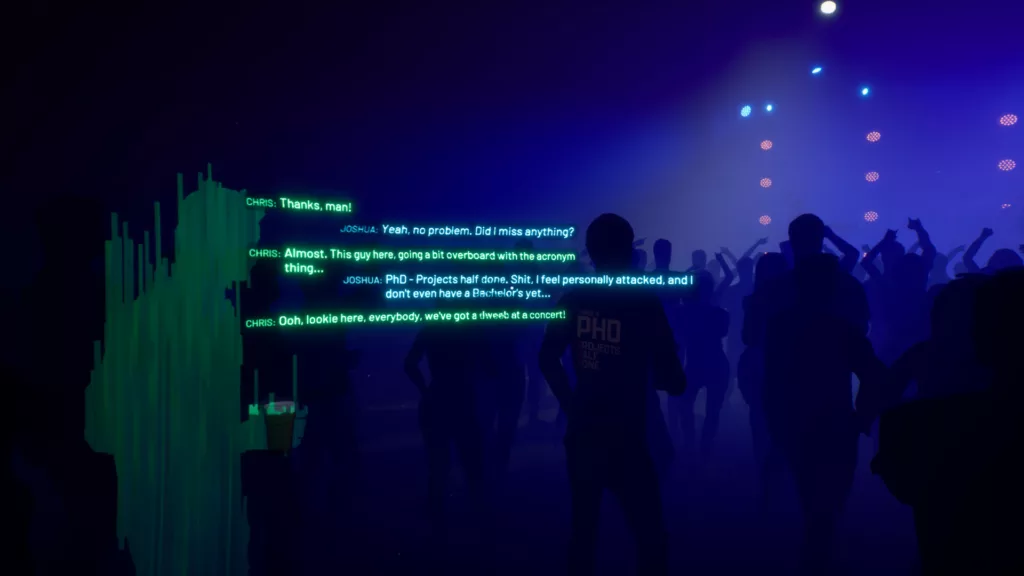 Players are introduced to a once loving family now coming apart at the seams as the mother and daughter succumb to the neurological chaos. Joshua alone seems unaffected, but his home provides hints of his own declining stability. Shattered glass, empty pill bottles, and rotting food litter the environment, reflecting the fragmented nature of his psyche.
The game's premise centers on using this home as a gateway into Joshua's memories and the parallel realities that emerge from déjà vu triggered at key moments. By investigating objects tied to specific recollections, players can transport Joshua into vivid snapshots of his past. These memories hold the key to understanding his family's condition and how to reverse it.
Each memory functions as a window into the defining moments of Joshua's life. Players explore eerily empty renditions of spaces like his childhood home, university library, the office where he met his wife. The minimalist style of peeling paint, barren walls, and dim lighting echo the fragile nature of human recollection. Exploring these realms offers insight into who Joshua was before the disorder ravaged his family.
The memories capture all facets of his existence – joyous moments of marriage and fatherhood, professional breakthroughs, and painful tragedies. Through these vignettes, the profound emotional depth of Joshua's story emerges. Players experience the spectrum of life, from laughing with friends in a bar to a heart-wrenching missed call from his increasingly forgetful daughter.
By gathering clues scattered across memories, players help Joshua reconstruct his past to make sense of the present. This creates an engaging gameplay loop as you carefully comb environments and contextualize new information. Piecing together this mental puzzle drives forward the search for understanding and ultimately a cure.
Through this journey, heavy themes surrounding family, trust, and the nature of memory itself arise. Joshua is forced to confront uncomfortable truths about his relationships and the ethics of his research. The more players unlock about his past, the deeper they are drawn into his inner turmoil.
The Gap leverages its gripping premise to craft an experience acutely focused on storytelling and emotion. Joshua's mental descent envelops players in an intricately woven narrative tapestry full of poignant moments. Backed by the game's minimalist aesthetic, these story beats land with immense weight. Overall, The Gap offers a deeply human saga that sticks with you long after the credits roll.
Piecing Together the Puzzle
The Gap anchors its narrative depth with a gameplay loop centered on exploration, environmental puzzles, and unlocking memories. This creates an engaging rhythm of discovering new story beats, solving challenges to activate recollections, then reaping narrative rewards.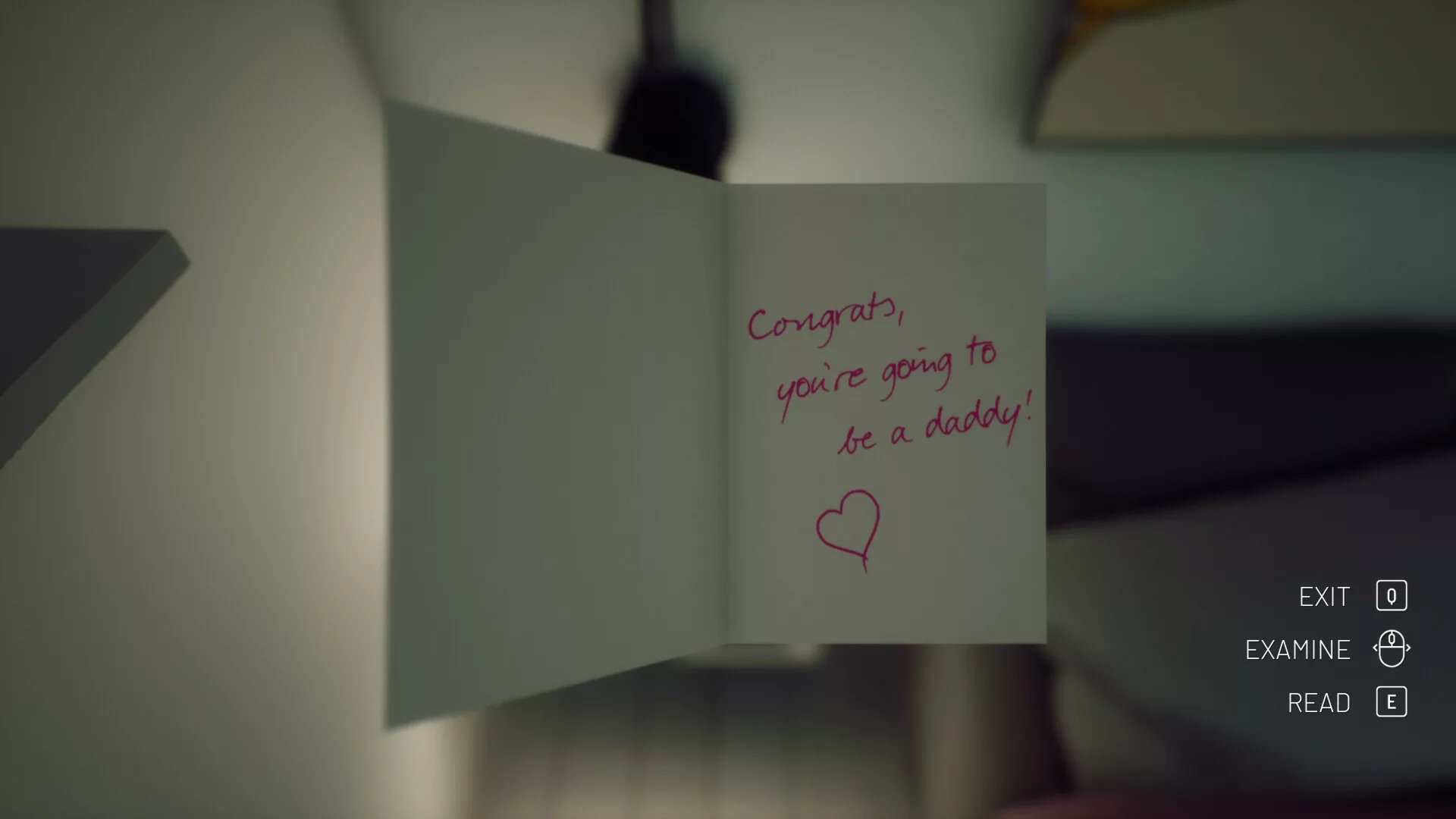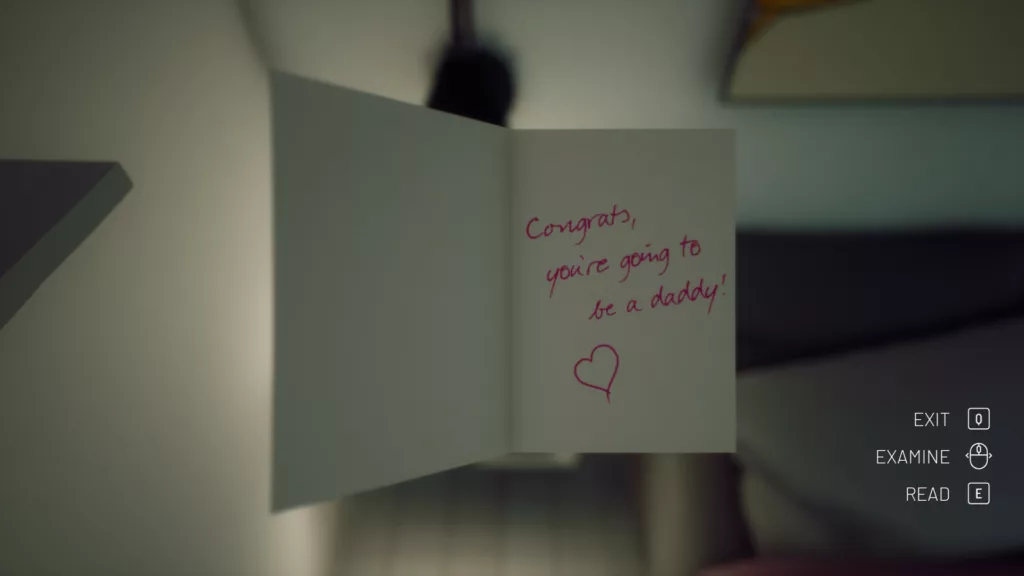 The core mechanic involves locating and interacting with specific items or objects in Joshua's apartment to transport into associated memories. A bottle of whiskey on the counter may open a portal to his 21st birthday party, while a framed photo leads to his wedding day. Players need to scour environments for these triggers to propel forward.
Once inside a memory, The Gap's gameplay shifts to slowly unraveling the scene. These memory realms turn Joshua loose to freely interact with the space. Players can scour every inch looking for clues, secrets, and codes that allow access to more memories. An old smartphone may need decoding to see text conversations, while a notebook holds research data necessary for progression.
Piecing together these environmental puzzles requires paying close attention to details and deductive reasoning. The Gap provides no objective markers or checklists. Players must self-motivate exploration and connect dots between the subtle clues sprinkled throughout areas. This heightens engagement but may also lead to getting stuck or frustrated.
The lack of hand-holding demands sharp observation skills. Items as small as a takeout menu or the title of a book can provide the context needed to make logical leaps. For instance, recognizing a college pennant flags that memory as Joshua's university days. This informs decrypting his student ID number to unlock his thesis paper.
Once unlocked, memories can be revisited to gather additional clues that make sense in light of new revelations. This allows refreshing perspective on seemingly mundane details missed previously. The Gap wonderfully rewards meticulous players who reexamine spaces to shake loose every narrative morsel possible.
Combined with the well-crafted environments already discussed, the gameplay creates an immersive investigative flow. Tying progression to decoding environments and Joshua's psyche provides satisfying eureka moments. Solving a memory's challenges to reveal another compelling vignette becomes highly engaging.
However, this gameplay loop can falter if momentum is lost. Getting stuck may deflate motivation, especially if time passes between play sessions. Some added guidance could alleviate frustration and avoid goose chases down dead ends. But overall, the discovery gameplay aligns perfectly with The Gap's intimate narrative focus. Just be prepared to occasionally logic leap your way through roadblocks.
An Artistic Representation of a Fractured Psyche
Beyond the gripping storytelling, The Gap leverages art direction and soundtrack to further immerse players in Joshua's mindscape. The development teams expertly crafted each environment to reflect the game's themes through visual and audio flair.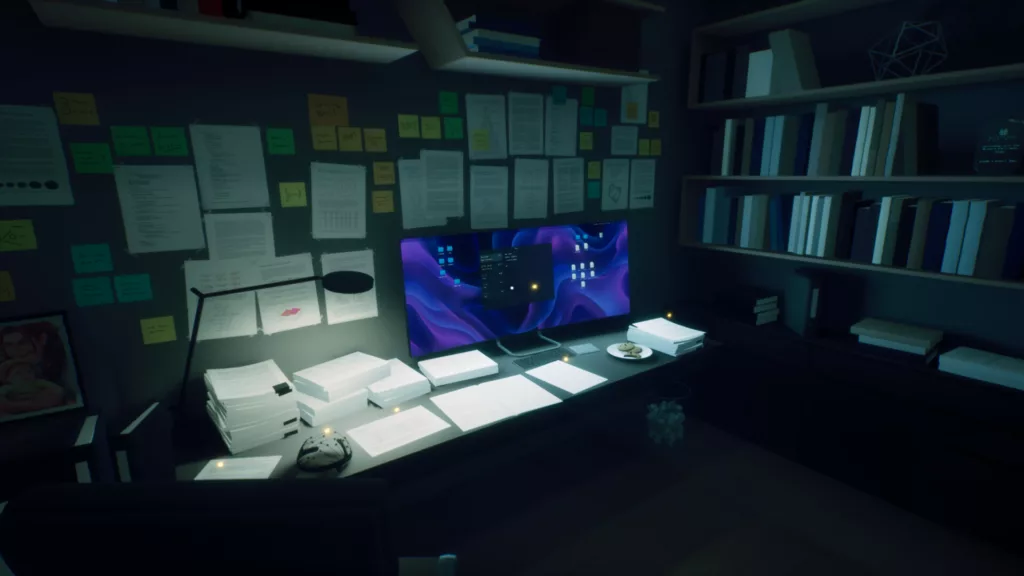 The most immediate impression comes from the striking minimalist aesthetic pervading every scene. The empty spaces filled only with critical environmental details echo the fragile, slowly dissolving nature of memories themselves. Peeling paint, dusty furniture, and pale lighting communicate the sense of fading recollection and loss of vibrancy.
This art style enhances the feeling of exploring a fractured psyche while allowing players to imprint their own emotions and interpretations onto the canvas. The vast negative space invites introspection and celebration of memento mori as we observe this virtual life slowly degrade.
Yet while minimalist, the environments also contain remarkable detail in the select items included. Joshua's home and places like his childhood bedroom feel convincingly lived-in because of thoughtful touches. Period-appropriate books and technology, scuffed furniture, half-finished drinks – these small flourishes make the spaces breathe life.
The visuals uniquely represent mental spaces where only select standout details persist. It is a sublime artistic representation of how our minds cling to resonant moments while forgetting extraneous information. Players feel the selectivity of memory through every carefully considered asset placement.
Beyond visuals, the audio hells deepen immersion through a haunting soundtrack and environmental sounds. Ethereal music establishes a somber, contemplative tone, while echoes of the past like a ringing phone or laughter pierce the emptiness. These effects infuse additional color into the muted environments.
Combined with the narrative and gameplay, The Gap's presentation choices coalesce into a poignant artistic showcase. Sights and sounds work in concert to transport players into a convincingly rendered portrayal of emotion and the human condition. It represents indie artistry at its finest.
An Emotional Journey with Complex Characters
The Gap succeeds in large part due to the quality of its character writing and development. Joshua Hayes anchors the experience with his emotional depth and complexity while secondary characters further expand the human drama.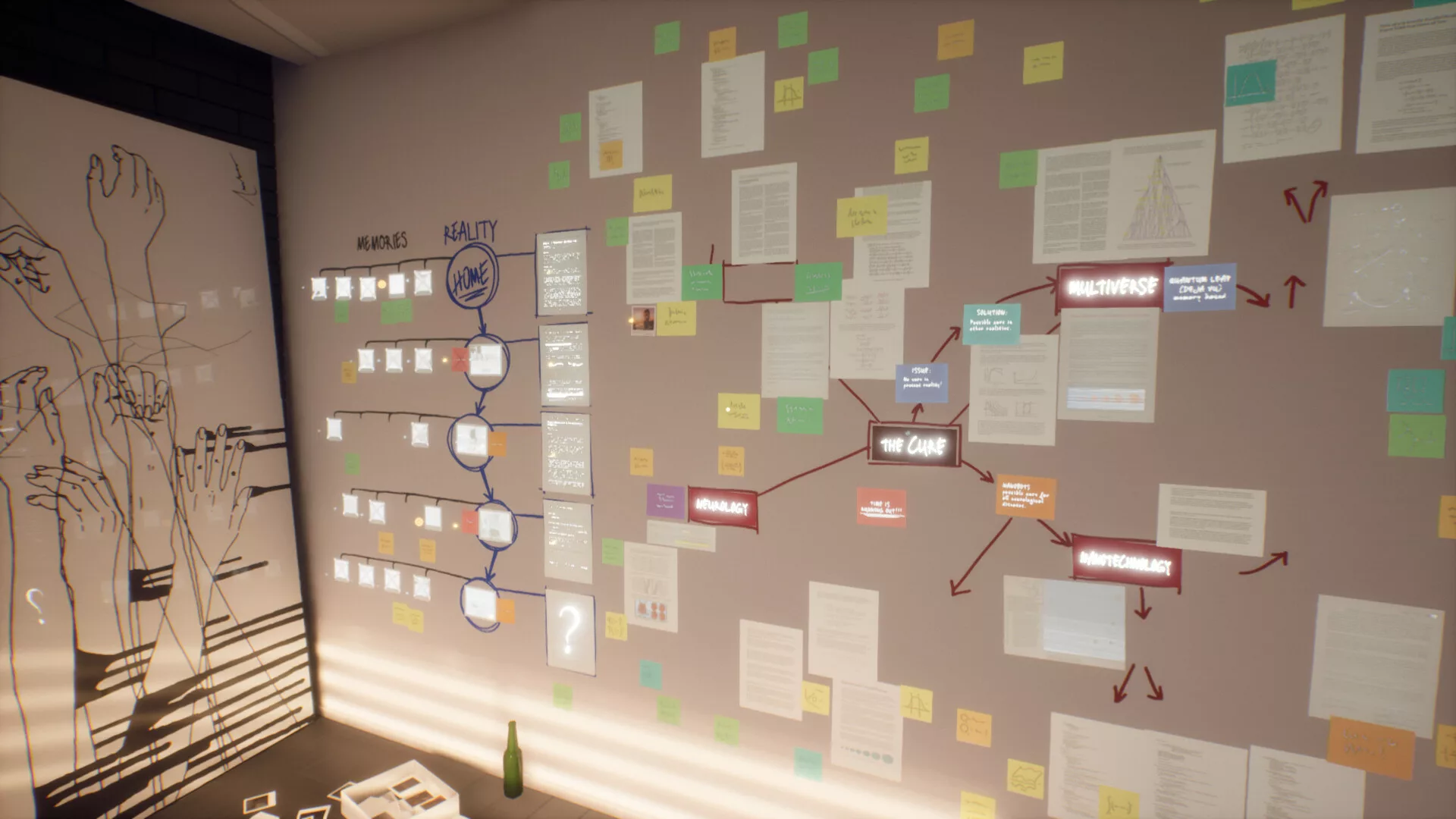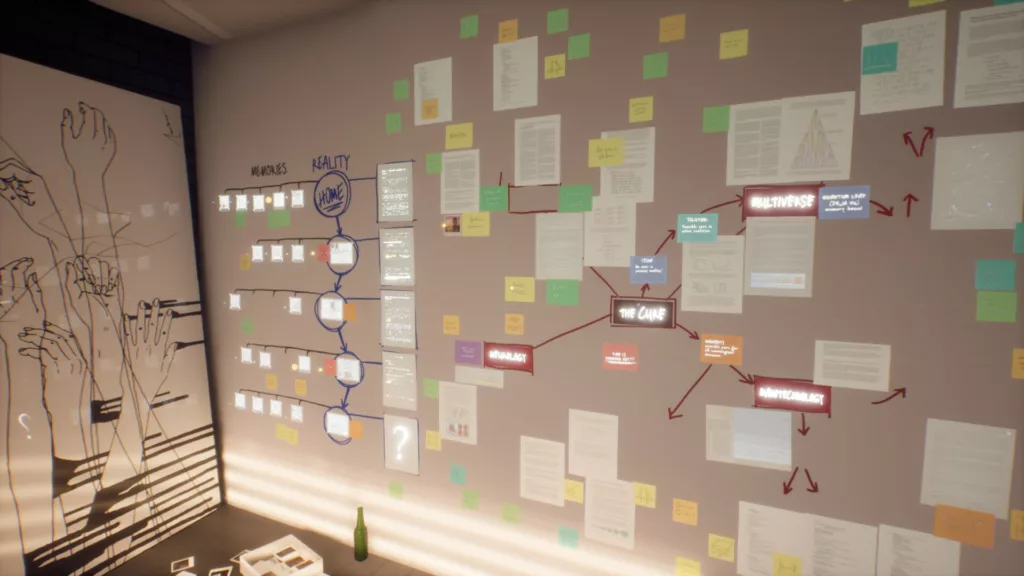 As the protagonist, Joshua displays remarkable range over the course of his psychological journey. At the outset, players meet a man frustrated by his inability to save his family yet driven by love to keep trying. Through memory flashbacks, we witness Joshua's life before the disorder as a passionate scientist, husband, and father.
These memories reveal nuances like his fiercely competitive side that complicates his marriage. We also see his immense caring as he comforts his daughter through a broken arm. Joshua feels intimately realized because of these multifaceted moments. His motivations, desires, flaws, and virtues all crystalize through well-paced revelation and internal struggle.
The game further develops Joshua through relationships with other characters. His wife serves as an emotional anchor, their palpable love mixed with tension from clashing personalities. The more memories unlocked, the clearer this complex dynamic becomes.
Meanwhile, surprising corporate conspiracy elements emerge through a former mentor who may be tied to the family's condition. This antagonist provides an additional perspective on Joshua's ambition and the duplicity of human nature.
Secondary characters like Joshua's daughter and aunt enjoy less screen time but still demonstrate thoughtfully crafted personalities. Their own emotional journeys as family members or caregivers parallel Joshua's central arc.
Overall, The Gap succeeds at realizing an intimate portrait of its central characters under excruciating mental and emotional duress. Their writing and development elevate the game's narrative and immersive qualities. The voice acting and environmental storytelling further augment the player's understanding and empathy for each participant in Joshua's journey.
Examining The Gap's Highs and Lows
When reviewing any video game, it is important to balance discussing both strengths and weaknesses. In the case of The Gap, we see masterful achievement in some areas hampered by missteps in others. But ultimately the game accomplishes its aims to create an emotionally resonant interactive thriller.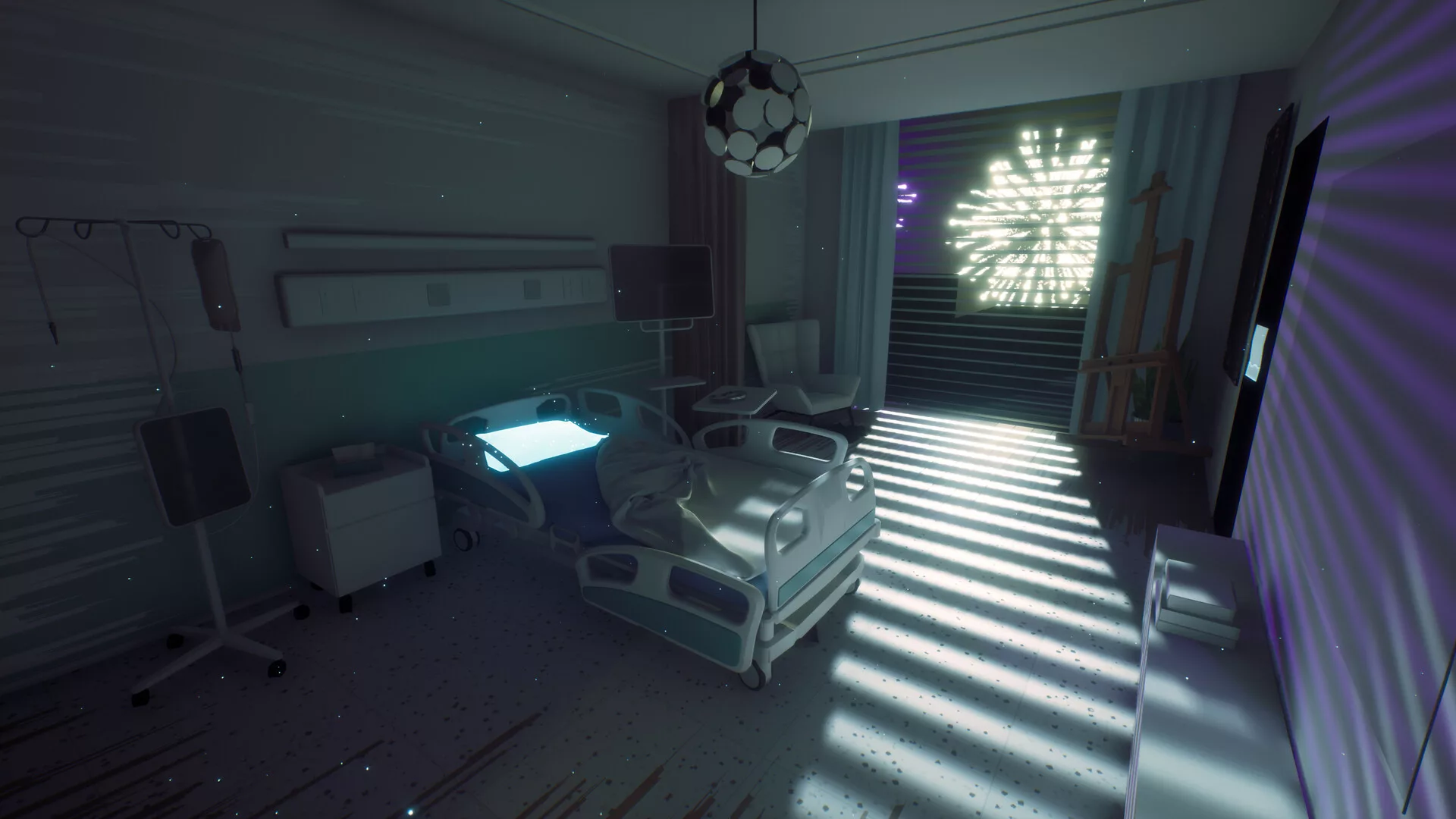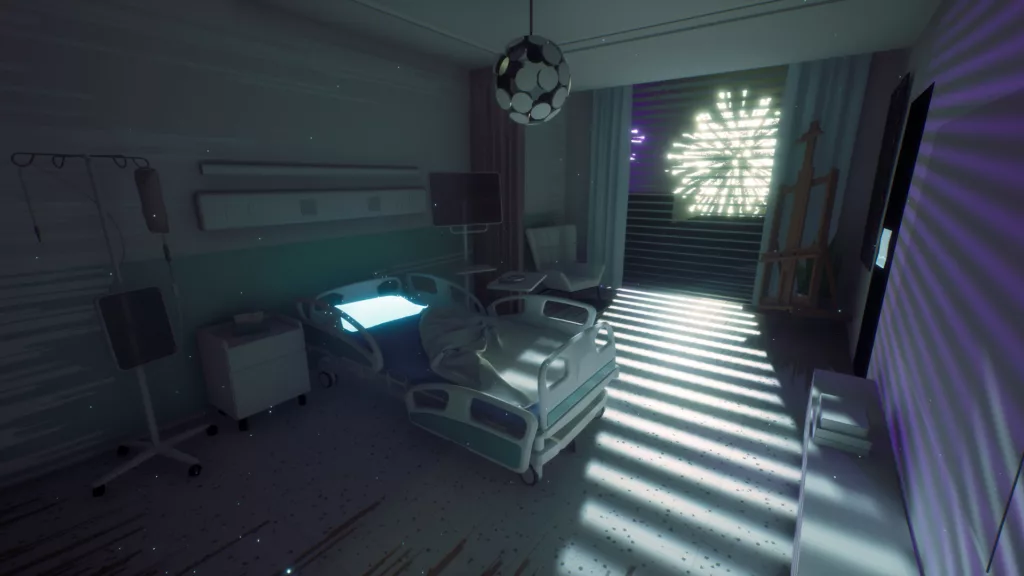 On the positive side, The Gap contains best-in-class environmental storytelling, minimalist aesthetic design, and a clearly defined gameplay loop. The memory-fueled environments and intelligent puzzle solving when players are "in the flow" create an experience unlike any other.
The unconventional narrative structure successfully builds mystery and emotional investment as players unlock Joshua's past. Moments conveying the raw love and pain within this family dynamic stay with you long after.
Compared to similar story-driven thrillers, The Gap leverages interactivity and player agency to form stronger connections to characters and the overall journey. Uncovering the story piece by piece through gameplay detections proves more rewarding than non-interactive mediums.
However, some flaws do hold The Gap back from achieving full masterpiece status. The lack of clear direction after long breaks can exacerbate the game's intentionally ambiguous design. Some added guidance could help players get unstuck.
Additionally, certain character portrayals and relationships lack nuance at times. The absence of empathy from family members even years into Joshua's struggle feels questionable. More complexity in these dynamics could have enriched the story.
Small issues also exist like stiff dialogue delivery or gameplay repetition across memories. But in the context of The Gap's stunning successes, these are minor critiques rather than foundational weaknesses.
Overall, The Gap delivers an incredible interactive psychological thriller that largely accomplishes its narrative and gameplay ambitions. Staying true to its core minimalist aesthetic and memory-driven experience allows it to stand out in the genre. While not completely perfect, it represents a profound artistic achievement in storytelling and world building.
Concluding an Unforgettable Journey
After accompanying Joshua through the fragmented mindscape of The Gap, we close this review with immense appreciation for the game's artistic achievements. The intimate storytelling, minimalist aesthetic, and thought-provoking themes leave a powerful impression.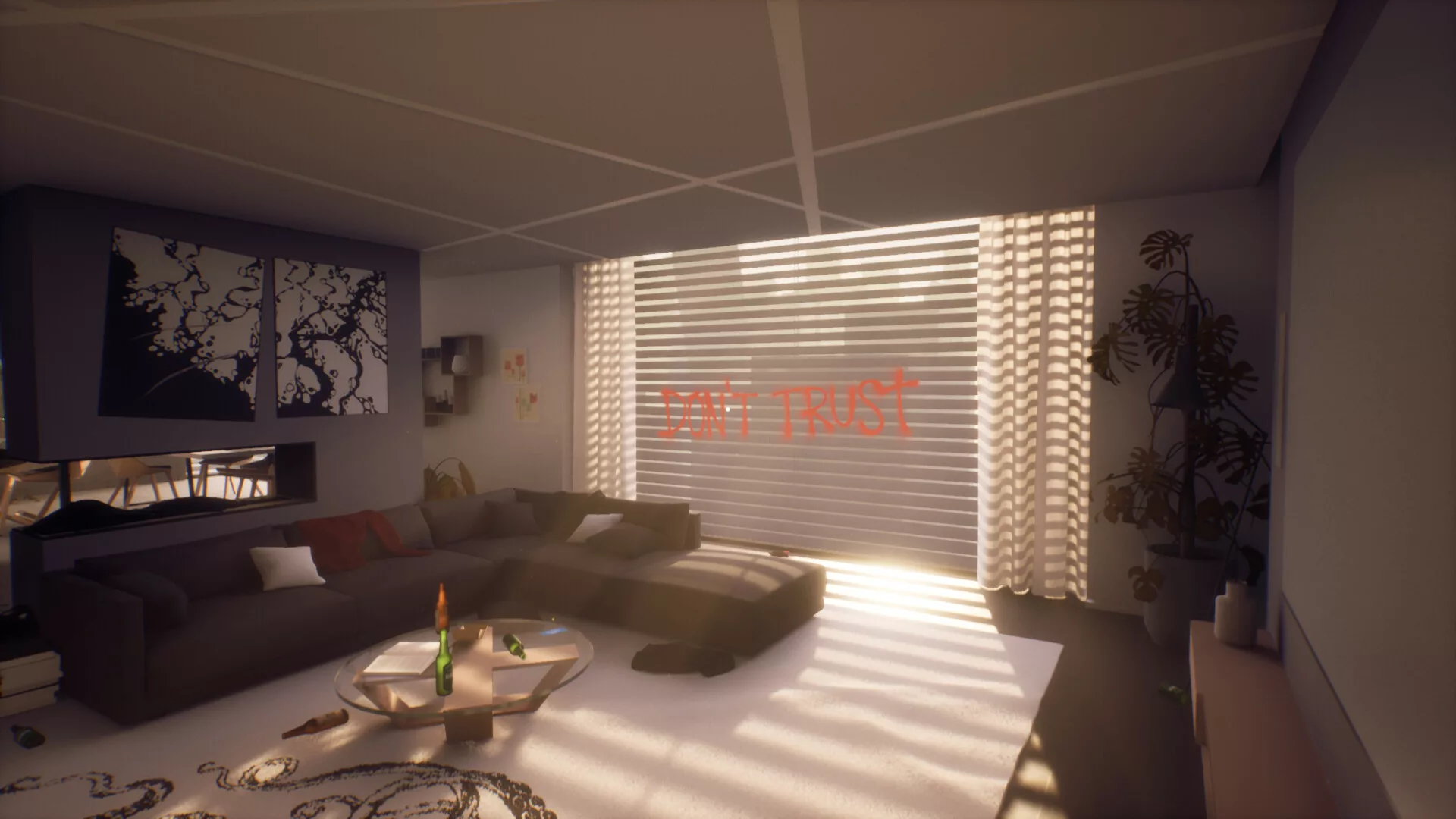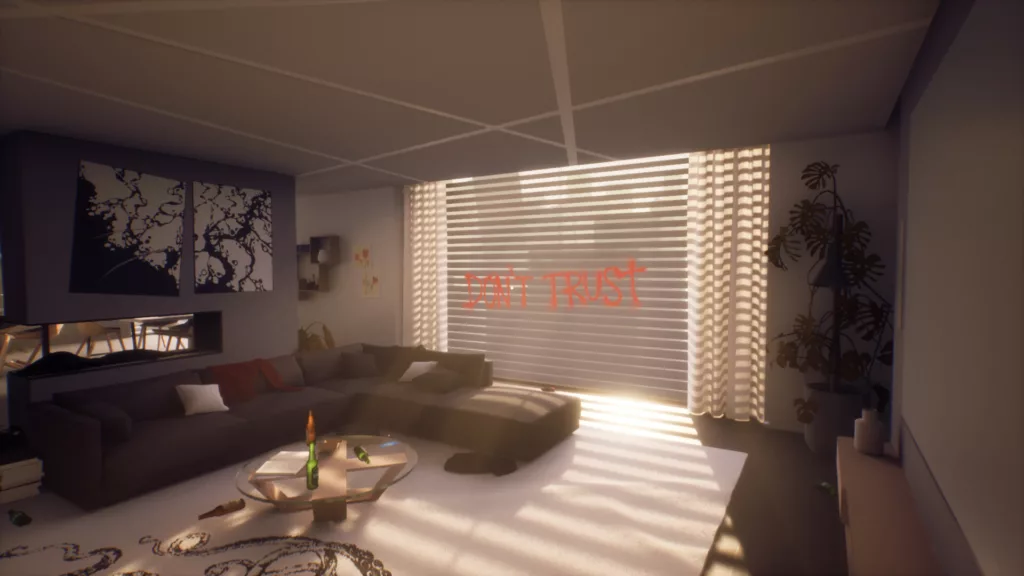 At its core, The Gap provides an engaging blend of mystery, emotion, and interactive environmental puzzles. Tracing memories to uncover the narrative proves deeply rewarding, especially when players find an immersive flow state. The game cultivates empathy for its central characters in a way few media can match.
The haunting negative spaces turning inward to explore philosophy and psychology show the confidence of the developers' vision. Mundane details take on poetic significance within memories fast slipping away. Few games can deliver such a potent take on the human condition.
While imperfect in parts, the totality of The Gap represents an incredible accomplishment in interactive storytelling and world building. It revels in exploring emotional nuance and the untapped potential of a mind unleashed. The experience stays with you long after the credits, urging self-reflection about nostalgia, loss, and the bonds of family.
In the crowded landscape of psychological thrillers, The Gap differentiates itself through an uncompromising artistic identity. It may not appeal to all, but those who synch with its vision will find something special waiting in the spaces between reality. Joshua's journey quickly becomes one of the most poignant expeditions a game can offer.
The Review
The Gap
After exploring the multifaceted offerings of The Gap, I can confidently say this is an unforgettable addition to the psychological thriller genre that left me deeply moved. The minimalist art direction draws players inward, while expertly crafted vignettes generate connection to the rich characters. Smart design creates an engaging investigative gameplay loop that syncs perfectly with narrative progression. While slightly opaque at times, the overall experience captures the essence of memory in a uniquely interactive way. Its few missteps are vastly overshadowed by gorgeous environmental design, empathetic writing, and a haunted atmosphere that provokes introspection long after. The Gap is an exemplary case of interactive media realizing its potential for emotional resonance through artistry and purposeful mechanics.
PROS
Emotionally resonant narrative with empathetic protagonist
Stunning minimalist aesthetic that matches the game's themes
Intriguing memory-based environments full of detail
Satisfying gameplay loop of finding memory triggers and solving puzzles
Highly immersive once players find a flow state
Impactful storytelling through well-paced revelations and internal struggle
Haunting, ethereal soundtrack that complements the visuals
CONS
Can feel aimless or opaque after long breaks from the game
Lack of clear in-game objectives and guidance at times
Some character relationships lack nuance and complexity
Occasional stiff dialogue and repetitive gameplay elements