Barbecue season is here again! While vegetarian recipes are becoming increasingly popular, many people think of meat dishes when they talk about barbecues. But in 2021, this is really going to change. Leave the hamburgers, skewers and spare ribs behind and make way for the tastiest veggie barbecue dishes.
In this article, we will introduce 5 vegetarian ideas for barbecue that are so tasty and so easy to make, stay tuned.
Vegetables on the barbecue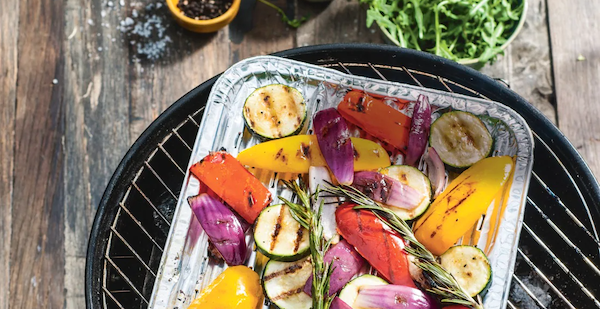 For starters, you can always choose to grill vegetables. Consider red pointed peppers, portobello mushrooms, corn cobs and more. All of these are simple vegetables that you can grill somewhere between 180 and 200 degrees. To give some extra flavor you can brush the vegetables with a mixture of olive oil, garlic and parsley. Once grilled, top with some pepper and arugula and you have a delicious vegetarian side dish.
Vega burgers: Bean burger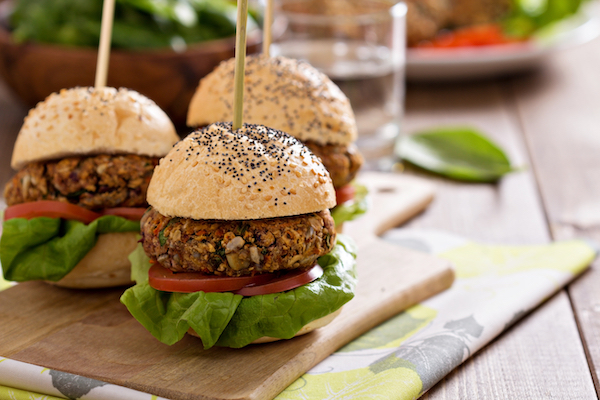 Obviously, a hamburger is a classic barbecue dish. In order to avoid that your vegetarian BBQ dishes are all side dishes, you can quite easily make a vegan version of hamburgers. This protein rich "green slice" is a good substitute for meat. Success guaranteed!
Camembert on the BBQ!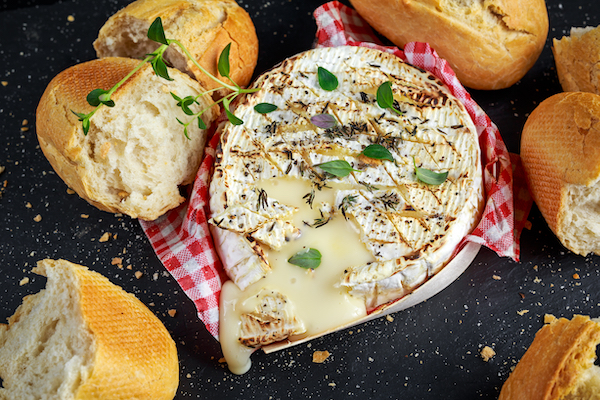 Are you searching for a vegan barbecue dish to really impress people? Give this camembert of the barbecue a try as a snack or dessert. Whether you're hungry or not, you won't be able to resist this smell and taste. This is a delicious recipe for cheese lovers. It is very simple to make, but oh so delicious. Add some bread and start dipping!
Filled baguettes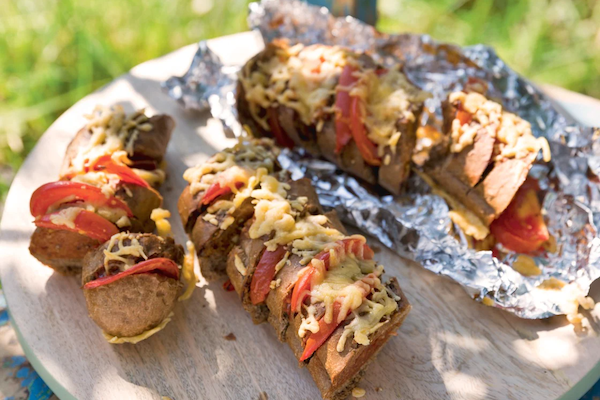 One thing you really can't miss at a barbecue is a nice piece of baguette. Some French bread with herb butter is always good, but if you want to be a little more innovative, try this recipe for a filled baguette. After trying this version with a spicy tomato filling, you won't want to do anything else. A great addition to your summer day!
 Vega Quesadilla from the barbecue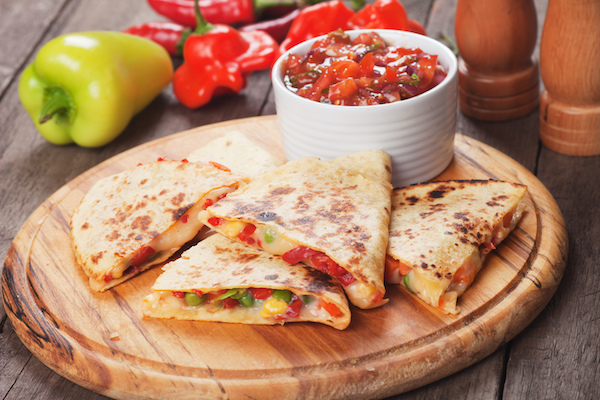 Are you fond of quesadillas? This recipe combines the best of both worlds, namely BBQ and Mexican cuisine. Rather than the traditional quesadilla with chicken or minced meat, here we go with the vegetarian version. And trust us, you don't miss the meat at all! In case you don't like wraps, you can also use the quesadilla filling on a pita roll.
Bottom Line
In conclusion, nowadays you can have a barbecue without meat. What do you think about these 5 vegetarian ideas for barbecue? Do you know any other good vegetarian ideas for barbecue which we have missed here? Let us know in the comments section below.