Once again, you don't know what to prepare for dinner? Don't have time but want something warm and healthy? Well, in this article of Gazettely, we've got 4 tried and tested quick soup recipes for you. The preparation time for these soups is a maximum of 10 minutes!
Why are soups great?
Warm soup is a good idea, especially on the colder days of the year! Soup is one of the less calorie-dense dishes. Still, it usually contains all the essential nutrients (proteins, fats, carbohydrates), as well as vitamins, minerals and fiber.
The lighter soups make an excellent prelude to the main meal because they stimulate the stomach lining to secrete more gastric juices and prepare the stomach for the main course. The soups also have their place in the drinking regime, as a large plate of soup contains up to a quarter of a liter of water.
You say everything is fine, but where do you take the time to cook? The recipes below are straightforward and quick to prepare; even an elementary school child can handle them.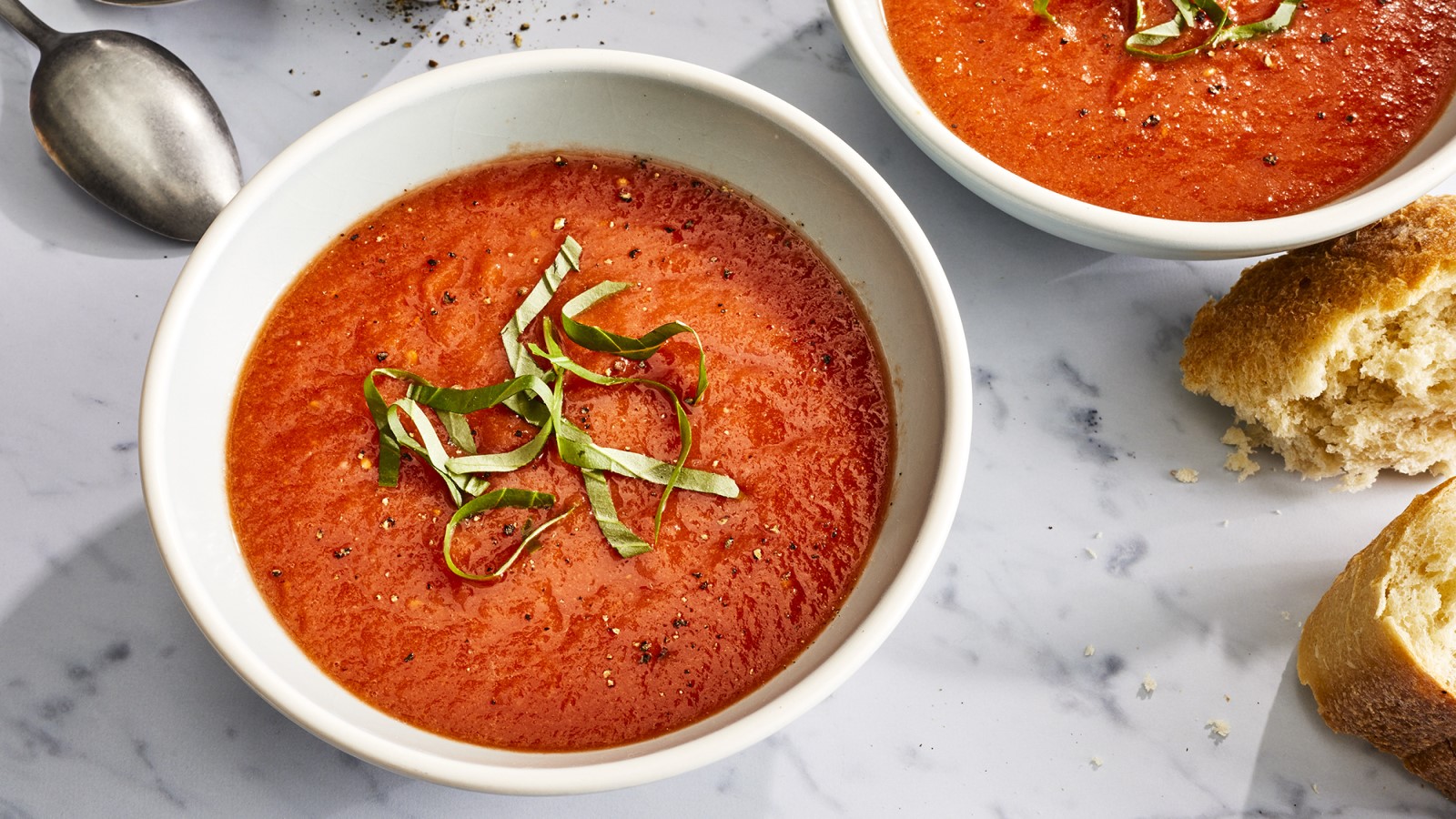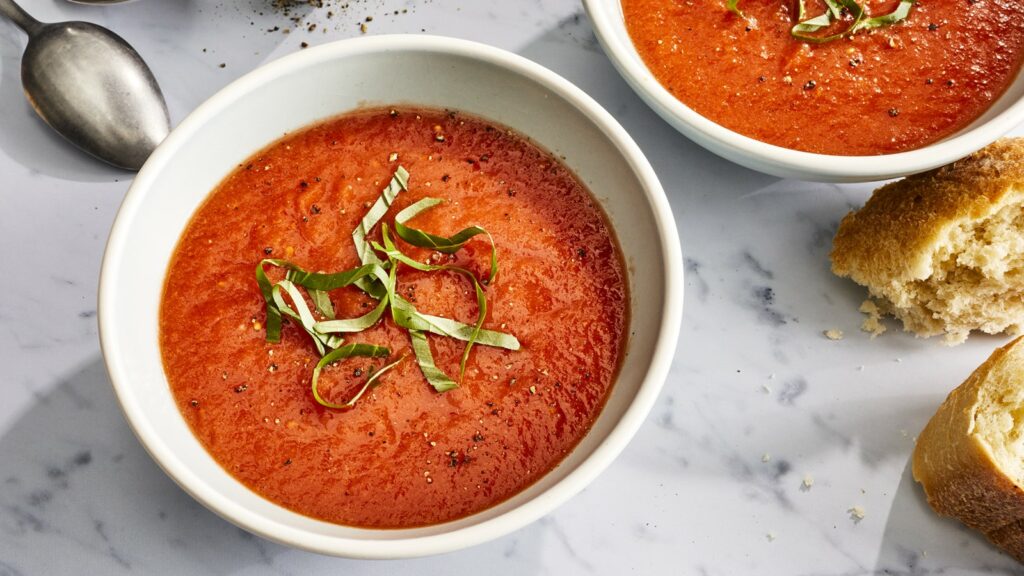 Ingredients
8 large fleshy tomatoes
Smaller onions
Brown sugar
¾ liter of water
2 vegetable stock cubes – choose without added preservatives and flavorings
A pinch of basil
A knob of butter
How to make it
Thin the resulting tomato puree with the remaining water, then add the stock and bring to a boil. After the broth has dissolved, flavor the soup with sugar (to balance the flavors), and add butter or a little salt.
The individual portions can be sprinkled with shavings of Parmesan cheese or coarsely grated pine nuts. A baked baguette with Niva or less fatty mozzarella is a great side dish.