Greasy hair not only looks messy and annoying – it's also a true vicious circle: when your hair is greasy, you will simply wash it. However, if you wash it too often, this stimulates the scalp's oil production and it gets greasy again – the more often we wash it, the faster it gets greasy again. Really annoying! In this article we will tell you how to train your hair to be less greasy!
So in order to escape this vicious cycle of shampooing, what can you do? Very simple, you send your hair into training. It may sound strange at first, but it's actually quite logical. The same way you can get your muscles used to lifting more weight, you can get your hair used to greasing up slower and less.
The 4-day cure for oily hair
There is a famous 4-day plan to combat greasy hair. Stay tuned as we will show you how to train your hair not to be greasy so fast anymore:
Day 1: Wash your hair
Here we go. For the first day you are allowed to wash your hair normally… yep! Here, we recommend using clear shampoos instead of milky shampoos – as these are lighter and don't weigh the hair down as much. In addition, a clearing shampoo can free the hair from greasy residues. But be careful. When used excessively, such a shampoo can damage the hair structure.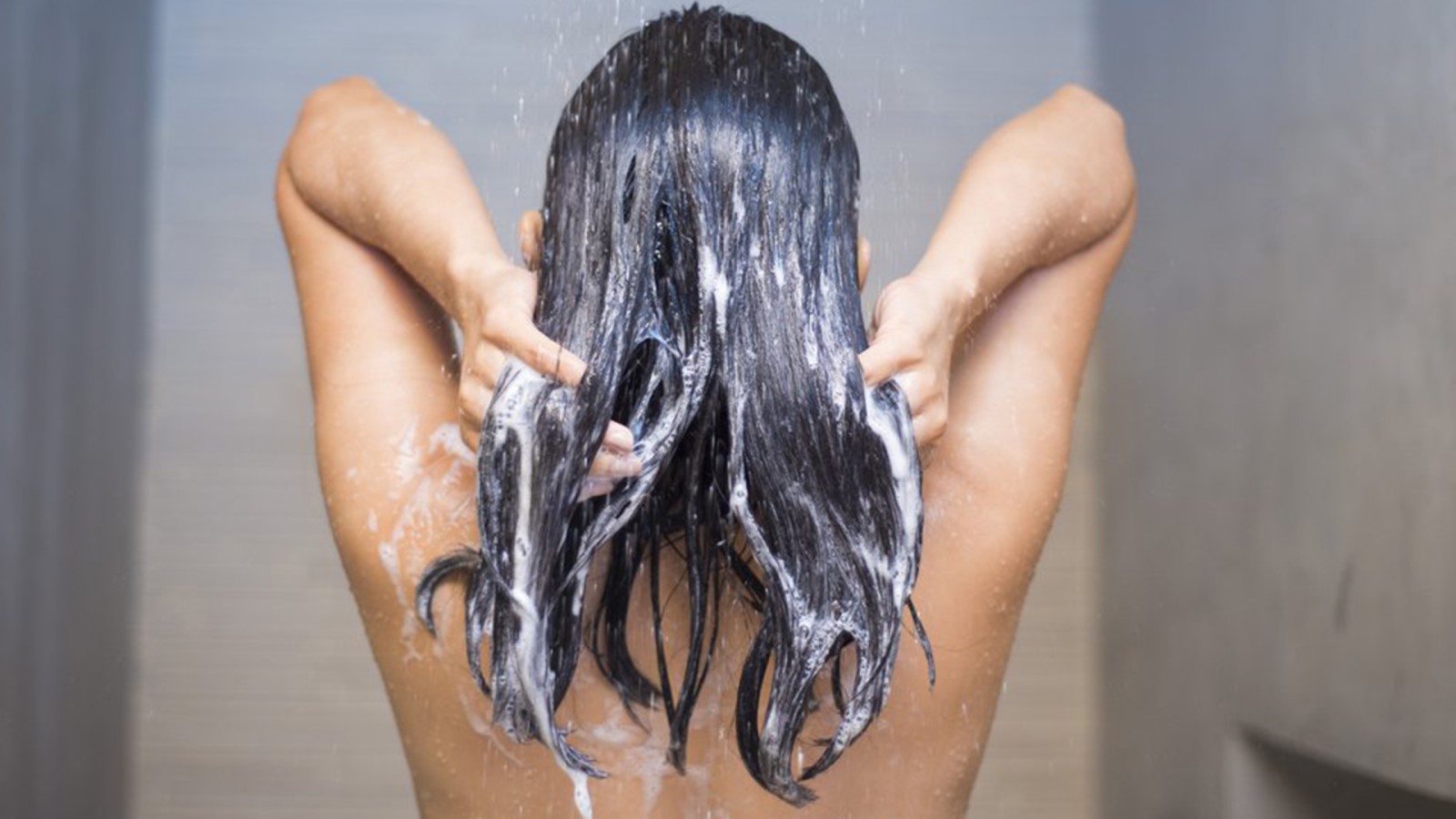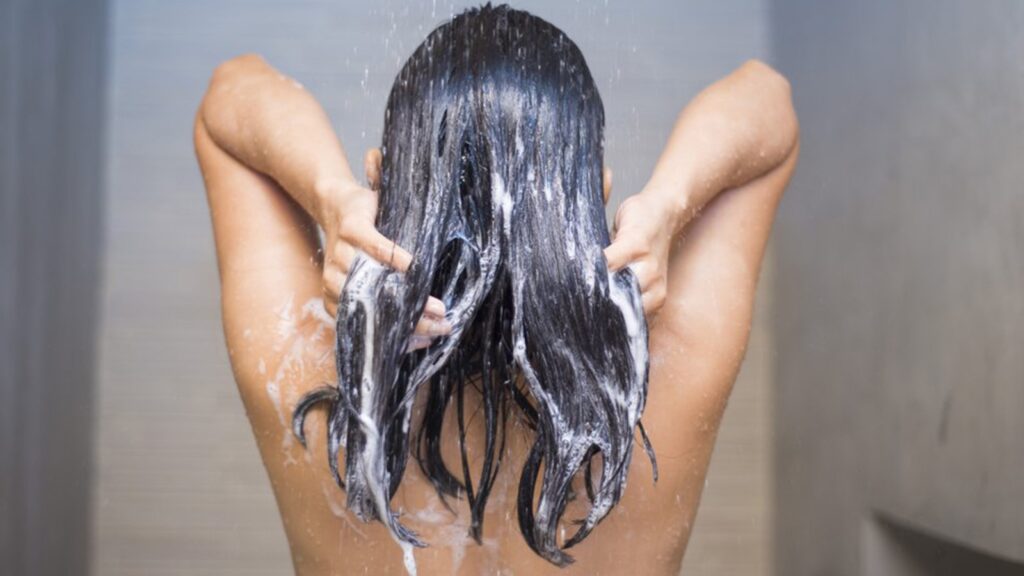 Day 2: Dry shampoo instead of washing
The second day, even if your fingers are itching, you have to be tough and forego shampooing. You can cover the first greasy spots with dry shampoo instead. A little tip: If you have brown hair, make sure you use the right spray, because otherwise your hair could turn an unpleasant shade of gray. On the second day, it's best not to wear dark tops – the spray residue is particularly visible on them.
Day 3: Braid or chignon in place of washing
For the third day, it's time to go for it: Hair up. That way, the greasy hair is less visible. Plus, you'll be less tempted to run your fingers through your hair – which will only boost oil production in the roots. The high messy bun looks cool and also lasts much better thanks to the greasy hair.
Day 4: Apple cider vinegar instead of washing.
Drum roll… the fourth day you can wash your hair with warm water. Use apple cider vinegar instead of shampoo. Spread it as usual in the tips and at the roots and then rinse carefully. The acid in the vinegar will stabilize the pH of the scalp and cleanse it of greasy residues.
What to do next
You've probably never looked forward to washing your hair this much, have you? You can finally reach for the shampoo again on the fifth day. And afterwards? The 4-day plan starts all over again. In order for the anti-grease treatment for your hair to be as effective as possible, you need to avoid using too many styling products on wash day. Any sprays, creams and lotions will only weigh the hair down again and encourage oil production in the roots. You should limit yourself to a volumizing mousse or spray for the roots.
Also Read:
For those of you who are impatient, we're sorry to disappoint you. After four single days, your hair will not be completely revamped. It takes a little longer. Therefore, you must continue the 4-day routine for several weeks – for as long as it takes until you notice an improvement in your hair. Then you can reduce the wash-free days from three to two, i.e. a 4-day plan becomes a 3-day plan.
By the way: Using shampoo on two days in a row is no problem. But you should not overdo it with the washing. It is not only good for your hair and your water bill, but it is also good for the environment.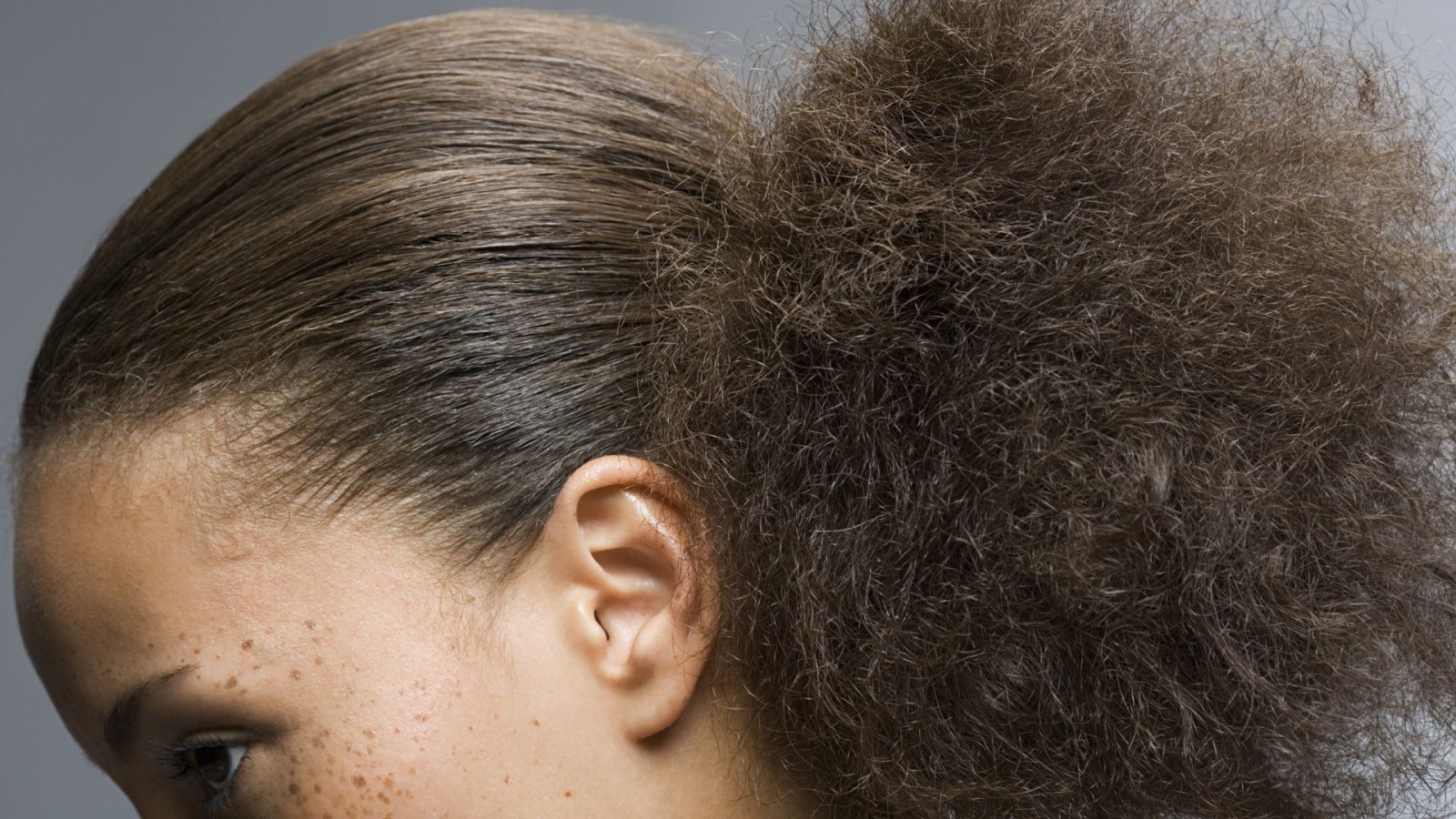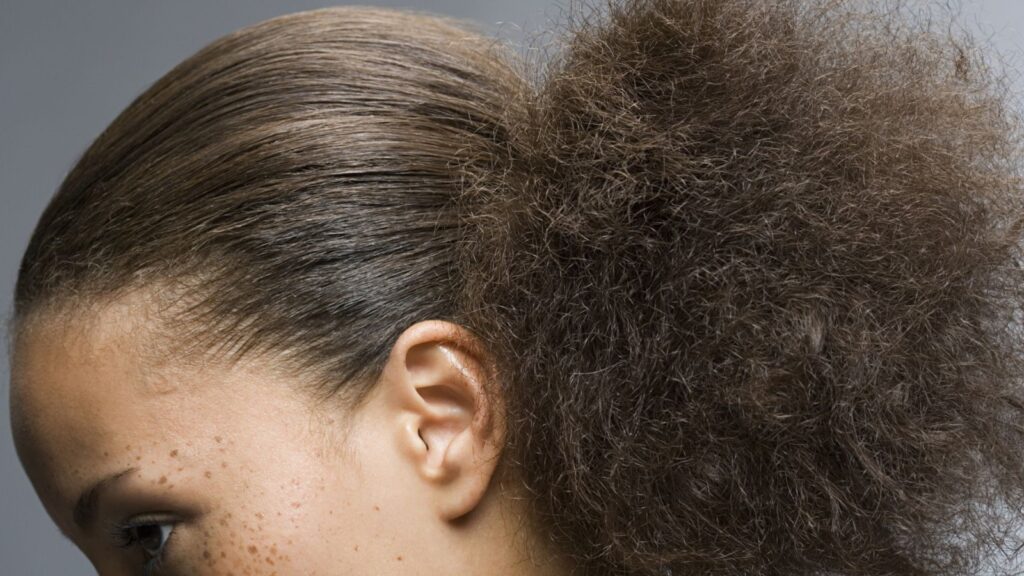 Bottom Line – Training Hair to be Less Greasy
As we said before, training your hair to be less greasy will take time, a few weeks at least, so you need to be patient and follow the instructions we offer in our how to train your hair to be less greasy guide. If you have any questions, don't forget to ask us in the comments section below.