The Arkane Studios company is famous for creative and supernatural action spectacles. This concept is taken to the extreme in Deathloop with its mysterious time loop. This first-person action game tells the story of two assassins who are trapped in an eternal fight to the death! Find out whether the game can match the fascination of the Dishonored game in our Deathloop review in the following.
What is Deathloop?
Deathloop puts you in control of Colt, who is stuck in a time loop. Each day is repeated on the island of Blackreef, split into four areas and four times of the day. When you finish a game day or die, that loop will repeat itself all over again.
In other words, all enemies will be in the same place again, demolished buildings can be re-entered and you may return with new knowledge, greater preparation and more experience in situations where you previously failed.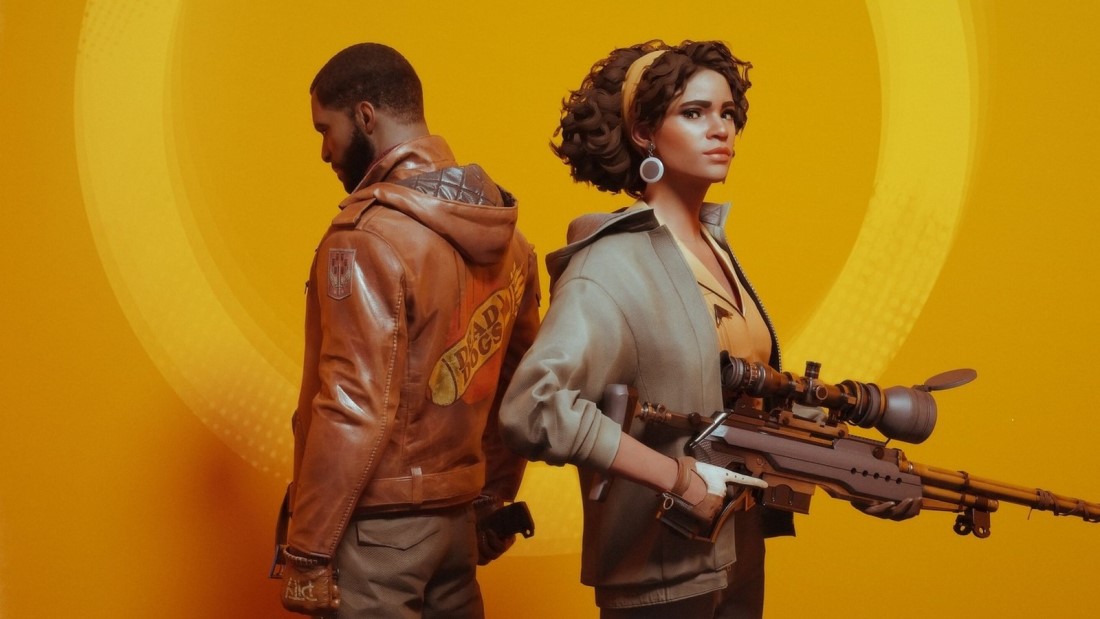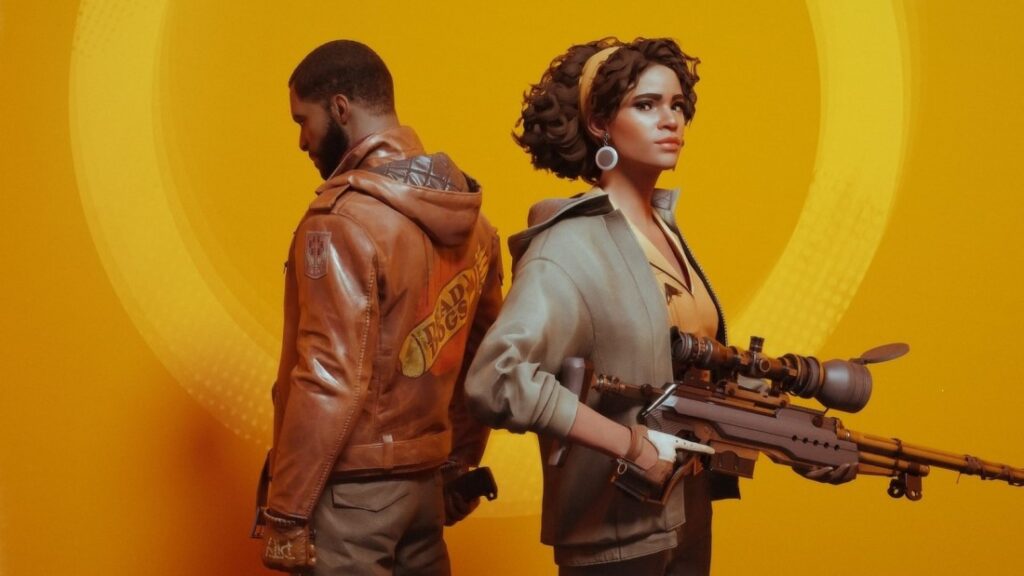 The only way to escape the loop is to destroy the eight visionaries who control the island. But that's easier said than done since the eccentric personalities don't run into Colt's shotgun of their own free will. Rather, it's your job to carefully investigate the visionaries' daily routines, figure out their vulnerabilities, and finally figure out a way to take out all eight targets in just one loop.
To ensure that you don't literally start from scratch every morning, after a short time you'll learn to take weapons and skills with you to the next loop. The defeated visionaries and some items in Death Loop will leave behind so-called residue, allowing you to enrich the weapons and upgrades you find. As a result, Colt gets a bit stronger with each loop.
When Colt has learned a few of the supernatural abilities, Deathloop starts to have the arcane touch familiar from Dishonored. From this point on, you can adapt your style of play to your own preferences, be it through teleportation, invisibility or flinging helpless opponents around via Karnesia.
In order for the game to never be too easy, you'll always need to watch your own back so that you don't get caught by Julianna. She is your opponent who wants to stop you from killing the visionaries or hunts you down. This creates an exciting game of cat and mouse as soon as Julianna breaks into your timeline, making even repeated passages through familiar areas not boring so quickly.
As soon as you have gained enough experience and the island is as familiar as the back of your hand, you can also turn the tables: In Deathloop's online mode, you can put yourself in Julianna's shoes and hunt Colt down. For this purpose, a random matchmaking system is at your disposal, but you can also enter games from your friends list.
Also Read:
Deathloop review conclusion
Finding your way around Deathloop will take a bit of time. However, as soon as it clicks, a fascinating and motivating game flow emerges. Getting your bearings is almost too easy, as the game automatically evaluates every document found, every clue, every discovery and every connection, sending you directly to the next story snippet via quest marker.
Unfortunately, the independent unlocking of the time loop and the related "aha" moments, such as those that worked so excellently in Outer Wilds, are the exceptions. As soon as you've found sufficient clues and pursued the right quest lines, the game will even literally tell you how and where exactly you can find all the Visionaries in a single loop.
On the flip side, there is virtually no idle time, because you always know exactly what to do next, and you can always decide which lane or upgrade you want to chase next.
This freedom and versatility is also noticeable in your play style, because thanks to the special abilities, called panels in Deathloop, you can customize Colt to your liking. Do you want to be stealthy with teleport and invisibility, or aggressive with a combat shotgun and a devastation tablet?
Both of these and even more styles are possible, valid and can be combined at will. Moreover, since you can change your loadout between times of the day, your play style can always be adjusted to the next quest objective.
The characters are unfortunately less varied. While the cool retro scenery of the island Blackreef is completely impressive, you don't really need to expect sympathetic characters. It is without question intentional that the visionaries are unsympathetic stinkbots.
The fact that Colt and Julianna have nothing more to offer than some vulgar language and annoying arguments for the longest time, however, is more of an eye roll than a curiosity.
Once you discover more about Blackreef, the Visionaries, and Colt and Julianna's background story as the game progresses, the situation improves, of course, though overall the story and its characters fall short of expectations. This is too bad, after all, the time loop concept has so much potential for an exciting and original science fiction story.
With that said, Deathloop is far from a disappointment, although the game's major strengths clearly lie in the gameplay flow Arkane Studios has become accustomed to and less in unlocking the time loop. Therefore, anyone who expected a new Dishonored instead of a new Outer Wilds can pick it up without hesitation.
What do you think about this Deathloop review? Let us know your comments if you have already played the game on PS5.
Deathloop Pros
Varied time loop scenario
Special abilities allow versatile playing styles
Cool retro setting
Original integrated multiplayer mode
Countless details and hidden secrets in the game world
Deathloop Cons
Quests are too much for you to handle
Hardly any own conclusions or aha-moments possible
Unsympathetic characters
Deathloop Score
8.5/10
"Even if Deathloop fails to exploit the full potential of the fantastic concept, Dishonored fans will definitely get their money's worth thanks to the well-rounded gameplay."
Deathloop Trailer