Over the past few years, several trends have been played out in the crypto market. Decentralized finance came into the focus of crypto fans again and again. DeFi is, at the same time, a development that is not likely to disappear too quickly. DeFi applications could disrupt the financial world in the next few years. Then, DeFi tokens would also profit in the long term. Therefore, future-oriented investors can position themselves early for DeFi's triumphant march.
Besides the future potential of DeFi, the following article also presents five DeFi tokens whose price could rise significantly in the next few years.
What is DeFi?
DeFi stands for decentralized finance. This is a multifaceted ecosystem in which consumers regain personal responsibility. Henceforth, the users themselves decide about money again and hold their assets in safe custody on their own responsibility. Smart contracts are taking their place instead of intermediaries in the financial system. They offer the advantage of significantly faster processing and lower costs. Meanwhile, numerous DeFi projects target different usescases: Lending, Borrowing, DEX, Digital Assets, Crypto Derivatives or Payment.
DeFi offers these opportunities in the next decade!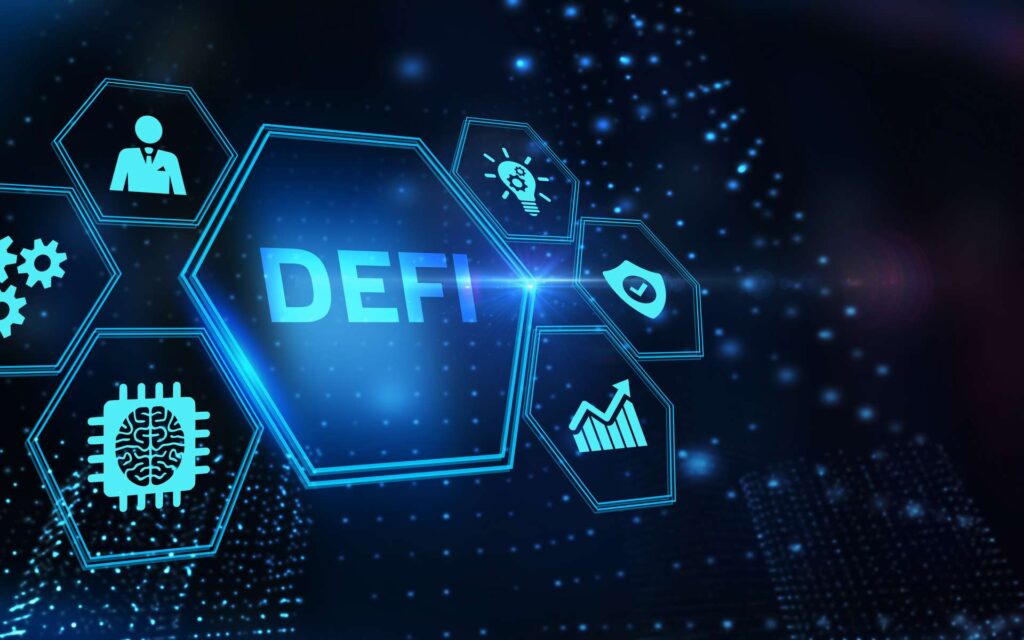 In principle, decentralized finance can fundamentally change the financial system as we know it today. Through blockchain technology and smart contracts, we could see financial services become cheaper, transparent, and more trustworthy in the coming years. Simultaneously, DeFi offers the opportunity for widespread equality.
This is because many people around the world still have no real access to the economic and financial system. The prospects for the future of decentralized finance are good, and its acceptance is likely to increase rapidly. In any event, DeFi applications are likely to become more and more part of our everyday lives and may even completely disrupt the financial and banking system.
This societal development offers the opportunity to benefit from the increasing adoption of many cryptocurrencies to investors. Whereas DeFi could spell crisis for traditional financial players and banks, opportunities are emerging for bold investors.
5 Best DeFi Tokens You Should Buy Today
Now that you have a better understanding of DeFi finance, in the following, we will introduce five best DeFi tokens, stay tuned.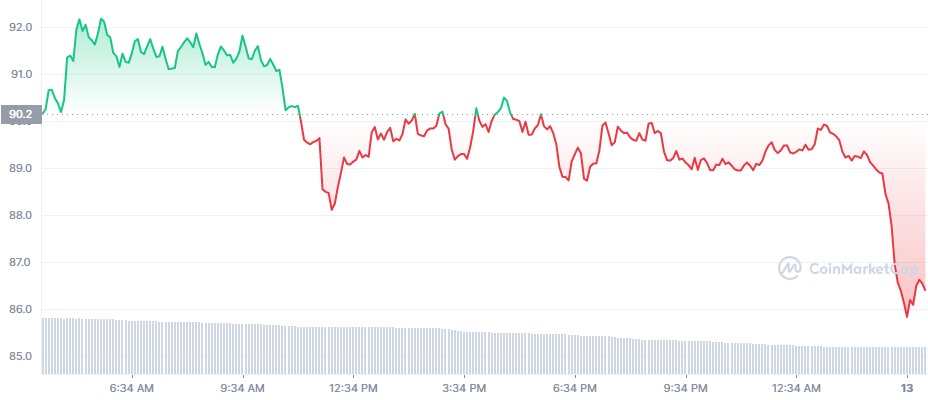 The leading platform for stablecoins is Terra. Over the past weeks and months, Luna, a native token that reduces volatility in stablecoins, performed better than the overall market. However, how come the Terra network is a beneficiary of the rising adoption of DeFi?
Simple, because the stablecoins have a bridging function, linking cryptos to fiat currencies. By tying them to more stable currencies, stablecoin holders benefit from lower volatility. For instance, stablecoins can thus earn interest while the downside potential is limited by coupling to real assets. Therefore, stablecoins became an essential asset in the lending sector of decentralized finance. If more people use DeFi applications, demand for Stablecoins should also continue to pick up. Terra network would be the first to benefit from this.