The Binance platform is a favorite among users from all over the world, even though it didn't exist a few years ago. Thanks to many marketing and successive updates, which are often well thought out, this platform has effortlessly made it to the top of the best crypto platforms. We make the tour of the service in this 2022 Binance review!
"Binance"? It is a contraction of the terms "binary" and "finance", a crossword that reflects the idea that there are now two types of currencies in the world: fiat and crypto. After several years of reflection and a meeting with the founder of Monaco (now Crypto.com) in June 2017, Changpeng Zhao decided to embark on a fundraising in the form of an IPO and managed to raise over $15 million in less than two weeks.
From being a small and modest platform in 2017, Binance has grown well and has now become the leading global platform in terms of volume. Stay tuned as in the following; we will review this cryptocurrency exchange platform.
Binance offers everything you need in the crypto world
Its home page is simple but rather busy: dropdown menus leading to a somewhat daunting number of features, milestone tracking, crypto-currency quotes, an invitation to download the mobile and desktop app and more are displayed in English by default, the user can switch this page to many languages with a single click.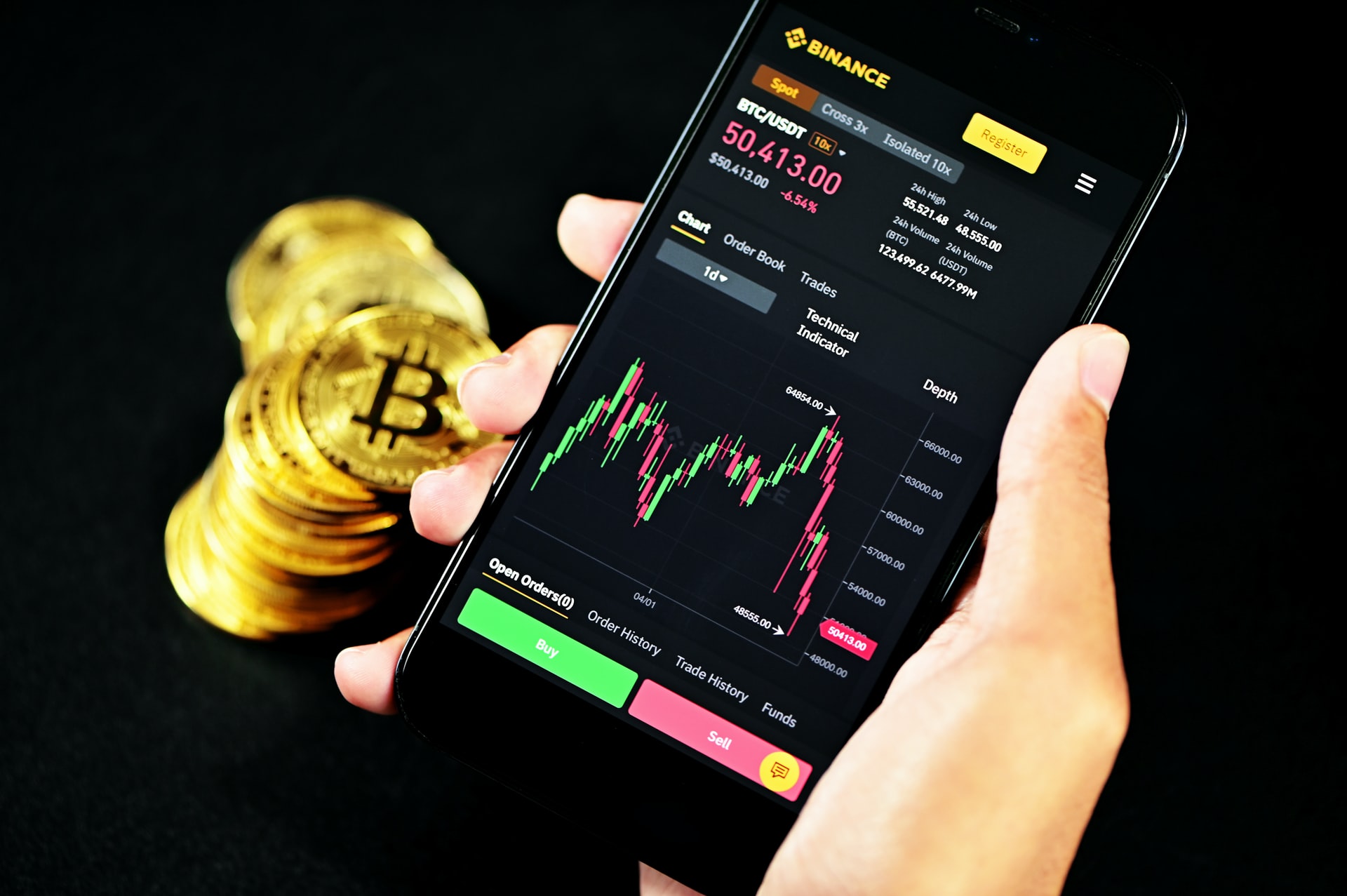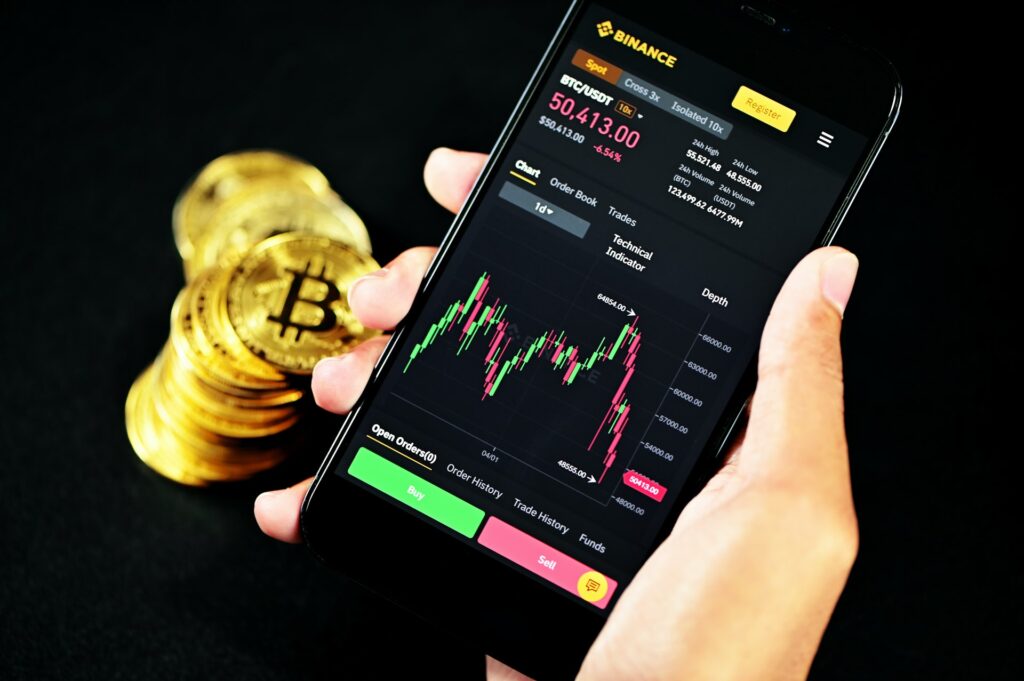 A true translation effort has been made throughout the years, and now the platform offers a lot of educational content in many languages without too many complex terms, making the site accessible even to most beginners.
The registration is quick and easy: one email address, one complex password, and that's it. In contrast to many platforms that require identity verification, registered users can start trading immediately after funding their accounts. In fact, Binance offers the possibility to trade on unverified accounts while limiting withdrawals to 0.06 BTC per day (previously 2 BTC).
To fully enjoy all the features, such as removing withdrawal limits or paying with your payment card, you will need to go through the account verification step with an ID, a telephone number and a proof of address less than three months old. When the account is created, verified or not, you can deposit money and start trading.
As usual, it is recommended that you enable two-factor authentication before proceeding further. Please note: On an unverified account, you cannot generate an API key since August 2021, which makes it impossible to connect to third-party services. This way, Binance shows its willingness to comply with current regulations by cooperating with regulators in different jurisdictions and limiting the functionality of the anonymous accounts to a maximum.
Cryptos can be purchased directly with a bank card, P2P or via third parties. Purchasing with a bank card, which requires identity verification, is quick but will cost you 1.8% of the amount purchased. SEPA transfers are no more available on the platform due to compliance issues with some regulators, making getting cryptos against fiat currency much less attractive at Binance.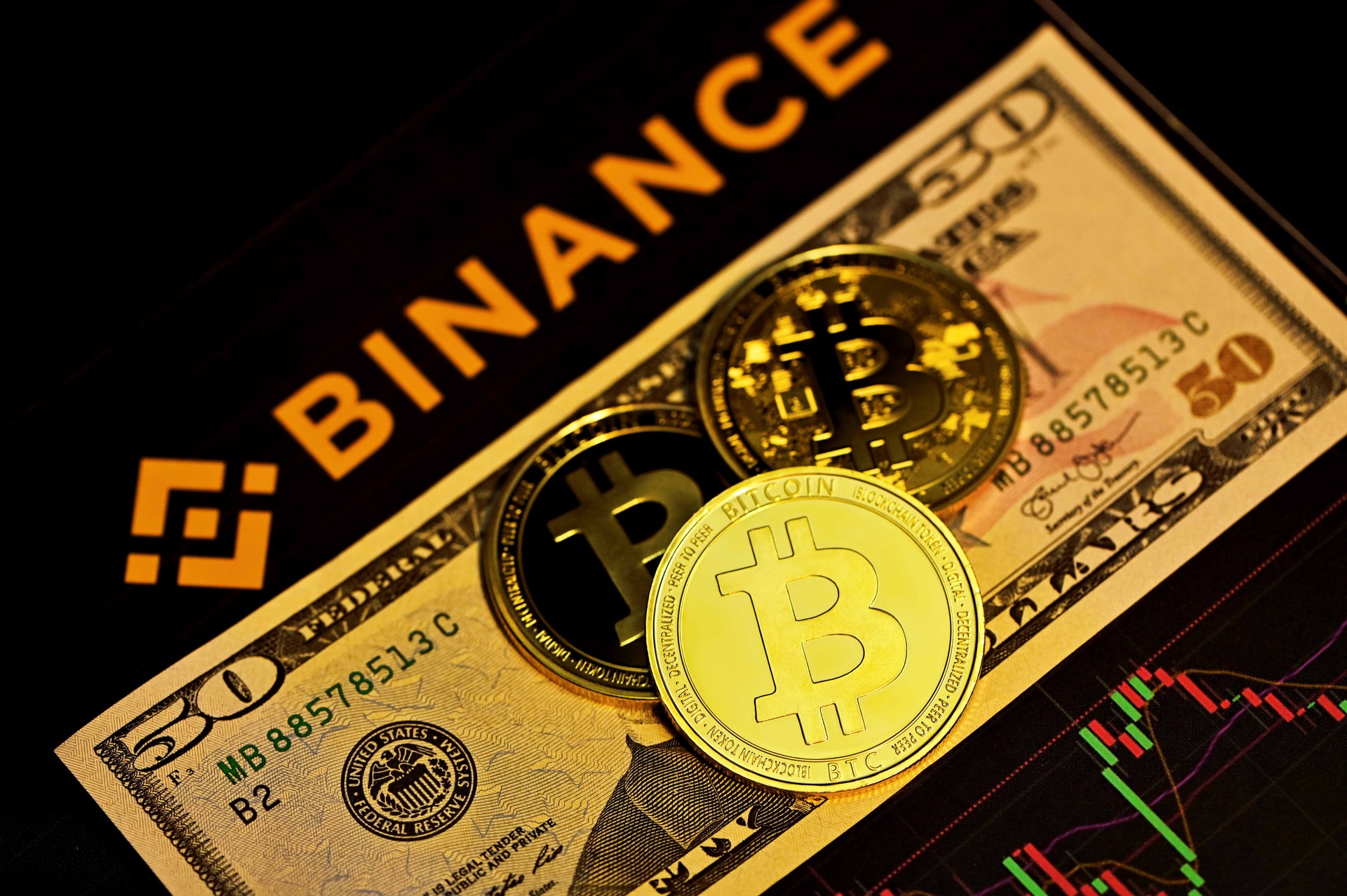 Other methods of payment for instant purchases are also available with Advcash. Something new and very interesting for users who do not do short-term trading but want to buy cryptos on the markets regularly and automatically to keep them for the long term: Binance now offers recurring purchases with a single click. These recurrent purchases, or entries by fractions, allow the user to smooth out the risk associated with short-term volatility.
Crypto deposits are immediately accessible, including for unverified accounts. The deposit and withdrawal fees are among the lowest in the industry.
From money deposit to trading
There are several dedicated sub-platforms on Binance: one for trading on spot and margin, one for futures trading, and another one for options with maturities that we will call correct (compared to those of the binary options that have existed on the platform for several months). For a long time, Binance has been criticized for having a complicated platform to learn for beginners; this is no longer the case since the company split its services to offer a "Lite" and a more "Professional" version of its platform.
Spot and Margin platform
The Spot and Margin platform allows you to trade spot and margin assets. It offers a large number of assets (many pairs vs BTC, vs ETH or vs TRX, as well as pairs vs several fiat currencies such as the euro, dollar, pound, ruble…). In contrast to the vast majority of other platforms, the liquidity of some pairs considered as "exotic" remains correct. This sub-platform offers limit, market, stop limit and OCO orders. The order placement window is clear, and order placement itself is done without difficulty with instantaneous execution and without too much slippage.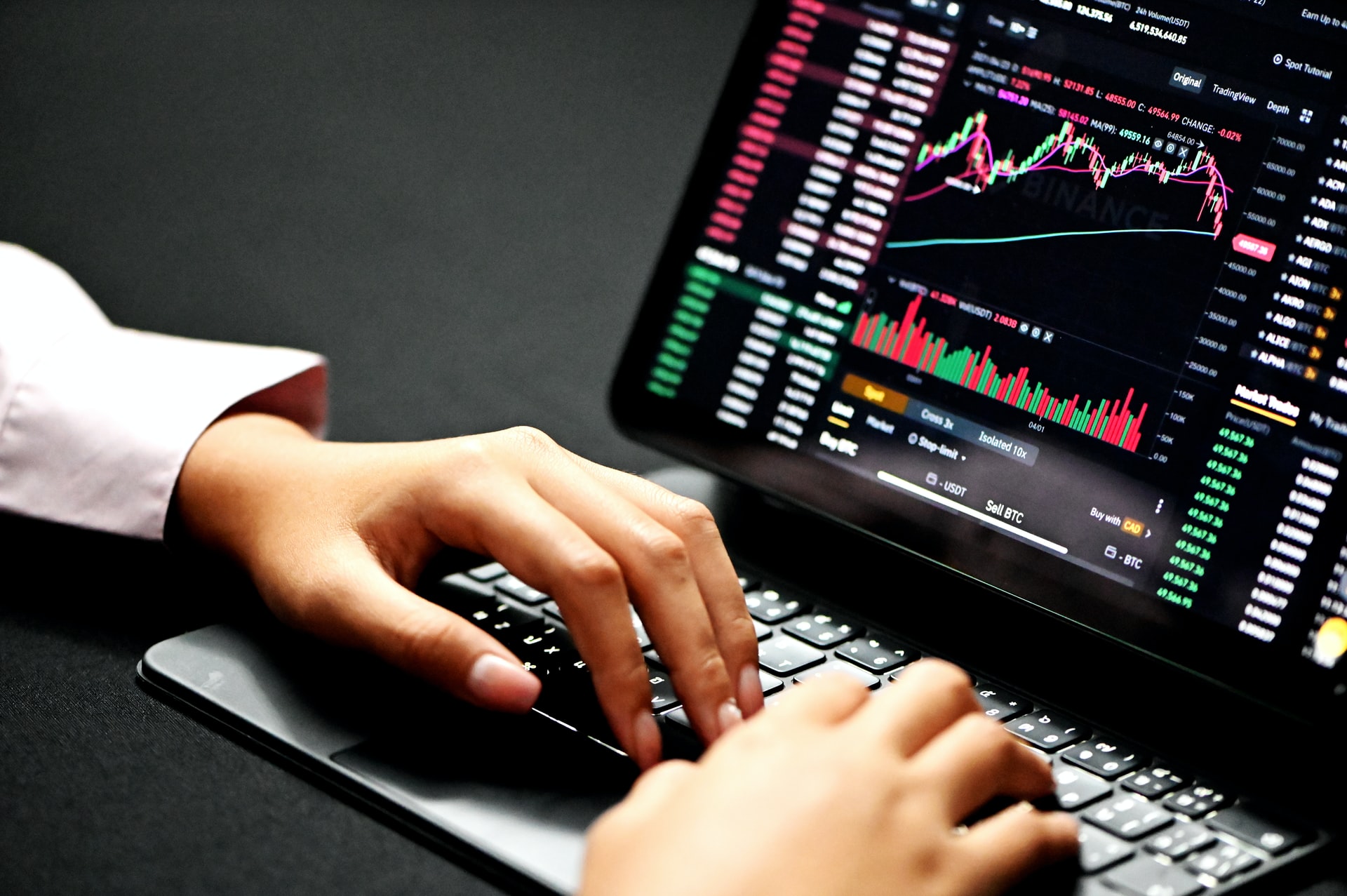 Transaction fees on the spot market are among the lowest in the industry, at 0.10% for makers and takers. However, if you decide to pay your fees in BNB, the platform's token, the fees drop to 0.075% for the taker and maker. According to your VIP level, you can also have your fees reduced.
If you are trading more than 50 BTC (or equivalent) in the month or have 50 BNB at your disposal, you get the VIP1 status which allows you to benefit from a reduction. There are different levels of VIPs, which provide varying degrees of benefits. A similarly progressive fee calculation is applied for margin transactions.
We draw your attention to the leveraged tokens available at Binance. If you're not a trader whose objective is short term performance, we highly recommend against these products that expose you to leverage while being in the spot market.
If these tokens allow users to gain leveraged exposure without worrying about liquidation risk and the details of managing a leveraged position, do not be fooled: leveraging in a market as volatile as crypto is an enemy that will eventually get the better of your portfolio. Remember that historically, such tokens have not been particularly successful in generating long-term returns compared to traditional leveraged products.
In the Spot and Margin trading window, users have access at a glance to open orders and the history of orders, trades and deposits and withdrawals. All these data can be downloaded as a .csv file to study your trades or archive them on an external medium.
The platform now offers the possibility to display four graphs in the same window to follow the quotation of several pairs at the same time or follow the same pair on different time units simultaneously. However, in practice, readability is lost very quickly (especially if you have a simple laptop screen or a desktop screen smaller than 17 inches).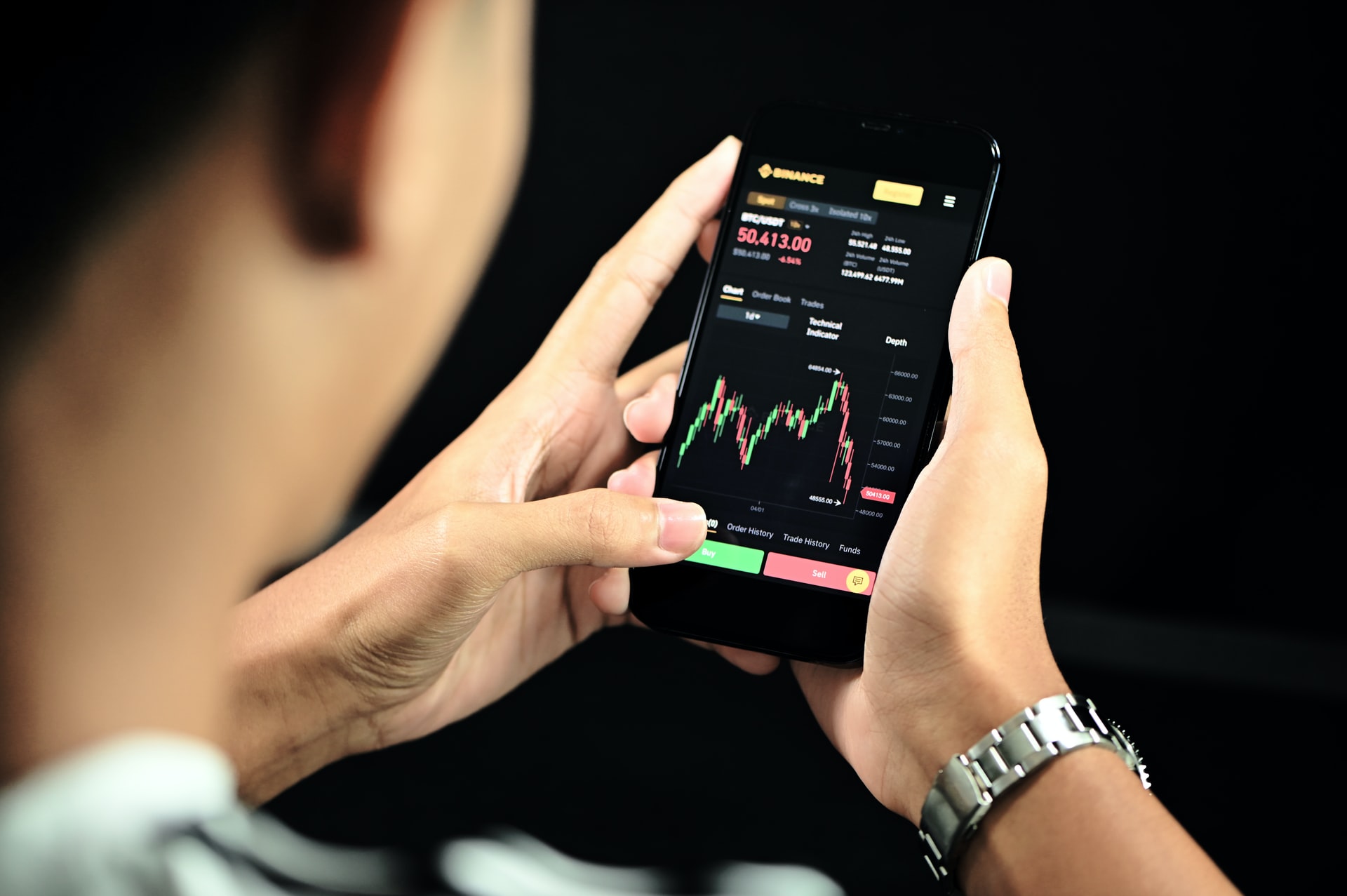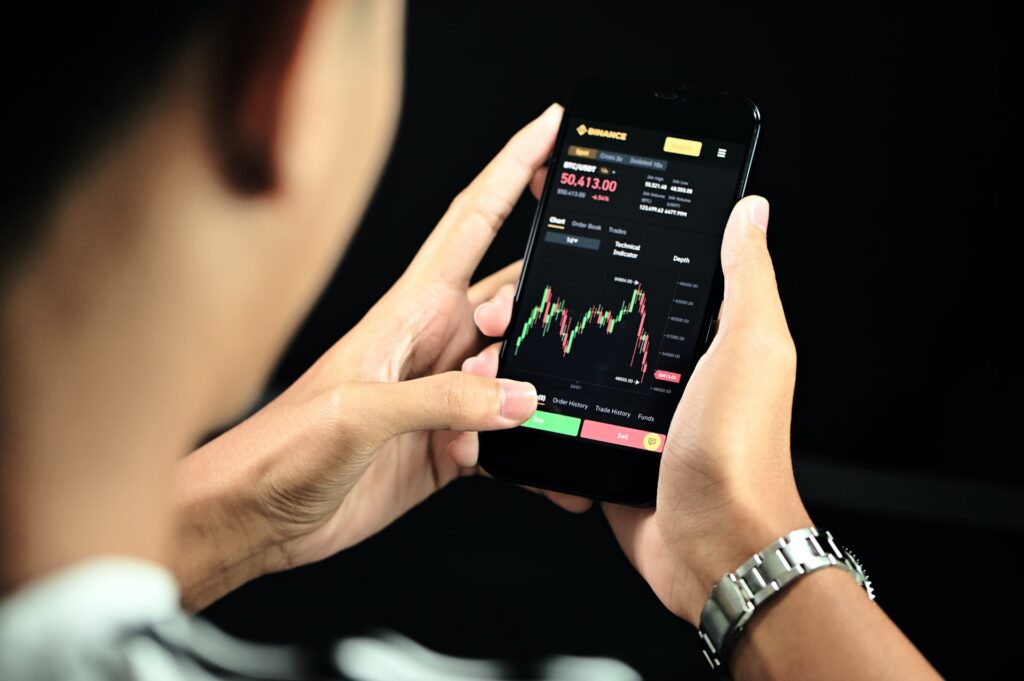 Futures Platform
The Futures trading platform is very comprehensive. At first sight, it might repel some beginners because it is visually very dense. The platform has interesting and useful orders for short-term traders: besides the classic orders such as "limit" or "market", you can also find "stop-limit", "stop-loss limit", or "stop-loss market" orders.
You may also use "trailing stop-loss" orders, which are well suited to very short-term strategies in volatile periods. We tested this type of order, and it moves without any problem according to new highs or lows reached, and this even in an environment of average volatility.
There are a large number of pairs available for trading in futures, and their liquidity is quite good. Finally, trading fees are ultra-competitive on futures at Binance with fees of 0.02% in the maker and 0.04% in taker – fees that can be reduced if you pay them in BNB.
As for the fees related to the spot account, the VIP status structure can also lower these fees even further. For example, VIP1 status (trading volume of more than 250 BTC per month and holding more than 50 BNB) allows for fees of 0.016% in the maker and 0.04% in taker. Although compliments are deserved for this particularly complete platform, we warn you against certain features that can very quickly cause harm.
First, let's talk about levers. While we are now used to warn you against them, we would like to emphasize the dangers they represent on this platform, which can authorize trading with a leverage of 125! Suppose that's not the definition of financial suicide. In that case, it is close: in cross margin mode, all it takes is a variation of the underlying asset of less than 0.8% to see your entire investment go up in smoke.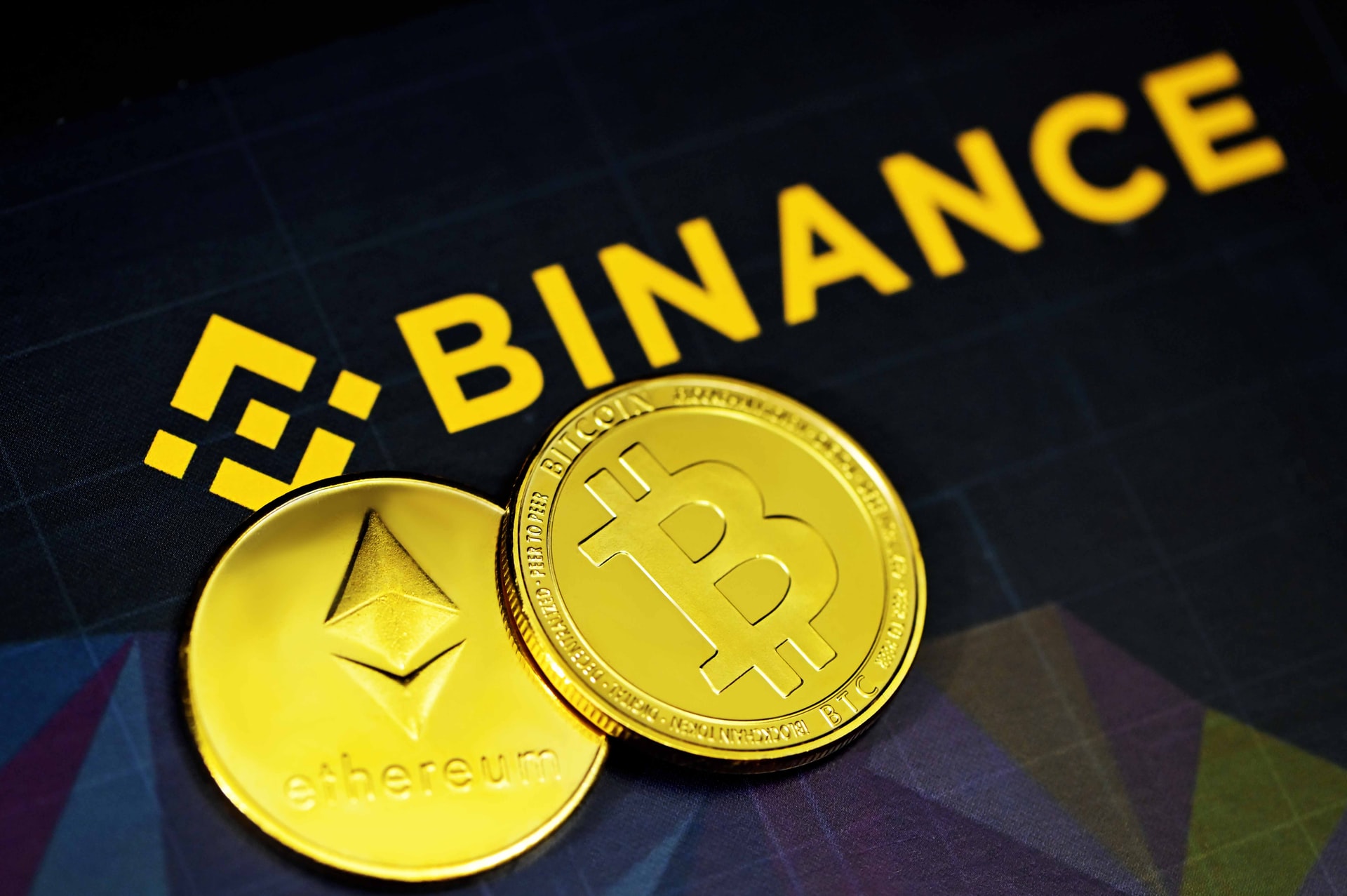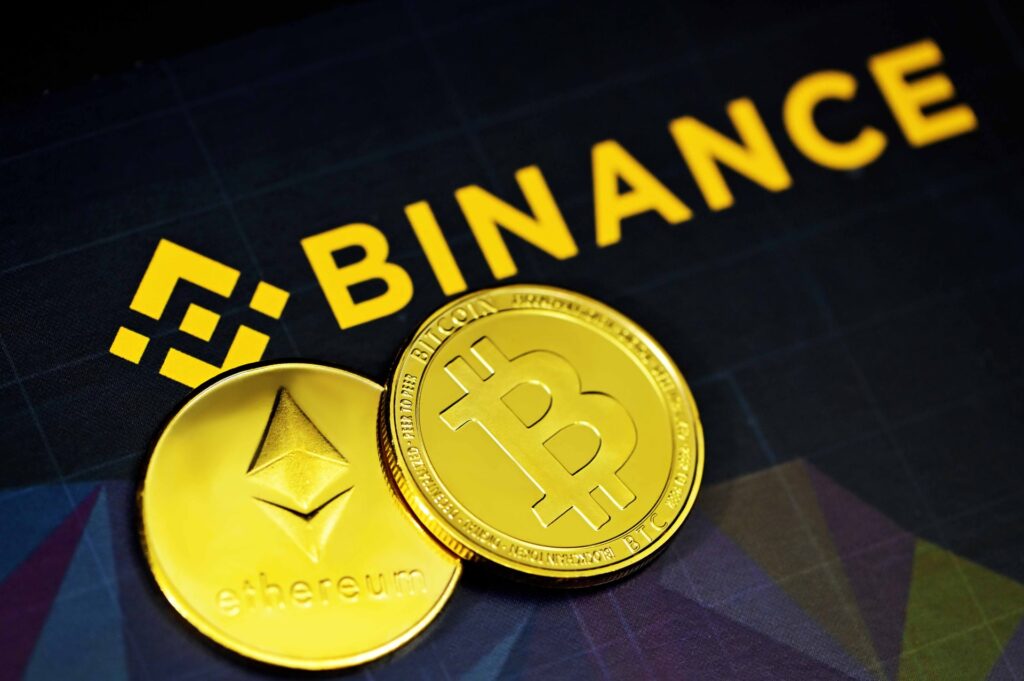 In the middle of 2021, Binance decided to stop giving access to these levers on unverified accounts, but they haven't disappeared yet: as soon as the account is verified, you can retrieve them with a simple click.
The second plague we want to warn you against is binary options that are curiously only available on the mobile app, on the futures sub-platform. These binary options are presented as a bet on the rise or fall of an underlying asset such as Bitcoin, and they have a very short maturity, from five minutes to 24 hours maximum.
That's almost like being in a casino, especially regarding the 5-minute option maturities. We think that offering this kind of extremely risky product is a weak point for such a large platform. Please note that these binary options are not present on the web platform.
Vanilla options platform
Recently, besides the binary options offered on the mobile app, Binance also offers vanilla options (only available via the web platform) with a longer maturity, which may be used to implement real options strategies. Both weekly and monthly maturities are offered. Option market analysis tools are basic but are sufficient to intervene in this market.
The strikes pitch is $2,000 for the closest strikes to the market or $4,000 from +/- $10,000 from the current price. We didn't have any trouble buying or selling options that were relatively close to the current price during our test. Be careful, however, with spreads, which can be quite wide.
However, despite these few black spots on the vanilla options platform, it is still much more professional than some platforms offering the same products but whose order books on the different maturities remain desperately empty. For the moment, the new vanilla options sub-platform only has Bitcoin as its underlying asset.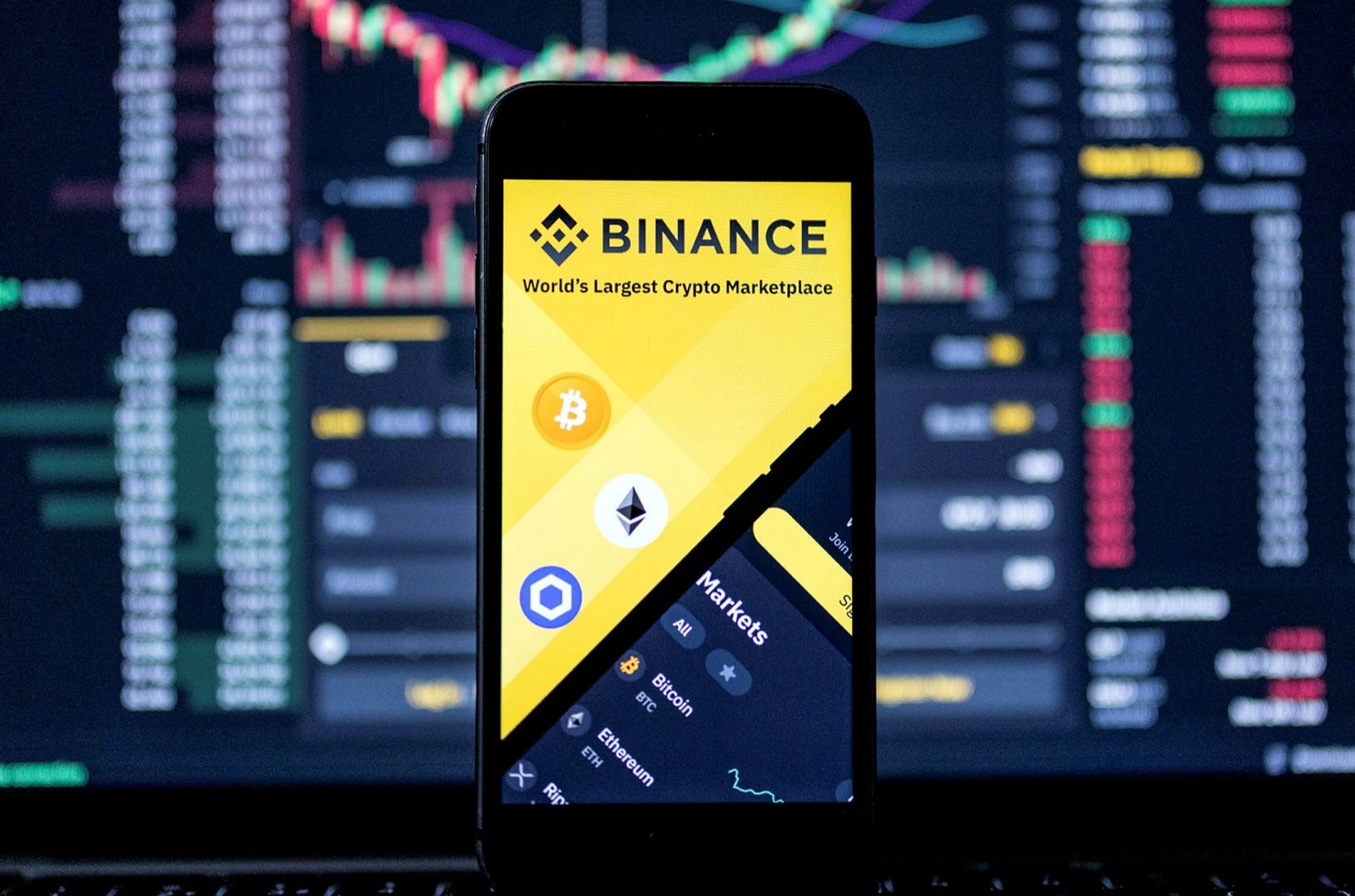 The other aspects of the platform
As with any self-respecting platform, there are many other services that Binance offers alongside its trading platforms. Here is a quick look at some of these services:
The Binance Earn is a range of "financial" products that allow you to save money while earning interest.
The Flexible Savings allows you to generate passive income with your cryptos. It is especially easy to use and allows for great flexibility. Users can deposit their funds, get interest, and then withdraw them at any time.
The Locked Savings offers better returns but with less flexibility to get your funds back.
One time loans are special events that appear from time to time in the "Activities" section of Locked Savings. They typically have a maximum borrowing capacity, meaning you'll need to be quick to participate. One-time loans can offer higher returns than Locked Savings usually does.
Staking: based on the same principle, you can access staking to generate passive income, with both flexible staking and locked staking options, each of which offers different returns.
Within the Launchpool, you can stake your BNB, BUSD and other crypto-currencies to receive new tokens that are launched and quoted on Binance.
Please note that you are totally exposed to market risk by venturing into these types of products. If a Pool offers 20% annual interest on a 3-month locked offer, it means that your crypto will be locked for three months: if the price drops by 30% in three months, you will have lost as much money.
The Binance Pool is a cryptocurrency mining platform dedicated to individual miners and the mining industry. It will enable you to allocate computing power to the pool and receive rewards.
The Binance Loans supports the borrowing of several cryptos, including BUSD and USDT. This platform supports the use of several cryptos as collateral, including BTC and ETH.
Binance Visa Card allows you to convert and spend your favorite crypto-currencies anywhere in the world. Simply transfer your crypto-currencies from the Spot wallet to your dedicated Binance card wallet. The transactions were instantaneous and very smooth during our test.
And finally, Binance has been very responsive to the new trend of the moment and is now offering an NFT buy-sell platform. Creating, selling and buying NFTs is a simple click away.
It should be noted that all these features, or nearly, can be driven from the mobile application. However, the application sometimes suffers from untimely disconnections during periods of volatility, which seemed to us to be more numerous than usual in recent months.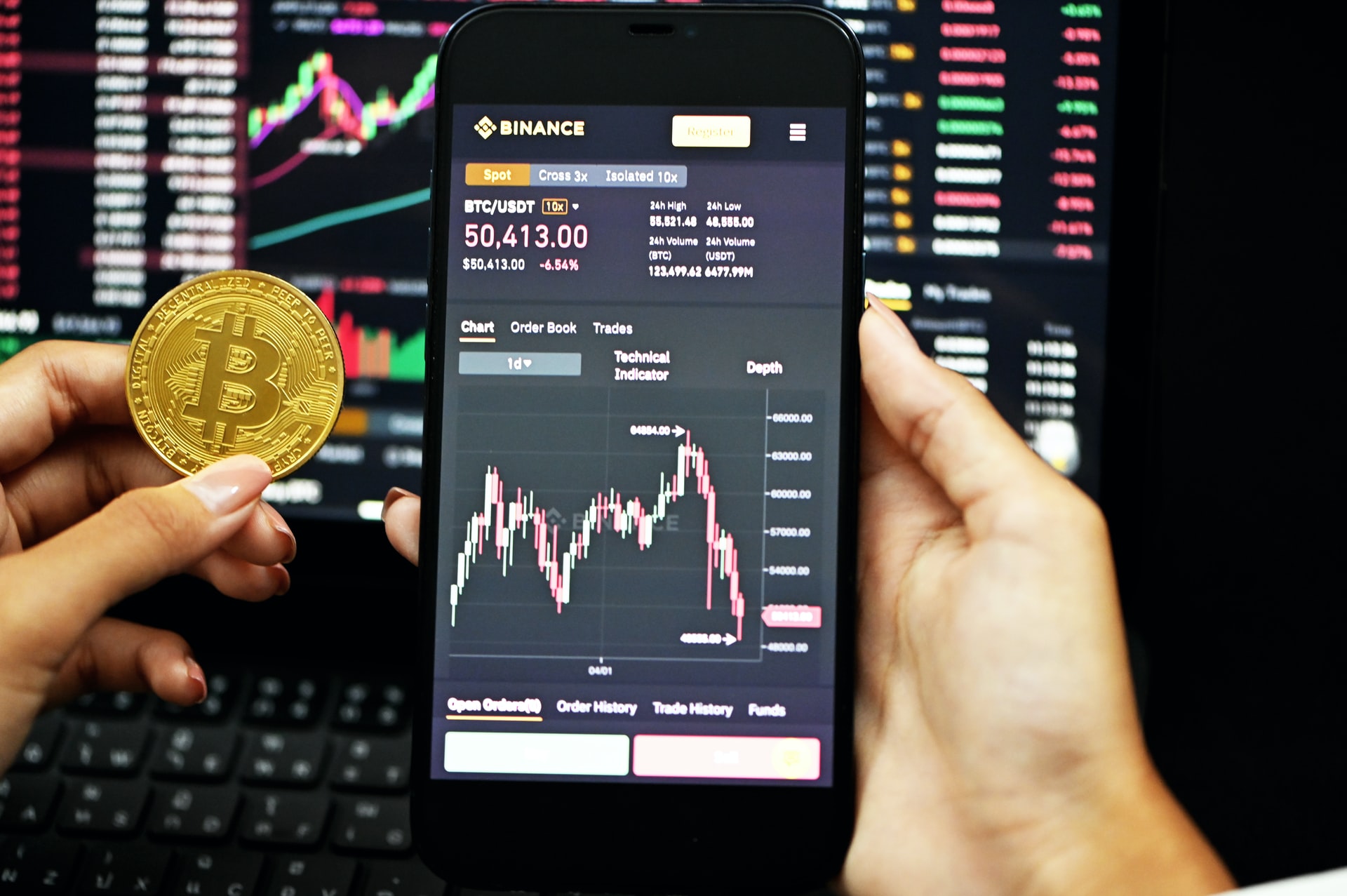 Binance Support
It was commonly believed in the cryptosphere that Binance's reputation was also built on quality support, and we had not been disappointed when testing the service in 2020. But in the last few months, the customer service has deteriorated catastrophically, with many users being left with problems that are not resolved as quickly as before. If the use of virtual assistants allows bringing answers very quickly to the most frequent questions, more complex problems that require human intervention take a long time to be solved.
Also Read:
Regulation and security of Binance
Though a decentralized Binance platform is timidly trying to make a place for itself, the Exchange remains highly centralized today and is starting to be largely regulated. By 2021, it has accelerated its work with various regulatory authorities, particularly in Europe and the UK.
Security is a key part of Binance's ecosystem, and the firm boasts a pretty solid score on this point from many analysts. It should be noted, however, that Binance suffered a security breach in May 2019 that resulted in the loss of 7,000 bitcoins after hackers compromised several user accounts.
Since then, Binance has strengthened the security of its platform and created the SAFU (Secure Asset Fund for Users), which is a fund set aside from fees charged by the platform to compensate users for losses related to computer failures.
Binance Score: 8/10
Binance provides some very elaborate and solid trading and risk management tools, together with a multitude of services and products that can sometimes be dangerous for beginner profiles. We recommend this platform without hesitation, but we suggest avoiding certain very risky products in order to avoid bitter investment experiences. Customer service, impeccable in 2020, has degraded recently, which can cause problems, especially for beginners.
Binance Advantages
Highly comprehensive
Great choice of trading tools
Lots of additional services
Mobile application easy to use
Binance Disadvantages
Possible extreme leverage
Binary options offered
Some platform unavailability problems
Degraded customer support