Gaming on a PC opens up a vast universe of possibilities. Unlike consoles that come prepackaged, PCs allow you to handpick components to create a system tailored to your specific needs. This freedom lends itself to cutting-edge innovation and technological creativity. It makes sense then that many of the most critically acclaimed and pioneering games are best experienced on a properly equipped gaming PC.
In this expansive list, we will guide you through some of the most remarkable titles that have elevated PC gaming to new heights over the past few years. You will find engrossing role-playing epics set in fantastical lands, competitive shooters that have redefined multiplayer experiences, and innovative indies that deliver something unexpectedly delightful.
PC gaming invites you into worlds limited only by the imaginations of developers. Join us as we highlight games that have captured the hearts of critics and fans worldwide. They range from meditative trucking simulators to frenetic hack-and-slash loot hunts to expansive space operas. We hope our selections stir your interest and kindle your passion for gaming's creative frontier – the PC.
Babylon's Fall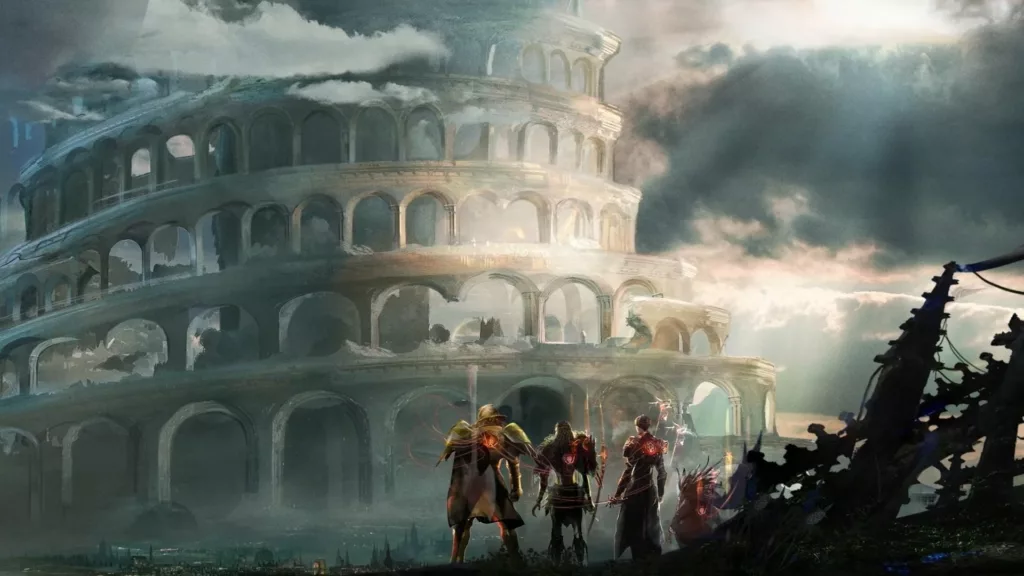 Babylon's Fall entered the gaming market as an intriguing action role-playing game (RPG) in March 2022. The creative minds behind this fantasy are PlatinumGames and Square Enix, who successfully combined their expertise to transport players into an enchanting world inspired by the mystique of the ancient city of Babylon.
In the narrative of Babylon's Fall, the spotlight falls upon a set of brave warriors known as Sentinels. These warriors have been incarcerated and are faced with the monumental challenge of ascending the fabled Tower of Babylon. The gameplay revolves around the Sentinels utilizing their Gideon Coffins, extraordinary devices that bestow upon them a unique set of weapons and magical abilities necessary to battle their way to the top of the tower.
Central to the game's appeal is the exciting hack-and-slash combat system, which melds a series of light and heavy attacks, tactical dodges, and a suite of unique skills to tackle enemies. Despite garnering much praise for its distinctive visual aesthetics and captivating soundtrack, Babylon's Fall hasn't been immune to critique. Certain aspects, such as repetitive mission structure and a perceived lack of content, have received a fair share of criticism. Moreover, some players have expressed dissatisfaction with the combat system, finding it lacks depth.
Adding to the controversy surrounding Babylon's Fall is its requirement for a continuous online presence and the integration of a seasonal battle pass system for monetization. These elements have not been entirely well-received within the gaming community. Despite these obstacles, the game has managed to carve out a place for itself in the world of RPGs, thanks to its captivating storyline and immersive gaming environment.
Gotham Knights
Making its debut in October 2022, Gotham Knights emerged as a fascinating addition to the universe of open-world action RPGs. This game, the brainchild of WB Games Montreal, takes players on a thrilling journey through DC Comics' Batman universe following the unexpected demise of Batman. Now, the responsibility of saving Gotham City from impending chaos falls upon Batman's loyal allies – Batgirl, Nightwing, Red Hood, and Robin.
In this unique narrative, the players assume the roles of these heroes, each equipped with their individual fighting style, skills, and abilities. Their mission is to fend off notorious villains such as Mr. Freeze, Clayface, and the mysterious Court of Owls, while ensuring Gotham City remains safe from harm.
Gotham Knights offers a diverse gameplay experience. Players can engage in melee combat, execute stealth tactics, or launch ranged attacks to tackle challenges. They have the freedom to explore Gotham either solo or in a two-player co-op mode, completing an assortment of missions and overcoming challenges.
Despite its engaging combat and character representation, Gotham Knights has not been without its share of critique. Certain aspects of the game such as repetitive missions, a perceived lack of difficulty, some initial bugs, and a perceived overemphasis on gear collection have come under scrutiny. Nonetheless, Gotham Knights continues to be a hit among fans, serving as an immersive open-world platform where players can engage with the rich narrative and compelling characters that the Batman universe has to offer.
Saints Row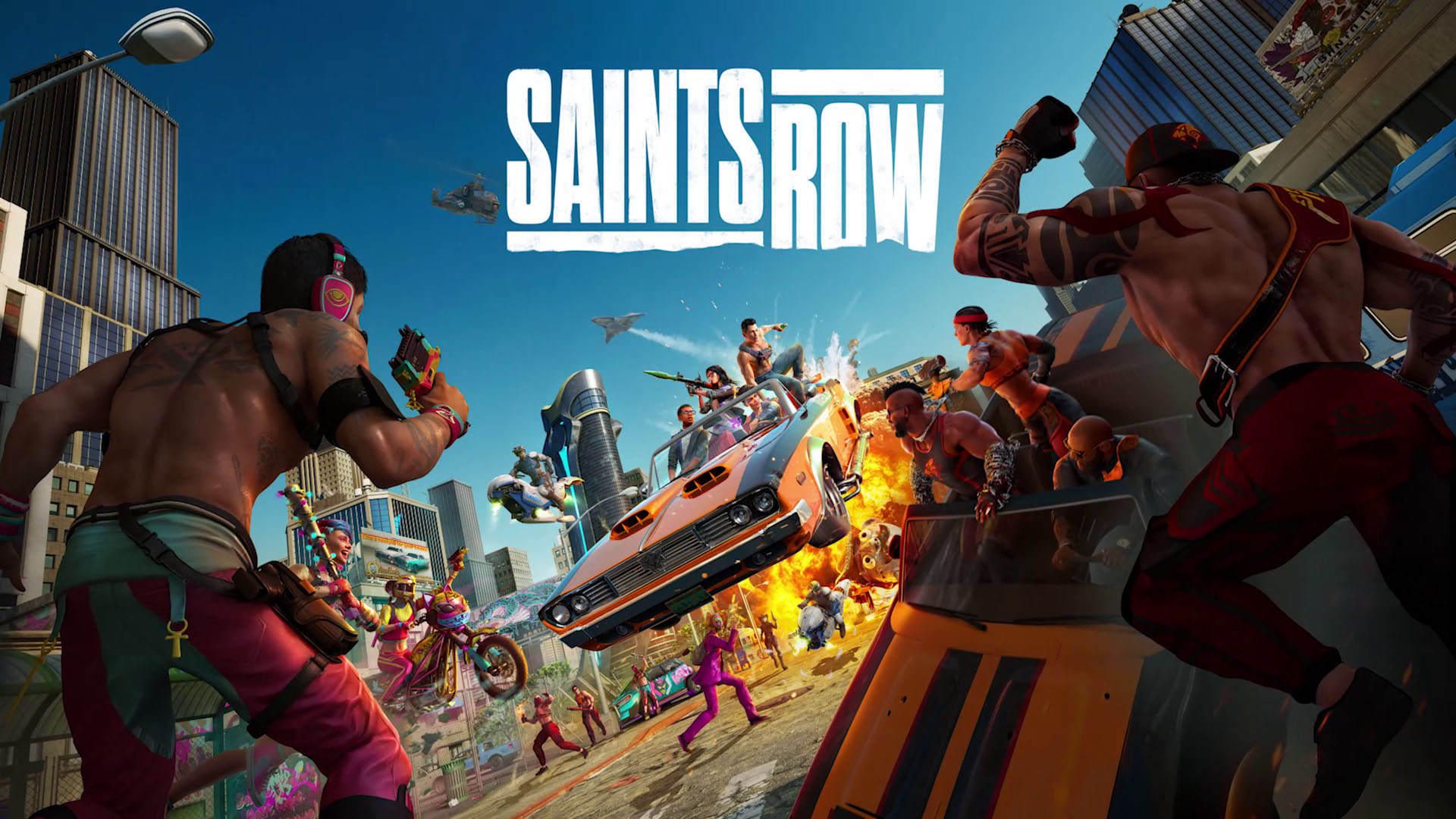 Embarking on a fresh journey in 2022, Saints Row has risen again as a reboot to the high-energy, open-world crime series that's always packed with action. Developed by the innovative team at Volition and delivered to the gaming world by Deep Silver, this reboot brings players back into the vibrant, crime-filled universe they've grown to love. This time around, the adventure is set in the captivating, fictional city of Santo Ileso.
At the heart of this experience, players can design their unique Boss and forge a formidable criminal empire. They're up against formidable rival factions such as the El Panteros, Idols, and the daunting Marshall Defense Industries, each posing a unique threat in their pursuit of power. This rendition of Saints Row aims to infuse a sense of realism into the series, focusing on the challenging and thrilling aspects of building a criminal empire, without sacrificing the outrageous action and humor that has been a signature of the franchise.
Core gameplay aspects include a blend of third-person shooting, thrilling driving sequences, cooperative gameplay mechanics, and engaging side activities spread across an open world. For ardent fans, Saints Row continues to deliver an urban playground steeped in chaos and crime that they've come to expect.
However, initial reviews suggest that the reboot might not fully embody the magic that earlier entries in the series exuded. While the game has been praised for its character customization options and for being a safe bet after the less popular Agents of Mayhem, there have been complaints about the game drifting from its original, wacky identity. Other grievances include mundane mission designs and technical issues. Nevertheless, this reboot promises a fun-filled cooperative experience that fans of the series should enjoy, despite not fully living up to the legacy of its predecessors.
Hades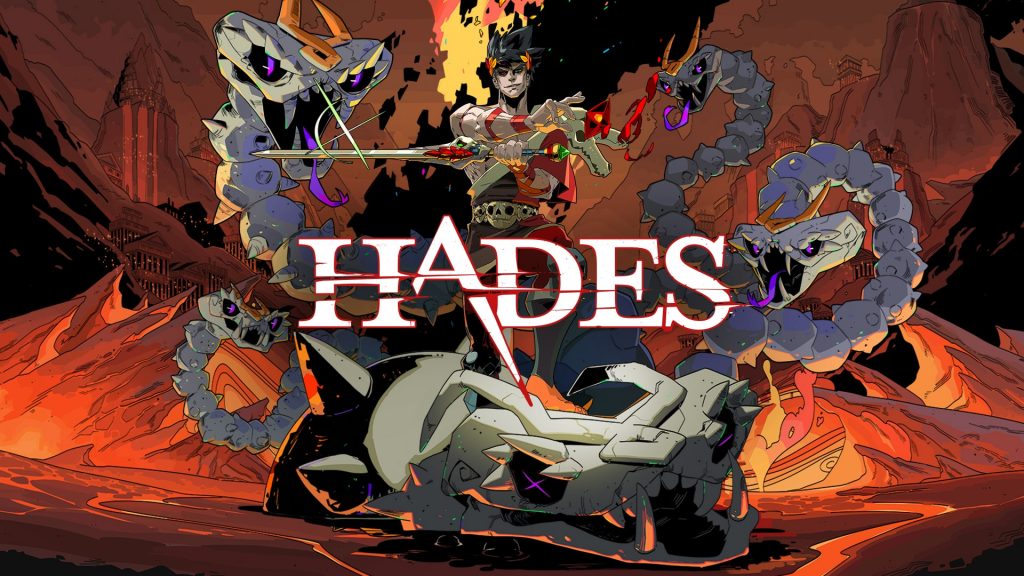 Following a productive Early Access phase that spanned nearly two years, Hades, a rogue-like game from the creators of Bastion, is now available in its entirety. Seamlessly blending the best elements of Supergiant – including striking art direction, captivating sound and music, and an enthralling story teeming with memorable characters – Hades is more than just a visual spectacle; it's a game that fosters strong connections and inspires creative cosplay ideas. Right from the start, Hades is designed to be an inclusive roguelike, flirting with roguelite elements by offering enduring enhancements to your character.
In this riveting game, players step into the shoes of Zagreus, the prince of the underworld, who is intent on escaping his dark abode. His journey to Olympus is fraught with danger as he must traverse several treacherous dungeons. Notably, Hades isn't just another roguelike with surface-level storytelling. It plunges deep into the narrative, offering plenty of twists and surprises along the way.
Technically speaking, Hades is a solid game, featuring swift combat that allows players to utilize various skills and weapons, catering to diverse playstyle preferences. The beauty of Hades lies in its unique approach to failure – losing does not feel like a punishment. Instead, it spurs you to try one more time, immersing you in a cycle of 'just one more go' as you strive to escape the underworld. With each run, you become more familiar with the eclectic mix of gods, their narratives and nuances, making the game even more engaging. Hades' unique blend of compelling storytelling and technical prowess cements its position as one of the best PC games available.
Lego Star Wars: The Skywalker Saga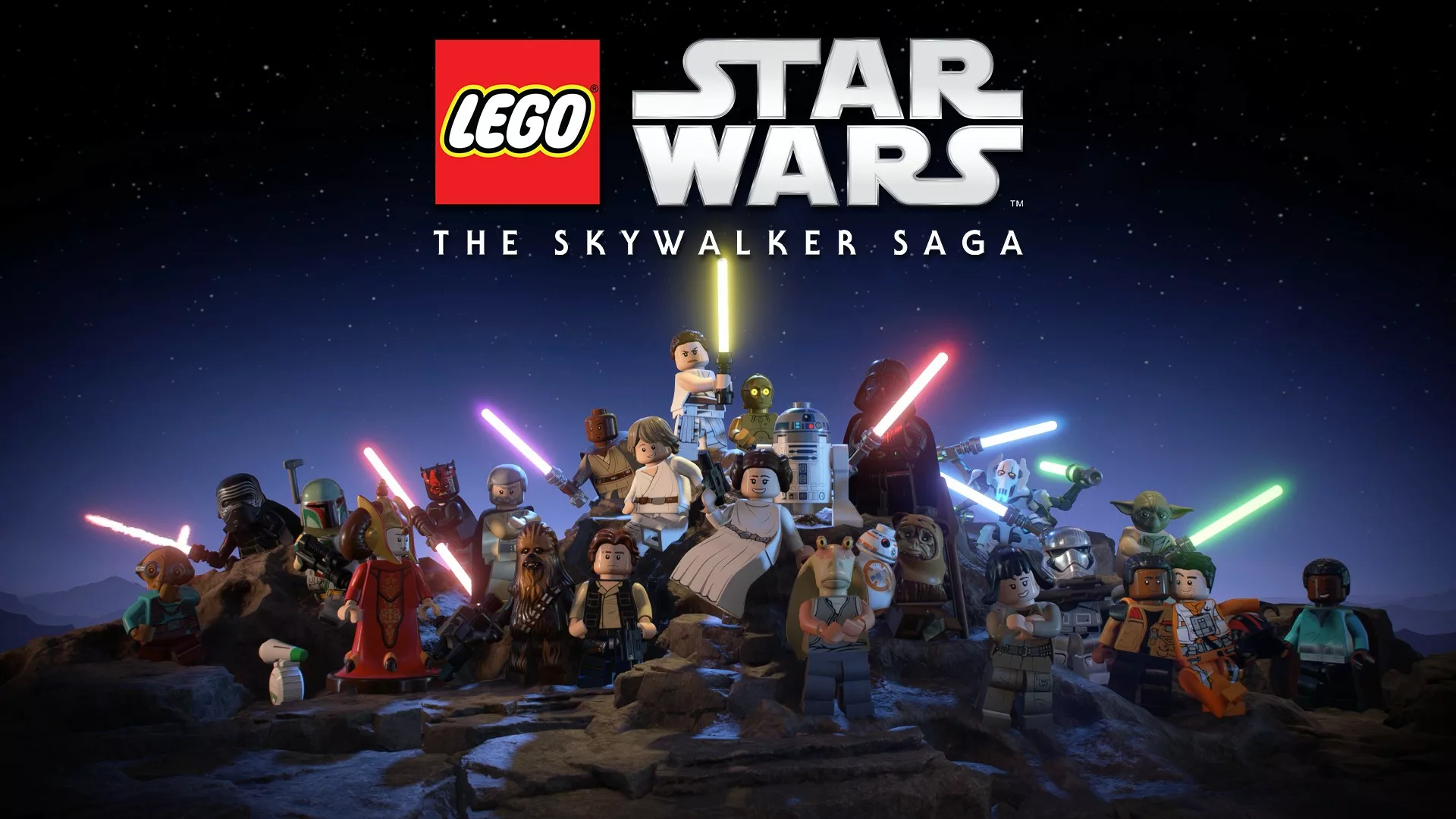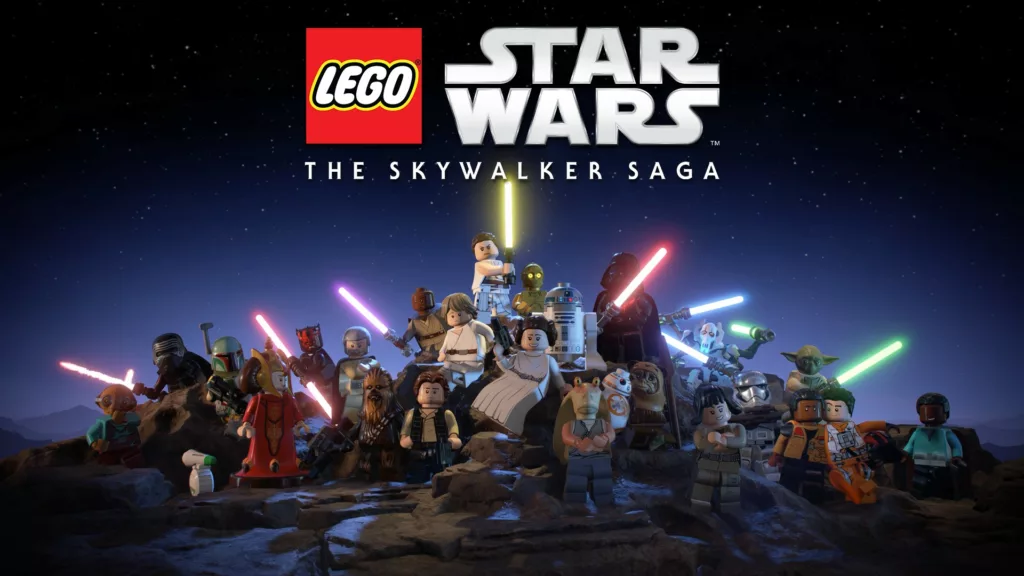 Lego Star Wars: The Skywalker Saga burst onto the gaming scene in 2022 with its ambitious adaptation of all nine primary Star Wars films. This all-inclusive, family-friendly package invites players to embark on an extraordinary journey through the widely-loved Skywalker saga. From the early days of Episode 1 to the climactic ending of Episode 9, every crucial event is reimagined with that characteristic Lego humor and charm, punctuated by a vast roster of unlockable characters and engaging gameplay mechanics.
The game boasts a thoughtful blend of various gameplay elements like platforming, puzzle-solving, and combat, all taking place across iconic moments from the Star Wars films. Levels interweave with expansive, open-world planets that players can explore at leisure. A sense of fan-service prevails with the inclusion of over 300 playable characters, ranging from favorites like Luke Skywalker and Darth Vader to more obscure figures like Colonel Crackpot.
The Skywalker Saga appeals to a wide demographic, being easy enough for kids to pick up and play, while also offering enough depth to keep adults engaged. The game introduces a fresh spin to the traditional Lego game formula with new combat mechanics and customization options. Reviews have lauded this charming recreation of the Star Wars universe that brings together Lego's unique humor and a high level of polish. Critiques about repetitive level designs and formulaic puzzles do exist, but they hardly detract from the overall enjoyment of the game. For Star Wars fans of all ages, Lego Star Wars: The Skywalker Saga is a must-play, presenting a delightful opportunity to experience the iconic saga in a unique, brick-built format.
Sid Meier's Civilization VI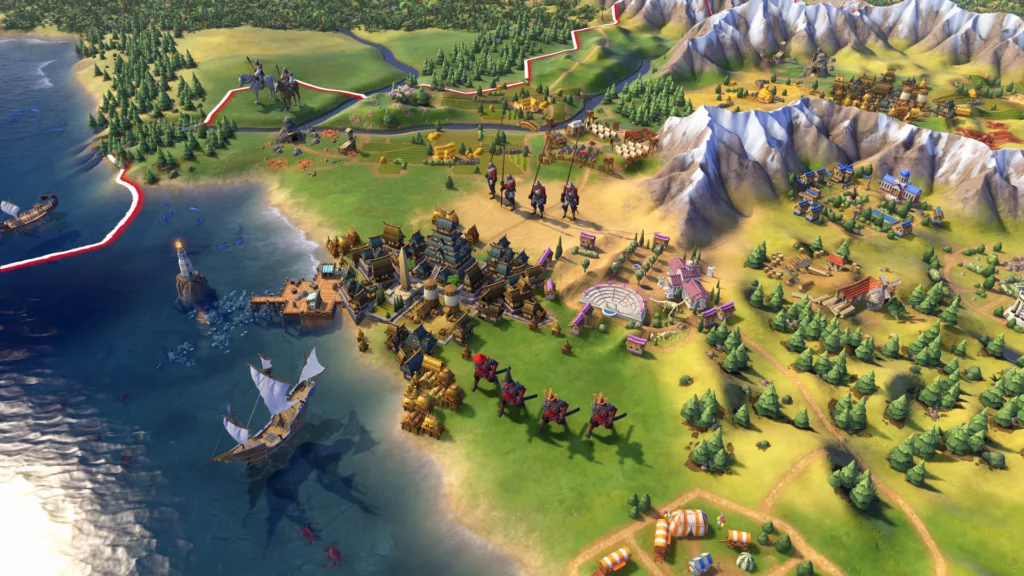 With a long lineage of immersive and strategic games under his belt, Sid Meier has become a household name in the realm of PC gaming. Among his well-regarded Civilization series, the latest installment, Civilization VI, stands out as one of the best PC games, especially after benefiting from multiple expansions and updates. Like its predecessors, Civ VI challenges players to guide their civilization from humble nomadic tribes to mighty empires that dominate the globe. Along this journey, players interact with neighboring nations either as allies or adversaries, with the immortal Sean Bean providing the game's compelling narration.
However, Civilization VI isn't just a regurgitation of the previous games. It brings a unique flavor to the series with its innovative city-building mechanics. Major structures like specialized districts and Wonders are placed on individual tiles, adding an extra layer of strategic depth. Furthermore, the introduction of climate change mechanics leads to new environmental factors to consider, presenting hazards that unfold in the game's later stages.
In terms of artificial intelligence, Civ VI comes closer than any of its predecessors in creating AI leaders with distinct and engaging personalities. While not perfect, these characters add a great deal to the overall experience.
Adding to the excitement for Civ fans, the game's developer, Firaxis, has confirmed that Civilization VII is currently in development. This announcement came as a surprise, given the recent departures from the studio, including the former head, Steve Martin, and Jake Solomon, the director of Marvel's Midnight Suns and XCOM. Now, with former COO Heather Hazen at the helm, anticipation is building for what the next chapter in the Civilization series will bring.
Atomic Heart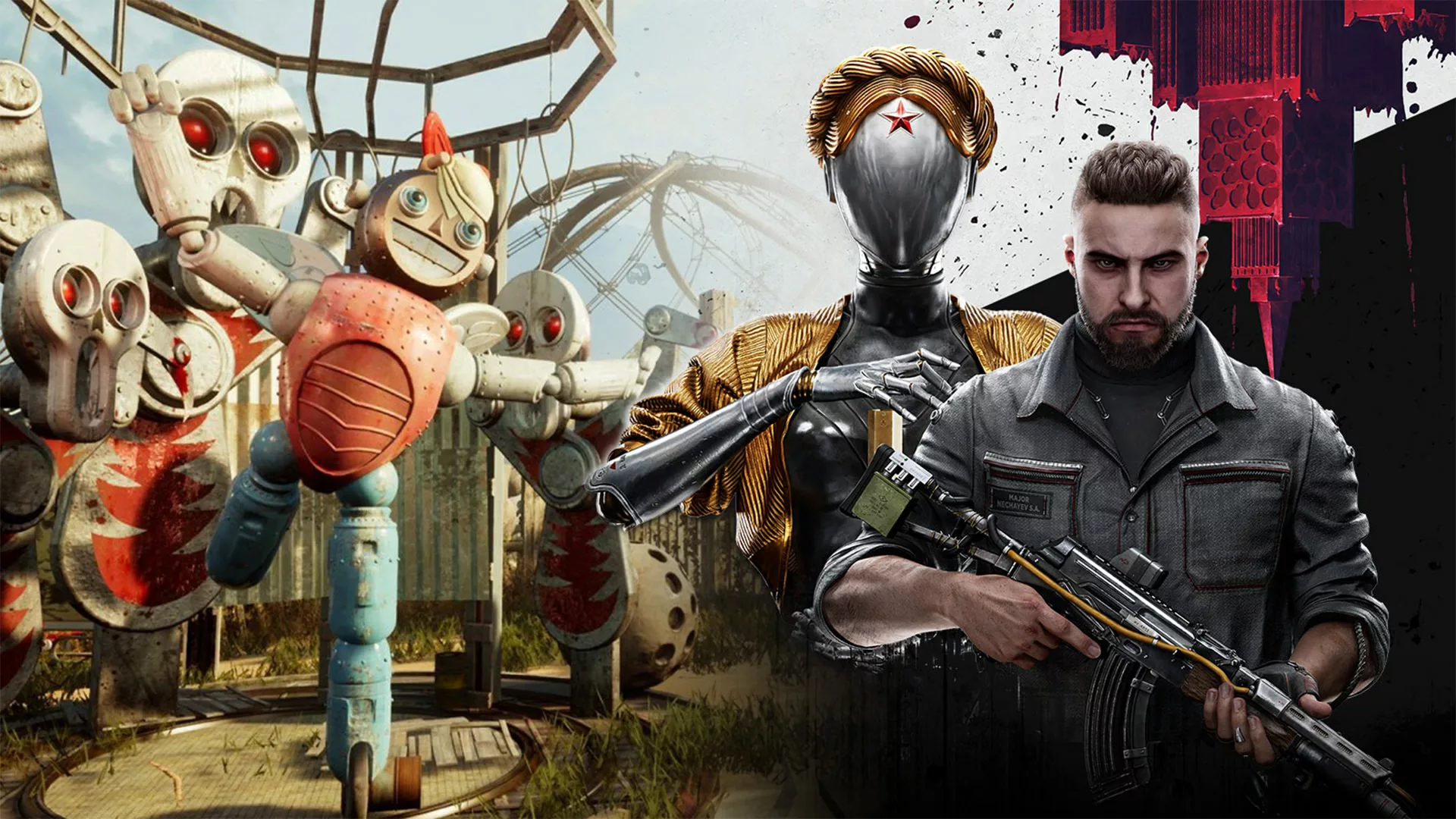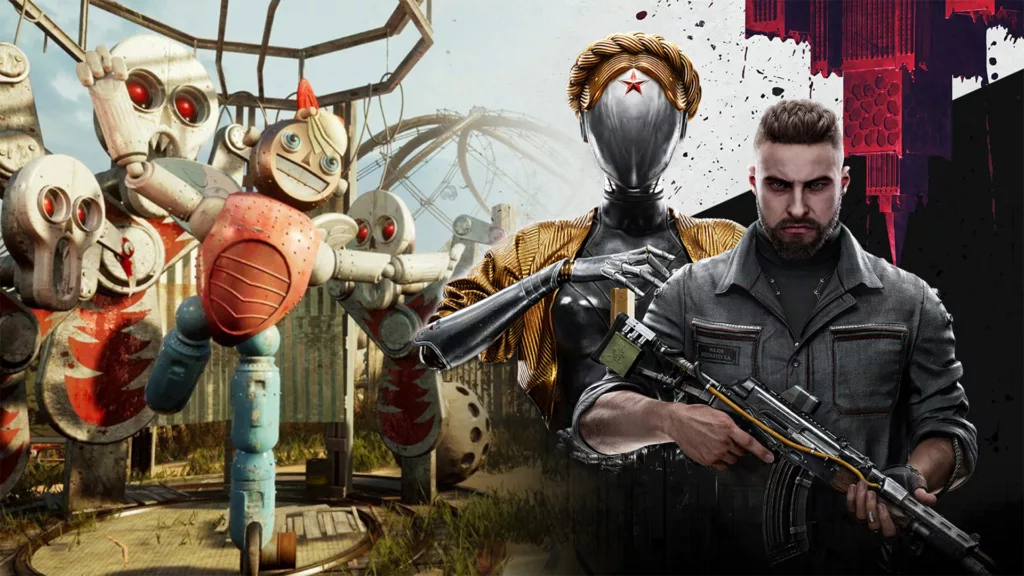 Taking players on a wild ride through an alternate universe version of the Soviet Union, Atomic Heart is a standout action role-playing first-person shooter game. The game was unveiled in February 2023 and made available for both console and PC gaming enthusiasts. In this riveting game, players get to step into the world of a special agent known as P-3. The mission? To investigate a manufacturing facility where the robotic workers have flipped the script, attacking humans rather than helping them.
The game draws rich inspiration from the renowned Bioshock series, offering players an atmospheric retro-futuristic setting, a story laden with moral ambiguities, and a unique mix of shooting, melee combat, and psionic abilities against the rogue robots. Critics have praised the game's stunning visuals and environments, impactful gunplay, and intriguing setting that distinguishes it from typical sci-fi shooters.
Despite the acclaim, Atomic Heart has also been subjected to criticism. Some have pointed out that the game seems bloated, with a repetitive quest design and a noticeable amount of bugs. Players were particularly vocal about the unoptimized PC version. However, fans of immersive sims like Bioshock and Metro should find Atomic Heart a worthwhile endeavor once the technical issues are ironed out via patches. Its vivid world and engaging robot combat contribute to the game realizing some of its ambitions, making it a unique addition to the best PC games.
Stranger of Paradise: Final Fantasy Origin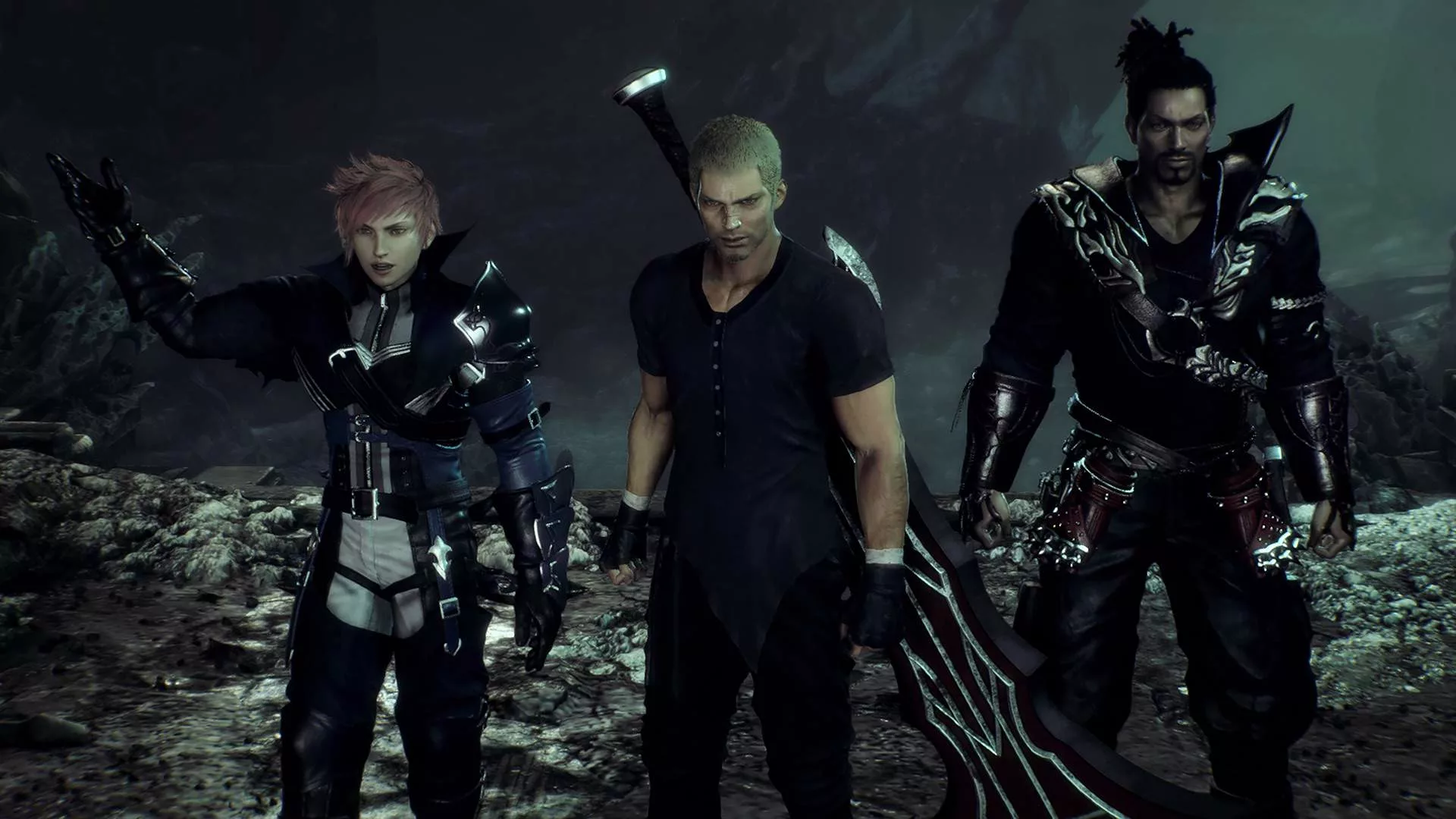 In 2022, Team Ninja and Square Enix introduced players to Stranger of Paradise: Final Fantasy Origin. This action role-playing game presents a dark, mature perspective on the beloved Final Fantasy series and is available on PlayStation, Xbox consoles, and PC. The game serves as a deep dive into the origins of the first Final Fantasy game, with a focus on the Warriors of Light.
Players find themselves in control of the protagonist Jack Garland, joining his allies in a monumental battle through dungeons and realms. Their mission? To defeat Chaos and restore order to the world. The game delivers brutal, challenging combat that prioritizes defense, timing, and combos. It perfectly blends the hack-and-slash gameplay style with familiar Final Fantasy elements like magic spells, classes, and summons.
Reception to Stranger of Paradise: Final Fantasy Origin was a mixed bag. On one hand, the satisfying combat and enjoyable co-op play earned praise. On the other hand, the game was also criticized for repetitive levels, a shallow storyline, and questionable dialogue. Despite these drawbacks, the game offers a fresh and mature twist to the Final Fantasy formula, providing a tough challenge that action RPG fans will find gratifying. As such, it adds a new dimension to the best PC games, making it a worthwhile experience for gamers.
Microsoft Flight Simulator (2020)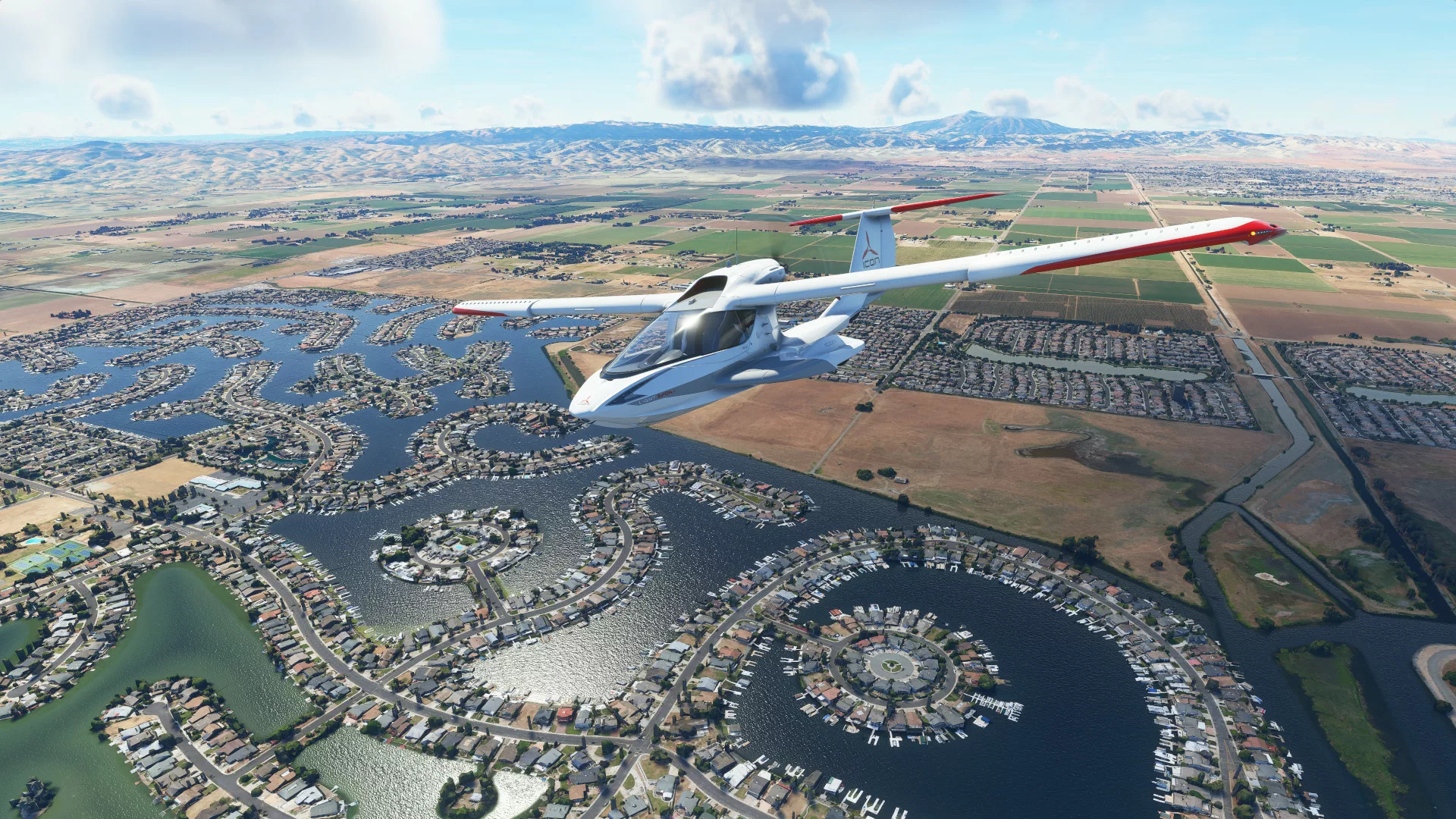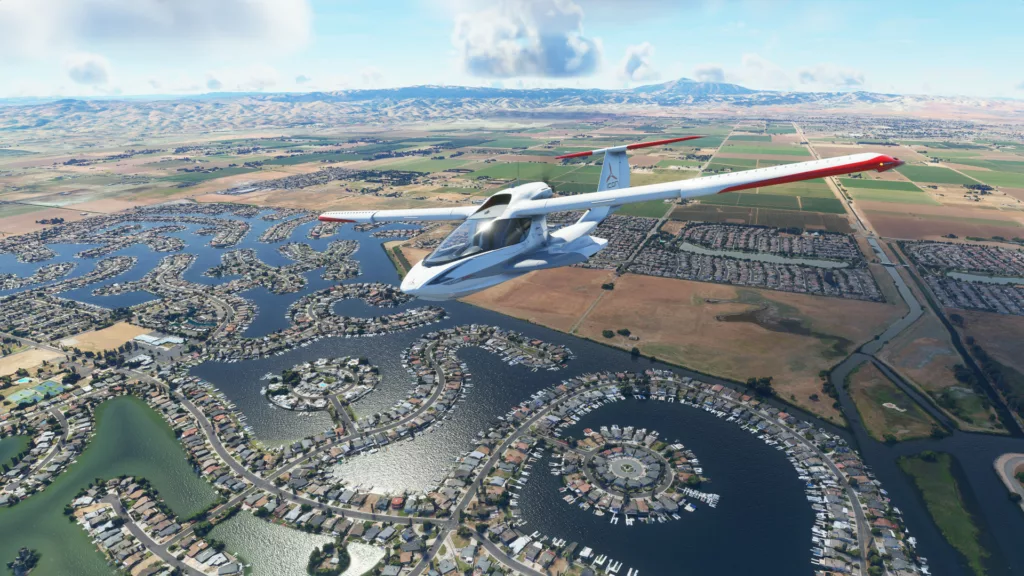 Making a grand return in 2020, the esteemed Microsoft Flight Simulator continued its legacy of high-quality flight simulation games with an entry that took virtual aviation realism to the next level. This game utilized Bing Maps data along with satellite imagery to create spectacular renditions of real-world locations. Whether you're soaring over famous cityscapes like New York City or gliding past remote landmarks like Mount Everest, the game offers unparalleled immersion and graphical detail.
Players are invited to explore this beautifully rendered open world from the cockpit of dozens of accurately modeled aircraft, each offering a unique experience. As pilots navigate through the skies, they have to adjust to realistic weather conditions and aerodynamics, which although might be challenging for newbies, offers a deeply immersive flight simulation experience for aficionados.
Enhancing the aesthetic appeal of the game is a revised tutorial system, which ensures players of all skill levels can enjoy the journey. The game also presents guided challenges, catering to various skill sets and helping pilots improve their aviating prowess. Despite some minor bug complaints, Microsoft Flight Simulator's extraordinary visual finesse and deep-seated systems make it an essential experience for virtual pilots. The opportunity to fly over true-to-life landscapes in one of the most visually striking simulations ever developed is simply irresistible. This marks it as one of the best PC games, especially for those interested in aviation.
Dying Light 2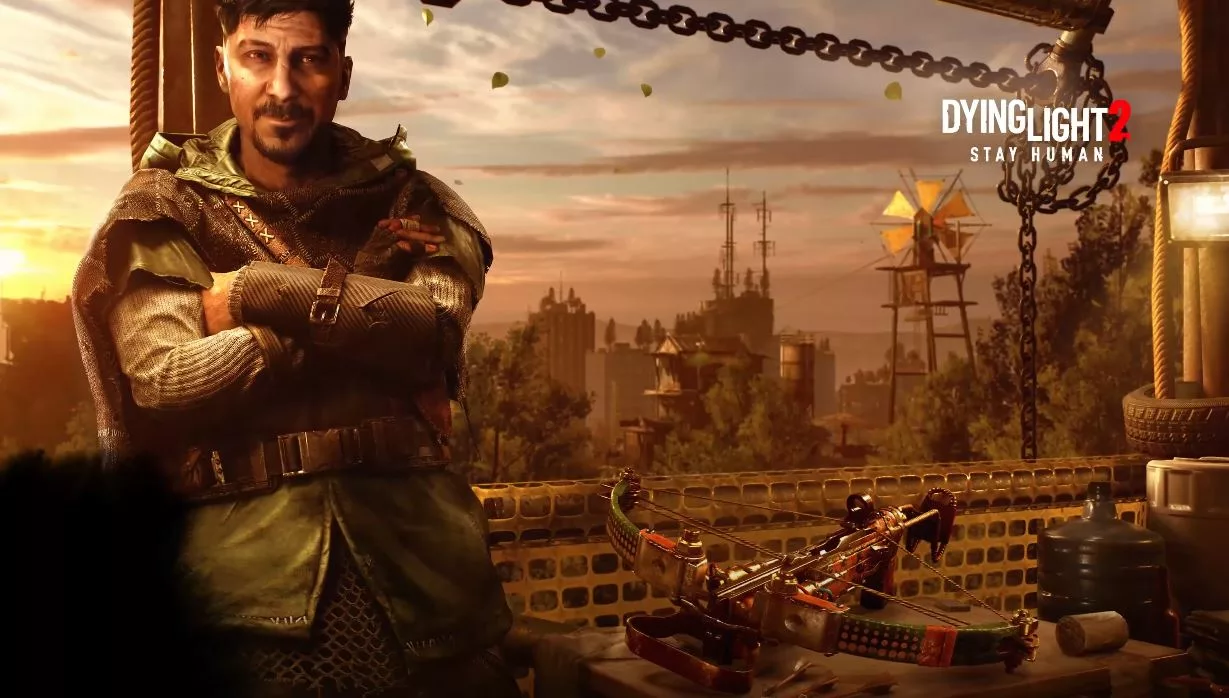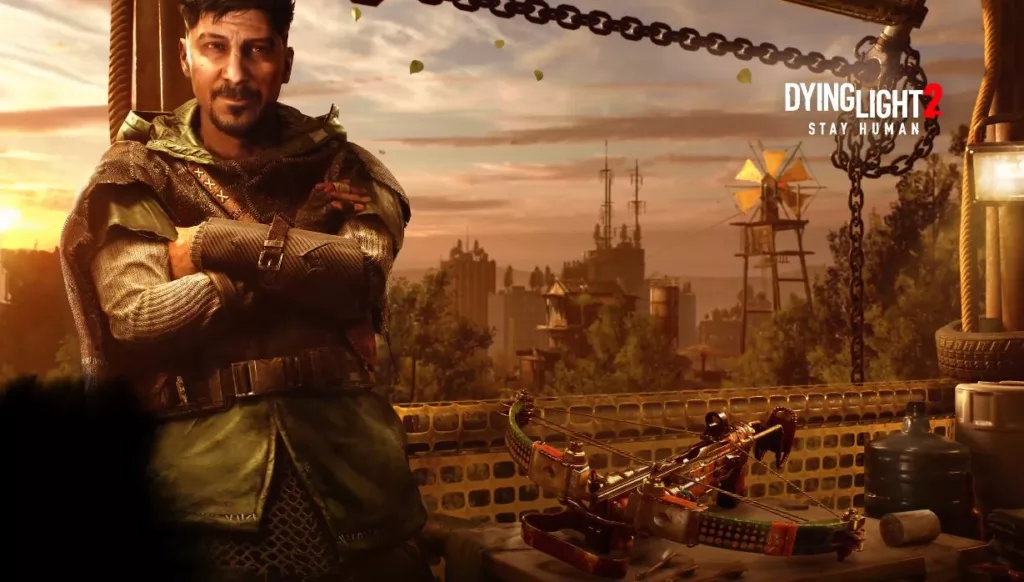 A successor to the original parkour-inspired zombie survival game, Dying Light 2 arrived in February 2022 after a prolonged development phase. The sequel is set several decades after the first game, amidst a horrific zombie apocalypse. Players step into the shoes of Aiden Caldwell, a survivor with parkour abilities and immunity to the infection, on a desperate search for his sister in The City, one of the last remaining human settlements.
The core gameplay continues to revolve around scavenging for supplies, crafting weapons, and using agility to evade and combat the infected hordes. One of the unique aspects of Dying Light 2 is that choices made during missions can dramatically shape the narrative outcome and even modify the world itself.
The game has garnered praise for its enhanced parkour traversal mechanics and an expanded world that hides many secrets. However, criticism was aimed at the somewhat bloated storyline and padding of missions. The game's day/night cycle adds another layer of thrill as the infected become far more dangerous after sunset. Even with familiar elements from its predecessor, Dying Light 2's open world, brutal melee combat, and dynamic movement make it an engrossingly terrifying escape for fans of zombie horror, earning its place among the best PC games.
Sifu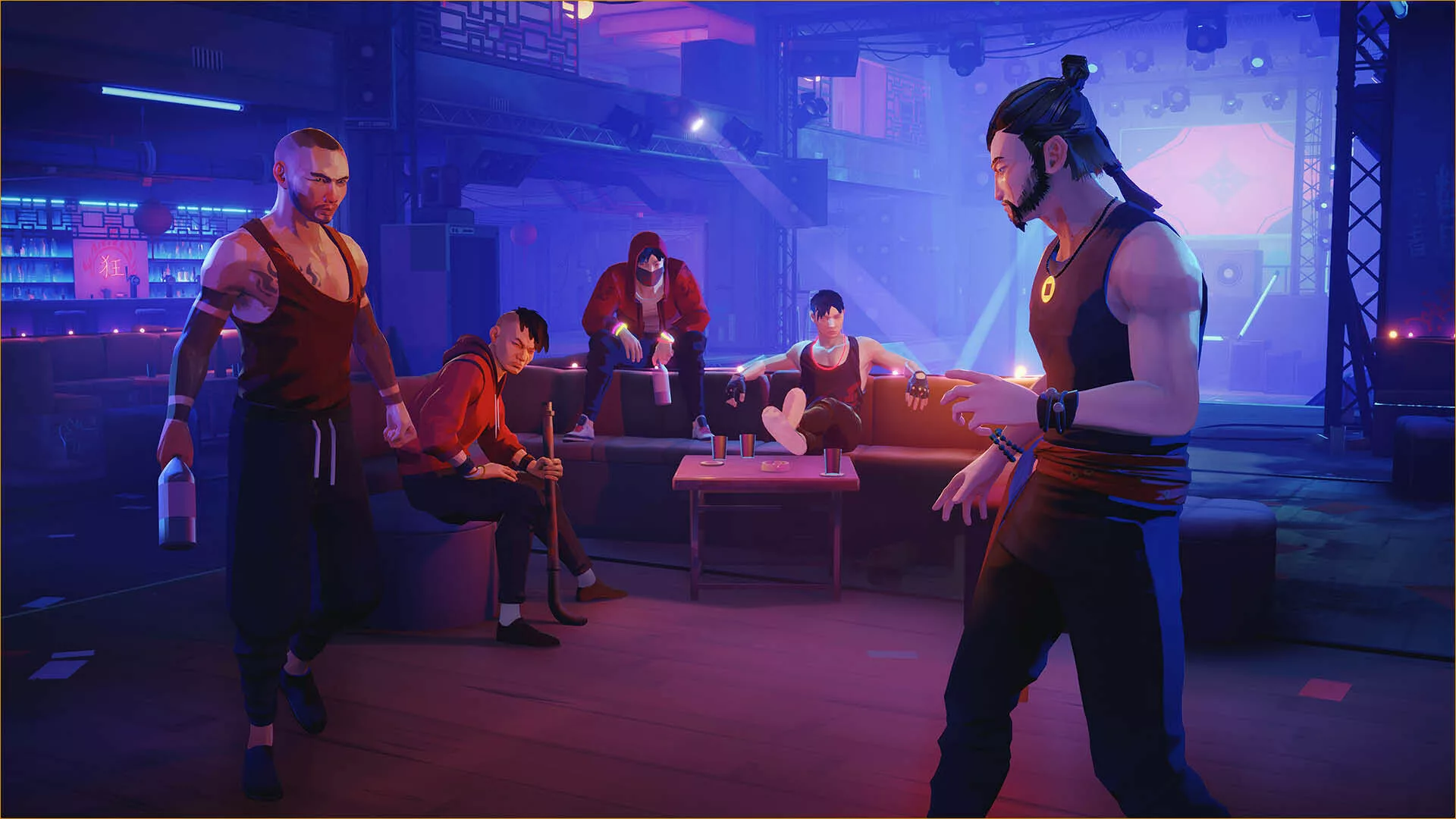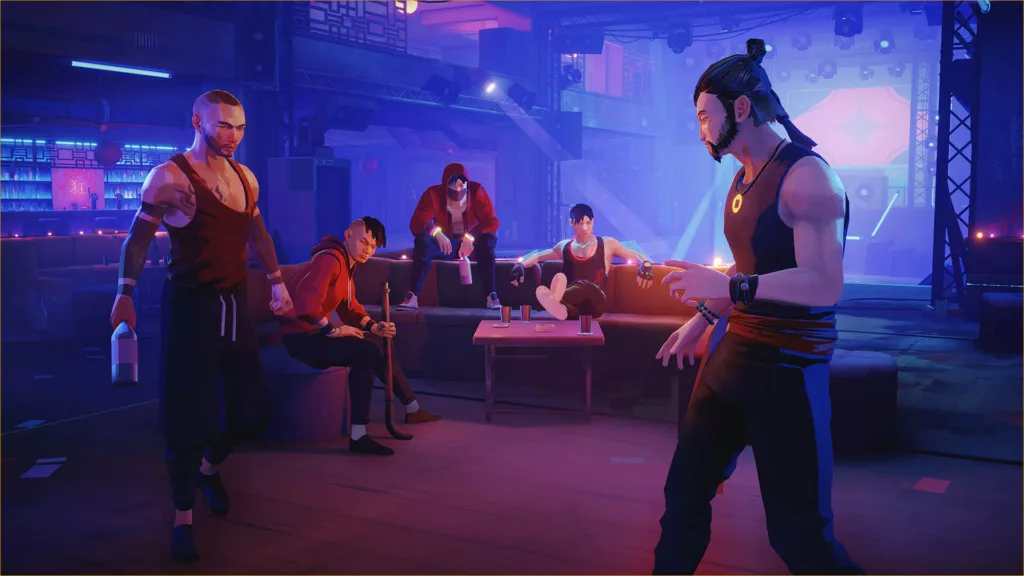 Embarking on a journey into the world of intense martial arts action, Sifu, a game developed by Sloclap and released in February 2022, offers players a unique and relentless challenge. The game thrusts players into the role of a youthful Kung Fu student whose life is abruptly ended when his family falls under attack. Brought back to life in mysterious circumstances, the protagonist seeks vengeance against those who wronged him.
Sifu introduces an intriguing twist: each time the player character falls, they age, increasing the game's difficulty as the character grows older. The game's hand-to-hand combat calls for a significant degree of skill and patience, requiring players to master an array of abilities to tackle hordes of enemies in seamless, uninterrupted fights.
The game's aesthetics are a true marvel, boasting outstanding animations and a clever cel-shaded look that pays homage to comic books and classic Kung Fu movies. Reviews lavished praise on the intricate melee combat system and the novel aging mechanic, although they pointed out that the steep difficulty curve might prove frustrating for some. Providing a concise, focused martial arts challenge, Sifu stands out as one of the most intense and cinematic combat experiences for those keen to test their abilities against seemingly insurmountable odds, making it a strong contender among the best PC games.
Total War: Warhammer 3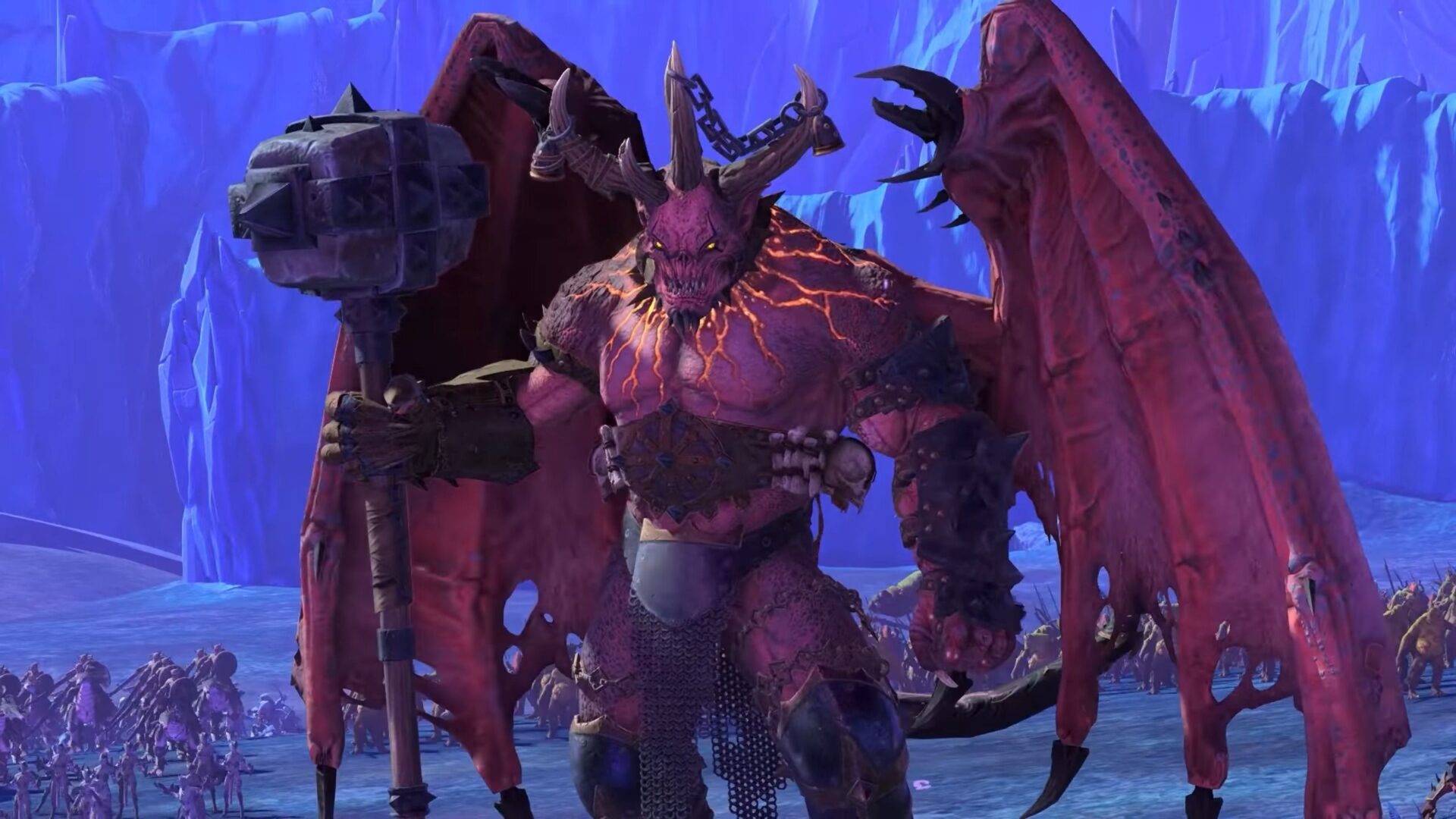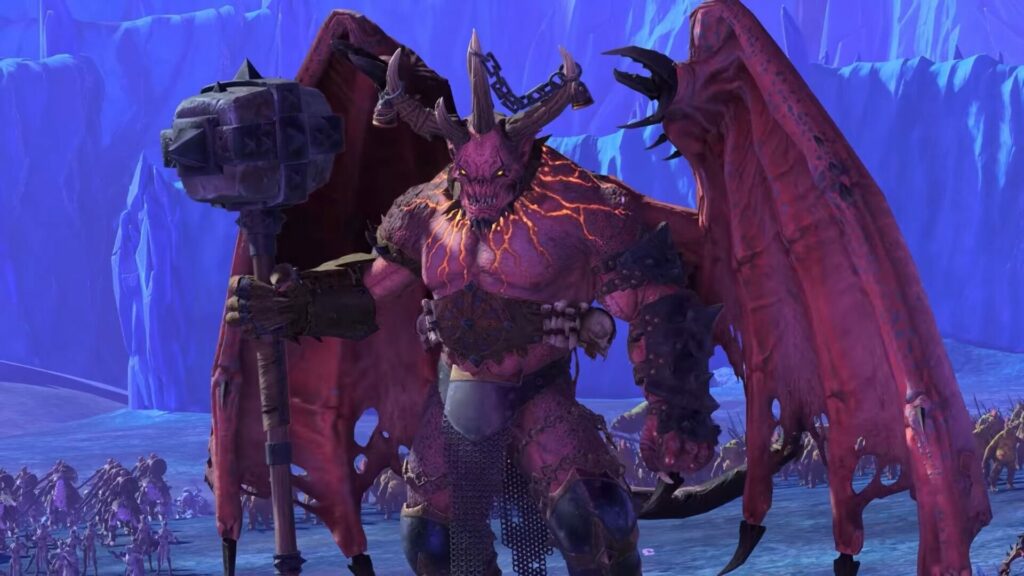 Embarking on the final chapter of Creative Assembly's grand fantasy strategy series, Total War: Warhammer 3 graced the gaming world with its much-anticipated release in early 2022. Carrying forward the series' tradition of fusing turn-based 4X gameplay with magnificent real-time battles, Warhammer 3 adds a new layer of detail to its fantasy armies.
In this latest instalment, players take the reins of factions such as the demonic forces of Khorne and Tzeentch, steering them through turbulent realms consumed by war. The developers have refined elements such as unit abilities, magic, and diplomacy, resulting in a more strategically engaging gameplay experience. Meanwhile, the unique Warhammer races lend themselves to tactical diversity on the battlefield.
While the $60 standalone campaign release met with some skepticism among fans, the majority of critics recognized Warhammer 3 as another triumph for the franchise. They lauded the game for building upon its predecessors, introducing new levels of grandeur and fantastical elements. The potential for nearly unlimited replay value is another notable feature, achievable through the combined map spanning all three titles. Total War: Warhammer 3 comes highly recommended for those fantasy aficionados yearning to orchestrate epic wars filled with magic and mythical creatures, making it an exceptional addition to the pantheon of the best PC games.
Hogwarts Legacy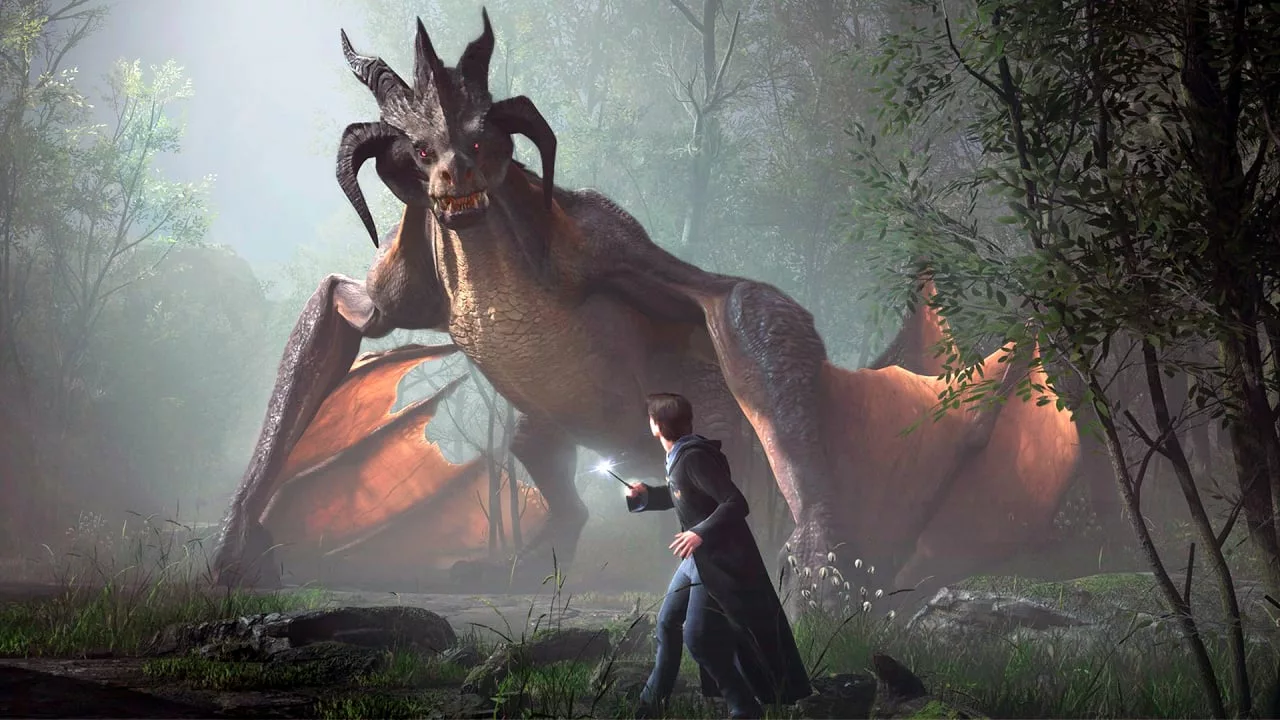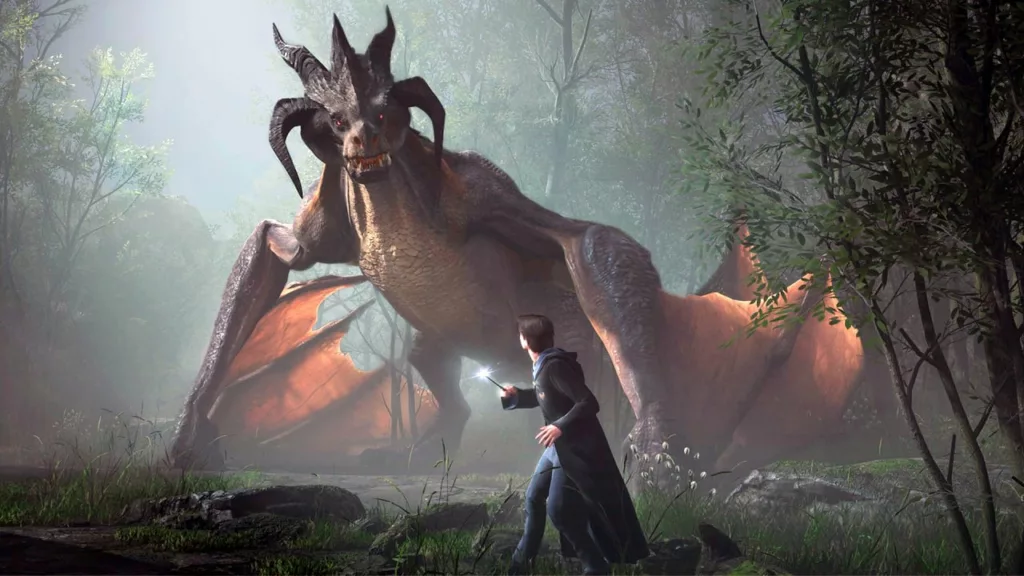 Marking the first major Harry Potter video game in over a decade, Hogwarts Legacy was developed by Avalanche Software and published by Warner Bros. Interactive Entertainment. Set in the late 1800s, the game precedes the timeline of the Harry Potter books and movies, offering players a unique opportunity to live a different epoch of Hogwarts.
As players, you get to design your own wizard or witch character with the option to fully customize their looks. Once you are sorted into one of the four famous Hogwarts houses, the magical journey begins. You can attend classes, learn spells, brew potions, and tend to magical creatures.
The open world of Hogwarts Legacy extends beyond the castle to the surrounding grounds and nearby villages like Hogsmeade. Using a variety of spells and talents, you confront dark wizards and magical beasts. The game stays faithful to the Wizarding World created by J.K. Rowling, with potion-making, Quidditch, and iconic locations making up the game's universe. Building relationships with professors and fellow students unveils special quests and abilities.
Despite some initial technical hiccups, Hogwarts Legacy left Harry Potter fans in awe with its immersive world and magic systems. By May 2023, the game had broken Twitch viewership records and sold over 15 million copies. Its detailed attention to Harry Potter lore and RPG mechanics made it one of 2023's most highly anticipated and commercially successful games. Although J.K. Rowling's controversial views led some to boycott the game, many fans felt that Hogwarts Legacy captured the enchantment of Hogwarts like never before.
Destiny 2: The Witch Queen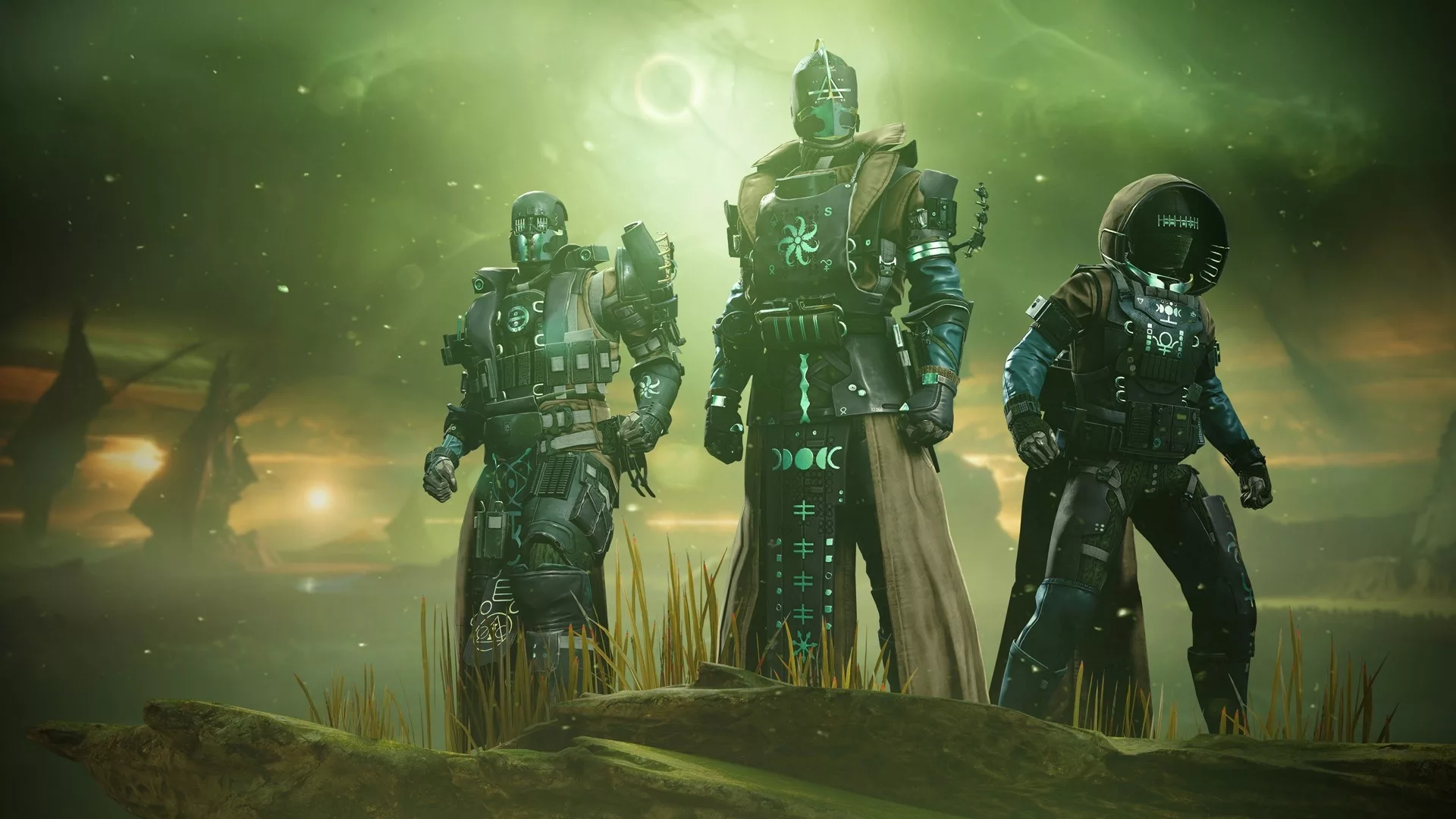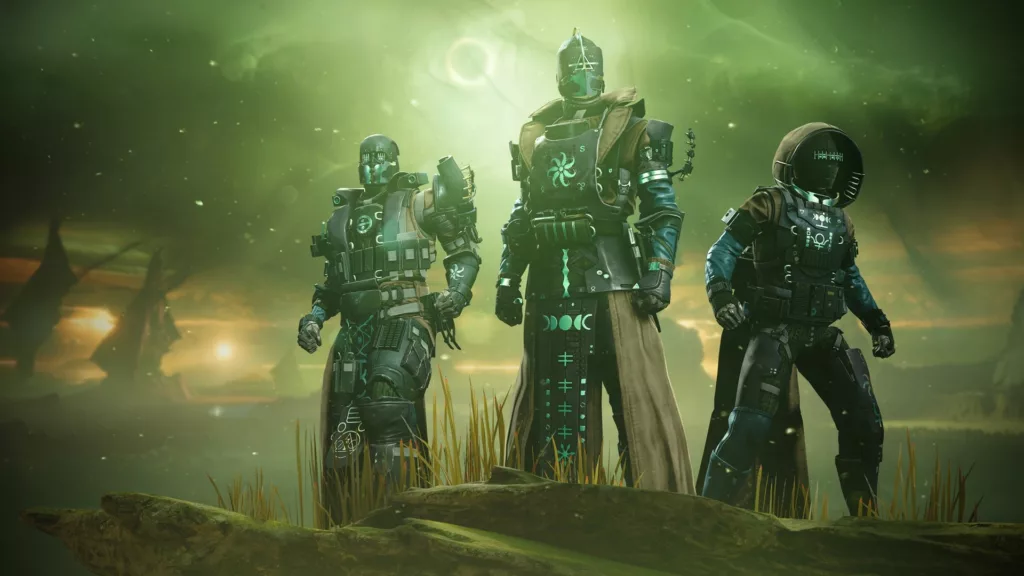 In 2022, Bungie unveiled a substantial expansion for Destiny 2, the popular online FPS/RPG fusion, titled The Witch Queen. Centered on the Hive deity Savathûn, this expansion takes players on a gripping journey to her mysterious swamp planet, delving into the enigmas of the Light and Darkness forces.
The Witch Queen's campaign, hailed for its narrative depth and unexpected turns, introduces new features such as weapon crafting systems, the glaive weapon, exciting raid content, and uncharted locations. However, the demanding grind of the game and persistent technical glitches, like the infamous "Guitar" errors, may discourage some players. There was also some controversy surrounding the decision to vault paid expansions with the DCV content.
Nevertheless, Savathûn's character emerges as one of Destiny's more compelling villains, and The Witch Queen successfully offers fans an abundance of lore revelations and fresh build options, all bundled together in a satisfying package. For those loyal Guardians yearning for further loot and narrative discoveries, The Witch Queen illustrates how Destiny 2 continues to inject creativity and narrative daring into its universe years after its initial launch, solidifying its position among the best PC games.
The Last of Us Part 1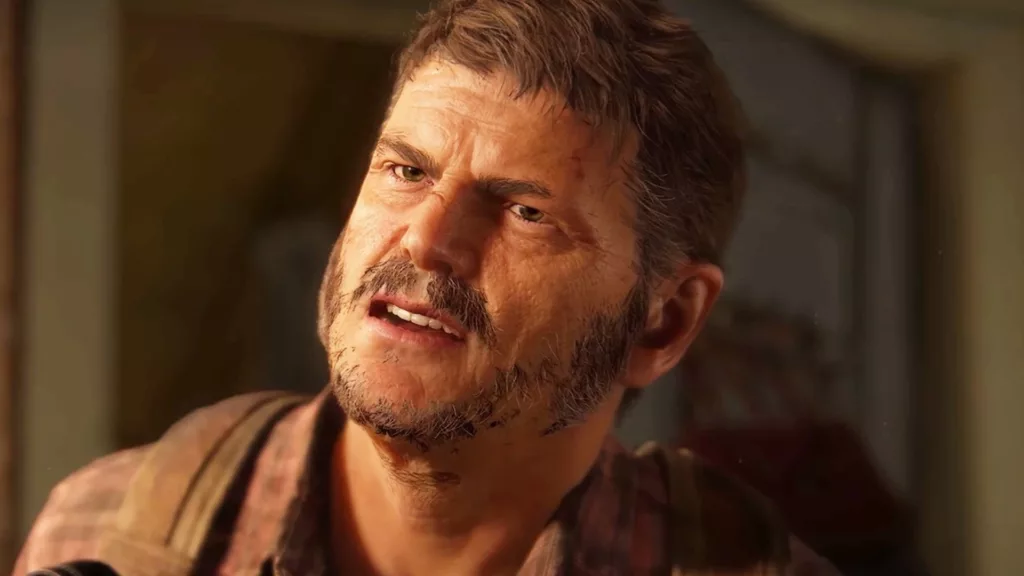 In 2022, an iconic PlayStation adventure from 2013 underwent a stunning transformation and was reintroduced as The Last of Us Part 1. This masterpiece reshaped the landscape of narrative-driven gaming and solidified the importance of a mature storyline in video games. The remake was completely reimagined for the PlayStation 5, boasting breathtaking visuals and updated gameplay mechanics. It allows players to relive the intense journey of Joel and Ellie across a post-apocalyptic America teeming with infected inhabitants.
Even though several PlayStation exclusives have made a transition to PC, The Last of Us Part 1 stands out. It offers PC gamers a chance to play the version specifically remodeled for the current generation of PlayStation. The game retains its original, compelling elements such as exploration, scavenging, visceral combat, and touching character interactions. It enhances these experiences with incredibly detailed environments and special effects.
Despite the beauty of the remake, some series fans voiced their frustrations over its high price point, the relatively minor improvements made, and the lack of multiplayer factions. However, for those new to the series or those wishing to revisit an emotionally gripping masterpiece, The Last of Us Part 1 showcases Naughty Dog's ability to blend compelling storytelling and technical proficiency, making it a noteworthy addition to the list of the best PC games and an unforgettable journey in the realm of gaming.
God of War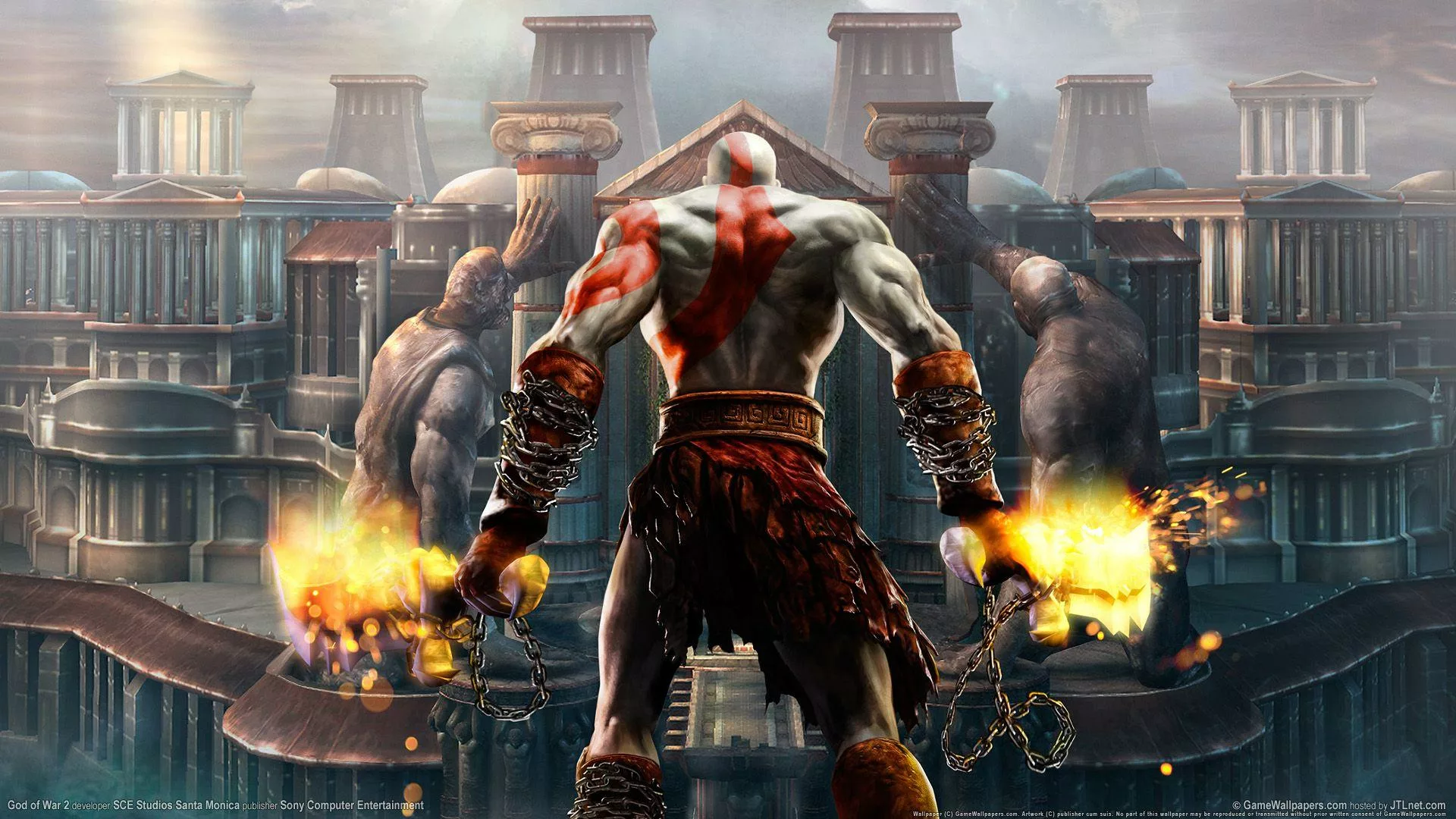 In 2018, the God of War reboot left PlayStation gamers astounded, showcasing a radical evolution of the main character, Kratos, from a fiery warrior to a begrudging father, set against a refreshing backdrop of Norse mythology. Its magnificence, however, was not solely defined by its platform, and with its release on Steam in early 2022, a whole new demographic of players was granted the chance to experience this epic adventure.
The narrative focuses on Kratos and his son Atreus as they undertake a poignant journey to scatter his wife's ashes. Their evolving relationship forms the core of the story, lending it an emotional depth and humanity. The gameplay is rich in exploration and side quests involving NPCs, painting a vibrant picture of the fantastical world. Furthermore, the combat system underwent an overhaul, adding intricacies and a new weapon—the Leviathan Axe—into the mix. Visually stunning and cinematically presented, God of War stands as a testament to Sony Santa Monica's technical prowess.
Critics lauded the risks taken by God of War to transform a relatively one-dimensional franchise into an intricate, story-driven epic. While some found the abundant padding and puzzles a tad excessive, the resonant emotional core of the game ensured its place in numerous "best games" lists. By reimagining itself around complex characters and grounded world-building, God of War proves how blockbuster games can mature, blending heart-tugging narratives with pulse-pounding action to take its rightful place among the best PC games.
Stray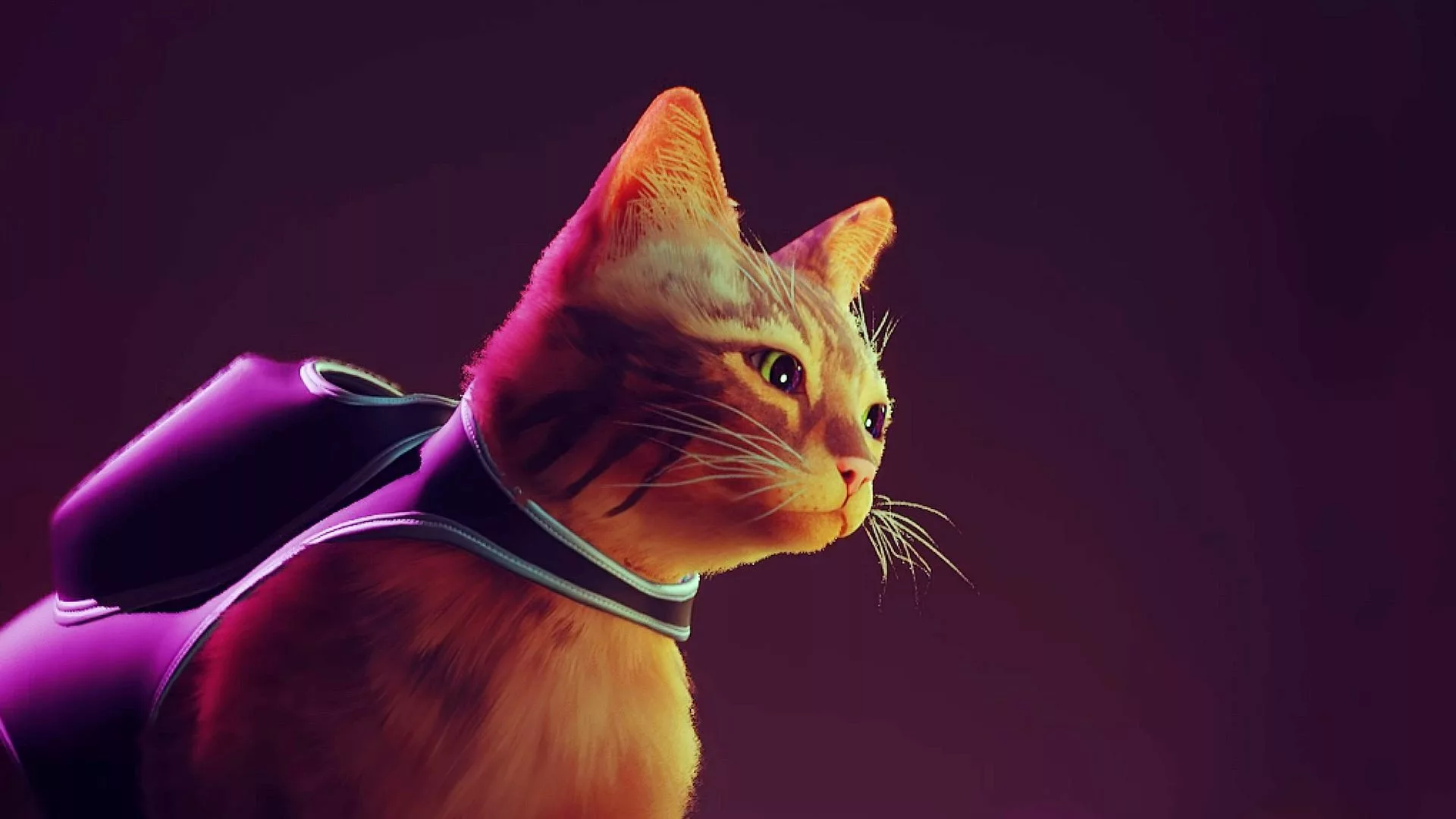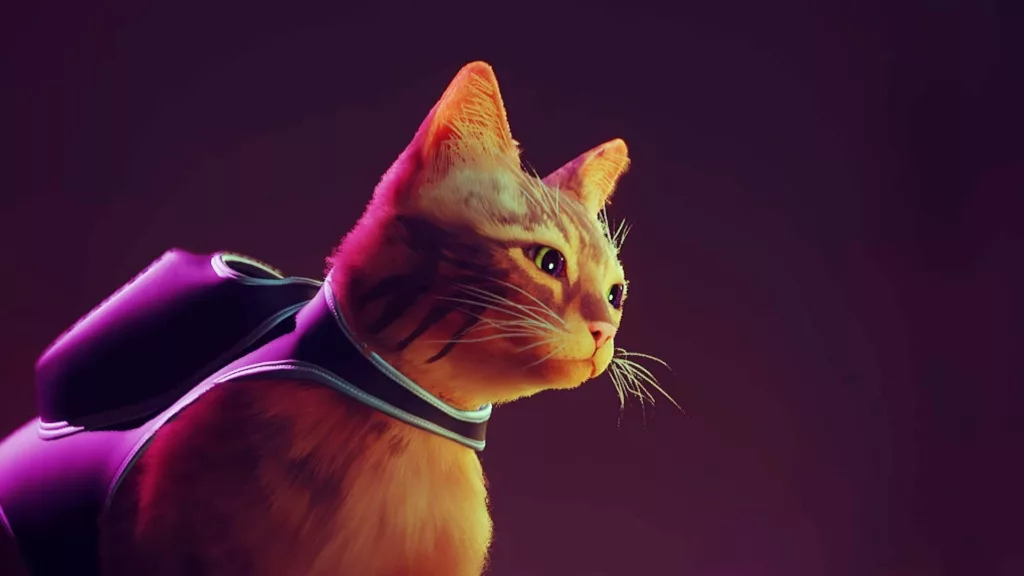 In 2022, a unique indie game titled Stray captured the hearts of many. This adventure game, developed by BlueTwelve Studio in partnership with Annapurna Interactive, presents an intriguing premise where players take on the role of a delightful stray cat, adventuring through an enigmatic, futuristic city teeming with robot residents. The gameplay emphasizes environmental puzzle-solving, platforming, and engaging interactions with the city's eccentric robot population.
The game excels in showcasing the inquisitiveness and agility of a cat through its unique perspective and brilliantly crafted animations. It received praise from critics for its visually stunning art direction, immersive world-building, and user-friendly design. Although some gamers craved a bit more challenge from the game's light puzzle elements, the enchanting concept found a place in the hearts of many.
In an era where violent games dominate the industry, Stray provides a breath of fresh air with its gently inspiring narrative. The act of exploring the eerie, beautiful city through the eyes of an endearing tabby cat offers a joy-filled gaming experience that's hard to forget. It's a poignant reminder of the transformative power of video games in letting players explore fresh perspectives, making it a deserving title among the best PC games.
Cult of the Lamb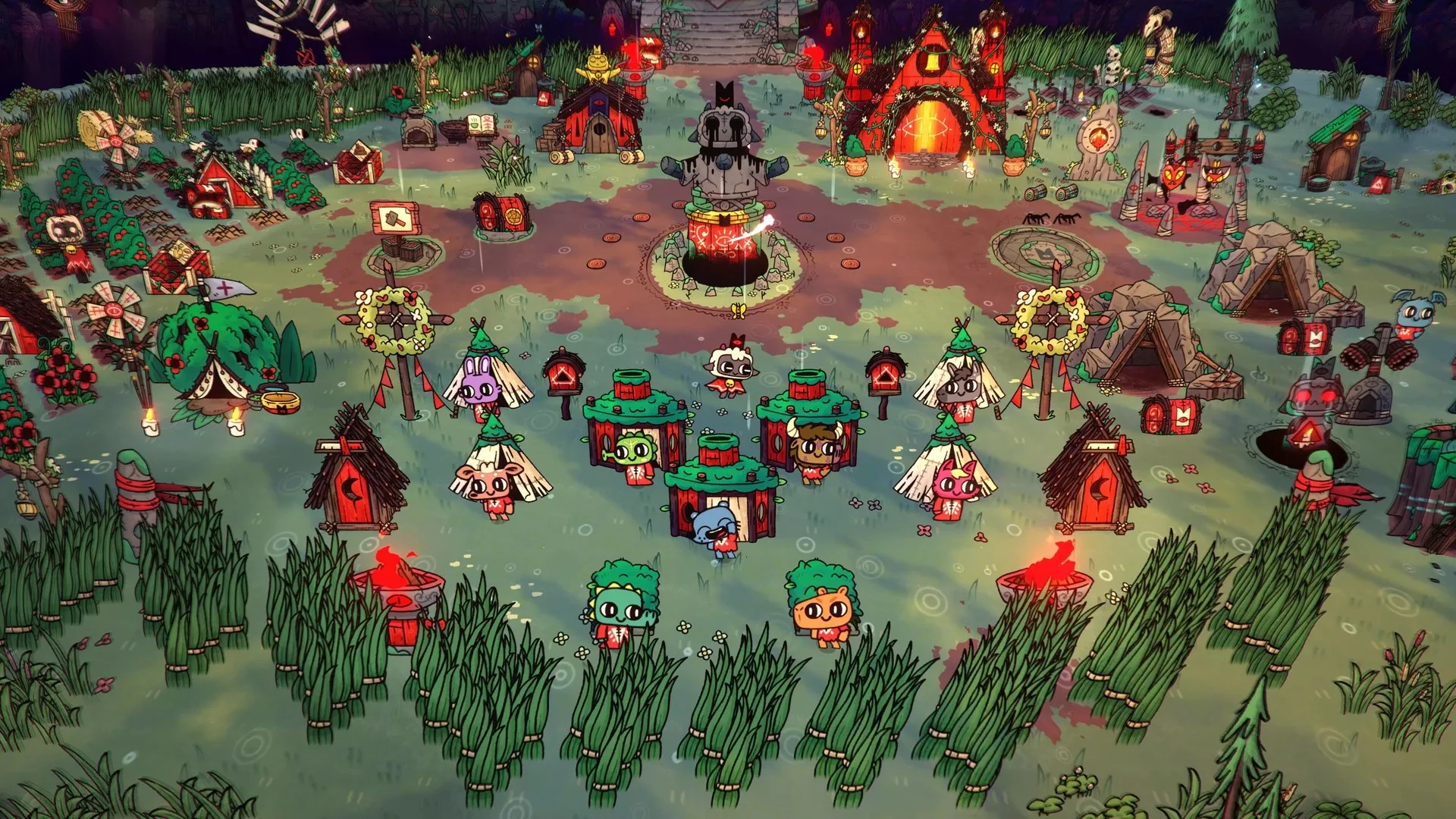 Cult of the Lamb, an innovative action game released in 2022 by Massive Monster, seamlessly blends elements of roguelike gameplay with base-building and life simulation. Here, players step into the hooves of a possessed lamb that narrowly escapes sacrifice. Now, its mission is to establish a faithful cult in the wild. The gameplay revolves around engaging hack-n-slash dungeon runs interspersed with managing, recruiting, and sermonizing to your cult back at the base camp.
This darkly humorous game with its occult undertones has received recognition for the addictive cycle of gameplay that's enriched by diverse progression mechanics. Some players felt that the combat could use more depth, as it was considered repetitive. Nevertheless, the captivating papercraft art style, along with gameplay mechanics borrowed from various genres, make Cult of the Lamb a compelling play.
Even though it incorporates familiar gameplay elements, the unique combination crafts a fresh indie experience. For those who appreciate inventive genre mash-ups in indie games, Cult of the Lamb brews up an addictive gaming experience, making it worthy of inclusion in any list of the best PC games.
Teenage Mutant Ninja Turtles: Shredder's Revenge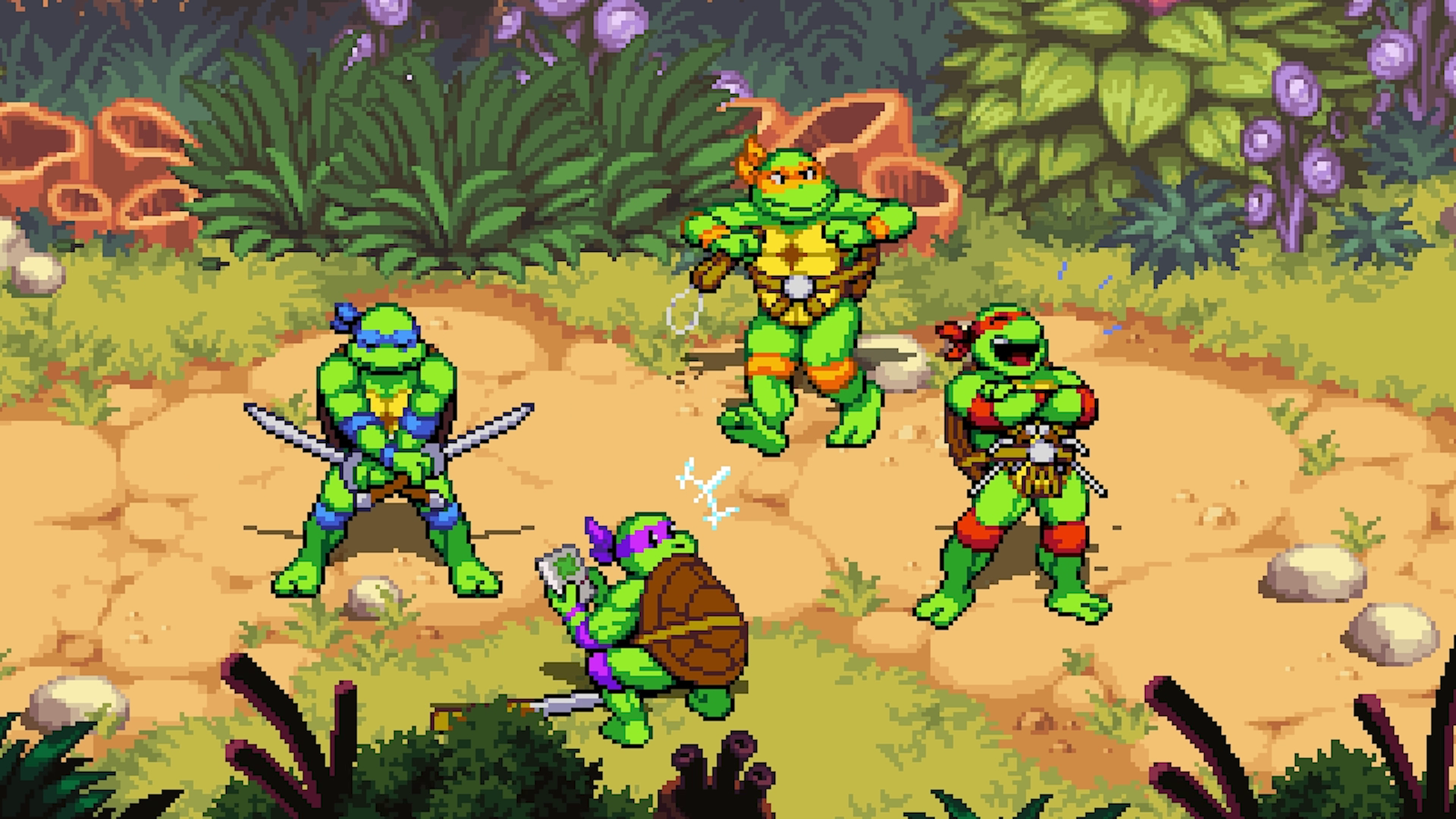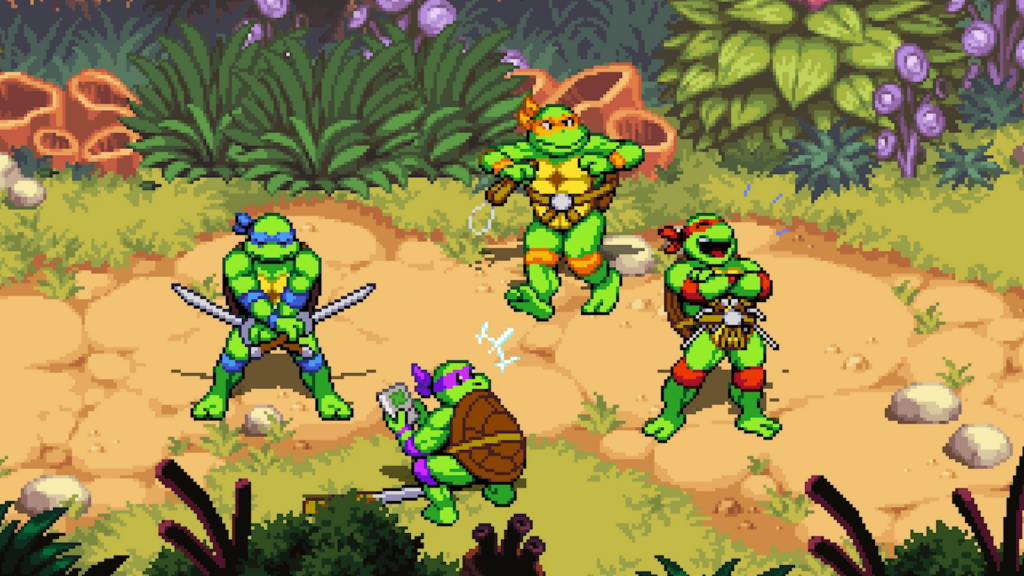 Taking us on a nostalgic trip back to the 90s, Shredder's Revenge is a delightfully retro side-scrolling beat-em-up game that hit the scene in 2022. It's the brainchild of Tribute Games and Dotemu, cleverly crafted as a spiritual successor to the iconic TMNT arcade games of yesteryears. Fans of the original series can once again take control of their favorite characters – Leonardo, Michelangelo, Donatello, Raphael, and the intrepid reporter, April O'Neil, fighting against the nefarious Foot Clan soldiers.
The game's visual aesthetics, achieved through vibrant pixel art, brim with character and nostalgia, and the option of co-op play successfully brings back the social arcade experiences of old. Critics lauded the game's faithful gameplay and the mechanics that seem to have been intricately designed with hardcore TMNT fans in mind – particularly the satisfyingly robust combat system.
Some players found the combat repetitive and lamented the game's relatively short run time, but these minor criticisms don't take away from the overall fun. The game serves up a double dose of nostalgia – for the bygone era of retro beat-em-ups and the timeless appeal of our beloved Ninja Turtles. For those who grew up in the 90s, Shredder's Revenge serves as a fantastic jaunt down the memory lane of TMNT, making it a noteworthy contender among the best PC games.
Divinity: Original Sin 2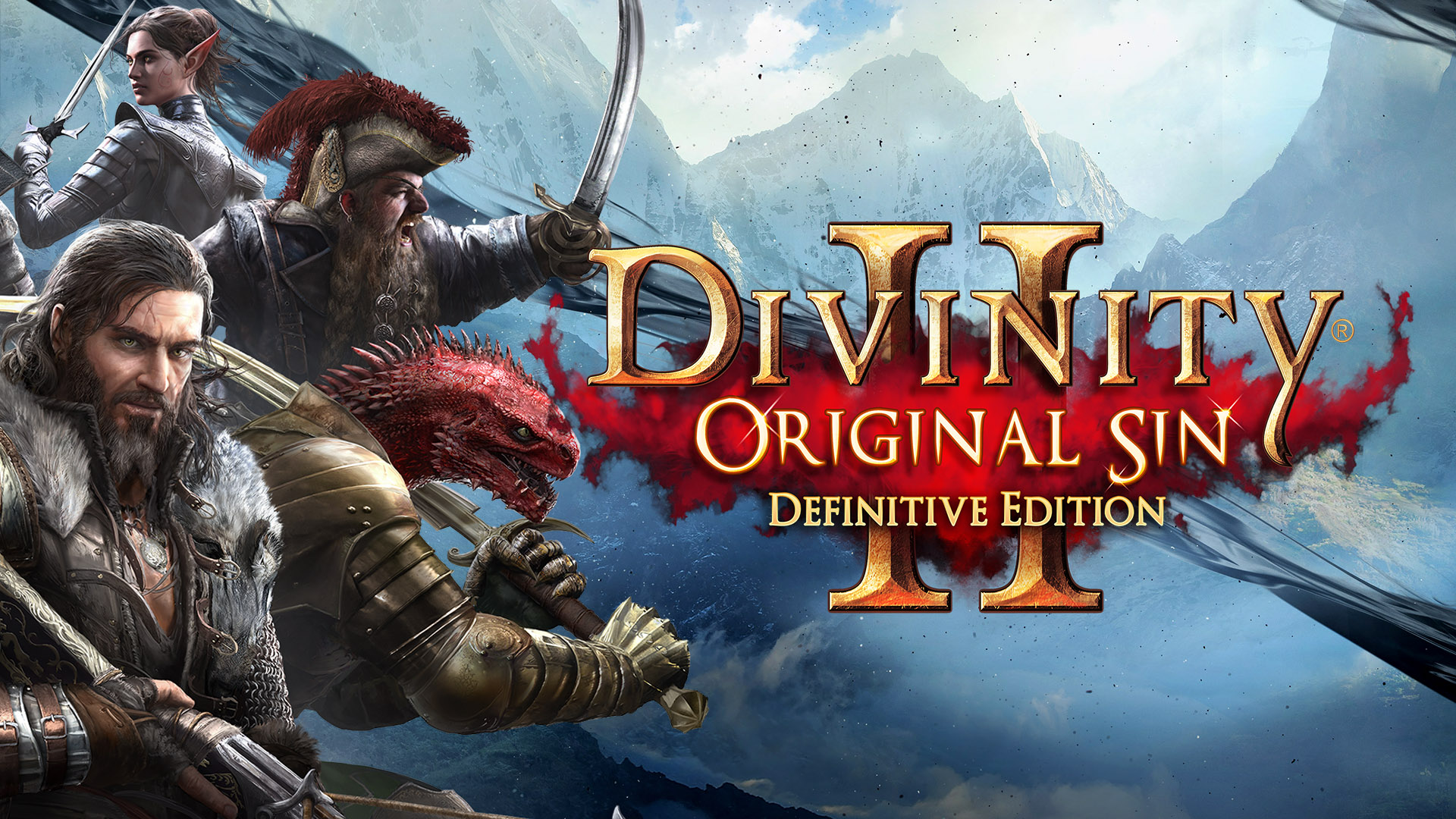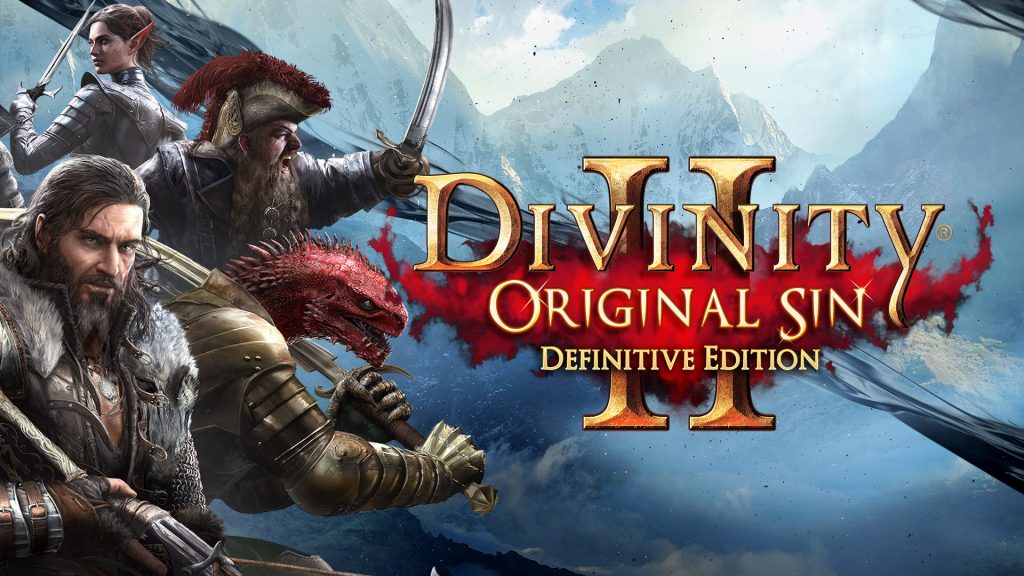 Divinity: Original Sin 2 is a splendid tribute to the golden age of isometric RPGs. Rather than merely banking on nostalgia, it blends the best elements of classic games – branching storylines, expressive writing, complex characters, and team building – with modern design features, including physics-based magic and mod support. It lays down a clear set of guidelines only to encourage you to bend them, an aspect that becomes even more entertaining when you're playing with a friend, settling disagreements about your party's next move via a rock-paper-scissors-style mini-game.
The combat in Divinity: Original Sin 2 is considered the best in the genre, focusing on smart strategies and creative elemental combinations over random dice throws. Once the fighting concludes, your characters always engage in either profound or witty dialogues that enhance the overall experience. Every incidental conversation holds value as players delve deeper into its enthralling fantasy world.
This game offers a beautifully intricate RPG experience, celebrating the genre's classic roots while incorporating modern gameplay elements. Its immersive storyline, complex character building, and innovative combat mechanics have earned it a dedicated fan base and a place among the best PC games, making it a must-play for fans of the genre.
Marvel Snap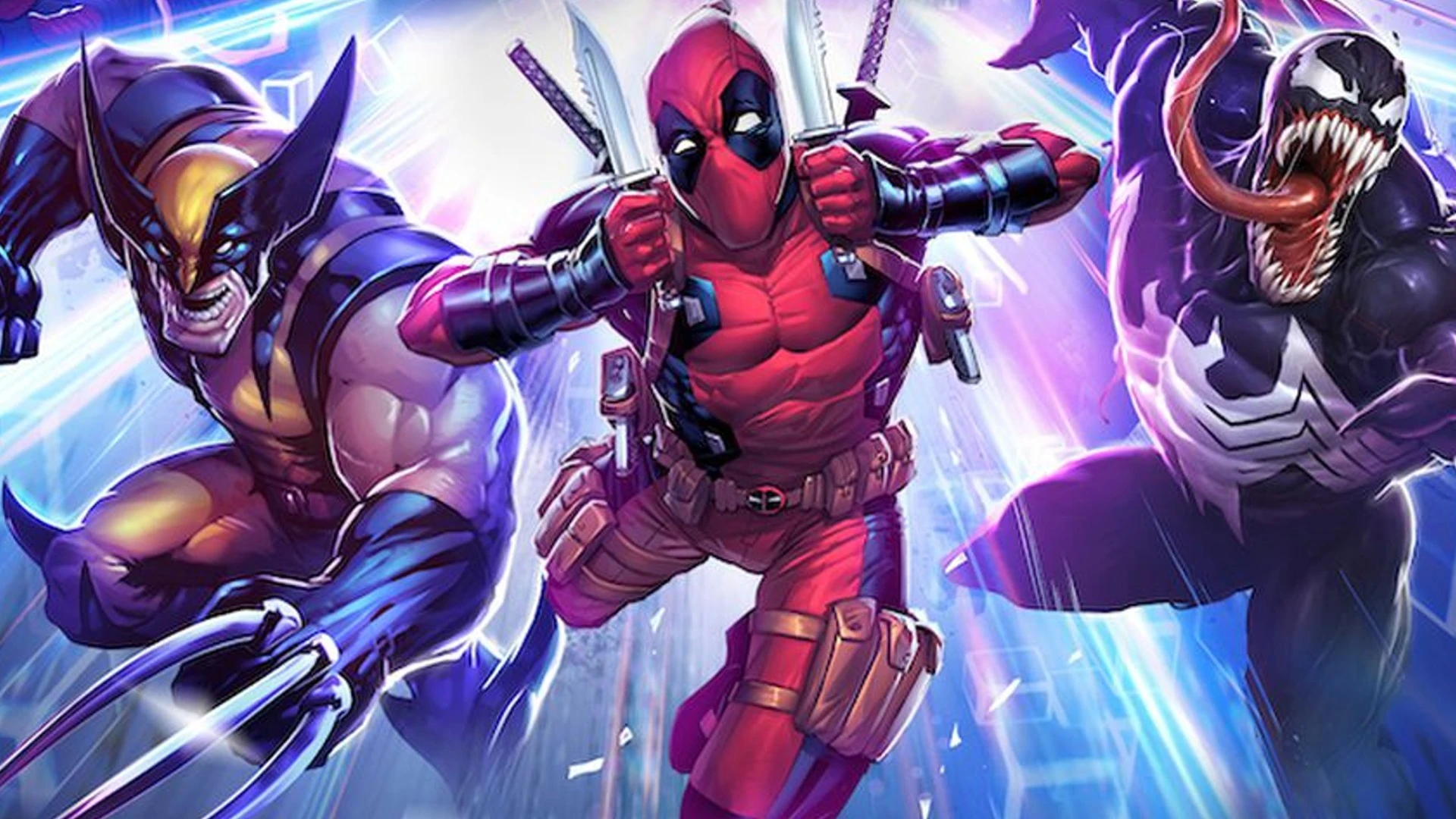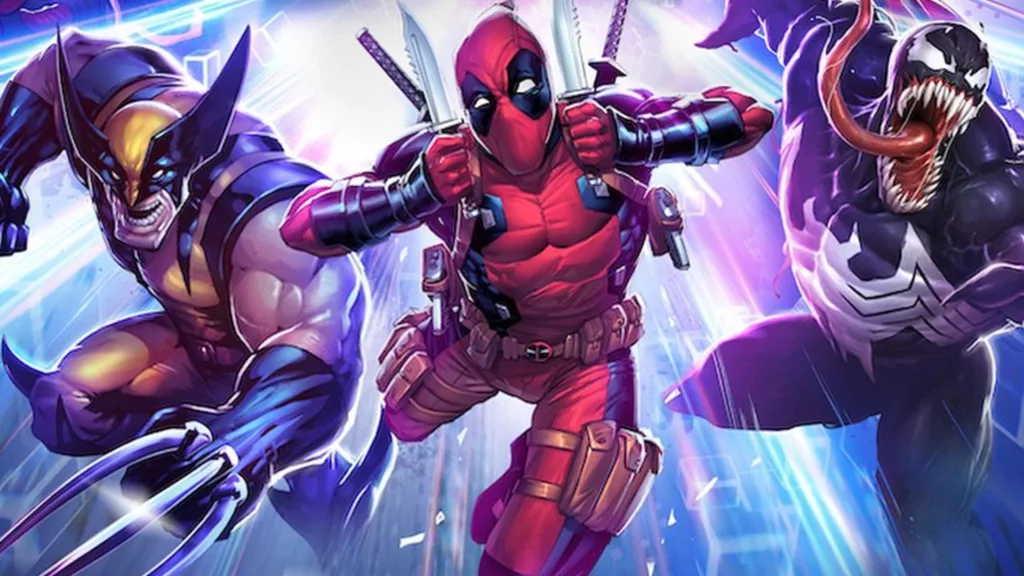 Marvel Snap is a fresh, exciting digital card game developed by Second Dinner for mobile and PC platforms. It features a wide roster of heroes and villains from the rich Marvel universe. The gameplay distills the excitement of traditional collectible card game duels into six fast-paced turns set on visually dynamic 3D battlegrounds. With quick battles and regularly updated weekly events, the game keeps the experience fresh and engaging.
Although the game is easy to grasp, the strategic depth is profound, with countless card combinations and match variations to master, creating a competitive ladder for all types of players. Critics appreciated Marvel Snap for its fair, accessible free-to-play model and a well-balanced matchmaking system that promotes a level playing field. The game also impresses with its visually striking design and innovative approach, bringing card gaming into the modern age.
Whether you're a fan of the Marvel universe or a card game enthusiast yearning for quick yet strategic duels, Marvel Snap delivers a new, addictive experience in the collectible card game (CCG) genre. Its modern, balanced approach makes it an excellent choice for players looking for the best PC games today.
Neon White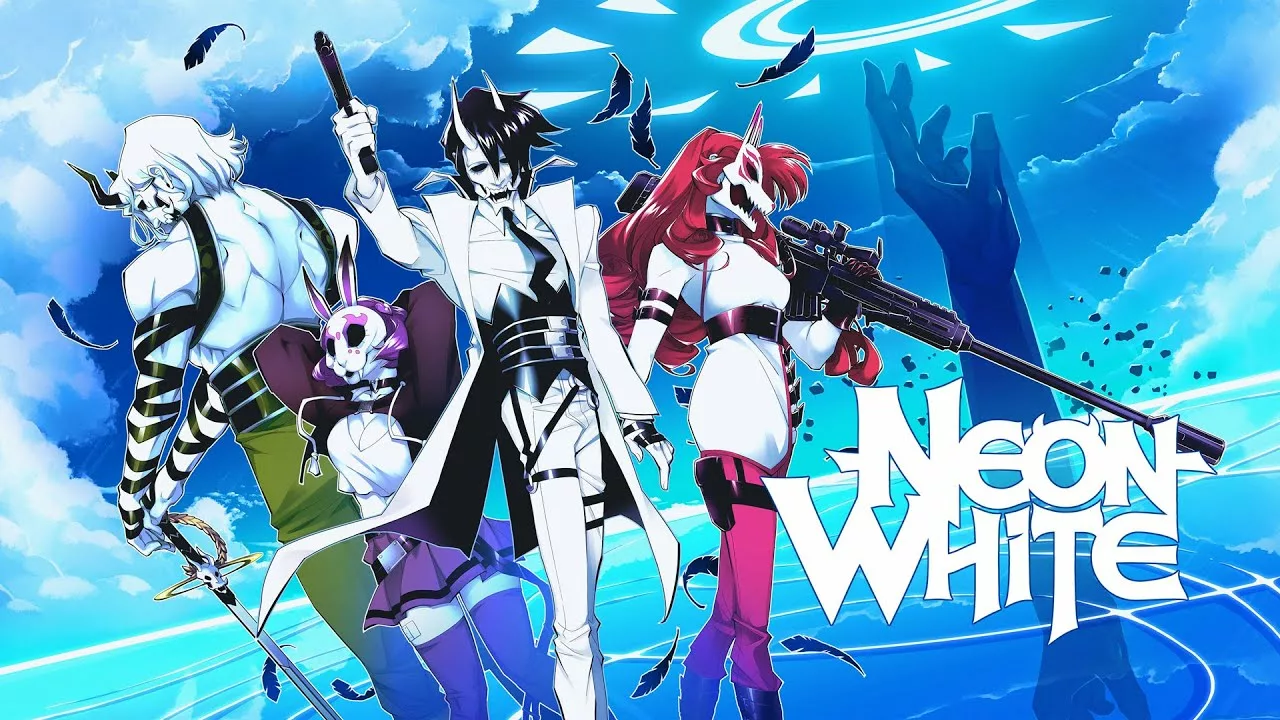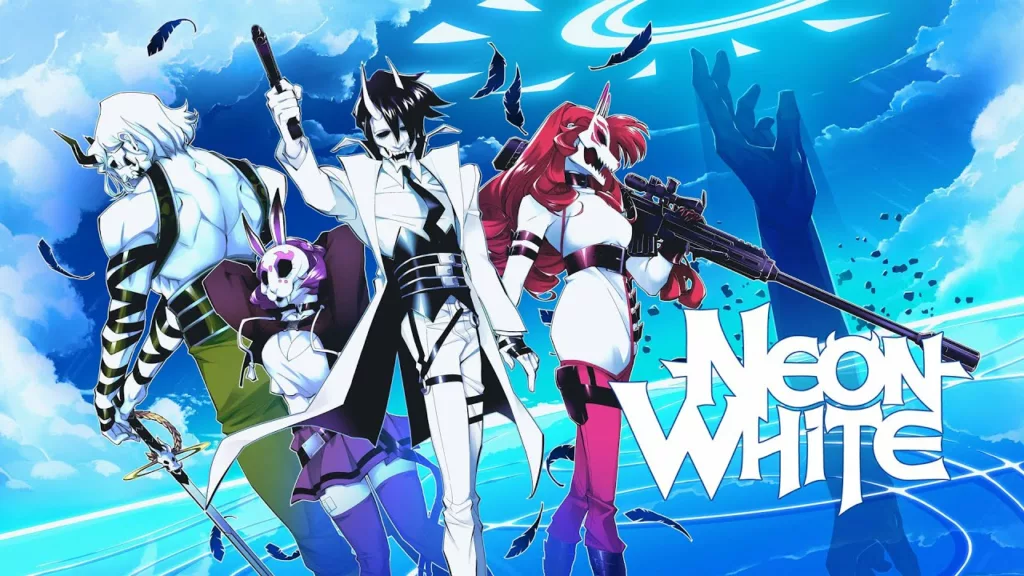 In the world of PC gaming, 2022 brought us Neon White, an exhilarating speedrunning first-person shooter. This game is a brainchild of Angel Matrix, and it was published by the well-respected Annapurna Interactive, made available for both PC and Switch. Neon White takes you on an incredible journey through a dazzling rendition of Heaven and Hell, as you assume the role of an assassin, aptly named Neon White. Your mission? To eliminate the menace of demons and secure your place in celestial paradise.
The game's gameplay is lightning fast, involving a seamless interchange between guns and melee attacks to conquer levels and overpower bosses, all on the clock. Neon White has received accolades for its fluid gameplay mechanics, well-structured speedrunning design, and unexpected twists in the story. On the other hand, some players found the difficulty spikes challenging, and the short gameplay time has been a point of critique. However, the game's vibrant aesthetics, reminiscent of the popular Jet Set Radio, add to its charm.
Neon White's divine setting, coupled with its expressive movement mechanics, makes it a thrilling option for fans of speedrunning games and those seeking a well-crafted, innovative shooter. It undoubtedly carves out a place for itself among the best PC games.
Genshin Impact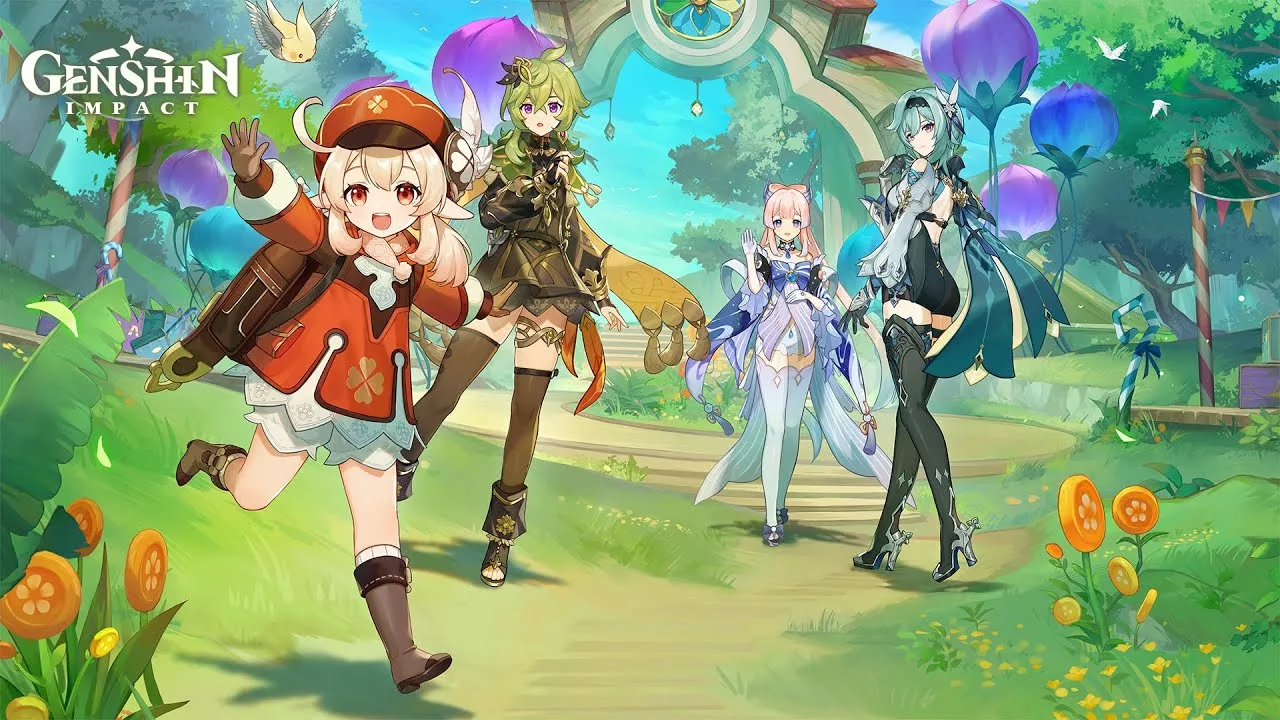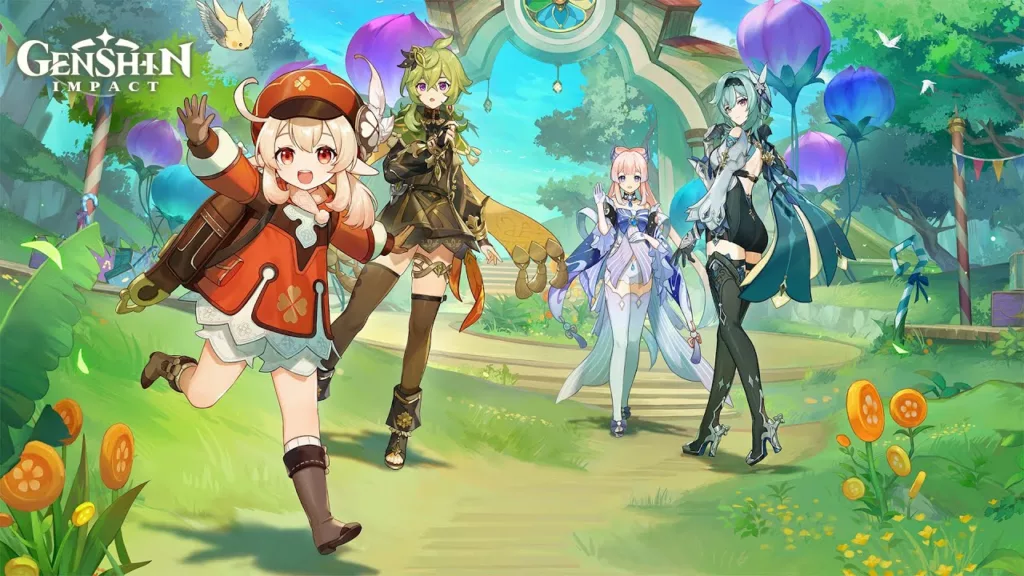 Boasting a roster of 48 distinct playable characters and expanding, Genshin Impact has earned its reputation as one of the most extraordinary free-to-play games on the market. Its vast universe is comprised of three extensive main regions, each waiting to be explored by ambitious adventurers. What makes Genshin Impact truly special is not just its quantity but its overall quality. The developers frequently roll out fresh events and activities designed for mid to late-game players, ensuring the game never loses its charm.
Beyond the gripping main storyline, Genshin Impact offers a wealth of side quests, character events, and engaging side stories. These additional features provide players with opportunities to delve deeper into the personalities of their characters, solve intriguing puzzles, hunt for hidden collectibles, and partake in time-limited events.
Even once you've exhausted the ever-expanding main story, the game keeps you engaged with boss battles and world activities that you can enjoy online with friends. Furthermore, it provides countless ways to optimize your character's stats and weapons, ensuring your gameplay remains fresh and challenging.
As you progress to the late-game stages, the game may lean towards being grindy due to the random requirements for high-level character builds. However, Genshin Impact remains a consistently enjoyable experience, with only occasional balance issues cropping up.
An integral part of Genshin Impact is its gacha system, which lets players use premium in-game currency to randomly draw rewards, with the hopes of securing a superior weapon or character. Thankfully, this system doesn't feel too intrusive, and it's feasible to earn premium currency without resorting to real-world purchases. Yes, gathering enough to secure a guaranteed 5-star character can take some time, but it's absolutely achievable. Plus, you're likely to acquire several other characters on this journey, making the grind well worth the effort.
Euro Truck Simulator 2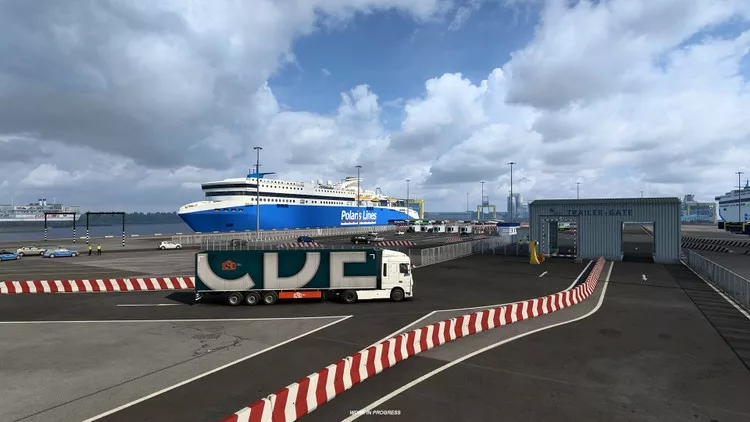 An undisputed classic in the genre of trucking simulation games, Euro Truck Simulator 2 offers a captivating virtual experience, enabling PC gamers to immerse themselves in the day-to-day life of a long-haul truck driver. This well-acclaimed game, crafted with precision by SCS Software, transports players to bustling cities and industrial heartlands across the diverse landscapes of Europe.
The game boasts of realistic driving physics that faithfully mirror the experience of commanding these colossal machines on open roads. It further adds authenticity with officially licensed trucks from revered brands, enhancing the overall immersive feel of the game. Players will find themselves marveling at the detailed and faithful recreations of European landmarks dotting the routes, enriching this ultimate virtual trucking journey.
The game unfolds in an open-ended structure, providing players with the freedom to build their own delivery company empire, dictating their pace and strategy. While some may find the gameplay repetitive over extended sessions, the meditative allure of open highways and the game's meticulous attention to detail create a unique and escapist experience, especially appealing for those seeking solace in armchair travels.
With an ongoing commitment to enhancing the game through continuous free DLC updates, Euro Truck Simulator 2 firmly holds its position as the definitive trucking sandbox for PC gaming enthusiasts desiring tranquil, leisurely virtual hauls. Its appeal cements its place among the best PC games.
Forza Horizon 5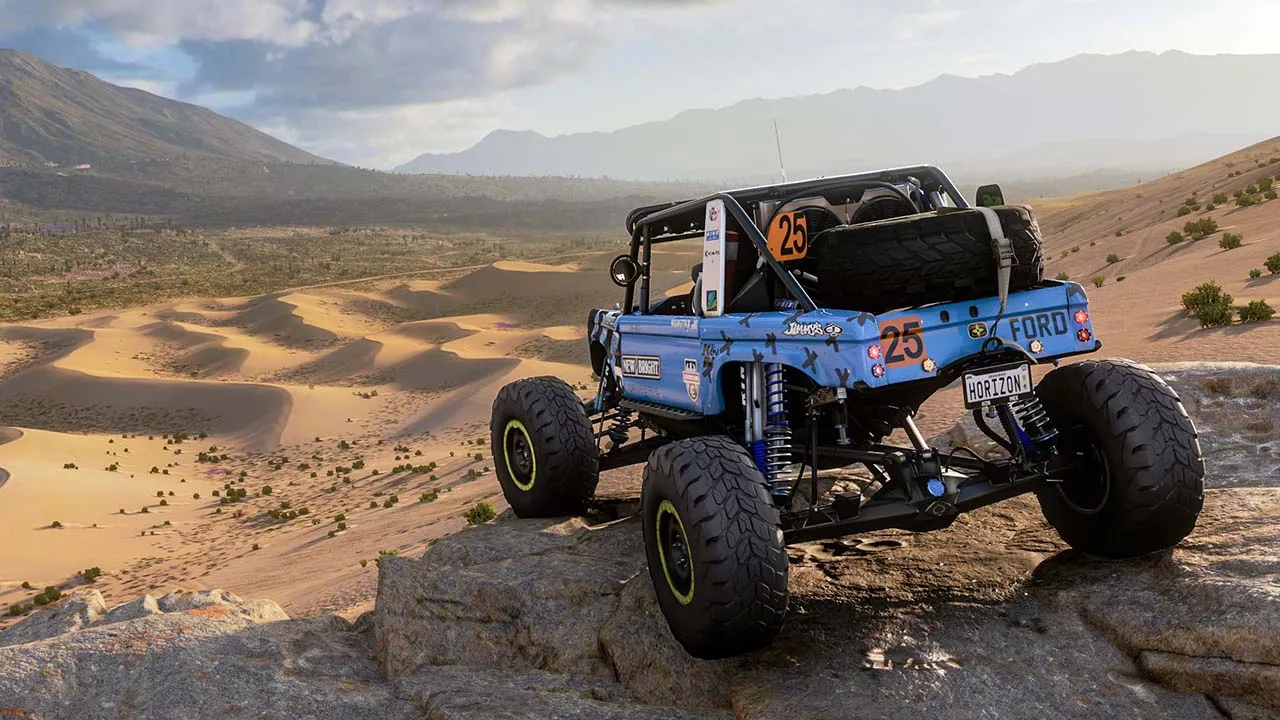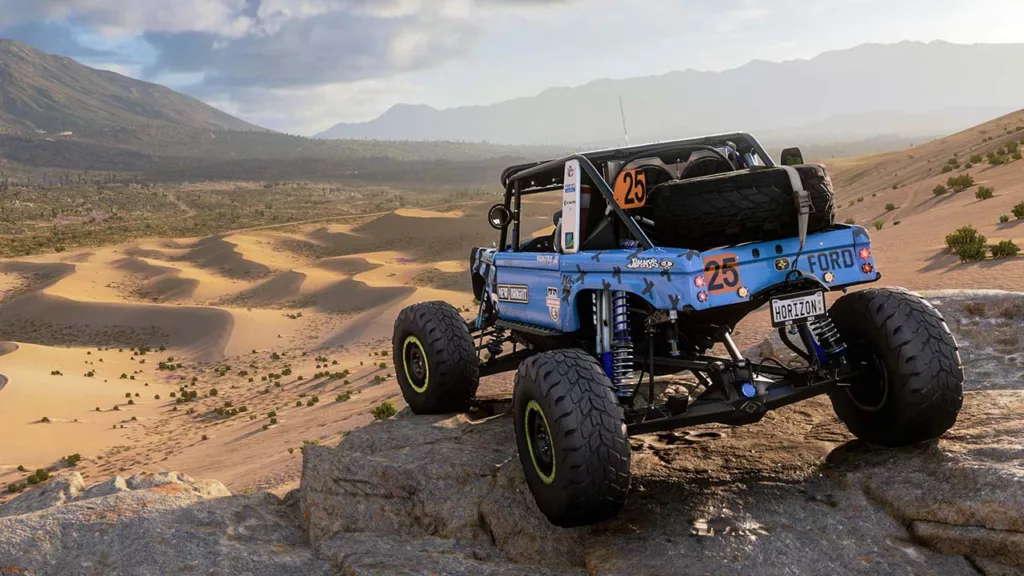 Forza Horizon 5 expertly balances complexity and accessibility, creating a deep and intricate racing game that's also user-friendly for novice players. It allows you to explore hundreds of cars, each open for endless customizations to align with your unique driving style. You can also test your skills on dozens of courses mapped across a stunning, fictional depiction of Mexico.
The game's high difficulty levels ensure that a single error can jeopardize your entire race, mirroring the fierce competitiveness found in real-world racing and its online platform. Yet, Forza Horizon 5 remains inclusive for beginners to racing games, providing an excellent introduction and supporting features that make the experience enjoyable and less daunting.
The game's tutorial swiftly guides you through the four main race categories, including street racing and cross-country. Moreover, features like the rewind button allow you to swiftly rectify mistakes, such as taking a turn too hastily, without needing to restart your run entirely.
In essence, Forza Horizon 5 is a visually splendid and entertaining game that caters to players of varied skill levels. It allows for brief, casual gameplay or more immersive sessions where you can strive to hone your racing skills to their absolute best. As a game that's easy to pick up yet hard to master, Forza Horizon 5 deserves its spot on the best PC games list.
Resident Evil 4 Remake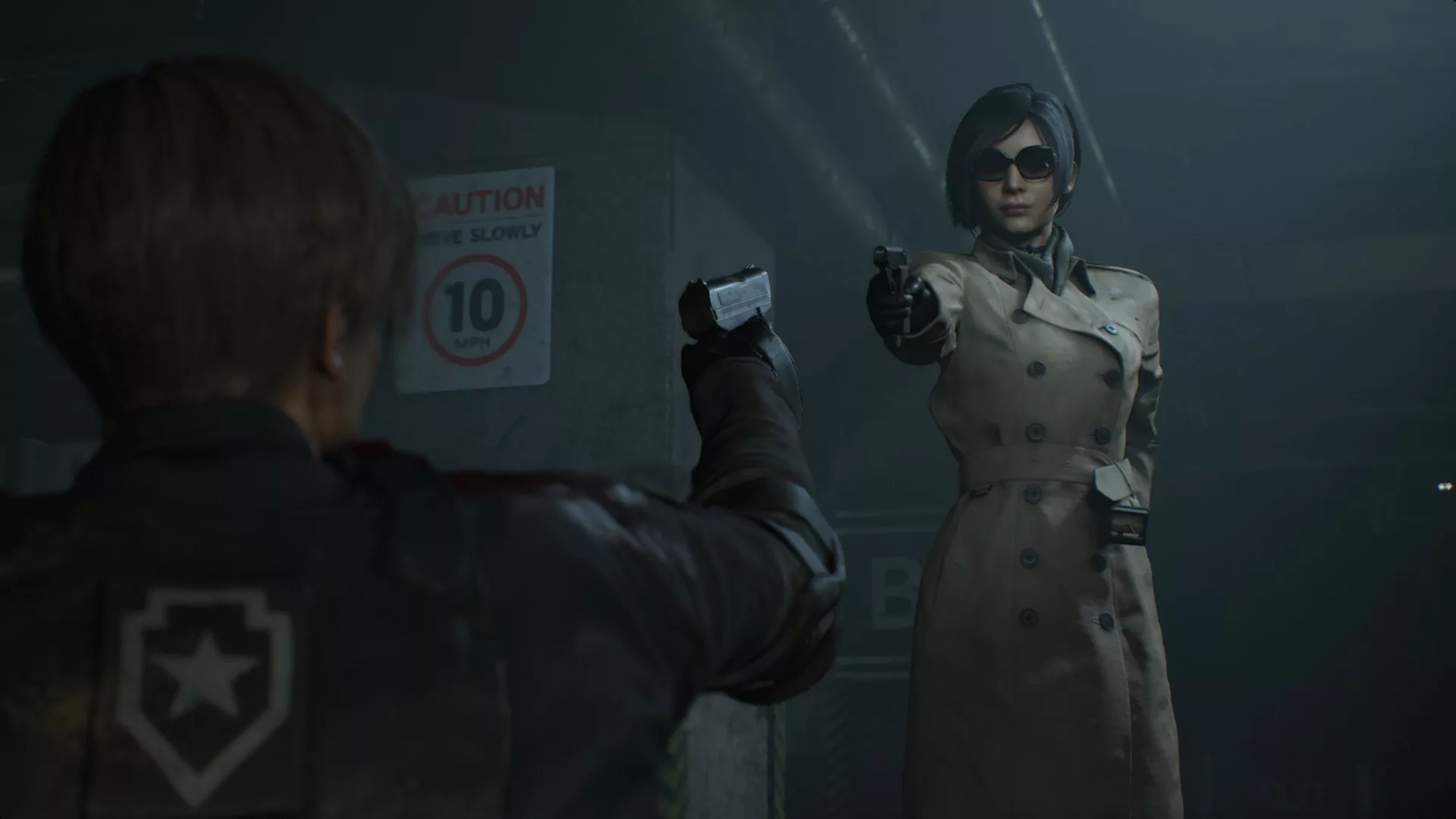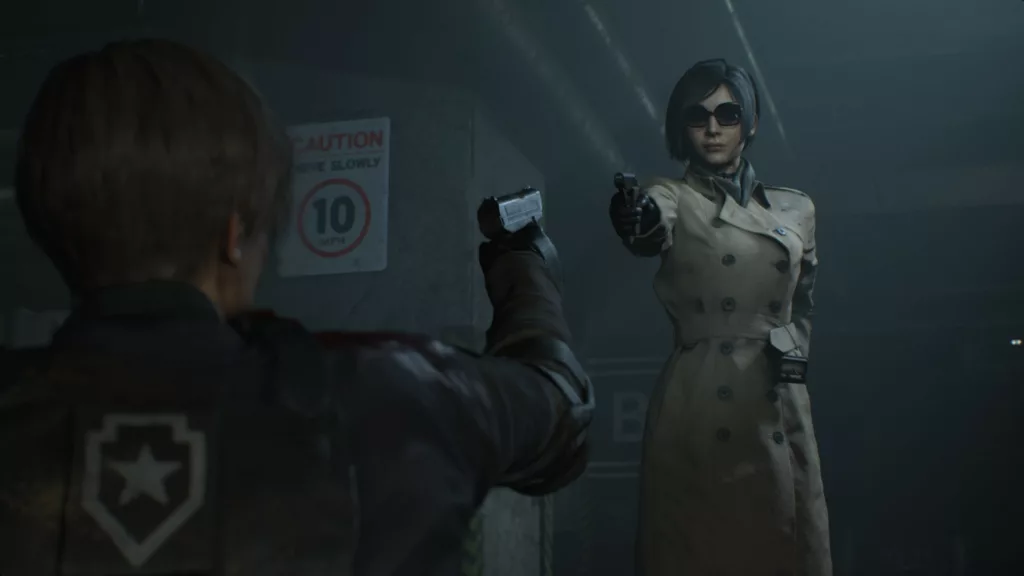 A modern reimagination of the much-celebrated 2005 survival horror shooter, the Resident Evil 4 remake brings enhanced visuals, enriched lore, and reworked gameplay systems to current consoles and PC. This refurbished version of an iconic horror game has won praise from critics for its reimagined combat and crafting systems. These elements lend the game a fresh feel, all while preserving the excellent tension and well-crafted level design that made the original Resident Evil 4 such a standout title.
However, it has not been spared criticism entirely, with some pointing to the elevated price point and the absence of multiplayer features as shortcomings. Despite this, the overall experience remains quite similar to the original, making it an exhilarating journey for gamers.
Whether you're an ardent fan of the series looking to relive this classic horror adventure or a newcomer eager to experience Leon's thrilling battle against the Ganados, the Resident Evil 4 Remake is a testament to how remakes, when executed with precision and care, can successfully rejuvenate beloved games. Its success in recreating the magic of the original makes it one of the best PC games for horror enthusiasts.
Monster Hunter Rise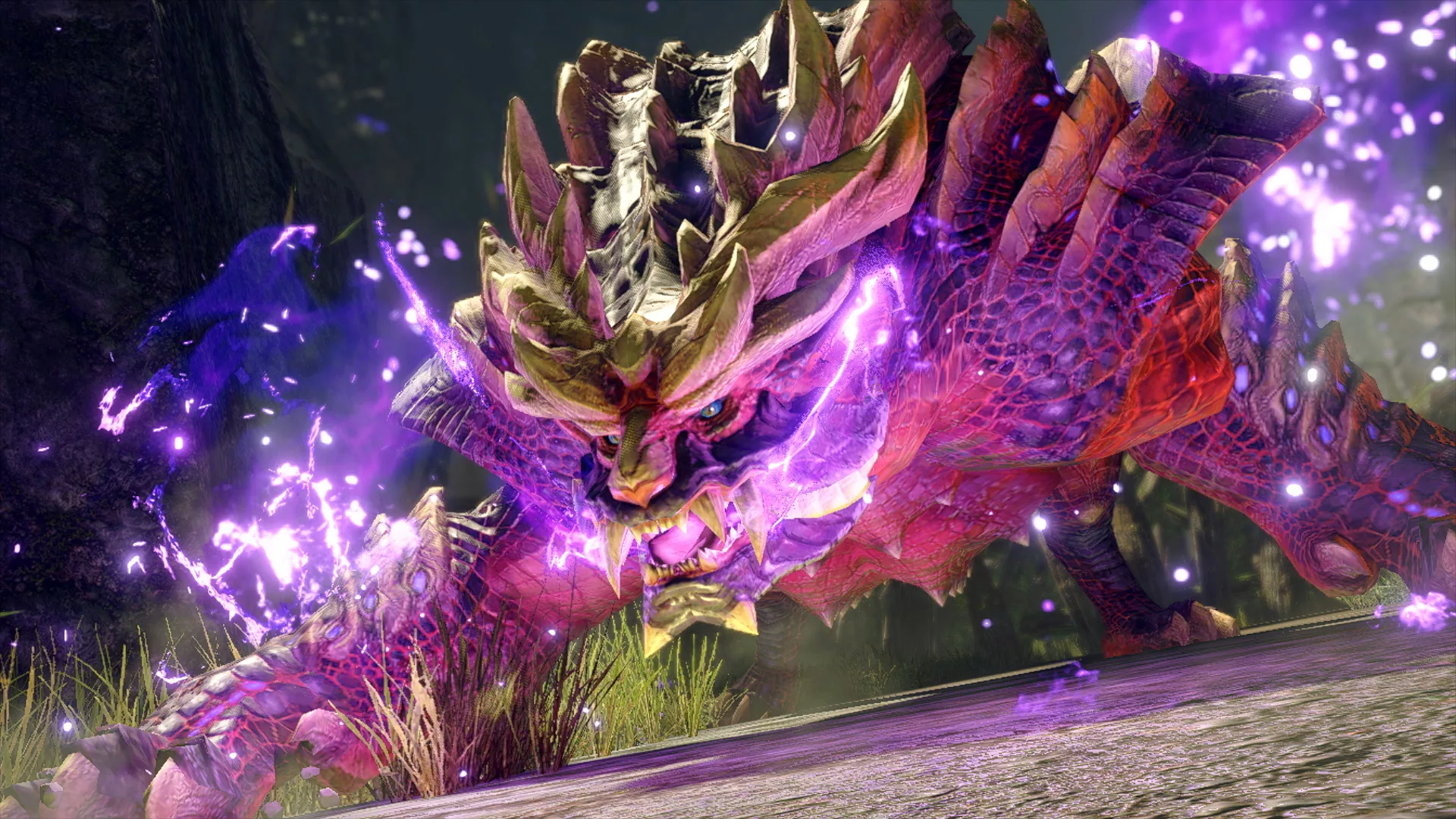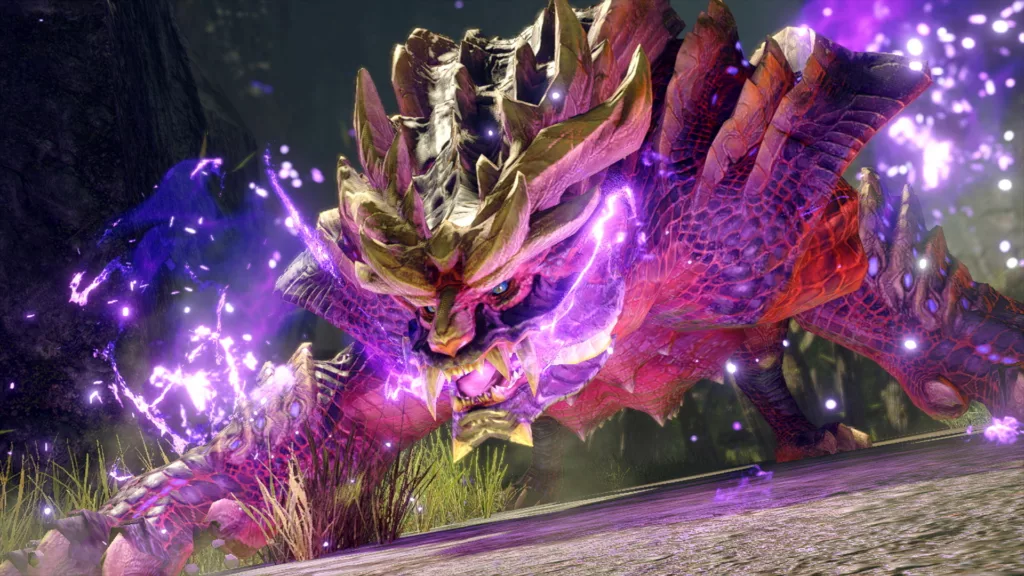 Monster Hunter Rise, a critically acclaimed hunting game originally designed for the Nintendo Switch, made a much-anticipated transition to the PC platform in 2022. The game allows players to personalize a hunter character and a faithful Palamute companion, setting out on exhilarating hunts against gigantic beasts such as the fearsome Magnamalo across a variety of dynamic terrains.
The game's signature strategic battles make a return, complemented with novel Wirebug mobility options and an enhanced crafting system. Critics have applauded the game's performance updates and high-definition graphics, which significantly elevate the Switch original.
Nevertheless, Monster Hunter Rise retains a design heavily influenced by its original Switch incarnation, which might be noticeable to some PC gamers. Regardless, with its thrilling hunts, deep role-playing elements, and the added content of the Ultimate Edition, Monster Hunter Rise delivers one of the most rewarding and engaging loot action experiences in modern gaming to the PC platform, affirming its position among the best PC games.
Persona 5 Royal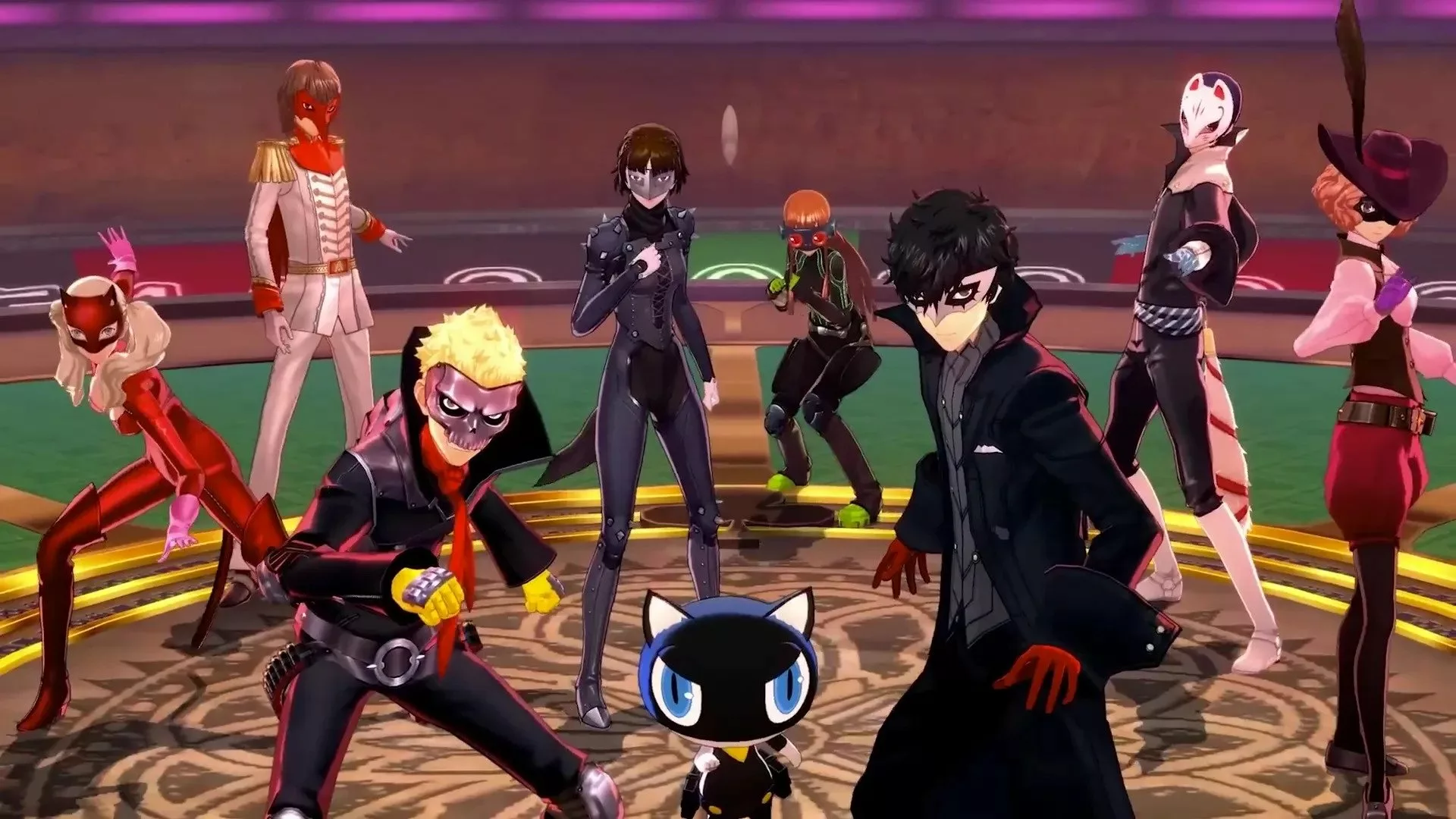 Making its debut on the PC platform in 2022, Persona 5 Royal is an expanded version of the fashionable 2016 Japanese Role-Playing Game (JRPG) from the celebrated game developer, Atlus. This definitive edition allows players to immerse themselves in the day-to-day school life of the character Joker in the bustling city of Tokyo, while simultaneously taking on the role of the leader of the Phantom Thieves. The group's mission is to infiltrate the corrupt hearts of villains through an alternative realm, bringing justice and order to society.
The game's highly praised social simulation gameplay makes a comeback with the introduction of fresh characters, newly woven story arcs, and enhanced quality of life updates. Critics have lauded Persona 5 Royal for its eye-catching visual style, gripping soundtrack, and its unique blend of dungeon exploration, time management, and social link-building. Some, however, point out the game's somewhat outdated design and the substantial time commitment required to fully appreciate the experience.
Regardless, for PC gamers seeking an immersive storytelling experience rooted in Japanese culture, combined with complex turn-based combat, Persona 5 Royal delivers this superior, award-winning JRPG epic to a wider range of platforms. It undoubtedly claims a place among the best PC games for those seeking in-depth narrative experiences.
Apex Legends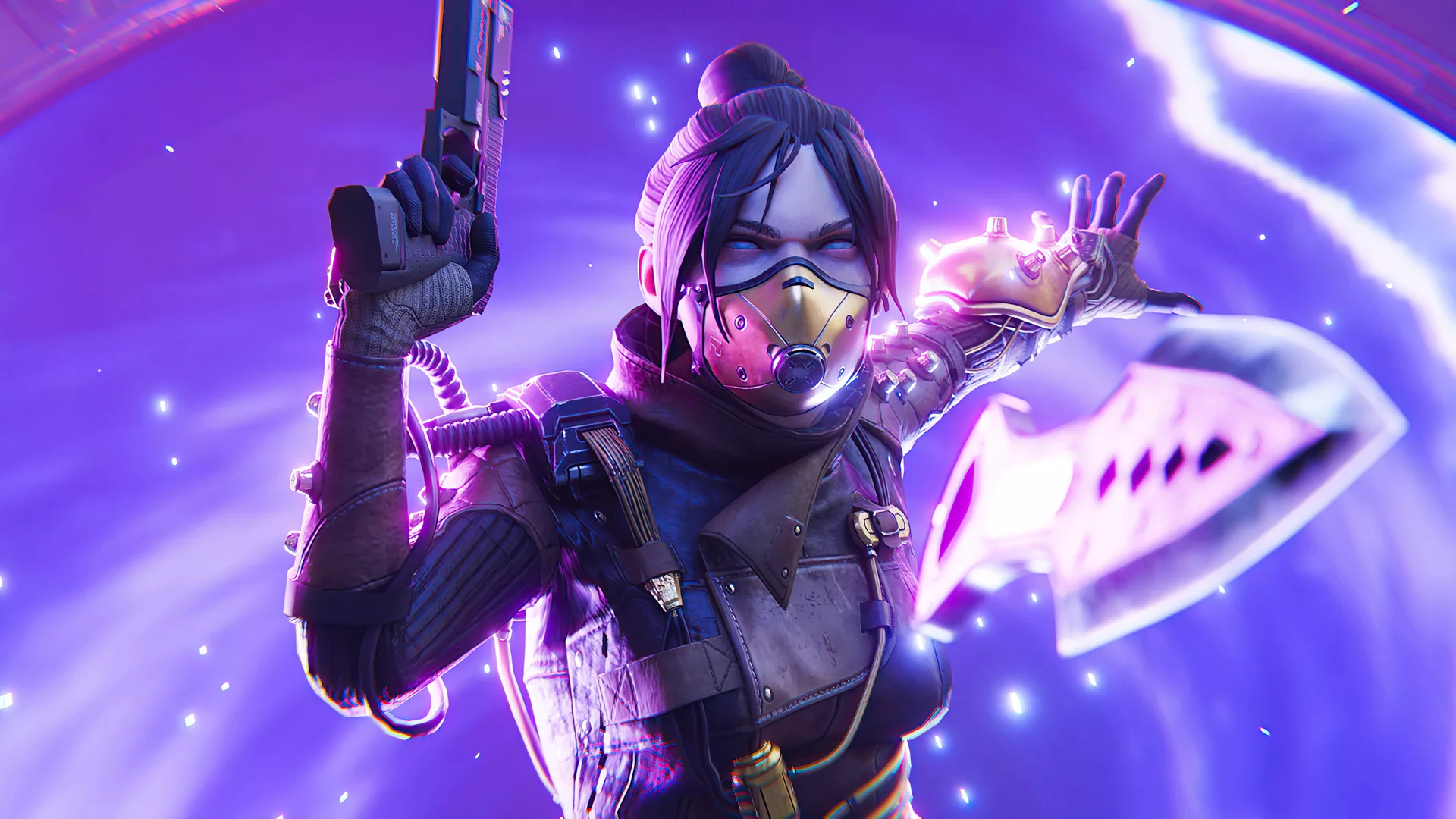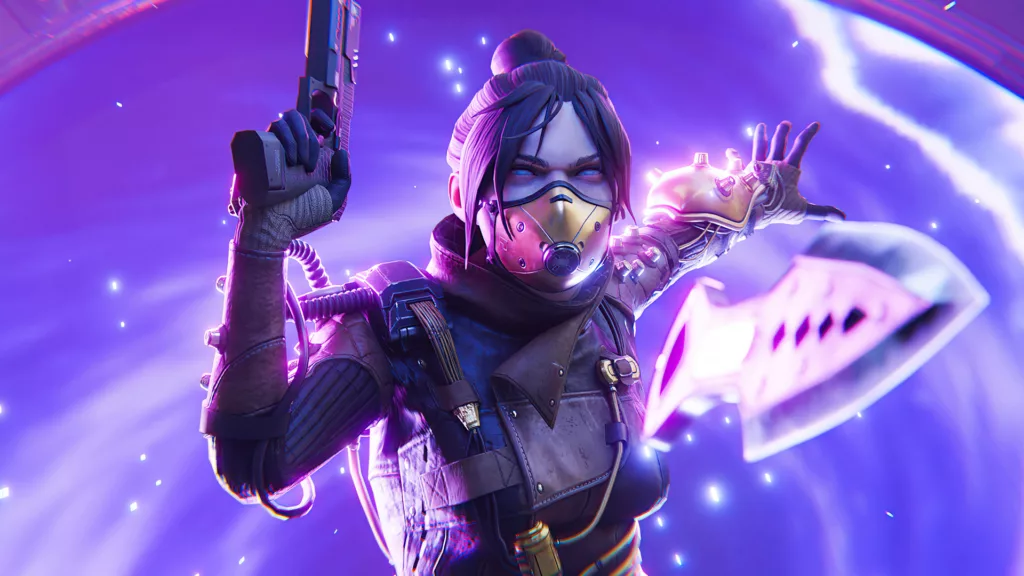 Apex Legends encapsulates everything that's exciting and engaging about the battle royale genre. Each match is a symphony of collective decisions made by you and your 59 competitors, where every move depends on the actions that precede it. It's a game of constant reaction, with each match weaving an intricate web of choices that all trace back to the initial, seemingly harmless drop onto the battlefield.
Like other games in the genre, Apex Legends demands strategic thinking, risk evaluation, and keen attention to surroundings, discouraging reckless combat. The thrill of nearing the end of a match remains as enticing as ever.
Where Apex Legends outshines its competitors such as Fortnite, PUBG, and Warzone is in its distinct character roster and gameplay. It boasts an Overwatch-like diversity in character abilities and styles of movement. Furthermore, each weapon and attachment uniquely impacts how you play the game, offering a rich and diverse gameplay experience. As expected from the creators of the Titanfall series, Apex Legends offers a remarkably smooth control system.
While Fortnite might still hold the crown for the most accessible battle royale shooter, Apex Legends will resonate with those familiar with first-person shooter games. The game's innovative ping system allows effective team collaboration without uttering a single word. With regular updates being rolled out four years into its lifespan and its free-to-play model that doesn't necessitate any expenditure for competitive play, Apex Legends consistently stakes its claim as one of the best PC games on the market.
Valorant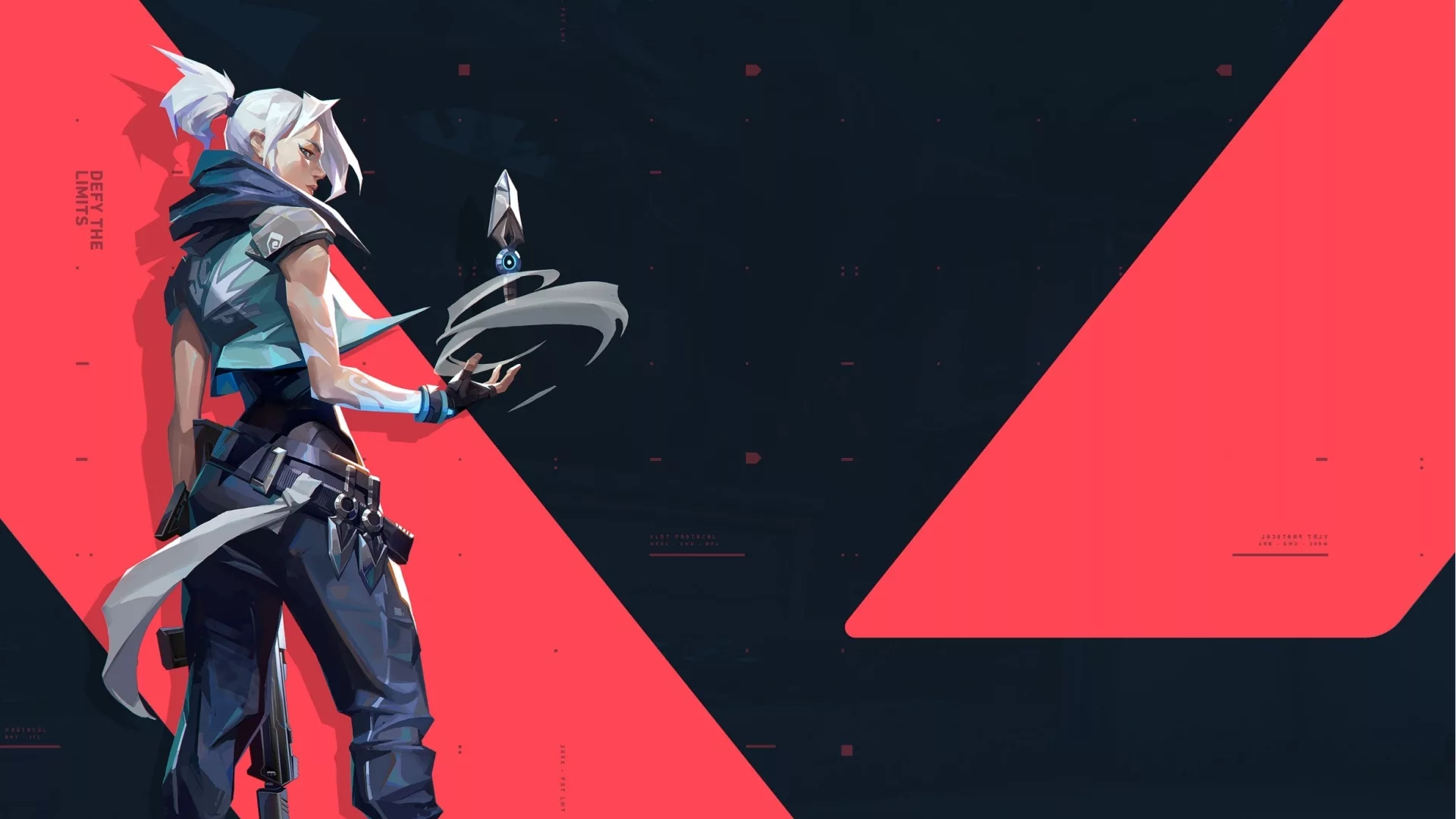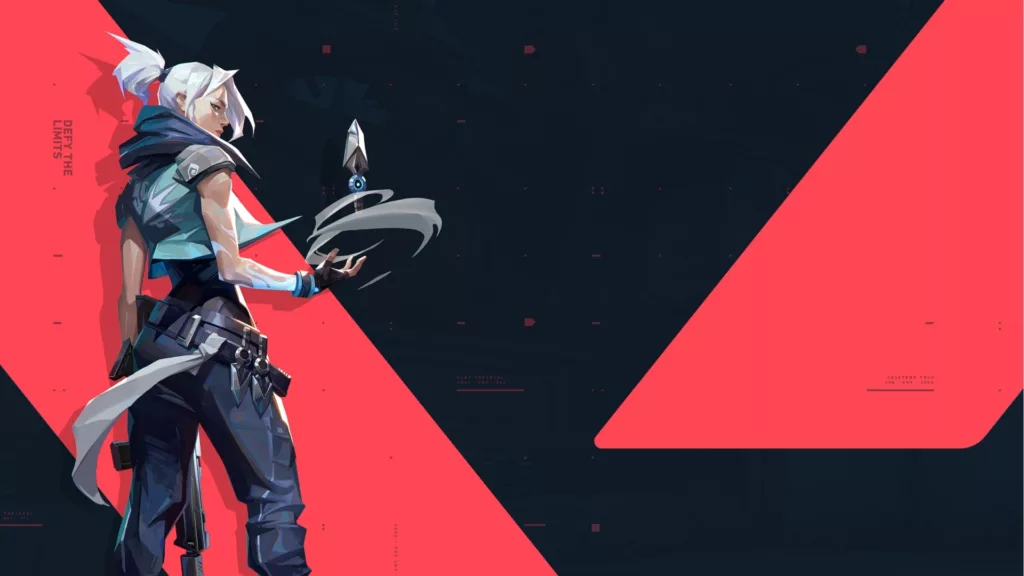 Valorant, the tactical character-driven shooter developed by Riot Games, has firmly positioned itself as a leading eSport on PC since its introduction in 2020. It's a unique amalgamation of games like Counter-Strike and Overwatch, pitting two teams against each other in objective-based modes that require a mix of lethal abilities and precise gunplay.
A diverse roster of Agents lends a sense of variety reminiscent of Multiplayer Online Battle Arena (MOBA) games, ensuring each match feels fresh and stimulating. Valorant emphasizes skillful shooting and teamwork, presenting a high skill ceiling for players to master and providing a deep sense of satisfaction for those who do.
Initially, the game offered a relatively limited set of options, but with regular updates and events, Valorant has continually evolved, providing a rich and engaging experience. For fans of competitive PC shooters, Valorant combines the tactical gunplay reminiscent of Counter-Strike with the depth and polish of the hero shooter era, making it one of the best PC games for players seeking strategic and competitive play.
Final Fantasy XIV: Endwalker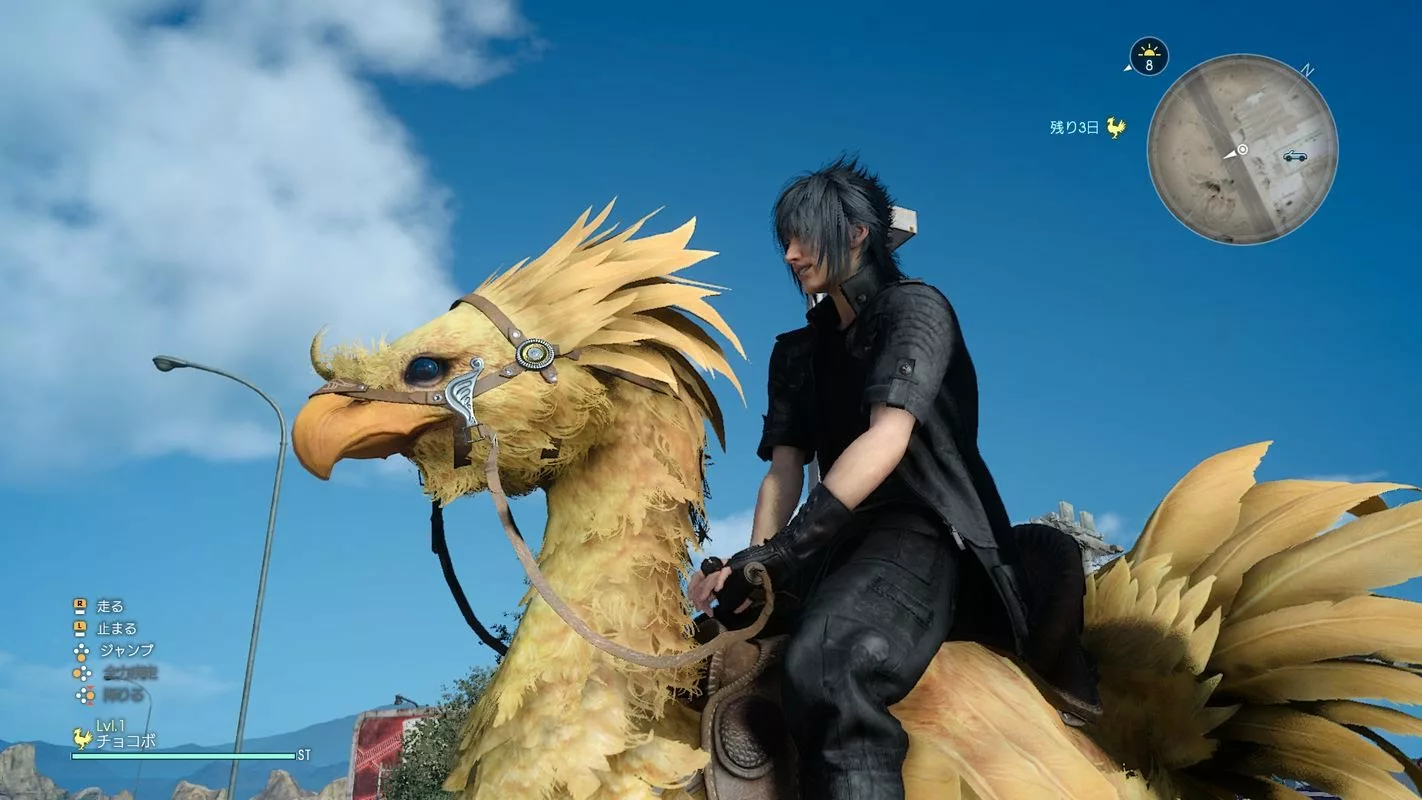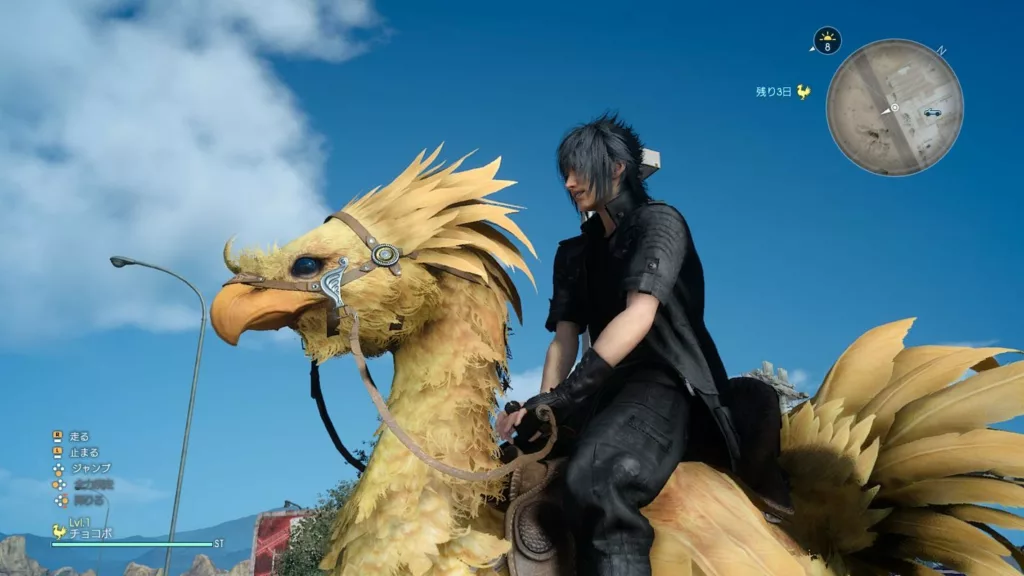 Final Fantasy XIV: Endwalker is an enormous expansion to the massive multiplayer online role-playing game (MMORPG) series, which arrived towards the end of 2021. This substantial expansion marked the culmination of a decade of engrossing content and captivating storylines provided by Square Enix for Final Fantasy XIV Online.
The expansion extends the game's universe all the way to the moon and even further into ethereal realms, offering players visually stunning locations. As the Warrior of Light, players face the apocalyptic Final Days, an ultimate showdown that determines the fate of their world. New character jobs, races, quests, and thrilling raids present veteran players with a plethora of engaging activities, all while respecting the value of their time.
Critics lauded Endwalker's grandeur, which expertly balanced with its intimate, philosophical storytelling that perfectly concludes the narrative arc of this MMORPG. The initial days following the release were marred by server congestion issues, but those were temporary hiccups. For the dedicated player base that has journeyed with Final Fantasy XIV over the years, Endwalker offers a touching and fulfilling conclusion to their adventures, reinforcing the sentiment that every step of the journey was worth it.
Call of Duty: Modern Warfare II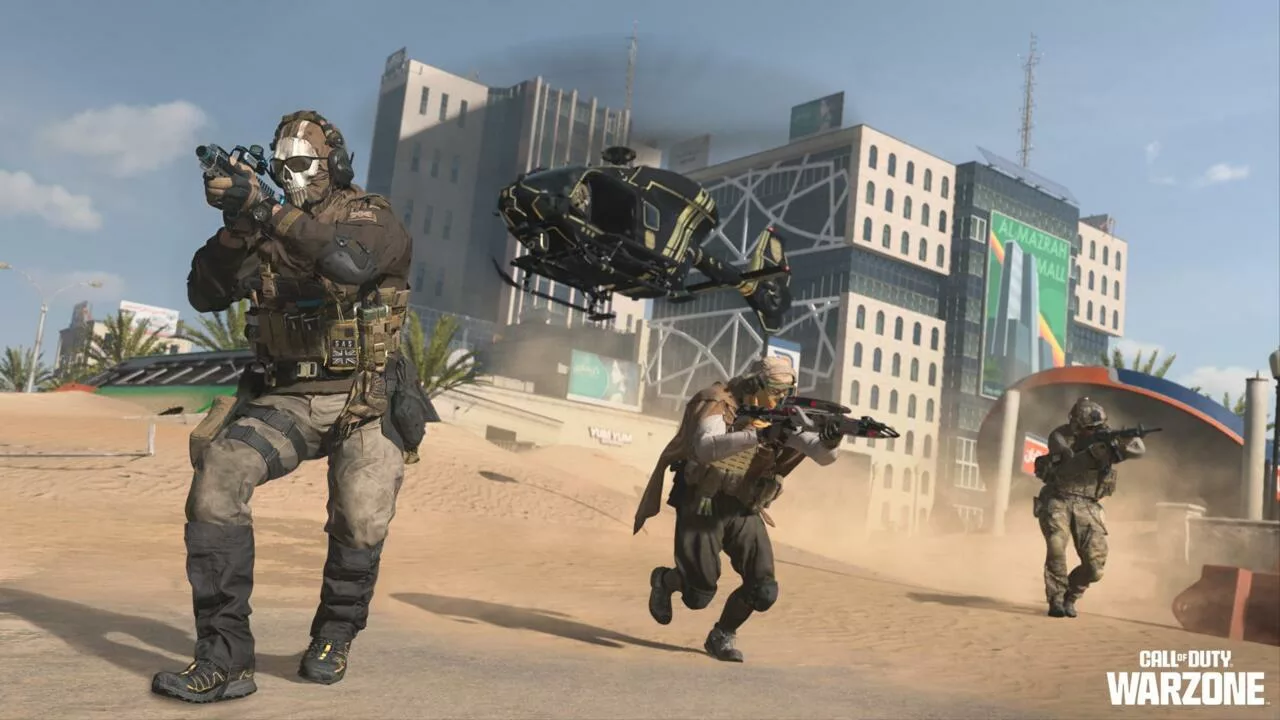 Call of Duty: Modern Warfare II, released in late 2022, is the sequel to the 2019's Modern Warfare reboot. This sequel brings a fresh narrative to the forefront, concentrating on Mexican drug cartels, and provides the well-known multiplayer modes that fans of the franchise have grown to love.
The game maintains the high standard of Call of Duty's finesse, with photo-realistic graphics and satisfying gun handling mechanics. Several multiplayer maps are thoughtfully designed, catering to competitive play and adding a strategic depth to the game. Despite this, some players felt that the content provided at launch was somewhat scanty.
Reviews indicated a sense of repetition, noting a lack of significant innovation from previous entries in this long-standing shooter franchise. Despite this, the overall gameplay remains sturdy and continues to captivate hardcore fans. While Call of Duty: Modern Warfare II doesn't deviate much from its tried and tested formula, it continues to serve as a reliable source of adrenaline-fueled gaming for PC gamers, especially those seeking AAA multiplayer first-person shooter action.
A Plague Tale: Requiem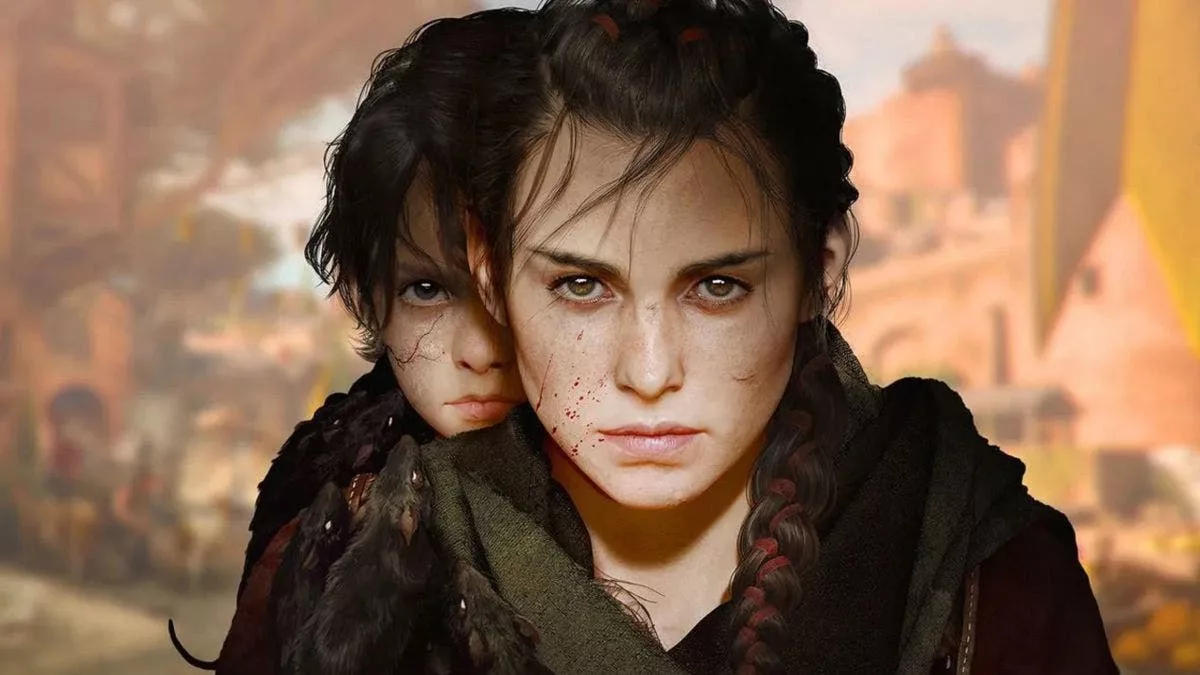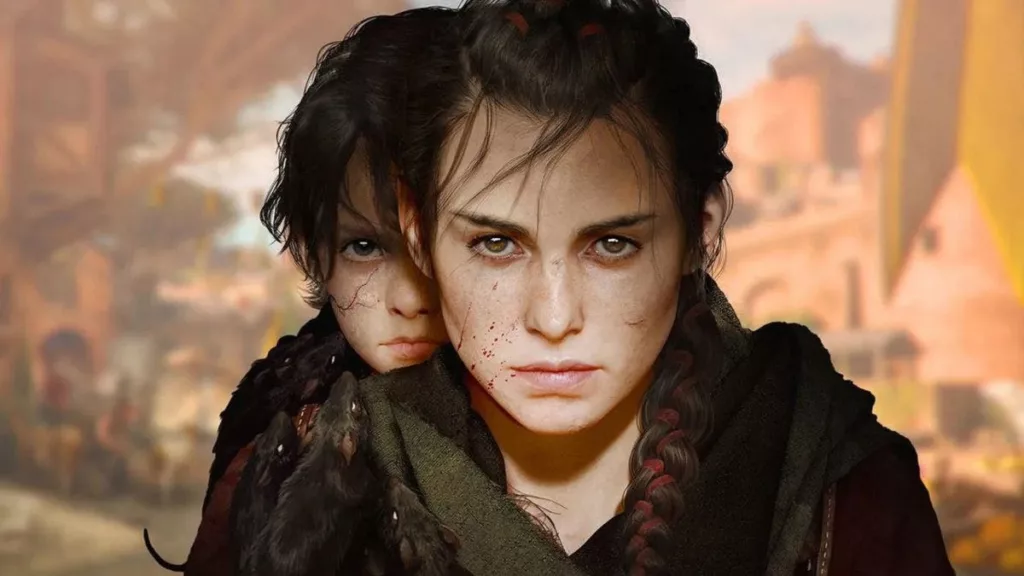 Making its debut in 2022, A Plague Tale: Requiem is the compelling sequel to the much-praised 2019 narrative-driven adventure game developed by Asobo Studio. Set in the grueling times of the Black Death in the 1300s, players are plunged back into the lives of the de Rune siblings, Amicia and Hugo. Players guide the brave Amicia and her younger brother Hugo, grappling with his puzzling powers while navigating the plague-ridden landscape.
The game continues to weave its spell with a rich blend of stealth-based gameplay, intricate puzzles, and heartfelt moments between characters. It also introduces fresh elements like rowing sequences, broadening the gameplay variety. Critics lauded the moving narrative and the intricate character relationships, further enhanced by impressive graphics and beautifully realized environments.
Nevertheless, a few gamers felt let down by the limited scope of combat and the repetition in puzzle-solving. However, for those who treasure story-focused games, A Plague Tale: Requiem crafts a profound narrative about innocence, sacrifice, and the glimmer of hope amidst the harsh realities of the medieval era. This sequel strengthens the standing of the series as a tour de force in narrative gaming.
Overwatch 2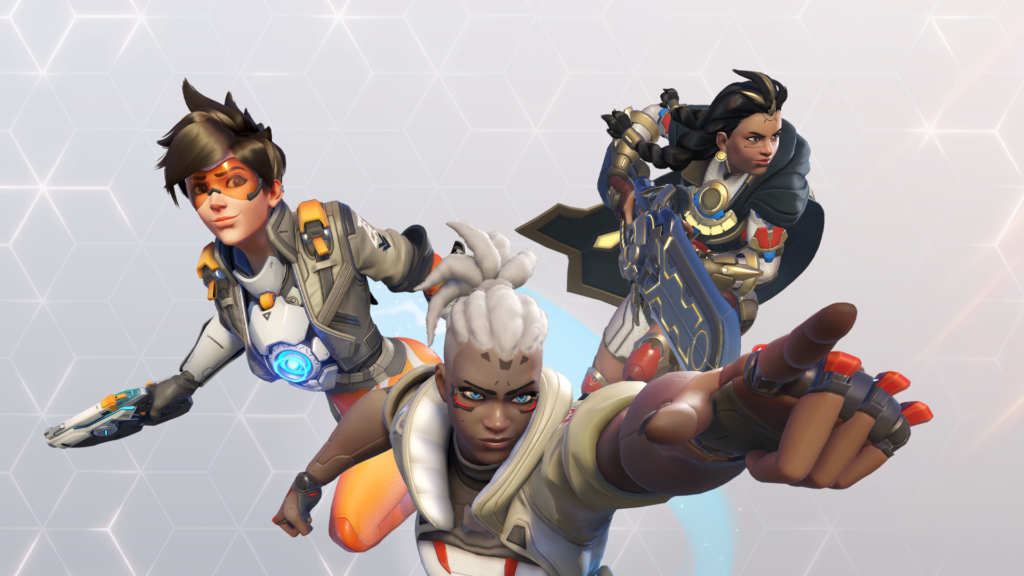 The much-awaited sequel to Blizzard's original hero shooter, Overwatch 2, finally made its appearance in October 2022. The game now follows a free-to-play model, effectively replacing the original Overwatch and drawing in a new wave of players.
Shifting to a 5v5 format, Overwatch 2 introduces fresh faces like Kiriko to its vibrant roster, revitalizing the game with more dynamic team compositions. The core gameplay still revolves around polished mechanics and strategic teamplay that made the original game a hit.
However, the game's launch was not without its share of problems, including server issues, account merging complications, and controversial monetization choices. These issues somewhat tainted the highly anticipated arrival of the game. While Overwatch 2 didn't completely fulfil its vision for evolution, it continues to offer the competitive, fast-paced first-person shooter action that fans have come to love. Blizzard's diverse roster of heroes and stylish world continue to captivate players, ensuring the game's spot among the best PC games.
Red Dead Redemption 2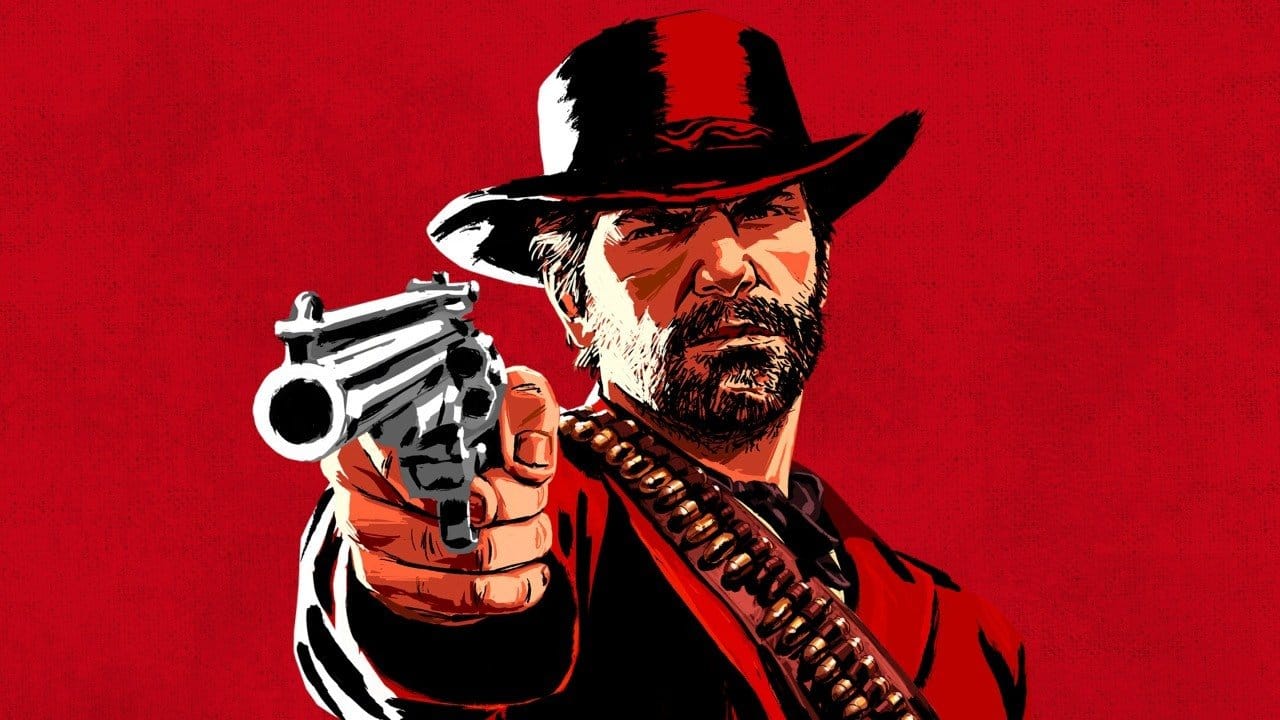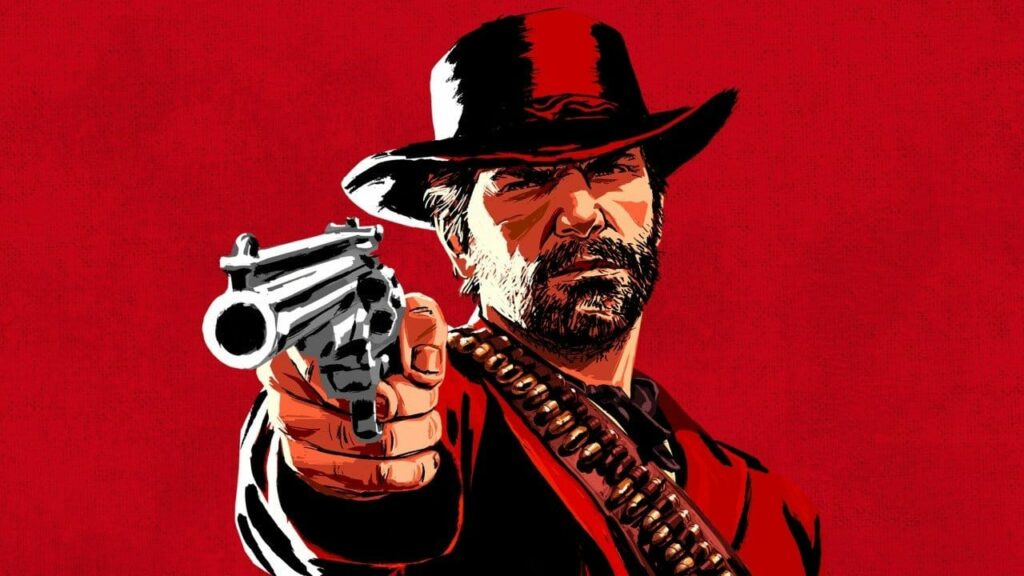 A magnum opus from Rockstar Games, Red Dead Redemption 2 is an expansive open-world Western game released in 2018. This game, serving as a prequel to the highly acclaimed 2010's Red Dead Redemption, captivates players with its remarkably detailed representation of the American frontier of 1899.
In this game, players step into the boots of Arthur Morgan, a hardened outlaw in the notorious Van der Linde gang, during the twilight years of the outlaw era. The gameplay invites players to indulge in various cowboy activities such as engaging in intense gunfights, exploring the land on horseback, hunting wildlife, and participating in thrilling robberies, all set within a dynamic, evolving world.
Red Dead Redemption 2's expansive narrative, grizzled protagonist, and immersive atmosphere won the hearts of many gamers. However, some players expressed discontent with the game's slow, methodical pace and intense realism. There was also controversy surrounding the working conditions during the game's development. Despite these issues, most critics concurred that Red Dead Redemption 2 set a new standard for open-world detail and storytelling. Years after its release, the game continues to shine as one of the most meticulously crafted and emotionally gripping open-world experiences ever made, making it a cornerstone in the realm of the best PC games.
Marvel's Spider-Man Remastered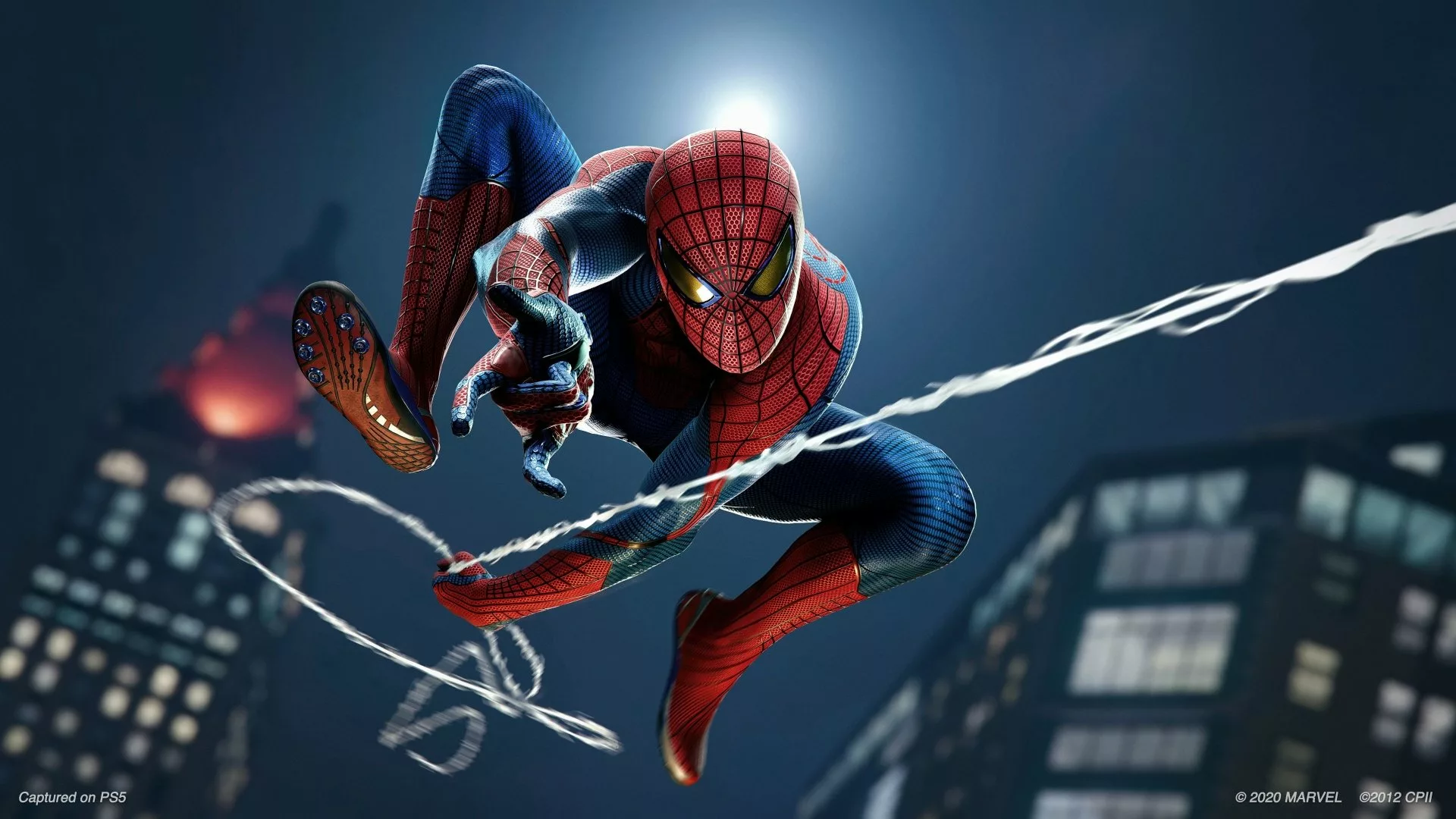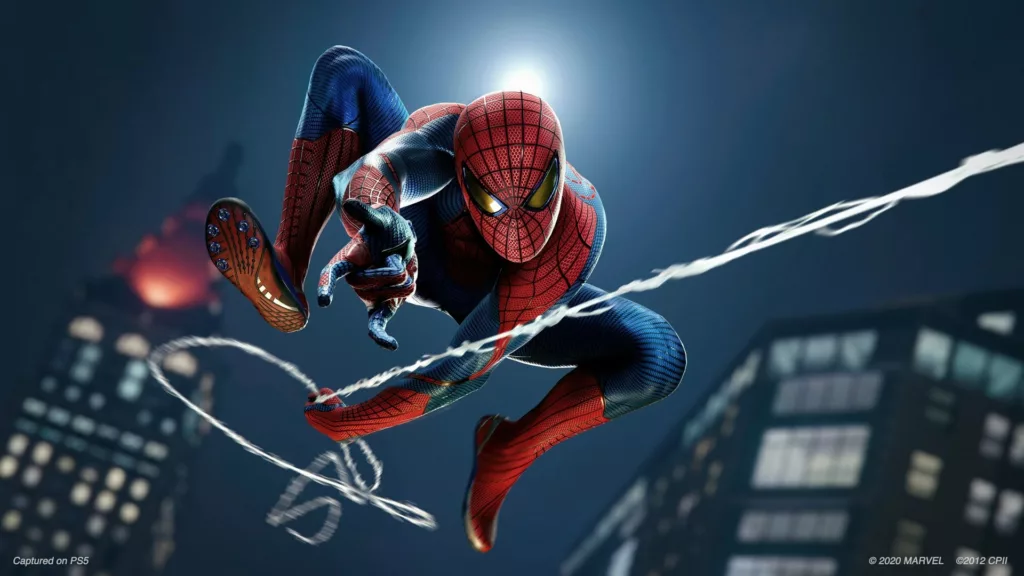 In 2022, PC gamers finally got to experience the thrill of being the friendly neighborhood Spider-Man with the release of Marvel's Spider-Man Remastered. Players once again step into the red-and-blue suit of Peter Parker, who's not just a superhero swinging through an open-world New York but also a young adult juggling personal relationships and work commitments.
Retaining the thrill of web-swinging, gadget deployment, and combat, the game successfully offers an exhilarating experience. Critics commended Marvel's Spider-Man Remastered, praising it for including all the additional content previously released as DLCs and the seamless performance of Insomniac's technical prowess at a stunning 60FPS.
Some critics noted that despite all the enhancements, it's still a polished PS5 port. However, the significant effort and budget invested into creating this blockbuster Marvel tale remain evident, contributing to the game's success. If you're a PC gamer who missed out on Spider-Man's celebrated journey the first time, the remastered version offers an easy way to join Spidey on his patrol while delivering a visual spectacle.
Diablo IV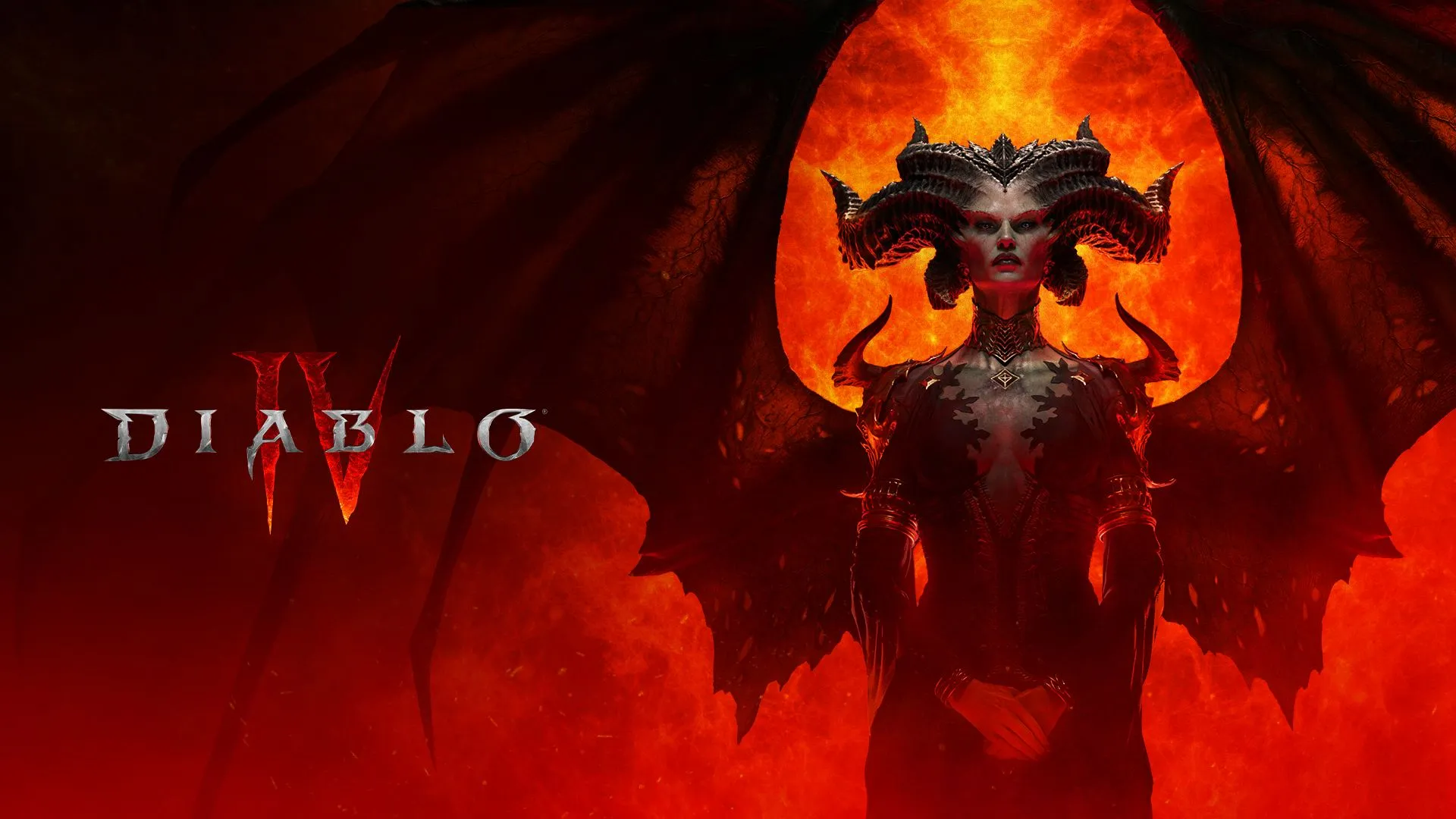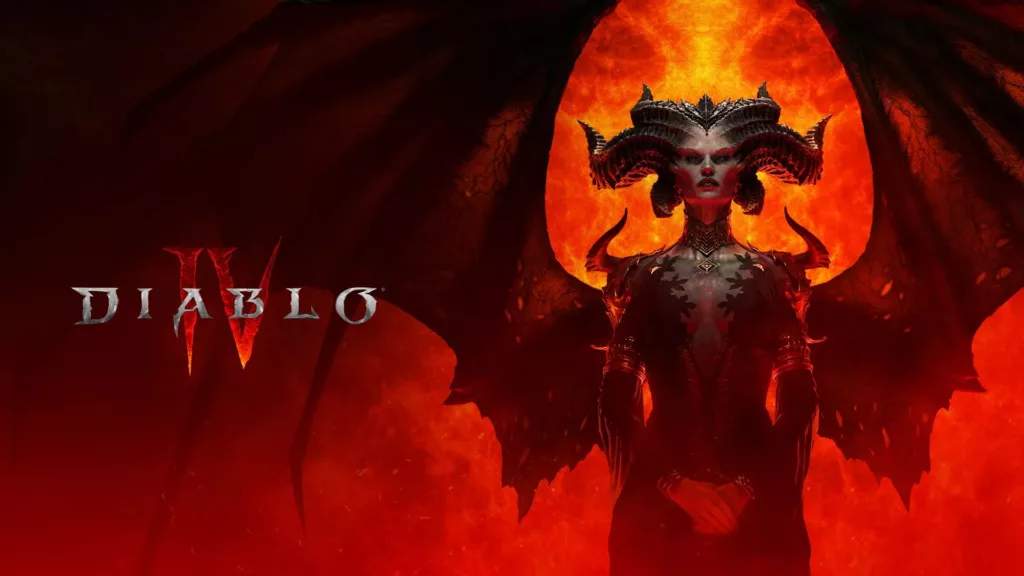 Regarded as Blizzard's pride, the Diablo series is an enduring saga that encapsulates the eternal battle between good and evil, heaven and hell. It also features the compulsive click-to-action gameplay that might even lead to repetitive strain injury! Diablo IV, as suggested by numerous reviews, is arguably the most expansive and finest addition to the series to date, offering a captivating storyline, rewarding gameplay, and strikingly grotesque visuals.
Diablo IV marks the much-awaited return of the seminal hack-and-slash, loot-collecting franchise. This installment offers an expansive, grim adventure filled with the addictive equipment hunting gameplay that fans have grown to love. It further enhances the player experience by offering an array of character customization options set against a sprawling, open-world environment.
Despite all the mechanical upgrades and graphical improvements, Diablo IV retains the series' core essence. If you've ever been entranced by the captivating world of Diablo, this latest entry serves up the same pure, unadulterated Diablo experience, now rendered in a more immersive and visually stunning package.
Half-Life: Alyx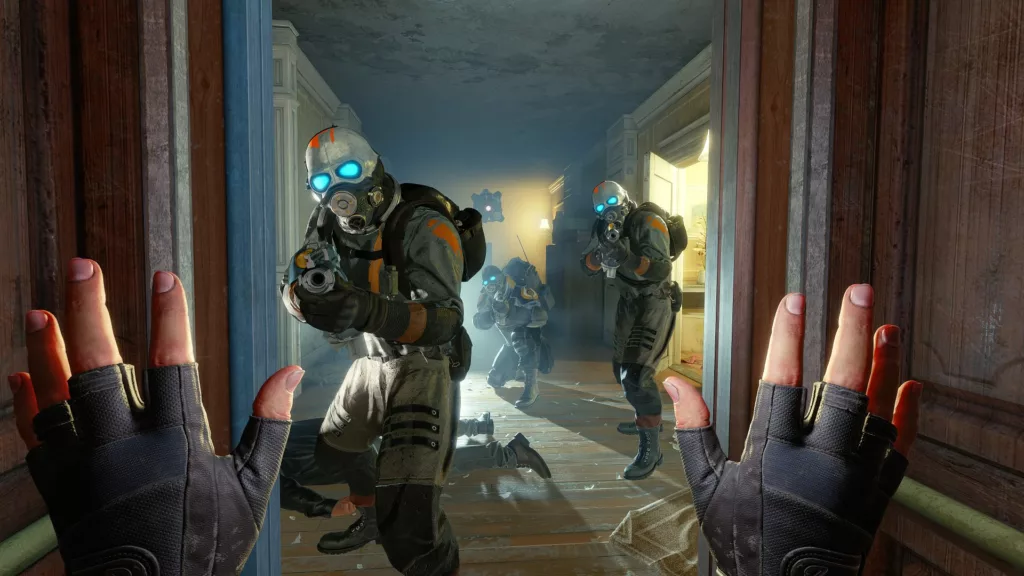 After an extended hiatus spanning 13 years, Valve returned with a bang in the gaming industry by launching the new addition to the iconic Half-Life series, Half-Life: Alyx. This new chapter served as a reminder of the groundbreaking innovations that made the series special and significantly contributed to its highly anticipated return.
Just as the first Half-Life revolutionized the gaming industry by demonstrating that compelling storytelling could exist within first-person games without ever relinquishing camera control, Half-Life 2 then paved the way with its physics-based combat and puzzle-solving. Similarly, Half-Life: Alyx raised the bar for immersive virtual reality experiences.
Its performance is so exceptional that we believe it justifies the investment in a VR headset for your PC if you have yet to get one. Alyx provides a full-length campaign that grips you with an exciting and frightening fight against extraterrestrial beings and zombies. The sheer reality of the game brings urgency to the simplest acts, such as reloading your weapon, as it becomes a crucial survival strategy while headcrabs lunge at your actual face.
Though there are other great shooting VR games, even after a year, none have matched the intricate detail Valve has demonstrated in Alyx. The action-filled gameplay is sprinkled with clever three-dimensional puzzles and fantastic, often hilarious performances from its cast, culminating in an amazing ending that made the decade-long wait for the third Half-Life installment seem worth it.
The Witcher 3: Wild Hunt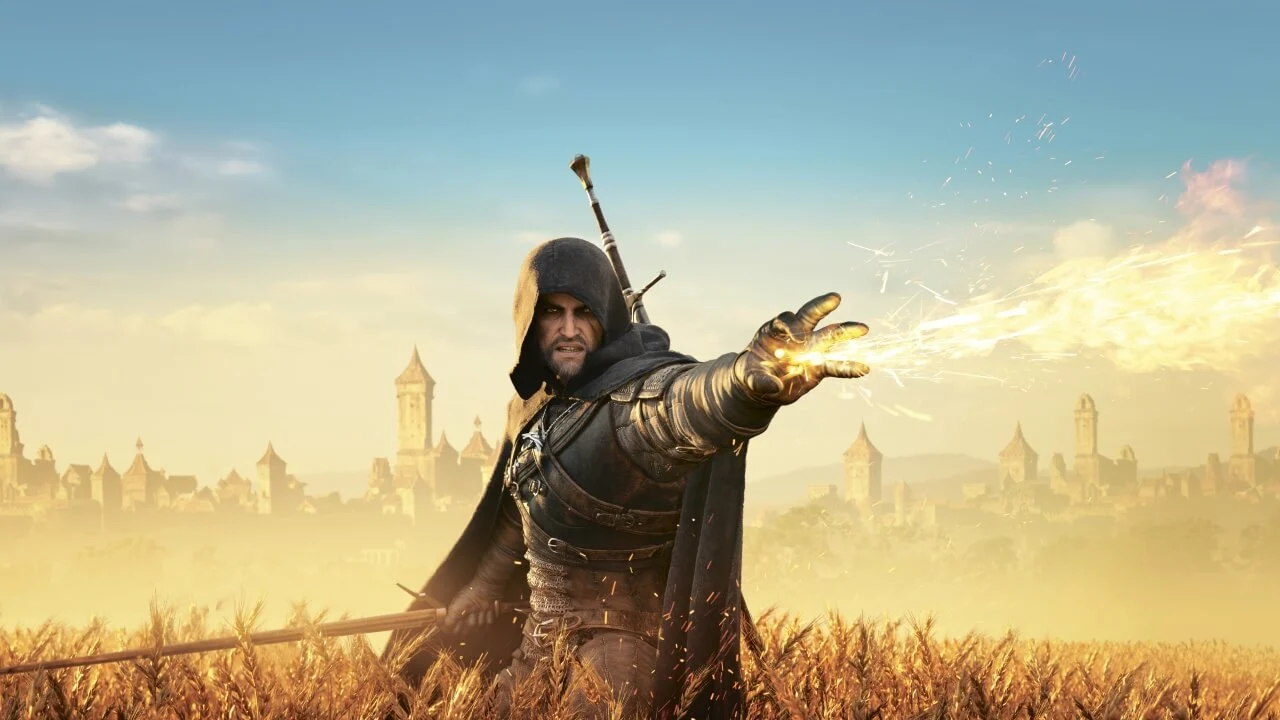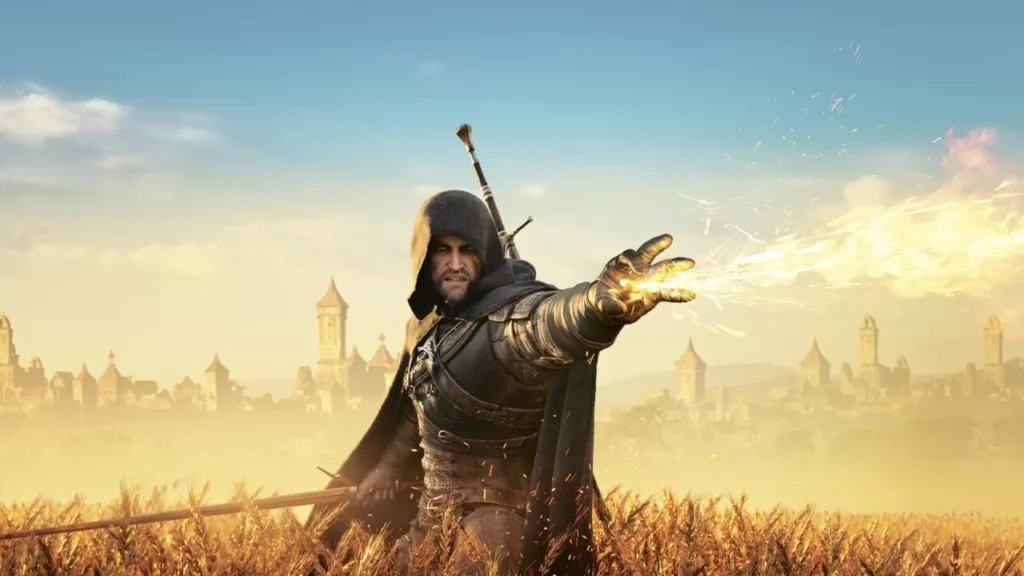 Regarded as one of the most remarkable creations of the 2010s, The Witcher 3: Wild Hunt is a captivating, open-world action RPG masterfully crafted by the esteemed CD Projekt Red. Players take control of Geralt of Rivia, a professional beast slayer or 'witcher' with exceptional abilities, as he navigates an enchanting medieval world that draws its inspiration from Slavic folklore.
The Witcher 3 invites players into an intricate, branching narrative sprawled across immense landscapes begging for exploration, promising more than 100 thrilling hours of gameplay. Geralt embarks on a journey across various kingdoms, his missions encompassing an array of tasks from slaying mythical creatures, cracking enigmatic mysteries to searching for his adopted daughter Ciri. Each choice made by players significantly alters the storyline, leading to one of many distinct endings.
The game's combat system is fluid yet tactical, demanding players to study their adversaries meticulously, brew potent potions, and master magical spells known as 'signs' alongside mastering swordplay. A sophisticated AI, together with a dynamic day and night cycle, infuses life into the world, making it feel authentic and interactive. Rich, character-driven quests pose moral quandaries that challenge players' ethics.
Launched in 2015, The Witcher 3 quickly gained critical acclaim for its remarkable world-building, visual allure, meaningful player choices, captivating characters, and its highly praised DLC expansions – Hearts of Stone and Blood and Wine. Although not exempt from occasional technical glitches, the game is regarded as a gold standard for Western RPGs of the decade. Thanks to the Netflix adaptation, the game and its lore have reached an even larger audience. With over 50 million copies sold worldwide, The Witcher 3: Wild Hunt continues to be recognized as a masterpiece and a strong contender for Game of the Year, nearly a decade after its initial release.
Elden Ring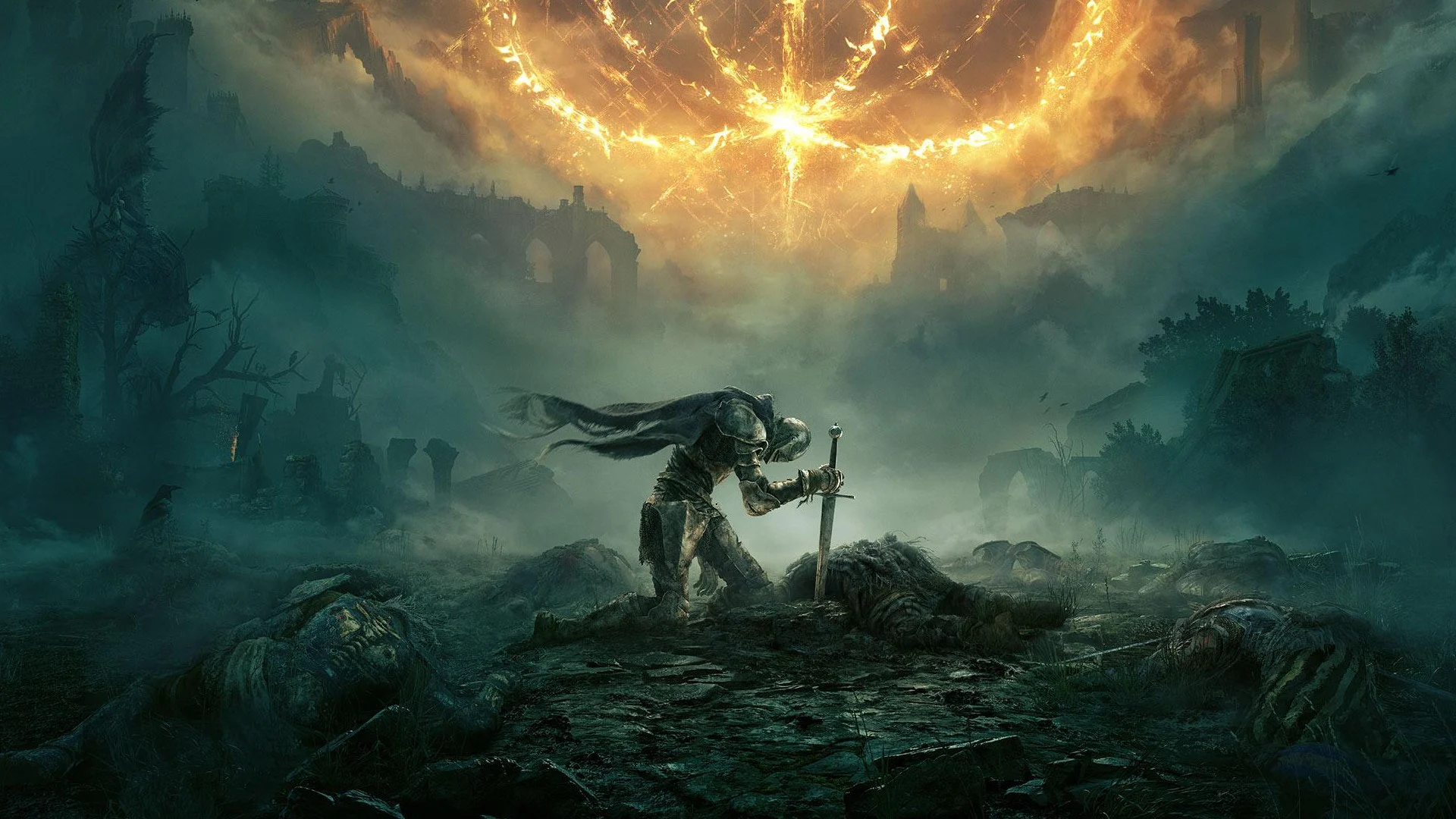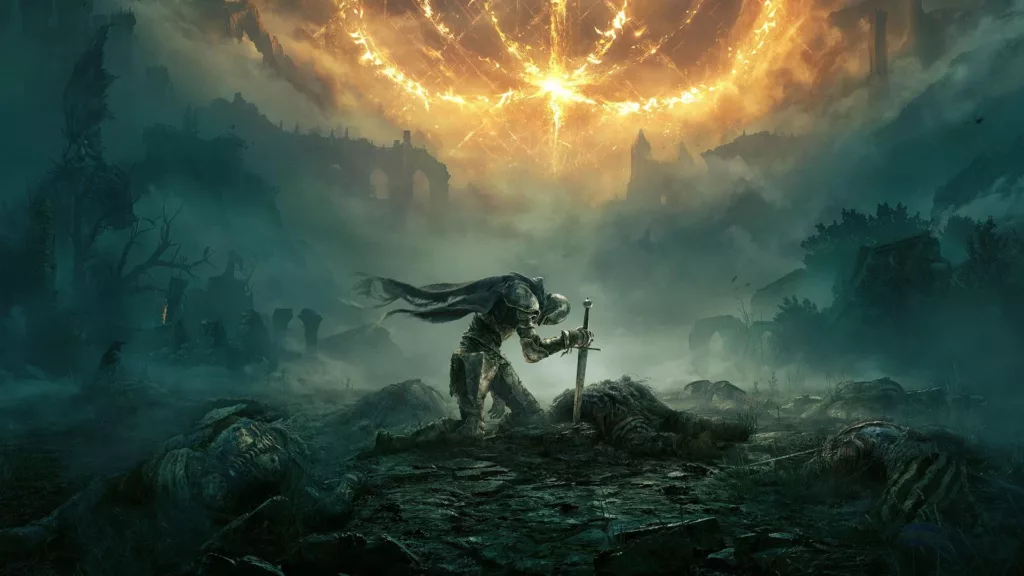 When FromSoftware, the eminent game development studio, unveiled Elden Ring in early 2022, it captivated the gaming community with its grandiose dark fantasy Action Role-Playing Game (RPG). Elden Ring invites players to delve into the enormous, sprawling open world known as the Lands Between, a vast landscape of untamed wilderness and dangerous encounters.
The players are on a quest to collect the dispersed Great Runes and ascend to the stature of the Elden Lord. The gameplay, taking place from a third-person perspective, challenges players to combat a myriad of formidable adversaries ranging from knights and dragons to demigods. Every battle demands the player to employ strategic planning and precise timing to survive the brutal encounters and emerge victorious.
The game's launch was met with mixed reactions concerning PC performance. However, the enriching lore, improved combat system, and stunning landscapes of Elden Ring have unequivocally established its status as a contemporary masterpiece among the best PC games.
Even though the mechanics may feel familiar to some, Elden Ring highlights FromSoftware's unmatched proficiency, meticulously perfected over a decade. The game is a much-anticipated progression of the Souls formula, presenting one of the most ambitious and rewarding fantasy realms ever constructed in the gaming world.