In August, whispers of LEGO Animal Crossing sets being in development set the gaming and LEGO communities abuzz with anticipation. Now, the wait is over, and the delightful collaboration between these two beloved franchises has officially become a reality. There are five enchanting sets, each crafted to seamlessly merge into a larger, interconnected scene.
Here's an in-depth look at each of these charming sets: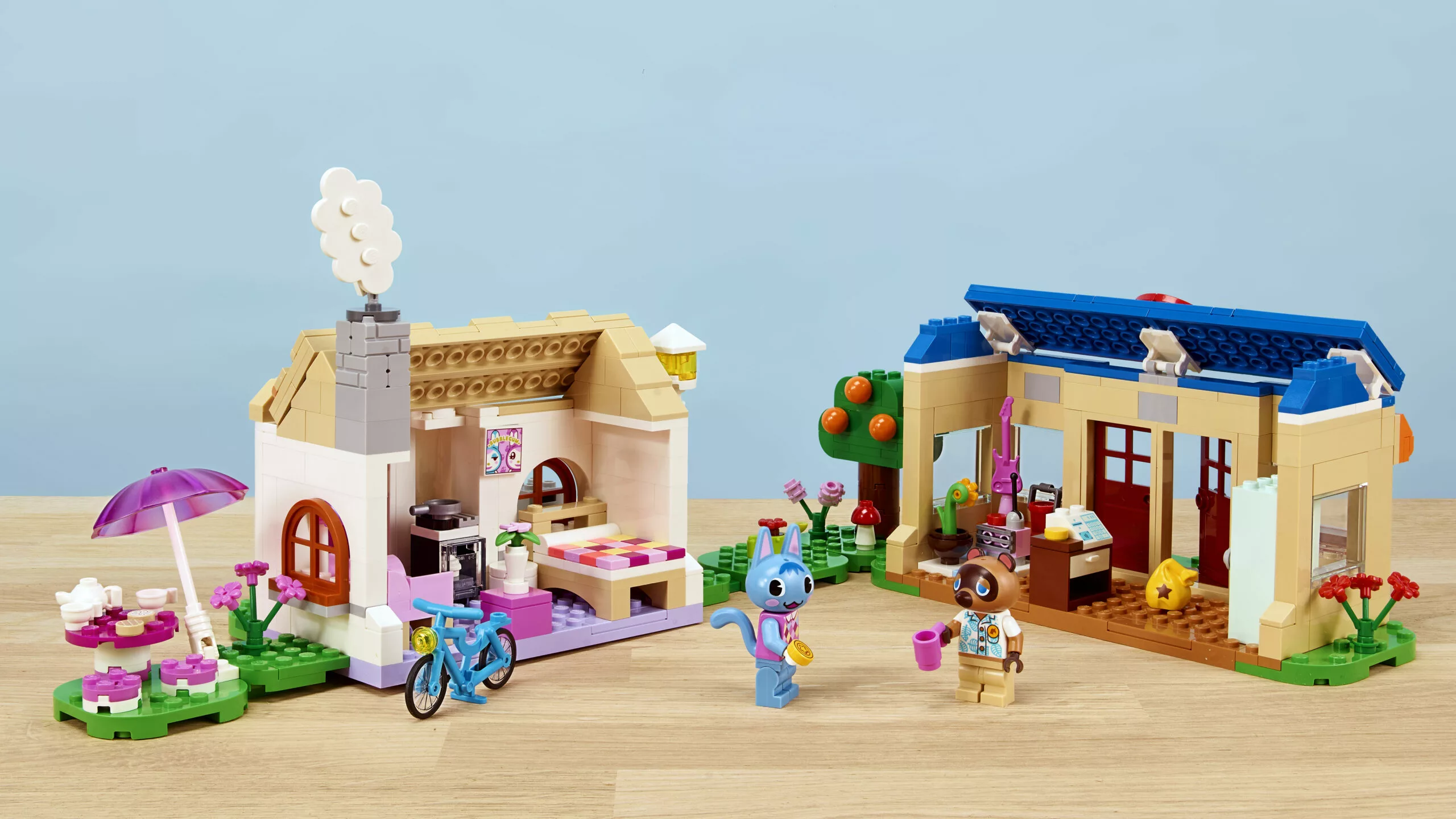 Animal Crossing™ Julian's Birthday Party (77046):
This set centers around Julian, the elegant horse, known to fans of the video game series.

Children can throw a whimsical birthday party for Julian, complete with gifts, cupcakes, and a birthday cake.

The scene is fully customizable, allowing young builders to rearrange baseplates, balloons, decorations, and accessories to create their unique celebrations.
Animal Crossing™ Bunnie's Outdoor Activities (77047):
Ideal for creative kids who adore the Animal Crossing video games.

Packed with accessories that encourage imaginative play, including a bug net, shovel, and axe, all recognizable from the games.

Features a special mechanism that lets Bunnie jump across a river using a vaulting pole.

The set even includes a tent that opens, perfect for tucking Bunnie in for a peaceful night's sleep.

Baseplates and accessories can be rearranged to tailor the scene to your child's imagination.
LEGO® Animal Crossing™ Kapp'n's Island Boat Tour (77048):
Embark on a thrilling adventure with Kapp'n the turtle as he takes kids to an Animal Crossing-inspired deserted island to meet Marshal the squirrel.

Exploration activities on the island include gathering bamboo, digging for Bells, and fishing for valuable catches.

The entire set is endlessly customizable, with every element movable, offering limitless possibilities for young creators.
LEGO® Animal Crossing™ Isabelle's House Visit (77049):
Join Isabelle on a tour of Fauna's house, brimming with recognizable details and inspiring new ones.

Engage in creative storytelling as you use the pretend slingshot to pop present-carrying balloons, check the cell phone tile for messages, and interact with other charming elements.

Furniture can be rearranged, window frames swapped, and baseplates reassembled to customize the house's appearance.
LEGO® Animal Crossing™ Nook's Cranny & Rosie's House:
A delightful gift idea for Animal Crossing enthusiasts.

Explore Tom Nook's shop, where he offers items like DIY recipe cards, flower seeds, and tools in exchange for iconic Bells.

After shopping, join Tom Nook for tea at Rosie the cat's house, filled with familiar elements.

Modular baseplates and moveable accessories allow for endless design possibilities.
Mark your calendars for March 1st, 2024, as that's when you can place your orders for these captivating LEGO Animal Crossing sets. Whether you're a seasoned fan or new to the whimsical world of Animal Crossing, these sets offer endless opportunities for creativity and imaginative play, making them the perfect addition to your LEGO collection.