The world of gaming is witnessing a resurgence as Amazon's MMO, New World, stages a remarkable comeback on the Steam charts, fueled by the release of its first expansion, "New World: Rise of the Angry Earth."
With a doubling of concurrent players and both the base game and its DLC climbing the ranks, it has even managed to outshine Valve's iconic Counter-Strike 2 in some regions, promising a bright future for the game.
New World initially made headlines with its spectacular launch in September 2021, surpassing many top MMORPGs by amassing over 900,000 peak concurrent players on Steam.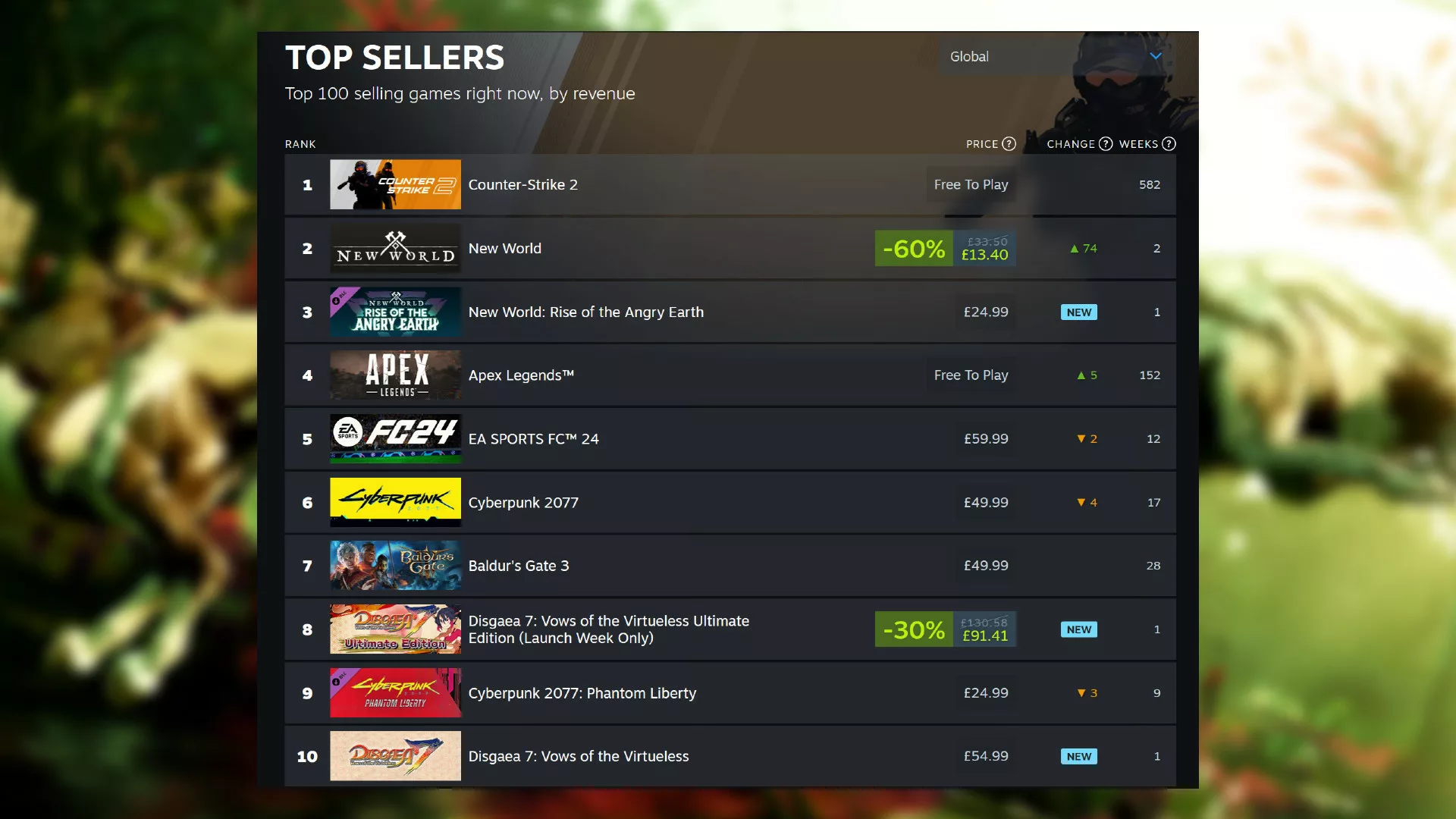 However, despite its impressive crafting and combat mechanics, long-term quest progression left players feeling underwhelmed and frustrated, leading to a significant drop in player numbers.
By January 2022, it had fallen below the 100,000-player mark and remained there, with only a brief resurgence in October 2022 due to a substantial update.
The arrival of the cataclysmic expansion, "New World: Rise of the Angry Earth," has not completely reversed the game's fortunes, but it has injected fresh vitality. Currently, New World holds the second position on Valve's global Steam top-selling games list, having surged an astonishing 74 positions. Just below it sits "New World: Rise of the Angry Earth," occupying the third spot.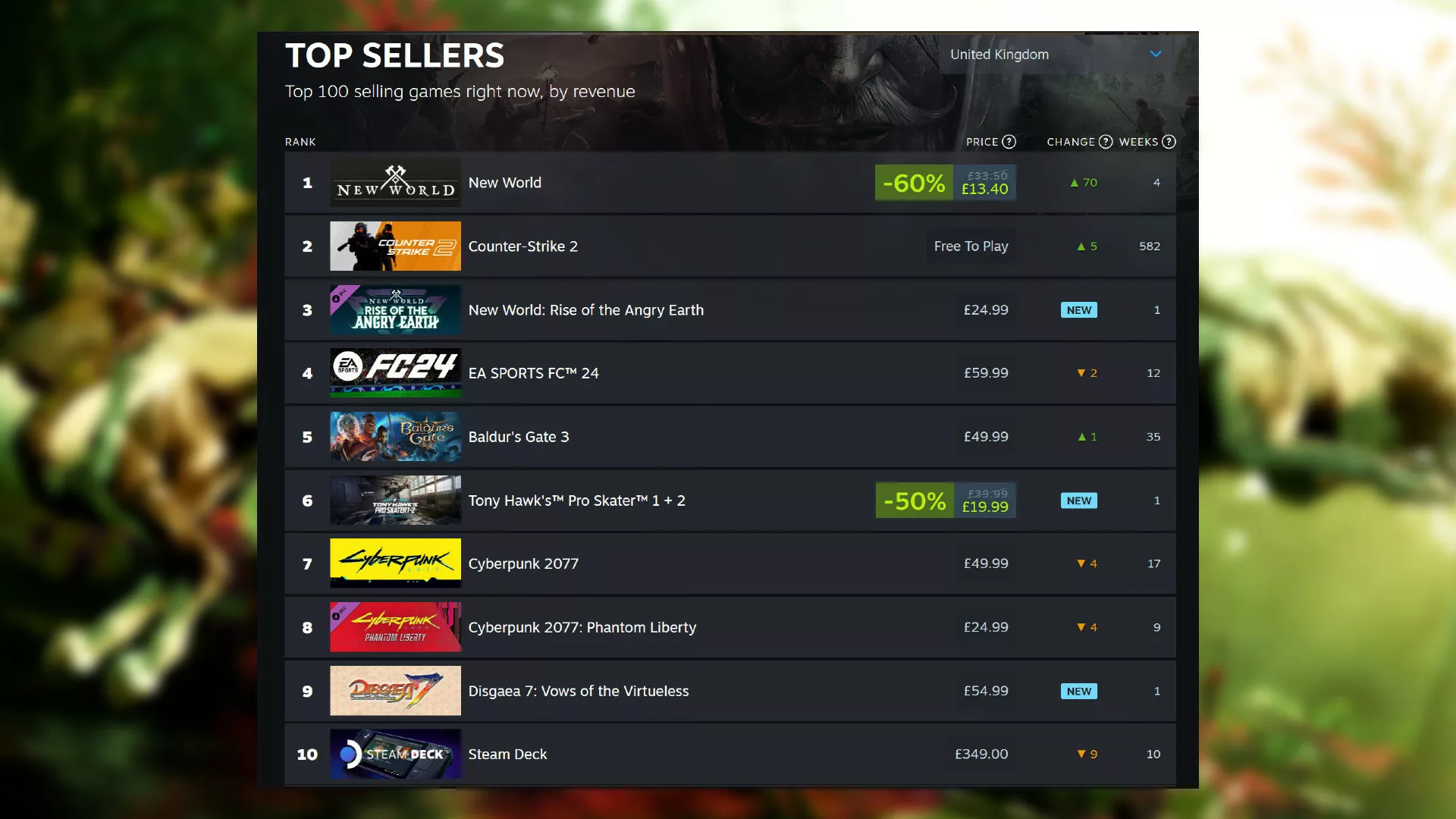 Only the behemoth Counter-Strike 2 remains ahead of New World, but in select territories, including the United Kingdom, the base game of New World has managed to dethrone CS2, claiming the top spot for itself. The addition of mounts and the new Riding Trade Skill has likely ignited excitement among British players.
This development suggests that not only are existing players embracing the expansion, but it is also drawing in a substantial number of newcomers. With "Rise of the Angry Earth" introducing a devastated opening zone, courtesy of Artemis and the Beast Lords, it presents an ideal opportunity for newcomers to experience the game's early areas before venturing into the expansion content.
While player counts haven't experienced an explosive surge, both Valve and SteamDB report a peak player count of 50,105, effectively doubling the numbers the game maintained for the majority of 2023, which ranged from 20,000 to 25,000.
For those contemplating a return or newcomers intrigued by New World's revival, the game is currently on sale on Steam until Tuesday, October 10, 2023. The base edition is priced at $15.99 / £13.40, and "Rise of the Angry Earth" is available for $29.99 / £24.99. Alternatively, players can grab both in the New World Elysian Edition bundle, which is currently 34% off at $45.98 / £38.39, also until October 10.