Portable gaming has come a long way in recent years. Nintendo switched things up in 2017 with the release of the highly successful Nintendo Switch, a hybrid console that can be played on your TV or on the go. More recently, Valve disrupted the handheld market with the Steam Deck, a powerful portable PC that can play games from your Steam library. Now Sony is getting in on the action with the PlayStation Portal.
The PlayStation Portal, which retails for $199.99, is Sony's latest foray into portable gaming. Released in November 2023, this device lets PS5 owners stream games remotely from their console. At its core, the Portal is essentially a stripped-down PS5 controller with an 8-inch LCD display wedged in the middle. It connects to your PS5 via Wi-Fi, mirroring whatever game is running on your TV screen. This opens up new ways to enjoy your PS5 library around the house or on the go.
In this review, we'll take an in-depth look at the Portal's design, performance, software, and overall user experience. How does it compare to playing directly on your PS5 or using Remote Play on a tablet or phone? Is it worth the $200 price tag for PS5 gamers who want added portability? We'll examine the pros and cons so you can decide if the PlayStation Portal is right for your portable gaming needs.
A Sturdy yet Clunky Handheld Design
In terms of design and build quality, the PlayStation Portal shares similarities with the PS5's DualSense controller while also feeling like a bit of a Frankenstein's monster. Measuring 10 x 4.6 x 1.5 inches and weighing 1.17 pounds, it's larger and heavier than your average phone or tablet for mobile gaming. Compared to the Nintendo Switch which weighs 0.88 pounds with Joy-Cons attached, the Portal does feel chunkier in your hands.
The materials consist of matte and glossy plastics, lending the Portal a premium feel that lives up to PlayStation's reputation for high-quality hardware. The device seems durable enough to withstand normal wear and tear – though the exposed lower corners of the screen look like obvious weak points if dropped at the wrong angle.
That 8-inch LCD screen offers a 1080p resolution, which is perfectly sharp and colorful when streaming PS5 games. However, the large forehead and chin bezels around the display feel outdated and clunky in an era of near borderless screens on phones and tablets.
In place of the DualSense's touchpad, you can tap and swipe directly on the Portal's screen. Otherwise, the button and analog stick layout mimics a standard PS5 controller. The sticks are slightly smaller, but the face buttons feel clicky and responsive. PlayStation's signature haptic feedback and adaptive triggers also make playing games more immersive.
For portable gaming, the Portal offers decent ergonomics. Your hands rest naturally in graspable handles, making the 1.17 pound weight manageable for lengthier play sessions. Just be careful not to drop it right on those vulnerable bottom corners of the screen.
Smooth Performance When Connectivity Cooperates
The PlayStation Portal itself doesn't contain extremely powerful internal hardware, since it relies on streaming games from your PS5. There is likely a relatively basic processor and RAM needed to run the streaming software and display the video output.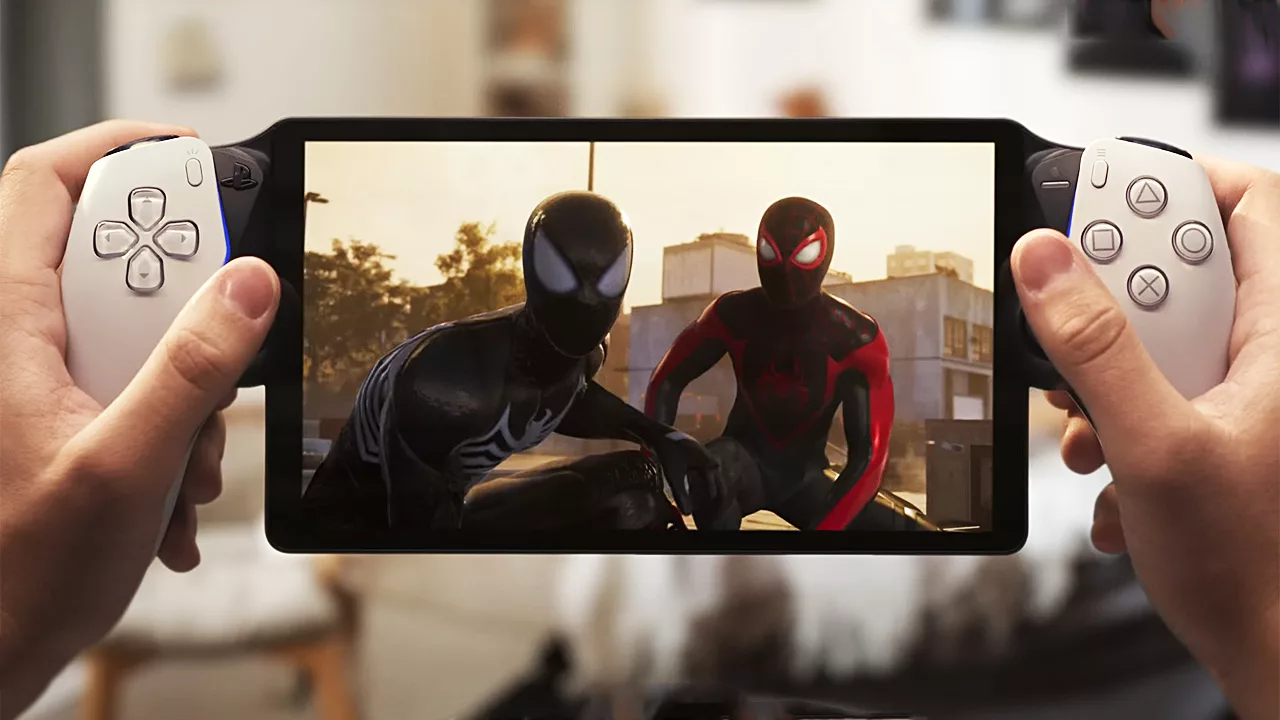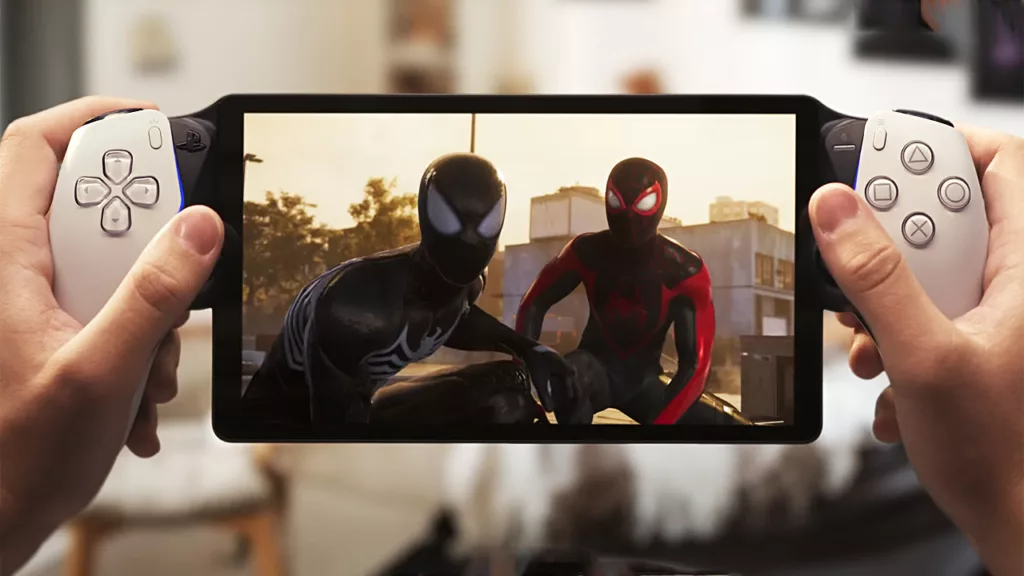 With no games running natively on the device, graphics performance is entirely dependent on the quality and reliability of your Wi-Fi connection. When network conditions are ideal, PS5 game visuals appear crisp and fluid at 1080p resolution on the Portal's screen. Framerates also match the source PS5 game's performance, up to 60fps.
However, any Wi-Fi instability can quickly downgrade the Portal gameplay experience. Visual artifacts, input lag, and choppy framerates are common when wireless signals are weak. This makes fast-paced action games and competitive online titles frustrating to play remotely. Your router technology and placement as well as PS5 connection (wired Ethernet ideal) are key factors.
Responsiveness and precision take a hit compared to playing natively on PS5. The slight streaming delay means games feel mushier and less precise overall. Though the Portal tries to minimize lag, it's still not ideal for genres demanding split-second reaction times.
The Portal's built-in stereo speakers sound thin and tinny even at full volume. You'll definitely want to use headphones for proper game audio. Surprisingly there is no Bluetooth support, so you're limited to wired headphones via the 3.5mm jack.
On the plus side, the Portal touts excellent battery life, lasting 7-8 hours on a single charge. Keeping the screen brightness lower extends playtime even further. The USB-C charging port makes it easy to top up the battery when needed.
Overall, the Portal's streaming performance varies greatly based on your network environment. When it works well, it works surprisingly well – but finicky Wi-Fi can quickly ruin the experience.
Streamlined Software Focused Solely on PS5 Streaming
The PlayStation Portal runs proprietary software designed specifically for streaming PS5 games over Wi-Fi. There is no full operating system or ability to install outside apps. The interface is clean, minimal, and focused entirely on connecting to your console.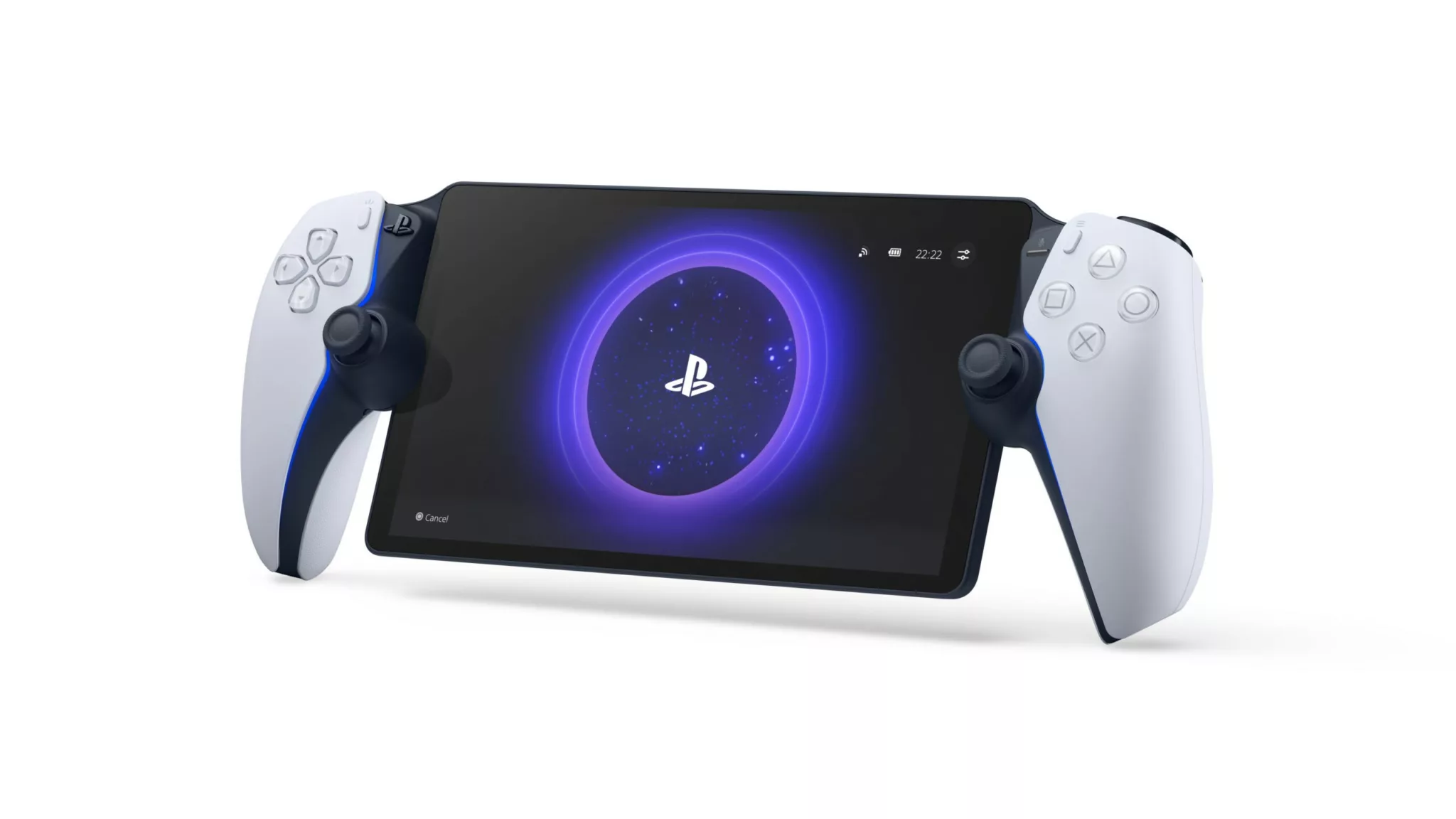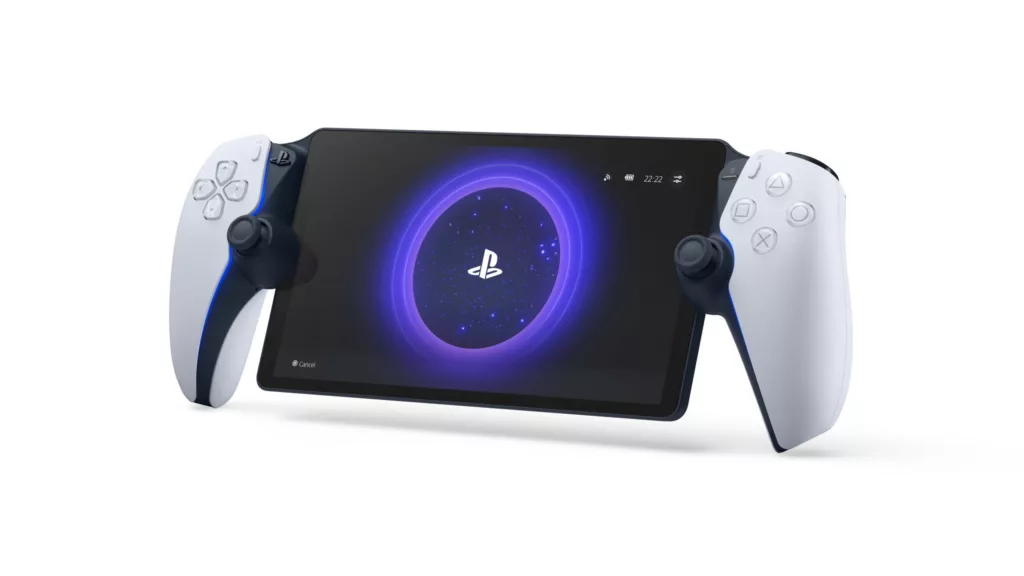 After powering on, the initial Portal setup involves pairing it to your PS5 using either the on-screen QR code or a manual code entry. Your PS5 must have Remote Play enabled in its settings first. The process is relatively quick and painless, though a bit fiddly.
Once paired, the Portal basically mirrors your PS5 interface. The home screen shows your game library, media apps, store, profile, settings, etc. Navigating menus and launching games handles just like using a DualSense controller. Everything is smooth and responsive thanks to the direct Wi-Fi connection.
The PlayStation Remote Play app handles all the underlying game streaming duties. There are no graphical options to tweak performance – the Portal automatically adjusts stream quality based on the network conditions. You can manually reduce resolution if needed, but the default settings work well.
Games run straight from your PS5 console, so you have full access to your entire library on the Portal. Media apps sadly don't carry over due to streaming restrictions – you can only stream gameplay, not video content. And without any ability to install additional apps, the Portal solely plays PS5 games and nothing else.
The software is admirably focused on its core purpose, though it also feels limiting. The ability to install media apps like Netflix or Spotify would make the Portal more versatile when Wi-Fi is unreliable for gaming. But as it stands, the Portal exclusively streams PS5 games and lacks any other functions.
PS5 Games On the Go With Compromises
The PlayStation Portal grants portable access to your entire PS5 game catalog – over 4,000 titles as of early 2024. This gives it a major advantage over traditional handhelds with much smaller libraries. However, the experiences across various games can vary wildly.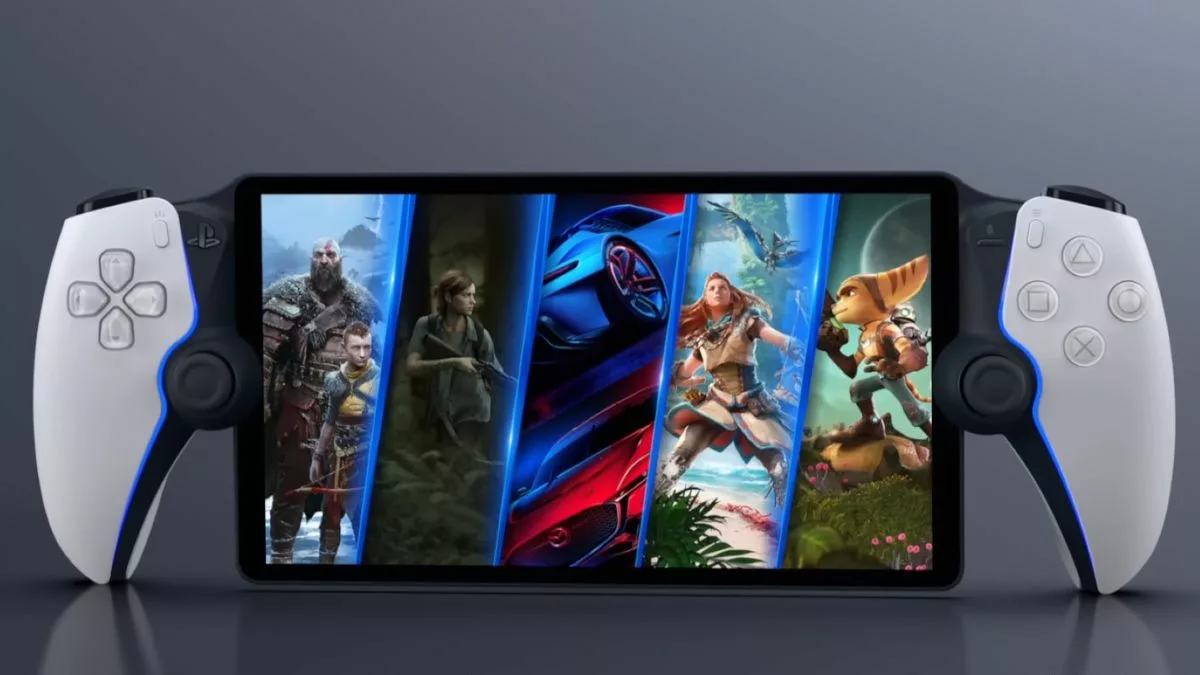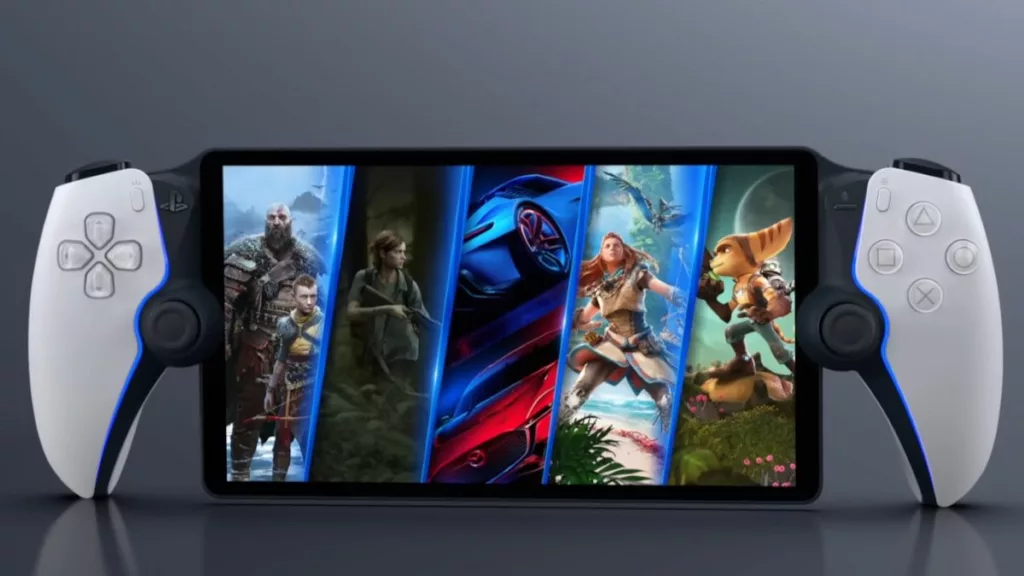 Graphically intensive titles like Horizon Forbidden West and God of War Ragnarök still look great on the Portal's 1080p screen, even if visuals are downgraded from 4K on PS5. Vibrant colors in Marvel's Spiderman 2 pop nicely and showcase the LCD panel's strengths. Default performance modes with 60fps framerates also carry over smoothly when connection permits.
However, certain genres are clearly better suited to the Portal's streaming limitations than others. Third-person action adventure and RPG games generally play well. Titles like Elden Ring, Assassin's Creed Valhalla, and Ratchet & Clank: Rift Apart provide engaging portable gameplay despite occasional streaming hiccups disrupting immersion.
On the other hand, competitive multiplayer games demanding quick reactions struggle due to input lag. Fast-paced first-person shooters like Call of Duty and twitchy platformers like Cyber Shadow feel sloppy and imprecise. The slight streaming delay makes it hard to excel at anything requiring split-second timing.
Loading times are quick if your network connection is consistently strong. But here again occasional Wi-Fi blips can interrupt or delay loading sequences. Transferring lots of data like downloading new games in the background also hampers performance.
For casual gameplay, the Portal's responsiveness and precision work well enough. Controls are smooth and natural using the integrated DualSense-style controls. But serious competitive gamers will likely find the experience too inconsistent for their tastes.
Since all computation happens on your PS5, the Portal's local hardware determines battery life but not actual game performance. There is sadly no support for local multiplayer on the device itself. You cannot connect multiple Portals or controllers to one PS5. The social experience is limited to online multiplayer through your console.
Overall the PlayStation Portal provides a useful window into your home PS5 games. But compromises in graphics, responsiveness, and reliability mean the experiences are not always on par with playing natively. Gamers who demand precision and consistent performance should temper expectations.
Connectivity and Features: Room for Improvement
The PlayStation Portal's connectivity and features get the core job done but leave room for improvement. On the wireless front, it includes Wi-Fi 5 for streaming PS5 games over your home network. There is sadly no LTE option for on-the-go connectivity. You'd have to tether to a phone's hotspot when away from Wi-Fi, which is far from ideal for gaming.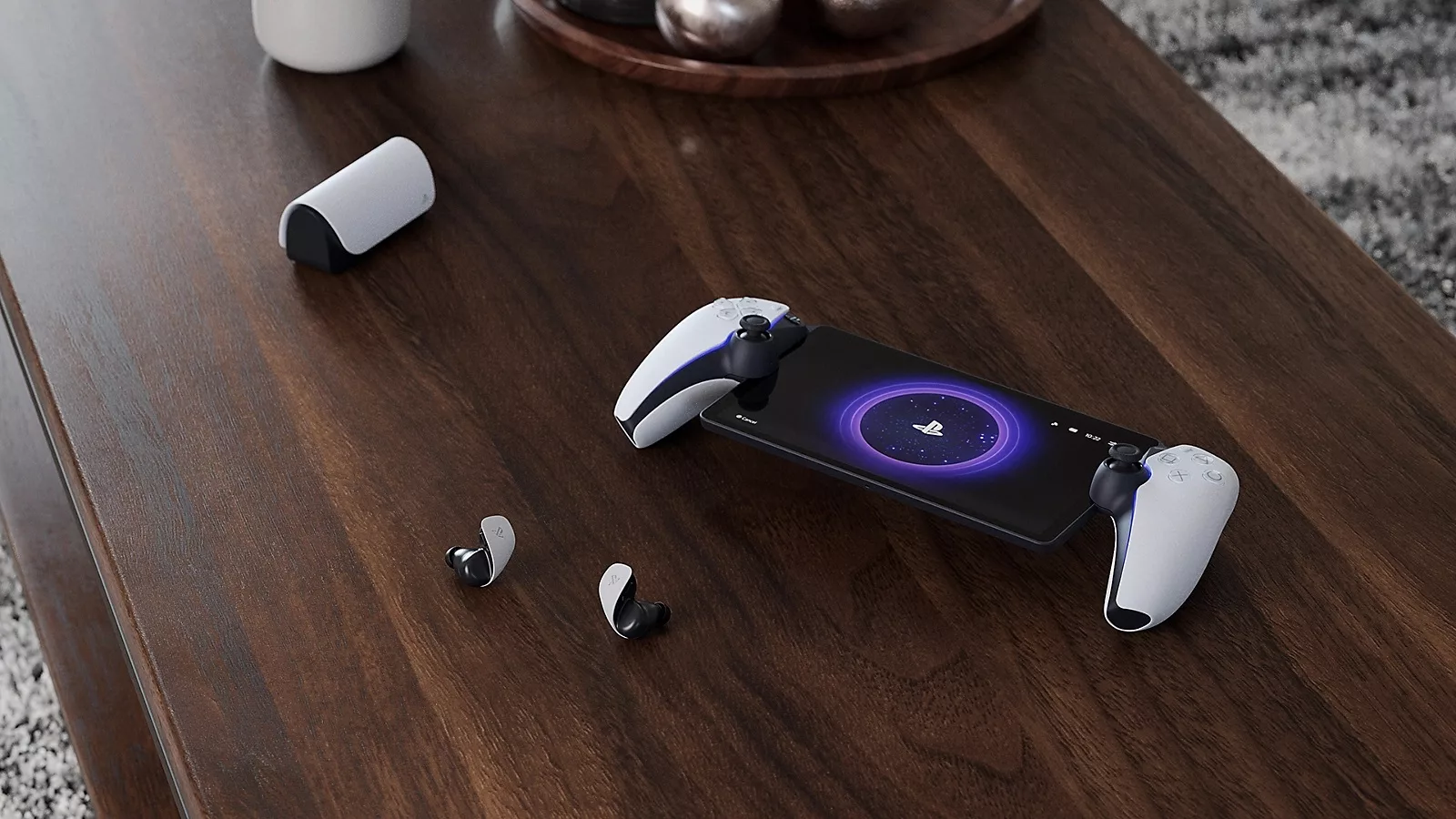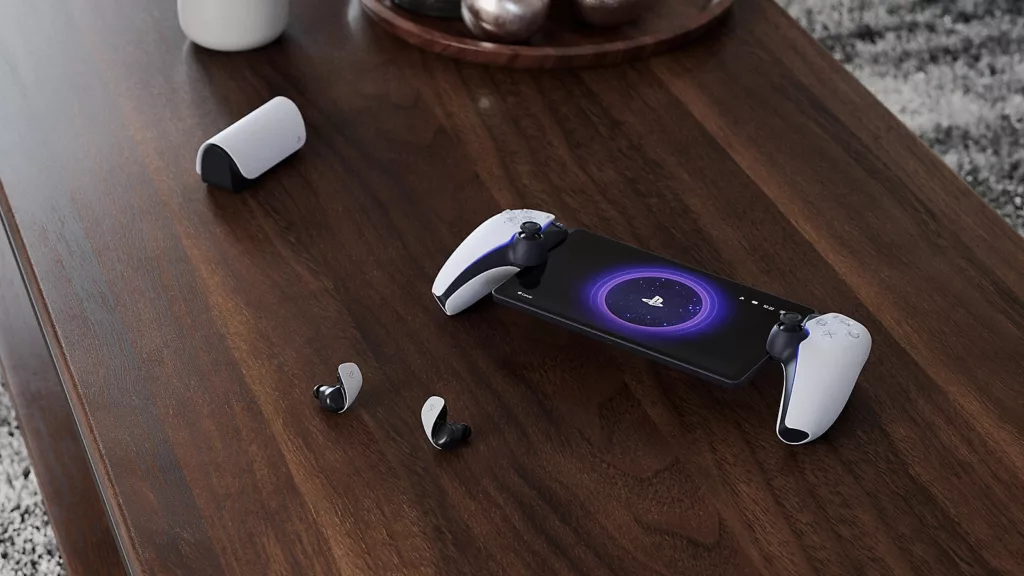 Bluetooth is perhaps the most egregious omission. There is no built-in Bluetooth support whatsoever, limiting wireless audio options. You can use Sony's official $200 Pulse 3D Wireless Headset with a USB dongle, or plug in wired headphones via the 3.5mm jack. For a portable gadget in 2023, the lack of Bluetooth feels antiquated.
Audio quality from the weak integrated stereo speakers fails to impress. Sound effects and game music sound thin and compressed without headphones. Sony is relying on you to supply your own preferred audio solution here.
Accessing media apps like Netflix or Spotify is not possible on the Portal itself. Only PS5 games can be streamed due to DRM restrictions. Without the ability to install additional apps, it is solely a vessel for PS5 gameplay. Even accessing the internet for things like game wikis or walkthroughs is out of the question.
Considering its limited capabilities beyond PS5 game streaming, it's disappointing that popular bonus features like web browsing or video streaming were omitted. The ability to watch YouTube, Twitch, or other internet content would make the Portal more well-rounded when you don't feel like gaming. But as it stands, the device is laser-focused on just one task.
Overall the PlayStation Portal's connectivity and features are streamlined but constrained. No LTE, Bluetooth, or ability to install apps makes it less versatile than modern smartphones and tablets. As a pure PS5 game streaming device, it succeeds – but don't expect much beyond that singular purpose.
How the Portal Compares to the Switch, Steam Deck, and More
The PlayStation Portal occupies an interesting space between dedicated gaming handhelds like the Nintendo Switch and mobile game streaming devices. How does it compare to the experience and capabilities of its competitors?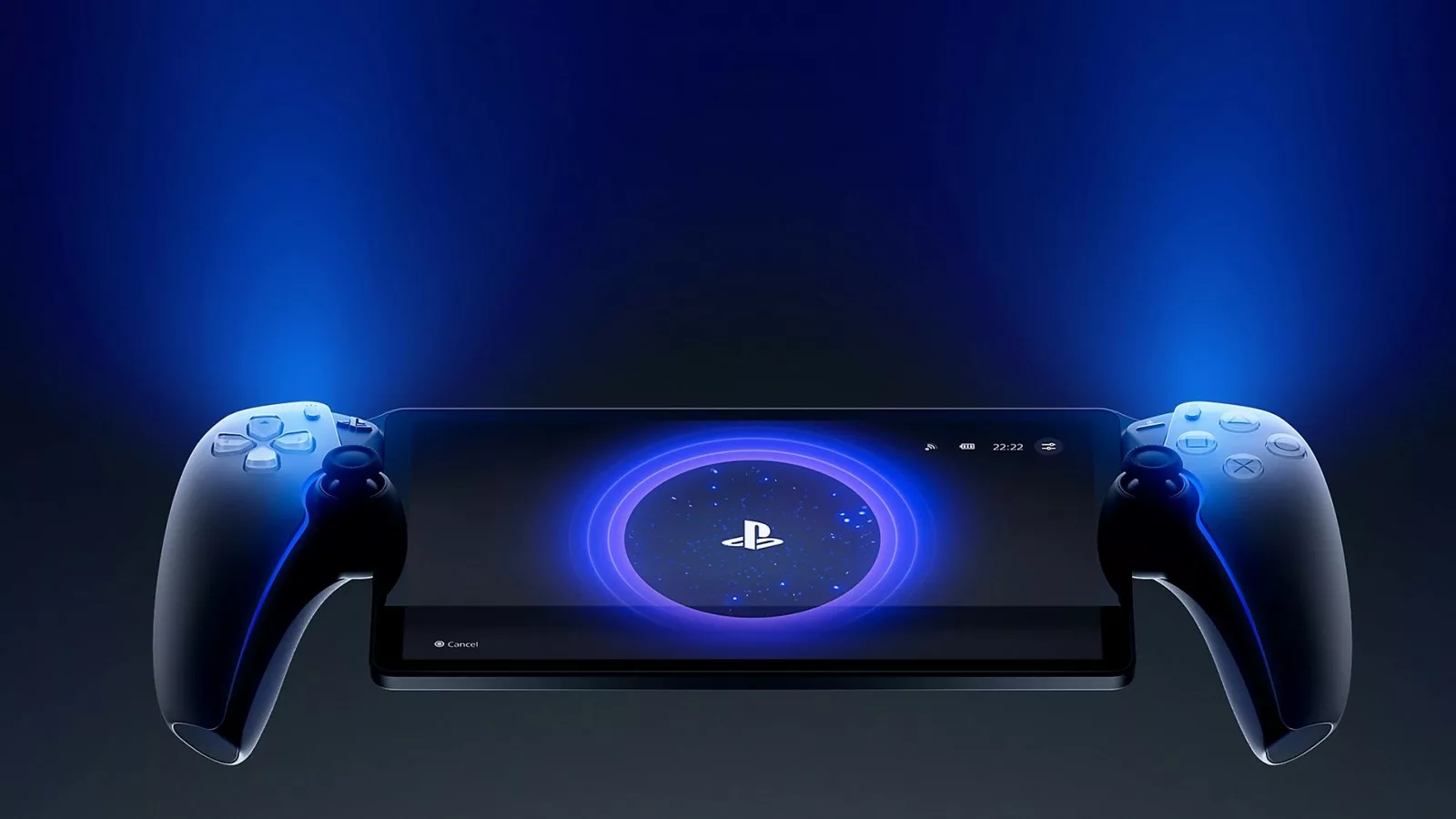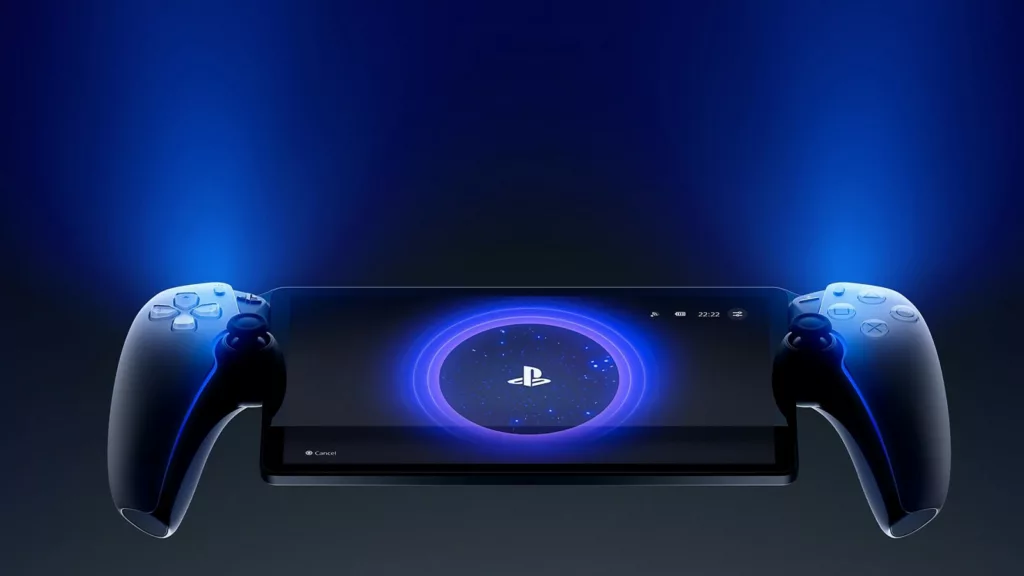 Against the Nintendo Switch, the Portal wins on sheer game library size. You get access to over 4,000 PS5 games compared to the Switch's limited catalog. However, every Switch game is designed to run locally on the hardware. The Portal's reliance on streaming means performance varies. The Switch also supports both handheld and TV modes – the Portal is handheld-only.
Graphically, the Steam Deck is far more powerful with its custom AMD chipset allowing AAA games at 800p/60fps. The Portal is limited to streaming PS5 games at 1080p, subject to network limitations. However, the Deck's higher specs equate to a bulkier size, shorter battery life, and higher price tag. The Portal provides decent remote visuals in a more portable form factor.
Mobile gaming controllers like the Backbone One allow you to stream Xbox or PlayStation games to your iPhone. This is a cheaper way to access console games on mobile, but the experience is inferior. The Portal's integrated screen and controls provide a more seamless and immersive way to play remotely without jerry-rigging a phone onto a controller.
Cloud gaming services like Nvidia GeForce Now enable mobile access to PC game libraries. But touch controls are ill-suited to many games. The Portal brings physical console-style controls even when streaming. However, its reliance on your home network rather than cloud servers also comes with drawbacks for on-the-go use.
The Portal carves out an interesting niche as a purpose-built PS5 game streaming device. While handhelds like the Switch and Steam Deck excel as standalone systems, the Portal provides a decent complement for in-home remote play. Just don't expect it to fully replace your console experience.
A Niche but Promising Start for PlayStation Portables
In closing, the PlayStation Portal makes remote PS5 gaming more immersive but carries some clear compromises. Offering your home console library in a handheld package is the Portal's biggest advantage. Its integrated display and controls provide a better experience than DIY streaming solutions. For casual or turn-based genres, many PS5 games translate surprisingly well.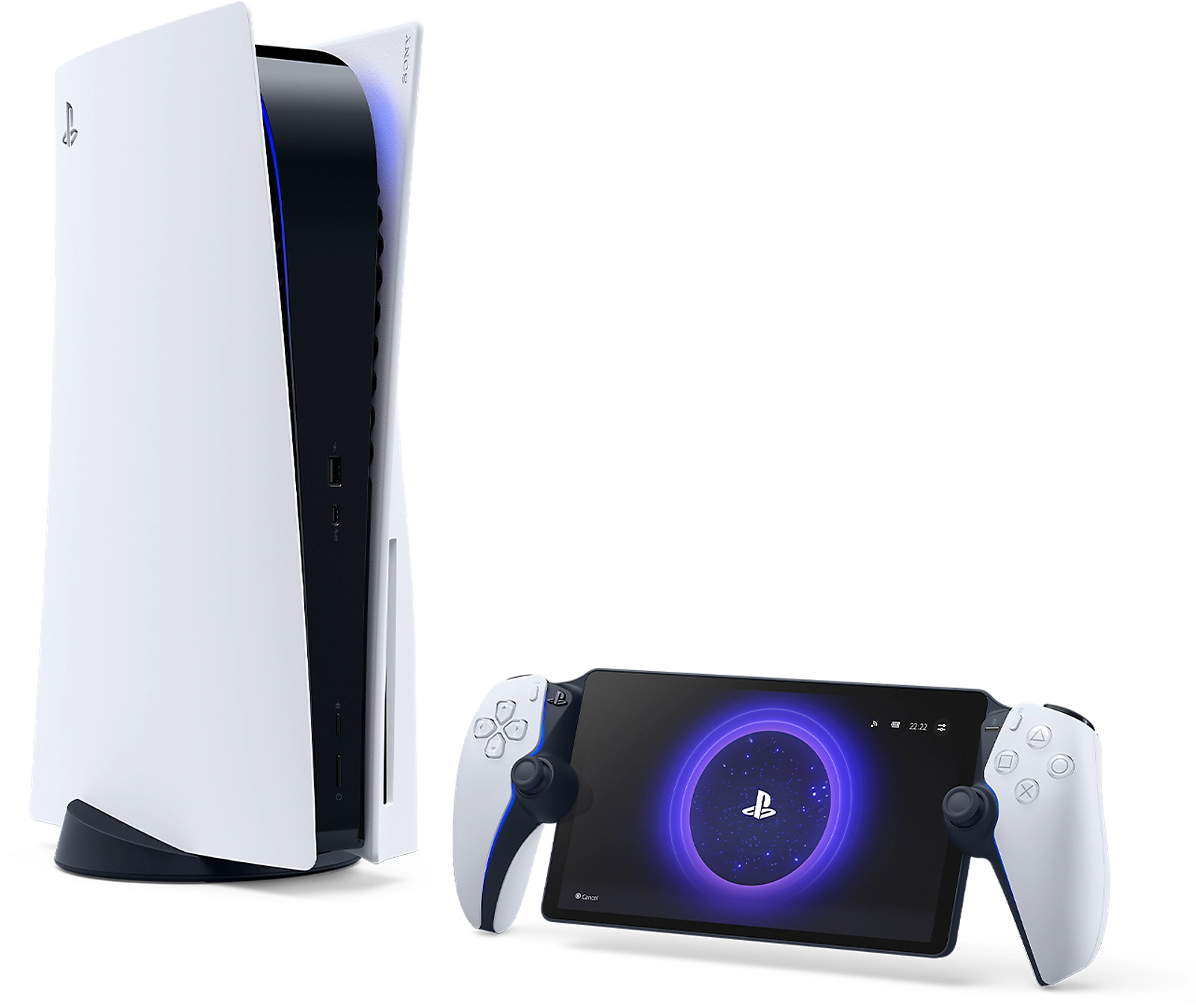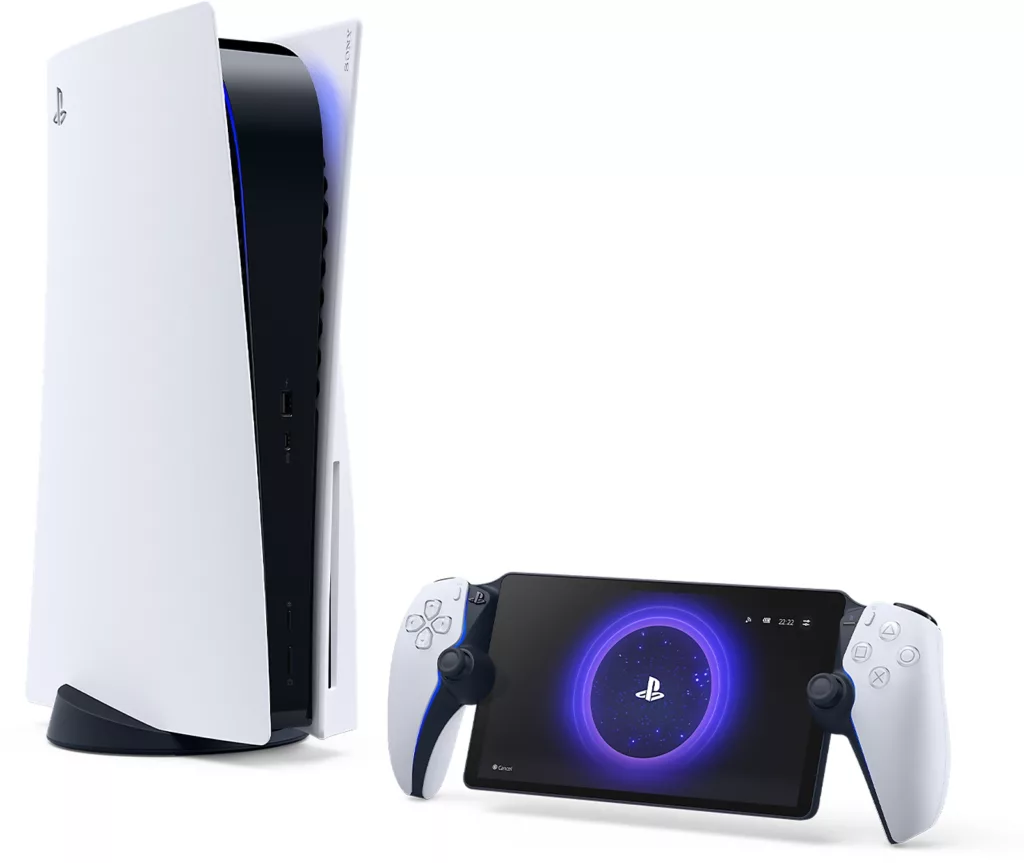 However, performance inconsistencies stemming from its reliance on your home Wi-Fi network hold the experience back. Visual artifacts and input lag frequently disrupt gameplay requiring quick reflexes or precision. And limited connectivity features like lack of Bluetooth feel antiquated in 2023.
Hardcore competitive gamers will likely find the Portal too inconsistent for their needs. But for general entertainment purposes, it adds value for PS5 owners who want to free up the living room TV or game in bed. Parents can also use it to access mature-rated titles discreetly away from kids.
Considering you need a PS5 console to use it, the Portal's $199 MSRP seems fairly reasonable for the convenience it provides. But potential buyers should still weigh alternatives like mobile controller mounts that enable remote play on phones or tablets you may already own.
In the end, the PlayStation Portal feels like an experimental sneak peek at a future where playing console games portably is seamless. Sony still has work to do refining the technology and hardware design. But the base experience showcases the exciting possibilities ahead for cloud game streaming and gives PlayStation fans new ways to enjoy their games.
The Review
PlayStation Portal
PlayStation Portal makes a valiant first effort at bringing remote PS5 gaming to a dedicated handheld device. When network conditions are ideal, it impressively streams console-quality gameplay to a polished, purpose-built portable. But with no ability to play natively on the device, performance inconsistencies persist. Lack of Bluetooth and limited features beyond PS5 streaming also feel dated in 2023. For the right customer willing to overlook its shortcomings, the Portal can add value. But most gamers will likely be better served by more versatile alternatives like the Steam Deck or waiting to see how Sony refines the concept in future iterations.
PROS
Provides portable access to your entire PS5 game library
Integrated screen and controls create seamless handheld experience
Solid build quality and ergonomics for a handheld device
Impressive 7-8 hour battery life
1080p resolution and vibrant colors make games look great
CONS
Performance dependent on Wi-Fi connection quality
Streaming lag and artifacts disrupt fast-paced or precise games
No ability to play natively on device without PS5
Lack of Bluetooth support limits audio options
Missing features like media apps, web browser, etc
Fragile exposed screen corners vulnerable to damage
$199 price tag may be high for limited capabilities