A few days ago, Hyundai revealed the all-new Ioniq 6 EV by giving the first images of its electric car which should be available in 2024. On Wednesday, during the Busan auto show in South Korea, the Korean brand gave more details about this car of tomorrow.
While the information is currently only available for the Korean market, there are no reasons for Hyundai to dramatically change the specifications of its car for the European market. In 2024 we should have a car quite similar to the one introduced this week by the Korean brand in Busan.
The same plateform, the same engine as the Ioniq 5
Like the Ioniq 5, Hyundai has decided to use the E-GMP modular platform. This platform is owned by the group and allowed the brand to build several vehicles for itself, as well as for its subsidiaries like Kia.
In its American version, the new Ioniq 6 is expected to have the right to a 77.4 kWh battery with the choice of either rear-wheel drive or a four-wheel drive system with a dual-motor system.
The driving specs that Hyundai gave for the Ioniq 5 are in all respects similar with the figures we have today for the Ioniq 6. It is capable of doing 0 to 100 kilometers per hour in 5.1 seconds.
The engine develops 320 horsepower and generates just over 600 Nm. To compare, the latest version of the Tesla Model S Plaid delivers up to 1450 Nm.
This week, Hyundai also introduced a new feature that allows you to configure the driving mode. Gas pedal sensitivity as well as engine power and steering weight can be set as desired in this "Performance Tune-Up" menu.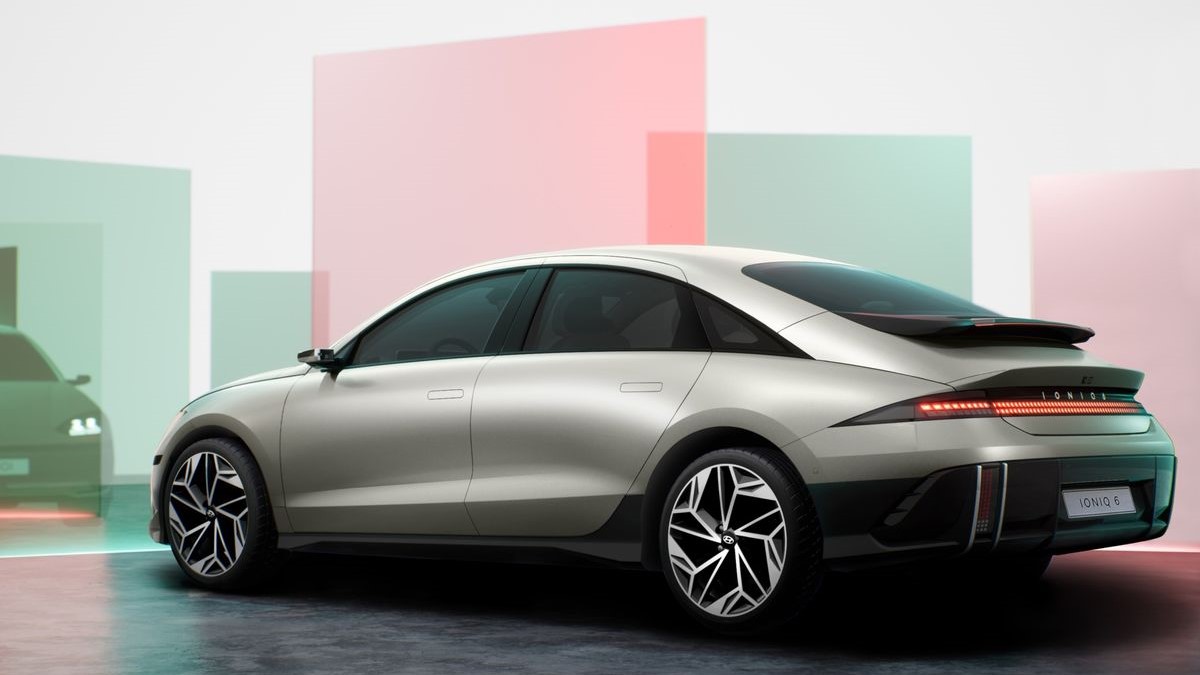 Aerodynamics, endurance, economy: Three key concepts
However, the big advantage of the Ioniq 6 is its aerodynamics. Indeed, the car has some of the lowest drag coefficients on the market (0.21). This perfect design allows the car to achieve a range of 610 km according to the European cycle standards.
In addition to its endurance, the car is also economical. Hyundai claims that the car manages to use less than 14 kWh per 100 kilometers, which makes it one of the most economical electric cars ever produced.
Moreover, the Ioniq 6 can be quickly recharged. According to Hyundai, the battery can go from 10 percent to 80 percent in less than 18 minutes.
At the Busan conference, the Korean manufacturer ensured that the Ioniq 6 should enter production before the end of the year. This car could well be sold between 40 and 50 000 dollars in the United States.
The Korean price should also be around 40,000 dollars without options. The situation should be more or less the same in Europe even if nothing has been officially confirmed by Hyundai for the moment.