Are you a fan of farming games but looking for something different? Meet Roots of Pacha – a farming simulator set in the Stone Age that has taken the gaming world by storm.
After raising an impressive $355,388 on Kickstarter, the game has now hit the Steam charts with glowing reviews.
Roots of Pacha offers a unique twist on the popular Stardew Valley concept, immersing players in the world of prehistoric farming. As a traveling Stone Age man, your mission is to settle down and build a village.
Armed with only a sharp stone, you must harvest wild plants to cultivate with your clan. There's no money, but sharing your harvest with the community will help you progress.
Your ultimate goal is to feed your clan and support its development. Along the way, you'll receive help from NPC friends who can invent tools like hatchets and pickaxes to make your work easier. You can also tame animals and explore exciting caves, solving wall painting puzzles and gathering resources.
But Roots of Pacha isn't just about farming – it also features friendship and romance. You can approach various NPCs regardless of gender and even have children with them. As your children grow older, the developer plans to further develop the relationship and family mechanics.
Roots of Pacha's pixel art graphics are stunning, and the gameplay system is engaging and sophisticated, ensuring that players won't get bored or feel that it's repetitive. The game is currently available on Steam for 22.49 euros, with a 10% discount until May 1, 2023.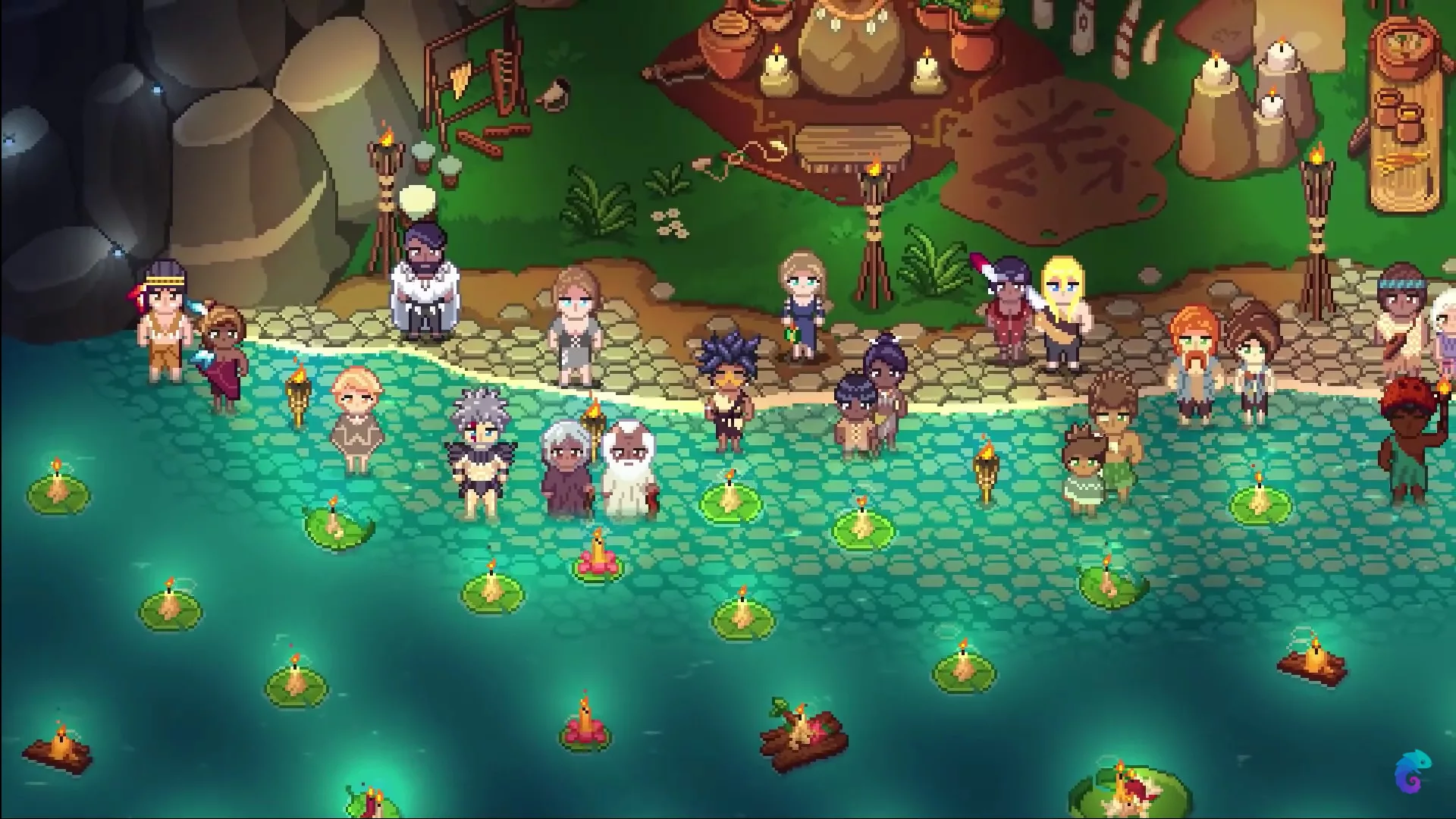 Moreover, Roots of Pacha is set to release on PS4, PS5, Xbox Series, and Nintendo Switch, so console gamers can look forward to experiencing this unique farming sim.