Hey there, fellow gamers! The virtual battleground of Dota 2 just got a quirky update that has everyone talking. The latest patch notes, which usually inform players about tweaks and changes in the game, have taken on a whole new look – they're now entirely in emojis! It's like trying to decipher a secret code, but that hasn't stopped the Dota 2 community from diving right into this whimsical challenge.
Imagine opening the Dota 2 patch notes and seeing a stream of emojis instead of regular words. That's exactly what happened today. While it might seem like a fun experiment by Valve, the emojis have posed a bit of a challenge for players trying to understand what changes are afoot.
Still, the Dota 2 community's spirit remains undeterred. In fact, they've teamed up and managed to create a whopping 55-page document that translates the entire emoji-laden patch notes. Now, that's some dedicated teamwork!
Cracking the Emoji Code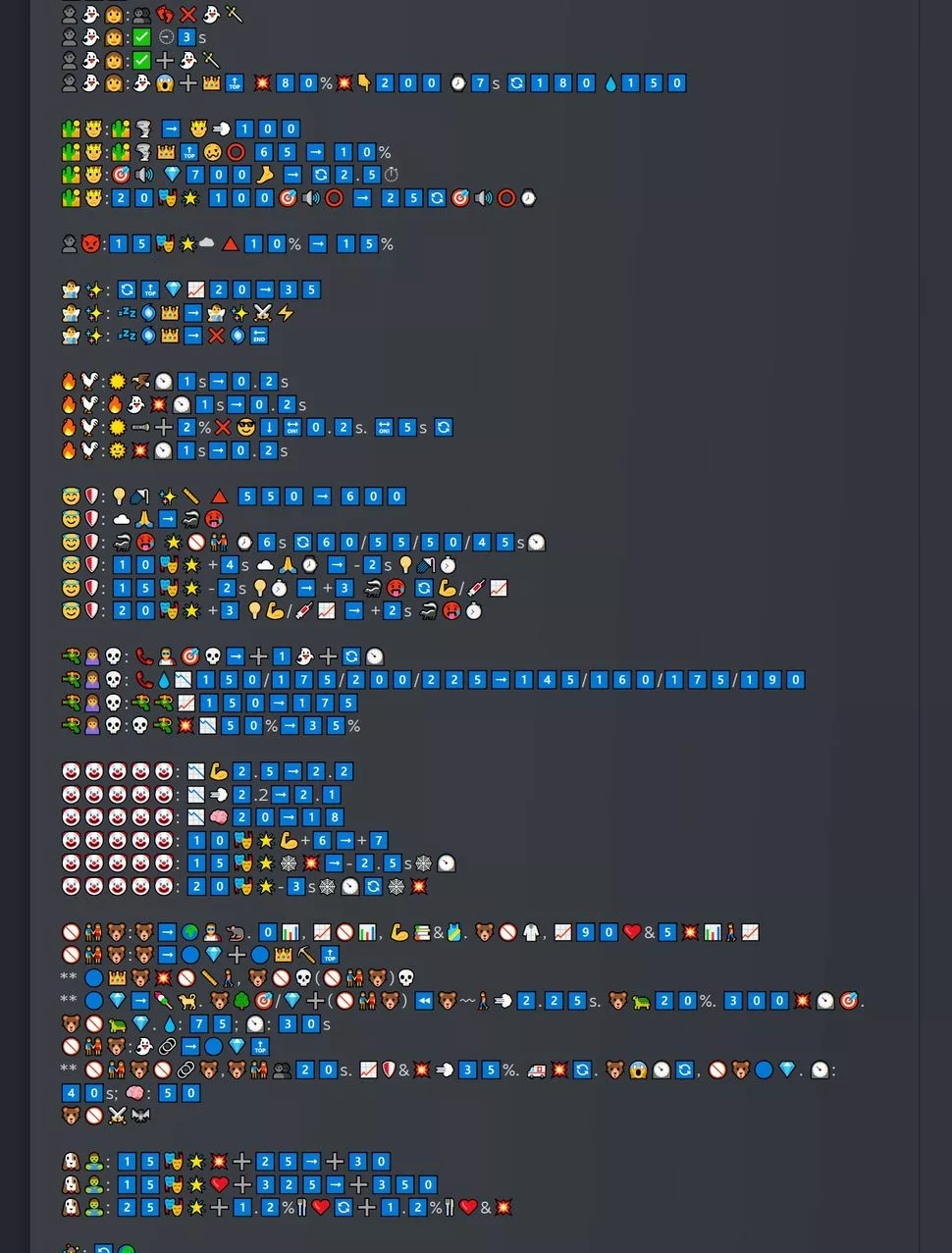 So, what do these emoji patch notes look like? Well, they're quite a sight, with patterns and numbers sprinkled all over, indicating various adjustments. The clever minds in the Dota 2 community got to work and kicked off the translation adventure.
Starting with a lengthy Reddit thread and eventually moving to a shared Google document, these gaming enthusiasts took on the challenge with determination.
Despite some initial hurdles, like an apparent troll trying to erase their efforts, they persevered and produced a comprehensive translation in just a few hours.
From Emoji Chaos to Logical Translation
The translated patch notes appear to be organized differently from the original emoji version, but they seem to make sense overall. While some changes, like those related to Witch Doctor, are easier to decipher, others pose a more significant puzzle.
The big question, of course, is whether this translation accurately captures the developers' intentions. Dedicated Dota 2 fans are likely the best judges of this, and the Reddit community's response suggests they're quite content with the results.
But let's address the elephant in the virtual room – emoji-encoded patch notes aren't the most user-friendly way to communicate changes. While some players find themselves scratching their heads, others are embracing the challenge with enthusiasm. In fact, some folks are having such a good time that they're inviting others who are frustrated to join in on the fun.
Valve's Playful Move and Community Cheers
Amidst the emoji-adorned chaos, voices from the community emerged to share their thoughts. One Reddit user, IgorChakalArt, pointed out the fun and excitement the challenge has brought to the community.
Another user, podteod, showered praise on the mysterious wordsmiths behind Valve's blog posts, applauding their humorous and creative approach to communication. As the mystery deepens about who is behind these emoji patch notes, speculation swirls, adding yet another layer of intrigue.
So, what's next in this virtual emoji treasure hunt? The Dota 2 community continues to thrive on the challenge, and while some players might be scratching their heads, they're also sharing laughs and camaraderie. After all, isn't that what gaming is all about? Let's keep our virtual swords sharp and our emoji-decoding skills even sharper!
Remember, I've reached out to Valve for more insight into this emoji saga, and I'll be sure to keep you all updated if I receive a reply. Until then, happy emoji decoding, gamers!