Google is rolling out new features that promise to keep Android users ahead of the weather game, with updates to both Google Maps and the Clock app. From real-time weather information to improved alarm syncing, these changes are set to provide users with more convenience and information at their fingertips.
Google Maps is now offering a "local weather" chip, providing users with real-time weather information in their current location. This convenient addition appears below the familiar carousel of chips in the app and displays an icon representing the current weather conditions and the temperature.
Tapping on this chip expands it into a pop-up window, offering additional details such as how it feels outside and a six-hour weather outlook. The window also includes information on air quality and a link to weather.com for more comprehensive details.
The Google Clock app has received an update (v7.6) that introduces an optional "Weather Forecast" feature. When setting up alarms, users can now choose to include a weather forecast, ensuring they wake up to weather-related information relevant to their day.
Incorporating this feature, the app's greeting screen will display a quick summary of the current weather conditions and temperature, along with a brief outlook for the day. These details become available immediately after turning off the alarm.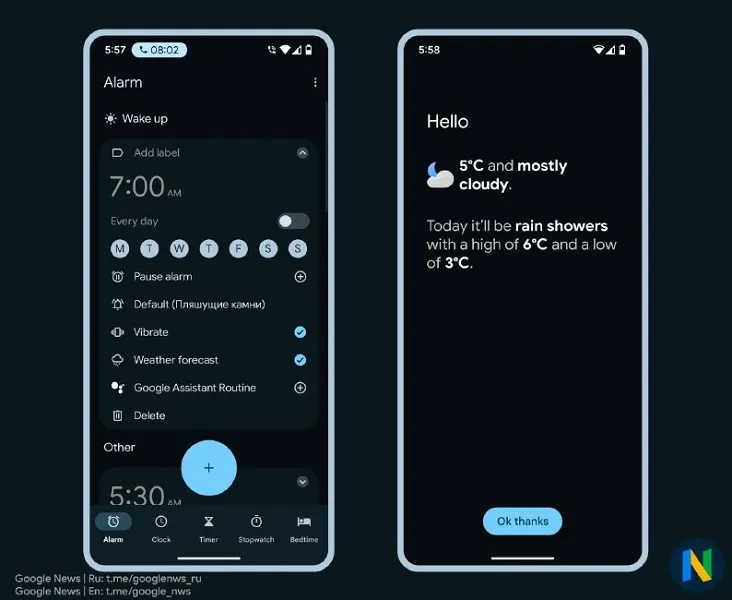 Additionally, the Clock app has introduced an "alarm sync" feature. Users can now sync their alarms with smartwatches, including the new Pixel Watch 2. This allows for the flexibility to have alarms ring on both the phone and the paired smartwatch.
Alternatively, users can opt for "Adaptive ringing," suggesting that the alarm will sound on the watch when it is being worn. Users can also specify which smartwatch the alarms should be synced to, making it easier for those who own multiple wearable devices.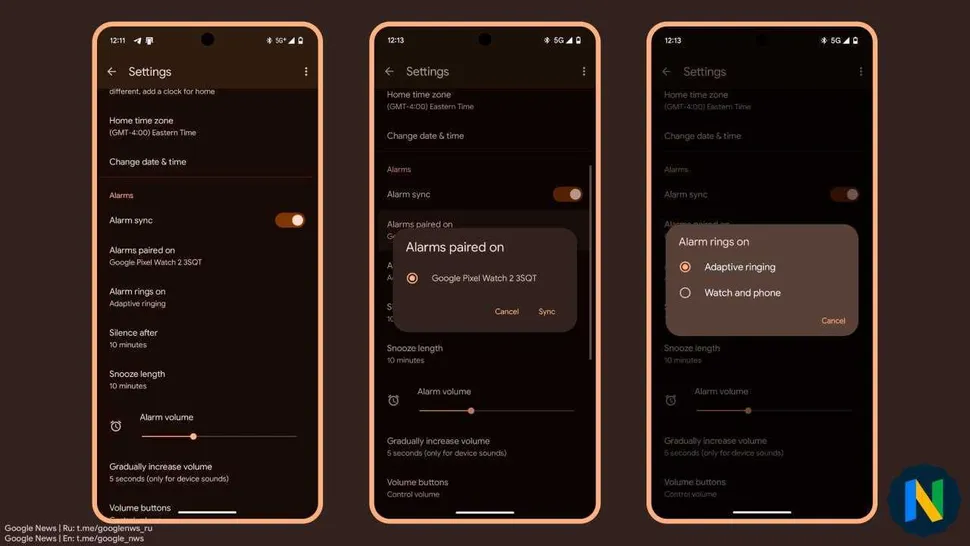 These updates may not be widely accessible at the moment, but they are expected to become available to more users in the days and weeks ahead. As Google continues to enhance its services, Android users can look forward to staying well-informed about weather conditions and enjoying a seamless experience with their devices.