She is one of Hollywood's biggest stars and, judging by various gossip magazines, already has at least 20 children running around in her dream villa: Jennifer Aniston is by far the most successful former "Friends" star and had a dream screen career after the cult sitcom went off the air in 2004. In this article, we want to introduce 10 of the best Jennifer Aniston movies to you.
Following ten years of love chaos between Rachel and Ross, she knew what her fans wanted to see: her in lighthearted rom-coms, where Aniston shows her comedic but emotional side and basically always played a slightly altered version of her "Rachel" in "Friends".
Jennifer Aniston molted with hits like "Bruce Almighty" or "…. And Then Came Polly" to become the reigning rom-com queen. Her name almost spawned her own genre: Because wherever Jennifer Aniston's name is written, there is emotion and easy digestibility inside – plus always a bit of a feeling that the whole thing is good yet could have been just a touch better.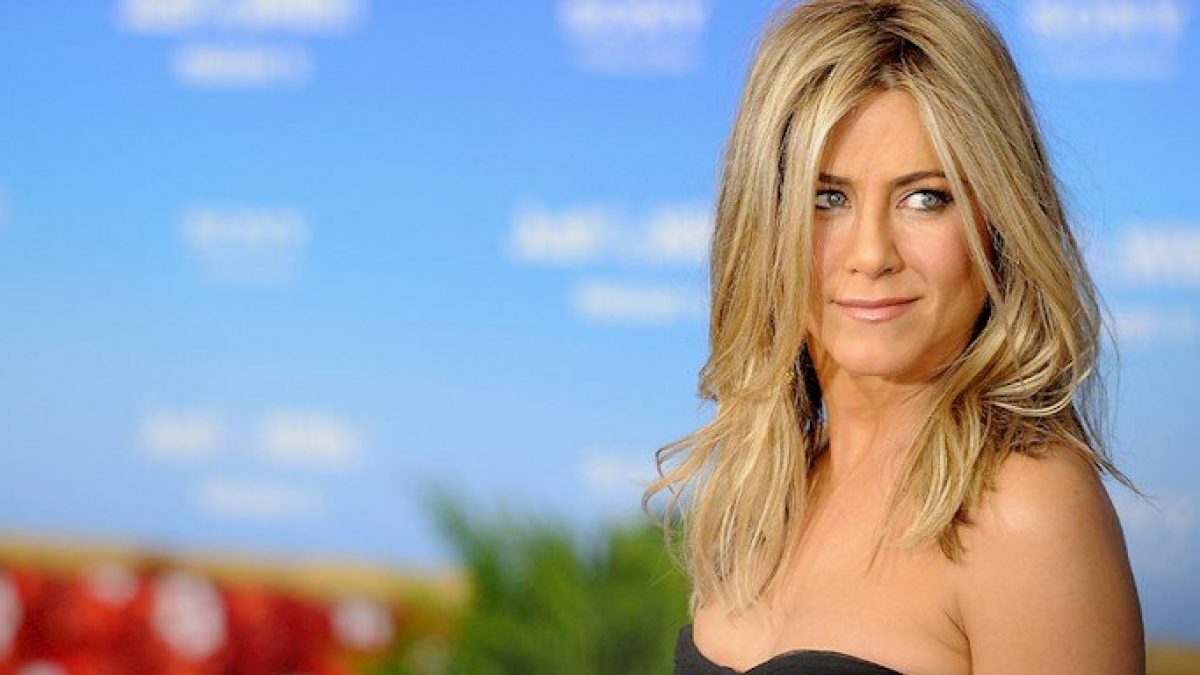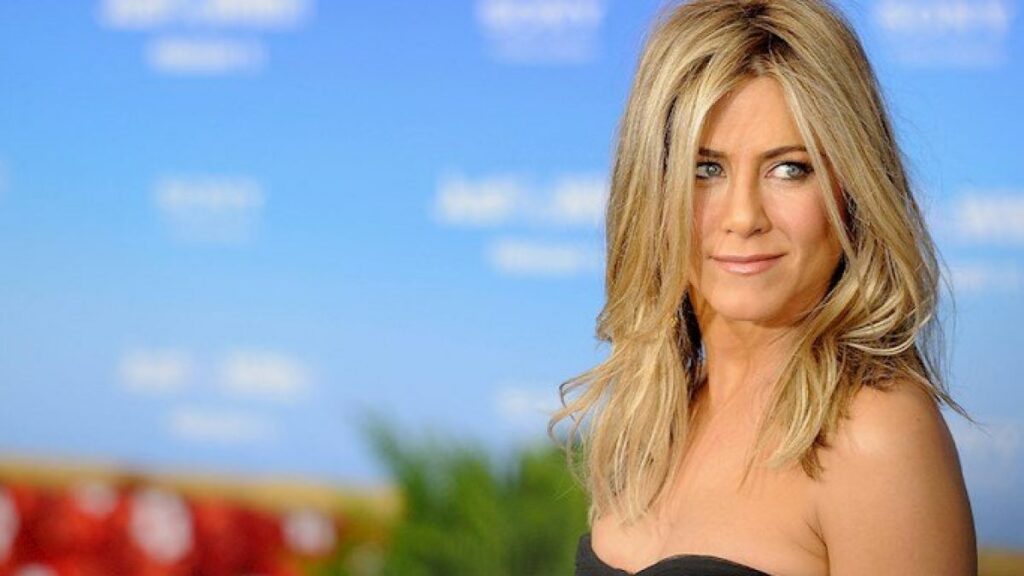 Sometimes, in 2011, Aniston also had enough of her image as America's Sweetheart and made a cautious but concise image change: she remained faithful to the comedy genre but preferred comedies whose gags were aimed far below the belt and moral line, such as " Kill the Boss" or "Wanderlust".
Now with a dirty twist, she was (and still is) the comedy queen, making the Aniston persona more exciting because it's more daring, bold and fearless.
Best Jennifer Aniston Movies
And speaking of exciting and courageous: As so often in life, the exceptions prove the (cinematic) rule with the 52-year-old: Aniston's oeuvre certainly includes one or two indie or drama works that show that the actress is more versatile than people generally give her credit for.
She was even considered an Oscar candidate for "Cake" for some time. Now that we know a little more about her glorious career, we will look at the 10 best Jennifer Aniston movies of all time in the next section.
10- Cake (2014)
Aniston finally wanted to know it in 2014 and, after many years of comedy, she proved to the whole world that she is capable of more than just countless variations of "Rachel": In the indie drama "Cake", she showed a completely different side of herself and, directed by Daniel Barnz, played Claire Simmons, who is covered with scars on her face and is a woman in a self-help group for people with chronic pain.
The bitter Claire, marked by a car accident, is fascinated by the suicide of group member Nina, after which she develops a relationship with her former husband.
"Cake" is a movie that looks into the depths of the human psyche with a slow narrative pace and plenty of black humor. While this left critics* with mixed feelings, Aniston's portrayal of a physical and psychological wreck was frenetically acclaimed.
Until then, the actress had never been bolder, more angular and rawer. At last, Jennifer Aniston was able to show that she could also convince as a character actress. It was her most dramatically demanding role since "The Good Girl".
9- Just Go with It (2011)
Jennifer Aniston plays Katherine, Danny's (Adam Sandler) assistant. She's supposed to pretend to be his wife so that he can pretend to divorce her and, in turn, get to his dream girl Palmer (Brooklyn Decker). Tricky, all of it – but surprisingly funny! Although (or because)? "Just Go with It" is a typical Aniston and Sandler film; it's good fun right from the start.
Since the two actors are also close friends in their private lives, their chemistry is just right – although Aniston, as an annoyed but loyal girlfriend, steals the show without a problem from Sandler, whom you just don't want to believe is the romantic leading man. Stay tuned for more of the best Jennifer Aniston movies.
8- We're the Millers (2013)
Aniston's last really successful (cinema) film – and it actually has a similar premise to "Just Go with It", but on a much cheekier and more unusual level: yet again, Aniston has to give a fictional wife to the Leading Man (Jason Sudeikis), but this time as biting stripper Kate.
Even the children are invented, portrayed by Emma Roberts and Will Poulter. The core of the film is about drugs and a road trip of a different kind.
Aniston's stripper scene is legendary and caused quite a stir, probably contributing to the film's success. The actress plays with her all-American-girl image here, but beneath its facade lies a sassy and hot-blooded woman in her prime.
Aniston is visibly at ease amid the crude gags. Her great playfulness and naturalness prevent her from being relegated to a supporting role alongside Sudeikis.
7- The Good Girl (2002)
Aniston already tried her hand at the dramatic independent genre towards the end of the "Friends" run – and it was pretty successful; both critics and fans were enthusiastic and, above all, surprised: as 30-year-old deeply frustrated supermarket cashier Justine, Aniston wants to escape the daily grind and the routine that has become a prison for her.
So she begins an affair with young Holden Worther, a romantic freak and self-proclaimed reincarnation of Holden Caulfield from the cult novel "The Catcher in the Rye" – played by none other than a young Jake Gyllenhaal.
Teetering between black humor and everyday drama, the movie captivates with its quiet and gentle tones yet hits right to the heart all the more for it. Apropos: the heart of the film is, naturally, definitely the superb performance by Jennifer Aniston, who lends her role great depth with a lot of attention to detail and the courage to be unglamorous, and who says excellent things with restrained facial expressions and gestures.
In "The Good Girl", for the first time, she left her "Rachel" image behind, although the courage was not enough for more films of this kind in the years to come. Too bad! Stay tuned for more of the best Jennifer Aniston movies.
6- Marley & Me (2008)
Admittedly, the actual star of the film is the hearty Labrador retriever. Yet, Aniston's performance in "Marley & Me" has still been singled out by critics as emphatically positive, bringing out the best in her somewhat colorless role and making the audience feel all the great emotions that come with owning a pet. And her chemistry with co-star Owen Wilson is just right, too.
The plot is explained as quickly as Labrador Marley chases the mailman: He and she are in love and married, but he's afraid of having kids. So, practice is had with a dog that quickly grows into a 50-kilogram tomboy. Chaos is perfect – and so is the great love of animals…
Watch out for the finale: Keep a large number of tissues handy! Despite the charming and cheerful basic tone, the film will get to pet owners.
5- The Break-up (2006)
Once upon a time, Vince Vaughn was cast for movies – and this one is one of his best, probably also thanks to Jennifer Aniston, whose charming naturalness at his side literally doesn't let him get her down.
"The Break-up" deals with a couple who want to separate but are forced to stay together because neither of them wants to leave the apartment they share. So the inevitable happens: The two of them do everything they can to get the other out of the apartment…
"The Break-up" subverts many common genre expectations and is a rom-com gently brushed against the grain. For where other Rom-Coms end, this film starts – namely after the "Happily ever after"!
It does gleefully celebrate – at times infuriatingly – clichés. Still, watching Aniston and Vaughn engage in petty warfare is fun. However, the memory of the film is unfortunately marred by the unnecessary PR romance of the two Hollywood stars. Stay tuned for more of the best Jennifer Aniston movies.
4- He's just not into you (2009)
Jennifer Aniston is part of a select star ensemble in "He's Just Not That Into You," including Ben Affleck, Drew Barrymore, Bradley Cooper and Scarlett Johansson. The film is about singles and couples in Baltimore who struggle with the problems of getting to know each other, living together, being in a relationship and cheating. And always looming over everything is the question, "Maybe he's just not into you?"
The movie is based on the hit novel by "Sex and the City" authors Greg Behrendt and Liz Tuccillo. It is a charming, zeitgeisty, and also sexy comedy which focuses on big emotions, and the numerous actors and actresses are convincing across the board. There are one or two twists, and you may shed a few tears as an inclined viewer.
Overall, it is an entertaining, experienced fun, where Aniston once again proves that she can easily keep up with the big names in Hollywood.
3- Horrible Bosses (2011)
Aniston may only play a supporting role in this black comedy, though it was her scenes that the entire world was talking about – as well as some of the absolute best in the film: Playing a sex-starved dentist, Aniston steals the thunder from her co-stars Jason Bateman, Jason Sudeikis and Charlie Day with plenty of self-deprecation and great … well, great passion for the cause (and holds her own alongside Kevin Spacey and Colin Farrell).
This was Jennifer Aniston's first dip into the world of revealing, coarse and irreverent comedy, and she obviously enjoyed showing off this new side of her.
Three frustrated employees (Bateman, Sudeikis, Day) decide to kill their horrible bosses (Aniston, Farrell, Spacey). As a result, the gag density is high and hefty, and the pacing is fast. Aniston is hardly recognizable – that alone makes the film worth seeing! Stay tuned for more of the best Jennifer Aniston movies.
2- Friends with money (2006)
This movie deserved so much more attention – if only because of the unusual pairing of Aniston and Frances McDormand, whom you wouldn't necessarily expect to be in the same movie: "Friends with money" is about "money, love and everyday madness," says the film's official headline. Aniston plays the maid Olivia, who has no luck with love or money.
Her girlfriends (besides McDormand: Catherine Keener and Joan Cusack) all live in a relationship and are more or less well off financially. Does money make you happy, however?
At first glance, the storyline may not sound particularly exciting. Still, this comedy, which is told episodically, amazes with its depth, three-dimensional characters, convincing actors and actresses, and its love of authenticity and the unexciting.
Precisely because of the strict straightforwardness and the quiet tones, the movie seems as if it had fallen out of time – but that's why it is wonderfully timeless, making it one of the best Jennifer Aniston movies of all time.
1- Bruce Almighty (2003)
"Bruce Almighty" definitely represented the breakthrough for Jennifer Aniston on the big screen. Though she was not yet able to fully demonstrate her talent here and clearly plays second fiddle to leading man Jim Carrey, here the actress already proved that she has an unusual sense of timing as well as authenticity.
Above all, the "divine" orgasm scene with Aniston that will be remembered from this film underpins Aniston's reputation as a comedy queen. The Chigaco Times predicted a big screen career for the then "Friends" star after "Bruce Almighty."
Aniston plays Grace, Bruce's life partner, who is one day given his powers by God himself. It's hilarious, at times archaic and adolescent, and above all, highly entertaining. Just sit back, relax and enjoy the fireworks of dopamine – as well as a still very young Aniston!
What do you think about these movies? Which one of the do you think are the best of the best Jennifer Aniston movies of all time?