After a prolonged wait, fans of the popular game series Dead Island will finally be able to get their hands on the highly anticipated sequel, Dead Island 2. The game has been in development for many years and has undergone several changes, including being indexed in Germany at one point.
However, the release date for the game has finally been announced for April 28th, and it will be available for a wide range of platforms including PC, Playstation 5, Xbox Series X/S, Playstation 4, and Xbox One.
As the release date approaches, more information and material about the game is being released by Dambuster Studios, the developers behind Dead Island 2.
In a recent video on Game Informer's YouTube channel, Creative Director James Worrall and Lead Narrative Designer Ayesha Khan answered 86 questions about the upcoming game.
One particular aspect of the game that generated a lot of interest among fans is the introduction of a new feature called the "skill deck".
When asked if there would be a skill tree in the game, Khan responded by saying "There's a skill deck, which is even better." This new feature allows players to customize their character's abilities and powers in a unique and flexible way, rather than the traditional linear skill tree system.
The skill deck will give players the freedom to experiment and tailor their character's abilities to their playstyle, making for a more personalized and enjoyable gaming experience.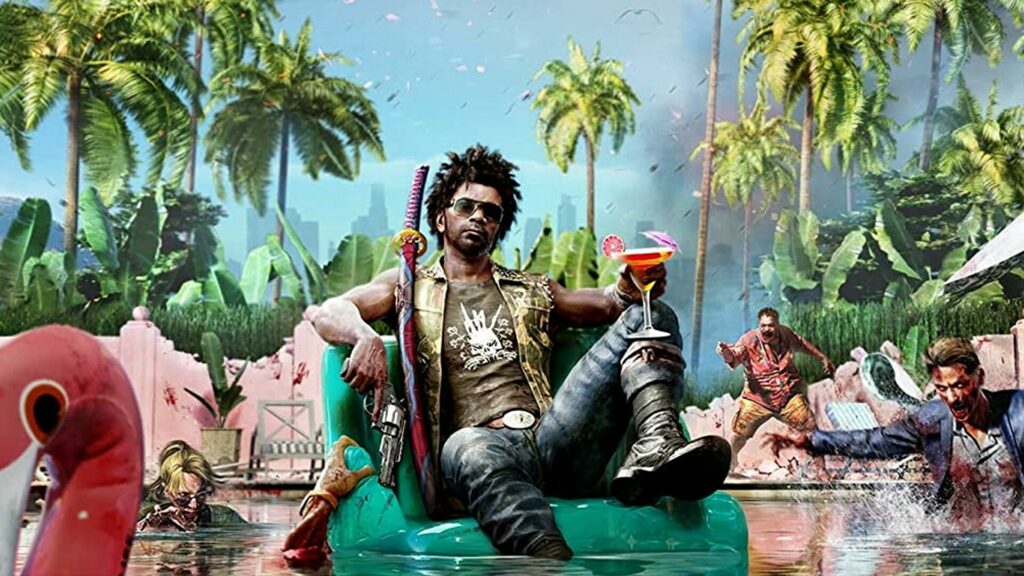 With this new feature and other exciting developments, Dead Island 2 is shaping up to be a must-play for fans of the series and newcomers alike.
Worrall and Khan, in a later question during the video, expressed their excitement about the skill deck being a new addition to the game. The game director, David Stenton, had previously given an in-depth explanation about the concept in an issue of "PLAY" magazine.
This new feature provides players with the opportunity to personalize their skills in the form of cards during the gameplay, including while they are in the air. The addition of customizable card decks was mentioned by Worrall and Khan in an interview with Game Informer.
In the same interview, Worrall and Khan confirmed that the Dead Island 2 game is set a decade after the events of the first installment. The game is set to take place in Los Angeles, giving players the opportunity to virtually explore the city.
The game promises to offer not only customizable card decks but also a host of other exciting features that fans of the franchise are eagerly looking forward to experiencing.