It is with great excitement that we announce the official confirmation of Crash Team Rumble, the highly anticipated next installment in the beloved Crash Bandicoot series.
After the tremendous success of the refreshed trilogy and the long-awaited continuation, fans have been eagerly waiting for the next chapter in the beloved franchise.
Developed by the talented team at Toys for Bob, Crash Team Rumble is an online multiplayer production that allows players to compete in four-person teams.
The game is set to debut in the coming months and is expected to be one of the most highly anticipated releases of 2023.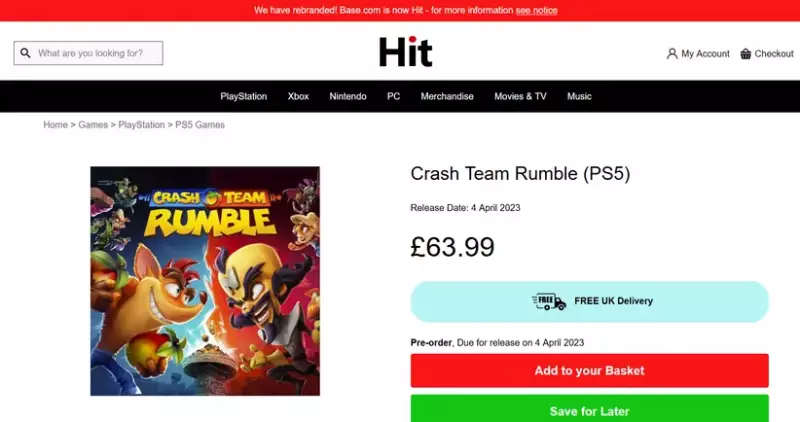 Recent rumors have suggested that Crash Team Rumble would debut in the first months of 2023, and now, British Hit has released the production to its store with a specific date.
According to the leak, Crash Team Rumble is scheduled to debut on April 4, 2023. If the news is to be confirmed, we should know details about the game soon. Activision should start a great promotion of the title.
Fans of the series can expect the same high-quality gameplay and graphics that they have come to love, as well as new features and challenges to keep them engaged.
With the official confirmation of Crash Team Rumble, we can finally let the anticipation build as we eagerly await its release. Stay tuned for more information and updates as they become available.