Forza Motorsport, the highly anticipated racing game by Microsoft and Turn 10, has been a long-awaited sequel since the launch of its predecessor almost two years ago.
However, this wait may well be worth it, as the latest announcement by Xbox reveals the impressive features of Forza Motorsport, which include a strong focus on accessibility and inclusivity for all gamers.
In a recent video, Xbox showcased the exciting features of the game that will enable everyone, including gamers with disabilities, to enjoy Forza Motorsport on PC and Xbox.
The game's creators have introduced a range of options and aids to cater to the needs of every gamer, irrespective of their abilities or disabilities.
Driving Assistance for the Blind
One of the most revolutionary features of Forza Motorsport is the driving assistance designed specifically for the blind and visually impaired.
After years of research and feedback from gamers with disabilities, the developers worked with visually impaired accessibility consultant Brandon Cole and other members of the community to create a feature that provides audio cues to navigate the tracks.
With detailed descriptions and an overview of sound cues, gamers will have access to a wealth of information, from their location on the track to how they handle corners and manage the gears. However, mastering this feature will take time and patience, as it is not a separate mode but an integral part of the game.
One-Touch Driving
Another notable innovation in Forza Motorsport is the one-touch driving feature that enables gamers to use any number of keys or combinations to drive.
The team collaborated with Xbox User Research to create this feature for gamers with mobility or endurance impairments. The game allows unprecedented customization of controls, from automatic shifting to better control of driver and brake assists.
Narrator Mode
For gamers who need help navigating the menus and playing the game, Forza Motorsport has also introduced a narrator mode. The feature can be personalized to the gamer's preferences, with options to change the volume, voice pitch and speed, and choose the narrator's voice.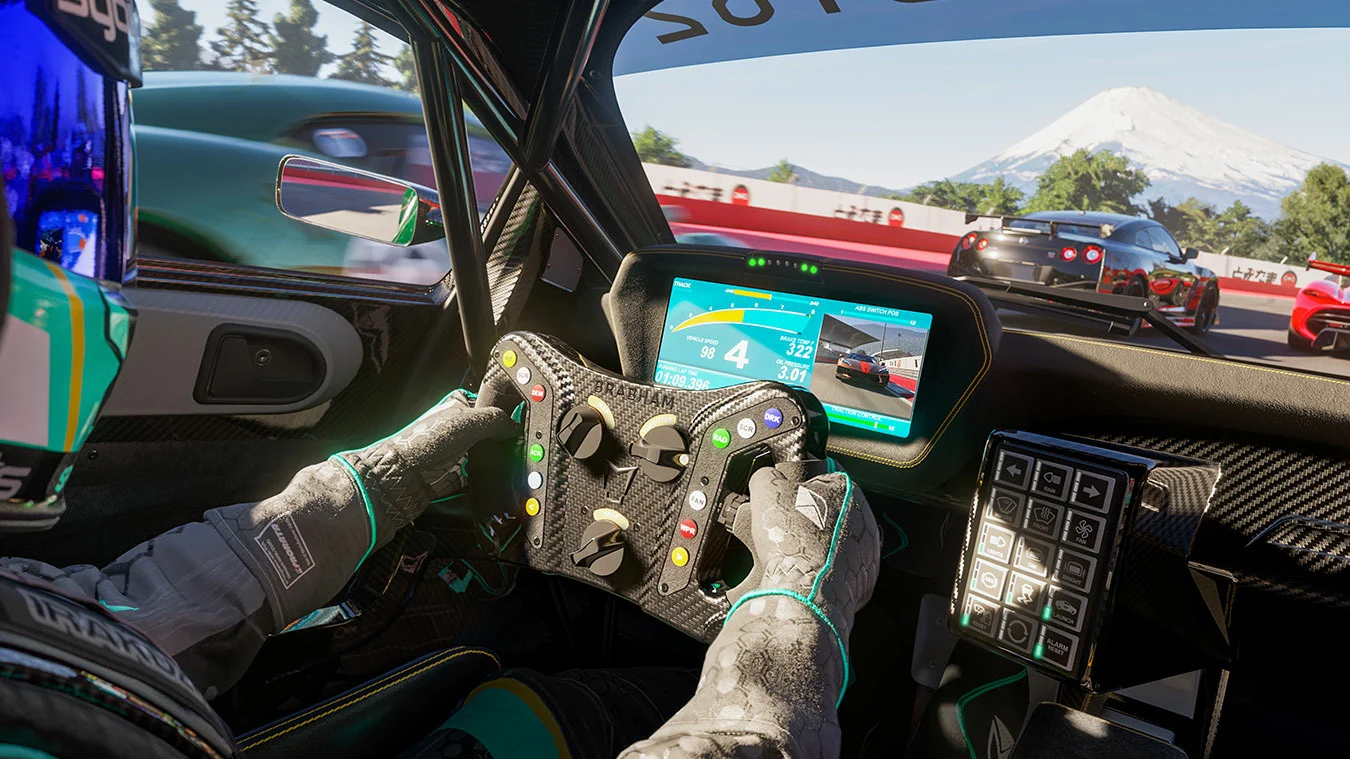 The narrator can provide information such as the positions of competitors during a race and provide instructions on which buttons to press.
Overall, Forza Motorsport's commitment to accessibility and inclusivity is impressive. The game's developers have ensured that the features and aids are integrated into the gameplay rather than separated into dedicated modes.
The game is expected to launch in 2023 for PC and Xbox Series X|S, as well as the Game Pass. Gamers can look forward to a new level of accessibility, inclusivity, and excitement with Forza Motorsport.