WWE thrives on its superstars… and that might explain why it's so thin on the ground these days. The lack of greatest WWE stars and true stars is one of the biggest problems in WWE today. The current "WWE stars" do not impress anyone, they are not charismatic and will probably be forgotten in a few years. They will never become legends. Unlike wrestlers from previous eras, who are still talked about today and whose names are known even to people who have never been interested in wrestling.
Of course there are exceptions to this rule, but generally speaking the greatest WWE stars in history are mostly stars of past days. Even today, when they occasionally appear in WWE you can feel how big the difference between them and the current wrestlers is.
Top 10 Greatest WWE Stars of All Time
Our criteria are as follows: when evaluating WWE stars we take into consideration their skills on the microphone and in the ring, but also their visual aspect (outfit, entrance, music) and popularity. Only those stars who have spent a considerable amount of time in the WWE/WWF and did not just stop by for a visit (like Sting) are counted. That being said, let's get started – but first, try to guess who will be number one and let us know if you were successful.
John Cena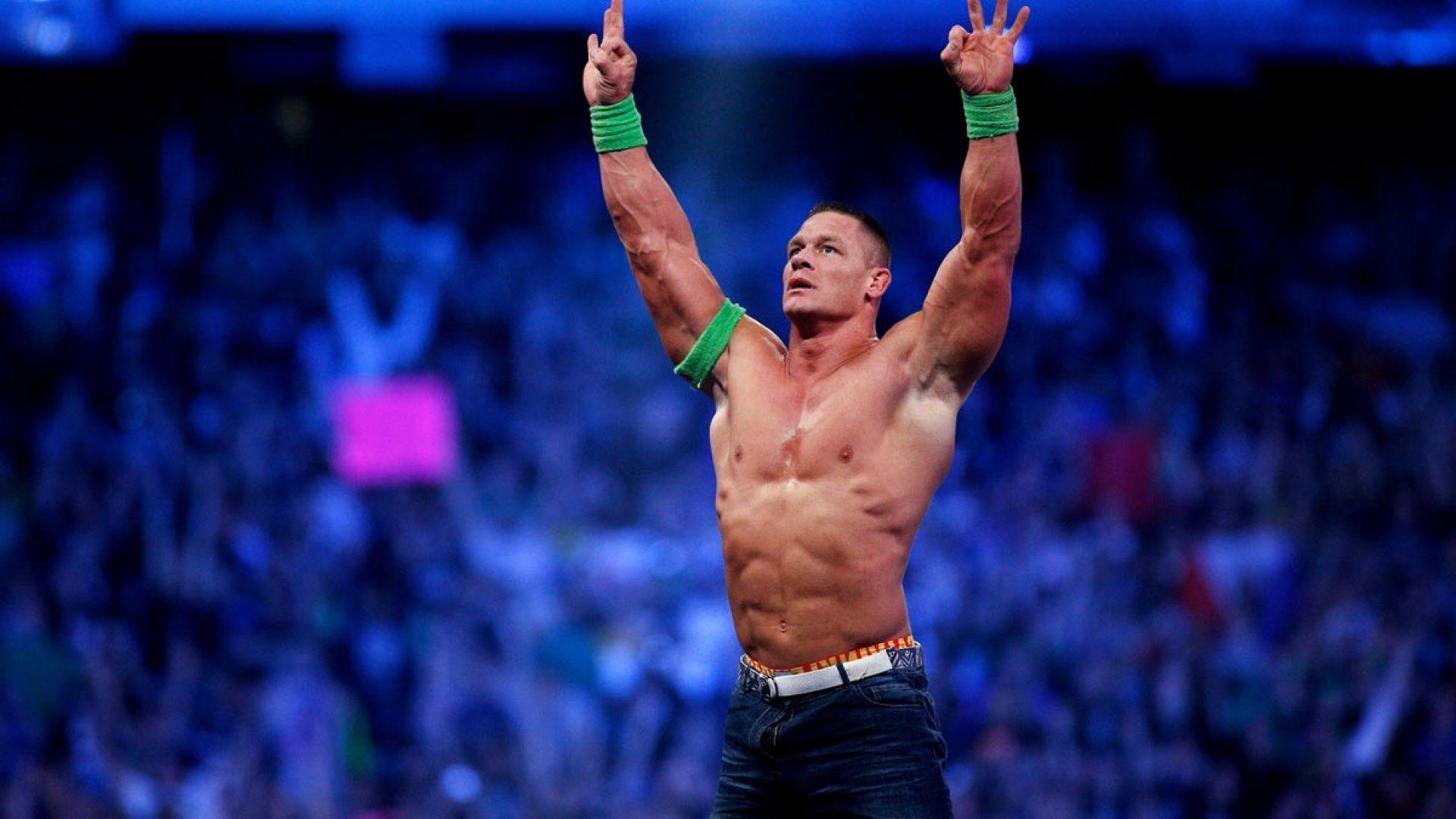 In the minds of WWE fans, John Cena has been a controversial figure to say the least for well over a decade. Part of the crowd always erupted into thunderous happy cheers when they saw him (mostly women and children), while the other half shouted "Cena sucks".
However, now that he has largely left the WWE to pursue a career in Hollywood, following the example of The Rock, many have turned on the nostalgia mode.
They have finally started to appreciate him because as the face of the company, he got on people's nerves less than the Roman Reigns shoved down WWE fans' throats from 2015-2018. The WWE stars positioned as the face of the company will never be universally liked – at least look at how Seth Rollins is currently losing popularity. So Cena did quite well in that role compared to his successors.
Although Cena has never had a particularly impressive moveset (just think of Five Moves of Doom), he was able to make audiences excited for many years, which is the most important thing.
We cannot deny him the fact that he is very charismatic and can handle the microphone much better than most other contemporary stars. The fact that privately he seems to be a great guy (he has more Make a Wish grants than anyone else) also doesn't help.
Many didn't like Cena for the fact that his character was primarily aimed at kids – the cartoonish outfits, the positive message, and of course being a perpetual babyface – John Cena has never gone through a heel turn and is unlikely to ever do so again.
Like him or not, there's no denying that John Cena was a central figure in WWE for a good dozen years, and in hindsight, that wasn't a bad thing at all. Who do you think is the next in the list of greatest WWE stars?
Mick Foley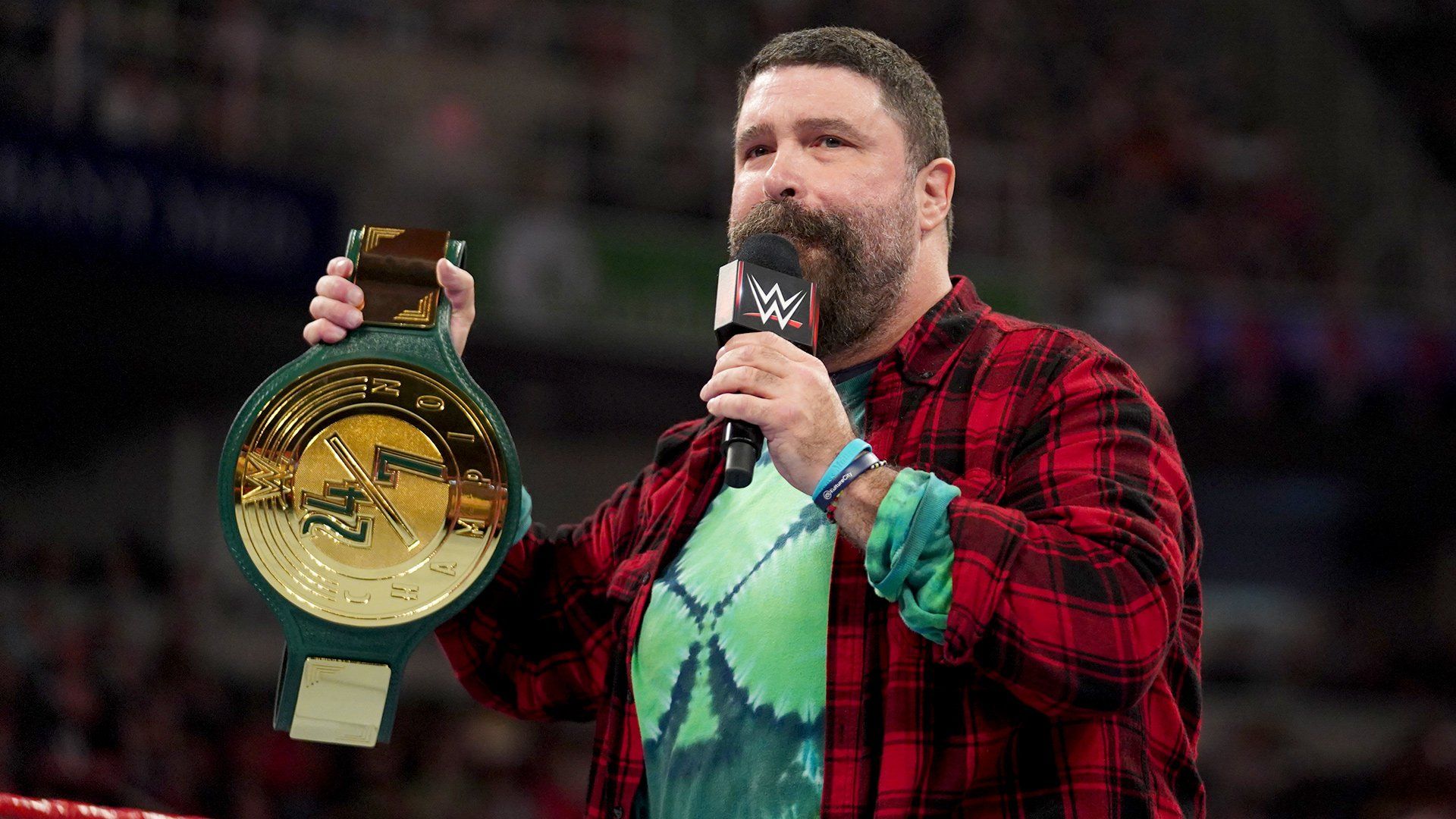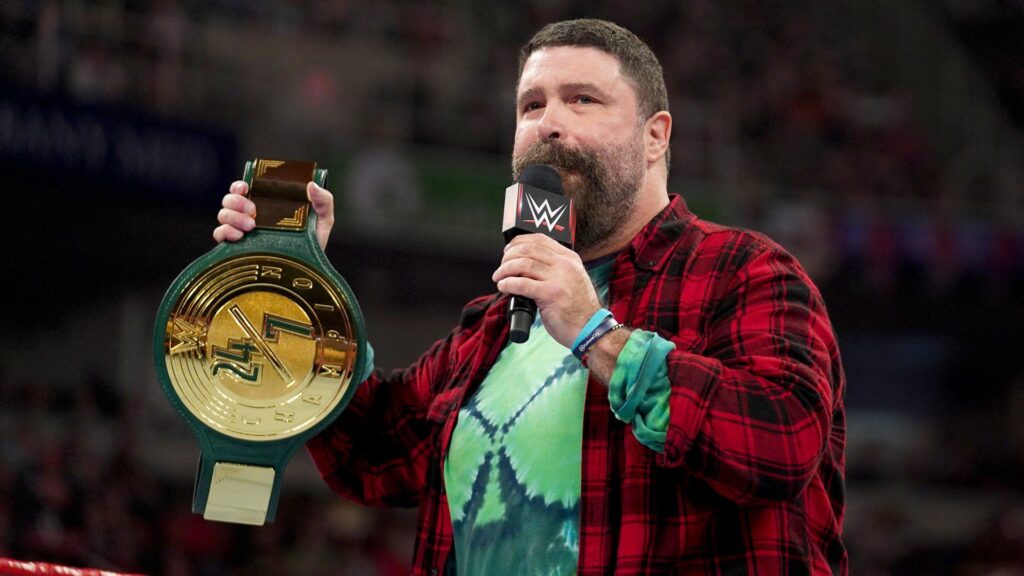 Mick Foley is widely known among WWE fans, even the newer ones, as he appears relatively often in the organization even to this day. Whether it be as General Manager or to warn of the dangers of Hell in a Cell fights.
Mick is often underrated, and it's important to note that at one time he was one of the more well-liked and popular wrestlers. Anything he touched, he turned it into gold – he was, after all, a man of many gimmicks.
Known as Cactus Jack, Mankind, Dude Love and finally just Mick Foley. He was the most "hardcore" wrestler in WWE history, and his fall to the ring from the top of Hell in a Cell made history. In terms of sheer entertainment value, Mick Foley simply had no equal.
Who do you think is the next athlete in the list of greatest WWE stars?
Bret "The Hitman" Hart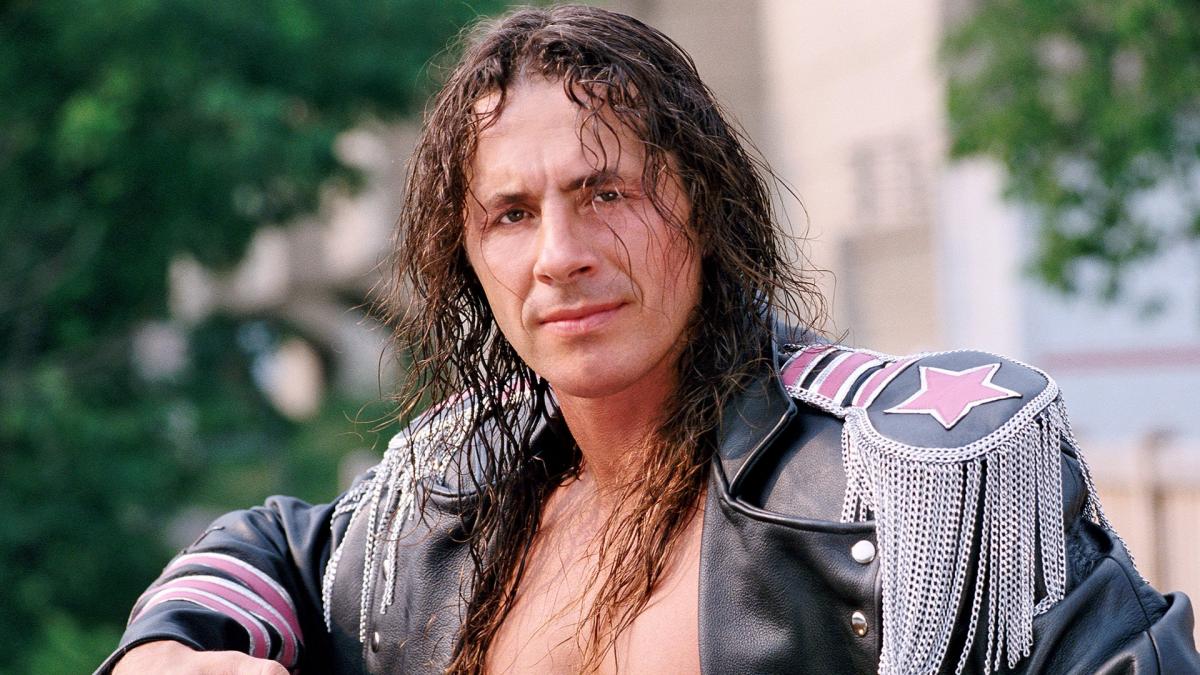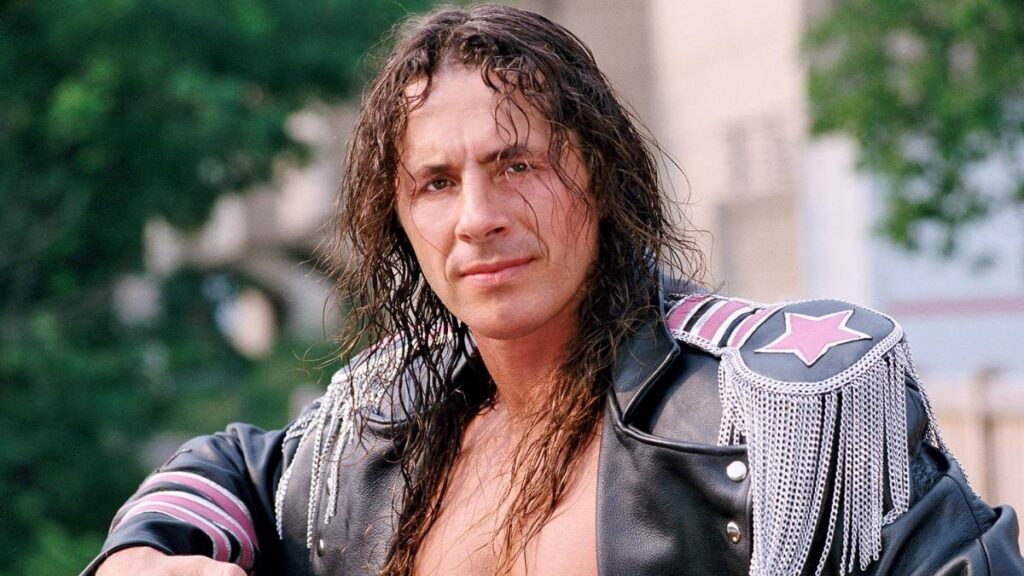 One of the best, if not the best technical wrestler in WWE history, was Bret Hart. Not surprising considering he comes from the legendary (in wrestling terms) Canadian Hart family. He was also quite good on the mic, not to mention original in terms of visuals.
However, the most important and memorable moment of his career is something completely unrelated to his skills.
It is of course about the famous "Montreal Screwjob". When Bret Hart informed the WWE that he was leaving for a competitor (WCW – World Championship Wrestling to be exact) and the fight against Shawn Michaels was to be one of his last in the organization.
This was complicated by the fact that "The Hitman" was currently the holder of the championship belt. Since he didn't want to lose it in his hometown, and on top of that against Michaels, he made an agreement with Vince McMahon that the fight would end in a disqualification. This would have allowed him to keep the title and lose it later under different circumstances.
That didn't happen though – secretly, referee Earl Hebner, McMahon and Michaels agreed that Shawn would set up Hitman with his own submission move (The Sharpshooter), with Hebner declaring the fight over and Michaels the winner, even though Hart didn't actually submit.
This is what happened, and because of this, "The Hitman" refused any contact with WWE for many years. Ultimately, however, he was able to come to terms with the organization and still appears in it from time to time.
He deserves a place on this list of the greatest WWE stars already because of his popularity, charisma and skill, but there's no denying that it was that legendary moment that wrote him into history for eternity. Can you guess the next wrestler in the list of greatest WWE stars?
"Macho Man" Randy Savage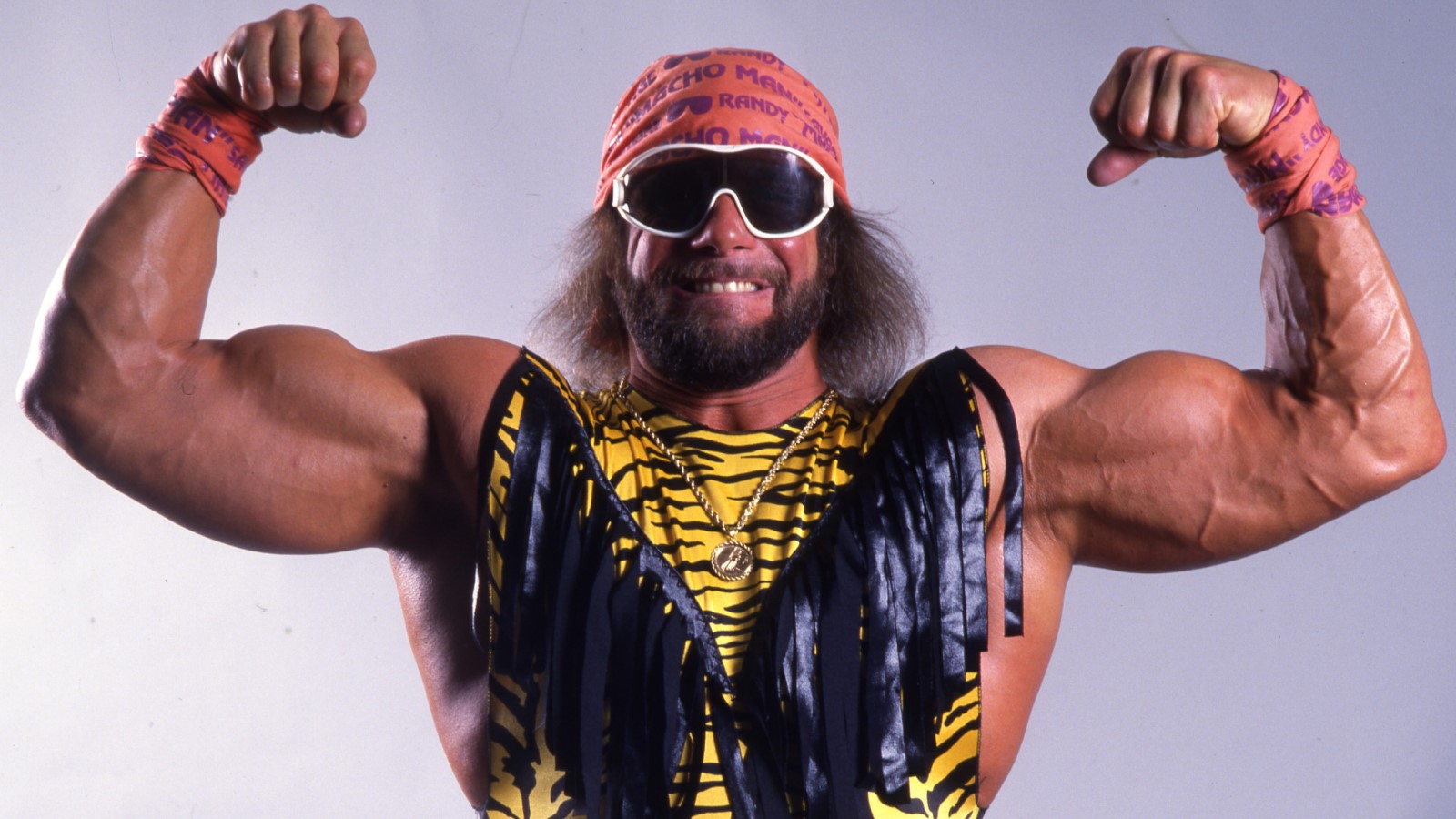 There is one problem with Randy Savage. He was objectively a hopeless human being. A racist, sexist and homophobe who bullied Miss Elizabeth, his partner both on and off screen.
Yet it is impossible to ignore the fact that at one time he was adored like few others. He took part in many memorable rivalries, and much was also given to him by the help and presence of just Miss Elizabeth.
Despite the fact that in the ring he usually did not charm, it did not matter so much at that time. He boasted a very popular and exciting finisher – his flying elbow is copied by many to this day.
He was impressive with his striking costumes, amazing promos and overall larger-than-life presence. He was popular especially among children, but not exclusively. Who do you think is the next in the list of greatest WWE stars?
Hulk Hogan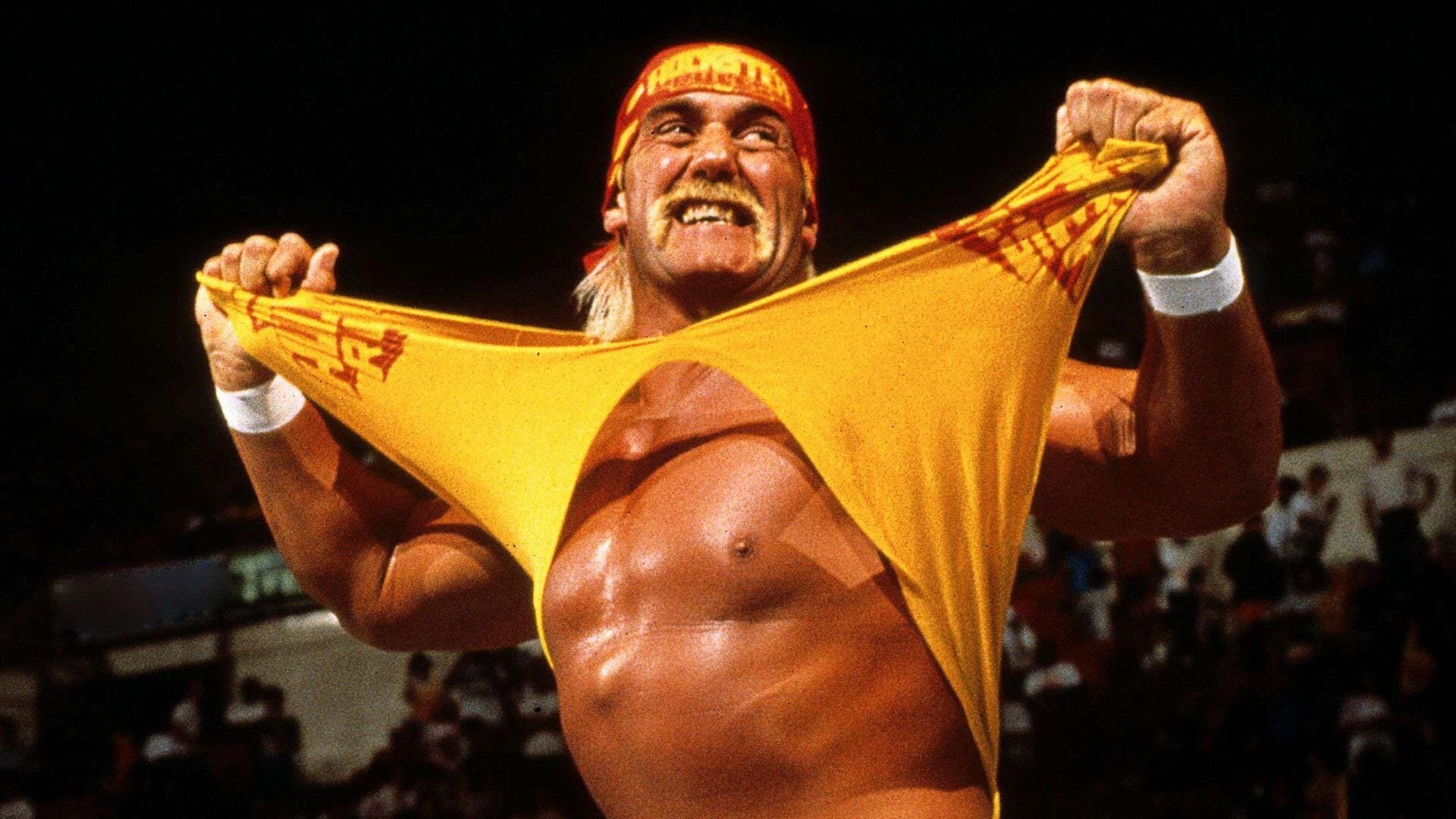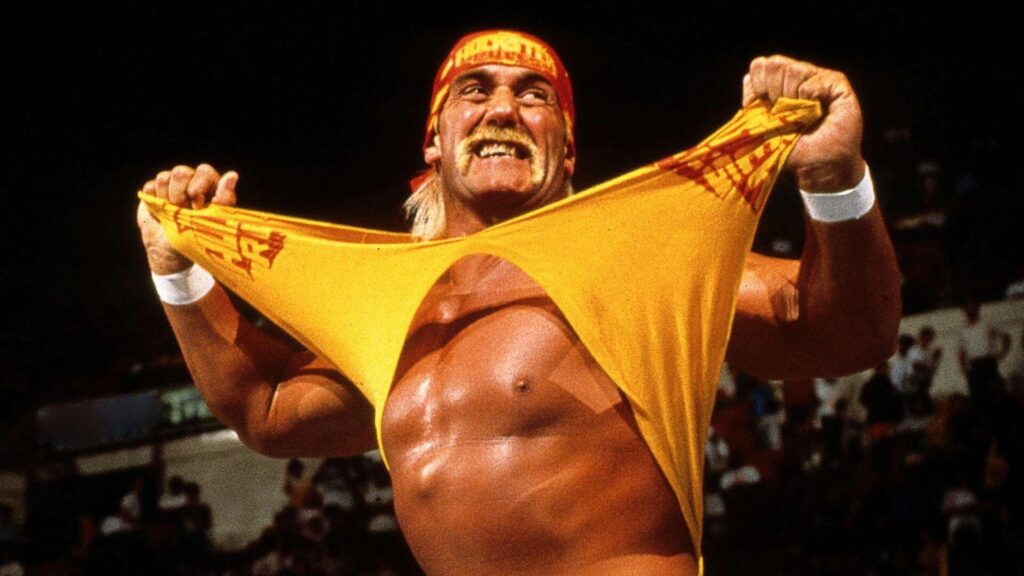 As painful as it is to put Hulk Hogan on this list in light of his behavior over the past several years, it unfortunately has to be done.
Hogan is one character that even complete laymen who know nothing about wrestling can associate with. With his mustache, distinctive attire and posing, he has become legendary. He was loved by children, but also by adults – all of them were "Hulkamaniacs".
He never was such a good technical wrestler, but in his time it was not the most important thing. The most important thing was charisma, and Hulk had a lot of it. Hulk was able to make the Atomic Leg Drop, perhaps the most boring and least effective finisher in history, popular (interestingly it is currently used by Nia Jax and in her case the move definitely doesn't thrill the audience).
As he walked to the ring to the accompaniment of "Eye of The Tiger" or "Real American" the crowd literally went wild. Hogan was a "true patriot," draped in the American flag, fighting evil invaders. Those kinds of gimmicks can work even in this day and age, let alone back then.
Although Hogan disappeared from WWE for a few years after his racism scandal, he has started to make a comeback in galas and other corners of WWE over the past few years. The fact that his presence at a weekly event in 2019 can skyrocket ratings only further illustrates how popular he was. When listing WWE's biggest stars, Hogan simply cannot be overlooked.
The next wrestler in the list of greatest WWE stars is one of those who will always be remembered for his great games.
Ric Flair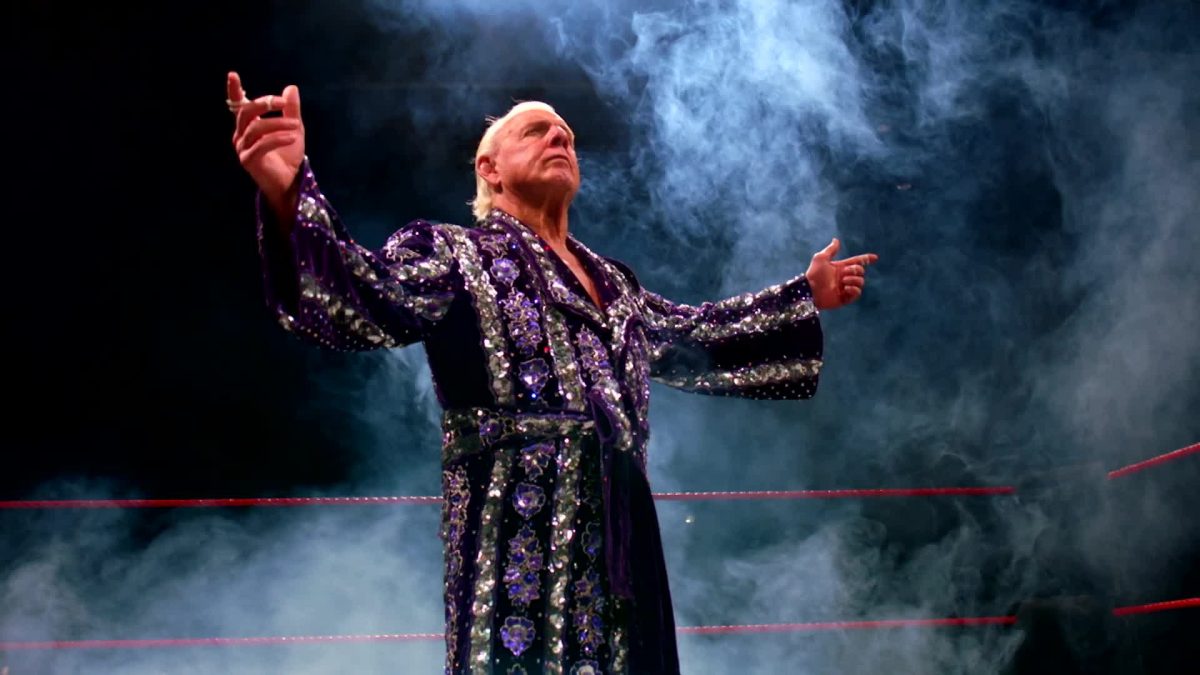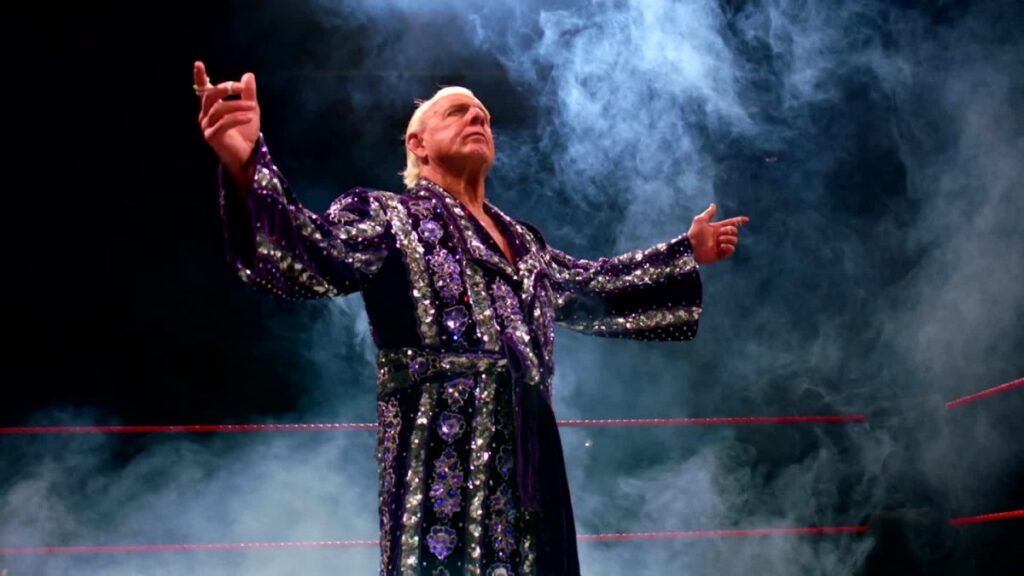 Ric Flair would be much higher on this list, but he spent too little time in WWE for that. Just enough to make it here at all, but there's no denying that it was in at least WCW where he had his best years.
"The Nature Boy" is the most successful wrestler in WWE with his 16 world titles. Or at least that was the case until 2017, when his record was equaled by John Cena. It is hard to imagine that future or current WWE stars other than just Cena will ever be able to break that record.
He may not seem that way today, when you can barely make out what he's talking about when he does a promo, but at one time he was one of the best on the mic competitors in the world. You also can't take away his great talent for wrestling itself.
He is still very popular with both himself and his daughter Charlotte, the most successful woman in WWE, who is on track to win as many world titles in her career as her father did.
Shawn Michaels
"The Hearbreak Kid" Shawn Michaels was not only popular as a singles wrestler, but also as a tag-team member: this, of course, refers to one of the most popular "stables" in history – D-Generation X.
A great technical wrestler, Michaels was also great on the mic and was able to find a connection with the fans. His "Sweet Chin Music" finisher is a simple superkick, yet no one seems to be able to perform it as well as he did.
While he was a babyface, he made it so that everyone could relate to him and empathize with his situation. Then again, when he was a heel, he could stir up resentment and hatred in the fans like few others could.
He may have been able to become even more successful had it not been for his problems with drugs, alcohol and his own ego. Fortunately, however, he has since managed to get off on the right foot. In 2010 he ended his career in a wonderful way, namely with a fight against Undertaker. But was it for sure?
Unfortunately not – he returned to the ring one last time for the tag-team bout D-Generation X (he and Triple H) versus Brothers of Destruction (The Undertaker and Kane) at Crown Jewel in Saudi Arabia in 2018.
The fight was a complete tragedy, as one would expect given the age of all the competitors. While some fans felt betrayed that Michaels didn't want to break his retirement for a fight with AJ Styles at Wrestlemania, he did it for such a poor fight nowhere else but in Saudi Arabia.
Dwayne "The Rock" Johnson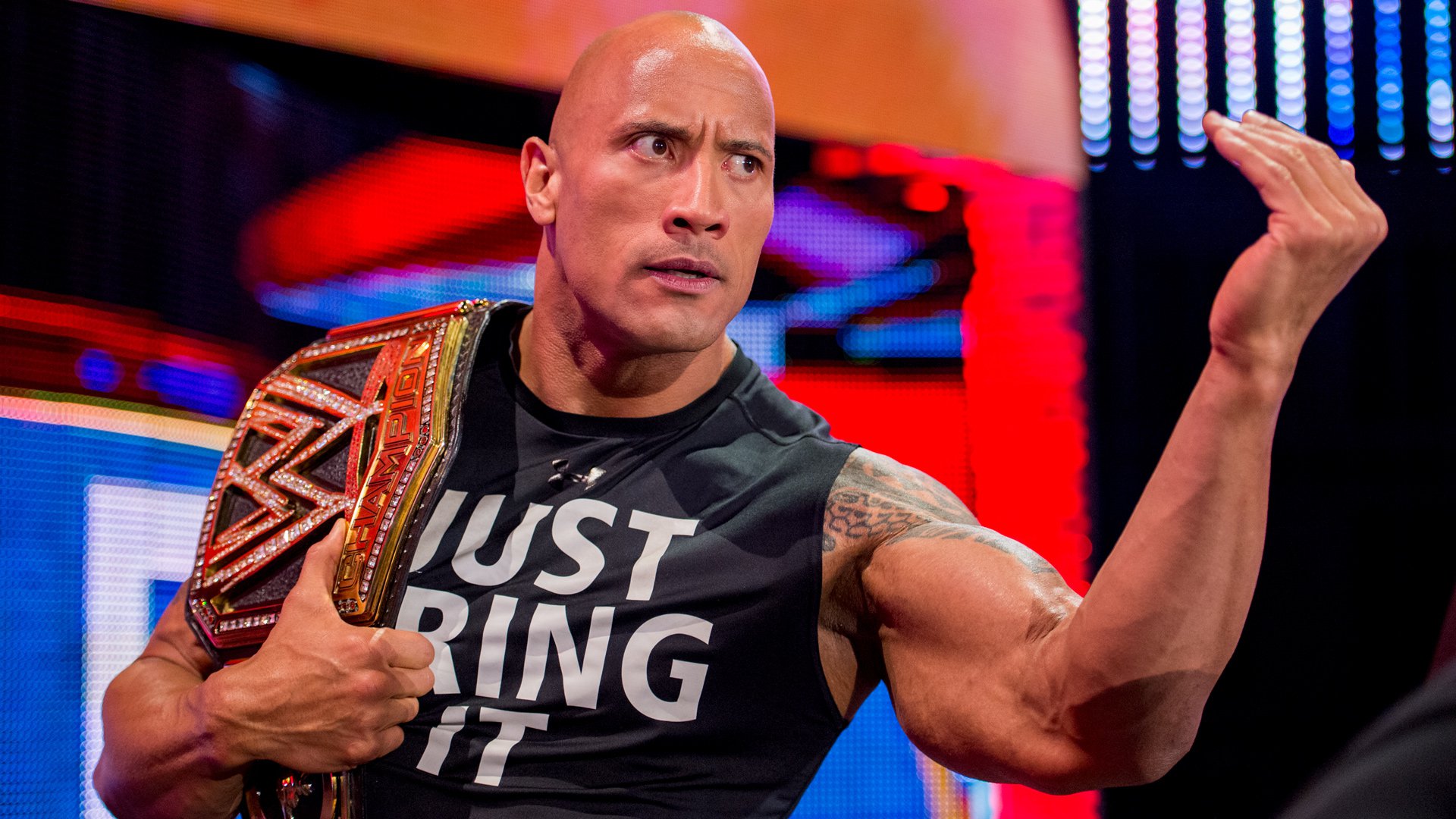 When it comes to entertainment, Dwayne "The Rock" Johnson is the highest paid man in Hollywood and one of the most recognizable entertainment figures in the world. Before that, however, "The Rock" was simply an ultra-popular wrestler.
In the early days, he was known as Rocky Maivia, a smiling babyface from one of wrestling's more famous families (both Rock's father and many of his relatives were or are wrestlers – his cousin Nia Jax, for example). Fans hated the gimmick and clearly showed it. What changed and made The Rock such a star? A well-executed heel turn, of course.
Not many people would dare argue that Dwayne Johnson did better on the mic than anyone else before or since. He just had charisma oozing out of him, but he only managed to reveal it when he became "the bad guy".
It was through this charisma that The Rock was able to make a simple elbow drop (known as The People's Elbow in his performance) one of the most popular moves in WWE and fans reacted to it by going absolutely crazy. Can you guess the next wrestler in the list of greatest WWE stars?
The Undertaker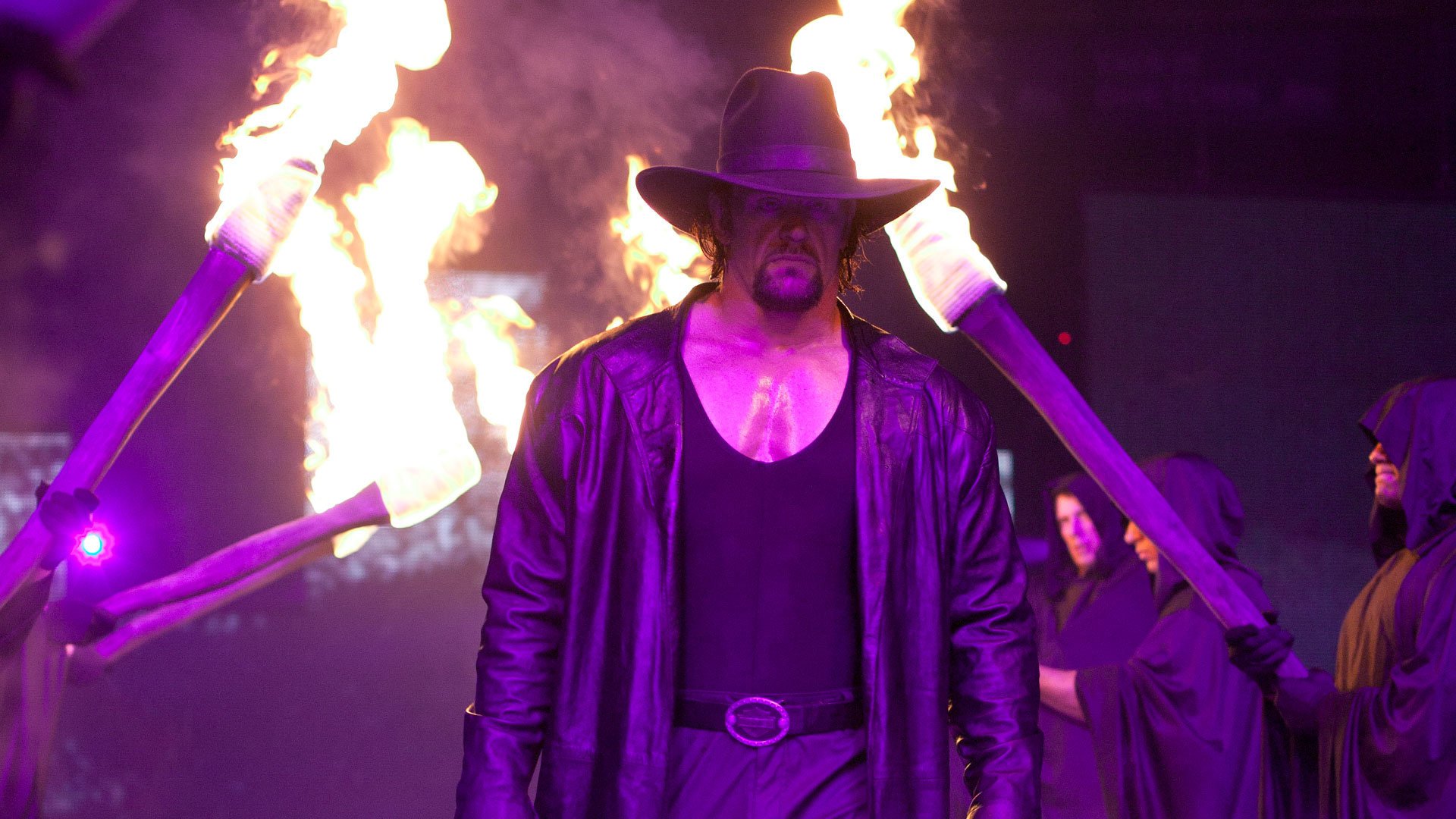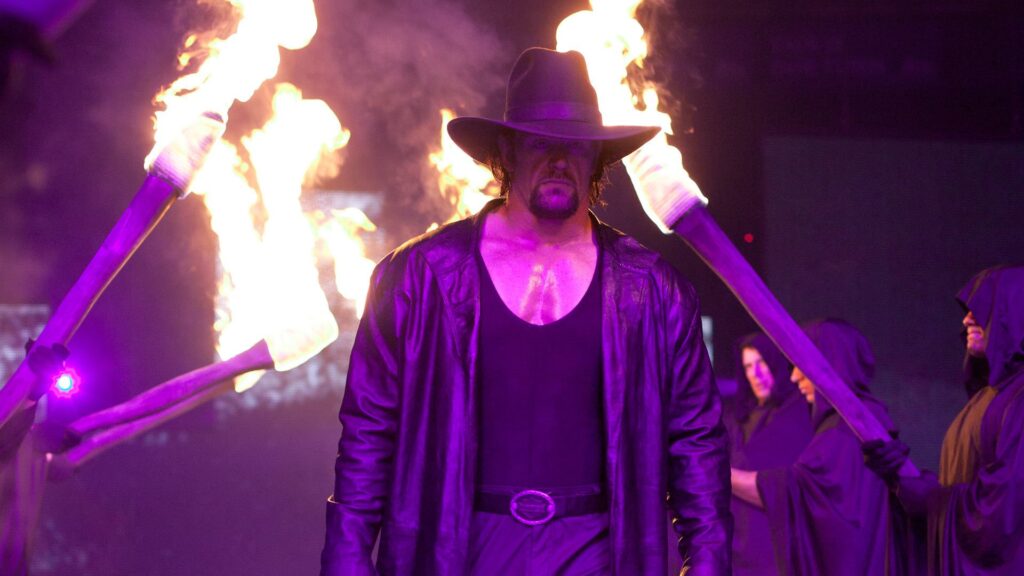 The career of The Undertaker should have died a natural death with Brock Lesnar breaking his undefeated streak at WrestleMania. However, that did not happen and it is the only major blemish on the career of "Dead Man".
Since that time, the man who should have been retired a long time ago has been urged by WWE to have more fights where he could barely move anymore and generally caused embarrassment rather than adoration.
Yet, if we ignore those last few years, The Undertaker's career has to be impressive. After all, who would have thought that someone whose gimmick is being a cross between a zombie and a funeral home worker could gain such popularity?
Well, this gimmick had a chance to be a complete failure, but WWE took it seriously, and with it its fans. Through the years, The Undertaker has had many moments, fights and rivalries that are still talked about today.
Having one of the best managers in WWE history, Paul Bearer, certainly helped him a lot. But Undertaker himself also had a lot to offer at one time – an interesting and impressive moveset, as well as a lot of charisma and a unique aura.
There is a reason that when WWE wants to boost ratings, they pull him onto Raw or SmackDown. This was the case not too long ago, when he appeared on SmackDown at Madison Square Garden. In comparison to Undertaker, today's WWE stars are nothing.
"Stone Cold" Steve Austin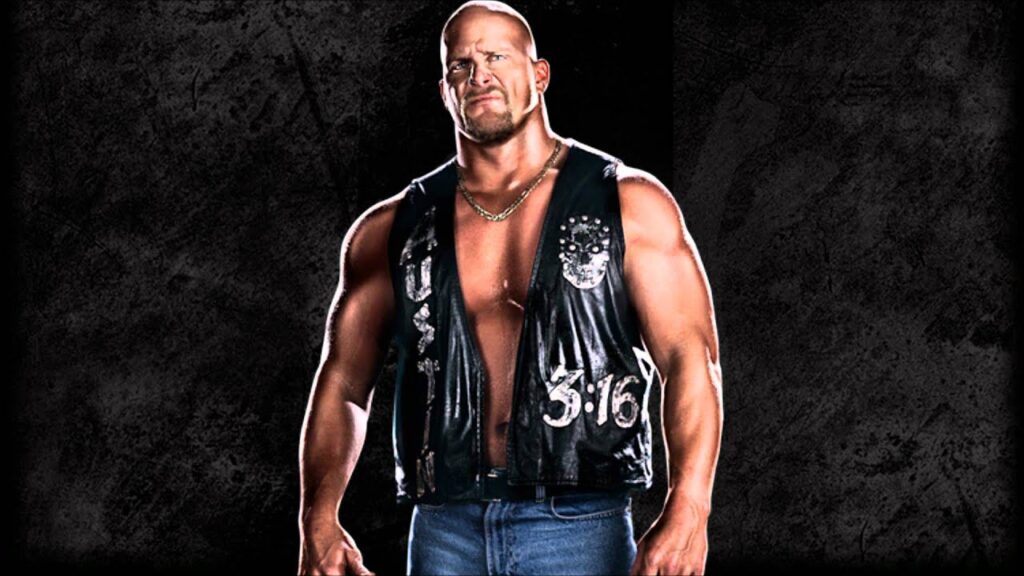 When thinking WWE stars, we usually think of Steve Austin first. It has to be that way, because he is almost a legendary figure at this point.
"The Texas Rattlesnake" participated in many memorable rivalries, and the most important is, of course, the one with the owner of the company, Vince McMahon. It catapulted not only "Stone Cold" himself to the heights of fame, but also the entire organization.
Austin was a real anti-hero. He cursed, sometimes cheated, humiliated his opponents, and ignored all rules and authorities. The audience just loved it.
"Stone Cold" was not a technical wrestler, which does not mean that his moveset was boring and his fights were so-so. Quite the contrary. It is enough to mention his finisher – "Stone Cold Stunner", which is performed today by Kevin Owens and is often mentioned as the best finisher in history.
Steve Austin was simply cool – you couldn't dislike him. He performed such miracles on the microphone that practically all the contemporary wrestlers don't measure up to his ankles. As an example we can use the well-known promo "Austin 3:16 says I just whooped your ass".
Greatest WWE Stars – Honorable Mentions
There are many great wrestlers who didn't make the top ten list because there's just too much competition. However, that doesn't mean they aren't worth mentioning. So which of greatest WWE stars deserved a mention?
Eddie Guerrero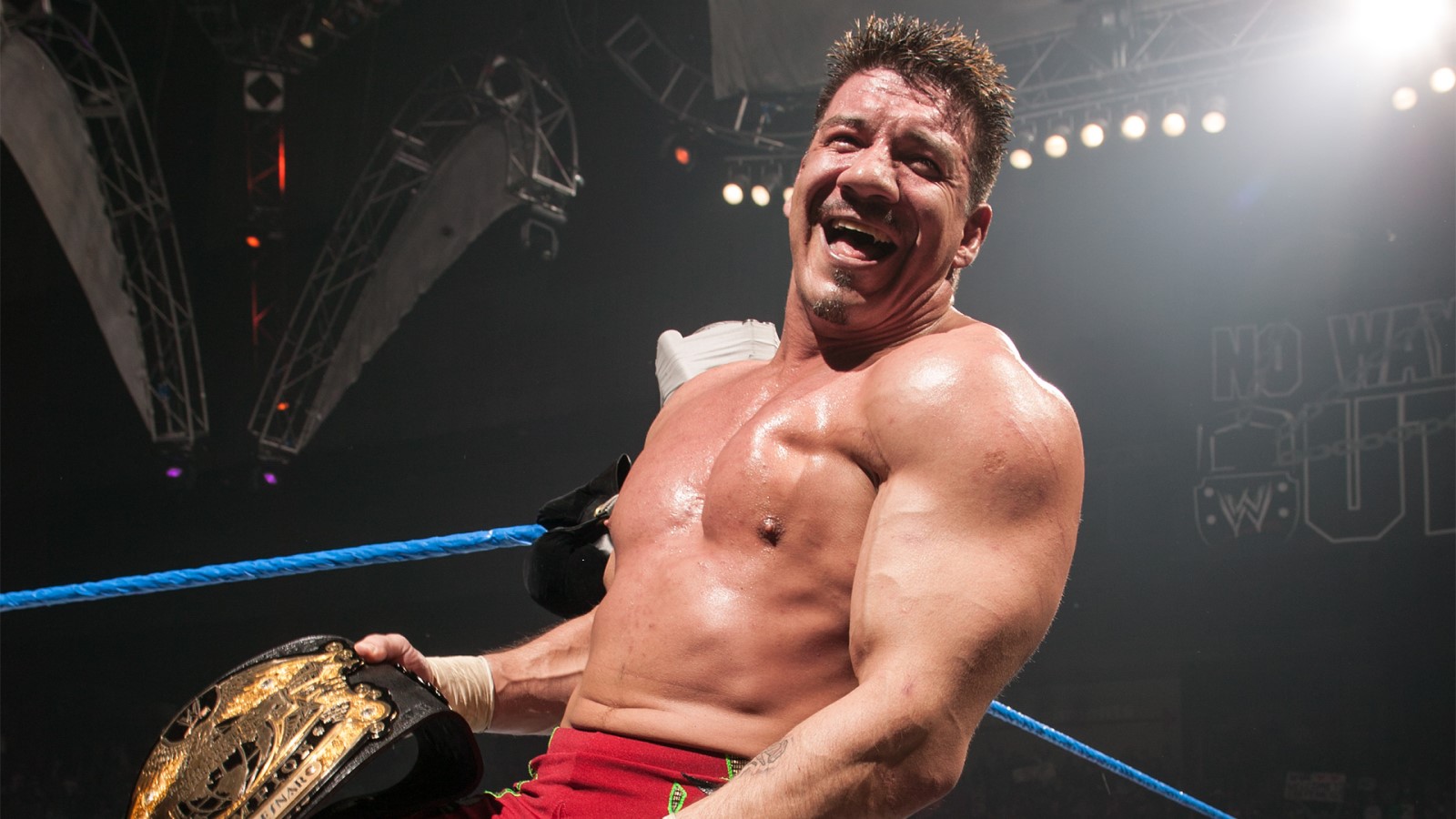 A charismatic wrestler, Eddie Guerrero was good in the ring and very popular with the fans. Nevertheless, he never managed to permanently enter the all-star canon. It is highly likely that he would have been there had his life not ended tragically so early on.
He was easy to like, even when he cheated. Even though he acted like a heel at times, he was never treated that way. His character, as well as his very dynamic moveset, inspired many future wrestlers. For example, Sasha Banks, who still occasionally performs the Frog Splash in his memory.
It is also worth mentioning that the WWE's current no-drug and no-steroid policy came into effect as a reaction to Eddie's overdose.
Chyna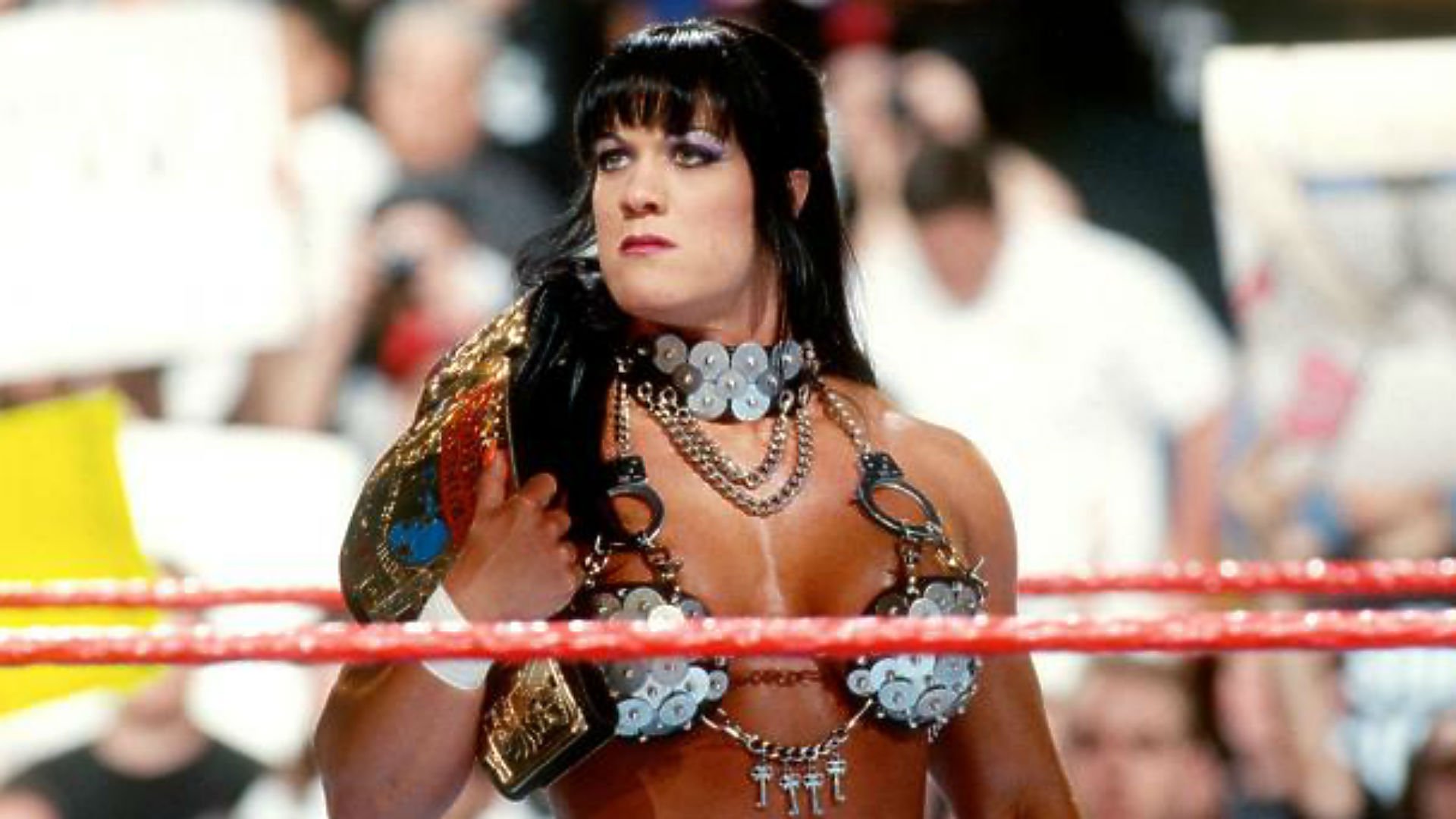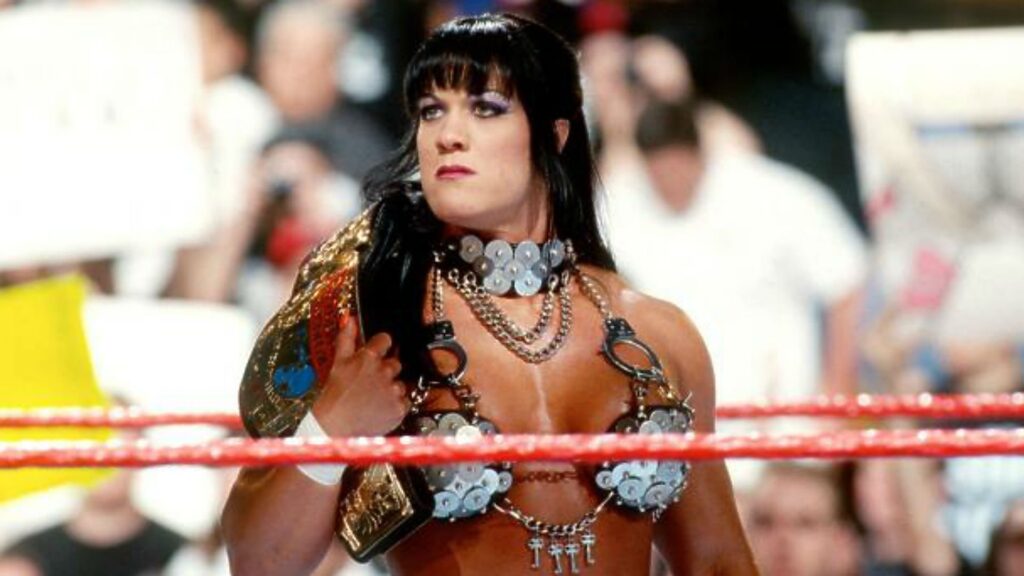 Until very recently, Chyna was persona-non-grata in the WWE. This was officially because her tumultuous past (Chyna abused drugs and alcohol and made an adult film) didn't fit the modern image of WWE as family entertainment.
There was still animosity in practice between Chyna and Triple H and Stephanie McMahon, until her tragic death a few years ago. Either way, Chyna was recently inducted into the WWE Hall of Fame, although not on her own, but as part of D-Generation X. She has also appeared in the the WWE 2K series, WWE 2K20.
What did Chyna do to benefit wrestling so much that she almost made the list below? Chyna broke gender barriers at a time when WWE's female stars (or divas, as they were called) were not wrestlers, but models who represented nothing and existed only as food for the eyes of the male audience. She was WWE Intercontinental Champion and participated in the Royal Rumble.
Chyna might not have had a very sophisticated moveset, but her power could impress and cover up her shortcomings. In fact, she was one of the better parts of D-Generation X and was really loved by the fans at one point. It's sad that her story also ended so unhappily – with a drug overdose.
Edge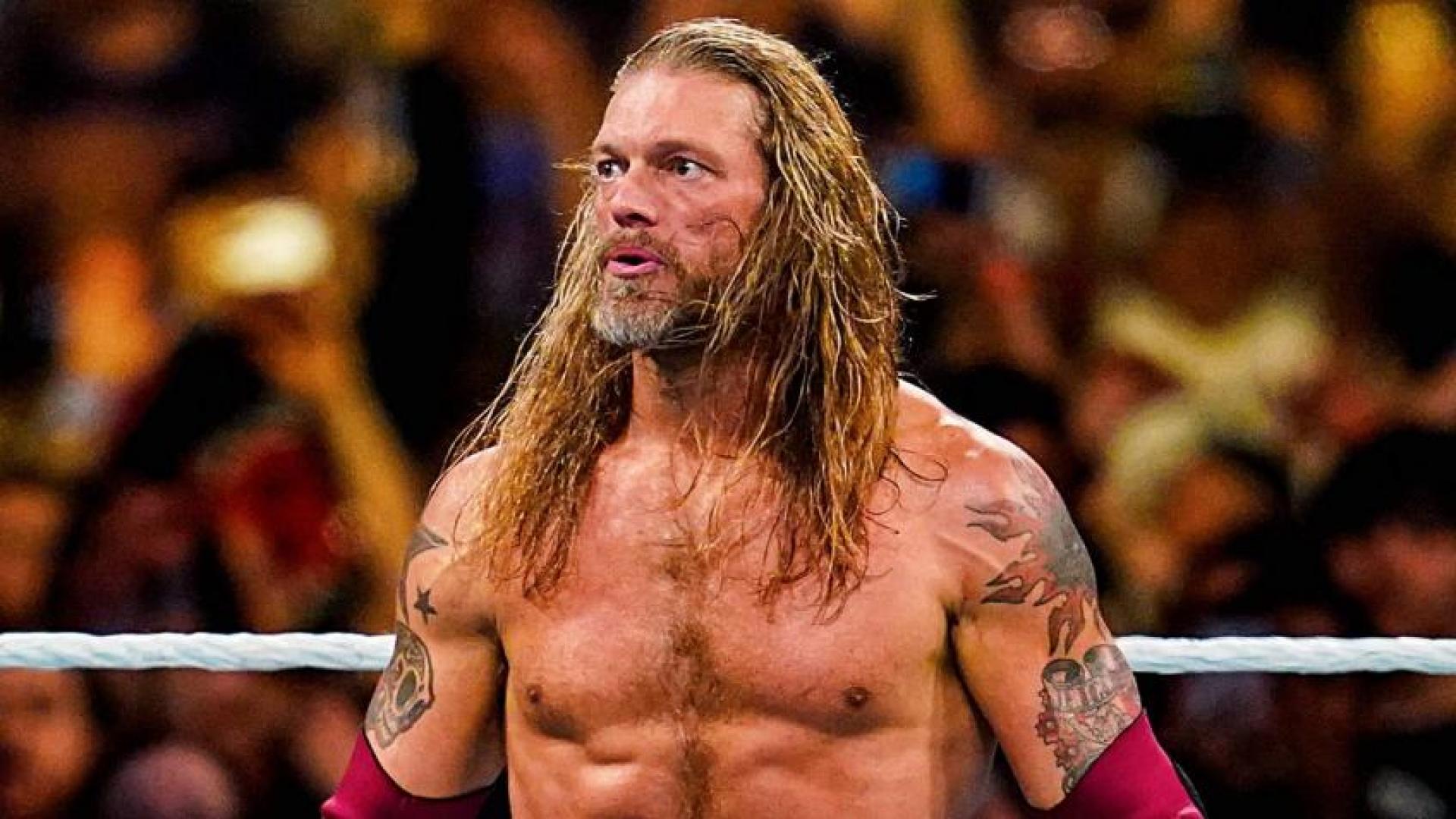 Edge is one of the biggest stars of the previous generation of WWE competitors. If anything, he was the complete package – he knew how to win over an audience, he was great between the ropes, and he had a talking head.
This is why WWE sometimes pulls him back to excite the audience – it speaks well of him, as they usually use older stars for this purpose. However, even when Edge can no longer step into the ring, he can still be very useful – just think of his great promo with Becky Lynch.
This makes it all the more unfortunate that he had to end his career so soon due to injury. Who knows what would have happened if he could have continued it? Curiously, there are now rumors that perhaps Edge will return and fight at least one more match.
The greatest WWE stars – Conclusion
The greatest WWE stars are a mixture of both great technical wrestlers and mic magicians. Both simple and more childish gimmicks, as well as serious ones. All of the people on this list, however, have one thing in common – talent. So what's your opinion – who didn't make the list, but in your opinion should have?
Will contemporary WWE stars ever gain such popularity and be remembered as well as those mentioned above? Let us know in the comments section below.