Everything remains the same in Formula 1: World champion Max Verstappen extended the winning streak of his Red Bull racing team to six with his success at the Canadian Grand Prix and is leading the drivers' world championship more and more clearly – as his teammate Sergio Perez withdrew and Ferrari star Charles Leclerc could only improve to fifth from 19th on the grid.
"Ferrari was fast, it was really exciting at the end, it was really fun," Verstappen said. Leclerc's teammate Carlos Sainz finished second, with less than a second separating him from the world champion at the end. "I tried everything," said the Spaniard, "I also got close, but it would have taken a bit more to overtake."
Second podium for Hamilton
The 24-year-old Verstappen beat Sainz and Lewis Hamilton (England/Mercedes) into second and third place in what was already his 150th Formula 1 race. The performance of Hamilton was especially remarkable: A week ago, the record world champion was still cringing from back pain; in Friday practice in Montreal, he berated his slow car; on Sunday, he clinched his second podium after the season opener in Bahrain.
Now Verstappen already has 175 points on his account. Meanwhile, Perez, who was forced to withdraw early with a drive failure, still has 129 points, with Leclerc on 126 points after nine races. After two engine failures in the last three races, the Monegasque was again not kissed by luck: Due to engine penalties, he was forced to drive behind the field.
Verstappen, the pole-setter, pulled away easily at the start. Veteran Fernando Alonso next to him, who had made it back to the front row for the first time in almost ten years, was unable to even start to follow through on his threat to attack the Dutchman in turn one.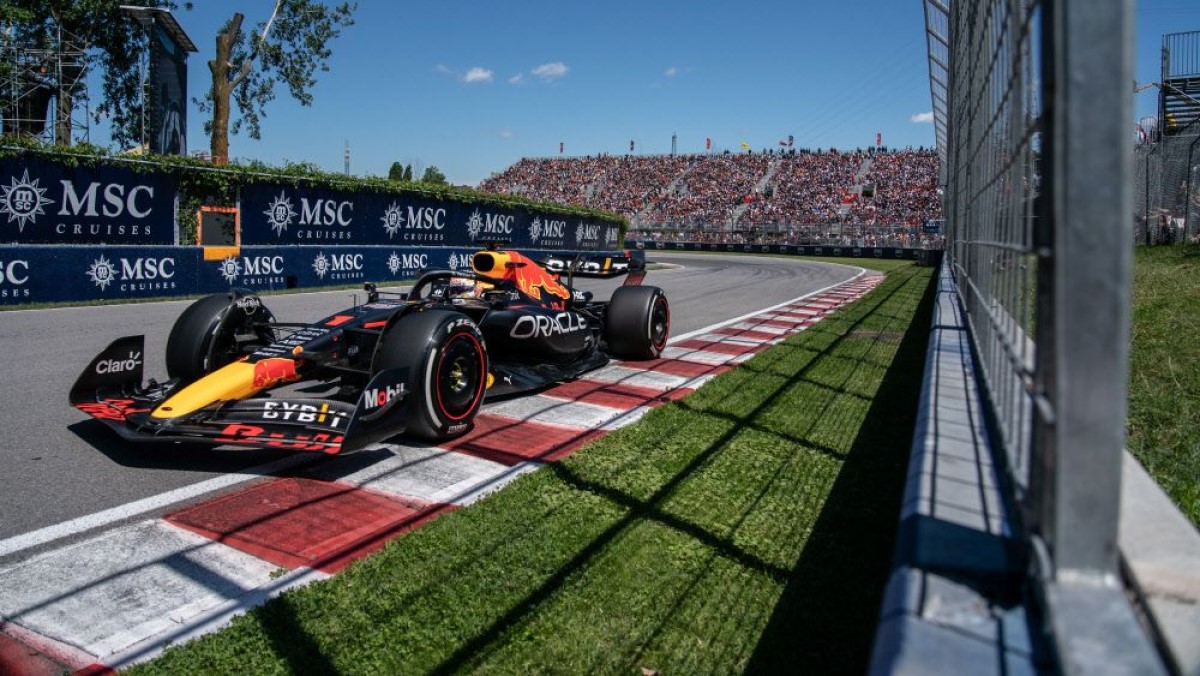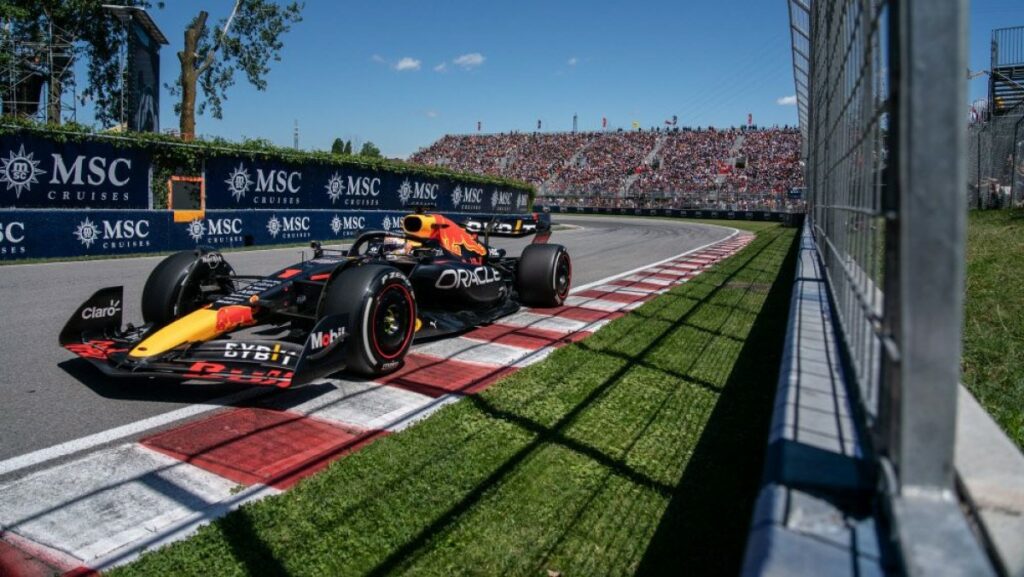 Leclerc's struggles
Staying on his first set of tires for a long time, Leclerc gradually worked his way forward from 19th on the grid. However, in the battle for fifth place against Alonso's Alpine teammate Esteban Ocon, there was no way he could get past. Leclerc finally changed his tires after 42 of 70 laps, but found himself outside the points. His troubles began all over again.
Meanwhile, the race rippled along until Yuki Tsunoda (Japan/AlphaTauri) drove into the barrier after 49 laps and caused a safety car period. Now Verstappen had Sainz right back on his heels and had to defend himself until the checkered flag.
This weekend, the headlines off the track all belonged to the vexed subject of porpoising: With many drivers recently complaining of severe pain in the cockpit, the FIA, the world governing body for motor racing, wanted to counteract the wild bouncing of the new generation of race cars as early as Canada.
Technical discussion
Many teams, however, were against the technical directive. Two camps formed, with spokesmen Toto Wolff (Mercedes) urging rapid changes, and Christian Horner (Red Bull) and Mattia Binotto (Ferrari). Whether and how Formula One deals with the issue at the next race in Silverstone, Great Britain (July 3), remains to be seen.
Canadian Grand Prix, 70 laps = 305.270 km
1st Max Verstappen (NED) Red Bull 1:36:21.757 hours
2nd Carlos Sainz Jr. (ESP) Ferrari 0.993
3rd Lewis Hamilton (GBR) Mercedes 7.006
4th George Russell (GBR) Mercedes 12.313
5th Charles Leclerc (MON) Ferrari 15.168
6th Esteban Ocon (FRA) Alpine-Renault 23.890
7th Fernando Alonso (ESP) Alpine-Renault 24.945
8th Valtteri Bottas (FIN Alfa Romeo 25.247
9th Zhou Guanyu (CHN) Alfa Romeo 26.952
10th Lance Stroll (CAN) Aston Martin-Mercedes 38.222
11th Daniel Ricciardo (AUS) McLaren-Mercedes 43.047,
12th Sebastian Vettel (GER) Aston Martin-Mercedes 44.245
13th Alexander Albon (THA) Williams-Mercedes 44.893
14th Pierre Gasly (FRA) AlphaTauri-Red Bull 45.183
15th Lando Norris (GBR) McLaren-Mercedes 52.145
16th Nicholas Latifi (CAN) Williams-Mercedes 59.978,
17th Kevin Magnussen (DEN) Haas-Ferrari 1:08.180 minutes back.
Withdrawn
Sergio Perez (MEX) Red Bull (7th lap/drive).
Mick Schumacher (SUI) Haas-Ferrari (19th/power)
Yuki Tsunoda (JPN) AlphaTauri-Red Bull (48th/accident).
Fastest lap:
Sainz 1:15.749 (63rd lap)
World Championship standings (after 9 of 22 races):
1st Max Verstappen (NED) Red Bull 175
2nd Sergio Perez (MEX) Red Bull 129
3rd Charles Leclerc (MON) Ferrari 126
4th George Russell (GBR) Mercedes 111
5th Carlos Sainz (ESP) Ferrari 102
6th Lewis Hamilton (GBR) Mercedes 77
7th Lando Norris (GBR) McLaren 50
8th Valtteri Bottas (FIN) Alfa Romeo 44
9th Esteban Ocon (FRA) Alpine 39
10th Fernando Alonso (ESP) Alpine 22
11th Pierre Gasly (FRA) AlphaTauri 16
12th Kevin Magnussen (DEN) Haas 15
13th Daniel Ricciardo (AUS) McLaren 15
14th Sebastian Vettel (GER) Aston Martin 13
15th Yuki Tsunoda (JPN) AlphaTauri 11
16th Guanyu Zhou (CHN) Alfa Romeo 3
17th Alexander Albon (THA) Williams 3
18th Lance Stroll (CAN) Aston Martin 3
Constructors' Championship standings (after 9 of 22 races):
1st Red Bull 304
2nd Ferrari 228
3rd Mercedes 188
4th McLaren 65
5th Alpine 61
6th Alfa Romeo 47
7th AlphaTauri 27
8th Aston martin 16
9th Haas 15
10th Williams 3
Next race:
British Grand Prix at Silverstone on July 3
Also Read: