Rather than Vikings Season 7, we are going to get the spinoff Vikings: Valhalla. Netflix now impressed us with the first video of the sequel, which we'll take a closer look in this article.
So far, we couldn't imagine too much about the Vikings sequel from Netflix. Although we knew the cast and main characters of Vikings Valhalla, we had to wait a long time for the first images.
However, it was worth it: Netflix impressed us in the first set video, which might as well be the 7th season Vikings.
From June 7 to 11, Netflix will be releasing all the news about current series and movies that fans could possibly want during the so-called Geeked Week. They have also saved the first Vikings: Valhalla video for this. You can watch it here:
Set sail behind the scenes of Vikings: Valhalla #GeekedWeek pic.twitter.com/gr3RCCsbjJ

— Netflix Geeked (@NetflixGeeked) June 7, 2021
The fans are rejoicing under the tweet and can barely wait for Vikings Valhalla to start. Many people are asking if Vikings: Valhalla is a spinoff and that question can be answered with a definite yes. Although the series is set well over 100 years later, some similarities with the original Vikings series will be present.
We have taken a closer look at the quick-cut making-of video and will tell you what it reveals.
6 Insights About Vikings: Valhalla From Netflix's First Video
Judging by the first video, Vikings: Valhalla looks like it could also be a direct sequel to the original series. Everything from the sets, hairstyles, costumes, and boats send us right back to Ragnar and Lagertha. Netflix has put in the work.
1- Vikings Valhalla Switches Between Built Sets and Original Locations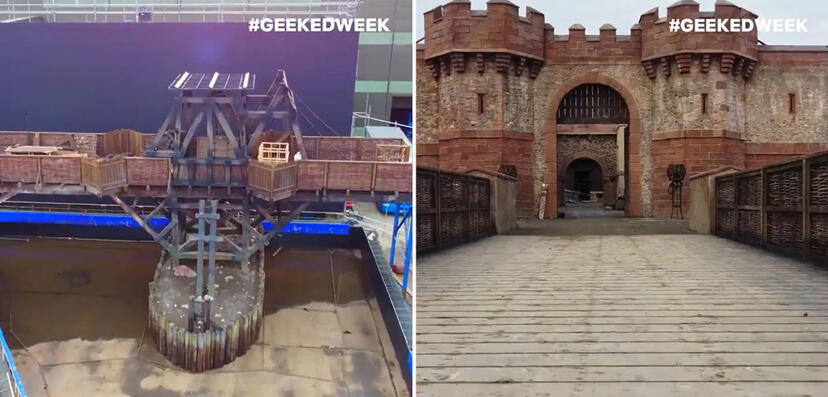 Not surprisingly, Vikings: Valhalla is taking so long to produce. In addition to building and filming truly impressive new set pieces, authentic original locations such as the castle in the set video are also being incorporated into the series.
2- Heads Impaled Everywhere: Vikings: Valhalla Gets Brutal and Bloody
When it comes to brutality and the degree of violence, Vikings Valhalla will by all appearances follow in the tradition of Vikings. A lot of blood and severed body parts were not uncommon in the Vikings circles.
3- Costumes and Ships: Vikings: Valhalla Relies on High-Quality Detail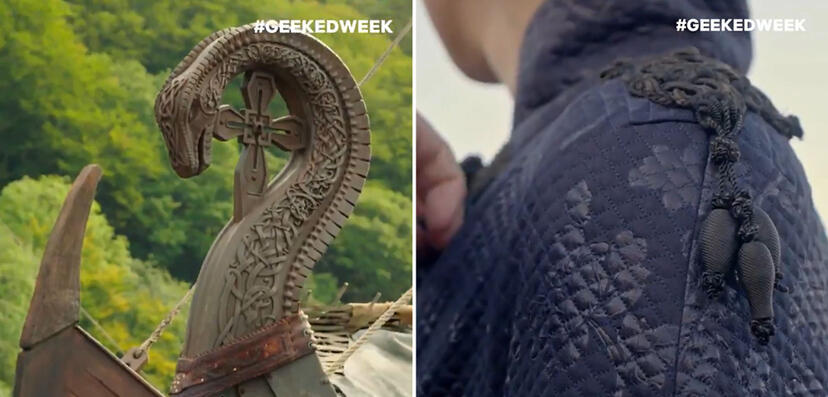 While the set video only provides brief impressions, the wealth of detail is positively striking. Whether it's the equipment or the carved ship ornaments, Vikings: Valhalla is full of attention to detail. The only shortcoming so far is that the hairstyles still look pretty basic for Vikings: Valhalla.
4- Action, Action, Action: There's a Lot of Action in Vikings: Valhalla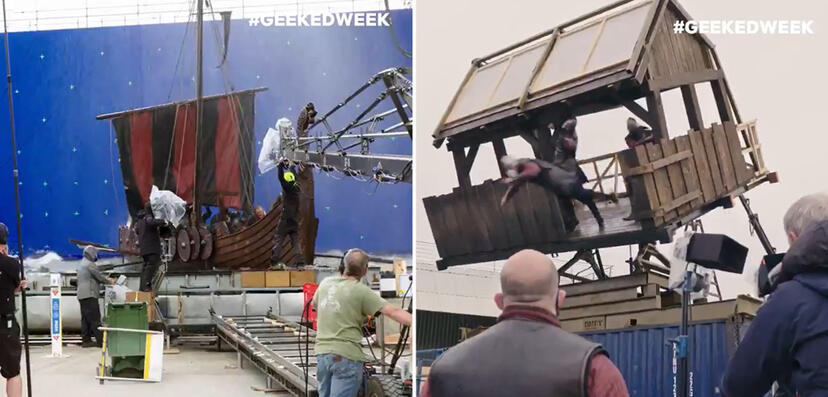 If this hasn't convinced you yet, you might be looking for some really great action. Apparently, Vikings: Valhalla will not only feature battles, but also lavishly shot action scenes.
5- The Lavish Battle Staging of Vikings Continues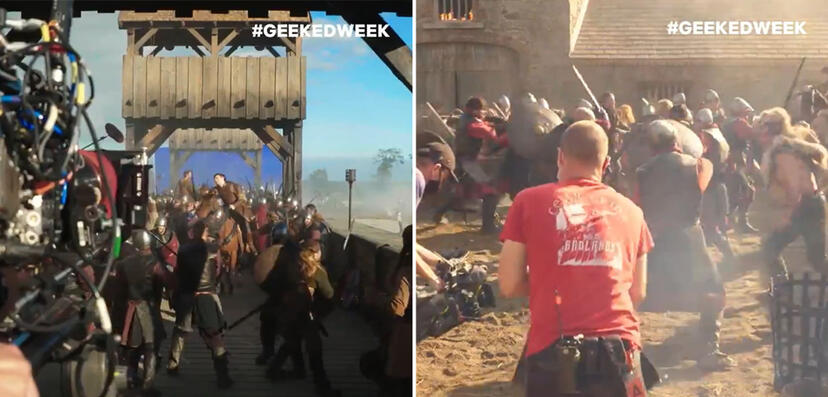 Everywhere we look in the video, the actors are fighting. This video gives a good preview of the fact that the sequel will also put a lot of emphasis on elaborate battles. However, it is unlikely that it will be able to top Ragnar's legendary attack on Paris in Vikings season 3.
6- Vikings: Valhalla Features Scenic, Beautiful Shots
where can I book a ticket to visit these locations #GeekedWeek #VIKINGSVALHALLA pic.twitter.com/8UkOHcFvbf

— Netflix Geeked (@NetflixGeeked) June 7, 2021
And for fans of the elegant camerawork, Netflix followed up the making-of video with four images that can only be described as showing off.
When Will Vikings: Valhalla Be Released on Netflix?
Up to now, there has always been talk of the end of 2021, although there is no official statement from Netflix. In order to ensure high production quality, we may have to wait a little longer before Netflix allows us to take part in the adventures of siblings Leif Eriksson (Sam Corlett) and Freydis Eriksdottir (Frida Gustavsson).
Did Vikings finished satisfactorily in the finale? What happens to Ragnar's sons and how much do we already know about the sequel? Share your opinions in the comments section below.