The world of football was shocked when German former footballer Michael Ballack tragically lost his son, 18-year-old Emilio, in a car accident last summer.
Almost a year after the accident, the 45-year-old legend is reportedly dating one of his son's girlfriends. German media Bild reports.
Michael Ballack was seen at an art fair in Basel, Switzerland, with 21-year-old model Sophia Schneiderhan at his side, according to the publication.
The other day, the couple were seen kissing in public on the streets of Berlin. Their relationship started to develop in the months after their son's death, the newspaper writes.
Eighteen-year-old Emilio was Michael Ballack's middle son. He and his ex-wife, Simone Lambe, also have sons Jordi Ballack, 17, and Louis Ballack, 20.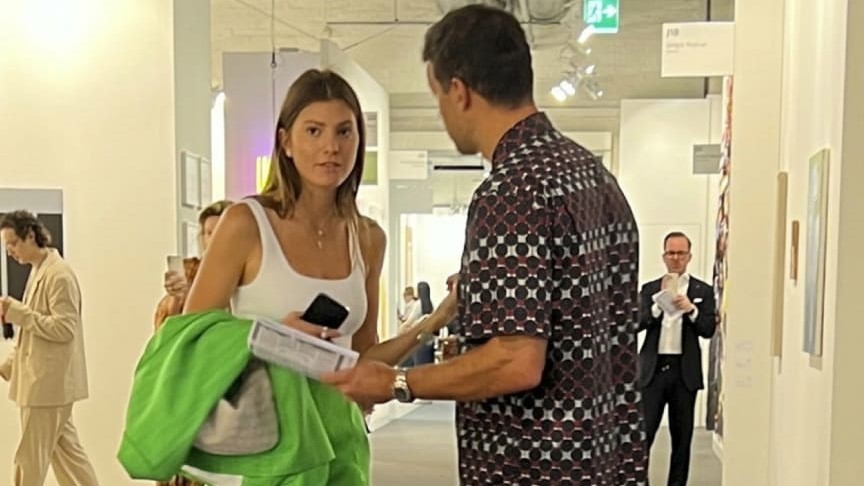 On 5 August, Emilio lost his life in a terrible solo accident on a quad-bike (four-wheeled motocross) in Troja, south of Lisbon in Portugal, where he was on holiday.
Michael Ballack had a very successful football career, playing for Chelsea, Bayern Munich, Bayer Leverkusen and, obviously, the German national team.
With Die Mannschaft he made it to the 2002 World Cup final and the 2008 European Championship final, losing both.
He has won the German Player of the Year award on three occasions and has won several titles in both England and Germany.
To date, Michael Ballack has not publicly spoken about his son's dozing accident or his relationship with Sophia Schneiderhan.
Also Read: