The original name of Gotham City has been unveiled by Batman and it has been quite a surprise. It seems that the dark gothic city of the Batman was previously known as Gathome Settlement. This was revealed in the first issue of Detective Comics Annual 2022.
Titled "Motif," the story is written by Ram V and introduces Gotham City in the year 1776. That is why we find out that it is called Gathome Settlement.
Nevertheless, it is not the exact same megalopolis we know from the Batman comics. The city is significantly smaller and is overrun with different clans who want to control the local power.
Besides the revolutionary Batman presented in the story (which is set during the Revolutionary War), there are also some fun similarities, such as a Poison Ivy, a Harvey Dent (Two-Face) and even a Scarecrow himself. However, the big central villain is not just one, but a rather mysterious family known as the Orghams.
The Orghams are a family dynasty linked to supernatural demons. Essentially, just as the Gathome Settlement was renamed Gotham City, the Orghams would eventually become the Arkham family, which is one of the most historically relevant and important clans in the history of Detective Comics.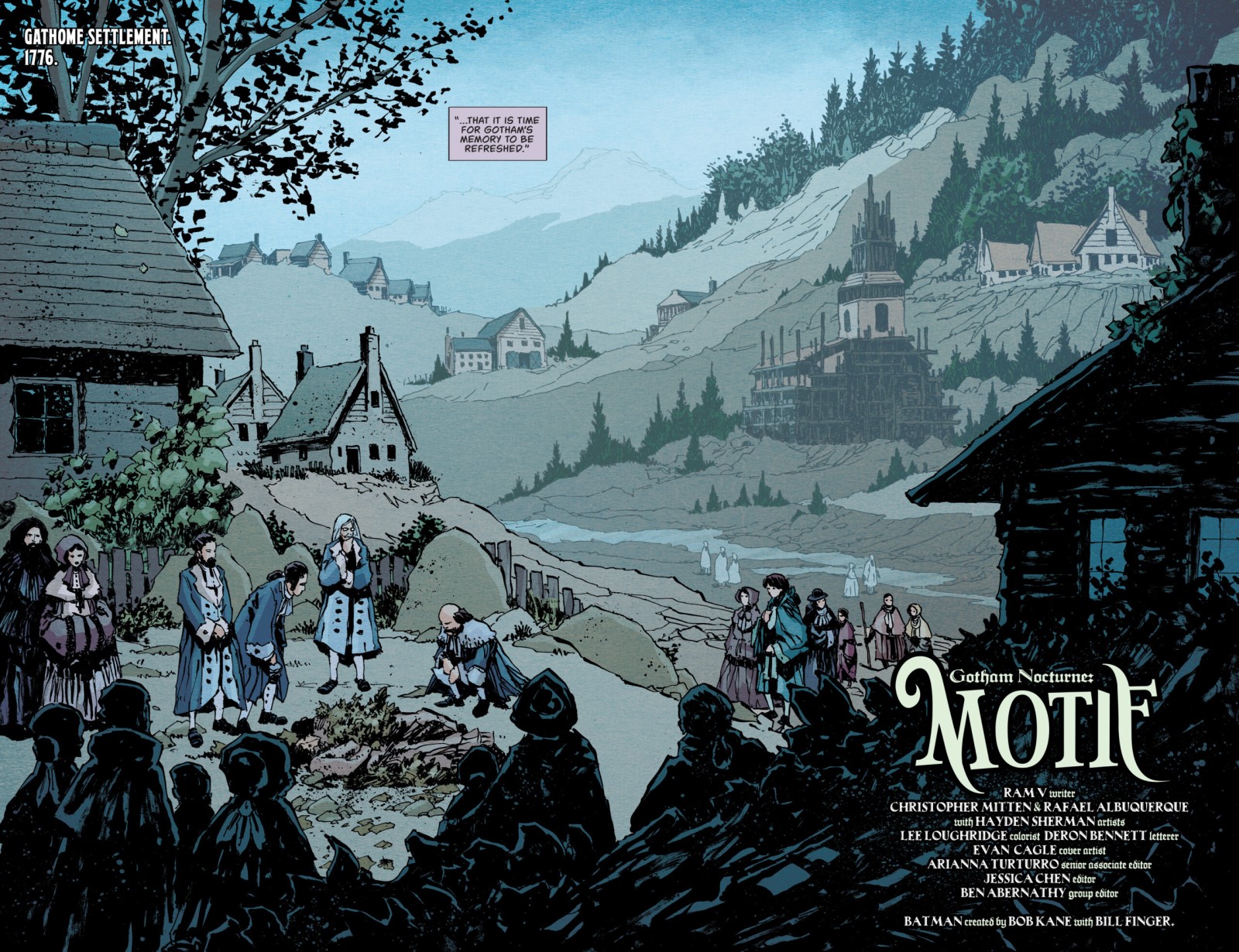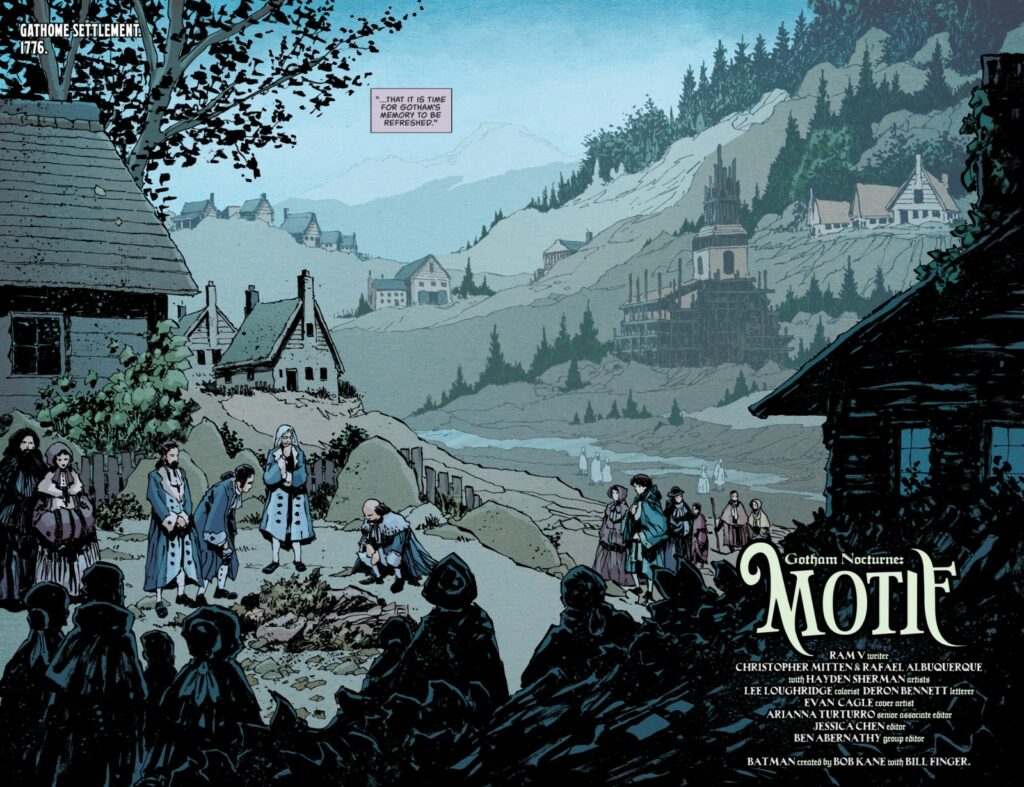 Storytelling focus on the secrets of Gotham City
While the old name Gotham City first appears in this DC Comics annual, the city's colonial roots had already been explored in the past.
One of Batman's best-ever comics, The Sect by Jim Starlin and Bernie Wrightson, for example, recounted how Dutch settlers founded a town in that setting.
It was precisely in Batman: The Sect that DC Comics first introduced the villain known as Deacon Blackfire. He was a man who had allegedly acquired immortality and was a descendant of the very same "Miagani" Indians, natives of the region.
The legendary story of Batman: The Court of Owls also placed the spotlight on the mysteries hidden within Gotham City itself.
Apparently, the writers and cartoonists of the Batman are extremely curious and keen on the soul of the Gotham City, a soul as dark, disturbing and dangerous as the men and women who walk its streets.
What is your take on Gotham's history, are you curious about it, and do you want to know more about it? Let us know in the comments below.