With the 2022 Qatar World Cup now ended and the World Cup delivered into the hands of Messi and his teammates at the Argentina national football team, EA Sports now is back with the classic FIFA campaigns.
Ahead of Christmas, therefore, they have launched the Winter Wildcards Team 1 in FUT 23, composed of as many as 15 special edition champions. We find out all the details about the Winter Wildcards in the following.
Winter Jolly player items ( also known as Winter Wildcards in the original language) will get a series of permanent updates inspired by past, current or future FUT campaigns.
Already available in the packs, our first team boasts stars such as De Bruyne, Kanté and our own Chiellini and Verde among its ranks. Here's the full team for you:
FIFA 23 Winter Jokers | Team 1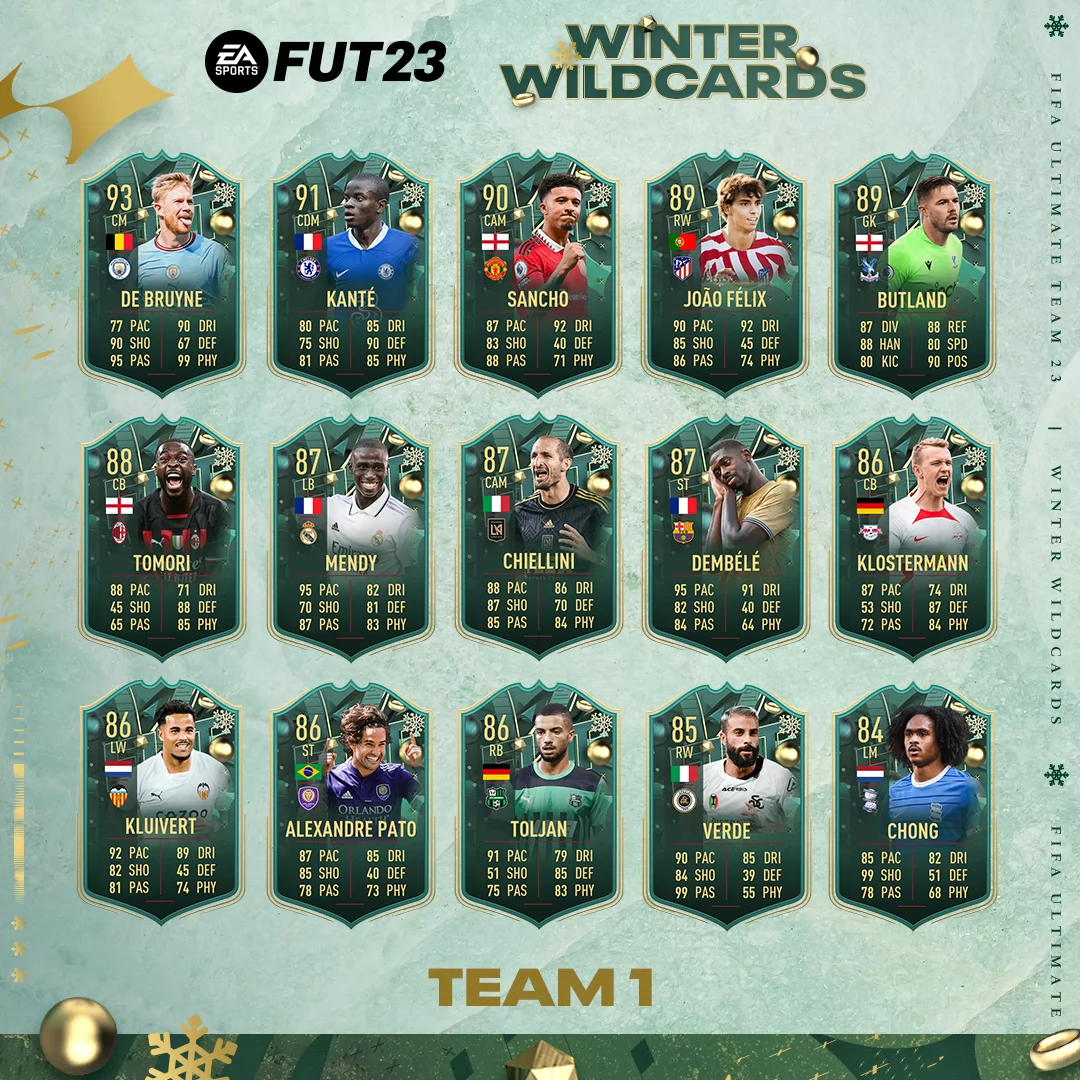 De Bruyne 93

Kanté 91

Sancho 90

João Félix 89

Butland 89

Tomori 88

Mendy 87

Chiellini 87

Dembélé 87

Klostermann 86

Kluivert 86

Alexandre Pato 86

Toljan 86

Verde 85

Chong 84
The first Winter Wildcard team was made available in FIFA 23 Ultimate Team packs on yesterday evening, December 23, and it will remain in the packs for a full week, that is, until Friday, Dec. 30.
This early part of the campaign also features De Paul (87) obtainable through a Rose Creation Challenge and Reinier (85) unlockable by completing Player Goals.
Jolly Winter Exchange Program
Over the course of the campaign, it is possible to earn up to 25 Winter Jolly Exchange Tokens. These Tokens can be found in selected objectives such as First Owner Party, Silver Stars, and some Winter Jolly objectives.
Also included are selected Pink Creation Challenges, such as puzzle SCRs and Main Encounters. Some bonus tokens can also be found in the store.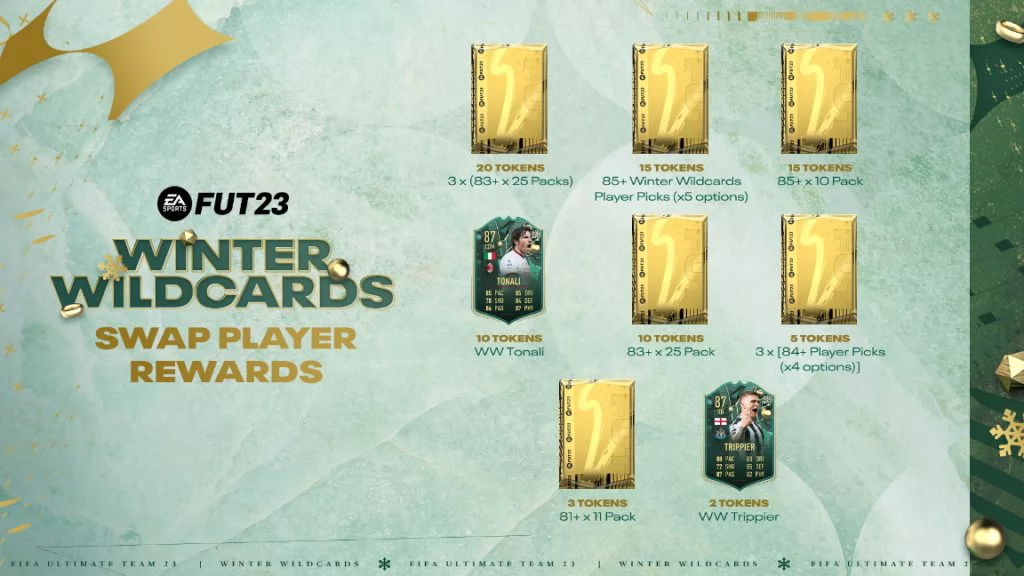 And you have until January 13 to redeem Winter Jolly Tokens in the Pink Creation Challenges menu for rewards, including packages, choice players or the first Winter Jolly player.
In the meantime, community is already milling about the announcement of FIFA 23 TOTYs, which should happen by the end of January.