The highly anticipated game from the magical world of Harry Potter, Hogwarts Legacy, is finally making its grand debut on the market tomorrow. Despite the excitement surrounding its release, the game has generated a fair amount of controversy due to JK Rowling's divisive statements about the transgender community.
Some players have decided to boycott the game, causing even streamers to tread cautiously and avoid streaming the game for fear of being targeted in chat by those who support the boycott.
Despite the controversy, Hogwarts Legacy has already made a huge impact, breaking records in early access on platforms like Twitch and Steam.
Fans of the magical world have been eagerly anticipating this game, and they'll soon be able to immerse themselves in the world of Hogwarts like never before, thanks to the VR version of the game.
With stunning graphics, spell-binding gameplay and VR support, the game is poised to be a magical experience that will transport players straight into the heart of the wizarding world.
So whether you're a die-hard fan of the Harry Potter universe, or just looking for a new and exciting gaming experience, be sure to check out Hogwarts Legacy and see why it's breaking records and capturing the hearts of gamers everywhere.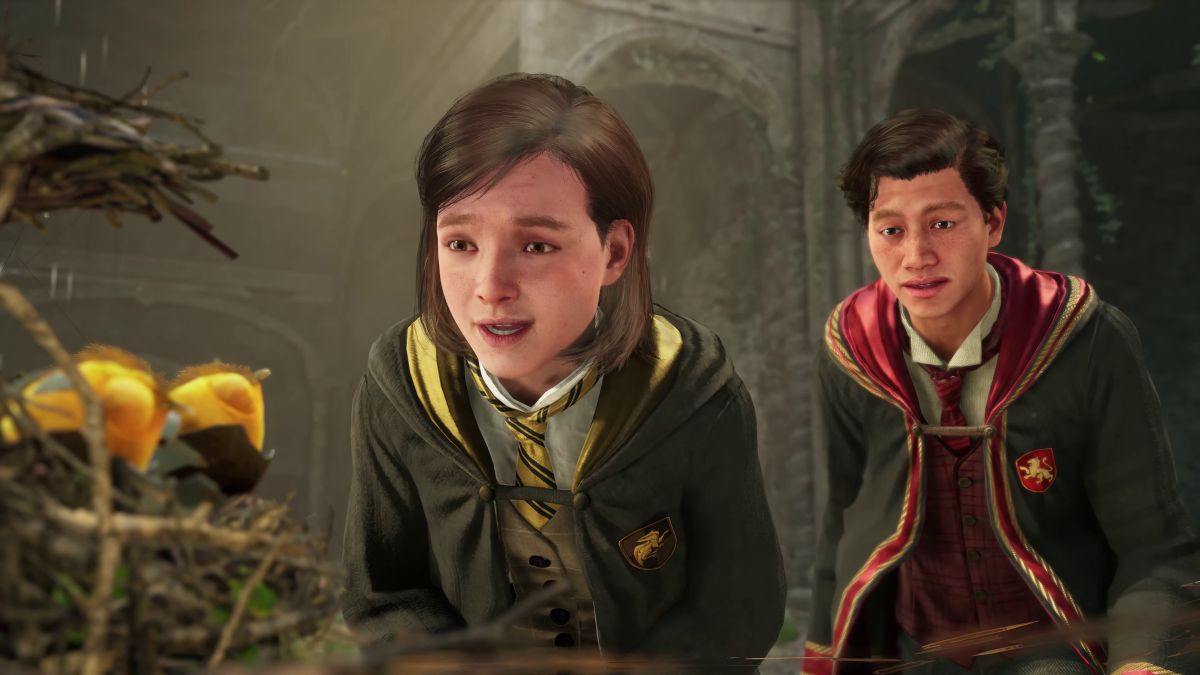 The Flat2VR squad is on a mission to bring the magical world of Hogwarts Legacy to life through virtual reality goggles.
They've promised to deliver an immersive experience with both first-person and third-person viewing options, giving players the freedom to choose how they want to explore the wizarding world.
In the preview footage we've seen so far, the first-person view is already breathtaking, offering a rich and detailed tour of Hogwarts that's sure to leave you in awe.
One small note, the mismatched interface elements may take away from the total immersion, but it's a minor detail in the grand scheme of things.
This mod has the potential to transport players right into the heart of Hogwarts, making them feel as if they're truly a part of the story.
For all you wizards and witches eagerly awaiting your chance to attend the Hogwarts School of Witchcraft and Wizardry, the wait is almost over. Hogwarts Legacy is set to make its debut on February 10th on PC, PlayStation 5, and Xbox Series X/S, so get your VR goggles ready and experience the magic for yourself.
Feel free to read our Hogwarts Legacy review article if you want to get to know more about this perfect game of the Harry Potter universe.
Unlock unparalleled gaming adventures and maximize your VR headset's potential by exploring our "In-Depth Guide to the Best VR Games in 2023". Step into your new, awe-inspiring reality today.