Join Developer Awaceb and publisher Kepler Interactive as they take you on a mesmerizing journey to delve into the brilliant minds behind the endearing cast of characters in their upcoming title, Tchia.
In this final episode of their captivating behind-the-scenes mini-series, the co-founders of Awaceb welcome you to the diverse and culturally rich world of New Caledonia, and reveal how the stunning landscapes, rich history, and vibrant traditions of this island nation have greatly influenced the creation of Tchia.
Tchia is a passionate tribute to the co-founders' beloved homeland, where players can immerse themselves in the heart and soul of the island's culture. From the breathtaking landscapes and abundant wildlife, to the ancient landmarks and cultural references, Tchia is a window into the essence of New Caledonia.
This captivating world is brought to life with the voices of local talent who deliver their lines in the native languages ​​of Drehu and French, giving players an authentic and immersive experience.
Get ready to experience the magic and beauty of New Caledonia through Tchia, where you'll be treated to a vivid and colorful celebration of the island's music, art, and traditions.
Embark on an unforgettable journey through a tropical paradise with Tchia. In this physics-based adventure game, you have the power to control any animal or object in the vast and beautiful archipelago, inspired by the lush landscapes of New Caledonia.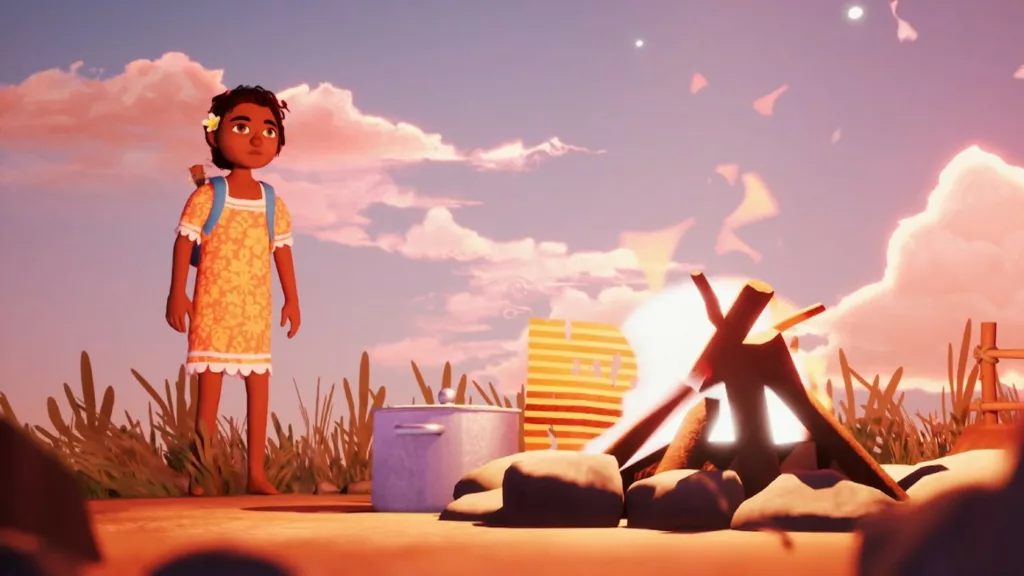 Soar to new heights as you climb, slide, swim, and sail through the open world, meeting fascinating characters along the way, each inspired by the unique cultures of New Caledonia.
Get lost in the fully animated cutscenes, which are dubbed in the traditional language and accompanied by an original orchestral score that blends local sounds to create an immersive and unforgettable world. And you won't be traveling alone!
Tchia is joined by a faithful companion, a fully functional ukulele, which you can play solo or with other characters during key story moments. Whether strumming its strings in rhythm sections or exploring the island, Tchia promises a journey unlike any other.
Don't miss out on this exciting adventure, available soon on Playstation 4 and Playstation 5, published by Kepler Interactive and developed by Awaceb. The release date has yet to be announced, but keep an eye out for this physics-based tropical adventure!
Eager to learn more about Tchia's innovative Soul Leap mechanism and the vibrant world it creates? We encourage you to delve into our detailed analysis in 'Tchia Review: Embodying the Spirit of New Caledonia.' Start your reading adventure immediately!
Think you're well-versed in the world of Regina George and the Plastics? You might be surprised. Learn Behind-the-Scenes Details of Mean Girls for a New Perspective on the Classic Film.