The Last of Us 2 was a smash hit when it was released in 2020, and fans have been eagerly anticipating the second season of the TV series adaptation.
We already know that the upcoming season will be based on the game's plot, which means we can expect the return of some beloved characters – including Abby, one of the game's most controversial figures. But it seems that Abby's appearance may not be exactly what viewers are expecting.
Creator Neil Druckmann has hinted that Abby will be making an appearance in the second season, but there are hints that the character may be different this time around.
In particular, the teaser graphic for the season features Abby holding a hammer, rather than the golf club she used to kill Joel in the game.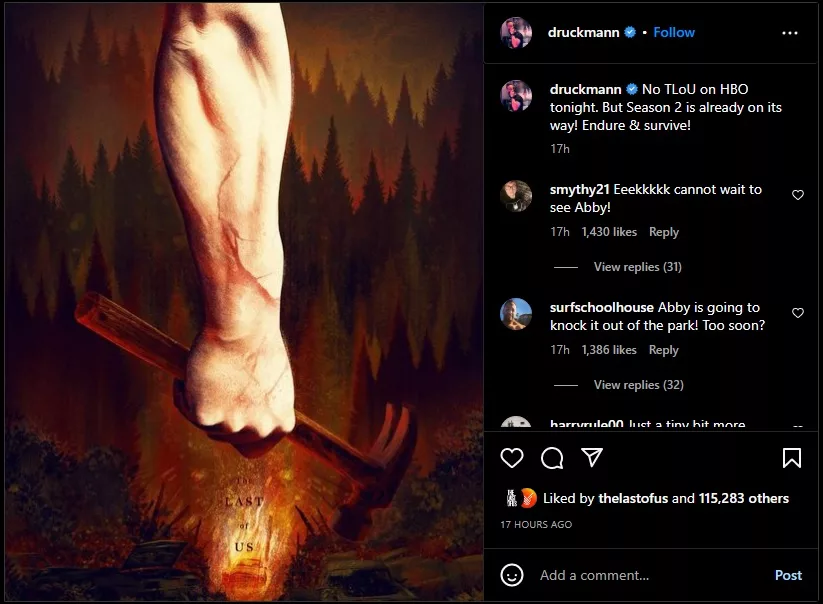 Of course, this has led to speculation among fans. Will the series change Abby's storyline in some way, or will this simply be a cosmetic change? It's impossible to say for sure, but it's clear that the showrunners are keen to keep viewers guessing.
The Last of Us is set in a post-apocalyptic world where modern civilization has crumbled, and Joel is a hardened survivor hired to smuggle a young girl, Ellie, out of a quarantine zone. The two form a bond as they journey across the country, facing danger and heartbreak at every turn.
The second season of the series will star Pedro Pascal as Joel, Bella Ramsey as Ellie, and Gabriel Luna as Tommy, among others. While fans may have to wait a while for the show to return, it's clear that the creators are committed to delivering a gripping and unpredictable storyline.
So, will Abby be the same character we remember from the game, or will the show take her in a new direction? Only time will tell, but one thing is for sure – viewers can expect plenty of surprises when The Last of Us returns.