After months of anticipation, Disney has finally announced the digital release date for Avatar: The Way of Water, James Cameron's latest creation. Fans can expect the film to be available for Video on Demand (VOD) on March 28, 2023. Along with the release date announcement, a new teaser for the film has also been unveiled online.
The digital release applies to VOD platforms such as Prime Video, Apple TV, Vudu, and Movies Anywhere. It is still unclear when the film will be available on Blu-ray/DVD or Disney+. However, it is speculated that the release on these platforms may happen in mid-April.
Despite its massive success in theaters, Avatar: The Way of Water continues to do incredibly well globally, with a current box office gross of $2.28 billion, making it the third highest-grossing film of all time, following the first Avatar and Avengers: Endgame.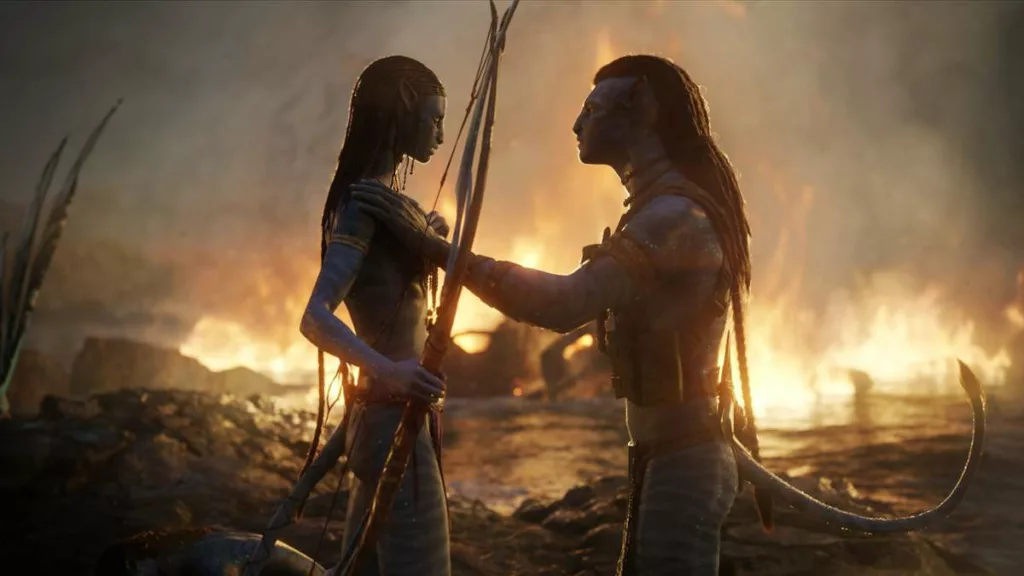 Avatar: The Way of Water takes place more than a decade after the events of the first film, and the story follows Jake and Neytiri's family as they navigate through the challenges of keeping themselves and their children safe in the midst of chaos and conflict.
Directed by James Cameron and produced by Cameron and Jon Landau, the film boasts an impressive cast including Zoe Saldana, Sam Worthington, Sigourney Weaver, Stephen Lang, Cliff Curtis, Joel David Moore, CCH Pounder, Edie Falco, Jemaine Clement, and Kate Winslet.
Get ready to dive into the immersive world of Avatar: The Way of Water once again, and experience the breathtaking adventure from the comfort of your own home.