In a remarkable display of popularity, Baldur's Gate 3, the celebrated action-RPG that graced PC screens earlier this month, is on the cusp of an astonishing feat: potentially surpassing Hogwarts Legacy's concurrent player record on Steam.
The action-packed RPG set in the enchanting realm of Harry Potter made a resounding entrance in February, securing an all-time player peak of 879,308. Now, as the dust settles, Baldur's Gate 3 emerges as a formidable contender, with its concurrent player count hovering just a hair's breadth away at 875,343—a milestone achieved on August 13.
The heated race to claim Steam's concurrent player throne presents an intriguing showdown between Baldur's Gate 3 and Hogwarts Legacy. While the outcome remains uncertain, SteamDB's statistics paint a compelling picture.
The slim margin separating the two games amplifies the anticipation as to whether Larian Studios' creation can eclipse Hogwarts Legacy's record. The aftermath of a game's launch typically witnesses a surge in player numbers, and Baldur's Gate 3, with its expansive gameplay universe, offers the promise of sustained engagement.
A Fair Comparison with Nuanced Context
While the pursuit of a Steam record brings these two titles under scrutiny, a nuanced perspective is essential. Baldur's Gate 3's exclusivity to PC, soon to be followed by a PS5 release, distinguishes it from Hogwarts Legacy, which debuted across multiple platforms.
This distinction underscores the significance of Baldur's Gate 3's performance. The RPG's remarkable achievement is further magnified by the genre it represents—CRPGs and turn-based games typically garner a more niche audience compared to other genres.
Larian Studios' triumphant strides reflect the developer's dedication to crafting immersive and engaging experiences. Divinity Original Sin 2, their prior endeavor, boasted a peak of 93,701 concurrent players on Steam—an impressive feat in itself. However, in a remarkable turn of events, Baldur's Gate 3 has propelled the studio to unprecedented heights, redefining the boundaries of CRPG popularity.
A Deserved Triumph: The Legacy of Baldur's Gate 3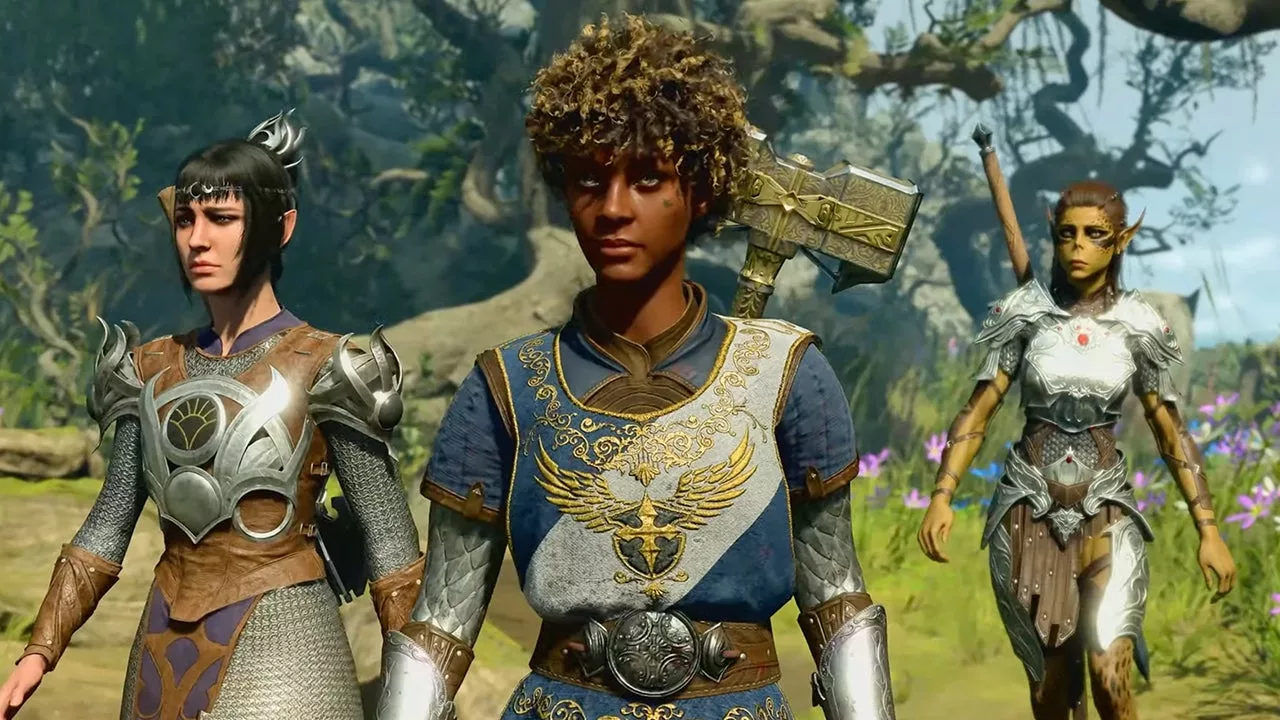 The accolades showered upon Baldur's Gate 3 echo its well-deserved triumph. In our ongoing review, we underscored the achievement of Larian Studios, stating: "Baldur's Gate 3 feels like an extraordinary accomplishment.
It translates a sprawling, years-long pen-and-paper roleplaying campaign into a breathtaking digital reality. With exquisite fidelity, it breathes life into every facet imagined by the mind's eye. The game's seamless transition from tabletop origins to the screen mirrors the depth of its source material."
As the suspense heightens and Baldur's Gate 3 inches closer to the coveted record, the game's success serves as a testament to Larian Studios' ingenuity, passion, and mastery in crafting unforgettable gaming experiences.