Prepare to be transported to a realm of spine-chilling horror as the dinosaur-infested survival game, Deathground, unveils its latest gameplay trailer. With gruesome details and a glimpse of the formidable raptors that haunt the game, this trailer delves into the heart-pounding experience that awaits players.
In Deathground, you are the hunted. The game plunges you into a perilous scenario where your objective is to complete tasks and escape from a facility teeming with ruthless raptors and potentially even larger, more menacing dinosaurs.Jaw Drop Games, the creators behind this nerve-wracking dino-horror, embarked on their journey with the backing of Kickstarter funding in July 2020.
As showcased in various images and trailers, Deathground's development has been a rollercoaster ride of progress. The immersive atmospheric lighting and the hauntingly ruined environments, meticulously crafted within Unreal Engine 5, promise a visually stunning experience. However, it's the recently unveiled Future Games Show August Showcase trailer that truly provides a gripping insight into the game's mechanics.
Facing the Consequences of Science: Alone or United
In a nod to the iconic Jurassic Park franchise, the game echoes the tale of scientists engrossed in their creations, resulting in catastrophic consequences. Now, you're left to grapple with the aftermath, whether you dare to brave the journey alone or team up with friends. Deathground offers the flexibility to play in squads of up to three players or go solo, depending on your courage.
Collaboration is key if you aim to survive, but the ever-shifting behavior of the AI-driven dinosaurs adds an element of unpredictability. Feathered raptors, utilizing their speed, stealth, and heightened senses, become a relentless threat. Employing stealth becomes paramount to evade their watchful gaze. As for the towering T-Rex, a force to be reckoned with, the question remains: How do you outwit such a colossal menace?
Survival in the Shadows: Thrills and Chills Await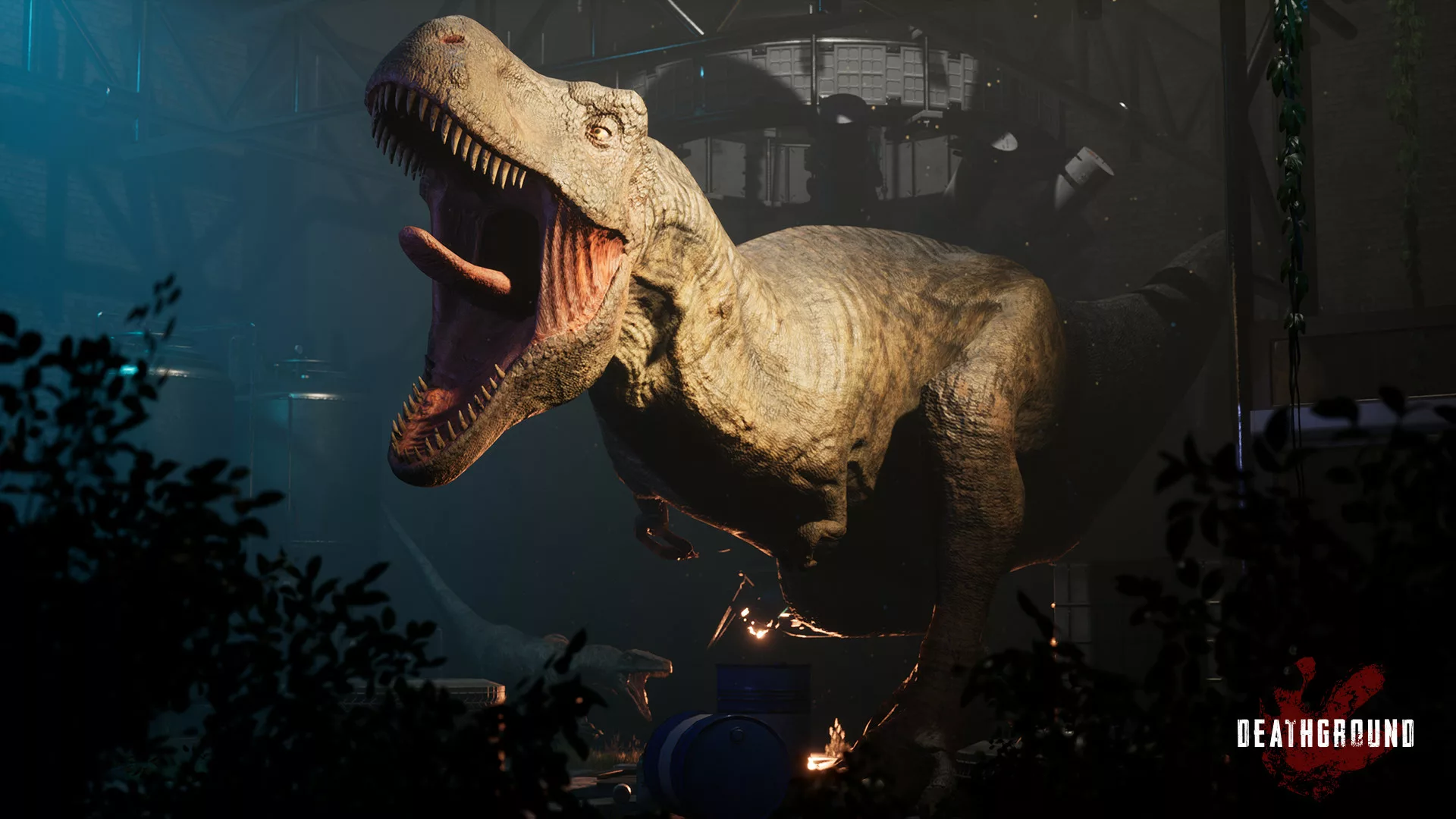 Deathground isn't just a game; it's an immersive survival horror experience. Dynamic elements, including procedurally generated components and evolving objectives, merge seamlessly with the dynamic dinosaurs, ensuring that no two encounters are the same. Brace yourself for the frights, thrills, and endless replayability that Deathground promises to deliver.
As the dust settles, the release date for Deathground remains shrouded in mystery. But fear not, you can keep your anticipation alive by wishlisting the game on Steam and following Deathground's progress on Twitter. The prehistoric terror is imminent—prepare to face your fears.