Whoa, it's starting to get cold. But there's good news: This winter we can really wrap up warm! After all, what might have been considered inelegant or unfeminine until now is becoming really trendy this winter.
We are talking about quilted jackets, down jackets and thick faux fur coats. Fashion really does have a way with us! After the arrival of flats on the catwalks revolutionized fashion, gave us pain-free feet and even converted Victoria Beckham, now, thanks to these new, practical fashion pieces, we no longer have to freeze even in the coldest winter.
But do not worry: this winter there is also something for the real ladies among you. How about chic teddy coats or an elegant cape, for example? Below are the most important and warmest winter jacket trends 2021/22!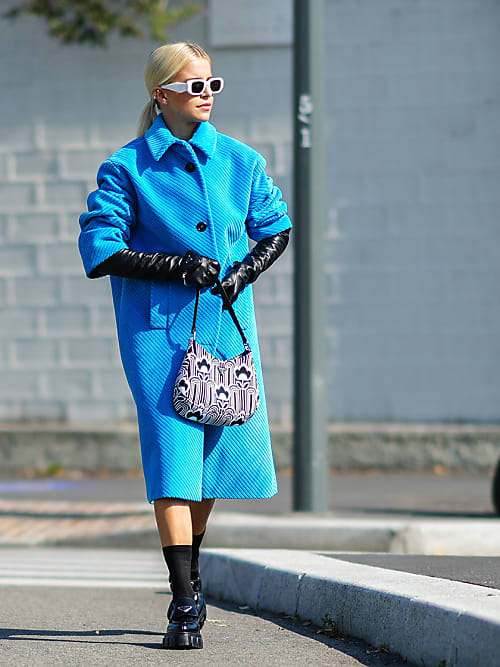 We have already grown quite fond of the classic wool coat as a transitional coat. But no, we don't have to say goodbye to it in winter either. Whether lined or in a layering look, it will accompany us through the cold season. Ideally, it comes in a bright blue, green or yellow.