The debit card you used in the supermarket. The traveler's card you used to check in on the train. The web page you're reading right now. The world we live in is tangled in a web of computers that chime and chime and churn away like little data slaves so that everyday life can go by without a hitch.
Whether small computers like your smartphone or big, strong supercomputers in the 'cloud' that help us Google or find our way on the GPS, they are all part of that big network of computers. So, what's impressive is just how little most people know about ubiquitous computers.
Even though it's something everyone uses all the time, most people know very little about it. That's fascinating since computers are an intimate part of our everyday lives.
You have probably heard of it. You've heard that it can solve in minutes problems that are unsolvable for today's best supercomputers. It could break all the encryption we use to secure top-secret information today. But it could also be a breakthrough for producing new and better medicines or boosting green transformation at unprecedented speed.
So how does it work? And what can it do? How far are we from making quantum computing a normal part of everyday life? Stay tuned as we are going to answer all of your questions.
So what is a quantum computer?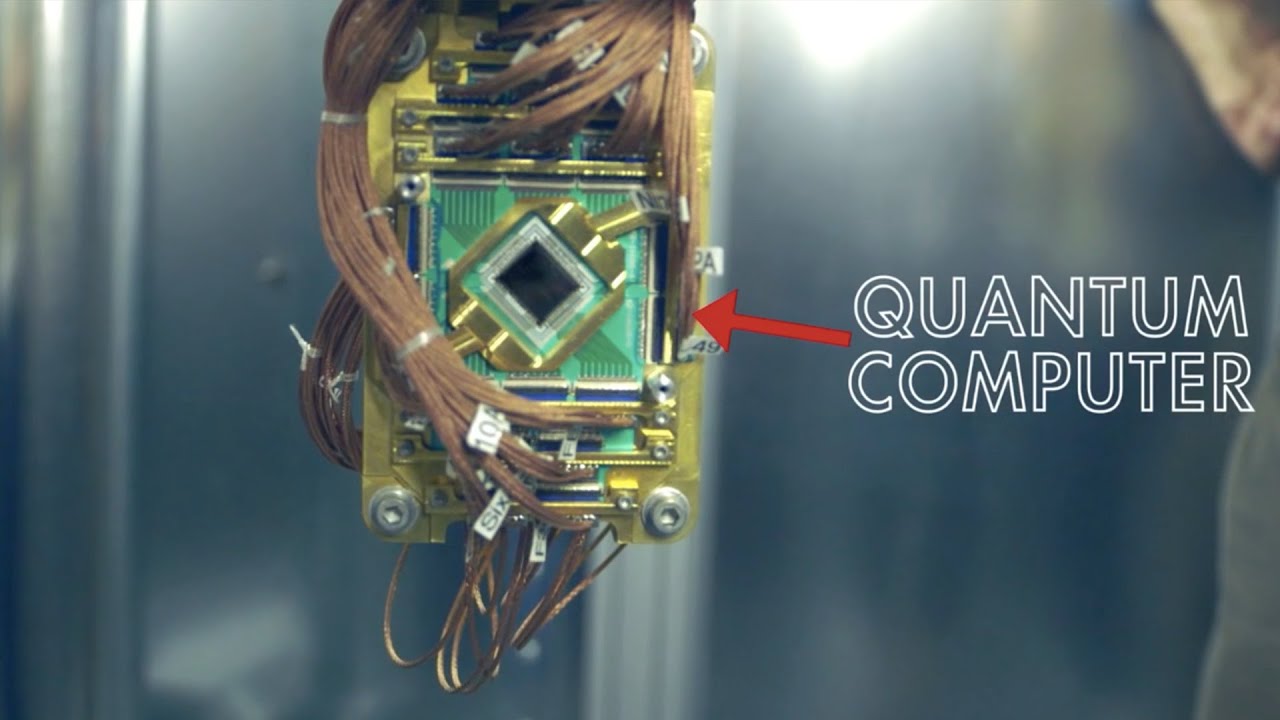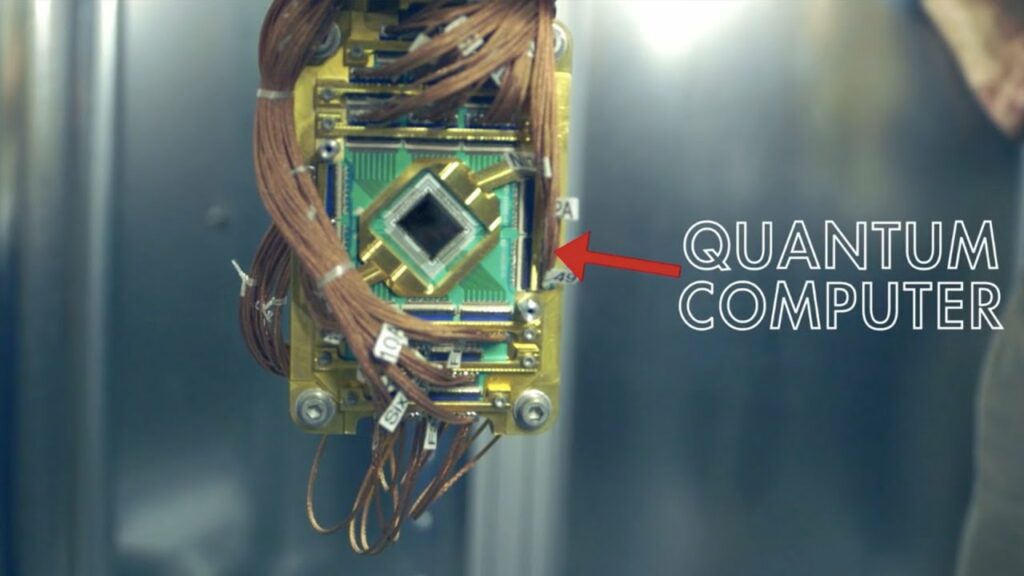 First, quantum computing is not 'just' an evolution of the 'ordinary' computer that so many people use day in and day out. The quantum computer is a processor without all that around it. It does not run a screen or keyboard like ordinary computers. It's – to put it very simply – a big calculator. It's probably the best picture there is.
In this way, quantum computing is more like supercomputers, which also don't have a screen but are just metal boxes with computing power that works in the 'cloud' when you use Google. But quantum computing is not 'just' an evolution of supercomputing either, researchers insist.
Quantum computing is a whole new paradigm. You cannot think of it as something that replaces the familiar computers.
Like switching from candles to light bulbs
The revolutionary new feature of the quantum computer is that it exploits complex quantum mechanical principles such as spin, entanglement and superposition. It's a part of physics we've never exploited before.
The move from the computers we have today to the quantum computer is also often compared to the leap that happened when society went from using candles to electric light:
When a candle wick is lit, it's an entirely different physical process than when an electric light bulb crackles. The electric light bulb has other uses too. The end goal, however, remains light. It's the same with quantum computers and ordinary computers. Instead of light, the end goal is computing power.
Today, there are many problems that we know we cannot solve because the computers we use today do not have sufficient computing power, from protein folding to developing entirely new materials, optimizing solar cells, energy storage and much more.
Computers today – including the very best supercomputers – have loads of problems that they can't solve, but we know quantum computers can. These range from exploring new medicines to more mundane things like calculating the best flight paths.
To understand and optimize such problems, you must solve a complex quantum mechanical problem. Quantum computers could be tailored to solve precisely this type of problem.
The quantum bits make the difference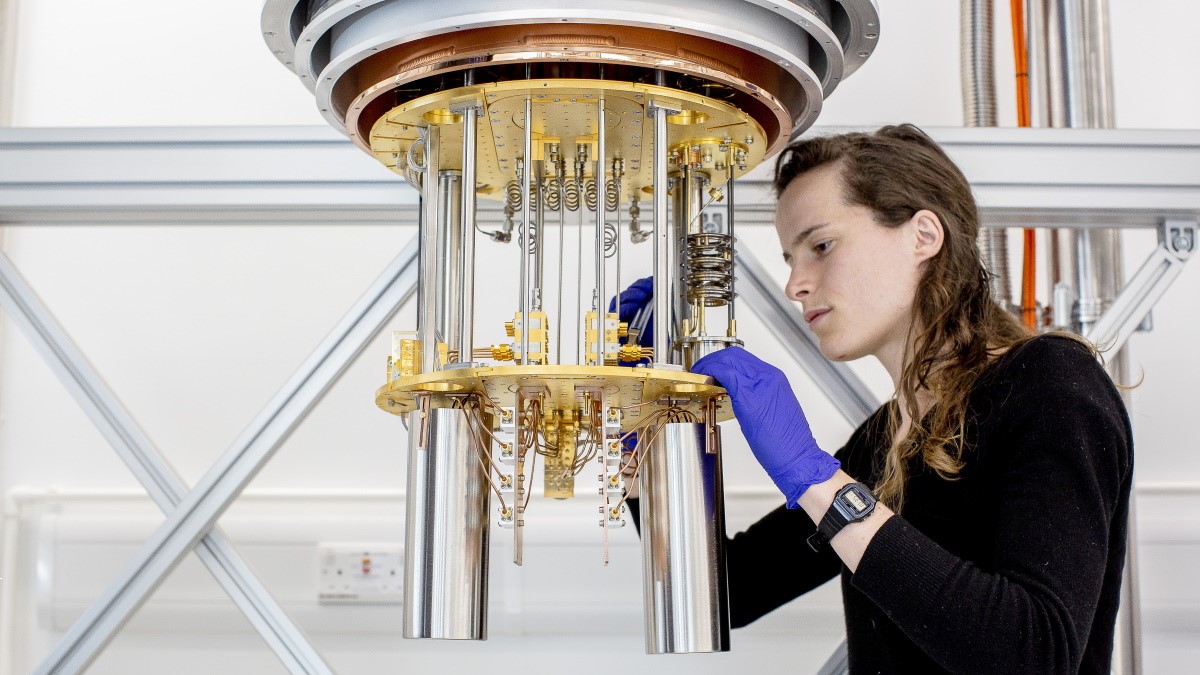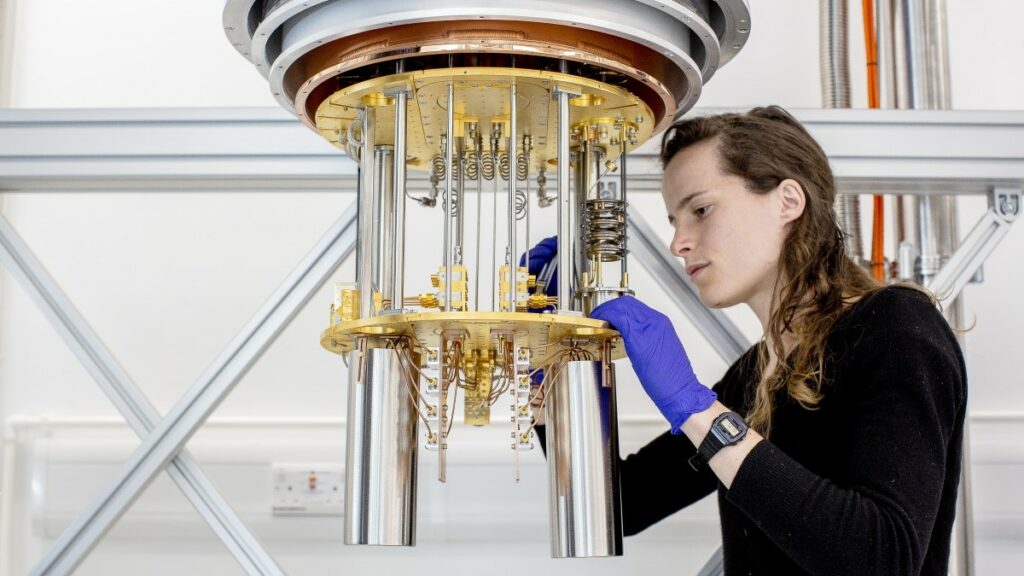 The trick, after all, is for quantum computers to calculate much more complex calculations than the computers we have today. It's easy to understand. But what helps quantum computers do that?
The differences lie in the smallest building blocks of each computer. Once again, imagining an ordinary computer makes sense. A computer is all sorts of wrappings like a screen and keyboard around a processor, but it is only the processor itself that 'computes'. A processor comprises a whole bunch of transistors, which ultimately provide the computing power in a computer.
They are the nerve cells of the computer – and, for that matter, of information technology as a whole. The transistor in a computer works by producing the two signals' 1′ and '0' that make up the computer's language.
Anything you see on your computer, and everything stored on your computer, are stored in numbers called bits, which maybe 0 or 1. It's through its bits that computers communicate and solve tasks.
So, a bit stores the information 1. A bit stores the information 0. Together, they hold the binary code 10. Instead of transistors, quantum computers use so-called quantum bits. And that is the crucial difference.
Quantum bits make exponential growth potent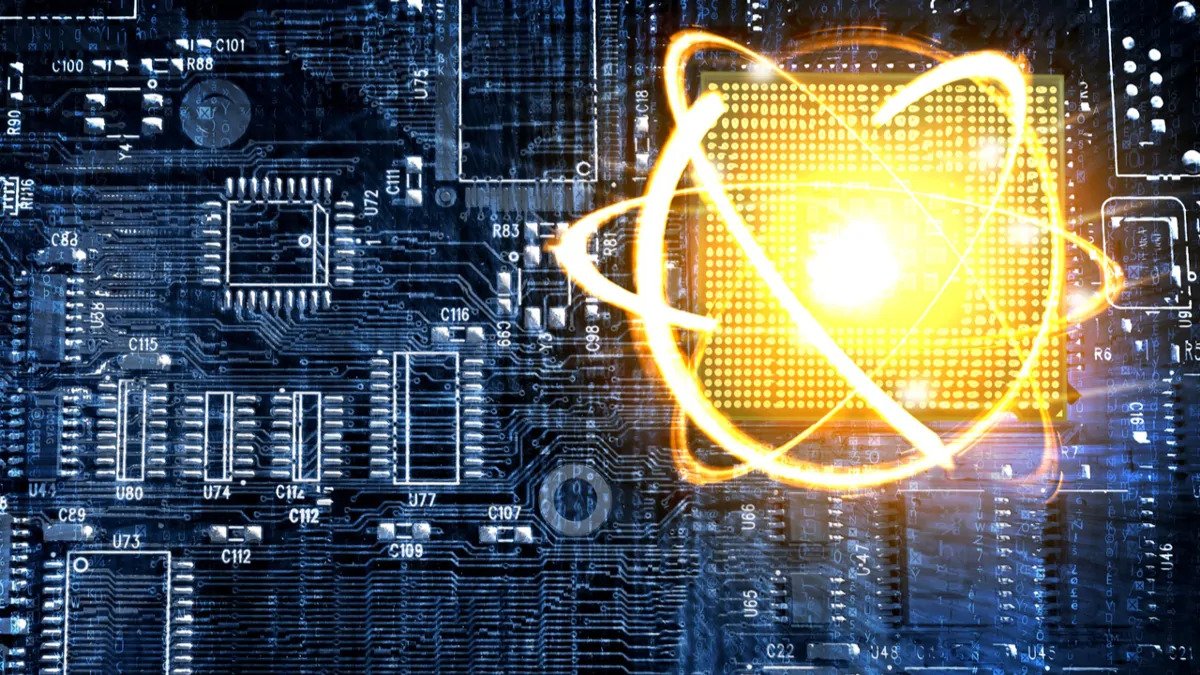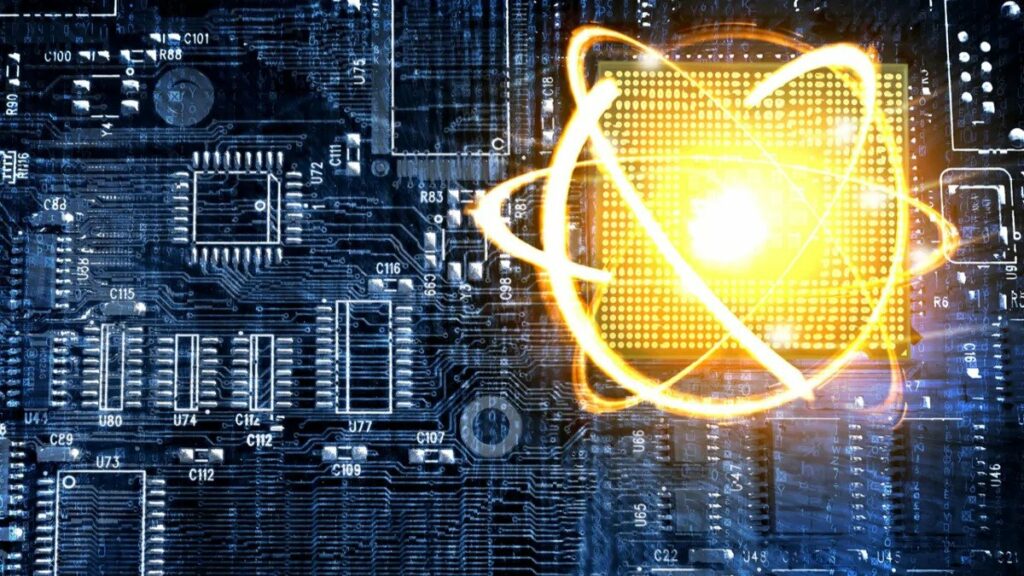 Quantum bits – like all things in quantum physics – can exist in two places at once – that is, they can be in a superposition. This means that a quantum bit can be both 0 and 1. And, of course, this is wild and weird – not to mention super confusing. But it just is.
But that schizophrenic quantum state isn't really what gives the quantum computer its wild computing power in the first place. One quantum bit is not that much better at computing than one 'normal' bit.
When you start adding up the many quantum bits, the quantum computer's enormous power suddenly becomes apparent. Since quantum bits can be both 0 and 1, the computational power of quantum bits increases exponentially with the number of quantum bits – in contrast to normal bits that scale linearly.
This means that when you get up to a quantum computer of 80 quantum bits, you can encode more information in that computer than humans have ever encoded before. That's what makes the technology so potent.
The struggle for the quantum advantage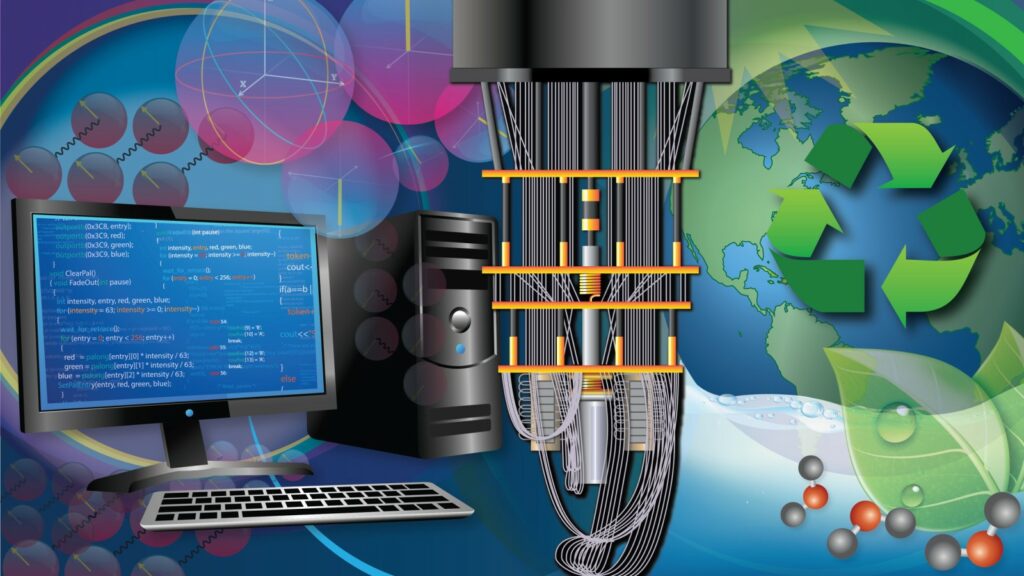 Google performed a calculation on a quantum computer with 53 quantum bits in 2019, which was a world sensation – in quantum research circles. The quantum computer had solved in just 3 minutes a calculation that would take the world's largest supercomputer about 4 weeks to solve.
Making a quantum computer compute with more than 50 quantum bits is a goal known as the quantum advantage because those 50 quantum bits mark the point at which the quantum computer beats the supercomputer's computing power.
Quantum advantage – or quantum supremacy – is a goal that tech companies like Microsoft, Google, and IBM want to achieve. There are about 50-100 quantum bits in the biggest quantum computers, so that first milestone has been reached. IBM even launched a quantum computer of 127 quantum bits in November 2021.
So why hasn't quantum computing become commonplace yet? Well, the answer is very simple because quantum bits pose challenges.
Challenges with quantum computing are still many
First, quantum computers are hard to build because the tiny quantum bits are enormously fragile. The quantum bits, therefore, degrade at the slightest perturbation. And once they break down, the computation goes haywire.
They're frozen to minus 270 degrees to keep quantum bits stable – just a few degrees above absolute zero and the same temperature as outer space. Freezing requires a sophisticated refrigerator – also known as a cryostat.
So, overall, quantum bits are still sophisticated, costly and unsafe to work with, which is why an army of scientists are still tinkering with how to make quantum bits better. The goal is to make quantum bits that feel the environment as little as possible, yet so much that we can work with them.
Vacuum tube or transistor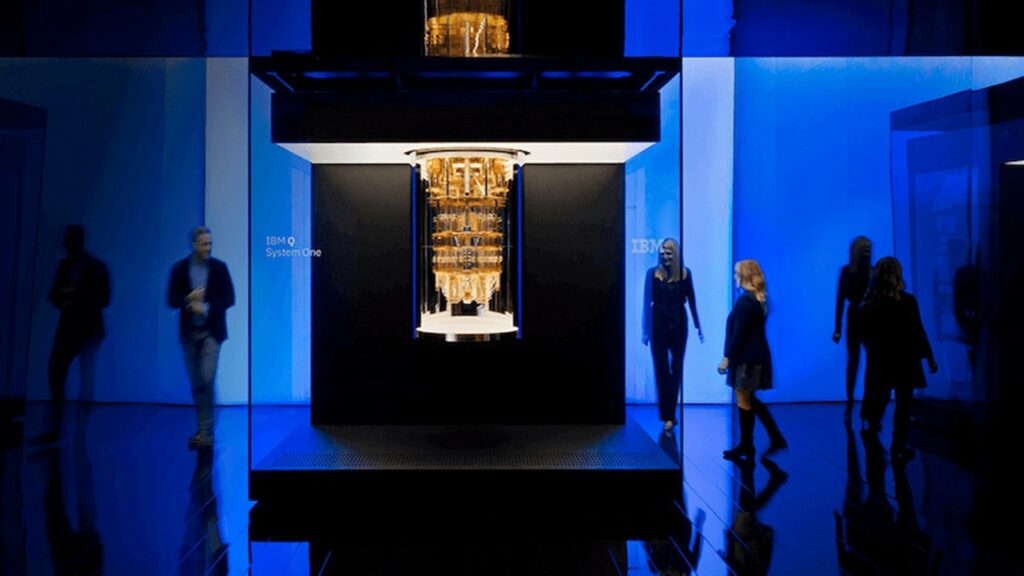 By the way, there are many different ways to design quantum bits. For example, some scientists work on making quantum bits through photons – bits based on light, while others work on so-called superconducting quantum bits made of artificial atoms.
There are about 8 different types of quantum bits in the field. But it's 3 quantum bits leading the race; superconductive, photonics and ion traps. The quantum bit race is very much like the development of the earliest computers.
The first computers from the 1940s ran on vacuum tubes and had roughly the same failure rate as quantum bits today. But then came a new technology in the form of the transistor, which turned out to be superior. Today, we don't know – a bit roughly – which are the transistor quantum bits and the vacuum tubes.
Computers use completely different algorithms
Fragile quantum bits are thus a kind of inherent challenge in the whole technology. But quantum computing is taking a long time for other reasons too. Quantum computers and their quantum bits are just hardware. However, as most of you know, computers need software in the form of codes and algorithms to contribute.
Quantum computers can't just take over the software that ordinary computers trawl through today. The quantum computer needs its type of quantum algorithms that are extremely complex to compile. And so quantum algorithms that can be used for something useful are still in short supply.
For example, Google has proven that it can make a quantum computer that can figure out things that supercomputers will never figure out. Yet the problem that Google's quantum computer solved in 2019 was just a mathematical puzzle with no practical relevance whatsoever.
This is why Google has a slogan, 'We're one algorithm away from changing the world'. The issue is whether we'll have algorithms to figure out something interesting.
Quantum computers are elite soldiers
The different algorithms also mean that quantum computers are not directly comparable to ordinary computers. They do not solve the same problems. Normal computers are a kind of generalists. However, Quantum computers should be seen as highly specialized elite soldiers designed to solve specific problems.
For instance, photonic quantum bits developed seem to have an exceptionally high potential in developing new medicines. So it's only if you're faced with a problem where quantum computing is good that there's reason to call it. Therefore, it is misguided to imagine that we will get a personal quantum computer that we will put on our desk at home.
Like a space rocket
The final big challenge is scaling up. Quantum computers exist. Google has developed quantum computers. And Microsoft has. China has. And IBM even allows you to use one of their quantum computers directly on the web.
But they're all oddballs. Like in the 1940s, when only a handful of computers existed. Quantum computing is not used in society because it is not yet ready to be scaled up to an industrial level.
Up-scaling the quantum computer is almost like starting a whole new industry. It needs not only quantum physicists researching quantum bits but also experts in materials and computer science, armies of engineers, and more. You can compare it to space travel today, where you need a small army of experts to send a rocket into orbit. The same is true when building a quantum computer.
Just think back to the 1960s, when people dreamed of sending a man to the moon but had not yet succeeded. That is where we are today. We can look into the fog. We see that there are ways in.
But we do not know how far we can get in or exactly what we will find. We're balancing on what is technologically possible. It's also not guaranteed that the quantum computer will have a breakthrough.
Just because we succeeded in scaling up the computer doesn't mean the same will happen with the quantum computer. If in the 1960s John F. Kennedy had said that we should have a man landing on a star by the end of the decade, it would have been a bad speech because that would never have happened.
Also Read: