The first time we heard about a remake of the Star Wars Knights of the Old Republic game was in September last year. An official announcement was widely hailed by the gaming community, which has been eagerly awaiting the return of this iconic production. However, unfortunately, there is a strong possibility that it will never happen.
As Bloomberg reports, Aspyr studio has stopped work on a refreshed version of this 2003 hit. This decision is said to be prompted by an unsatisfactory response from Lucasfilm and Sony executives towards a demo unveiled at a recent internal conference.
The source says the Aspyr studio is now expected to seek "new contracts and ways to make this project happen." The development process itself, however, has likely come to a standstill. We should mention by the way that art director Jason Minor recently left the Aspyr studio.
In fact, according to Bloomberg, the head of this development team has informed employees that the remake "is not at the stage it should be at the moment, so work will be halted." Indeed, it's hard to predict whether the venture will even get off the ground yet.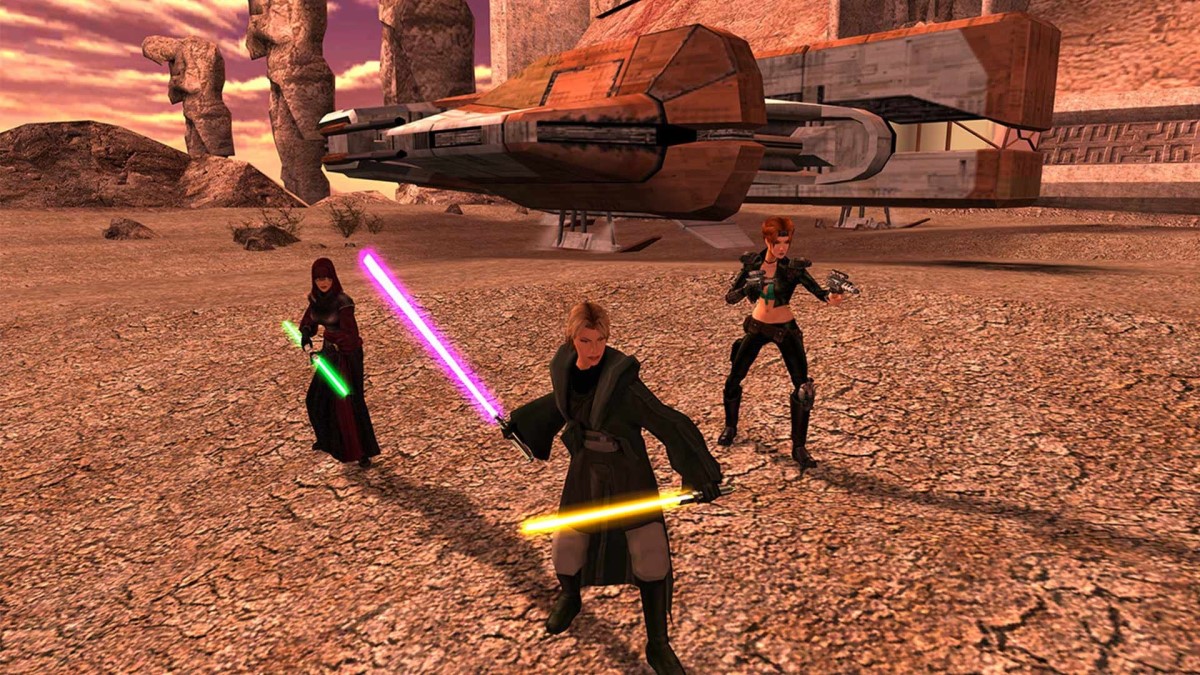 However, we should not forget that back in May, Embracer, the company that owns Aspyr studio, announced that Saber Interactive studio will also be involved in the work on the KOTOR remake.
So who knows, maybe this team will be the one to take command now, and a refreshed version of this cult production will be created after all?
KOTOR is the first cRPG game set in the Star Wars universe. Its story is set some 4,000 years before the events known from the film saga; in the era of the Jedi Civil War, when Darth Malak – a Sith Lord and the last remaining disciple of the dark Darth Revan – using an unbeatable fleet of warships fights a battle against the Republic with the aim of completely subjugating the galaxy.
The game presents the story of a Republic warrior who chooses to become a Jedi knight to battle Malak and his army. The protagonist, along with a group of his companions, travels the galaxy in an effort to defeat Darth Malak, while visiting various planets known from the film universe such as Tatooine, Kashyyyk and Korriban.
The original Star Wars: Knights of the Old Republic game appeared in 2003, and BioWare studio was in charge of it. Are you waiting for the return of this title?