As the world of technology continues to evolve, 8K screens are becoming a tantalizing possibility for gamers and visuals enthusiasts alike. 
While they may not yet be the standard, particularly in the realm of personal computers where 1080p (Full HD) is still the norm, that hasn't stopped industry leaders like AMD from pushing the boundaries of what's possible.
Recently, AMD released a stunning video on their YouTube channel, showcasing the visually-stunning game "Lies of P" running at a jaw-dropping 8K resolution with the graphics settings cranked up to ultra. 
To fully appreciate the incredible detail and clarity of the footage, one would need a monitor or television capable of displaying 8K resolution – a true feast for the eyes.
The video features the AMD Radeon RX 7900 XTX, the company's most powerful graphics processing unit. In the footage, we see protagonist Pinocchio venturing through dark and atmospheric environments reminiscent of Bloodborne, facing off against a variety of violent automata. 
Pinocchio employs a variety of attacks and melee techniques to defeat his foes, culminating in an epic final boss battle that is sure to test even the most skilled gamers.
All in all, this video from AMD serves as a glimpse into the future of gaming, where 8K resolution and ultra-realistic graphics are the norm. It's an exciting time to be a gamer, and we can't wait to see what other advancements the industry has in store for us in the near future.
At gamescom 2022, Lies of P caused a stir in the gaming world as it swept the awards for Best Action Adventure, Best RPG, and Most Anticipated PlayStation Game at the official ceremony.
Developed by Round8 Studio, a South Korean company, this game marks the studio's second title following the release of Bless Unleshed in 2021 – a free-to-play MMORPG that received mixed reviews on Steam, with only 51% of 29,545 user reviews being positive.
But Lies of P is different. It's a thrilling action adventure with RPG elements, infused with unique and imaginative ideas in both gameplay and storyline. The plot will take players on a dark and twisted journey, retelling the classic story of Pinocchio in a new and captivating way.
You'll play as an automaton who awakens in the decaying city of Krat – a place inspired by the Europe of the late 19th century – and sets out to find Geppetto and become human. With a rich and immersive world to explore, and a story that will keep you on the edge of your seat, Lies of P is a game not to be missed.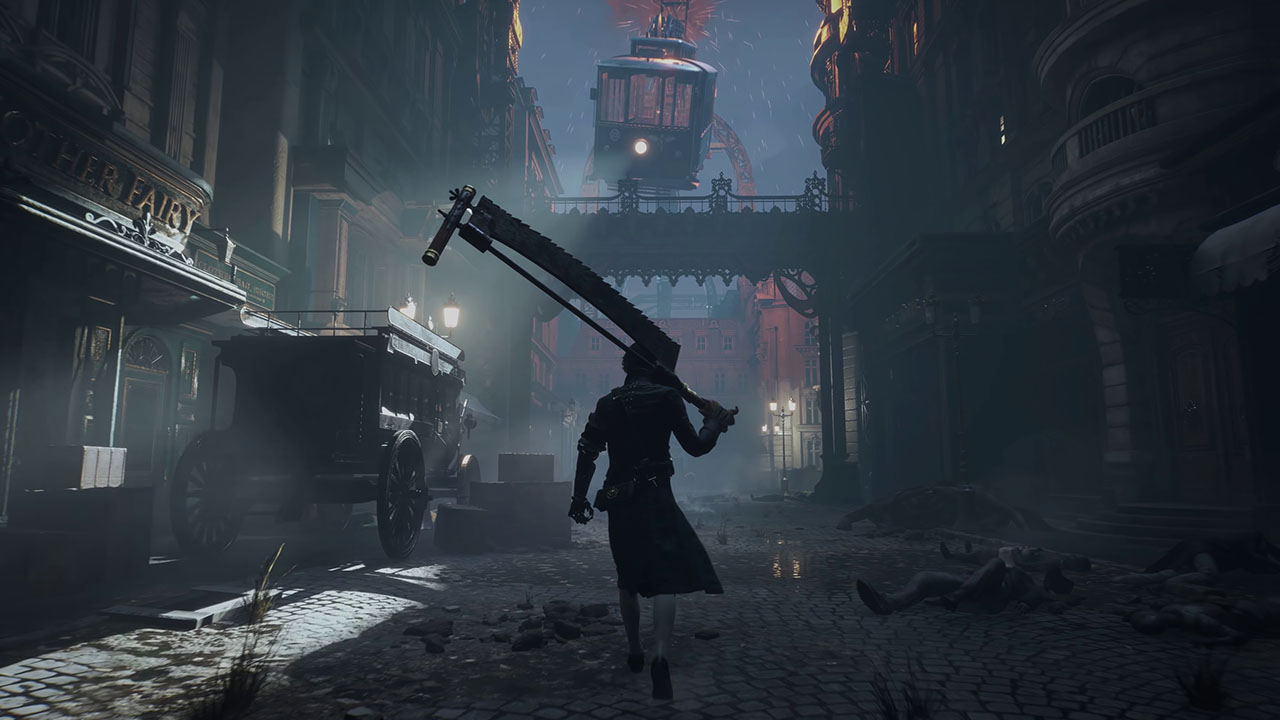 In the world of Lies of P, players will embark on a thrilling journey through a series of interconnected, procedurally generated missions that are shaped by the very fabric of deception. As the story unfolds, the choices you make and the lies you tell will have a profound impact on the outcome of your adventure.
But it's not just the narrative that's been given a twist – the gameplay has been taken to the next level as well. With the ability to mix and match weapons to create all-new tools for combat and other uses, you'll have a wealth of options at your disposal as you take on the challenges that lie ahead.
And, with the ability to modify the physical form of your character, you'll be able to tailor your gameplay experience to suit your unique playstyle.
Lies of P is set to be released in 2023 for a wide range of platforms, including PC, PS5, Xbox Series, PS4 and Xbox One, so you'll be able to immerse yourself in this captivating world of lies and deception no matter what your preferred platform is. Get ready to dive headfirst into a world of mystery, intrigue, and endless possibilities.